Portugal Golden Visa for Citizens of Bangladesh
If you are ready to invest in Portugal, you can move from Bangladesh to Portugal and gain citizenship or permanent residence.
Are you looking for more details about the golden visa or another type of Portugal visa? Contact our team by calling us at +44 (0)333 305 9375. We are also available to discuss your immigration situation and options online.
Portugal Golden Visa for Bangladeshi: An Introduction
You can move to Portugal from Bangladesh via the golden visa route. The Portuguese government established this program to attract investors to the country.  One of Portugal golden visa benefits is that after 5 years, the visa holders can apply for permanent residence or citizenship.
Bangladeshi investors are required to choose from any of the available investment options that range from €280,000 to €500,000. You are required to not only make the investment but also to maintain it for a period of 5 years. After that, you can sell the investment and take back your funds.
Unlike other naturalisation routes to British citizenship, the golden visa does not need the investor to spend much time in Portugal. It is only compulsory to stay in Portugal for 7 days in 1 year for 5 years. It is also one of the fastest routes to getting permanent residence.
The golden visa program is also one that supports family reunification. You and your family can live, study and work freely in Portugal without restrictions. Again, you can access the EU without applying for a visa.
"I'm very happy with the standard of training received on the OISC Level 1 course, i passed my exam. Thank you!"
"My application was approved and a huge weight has been lifted from our shoulders this year "
"We used this service for the spouse visa extension application to assure that all the information was valid and correct."
Benefits of The Portugal Golden Visa Program
Since the launch of the golden visa, investors have flocked to Portugal, each applying for a place in one of Europe's most beautiful countries. Thousands have gotten their applications approved, and it is not hard to figure out why many people are applying for this visa.
Here are some reasons why you should consider applying for a Portuguese golden visa:
Pathway to EU Permanent Residence and Citizenship
Before applying for the golden visa, you must have made investments in Portugal. You are required to maintain this investment over a period of 5 years. At the end of the 5 years, you can apply for permanent residence or citizenship. And your application will be approved as long as you meet the requirements.
As a Portuguese permanent resident, you can live, work and study freely in Portugal without immigration inhibitions. You also get an added advantage if you become a citizen. You become entitled to a Portuguese passport which enables you to access public benefits such as free healthcare and social security. The Portuguese passport also gives you access to the Schengen zone and 180 other countries.
Tax Exemption
When you apply for the golden visa, you can choose to become a Non-habitual-resident. This status exempts you from paying taxes on any income you earn outside of Portugal. However, since you have an investment in Portugal, you will have to pay taxes on your return on investment in Portugal. But as an NHR, you will only need to pay 20% tax instead of the usual 48%.
Visa-Exemption in the Schengen Area
With your Portugal residence permit, you do not need to apply for a visa when visiting any country in the Schengen region. Your permit covers you to stay in this region without a visa for 90 days.
Family Reunion
Moving your entire family from Bangladesh to Portugal is possible if you have a golden visa. They can live, work and study in Portugal as long as your permit is valid. Below are the family members you can bring to Portugal from Bangladesh:
Your spouse.
Your child who is not up to 18.
Your unmarried child who is under 26 but has admission to study full-time at a Portuguese university. They must also need you to support them financially.
Your siblings. However, they must be below 18, and you must prove that you are legally their guardian.
Your spouse's siblings. They must also be below 18 and legally under you or your spouse's care.
Your parents if they are over 64.
Your spouse's parents if they are over 64.
 Affordable Cost of Living
Portugal is regarded as one of the cheapest countries to live in Western Europe. With €1300, approximately 156,000 Bangladeshi Taka, you can live comfortably in Portugal. This is because rent, groceries and the general cost of living in Portugal are affordable.
Live, Work or Study Without Restrictions
The golden visa permits you and your family members to live, work or study without restrictions. Your investment could run while you take up full-time study at a Portuguese university.
Right to Access Quality Education and Healthcare
Portugal has a robust healthcare system, and golden visa holders can access this. You or your children can also benefit from Portugal's strong educational system.
Pleasant Weather
Portugal prides itself as one of the countries with the warmest weather in Europe. The country also has numerous beaches that attract tourists during the summer. Winter is also not as harsh as it is in other countries. So you can easily adapt to the country as one coming from Bangladesh's warm and humid climate.
Rights to Access Country's Borders
If you have a golden visa, you are free to leave and re-enter Portugal at will. You are not tied down by minimum stay requirements routes.
Eligibility Criteria for the Program
Here are Portugal golden visa requirements:
Age
You must be at least 18 years of age to apply for a Portugal golden visa.
Nationality
The program is open only to non-EU citizens; hence as a Bangladeshi, you meet the country-specific requirement.
Clean Criminal History
Portugal takes its criminal background check seriously. Every visa application to Portugal passes through this check. The government wants to be sure they are admitting only people who won't pose a threat to others into the country.
Investment Fund Earned Abroad
The fund you are using to invest in Portugal must have come abroad. It cannot also be funds you borrowed in Portugal.
Medical Insurance
You must have a health insurance policy valued at  €30000 minimum. If you are coming with your family, you must also purchase this health insurance for them.
Make an Investment
You have to make an investment in Portugal. The acquisition will cost you between €280000 to €500000, depending on what kind of investment you intend to make and at what location.
Maintenance of Investment
You will show the Portuguese consulate you intend to maintain the investment for 5 years.
NIF Number
For your visa to be approved, you must provide a NIF number.  The NIF number is vital for opening a bank account, paying taxes and doing other financial transactions in Portugal. It can be gotten in any tax office in Portugal. Our team at Total Law can also get this for you if you give us power of attorney. Contact our team by calling us at +44 (0)333 305 9375.
Portuguese Bank Account
You have to open a bank account in Portugal for this visa. This account opening can be done from Bangladesh by opening a mobile account, opening an account in Bangladesh with a branch in Portugal or giving our team power of attorney to open it for you. Contact our team by calling us at +44 (0)333 305 9375.
To open a bank account in Portugal, you need to show the bank officials the following documents:
A Bangladeshi passport or any other travel document issued by the government.
A NIF number.
A Portuguese mobile number.
A proof of your income.
An address in your home country.
Minimum Stay Requirement
The golden visa rule requires you to spend a minimum of 7 days in Portugal every year.
The Types Of Portugal Golden Visa Investment Options
For your visa to be approved, you must show evidence of investing between €280000 to €500000 in Portugal. It is important to note that you must invest this fund in an eligible area; otherwise, your investment will be in vain. Here are the eligible areas where you can make your investments:
Real Estate
Most people who apply for the golden visa go through this route. You can either buy a commercial or residential property. However, if you purchase real estate in any of the coastal cities in Portugal, Lisbon and Porto, they must be commercial properties. You can buy residential properties elsewhere.
The amount you will pay for real estate acquisition depends on the location of the property and what you intend to do.
For example, even though you need to spend €500,000 to get a property in Portugal, you only need to pay €400,000 if the property is in a rural area.
If you choose to renovate a property older than 30 years in the urban regions, you must do so with a minimum of €350,000. However, if the property you intend to renovate is in a remote area, you only get to pay €280,000.
Due to the increasing popularity of the real estate route, eligible golden visa properties for purchase are becoming increasingly pricey. You can, however, still meet the requirement by combining resources with someone else to purchase a property. This can work as long as each of you paid a sum equal to or over €500,000.
Still, due to the high demand for properties in Portugal, the government has ruled to discontinue the real estate route. However, pending golden visa applications will still be processed. Renewals too.
All those on the golden visa by real estate pathway will be moved to Portugal's D2 visa.
You can contact our team at Total Law for advice on potential investment options in Portugal. Call us at +44 (0)333 305 9375 for further discussions.
Fund Subscription
If you don't plan on living in Portugal, you can try out this option. You can buy units worth €500,000 from investment fund companies. These companies use your money to invest in certain businesses in Portugal and pay you profit when due. You can take your profit but must leave your capital for at least 5 years. Note that funds you invested through this route must not be invested in real estate.
Donations to the Arts and Cultural Heritage
Instead of buying property or putting money with investment fund companies, you can donate to public or private projects. There are rules guiding these donations, however.
Your donation could be towards tech or scientific research. It will cost you €500,000 if the project is located in the urban region. You must pay €400,000 if it is in a remote area.
You can also donate to recover or maintain a national heritage or an artistic production. If the project is in the urban region, you pay €250,000. If it is in a remote area, you pay €200,000.
Transfer of Capital
This is the costliest way to get a golden visa. All you need to do is pay €1,500,000 to a bank account in Portugal. However, this is also one of the routes the Portuguese government will discontinue soon.
Setting Up a Company
Another option to consider when applying for the golden visa is the start-up route. Here, you are expected to open a business that can give Portuguese citizens or residents at least 10 new and permanent jobs.
If the business is in a remote area, it must employ at least 8 new people and give them permanent jobs.
You can also invest in a business already up and running in Portugal. For this to work, you must invest at least €500,000. The business must show that it will employ at least 5 persons for permanent roles for 3 years.
Document Requirements For The Portugal Golden Visa Application
As with any visa, you must submit some documents as part of your application. Below are some of the documents you need to show when applying for the Portuguese golden visa:
Valid Bangladeshi passport.
National visa application.
Passport photograph.
Certificate of health insurance policy worth at least €30,000. Note that every family member must have this.
Affidavit that shows you must maintain your investment in Portugal for 5 years.
Criminal record certificate obtained from the Bangladeshi police. You can apply for this online. The certificate should not have been issued more than 90 days before your application.
NIF number showing you are willing to be tax compliant throughout your stay in Portugal.
Bank account number.
Proof that you paid your visa application fees.
Certificate from the Land Register, property deed or contract agreement if you use the real estate route.
Filled form that shows you have given consent for SEF to do a background criminal check on you.
Statement from a Portuguese financial institution showing you have transferred the sum of €1,500,000 to a bank account in Portugal if you are making a capital transfer.
Employment contract between the company you invested in and the new employees to show the number of jobs created.
Statement from Portuguese Strategy, Planning and Cultural Assessment Office showing you invested in a cultural heritage in Portugal.
Statement from a private or public research body confirming you invested with them.
Marriage certificate showing you are legally married to your partner.
Birth certificate showing you are the parent of your children.
Certificate showing you are the legal guardian of your siblings or spouse's siblings.
Note that your documents must be in Portuguese or English. If they are not, you will need to translate and certify the documents. Ensure that your translations are done by a translator who is certified.
Also, note that you must legalise documents that show your civil status.
Taking Family Members With you On a Portugal Golden Visa
One of the attractions of the golden visa is family reunification. You can travel to Portugal with your family, or they can join you after you travel. On getting to Portugal, you and your family can study, work and live in Portugal freely. You can also visit other EU countries and stay for 90 days without applying for a visa.
You and your family members are free to leave and re-enter Portugal as often as you want.
The Fees For The Portugal Golden Visa
In addition to the investment made in Portugal, you need to pay other government fees. The Portugal golden visa costs are as follows:
You pay €533 as a processing fee as the principal applicant. You pay this fee at the beginning of your application and every visa renewal.
You pay €83 for each of your dependents. This fee will also be paid at every renewal.
You and your family members will each need to pay €5325 as a one-time application fee.
You and your family members will each need to pay €2663 for every visa renewal.
Aside from these fees, you will also need to factor in the taxes you will pay if you get the golden visa through the property acquisition route. The tax you will pay depends on the kind of investment you make.
Also, you have to pay for the services of the real estate agents and lawyers who will draw up the papers detailing your investment. Our team at Total Law is ever ready to help you make your immigration dreams come through. You just have to call us at +44 (0)333 305 9375 or chat with us online.
Applying for a Portugal Golden Visa From Bangladesh
Here is how to apply for the Portugal golden visa:
Consult with us at Total Law
You can consult with our team at Total Law so we can advise you on which investment route to take. Schedule a meeting with us if you are currently in Portugal, or contact us online or by phone at +44 (0)333 305 9375. With a power of attorney from you, we can be your legal representative throughout the process.
Get a NIF Number and Portuguese Bank Account
Next, walk into any tax office in Portugal and get your NIF number. You may need to first come to Portugal on a Schengen visa for this. Alternatively, we can get this number for you while you are still in Bangladesh if you give us power of attorney.
Upon receipt of your NIF tax number, you can then open a bank account in Portugal. You may not need to do this if you already have a bank account in Bangladesh with a branch in Portugal. Again, our team at Total Law can help you open a Portuguese bank account.
Get Your Documents Ready
One of the reasons why visas are rejected is because of incomplete or wrong documentation. Plan your application properly. Take your time and review the documents checklist above and ensure you get all the documents listed there as it applies to you.
If this is too cumbersome for you, we can tell you what document to present.
Make Your Investment
You can liaise with us and make an investment. We can help you look at the investment options, meet up with a willing seller and draw up papers to legalise the investment.
Pay Visa Fees
Pay all the required visa fees.
Apply Online
After getting your investment ready, create an account with ARI (the portal that manages residence visas via investment.) Fill out the application therein, or let us do so for you.
Attach all your supporting documents. Ensure they are all in PDF formats and are not more than 4MB.
Schedule a Meet with SEF
Make an appointment with the Portuguese embassy or consulate, and at the agreed date, visit the Embassy of Portugal in India located at No.4, Panchsheel Marg, Chanakyapuri,
New Delhi 110021, India. There you will submit your biometrics. Note that you and your family members must attend the biometric capture in India if you are going with them.
Pick Your Visa
Upon a successful visa application, you will be notified by the embassy to come pick up your visa.
Final Interview with SEF in Portugal
After getting your visa, you can travel to Portugal. You are also required to attend a final interview with SEF. After that, you pay your visa issuance fee and get your residence visa.
The Validity of The Golden Visa
The golden visa is valid for 1 year. After that, you can apply for a renewal that lasts for 2 years. When the 2 years elapse, you are eligible to renew for another 2 years. After a cumulative total of 5 years, you can then apply for Portuguese citizenship or permanent residence.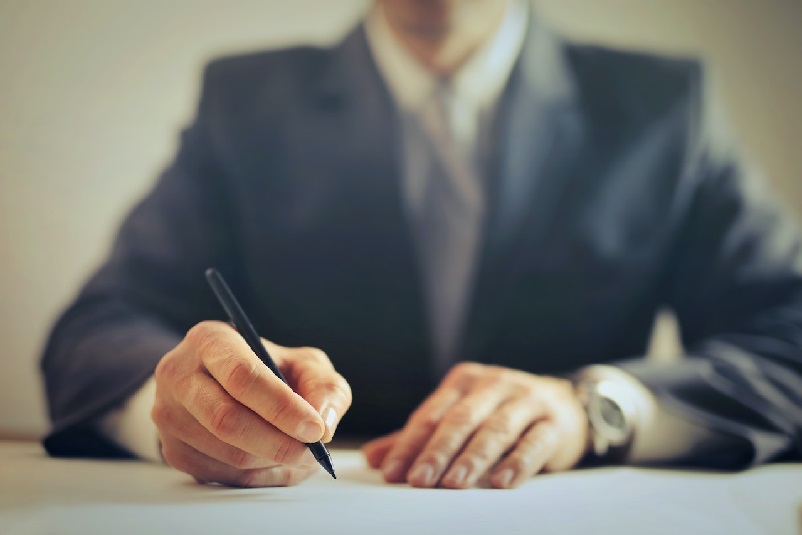 The Application Process For Permanent Residency or Citizenship After The Golden Visa Is Granted
To get permanent residence in Portugal, you must apply at the official website of the SEF.
The Ministry of Justice handles requests for citizenship. There are 3 ways to apply for citizenship:
In Person
You have to visit the following application centres and submit your request for citizenship:
Odivelas' citizens' shop.
Nationality desk.
Offices of the civic registry.
Portuguese consulate/embassy.
Registry spaces in Lisbon
Registry's central office in Lisbon
Institute of Registration and Notary Affairs (IRN)
Online
You can make your citizenship application online. However, this must be done on your behalf by a lawyer. The lawyer will apply through the citizenship application portal designated by the Ministry of Justice. If you want to take this route, kindly contact our team at Total Law at  +44 (0)333 305 9375. We have expert lawyers who have experience in applying for Portuguese citizenship.
By Post
Citizenship applications can be made by post. All you have to do is gather your supporting documents and fill out the visa form. Attach them all together and post them to Conservatória dos Registos Centrais, Rua Rodrigo da Fonseca, 202, 1099-033 Lisbon.
Taxes & Implications for Golden Visa Holders
As a golden visa holder, there are some tax benefits that you stand to gain. You can decide to be a Non-Habitual Resident (NHR). An NHR means you do not stay in Portugal for up to 183 days in 1 year. As such, you don't have to pay taxes on any income you did not get in Portugal.
However, you will need to pay tax if you make income from your investment in Portugal.
If you decide to be a legal or taxable citizen, you will only need to pay 28% tax on real estate income and 20% tax on other income.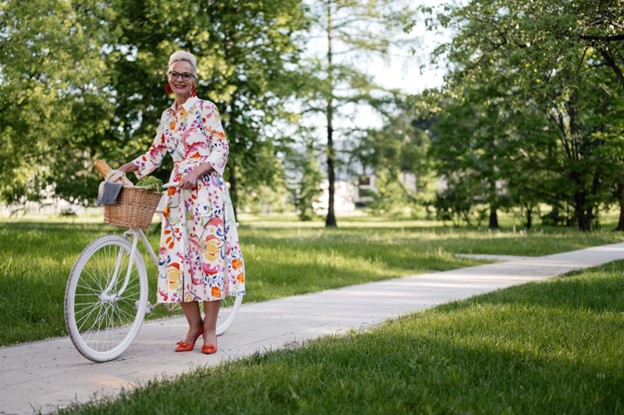 How Can Total Law Help
Our team at Total Law is passionate about helping you achieve your Portugal immigration dreams. We can assist you to gather all the supporting documents you need to make an application, advise you on the kind of investment you should make, and draw up or review the legal contract of any investment you are to make in Portugal.
Even if you are not in Portugal, we can represent your interest if you choose to give us power of attorney. This will help you get a NIF number, open an account and even apply for the visa on your behalf.
We have a team of expert lawyers who have been assisting Bangladeshi citizens in migrating to Portugal; we can help you too.
If you also need an estimate on how much you need to spend moving your family from Bangladesh to Portugal, our team will be happy to help. What are you waiting for? Call us today at +44 (0)333 305 9375 or contact us online.
Advice Package
Comprehensive immigration advice tailored to your circumstances and goals.
Application Package
Designed to make your visa application as smooth and stress-free as possible.

Fast Track Package
Premium application service that ensures your visa application is submitted to meet your deadline.
Appeal Package
Ensure you have the greatest chance of a successful appeal. We will represent you in any case.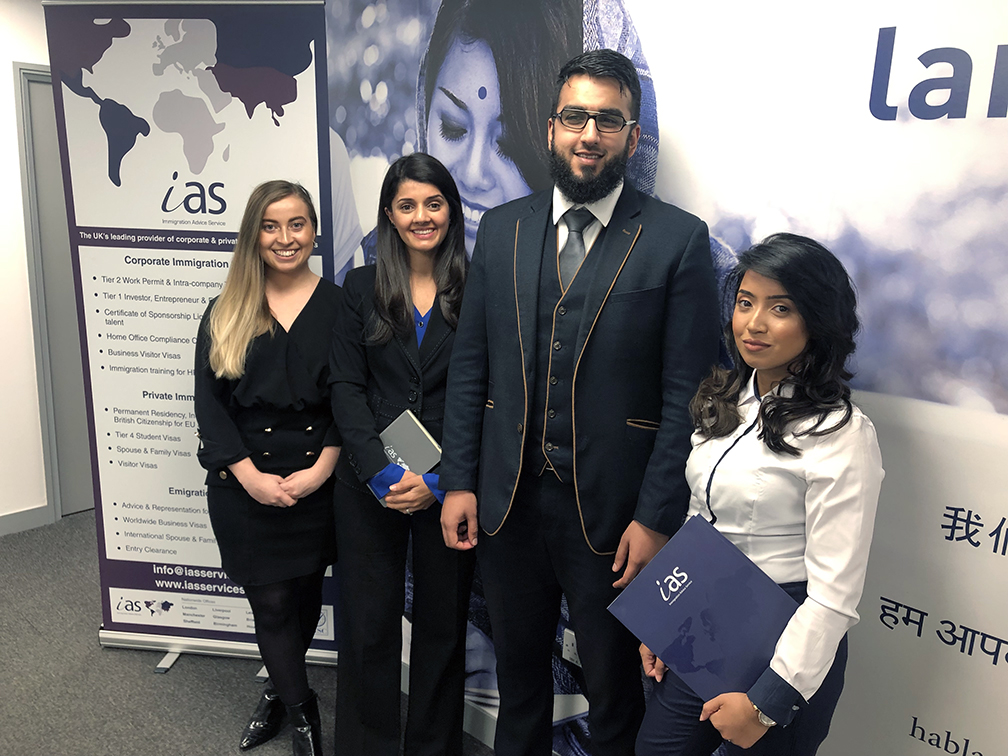 The Advice Package
During this untimed Advice Session with our professional immigration lawyers in London, you will receive our comprehensive advice, completely tailored to your needs and your situation.
Request the Advice Package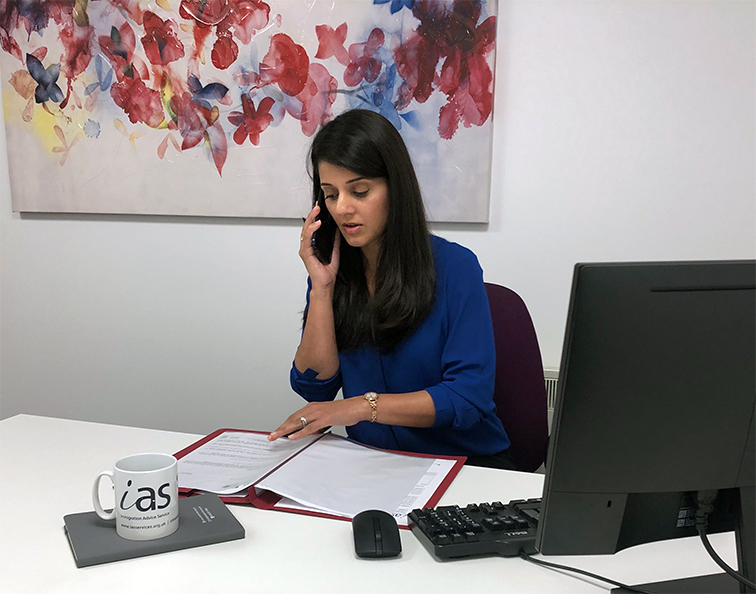 The Application Package
With our Application Package, your dedicated immigration lawyer will advise you on your application process and eligibility. Your caseworker will then complete and submit your forms to the Home Office on your behalf.
Request the Application Package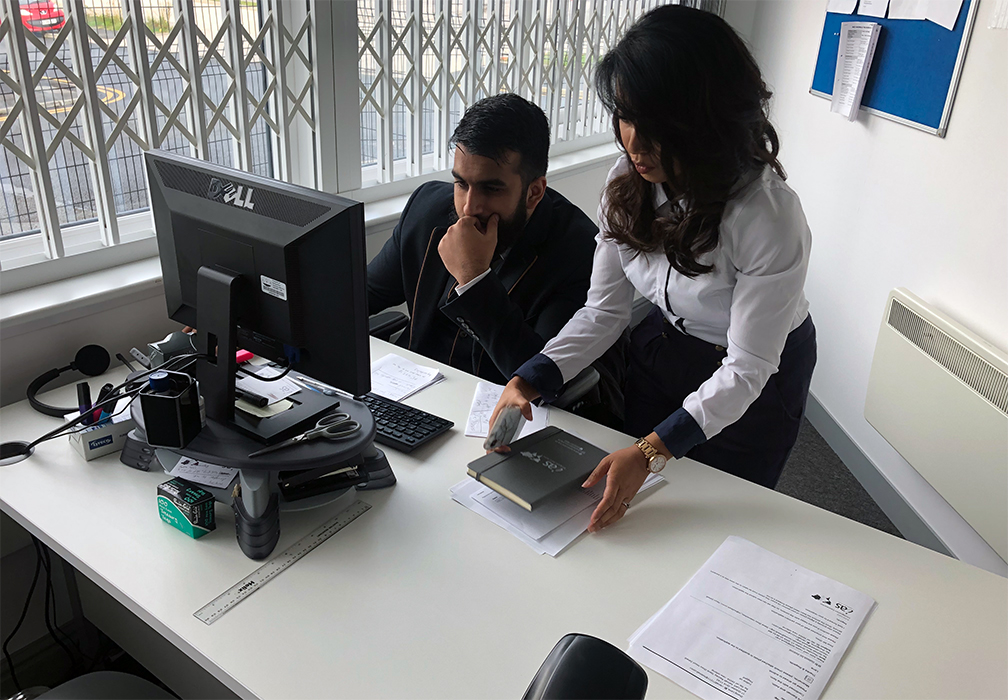 The Fast Track Package
Our Fast-Track Application Package is a premium service for those who need to submit their application in time with their deadlines. Your case will become a top priority for our lawyers and you will benefit from our highest-quality services.
Request the Fast Track Package
The Appeal Package
By choosing our Appeal Package, you can rely on our lawyers' legal knowledge and experience to ensure you have the highest chance of a successful appeal. We will also fully represent you in any hearings/tribunals.
Request the Appeal Package
Related pages for your continued reading.
Frequently Asked Questions
You can renew the golden visa application every 2 years. The process of renewal is the same as the initial application process. You and your family members will have to make an online appointment with SEF, pay the relevant visa fees and submit your biometrics again before your renewal can be approved. Before applying for renewal, you have to ensure you have not broken any rules of the golden visa, such as staying at least 7 days in a year and maintaining the investment you made for 5 years.
You are permitted to withdraw your investment fund after 5 years, especially after your permanent residence or citizenship is approved. You can decide to sell your property and regain your capital. While this is permissible by law, you must discuss with the fund managers the possibility of pulling out the money after 5 years.
Like any other thing, there are also downsides to the golden visa. One major downside is the cost. Not many people can afford to spend that much for a visa. It is the reserve of the wealthy. Again, due to the popularity of the program, many properties in Portugal have already been taken. Porto and Lisbon currently have no eligible residential properties to buy. This means you may have to go to rural areas (which do not have many properties suitable for the golden visa). The last disadvantage is that you cannot move your funds out of the program even during time of need. If you do so, you lose your status, and all the funds you have spent applying would be in vain.
The golden visa is not shut down in Portugal. It is still up and running. However, the Portuguese government took a decision to end the real estate and capital transfer routes. There has been no official announcement yet as to when these routes will officially be discontinued. Until then, Portugal is still accepting new and renewal applications via these routes. When these routes are shut down, people who are on these routes will be moved to the Portugal D2 Visa.
There is no limit on the number of golden visas issued in Portugal. The SEF will keep approving golden visa applications if they meet the eligibility requirements.