Portugal D7 Visa (For Passive Income & Retirement)
If you are a passive income earner in Bangladesh, you may qualify for the Portugal D7 visa. This visa allows remote workers to enter Portugal and work for their employers who are abroad.
Talk with one of our friendly immigration lawyers at Total Law for expert guidance, if you have any concerns about obtaining a Portugal D7 visa from Bangladesh, its eligibility requirements, or the costs involved. Call us today on +44 (0)333 305 9375 or message us online.
Portugal D7 Visa: An Introduction
The Portugal D7 visa is designed for retired foreign citizens, entrepreneurs,  and other expats who have a consistent passive income stream. The Portuguese government created the D7 visa to encourage non-EU nationals to enter Portugal and contribute to the economic growth of the country.
The D7 visa is typically known as the Portugal Passive Income visa as it requires the holder to earn a steady passive income. This visa is suitable for retirees seeking to enjoy their golden years in the beautiful and safe cities of Portugal.
Freelancers and remote workers who want to explore the renowned focused work atmosphere and comfy spots can obtain the Portugal D7 visa to get work done for their overseas employers. By default, you are only restricted to work for overseas employers, and your income must be earned from outside Portugal.
As a Bangladeshi national, when you obtain a Portugal D7 visa and change it to a residence permit in Portugal, you will be entitled to several incentives, such as healthcare services, security, etc. When you renew your residence permit and stay in Portugal for up to 5 years, you may qualify for Portuguese permanent residency or citizenship status.
"I'm very happy with the standard of training received on the OISC Level 1 course, i passed my exam. Thank you!"
"My application was approved and a huge weight has been lifted from our shoulders this year "
"We used this service for the spouse visa extension application to assure that all the information was valid and correct."
The Benefits of the Portugal D7 Visa For Citizens Of Bangladesh
Bangladeshi nationals holding the D7 visa, have several benefits that will make their time in Portugal enjoyable. Some of the benefits include:
Affordable Cost of Living
The cost of living in Portugal is relatively low, and because of this, you will spend less money than you would have in other EU countries. The cost of transportation in Portugal is simple, making movement around the country easy.
Also, the affordability of lifestyle in Portugal continues to attract independent income earners, business owners, and retirees. With your Portugal D7 visa, you will enjoy so much luxury while spending a minimum amount of money, such as easily going out to grab a coffee, eat, or shop at the grocery store for a reasonable amount of money.
Lifestyles in most big cities of Portugal are more affordable when compared to the cities of other EU countries. Whereas the lifestyle in the rural areas of Portugal is affordable. However, the location of your residence and the way you spend your money largely determines your cost of living in Portugal.
Welcoming Culture and History
Portugal has a nice and hospitable culture and has an exceptional way of receiving expats into the country. The indigenous people of Portugal are friendly and tolerant, and this makes it much easier for foreigners to connect and ultimately embrace Portuguese culture.
Naturalisation and Citizenship
Bangladeshi citizens will have the opportunity to either remain indefinitely in Portugal as permanent residents or apply for citizenship. You can only remain indefinitely in Portugal or become a citizen of Portugal through naturalisation. This means that you must stay in Portugal for a total of 5 years, and meet other requirements under the Portuguese nationality law.
You will become a beneficiary of the rights indigenous Portuguese enjoy when you obtain Portuguese citizenship. You will be entitled to vote during elections or be voted for. Additionally, you can enter all the countries in the EU with your passport without needing an additional visa, provided your stay will not exceed 90 days.
Tax Benefits
Bangladeshi nationals and other non-EU citizens who have obtained the Portugal D7 visa and have not yet become tax residents in Portugal for the previous 5 years, will be granted 10-year tax preferential treatment under the Non-Habitual Resident (NHR) programme.
When you are registered as a Portuguese tax resident, you can apply for the NHR status. This status will help you to be excluded from paying some tax occasionally, mostly from capital gains, wages, and income you are paid while working for your employer who is outside Portugal.
Furthermore, the NHR status will pardon you from paying 48% and instead let you pay only 20% tax on the majority of income you earn from allowed professions in Portugal. Bangladeshi nationals who wish to enter Portugal to work remotely will benefit from the Portuguese NHR programme.
Eligibility Criteria For The D7 Visa For Bangladeshi
As a Bangladeshi citizen, you must meet the following eligibility criteria to qualify for a D7 visa. They include:
Make at least €3,040 monthly.
Be a non-EU citizen.
Show that you have a clean criminal record.
Prove that you have where to stay in Portugal.
Provide your employment contract for freelance or remote work.
Including Family On Your D7 Visa Application: Who Is Eligible
Overview
Your family is permitted to travel to Portugal with you once you get a D7 visa. You must apply for a Family Reunification at the SEF in Portugal. Any family member you want to include in this programme will require you to provide legal documentation proving your relationship with them.
Your dependents must meet the following criteria if they want to join you in Portugal on the D7 visa. They must:
Be officially married or in civil partnership with your spouse (if you are married).
Have no job and are unmarried if they are 18 to 21 years old.
Have no criminal record.
Rely on your financial support as the main applicant.
Be your parents or your spouse's/partner's parents provided they are dependent on you.
Be your minor siblings.
Other relatives are not permitted to participate in your application. They must submit their individual D7 visa applications. Also, it is advised that you file for two distinct D7 visas if your partner or long-term spouse has their passive income source.
This usually results in a quicker approval process at the embassy, as opposed to applying with one major applicant and the additional person listed as a dependent.
Dependent Requirements and Documentation
Your dependents are required to provide the following documents for a Family Reunification to be considered to join you in Portugal. They include:
A Portugal visa application.
A 6-month valid Bangladeshi international passport.
Certificate establishing the relationship with your dependents.
Passport-size photographs that comply with the demands of Portugal visa photo guidelines.
A foreign family member's identity documents.
Proof of accommodation.
Proof of enough funds to cater for your needs and those of your dependents.
Certificate of proof that you are on a D7 visa which allows for family reunification.
Birth certificate if the dependent is your child (an adult child).
Evidence that the dependent resides lawfully in their current location.
Proof of enrollment of the dependent in a Portuguese educational institution, if the dependent is your child and a student.
Documents showing that you have legal custody of minor siblings, if they are the dependent in question.
Copies of adoption documents and copies of verified adoption by a court in Bangladesh or any other current country of the dependent's residence (if the dependent is adopted).
Certificate of registered partnership.
Consent of parents if the dependent is a minor child.
Document showing that a dependent who is under 65 years old is economically dependent on you.
Keep in mind that upon the entry of your dependents into Portugal, they will enjoy the same rights as you (a Portuguese resident). Additionally, their duration of stay in Portugal will align with yours. That is, if your stay expires, theirs will also expire.
The General Requirements for the D7 Visa From Bangladesh
Bangladeshi citizens must meet certain Portugal D7 visa requirements to obtain the visa. You must provide the following documents to proceed with your visa application:
Bring your Bangladeshi international passport which must be valid for an extra 6 months after your visa has expired.
Bring your bank statements showing your earnings of not less than €3,040 per month.
Submit a bank statement that proves you have at least €36,480 in your bank account.
Provide your 2 valid passport-size photographs that comply with the demands of Portugal visa photo criteria.
Provide proof you have about €30,000 to cover any unplanned medical expenses in Portugal.
Get a cover letter that must explain the reason you wish to enter Portugal, including the countries you would like to visit in the Schengen area or the EU.
Provide your NIF certificate of registration.
Show that you are a remote worker by presenting proof of your partnership or work contract.
Show that you are related to your dependents if you are bringing your dependents.
Provide evidence of your tax payment or refund voucher.
Present your proof of no criminal history. You must obtain it from the Bangladesh Police. It is typically known as a Police Clearance Certificate (PCC), which must prove you do not have any criminal charges against you.
Prove that you have accommodation in Portugal. To prove this, you may present a hotel reservation, a rental contract, or a letter of invitation from a family member or friend who currently resides in Portugal.
The Passive Income Requirement For the Portugal D7 Visa
You must meet the Passive income requirements before you will be considered for a D7 visa. The category of the D7 visa Portugal you applied for will determine the amount of money you will present.
Bangladeshi nationals who want to enter Portugal to work for their overseas employers must prove to the Portuguese authorities that they will not become a burden to the government of Portugal. To prove this, you must present evidence of having sufficient funds to pay your bills.
You must also show that you can cover the expenses of your dependents who want to join you in Portugal. You must present your bank statement that shows you earn about €3,040 (four times more than the Portuguese minimum wage of €760) per month.
With the current Portuguese minimum wage of €760, you must prove that you earn about €9,120 each year from your investment, business, or job to be issued the Portugal D7 visa.
To prove that you can cater for the needs of your dependents in Portugal, you must prove that you have about €4,560 for each spouse/partner or parent and €2,736 for each child. Besides that, you must show that you have about €9,120 per year.
As a Bangladeshi citizen, you can meet the passive income requirements by:
Provide bank statements that show how much you have saved and your payslips for the last 3 months as a freelancer.
Get the most recent payslips and bank statements as a remote worker, typically for the last 3 months.
Provide documents that prove your company's lawful registration in Bangladesh including your bank statement as a self-employed Bangladeshi applicant.
To meet the passive income requirements as a Passive income retiree you can combine the following income sources. They include:
Pension.
Transferable equity.
Royalties.
Income from real estate.
Income from intellectual property.
Income from investments.
Interest that has piled up and is due from savings or fixed deposits.
How To Apply For The Portugal D7 Visa From Bangladesh
If you want to enter Portugal on a D7 visa, you must apply by adhering to the following step-by-step guide:
Complete the D7 Visa Application Form
Access the Portugal D7 visa official website and fill out the visa application form. The form you will fill out on that website, otherwise known as the Ministry of Foreign Affairs official website, is designed for Portugal National visas of which the D7 visa is among. While filling out the application form, ensure you do not make any mistakes in your email address, mailing address, or phone number.
Set an Appointment
Once you are done with your application form, you must fix an appointment and expect an interview. You must schedule an appointment for your Portugal D7 visa at your nearest Portuguese consulate in Bangladesh.
At the appointment, you will be required to submit your biometric information, that is, your fingerprints and photographs. You must attend the interview with all your required supporting documents so that the immigration officers can assess your documents.
Ensure that your documents are complete as any missing important document may delay your application process or at worst cause your visa application refusal. During the interview, ensure you provide honest answers to questions.
Also, ensure that your answers are aligned with the content of the documents you submitted. This is because you may risk a failed interview session if the immigration officer suspects falsehood in your answers or documents you have provided.
Pay for the Visa
Ensure you pay for your D7 visa application fee. This payment could be made through whichever method is preferred by the Portuguese consulate nearest to you. It could be through credit cards, debit cards, or even money orders.
Take Your Trip to Portugal
Immediately after your D7 visa is approved after your application, the Portuguese consulate or any other relevant authority in Bangladesh will organise an appointment in Portugal for you and the SEF.
Once you enter Portugal, head towards the office of the SEF and apply for a residence permit by presenting all required documents and paying €320 for the processing fee.
Collect Your Residency Card
Immediately after you have completed the application for your residence permit, you should be issued the permit by postal mail after the SEF is done processing it.
Minimum Stay Requirements for the Portugal D7 Visa & Renewal
The Portugal D7 visa minimum stay requirements help the government of Portugal monitor how long visa holders are allowed to stay in Portugal.
As a Bangladeshi citizen, when you receive your permanent resident permit, you will be required to stay in Portugal for a minimum of 30 consecutive months in 60 months counting from the time you received your permanent resident permit. Your visa will automatically be revoked if you fail to meet these stated minimum requirements.
Permanent Residency & Citizenship Via The Portugal D7 Visa
Bangladeshi citizens who want to enter Portugal on a D7 visa can obtain permanent residency or citizenship status in Portugal. Here is how you can become a permanent resident or a citizen of Portugal:
Get a Portugal D7 Visa
To enter Portugal, you must first obtain a Portugal residency visa. Because you need to enter Portugal to work for your overseas employer or as an independent income earner, you must obtain a Portugal D7 visa. This visa will grant you entry into Portugal. It has a 4 month validity period and typically takes about 2 to 3 months to process.
Get a Residence Permit
After you have received your D7 visa, take your trip to Portugal and visit the SEF to switch your D7 visa to a residence permit. You will be issued a social security number at a registration office. Ensure you visit the SEF within the 4-month validity of your D7 visa.
The SEF will grant you a 2-year temporary residence permit renewable for an extra 3 years. After residing in Portugal for 5 years and having met other requirements in the Portuguese nationality law, you may become eligible to obtain Portuguese permanent residency or citizenship.
How Can Total Law Help
Bangladeshi retirees and other passive income earners looking for the most affordable cities in the EU to spend their golden years should not search beyond Portugal. Portugal continues to attract expats worldwide.
As a Bangladeshi applicant, the process of applying for a Portugal D7 visa may be overwhelming, coupled with the anxiety that comes with the various stages of your visa application process. If you have never applied for a Portugal visa by yourself in the past, it is recommended you seek expert guidance from our immigration advisers at Total Law.
Note that you are not the only applicant seeking a D7 visa to Portugal, you should also know how competitive the application process may be which could cause your application to be rejected for avoidable costly mistakes.
Our immigration advisers can help you collate all your required documents, arrange them appropriately, and even advise you on how to pass your D7 visa interview. This is what we have done for several applicants. Let us help make your dream trip to Portugal successful.
Talk to one of our friendly immigration advisers at Total Law about any concerns you may have about the Portugal D7 visa experience, the fees involved, and other services we offer. Call us today on +44 (0)333 305 9375 for a quick response.
Advice Package
Comprehensive immigration advice tailored to your circumstances and goals.
Application Package
Designed to make your visa application as smooth and stress-free as possible.

Fast Track Package
Premium application service that ensures your visa application is submitted to meet your deadline.
Appeal Package
Ensure you have the greatest chance of a successful appeal. We will represent you in any case.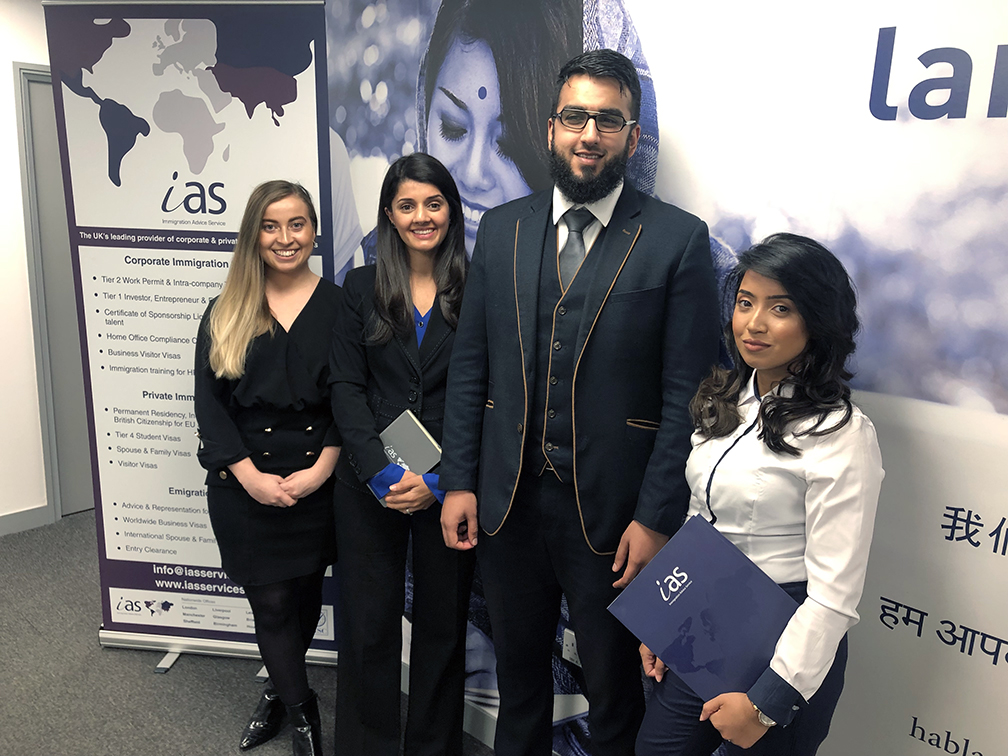 The Advice Package
During this untimed Advice Session with our professional immigration lawyers in London, you will receive our comprehensive advice, completely tailored to your needs and your situation.
Request the Advice Package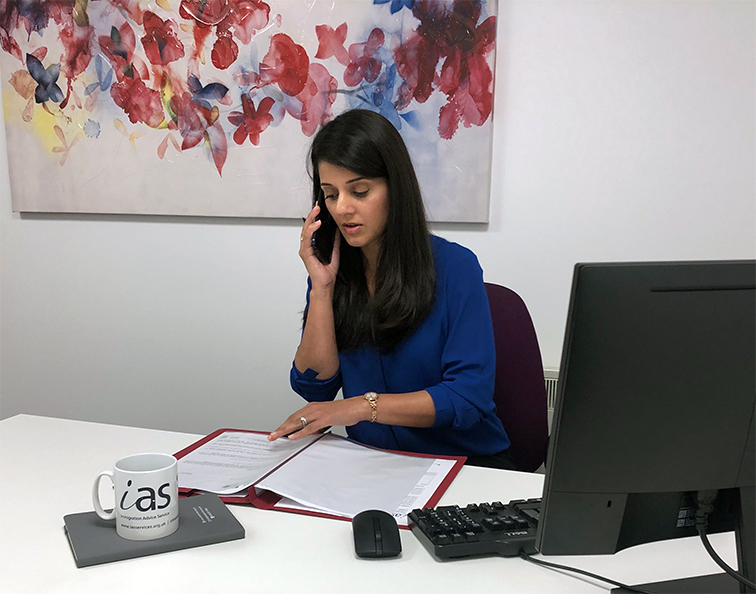 The Application Package
With our Application Package, your dedicated immigration lawyer will advise you on your application process and eligibility. Your caseworker will then complete and submit your forms to the Home Office on your behalf.
Request the Application Package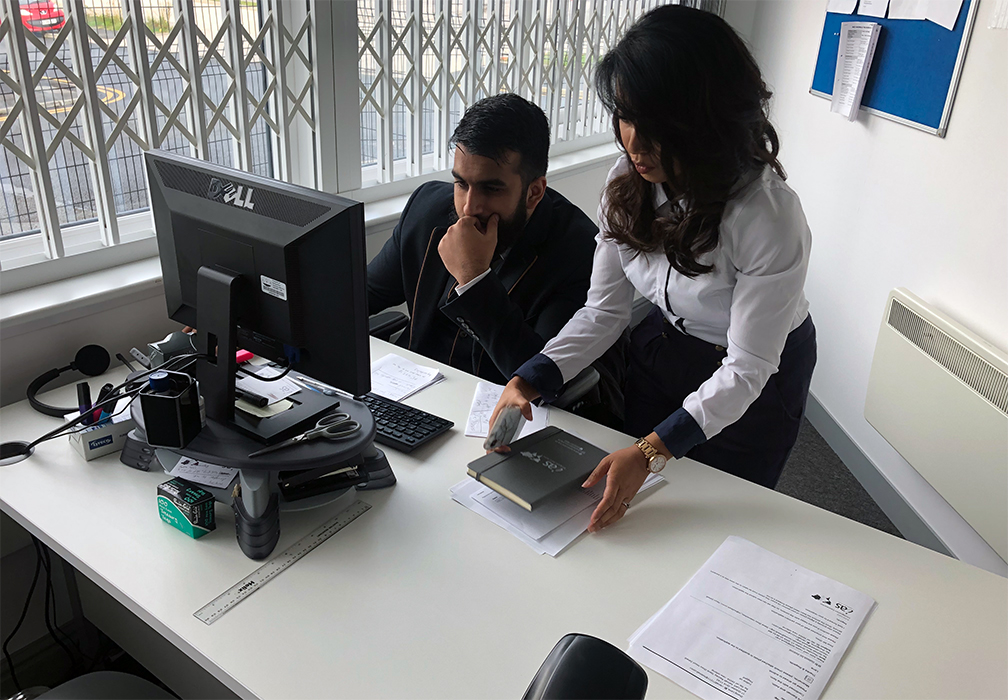 The Fast Track Package
Our Fast-Track Application Package is a premium service for those who need to submit their application in time with their deadlines. Your case will become a top priority for our lawyers and you will benefit from our highest-quality services.
Request the Fast Track Package
The Appeal Package
By choosing our Appeal Package, you can rely on our lawyers' legal knowledge and experience to ensure you have the highest chance of a successful appeal. We will also fully represent you in any hearings/tribunals.
Request the Appeal Package
Related pages for your continued reading.
Frequently Asked Questions
To qualify for retirement in Portugal, you must provide health insurance, a valid Bangladeshi international passport, and proof of consistent income stream, including other requirements and documents depending on the residency route of your choice.
The Category D visas include both D2 and D7 visas. These two visas are residency visas to Portugal. The holder of any of these visas is granted 2 entries into Portugal and the visas have 4 months validity. The holder is issued a 1 or 2-year residence permit upon their entry into Portugal.
The Portuguese government offers some tax benefits to D7 visa holders. Holders of D7 visas are subject to the Non-Habitual Resident (NHR) tax programme, which levies a 20% tax on income earned in Portugal and a 10% tax on income earned from abroad, including foreign pension and social security payments.