Portugal Family Reunification Visa [D6 Visa]
Having a loved one live in another country can be difficult – especially when they're geographically a long way away. When you're able to reunite by obtaining a visa to live with them overseas, a whole new life together can lie ahead, full of possibilities. For Bangladeshi nationals with family members residing in Portugal, a Family Reunification Visa (also known as a Family Reunion Visa, or the Portuguese D6 Visa) can be applied for to grant residency within the country to those still in Bangladesh.
Total Law are a team of immigration specialists who manage visa applications and appeals as an end-to-end process, from start to finish. Our advice and guidance support you every step of the way through your visa application and ensures the best possible chance at success. Our lawyers have years of expertise on all aspects of Portuguese and Schengen immigration law and have worked with lots of Bangladeshi families to reunite them cross-borders. Call the team now on +44 (0)333 305 9375 to discuss your situation.
Family Reunification Visa in Portugal For Bangladeshi Nationals
The concept of the Portuguese Family Reunion Visa is to reunite those who are citizens of other nations but reside in Portugal with their loved ones – without losing the talent or skills they offer the country by having them leave. As those who have been accepted for a visa to reside within Portugal are likely there for a useful purpose to the nation, this ensures that they're able to remain resident without being separated from their partner, dependents, or other immediate family.
Most commonly, Family Reunification Visas are granted to the spouses and children of those who are non-citizen residents in Portugal.
"I'm very happy with the standard of training received on the OISC Level 1 course, i passed my exam. Thank you!"
"My application was approved and a huge weight has been lifted from our shoulders this year "
"We used this service for the spouse visa extension application to assure that all the information was valid and correct."
Eligibility Criteria to Apply for a Family Reunification Visa in Portugal
Portugal is a Schengen state and a member of the European Union, so family members already resident in any of these eligible countries may relocate to Portugal without any formal permissions to join their loved one/s. However, Bangladesh is a non-EEA country and so those looking to join their family members in Portugal must apply for a D6 Visa.
Immediate family members of an individual who has been granted a valid Portugal residency permit may apply for a Family Reunification Visa at any time after the permit has been agreed. A Visa is not guaranteed for anyone, and an application process must be undertaken; but only the following family members are considered eligible:
A spouse or legal partner
Children aged under 18, including stepchildren if legal parental responsibility is held by either partner
Dependents aged over 18, providing they are unmarried and are enrolled (or will be enrolled) as full-time students in Portugal or another Schengen state
  Dependent parents of either partner.
Where dependents belong to the partner who is not the Portuguese residency permit holder, the eligibility of the dependents are reliant on the partner being successful in their application. There are no circumstances in which the resident may be granted a Reunion Visa for their partner's dependents if the partner is not granted a Visa themselves.
Required Documents for a Family Reunification Visa in Portugal
A Family Reunion Visa can only be applied for once a family member has been successful in applying for a Portugal Residency Visa. The following documents will need to be supplied as part of the application process:
Relevant visa application form, completed and signed
2x recent passport photographs
If the applicant is employed, an HR letter confirming their continuing role
Current personal bank statement for the last 6 months; or bank statement of the Portuguese resident partner (preferably from a bank in Portugal)
Valid travel insurance cover document including sufficient medical coverage for emergencies and repatriation costs, covering the duration of intended stay
If the applicant is over 18, an original criminal record certificate and certified translation as well as a request for criminal record enquiry from the Portuguese Immigration and Border Services (SEF)
Proof of familial relationship through birth or marriage certificate
Proof of the applicant's family member's status in Portugal through proof of residence or copy of ID residence card
If the applicant is under 18, a power of attorney document from both parents
Flight ticket or confirmation (one-way)
Proof of accommodation booked or confirmed
Passport (valid until at three months after the intended date of departure)
Photocopy of all visas or stamps
Details of any previous visa rejections.
If all appropriate documents are not included, the visa application will be either severely delayed or outright declined. It is, therefore, critical that all relevant information is included.
Fees Associated with Applying for a Family Reunification Visa in Portugal For Bangladeshi
As with most visa classes, family visa applications do entail a fee. This amount must be paid upon application in order for it to be processed – and without, the application will not be reviewed by the relevant immigration authorities.
As of September 2023, a fee of €84 is payable for the application of a family visa type, as well as €75 for the country's temporary national visa. These fees are to be paid by the relevant Portuguese resident, except in the rare case of ascendents being granted a D6 visa.
Step-by-Step Process: How to Apply for a Family Reunification Visa in Portugal
Those looking to apply for a Portuguese family visa for reunion purposes have two main steps to complete in the application: the initial notification of application at SEF, and the formal application at a Portuguese Embassy or Consulate.
Firstly, the family member already resident in Portugal must notify their local SEF office of the intention to apply for a D6 visa. They will be required to provide some details and supply some documentation to prove the family relationship.
SEF review all 'sponsor' notifications within 60 working days. The resident family member, the person/s intending to apply, and the Ministry of Foreign Affairs will all be informed of their decision.
If the SEF has agreed to the application being made, the applicant must file a formal application at a Portuguese Embassy or Consulate within the country they reside in. In Bangladesh, nationals must attend the Honorary Consulate of Portugal at House-19b Rd 117, Dhaka 1212.
It is always recommended that applicants prepare all required documents before taking any further steps in the application process. This preparation includes information gathering and the translation of them into either English or Portuguese for later notarisation.
Once all documents are prepared, an appointment can be scheduled. All documents must be handed over at this appointment and application forms completed. The Consulate will be in touch with their decision once the application has been processed – but this will require the sponsor to have paid the application fee. At this stage the SEF may choose to hold additional interviews. If this is the case, both sponsor and applicant/s will be notified.
If the visa has been granted, the applicant is free to travel to Portugal at their earliest inconvenience. Upon arrival in the country, the individual must report to the SEF to register as a resident.
What Is The Typical Processing Time Of The Application?
There is no set processing time for a Family Reunification Visa for Portugal, but anecdotally applicants seem not to wait more than 60 working days. If an application is to take any longer than this to be processed, the Ministry of Foreign Affairs will notify both the sponsor and applicant and advise of any further requirements.
In extremely rare cases where such a visa takes a period of six months or more to process, it will be considered automatically valid. In the event of this happening, the SEF will certify the visa and notify the Director General of Consular and Portuguese Communities Affairs of its validity. This can technically be later reneged upon, and so applicants and sponsors must remain mindful of this through any such period of residence.
How Can Total Law Help
Total Law has a team of immigration specialists on-hand to help with visa applications and appeals. Our expertise and skills have helped reunite numerous families from Bangladesh across Portugal and other Schengen states to start new lives together in Europe. If you'd like advice, guidance, support or tips on how best to reach success with your Family Reunion Visa, give us a call today on +44 (0)333 305 9375 for a free, no-obligation chat.
Advice Package
Comprehensive immigration advice tailored to your circumstances and goals.
Application Package
Designed to make your visa application as smooth and stress-free as possible.

Fast Track Package
Premium application service that ensures your visa application is submitted to meet your deadline.
Appeal Package
Ensure you have the greatest chance of a successful appeal. We will represent you in any case.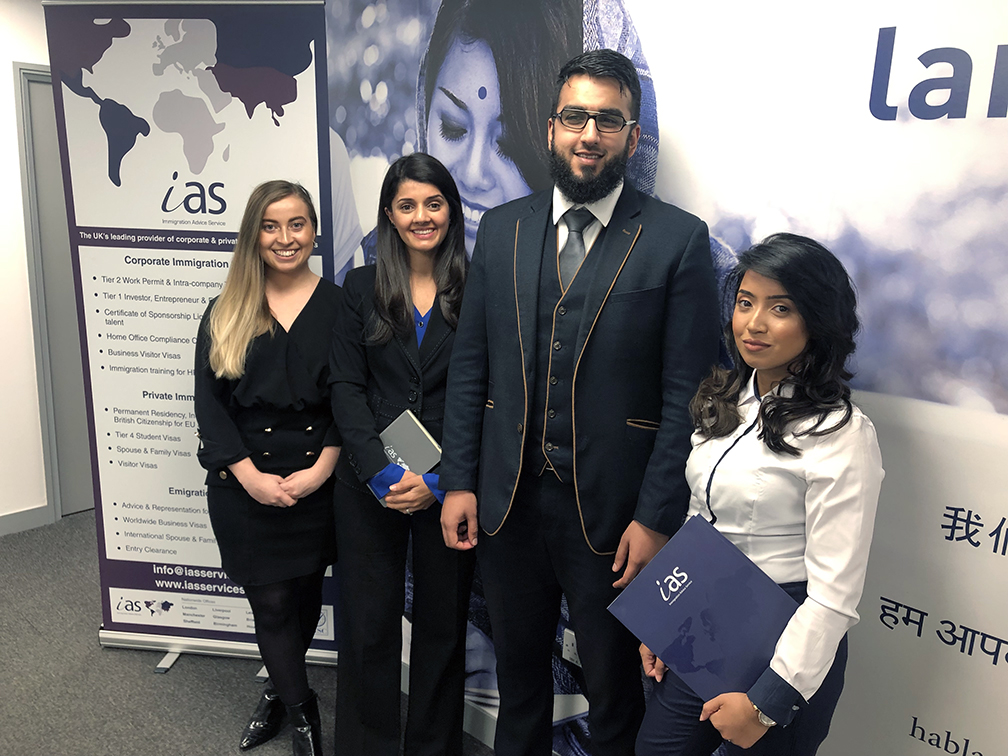 The Advice Package
During this untimed Advice Session with our professional immigration lawyers in London, you will receive our comprehensive advice, completely tailored to your needs and your situation.
Request the Advice Package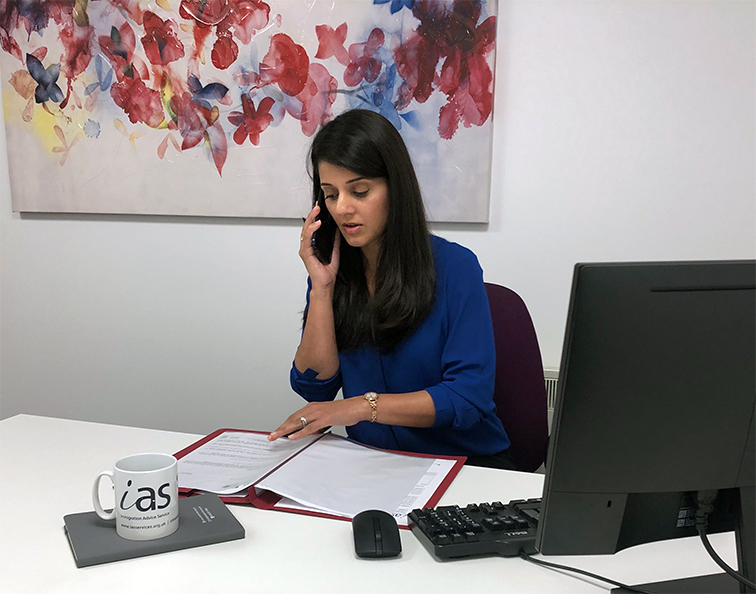 The Application Package
With our Application Package, your dedicated immigration lawyer will advise you on your application process and eligibility. Your caseworker will then complete and submit your forms to the Home Office on your behalf.
Request the Application Package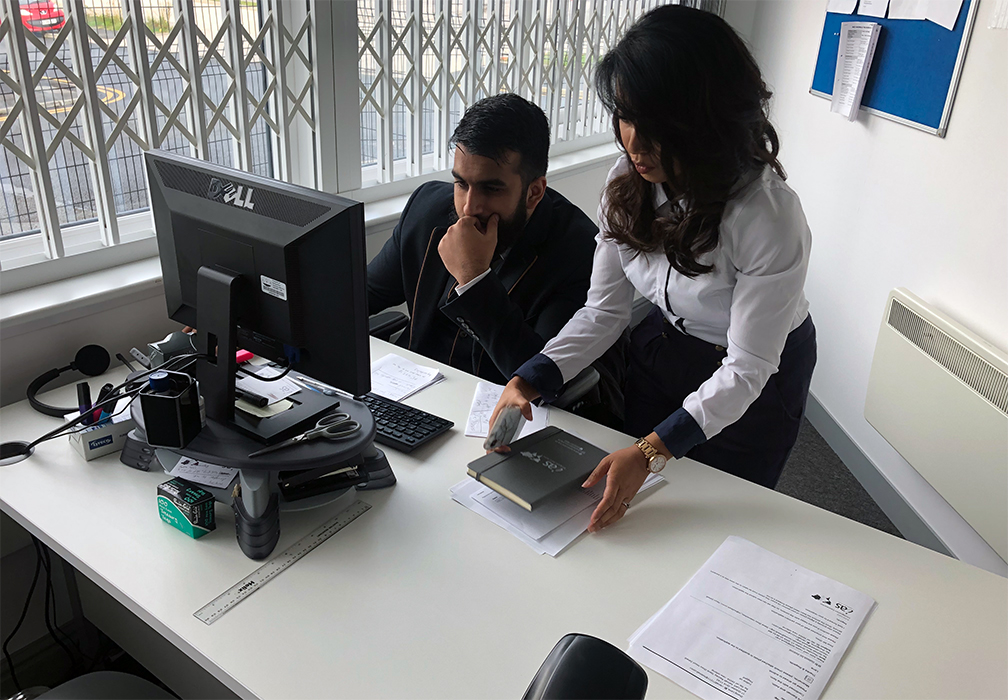 The Fast Track Package
Our Fast-Track Application Package is a premium service for those who need to submit their application in time with their deadlines. Your case will become a top priority for our lawyers and you will benefit from our highest-quality services.
Request the Fast Track Package
The Appeal Package
By choosing our Appeal Package, you can rely on our lawyers' legal knowledge and experience to ensure you have the highest chance of a successful appeal. We will also fully represent you in any hearings/tribunals.
Request the Appeal Package
Related pages for your continued reading.
Frequently Asked Questions
All Bangladeshi nationals applying for a D6 Family Reunion Visa for Portugal must attend their application interview in person at the Consulate. The address for this building is:
Honorary Consulate of Portugal at House-19b Rd 117, Dhaka 1212.
Exactly how long Portuguese authorities take to process a Family Reunification Visa application is dependent on what documents and information they need to gather on a family. Generally speaking, such applications do not take longer than 60 working days – but this is only a guideline.
Most Portuguese residents, even if not citizens, are able to apply for their immediate family members to join them in the country on a residency basis. However, family members must meet the set definition stipulated by the Portuguese authorities.
There is currently no facility for Bangladeshi nationals to apply online for any class of visa to Portugal. Instead, an in-person interview at the appropriate Embassy, Consulate or Immigration Office must be attended.
Under Portuguese immigration law, stepchildren are considered to be dependent family members as required to meet eligibility criteria for a Family Reunification Visa.
SEF is an abbreviation for the Portuguese Servico de Estrangeiros e Forenteiras, which translates at the Immigration and Borders Service. It is the SEF who grant visas and enforce immigration and asylum laws across Portugal. The SEF is a police-style service and is integrated into the country's Ministry of Internal Affairs. The SEF have offices in most major Portuguese towns and cities, where those resident in the country under a valid visa can seek advice and support as required.