Portugal Job Seeker Visa From Pakistan
If you are from Pakistan and wish to travel to Portugal to find a job, you can apply for the Portugal Job Seeker Visa.
For more information on how to apply for a Portugal Job Seeker Visa for the citizens of Pakistan, contact Total Law immigration lawyers at +44 (0)333 305 9375. Alternatively, you can connect with us online.
Overview of Portugal Job Seeker Visa
Portugal has long been a favoured destination for foreign workers, because of its appealing climate, vibrant culture, affordability, and exceptional quality of life. As a result, an increasing number of individuals, including Pakistanis, are actively exploring employment opportunities in the country.
The Portugal Job Seeker Visa serves as a Temporary Residence Permit, granting Pakistanis the privilege of entering Portugal to seek employment. This means that they do not need to have a job arranged in advance before coming to Portugal and they are free to explore a wide range of job prospects.
This visa has a validity period of 120 days, with an optional 60-day extension available. It is important to note that leaving Portugal and re-entering the country under the same visa is not permissible. If the visa expires without the acquisition of employment, the visa holder is obliged to depart from Portugal and return to Pakistan.
To qualify for the Portugal Job Seeker Visa, certain criteria must be met. Also, during the job search period, visa holders have the option to take on temporary or menial employment opportunities.
"I'm very happy with the standard of training received on the OISC Level 1 course, i passed my exam. Thank you!"
"My application was approved and a huge weight has been lifted from our shoulders this year "
"We used this service for the spouse visa extension application to assure that all the information was valid and correct."
Eligibility Requirements for the Portugal Job Seeker Visa
To be eligible for a Portugal Job Seeker Visa, you must meet certain criteria, such as:
Have a valid travel passport
Be a non-EU national.
Have a health insurance policy covering you
Have sufficient funds to show you can support yourself during your stay in Portugal
Have a clean criminal record
Required Documents for Portugal Job Seeker Visa Application
Here is a list of essential documents you must provide for a Portugal Job Seeker Visa from Pakistan:
A valid passport or travel document that must remain valid for at least three months beyond the expiration date of your job seeker visa.
Clear copy of the biodata page of your passport or travel document.
Completed national visa application form. Unsigned forms are automatically rejected. You can obtain this form from the official Portuguese consulate website in Pakistan.
Recent passport-sized photograph that adheres to the Portuguese consulate's photograph standards.
A copy of your criminal history certificate issued by the relevant authority in your current country of residence for the past year or from your home country.
Include a completed consent form allowing Immigration and Border Services (SEF) to conduct a background check on you. You can also find this form on the official Portuguese website.
If you are applying from a country different from Pakistan, show proof of legal status, such as a Residence Permit or visa.
Proof of health insurance certificate, demonstrating coverage worth €30,000.
Provide a copy of your flight itinerary, indicating your booked round-trip flights. This assures the consulate of your intention to leave Portugal if your visa expires.
Bank statement confirming that you possess a minimum of €2,280, which should cover your living expenses for three months.
If you lack the financial means, you can request a sponsorship letter from a friend or family member residing in Portugal.
Completed IEPF form, indicating your intent to sign up with the Institute of Employment and Vocational Training (IEFP) upon your arrival in Portugal.
Include a copy of the approved IEFP form as part of your application.
Evidence of your accommodation arrangements, which can be a rental agreement or a confirmed hotel or Airbnb booking.
Letter explaining your reasons for seeking employment in Portugal.
Copy of your resume to your application.
If you are unsure of the Portugal Job Seeker Visa requirements, contact us to assist you. We will assess your situation and guide you during the entire process. Call us now on +44 (0)333 305 9375 to book a consultation.
How to Apply for a Portugal Job Seeker Visa from Pakistan
To apply for the Portugal Job Seeker Visa from Pakistan, start by registering with the IEFP and expressing your interest.
Upon a successful application, you will receive an email notification from IEFP. This signifies that you can proceed to the next phase. However, it is important to understand that approval from IEFP does not grant immediate entry into Portugal; it simply indicates clearance to proceed with the visa application.
Next, commence your application on the Portuguese consulate's website or at any authorised visa application centre. VFS Global is responsible for processing visa applications for Portugal. Select the Job Seeker Visa category and duly complete the presented application form. Once you have finished the online application, proceed to submit it.
Note that the Portugal Job Seeker Visa application cannot be finalised online. It is mandatory to schedule an appointment where you will submit all the necessary supporting documents. This submission takes place at either the Portuguese embassy, consulate, or VFS application centre. Following this, an interview will be arranged for you, in which you will present your supporting documents.
Providing accurate information and complete document is important for a successful application. We offer a document-checking service to ensure that your documents are well-organised and up-to-date.
Contact us to assist you check your documents to increase your likelihood of your visa approval. Call us on +44 (0)333 305 9375 for assistance.
Portugual Job Seeker Visa Interview
The Portugal Job Seeker Visa interview is a required step in the visa application process. It is the opportunity for the consular officer to evaluate your eligibility and intentions for seeking employment in Portugal. You can improve your chances of success by properly preparing and presenting your qualifications and intent.
Here are some of the questions you should expect during your Portugal Job Seeker Visa interview:
What is your motivation for coming to Portugal?
What specific type of employment are you seeking?
Have you received any job offers in Portugal?
How do you plan to financially support yourself during your stay in Portugal?
What are your post-visa-expiry plans for the future?
In addition to these general questions, the interviewer may delve into more specific aspects of your background, skills, and qualifications. Expect questions regarding your familiarity with the Portuguese job market and your plans for how you will find a job.
Preparation is key for your Portugal Job Seeker Visa interview. Ensure you have all necessary supporting documentation at hand, including your passport, visa application form, and evidence of your financial resources. You should also be able to answer all of the interviewer's questions clearly and concisely.
What is the Cost of the Portugal Job Seeker Visa?
The Portugal Job Seeker Visa comes with reasonable fees, though single applicants should budget for the following expenses:
€80 for the entry visa application at the Consulate in Pakistan.
€170 for processing and obtaining your resident permit from the SEF in Portugal.
It is important to factor in additional costs related to your journey, such as flight tickets, travel insurance, relocation services, accommodation, and any necessary paperwork.
Duration and Extension of the Portugal Job Seeker Visa
The Portugal Job Seeker Visa is initially valid for a period of 120 days, which is equivalent to 4 months. This visa allows a single entry into Portugal. Upon receiving approval for your visa application, you will be given a deadline of 4 months from the date of issuance to secure employment.
In the event that you have not secured a job within this timeframe, you have the option to apply for a one-time extension after the initial 120 days have elapsed. This extension, if granted, provides an additional 60 days, or 2 months, during which you can continue your job search in Portugal.
We are available to assist you apply for a Portugal Job Seeker Visa extension. Our team of immigration experts will guide you through the process to ensure that you get your desired result. Reach out to us on +44 (0)333 305 9375 to make enquiries.
Where Can Parkistans Find Jobs in Portugal?
Portugal offers numerous online job platforms tailored to the local job market. These platforms enable you to search for positions based on your preferred location, industry, or job title. Here are some valuable websites to consider:
LinkedIn
Sapo Emprego
Indeed Portugal
Net Empregos
Expresso Emprego
Alerta Emprego
Benefits of the Portugal Job Seeker Visa
One of the main features of the Portugal Work Visa is its flexibility. Unlike some other visas, you are not required to have a job offer from a Portuguese employer to start the application process.
This means you have the freedom to enter the country and actively search for job opportunities that align with your skills and expertise.
In addition, the visa provides an excellent opportunity to explore Portugal's labour market without constraints. Being physically present in Portugal with a Job Seeker Visa puts you in a favourable position compared to job seekers located outside the country.
Employers often prefer hiring individuals already present in Portugal, making the job search process smoother.
Another benefit of the Portugal Job Seeker Visa is that it allows visa holders to stay in the country for an initial period of 120 days. If you need more time to secure employment, there's an option for a 60-day extension, granting you a total of 180 days to seek suitable job opportunities.
Is it Possible to Switch From a Portugal Job Seeker Visa to Another Visa?
Yes, it is possible to switch from a Portugal Job Seeker Visa to another visa. However, the specific prerequisites and procedures will vary based on the type of visa you intend to apply for.
In general, to switch from one visa to another, you must fulfill all the stipulated requirements for the new visa category. Additionally, you will be required to submit a visa application and settle the applicable fees.
Here are some of the visa types that you can consider switching to from a Portugal Job Seeker Visa:
Work Visa: If you have secured a job opportunity in Portugal, you are eligible to apply for a Portugal Work Visa. To start this process, you will need an official job offer from an employer in Portugal and a work permit sanctioned by Portuguese authorities.
Student Visa: If you have been accepted into a study program in Portugal, you can opt for a student visa. This will necessitate a formal letter of acceptance from the educational institution and proof of your financial means to support your studies.
Entrepreneur Visa: If you plan to establish your own business in Portugal, you can explore this visa which is designed to facilitate business owners and investors in Portugal.
Family Visa: If you have a spouse or child who is either a Portuguese citizen or a legal resident, you may be eligible to apply for a Portugal family visa. This will necessitate providing proof of your relationship and evidence of your spouse or child's status in Portugal.
Is It Possible for a Portugal Job Seeker Visa Application to Be Rejected?
Yes, there are several grounds on which a Portugal Job Seeker Visa application can be rejected. Firstly, an application may be rejected if it is submitted with incomplete documentation.
Additionally, if the consular officer suspects that you do not have concrete plans to return to your home country in case you do not secure employment, your visa application could also face rejection. This situation might arise if you fail to provide evidence of a booked return flight to your home country.
To enhance your chances of a successful application and minimise the risk of rejection, Total Law can provide invaluable assistance and expertise. Reach out to our immigration lawyers today at +44 (0)333 305 9375.
How Can Total Law Help?
Applying for a Portugal Job Seeker Visa from Pakistan can be a complex and time-consuming process, given the competitive nature of the application process. Additionally, even minor mistakes can result in the rejection of your application.
To navigate these hurdles successfully, it is highly advisable to get the support of a qualified immigration lawyer.
Our team of immigration lawyers boast extensive expertise in Portuguese immigration law and possesses a comprehensive understanding of the prerequisites for a prosperous Work Visa application.
By collaborating with us, you receive invaluable guidance throughout the entire application procedure, significantly enhancing your prospects of a successful outcome.
Total Law can review your application to rectify any potential errors and advocate vigorously on your behalf. Do not hesitate to reach out to our immigration lawyers today at +44 (0)333 305 9375 to embark on this journey.
Advice Package
Comprehensive immigration advice tailored to your circumstances and goals.
Application Package
Designed to make your visa application as smooth and stress-free as possible.

Fast Track Package
Premium application service that ensures your visa application is submitted to meet your deadline.
Appeal Package
Ensure you have the greatest chance of a successful appeal. We will represent you in any case.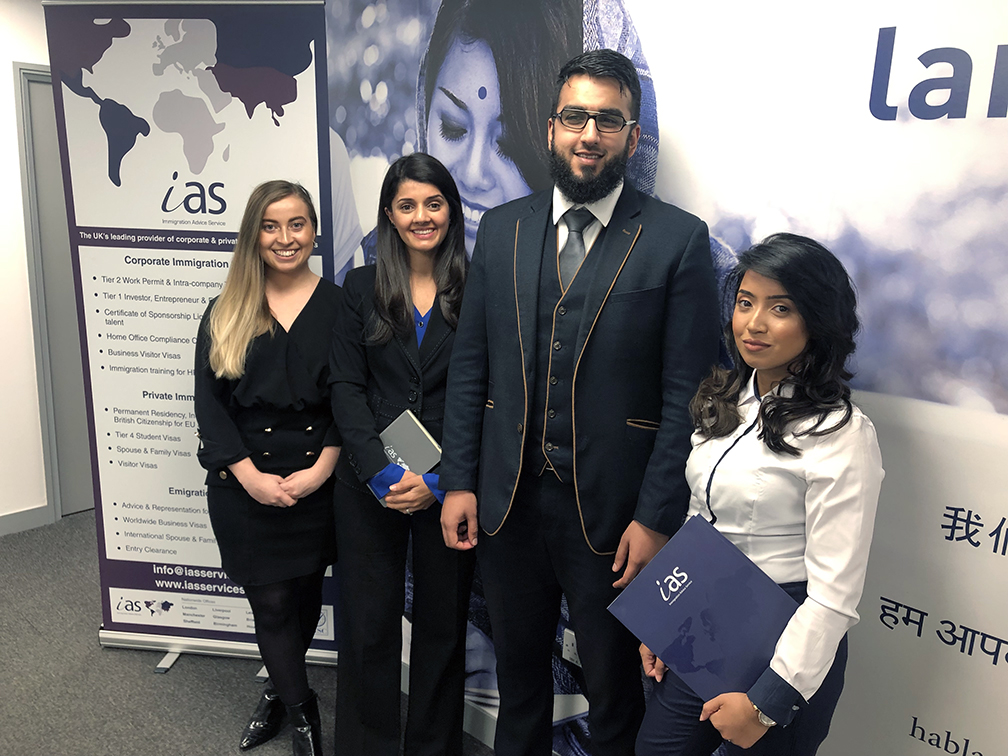 The Advice Package
During this untimed Advice Session with our professional immigration lawyers in London, you will receive our comprehensive advice, completely tailored to your needs and your situation.
Request the Advice Package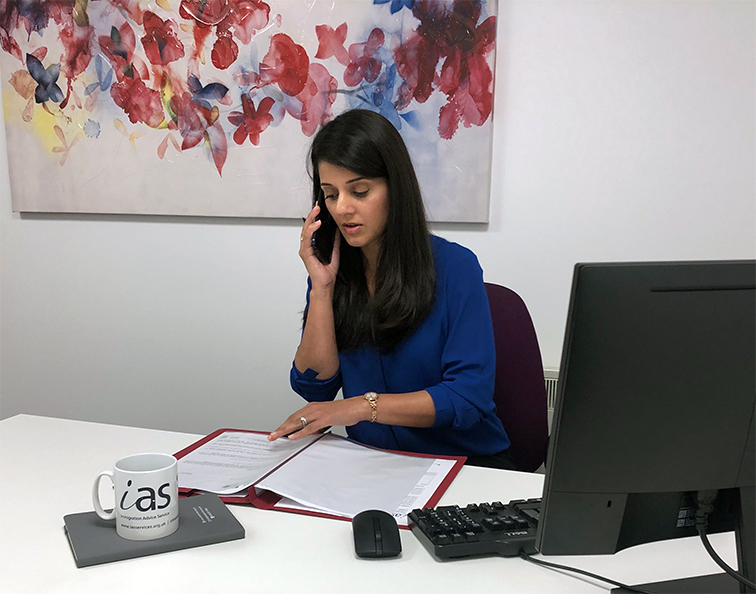 The Application Package
With our Application Package, your dedicated immigration lawyer will advise you on your application process and eligibility. Your caseworker will then complete and submit your forms to the Home Office on your behalf.
Request the Application Package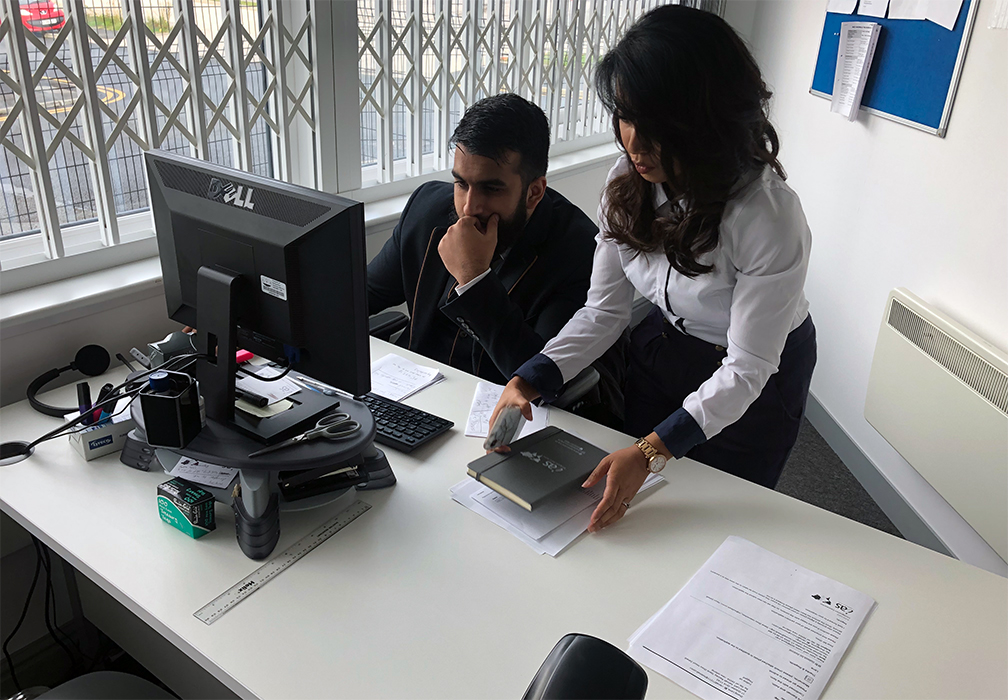 The Fast Track Package
Our Fast-Track Application Package is a premium service for those who need to submit their application in time with their deadlines. Your case will become a top priority for our lawyers and you will benefit from our highest-quality services.
Request the Fast Track Package
The Appeal Package
By choosing our Appeal Package, you can rely on our lawyers' legal knowledge and experience to ensure you have the highest chance of a successful appeal. We will also fully represent you in any hearings/tribunals.
Request the Appeal Package
Related pages for your continued reading.
Yes, you can apply for a residence permit in Portugal with a Job Seeker Visa if you get a job offer within the 120-day validity period of the visa.
You would need to submit your application at the Portuguese Immigration and Borders Service (SEF) office in Portugal. Upon approval of your application, you will receive a residence permit aligned with the duration of your employment contract.
Getting a job in Portugal as a foreign national can pose certain challenges, but it is certainly attainable. The Portuguese job market is known for its competitiveness, and proficiency in the Portuguese language is not always a strict requirement for many positions.
Proficiency in Portuguese is not a mandatory requirement when applying for a Job Seeker Visa. However, having some knowledge of the language can be of advantage as it facilitates quicker integration and provides access to specific job opportunities.
While not essential, it is advisable to have at least a basic understanding of either Portuguese or English. These are the primary languages spoken in Portugal, and being familiar with one or both can significantly benefit your job search and overall experience in the country.