Portugal Citizenship By Investment
Nepali citizens can apply for Portugal citizenship by investment if they want to settle permanently in Portugal. However, they have to meet certain eligibility requirements.
If you need more details about Portugal citizenship by investment, including the application process, eligibility criteria, and required documents, call +44 (0)333 305 9375 or message online.
Portugal Citizenship By Investment For Citizens of Nepal
As a Nepali citizen, you can acquire Portuguese citizenship by investment if you meet the eligibility requirements. If you apply for Portuguese citizenship by investment, you get the Portugal Golden Visa.
The Portuguese Golden Visa is the initiative of the Portuguese government that came into being in 2012. It was a strategy by the government to attract investors to the country.
The visa permits non-EU nationals to invest a certain amount in Portugal, maintain their investment for 5 years, and gain permanent residence or citizenship. The citizenship offer has drawn many Nepali citizens to Portugal via this immigration route.
You can invest between €200,000 and €500,000 in an investment approved by the Portuguese government. Once your visa is approved, you begin to enjoy the benefits other Nepali citizens who have the golden visa are enjoying.
Some of these benefits include reduced tax rates, unrestricted access to Portuguese borders, and access to other Schengen countries. The most important advantage, however, is acquiring Portuguese citizenship after 5 years of holding the visa.
"I'm very happy with the standard of training received on the OISC Level 1 course, i passed my exam. Thank you!"
"My application was approved and a huge weight has been lifted from our shoulders this year "
"We used this service for the spouse visa extension application to assure that all the information was valid and correct."
The Investment Options To Get Citizenship in Portugal
Overview
You must invest in Portugal before you get a Golden visa and enjoy its privileges. When you are not careful with the kind of investment you are making, you might make a mistake that will lead to your application being rejected.
Here are the investment options to get citizenship in Portugal. You can choose any one that suits you:
Incorporating a New Business
One investment that you can make is starting a business. The Portuguese government does not specify how much you must use to open a business or company. But your new company should have the potential of giving 10 people permanent employment if your company is in an urban area. If the company is rural, you must create at least permanent jobs.
Funding an Artistic Production or Repairs. 
As a Nepali citizen, you can research ongoing repairs or artistic constructions in Portugal.
You can choose to reconstruct a cultural heritage, an artefact in the museum or a statue of great importance. Whatever it is, it must resonate well with the Portuguese people.
For this category, you must invest between €200,000 and €500,000.
Funding a Science or Technology Research
Science and technology research are invaluable to the growth of a country. As such, you can invest in the study carried out by a private or public research institute.
If the research takes place in an urban area, you'll need to invest at least €500,000. If the study occurs in a rural area, you must invest a minimum of €400,000.
Fund Subscription
There is also the alternative of going the venture capital route. In this route, you must fund a company or business with a minimum of €500,000. Note that if you are going through this route, you must ensure your funds are not used to purchase real estate directly or indirectly.
The business you are funding must have at least 60% of its assets in Portugal.
Investing in a Business or Company
Another investment option to take is to invest in a business that is already running in Portugal. You can do this by purchasing shares in the company or doing a fund transfer. Your investment must empower the business or company to employ 5 people for at least 3 years.
Capital Transfer
You can also transfer the sum of €1,500,000 to a Portuguese bank account. You have to be aware that the Portuguese Parliament has moved to close this route. The country is still waiting for the final approval of the President.
The Portugal Real Estate Investment Option
Lastly, you can get a Golden visa by acquiring real estate in Portugal. The real estate route is the most popular route to getting Portuguese citizenship by investment. It is the route most investors have used the most since the inception of the Golden visa.
As a Nepali citizen, you will need to purchase real estate worth from €280,000 to €500,000.
The amount you need to spend getting real estate in Portugal depends on where you hope to purchase the property.
So, if you want to buy real estate in urban areas, you must invest at least €500,000. If the property is in a rural area, you must invest €400,000.
If you buy and refurbish an old building at least 30 years old in an urban area, you must buy that property for €350,000. If the property is in a rural area, then you can pay €280,000 instead.
You must remember that you cannot buy residential buildings in the coastal cities of Portugal like Lisbon and Porto. You can only buy commercial properties in these places.
Note that you must not use the total money to purchase one property. If one property does not meet the minimum financial requirement, you can buy more until its combined value reaches or surpasses the criteria.
Note also that you can combine resources to meet the minimum financial requirement of the golden visa. For example, if a property is up for sale for €1,000,000, you and a friend or family member can pay €500,000. This meets the requirements, and you both can get the golden visa.
Portugal Golden visa new rules have been proposed by the Portuguese Parliament. These rules aim to scrape the capital transfer and real estate routes. The final decision is pending till the President signs the changes into law. The rules start applying the very next day after the announcement.
However, the capital transfer and real estate routes still accept fresh and renewal applications. But this can change at any time.
If the Embassy hasn't approved your golden visa application by the time these changes come into effect, your application will be switched to the D2 Entrepreneur Visa route.
Citizenship By Investment Eligibility and Requirements For Citizens of Nepal
To get Portuguese citizenship by investment from Nepal, you must prove to the Embassy that you meet the eligibility requirements.
Below are the requirements that you must meet:
Nationality
Portugal's Golden visa is only available to citizens of non-EU nations. This means that citizens of Nepal can apply for a Golden visa.
Age
Nepali citizens who want to apply for Portugal citizenship by investment must show they are at least 18.
Investment in Portugal
You have to invest in Portugal and show evidence of doing so to the Embassy. Remember that the amount you need to invest depends on what kind of investment you choose.
Maintaining Your Investment
When applying for the Golden visa, you must swear an affidavit that you will maintain your investment for at least 5 years. The affidavit is no longer binding after 5 years elapses.
Income from Abroad
The government of Portugal prohibits using money obtained from Portugal, like a loan, to invest in Portugal. Doing this defeats the aim of the Golden visa and, hence, is not allowed. The money you will use to invest in Portugal must be income earned abroad.
Medical Insurance
You must have a medical insurance policy when applying for a Portuguese visa. The medical insurance policy must be acceptable in the whole of the EU. It must also be worth at least €30000.
Criminal Record Certificate
The criminal record certificate is another requirement anyone applying for any Portuguese visa must meet. The government of Portugal is determined to keep criminals out of the country and, as such, demands a Police report on every individual entering the country. You have to present a criminal record certificate from Nepal to the Embassy.
You will also need to get this certificate from the Police of every country you have stayed for at least 3 months in the past 5 years.
Also, note that the earliest time your criminal record certificate should be issued is 90 days before your application submission date.
Minimum Stay Requirement
If you hold the Portugal Golden visa, you must stay in Portugal for at least 7 straight days each year.
Required Documents
Nepali passport. Your passport is one of the most important documents when applying for a visa. The passport must have been issued within the last 10 years and should still be valid 3 months after your Golden visa expires.
Digital passport photograph that must have been taken within the last 6 months. You must submit 2 passports, and they must meet the picture requirement of the Embassy.
Criminal record certificate from Nepal and any other country of residence.
Medical insurance policy certificate.
Evidence that you have paid the Golden visa application fees.
Affidavit that you must maintain your investment in Portugal.
Signed consent form that shows you authorise the SEF to verify your criminal history.
Signed Golden visa application from the ARI website.
NIF tax identification number shows that you intend to pay taxes in Portugal.
Portuguese bank account. This requirement can be waived if you have an account with a bank that has a branch or affiliation in Portugal.
Deed of property purchase if you bought a property in Portugal.
Official statement from the bank showing you have sent capital or have paid for venture capital units.
Official release from the company or business stating that you have bought shares for the business.
Official release from the Office of Strategy, Planning and Cultural Assessment stating you have invested in the culture and arts of Portugal.
Employment agreements and offer letters for the new employees.
Birth and Marriage certificate if you want to travel with your family or have them join you.
Adoption certificate of any child you are travelling with that is not yours.
Note that your documents must be in either Portuguese or English. If your certificates are in Nepali, you must get certified translated copies. The Portuguese Embassy also offers translation services. Another translator can be used, but it has to be legalised by a Portuguese lawyer.
Costs For Obtaining a Portuguese Citizenship By Investment
Even after investing in Portugal, there are still fees payable to the Portuguese Embassy. These fees are administrative fees and fees used to process your application.
Below are the fees that you are required to pay:
You'll pay €533 for the Portuguese Embassy to process your application as the main applicant. Note that you'll pay this fee anytime you want to renew your visa.
You'll pay €83 for the Portuguese Embassy to process the application of your dependents.
You'll pay €5325 as an application fee for the main applicant.
You'll pay €2663 as an application fee for your dependents.
Note that if you use a Visa Application Centre, they may charge you other processing fees. You may also need to pay additional fees to obtain the criminal record certificate, the medical insurance policy, and the Nepali and digital passport.
You will also be required to pay taxes on the acquired real estate.
You will also need to pay a legal team to draw up papers for your investment. Remember that our competent lawyers at Total Law can help you with this. Call +44 (0)333 305 9375 or message us online.
How To Get a Portuguese Citizenship & Passport By Investment
Here are the steps you need to follow if you want to apply for Portuguese citizenship and passport by investment:
Talk to us at Total Law
If you do not want to pass through the rigorous visa application process, we can help ease that burden off your shoulders. We have handled the applications of many Nepali citizens, and we assure you that you stand a higher chance of getting an approval if you go through us.
Apply for Your NIF Number and Open a Bank Account
Before you open a bank account in Portugal, you must have an NIF number. This is the tax identification number for Portugal. To get this number, walk into any tax office in Portugal and request it.
The NIF can also be obtained online. Upon receiving the NIF, you can open an account in any bank you want. Again, you can also open a bank account online. Note that you do not need to open a new bank account if you have an account with a bank in Nepal with a branch in Portugal.
Gather Your Supporting Documents
You have to be careful and thorough when gathering your supporting documents. This is one of the most common reasons why applications are refused. You can use the documents required section as a checklist of the documents you must submit.
Invest in Portugal
Often, Nepali citizens are confused as to which investment option to choose. If you are in that category, you can contact us so we can advise you based on your situation. Make payments once the investment is decided, and we will draw up the legal papers for you.
Pay the National Visa Application Fees
If you do not make payment and show proof, the Embassy or application centre will not process your application. Ensure you pay the visa fees before submitting your documents to the officials in the Embassy.
Apply at the ARI Platform
After paying your visa fees, the next step is to do a pre-application online. The government uses the ARI website to manage Golden visa applications. Fill out the form and upload the supporting documents you have.
Ensure that the documents are all in PDF formats and their size is no larger than 4MB.
After making applications online, you must wait for the SEF to reply. It usually takes 8 to 24 weeks to get a reply from them.
Should your application be successful, you will be given an appointment to visit the Embassy or application centre to submit your documents and collect your biometrics.
Visit the Embassy or Application Centre
As a Nepali citizen, you'll have to visit the Embassy of Portugal in India to submit your Golden visa application. The Embassy of Portugal in India is at No.4 Panchsheel Marg Chanakyapuri, New Delhi, India.
The VFS visa application centre in Nepal can also take your application.
The VFS and Portuguese Embassy do not accept walk-in applications. You must have scheduled the submission with them.
If you wish to travel with your family or have them join you later, you must schedule an appointment with them. Upon arrival, the officials will review your documents and collect your biometrics.
Collect Your Visa
You will get an email as a response to your application. You can then follow the instructions in the email to pick up your visa if your application is successful. Only then can you travel to Portugal.
Get the Resident Permit
The visa you'll get when you apply in Nepal is called the residency visa. An entry visa grants you leave to stay in Portugal for 4 months. Within these 4 months, you must schedule a meeting with the SEF, where your residency visa will be changed to a temporary residence permit.
Getting Your Portuguese Passport
You can get a Portuguese passport after your citizenship application has been approved. You can only apply for citizenship after you have spent 5 years holding the Golden visa.
You can get a Portuguese passport in the following places:
Portuguese Embassy or Consulate near you.
Passport shops in Lisbon and Porto airports.
Institute of Registration and Notary Affairs (IRN).
Autonomous Regional Governments of Azores and Madeira.
Schedule an appointment online and take your residence card with you. The passport will cost you €65.
Portugal Golden Visa Benefits
You are eligible for numerous benefits if you hold a Golden visa.
Here are some of them:
Fast Route to Portugal Permanent Residence or Citizenship
The Golden visa is the fastest route to naturalising in Portugal. After spending 5 years, you can apply for permanent residence or citizenship. You can also get a Portuguese passport, which gives you visa-free access to over 180 countries. Again, you can also live in any country in Europe.
Unlimited Access to Portugal's Borders
The Golden visa is a visa that permits you to move in and out of Portugal freely. Unlike other visas that limit the number of times you can enter the country, the Golden visa gives you unlimited access. This is great if you have a business that often takes you out of Portugal.
Access to Healthcare and Education
With the Golden visa, you get access to government-subsidised healthcare. You and your family members can also study in Portugal freely.
Access to Schengen Areas
With your Golden visa, you can visit the Schengen region and stay for 90 days without applying for a visa.
Including Family Members: Can I include family in my Portuguese Golden Visa Application?
You can include some of your family members in your Golden visa application.
Below are the family members you can include in your visa application:
Your spouse or partner.
Your children who are not more than 18.
Your children who are not more than 26. But they must still be unmarried, dependent on you and enrolled to study full-time in a Portuguese institution.
Your siblings who are not over 18 and are your legal wards.
Your spouse's siblings who are not over 18, and are your legal wards.
Your parents, if they depend on you and are at least 65.
Your spouse's parents if they depend on you and are at least 65.
Paying taxes in Portugal On The Golden Visa Program
Portugal Golden visa holders have a special tax agreement with the government of Portugal. As a Golden visa holder, you can be a non-habitual resident (NHR). This means you don't spend up to 183 days in Portugal yearly. If you are an NHR, Portugal will not tax any income you earn from abroad.
However, your investment in Portugal will be taxed at a reduced rate. While others pay 48% tax, you'll pay 20%. This arrangement applies only to the first 10 years of your stay in Portugal.
Can The Golden Visa For Portugal Be Rejected?
Your Golden visa application can be rejected, and there are many reasons for this. It could be that you did not make an eligible investment or did not meet the minimum financial requirement for your chosen investment option. Another reason could be that there were discrepancies in the document you submitted. Your application can also be rejected if the SEF finds out you have been convicted of a criminal offence.
How Can Total Law Help?
The Golden visa application requires you to be meticulous due to the numerous documentation needed and the lengthy application process. It is also a visa that requires you to spend quite a sum of money to get. Hence, it is necessary that you take your time to make a tight application and should you need help in that regard; Total Law is available.
Our team can review your documents, advise you on the investment option best suited for you, assess your eligibility and even make the application on your behalf. Due to our expertise in what we do, you stand a higher chance of getting a visa approval if we handle your application for you.
If you want to know more about what we do or get information about Portugal immigration, contact us at +44 (0)333 305 9375 or message online.
Advice Package
Comprehensive immigration advice tailored to your circumstances and goals.
Application Package
Designed to make your visa application as smooth and stress-free as possible.

Fast Track Package
Premium application service that ensures your visa application is submitted to meet your deadline.
Appeal Package
Ensure you have the greatest chance of a successful appeal. We will represent you in any case.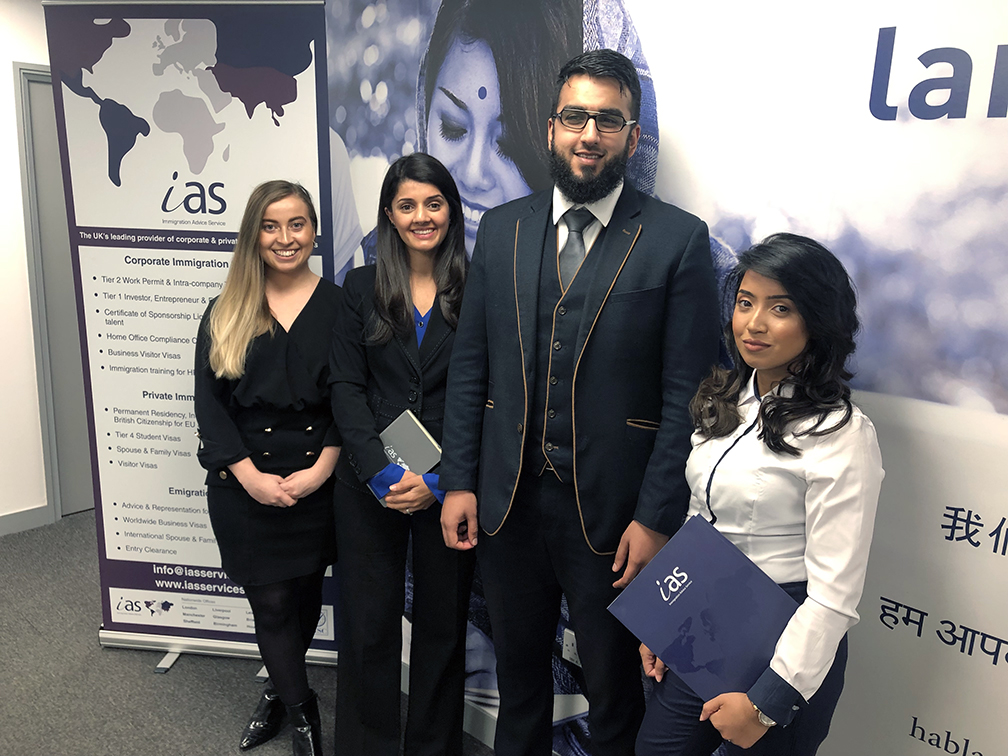 The Advice Package
During this untimed Advice Session with our professional immigration lawyers in London, you will receive our comprehensive advice, completely tailored to your needs and your situation.
Request the Advice Package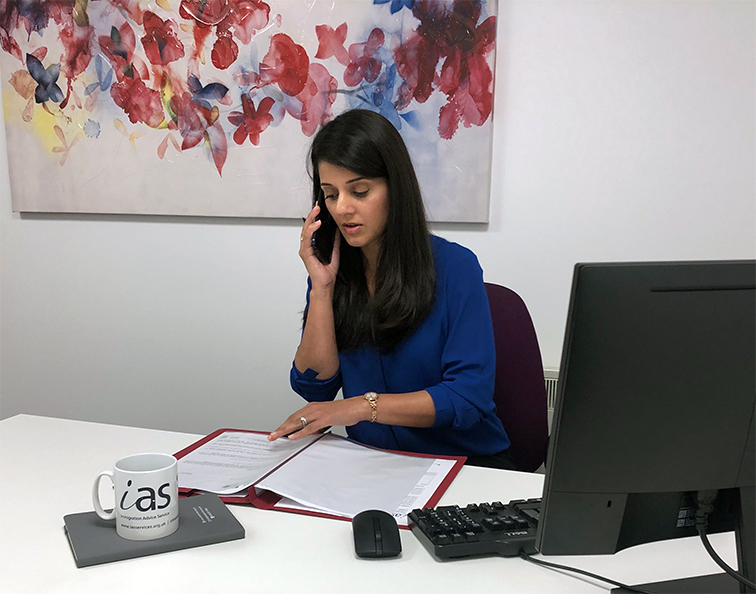 The Application Package
With our Application Package, your dedicated immigration lawyer will advise you on your application process and eligibility. Your caseworker will then complete and submit your forms to the Home Office on your behalf.
Request the Application Package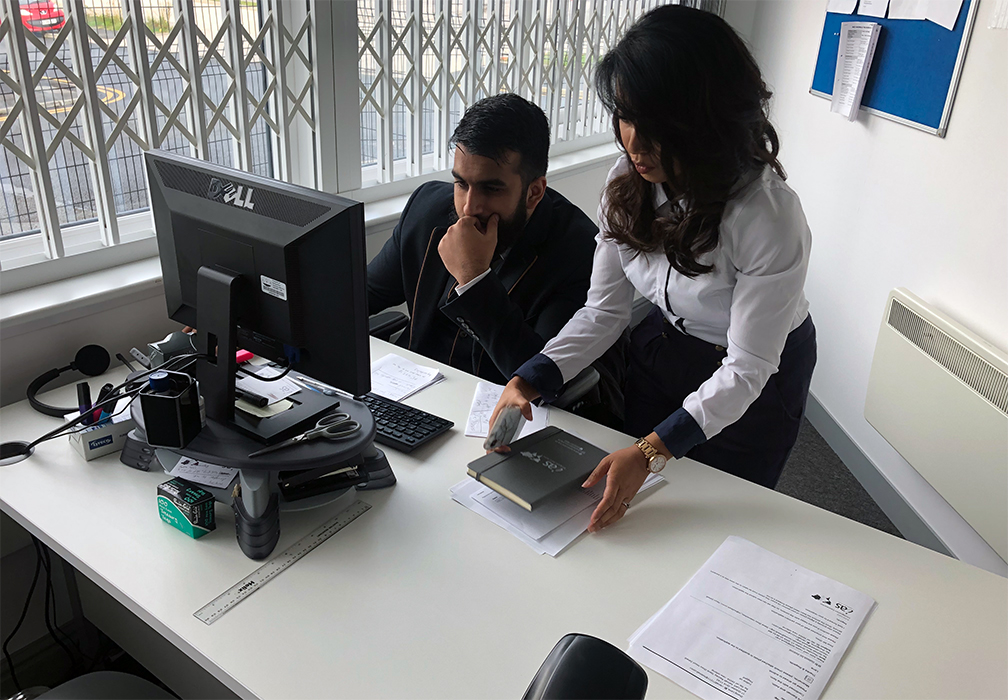 The Fast Track Package
Our Fast-Track Application Package is a premium service for those who need to submit their application in time with their deadlines. Your case will become a top priority for our lawyers and you will benefit from our highest-quality services.
Request the Fast Track Package
The Appeal Package
By choosing our Appeal Package, you can rely on our lawyers' legal knowledge and experience to ensure you have the highest chance of a successful appeal. We will also fully represent you in any hearings/tribunals.
Request the Appeal Package
Related pages for your continued reading.
Frequently Asked Questions
The fastest you can get Portuguese citizenship is after 5 years. You must spend 5 years on a valid temporary resident permit before you can get Portuguese citizenship.
You can buy property in Portugal without applying for the Portugal Golden visa program. You don't even need to be in Portugal to do so. But if you buy a property in Portugal without a Golden visa, you will not get a temporary residence permit, nor will you be eligible to get citizenship after 5 years.
Portugal is not ending the Golden visa. You can still apply for it. However, the Portuguese Parliament has moved to discontinue the real estate and capital transfer route to getting a Golden visa.