Portugal Seasonal Work Visa From Nepal
Nepali citizens can come to Portugal and work temporarily in a particular job and during a specific season. To get this visa, Nepali citizens must meet the eligibility requirements.
If you need more information about the visa, including details about the Portugal seasonal work visa open date, how to apply, the documents required for your application and the eligibility criteria, call us at Total Law on +44 (0)333 305 9375 or message us online.
Portugal Seasonal Work Visa From Nepal
With the Portugal seasonal work visa, Nepali citizens can temporarily move to Portugal during a specific season and work in a select industry.
There are 2 kinds of seasonal work visa available for you to apply for as a Nepali citizen:
The short-stay seasonal work visa which gives you the right to work in Portugal for 90 days.
The temporary stay visa which gives you the right to work in Portugal for over 90 days.
The total time you can spend on a seasonal work visa is 9 months out of a possible 12. The 9 months also include an extension or renewal of stay.
To apply for a seasonal work visa, you must first have a job offer from an eligible industry in Portugal.
The seasonal work visa permits you to work for multiple employers, but your employment must only be temporary.
To get a seasonal work visa, your employer must first seek approval to employ you from the labour authorities in Portugal. The request from your employer can only be approved if they can demonstrate that no Portuguese citizen or resident is willing and able to do the job.
One of the limitations of the seasonal work visa is that it is not a pathway to Portuguese permanent residence or citizenship, like the work visa.
Again, your status or approved duration of stay in Portugal may be affected if you leave Portugal while your visa is still valid.
Lastly, you cannot switch from a seasonal work visa to another kind of visa. Once your visa expires, you'll have to return to Nepal.
If you are wondering if the seasonal work visa is worth the trouble due to the above-listed limitations, here are some upsides that may encourage you to apply.
"I'm very happy with the standard of training received on the OISC Level 1 course, i passed my exam. Thank you!"
"My application was approved and a huge weight has been lifted from our shoulders this year "
"We used this service for the spouse visa extension application to assure that all the information was valid and correct."
Enjoy High Minimum Wage
One of the reasons many are applying for the visa is because of the chance to earn a high minimum wage. In 2023, the national minimum wage reached an all-time high of €887 per month.
Work Opportunities
Looking for a full-time job that offers work visa sponsorship is often easier if you are in the country. Do you want to move permanently to Portugal from Nepal on a work visa? Why not start first with a seasonal work visa? This allows you to get in touch with employers who may be willing to sponsor your work visa application.
Gain Work Experience
The seasonal work visa allows you to gain valuable experience that could get you a full-time job in Portugal or other Schengen countries.
Improved Standard of Living
If you are considering a country with a high yet affordable standard of living, then Portugal is your best bet. The cost of living in Portugal is the most affordable in Europe.
Embrace the Portuguese Lifestyle and Culture
When you are in Portugal, it is impossible not to get immersed in the Portuguese's rich, colourful and vibrant culture. There are many festivals, breathtaking sceneries, vast and countless beaches and, most importantly, welcoming citizens.
Types Of Jobs You Can Work On a Portugal Seasonal Work Visa
You have to ensure your job meets the criteria before you make applications. If you apply for a seasonal visa with a job offer from an ineligible industry, the Embassy will deny your application.
Below are the Portugal seasonal work visa jobs available for you from Nepal:
Land transport industry.
Construction industry.
Fishing, livestock, forestry, agriculture and hunting industries.
Gross and retail industries.
Food, liquor and tobacco industries.
Eligibility and Conditions for a Seasonal Work Visa in Portugal For Citizens of Nepal
If you want to get a seasonal work visa from Nepal, then you must meet the Portugal seasonal work visa requirements.
Here are the requirements below:
Nationality
The seasonal work visa is only open for non-EU citizens to apply. As a Nepali, you are automatically eligible for the visa.
Age
You must be at least 18 to apply.
Eligible Employment Offer
A job offer is the foremost criterion you must meet to get a seasonal work visa. You cannot make your applications without it.
Medical Insurance
Everyone applying for any Portuguese visa must prove that they have medical insurance that is valid in every nation in the EU. Furthermore, the value of the medical insurance must be at least €30,000.
Criminal Record Certificate
Another criterion everyone applying for a Portugal visa must present is proof that they have not been convicted of any criminal offence. The proof has to be obtained from Nepal and any other country you have spent at least 3 months in the last 5 years.
Proof of Accommodation
You must prove to the Embassy that you have somewhere to stay when you get to Portugal. You can show that you have a property, rented a space or booked accommodation in Portugal before coming.
Means of Subsistence
The government of Portugal will not admit anyone who will be a burden because they cannot cater for themselves. So, it is mandatory for you to show you have enough money to survive in Portugal. The exact amount you need to present is unspecified, but we advise you to have at least €45 to €75 for every day you spend in the country.
Ties to Nepal
The Portuguese Embassy will require you to show proof that you intend to return to Nepal after your visa expires. Some of the documents people show are marriage and birth certificates. This proves that the applicant has a family they intend to return to. You can also book your return ticket as proof.
Documents Required For The Work Visa
You must submit certain documents to prove you are eligible to apply for the seasonal work visa.
Here are some of the documents you'll have to present when making your application to the Embassy:
Nepali passport issued no earlier than 10 years before you started your application. The passport must be valid for 3 months after your visa expires.
Employment contract that spells out all the information about your job. This information includes the working terms you and your employer agreed upon, your salary, location and job duration.
Digital passport photographs when applying for a seasonal work visa. You must submit 2 of these and they should not be more than 6 months old. The passport should only capture your head and shoulders. If you wear recommended glasses, ensure your lens doesn't reflect the camera's light.
Signed visa application form gotten from the website of the Portuguese Ministry of Foreign Affairs.
Bank statement showing you have enough money to cater for yourself in Portugal. Ensure that the statement comes with the bank's letterhead, official stamp and the authoriser's signature.
Criminal record certificate from the Police Force in Nepal. Remember to also get the certificate from other countries that you have resided in.
Signed consent form authorising the SEF to do a background check on you and verify the criminal record certificate you submitted.
Birth certificate proving that you are up to 18 years of age.
Medical insurance policy certificate which shows you have an insurance policy that covers up to €30,000 in medical expenses.
Birth certificates of your children to show ties to Nepal.
Marriage certificate to show the Embassy that you intend to return to Nepal when your visa expires.
Booked flight tickets to Nepal to show you will return home, if you are unmarried and have no children, you can prove you intend to return home at the end of your visa by presenting evidence that you have booked a flight back to Nepal.
Proof of accommodation in Portugal like a rental contract between you and a Portuguese property owner, hotel/Airbnb booking or property deed that shows you have purchased a property in Portugal where you will stay for the duration of your visa.
Receipt of visa fee payment. You must attach the receipt of payment to your other supporting documents. If the processing officer does not see the evidence of visa fee payment, they will not process your application.
You have to ensure that all your supporting documents that you submitted are in English or Portuguese. If they are in Nepali, you will have to translate and legalise them using the services of an authorised translator. You must submit both the original document and the translated copy.
Marriage and birth certificates must be legalised.
Here are the places where you can get certified translations:
Portuguese Embassy in India.
The VFS Global visa application centre.
Translations legalised by a Portuguese lawyer.
How To Get a Seasonal Work Visa in Portugal: Step-by-Step Process
To get a seasonal work visa in Portugal from Nepal, you have to follow these steps:
Step 1: If you need help with the application process, we can help. At Total Law, we have experts who have handled the visa application process of other Nepali citizens. We can handle yours as well. Due to our experience in Portugal's immigration and employment laws, you stand a higher chance of getting a visa approval if we apply on your behalf.
Step 2: You cannot apply for a seasonal work visa if you do not have an eligible job offer. So, you have to search for and get an offer before you get to the next step.
There is also an opportunity for you to travel to Portugal in search of a job. If you want to know more about the opportunity, see Job Seeker Visa.
Step 3: Once you have gotten a job offer from an employer, the next step is for the employer to appeal to the Labour authorities for permission to sponsor you to Portugal so you can work for them. To get approval on their application, your employer must convince the Ministry of Labour that they could not find anyone in the EU willing or qualified for the job they want you to do.
Step 4: If your employer gets a green light from the Portuguese labour authorities, they can then issue you a work contract that you will use for your visa application. For the Portugal agriculture visa, apply online. You do this by downloading and completing the visa application form.
After completing the form, schedule a meeting with the Embassy where you'll submit your documents.
Step 5: After scheduling with the Embassy when to submit your documents, you can then make visa fee payments. There are many ways to pay for your application fees. You can use a cheque, bank transfer or a money order in favour of the Portuguese Embassy. You can also pay the visa fees when you get to the Embassy to submit your application. However, ensure that you attach the visa fee receipt with your documents.
Step 6: To submit your documents, you must visit any Portuguese Embassy or visa application centre near you. The Embassy and visa application centres do not accept impromptu submissions. You have to book your arrival in advance.
The officials at the Embassy will review the documents you are about to submit. If they are satisfied with your supporting documents, they will take your biometrics.
You can submit all your supporting documents at the Portuguese Embassy in India at No.4, Panchsheel Marg, Chanakyapuri, New Delhi, India.
Alternatively, you can use the VFS Global application centre at Chaaya Centre, Amrit Marg, Kathmandu 44600, Nepal.
Step 7: When the Embassy approves your visa application, you will get an email in that regard. The email will also tell you when and where to collect your visa. After you collect your visa, you can then go to Portugal.
Step 8: The visa you got when you applied for a seasonal work visa from Nepal is a residency visa. The residency visa permits you to enter Portugal and stay for 4 months. But you need a residence permit to be a legal resident of Portugal.
You must schedule an interview with the SEF as soon as possible to get this permit. Note that when you go for your interview with the SEF, you must present the documents you showed the Embassy or visa application centre when you were in Nepal.
Upon getting your residence permit, you can now get a tax number and open a bank account in Portugal.
What Are The Rights and Protections for Seasonal Workers in Portugal?
As a seasonal worker in Portugal, you have the full backing of laws promulgated to protect you while you are in Portugal. This is to prevent abuse in the workplace.
Your prospective employer and Portuguese colleagues must adhere to these rules.
Here are your rights as a seasonal worker:
Conducive Working Environment
One of the things your employer must provide for you is a conducive working environment. If you feel unsafe in such an environment, you can find another employment elsewhere.
Your employer must provide equipment and gear to ensure you do not undergo bodily harm while in their service.
Furthermore, your employer is expected to treat you fairly and not abuse or maltreat you. Racial abuse, discrimination and exploitation must not happen. You have the right to report to the SEF and Labour authorities if the employer puts you in harm's way.
Right to Multiple Employers
Unlike the work visa that ties you to a specific employer, the seasonal work visa does not. You have the freedom to work for as many employers as you wish. However, your jobs must be seasonal and temporary.
Right to Fair and Equal Pay
Your employer must pay you at the country's going rate or minimum wage. You will be treated equally with other employees. The employer must fully compensate for any extra hours you put in.
Work Contract
Before you sign the work contract, ensure you understand the terms written down and your obligations and wage amount. Do not agree to anything bogus or unclear to you.
There must be no hidden clauses or agendas within the contract.
You have every right to take time to review the work contract and be sure the terms are what you can do.
Accommodation
Some employers offer accommodation with the hope that they'd deduct the amount for the accommodation from the salary. This is often seen when the employee finds it hard to secure accommodation or when the employers need them to stay close to the business. Whatever the case, your employer should not take over 20% of your salary as deductions for your accommodation.
Right to Travel
With the seasonal work visa, you can move around Portugal as much as you wish.
However, you must let the local authorities know you are around.
You may not be able to leave the country before your visa expires. Doing so will affect the duration or validity of your visa.
Extending Your Stay in Portugal On a Portugal Seasonal Work Visa
Extending your stay in Portugal with a seasonal work visa is possible. However, the time spent on the visa and extension will not exceed 9 months. At the end of 9 months, you'll have to return to Nepal.
How Can Total Law Help?
Visa applications can sometimes be tedious. There are many requirements, documents to submit and online forms to fill and failure to do any of these leads to an application rejection. This is demoralising, especially considering the money and time invested.
At Total Law, it is our job and delight to do that tedious application for you. You can hand over your application to us, and rest assured that you are in the best hands. Our team is experienced and can make an error-free application, increasing the likelihood of a visa approval.
For more details about our services, call us at +44 (0)333 305 9375 or message us online.
Advice Package
Comprehensive immigration advice tailored to your circumstances and goals.
Application Package
Designed to make your visa application as smooth and stress-free as possible.

Fast Track Package
Premium application service that ensures your visa application is submitted to meet your deadline.
Appeal Package
Ensure you have the greatest chance of a successful appeal. We will represent you in any case.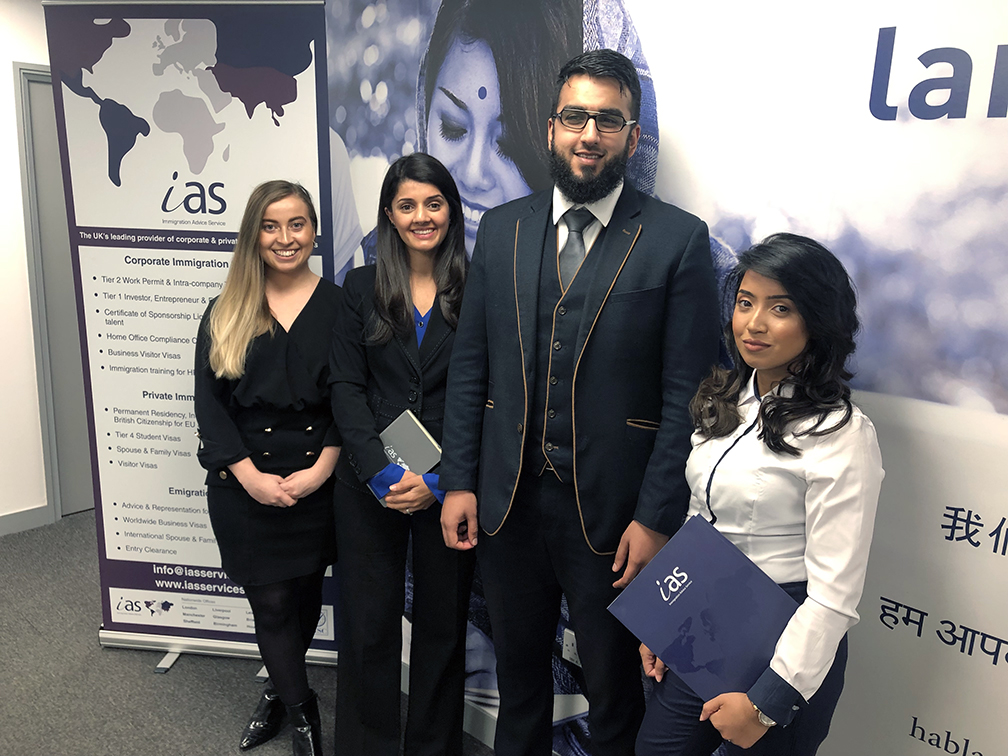 The Advice Package
During this untimed Advice Session with our professional immigration lawyers in London, you will receive our comprehensive advice, completely tailored to your needs and your situation.
Request the Advice Package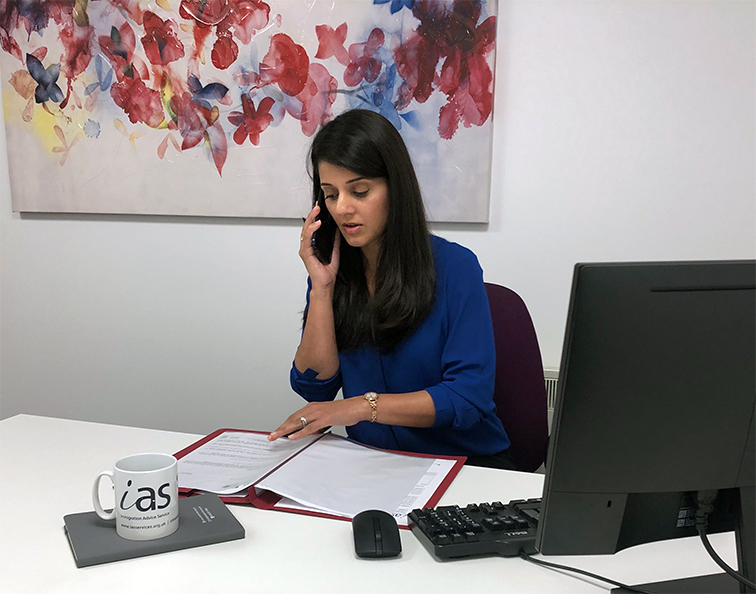 The Application Package
With our Application Package, your dedicated immigration lawyer will advise you on your application process and eligibility. Your caseworker will then complete and submit your forms to the Home Office on your behalf.
Request the Application Package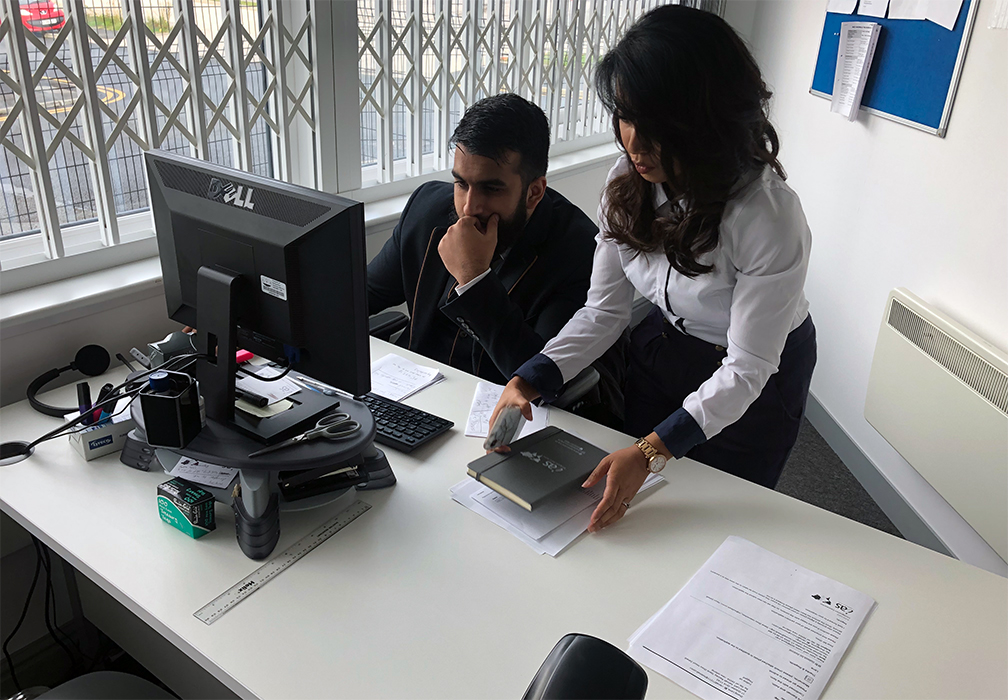 The Fast Track Package
Our Fast-Track Application Package is a premium service for those who need to submit their application in time with their deadlines. Your case will become a top priority for our lawyers and you will benefit from our highest-quality services.
Request the Fast Track Package
The Appeal Package
By choosing our Appeal Package, you can rely on our lawyers' legal knowledge and experience to ensure you have the highest chance of a successful appeal. We will also fully represent you in any hearings/tribunals.
Request the Appeal Package
Related pages for your continued reading.
Frequently Asked Questions
It can take the Labour authorities 2 months to approve the request of your employer. Then, it can take the Embassy 3 months to approve the visa application.
You cannot bring your family on a seasonal work visa in Portugal. This is because the visa does not support family reunifications.
You must be 18 to apply for a seasonal work visa in Portugal.
The number of hours you'll work depends on you and your employer. However, the maximum time you can work on a seasonal work visa is 60 hours a week. This should not be exceeded, even when the work is regarded as overtime.