Portugal Visit Visa From Nepal
Nepali nationals will need a short stay visa, also called the Schengen Visa, to visit Portugal and remain in the country for up to 90 days, for purposes such as tourism, study, visiting family or friends, medical treatment etc.
For more details about the Schengen visa for Portugal, whether you are eligible, how you can apply, and to receive bespoke advice from a team of immigration experts, reach out to our legal team today on +44 (0)333 305 9375.
Overview of Portugal Visit Visa
A Schengen Visa for Portugal allows a visa-required foreign national to enter the country and remain there for up to 90 days, in a six-month period.
EEA (the EU countries, Iceland, Liechtenstein and Norway) and Swiss nationals do not need a visa to visit Portugal. Foreign nationals from visa-free countries for Portugal can also travel to the country without a Schengen Visa for short stay purposes.
However, since Nepal is a visa-required country for Portugal, a Nepali national travelling to the country for short stay purposes will have to apply for a Schengen Visa.
A Schengen Visa is granted for the purposes of tourism, visiting family or friends, business, medical treatment, seasonal work, transit etc.
Foreign nationals from certain countries may also need an Airport Transit Visa in Portugal, which is a type of short stay visa that allows them to transit within the international area of Portuguese airports, from one flight to another, without entering the country.
"I'm very happy with the standard of training received on the OISC Level 1 course, i passed my exam. Thank you!"
"My application was approved and a huge weight has been lifted from our shoulders this year "
"We used this service for the spouse visa extension application to assure that all the information was valid and correct."
Am I Eligible for a Portugal Visit Visa?
Eligibility and documentation requirements for a Schengen Visa for Portugal vary depending on your purpose of travel to the country.
Typically, as a Nepali national you are eligible to apply for a Schengen Visa for Portugal if you are travelling for any of the following purposes:
Tourism: You would like to travel to Portugal as a tourist and stay in the country for less than three months
Study: You want to undertake a short study course in Portugal, the duration of which is less than three months
Seasonal work: You will take up paid subordinate seasonal work in Portugal for less than three months, in previously approved fields of work
Unpaid internship: You want to undertake an unpaid internship in Portugal for less than 90 days, as required to fulfil the conditions of your current course of study or employment in your home country
Volunteering: You want to volunteer for an officially recognised organisation in Portugal, where the duration of such volunteer programme is less than 90 days
Business: You want to visit Portugal to conduct or participate in business meetings or negotiations, sign a business contract, meet a supplier etc.
Medical: You want to avail medical treatment in Portugal, as advised by certified healthcare professionals in your home country
Transit: You want to visit any of the surrounding EU Member States, for which you have to transit through Portugal
However, please note that in all of the above cases, having a valid short stay visa does not guarantee entry into Portugal. You have to present your Schengen Visa and other relevant documents to the Portuguese immigration authorities at your port of entry. If the immigration officers are satisfied with your documents, they will allow you to enter the country.
Airport Transit Visa in Portugal
Nepali nationals do not require an Airport Transit Visa in Portugal.
However, foreign citizens of certain nationalities will require an Airport Transit Visa to transit within the international area of Portuguese airports, from one flight to another, without entering Portugal.
Portugal has three international airports: Lisbon, Faro and Porto. Citizens of Afghanistan, Bangladesh, Democratic Republic of Congo, Eritrea, Ethiopia, Ghana, Iran, Iraq, Nigeria, Pakistan, Somalia and Sri Lanka will require Airport Transit Visas to transit through any of these airports.
Exemptions for this type of visa include:
Holders of valid uniform visas, long stay national visas, or residency permits in Portugal
Third-country nationals holding relevant visas or valid residence permits issued by a EU Member State which has not adopted this regulation, or which has not yet applied the Schengen acquis provisions in full
Third-country nationals holding relevant visas or valid residence permits issued by Andorra, Canada, Japan, San Marino or the US, guaranteeing their unconditional readmission
Third-country nationals holding relevant visas or valid residence permits for the overseas countries and territories of the Kingdom of the Netherlands (i.e. Aruba, Curaçao, Sint Maarten, Bonaire, Sint Eustatius and Saba)
Family members of EU citizens under the freedom of movement rights
Diplomatic passport holders
Flight crew members of a contracting party to the Chicago Convention on International Civil Aviation
Required Documents for Schengen Visa in Portugal
Similar to eligibility, the supporting documentation requirements will also vary depending on the purpose of your travel to Portugal. We have provided here a list of relevant documents, which you may need to submit along with your Schengen Visa application.
However, please always keep in mind that the below list is not exhaustive in nature. The Portuguese embassy or consulate where you are going to apply for your Schengen Visa may ask you for additional documents based on your circumstances.
Completed and signed application form
Passport or additional travel documents, valid for the duration of the travel
Passport photos
Photocopy of the biometric page of passport
Copy of all previous visas, including rejected visas (if any)
Valid travel insurance, to cover necessary medical expenses and any emergencies
Certificate of residency status if you are applying from a different country rather than your home country
Complete travel itinerary
Proof of intended means of transport including return ticket
Visa fee payment receipt
Proof of accommodation:

Reservations in hotels, guest houses, rental holiday homes etc.
If the applicant will stay with family or friends, proof of sponsorship and/or proof of accommodation from the host(s)
If the applicant is travelling to several EU Member States, proof of accommodation in each of them

Proof of financial means:

Bank statement(s) for the last three months, duly stamped and signed by the bank
Income tax returns
Pay slips for the last three months, employment contract, and employers' statement on approval for holidays, if the applicant is employed
Registration certificate of the company or similar proofs such as business licence, if the applicant is a company owner or self-employed
Proof of sponsorship and/or private accommodation, if the applicant is sponsored
Pension statements for the last three months and/or proof of regular income generated by ownership of property or business, if the applicant is retired

Copy of identification document(s) (with signature and photo) of the parent(s)/guardians when the applicant is a minor
For minors travelling with only one parent, certified written consent from the other parent or guardian, except in cases of a parent having sole custody or guardianship of the minor, in which case a court order or other proof of sole custody or guardianship must be provided
For minors travelling without both parents, certified written consent from both parents or guardians having custody or guardianship of the minor
If the applicant is a student, certificates from their current educational institutions
For business trips:

Invitation letter from the concerned Portuguese company/organisation and a cover letter from the applicant's employer in their home country, confirming the applicant's identity, purpose of their journey, period of stay, and place of accommodation while in Portugal

If travelling for the purposes of study, research, or any other types of unpaid internship:

Certificate of admission or registration at the concerned educational institution/company in Portugal

For tourists:

Certificate from the concerned travel agency confirming the booking of an organised trip or any other documents confirming their travel itinerary

Visiting family/friends:

An invitation letter from the concerned family member/friend stating their address and contact details in Portugal and the applicant's intended period of stay
Proof of legal residence for the family member or friend in Portugal

Visiting to attend cultural, sports or religious events in Portugal:

Invitation, entry tickets or programmes

For film crews shooting in Portugal:

A letter from the film company stating the title, synopsis and shooting locations of the film
Full list of names of travelling crew members along with their roles
A letter from the concerned agency in Portugal confirming arrangements for film permits
Certificate of registration for the film company in their home country

For a member of official delegation:

Copy of the official invitation
Note verbale (i.e. a diplomatic communication) issued by the concerned sending authority(ies) confirming the applicant's identity, the purpose of their journey, and the period and place(s) of their intended stay

For medical purposes:

Certificate from applicant's doctor or hospital in their home country confirming their need for specific medical treatment in Portugal
Official documents from the concerned Portuguese medical care facility confirming the specific treatment to be performed along with proofs of prepayment for the said treatment
For seafarers:

Employment contract/appointment letter (showing duration of employment)
Seaman's book
Invitation from the shipping company/ maritime agency in Portugal, where the seafarer will join the boat, signed and stamped by the company/agency
The invitation letter must mention the full name of the seafarer, their place and date of birth, passport number, seafarer's book number, date of issue, period of validity of passport and the seafarer's book, the seafarer's position on the vessel, name and flag of the boat, port and date of boarding and disembarking, their proposed itinerary in Portugal, and name and address of the agency in their home country that will be responsible for submitting the visa application
Declaration by the Portuguese shipping company/maritime agency indicating that it will bear all responsibility for the seafarer upon their arrival in Portugal and will ensure that they board the ship
Flight reservation (where applicable)

For airport transit:

Visa or other entry permit for the country of final destination

Proofs of onward journey to the final destination after the intended airport transit
All the above supporting documents must either be in English or in Portuguese. If not, you will have to get them translated by a certified translator and then notarised.
In addition, since Nepal is not a member of the Hague Apostille Convention, your public documents will only be recognised for visa purposes after Portuguese consular legalisation, a process by which the signature and the seal of foreign documents are authenticated.
Application Process for a Portugal Visit Visa
After having checked and confirmed your eligibility for a short stay visa in Portugal according to your specific purpose of visit, as well as arranging for relevant supporting documents, start your visa application process with filling up the application form. You can download the application form for a Portugal Schengen Visa on the Portuguese Ministry of Foreign Affairs website.
The next step would be to schedule an appointment at the Portuguese embassy/consulate in your country of residence, or at a visa application centre (VAC) to which Portugal has outsourced visa submission, or at the embassy or consulate of another Schengen country to which Portugal has outsourced visa submission, whichever is applicable in your case.
The Portuguese Honorary Consulate in Kathmandu is located at the following address:
Laxmi Bank building, Hattisar
Kamalpokhari
P.O. Box 6156
Kathmandu
Nepal
Nepali nationals can contact them to inquire about the availability of a Schengen Visa from this office. The Consular Section of the Embassy of Portugal in New Delhi also provides visa assistance to Nepali nationals. You may get in touch with them as well via phone or email as available on their website.
On the date of your visa appointment, you will need to attend the concerned embassy, consulate, or VAC along with your documents and pay the visa application fee. You may have to attend a visa interview as well.
Typically, the Schengen Visa processing takes a couple of weeks, but it may take longer depending on your circumstances. The concerned Portuguese embassy, consulate or VAC will get in touch with you to inform you of the decision.
Please note that you will be eligible to apply for a Schengen Visa at a Portuguese embassy, consulate or VAC, only if:
You will not be visiting any other Schengen country
Although you will be visiting other Schengen countries, you are going to spend more days in Portugal than the other Schengen countries
You are going to enter the Schengen Area through Portugal, although you will be staying for the same number of days in the other Schengen countries you are visiting
You must also be a citizen or legal resident of the country from where you are applying for a Portugal Schengen Visa. You cannot apply for a short stay Portuguese visa from a country where you may be currently travelling on a visa.
Processing Time
It takes around 15 days to process a Schengen Visa application. However, to avoid any unnecessary delay in processing, please ensure that you have filled up the application form completely and correctly as well as submitted all relevant supporting documents.
Fees
For adults and children over 12 years of age, the Portugal Schengen Visa fee is €80. The same is €40 for children aged six to 12 years.
No visa fee is required for children under 6 years of age, or if you are travelling with or visiting a close family member in Portugal who is an EEA national, or you are on an educational trip (covers both teachers and students) to Portugal, or you are a researcher travelling for scientific research purposes.
However, you may have to bear additional costs if your supporting documents are not in Portuguese or English, since you will have to arrange for their certified translated copies.
Moreover, since Nepal is not a member of the Hague Apostille Convention, you will need to bear additional costs to get your documents legalised.
Schengen Visa Validity and Extension in Portugal
A Portugal Schengen Visa is valid for a maximum of 90 days, in a six-month period. However, the Portuguese visa authorities may issue a visa for less than 90 days, i.e. for only the duration of your intended activity in the country.
For example, a tourist visa may be issued only for the duration of your trip, based on your itinerary and return ticket. Likewise, a short stay medical visa may only be granted for the duration of your recommended stay in a Portuguese medical facility.
You may be granted a single-entry or multiple-entry visa to Portugal. For single-entry visas, once you leave Portugal, you will not be able to reenter the country even if your visa is still valid.
A Schengen Visa extension is granted only in extreme scenarios. For example, if you have fallen ill and are unable to travel when you are originally supposed to leave the country, or if there are political reasons (e.g. a conflict or war) preventing you from returning to your home country or country of residence.
You will need to get in touch with the Portuguese Immigration Services (SEF) to extend your Schengen Visa in such circumstances.
What If My Application Has Been Rejected?
If your Schengen Visa application for Portugal has been rejected, you may either appeal the decision or make a new visa application.
It is advisable to analyse the reasons behind your visa refusal, as mentioned in your visa refusal notice, before appealing the visa decision. For example, if your visa has been rejected due to lack of sufficient evidence proving your intended travel purpose, you may want to arrange for such relevant documents before appealing the visa refusal decision.
An alternate pathway is to make a fresh visa application. You may also explore other visa options before starting a new application.
How Can Total Law Help?
Obtaining a Schengen Visa in Portugal seems to be a straightforward process. However, you must thoroughly check the eligibility criteria as well as the list of supporting documents required before going through the application process.
Total Law can help. Our team of expert immigration advisers come with the required knowledge to assist you, regardless of the complexity of your case.
If you are seeking overall advice with your Portugal visit visa application or you would like an immigration lawyer to complete your application on your behalf, we are here for you. Our legal team also offers a document and application checking service, in case you just need a final check to confirm that your documents and application adhere to SEF regulations.
To know more about the immigration services we provide and how we can help you, please call us today on +44 (0)333 305 9375.
Advice Package
Comprehensive immigration advice tailored to your circumstances and goals.
Application Package
Designed to make your visa application as smooth and stress-free as possible.

Fast Track Package
Premium application service that ensures your visa application is submitted to meet your deadline.
Appeal Package
Ensure you have the greatest chance of a successful appeal. We will represent you in any case.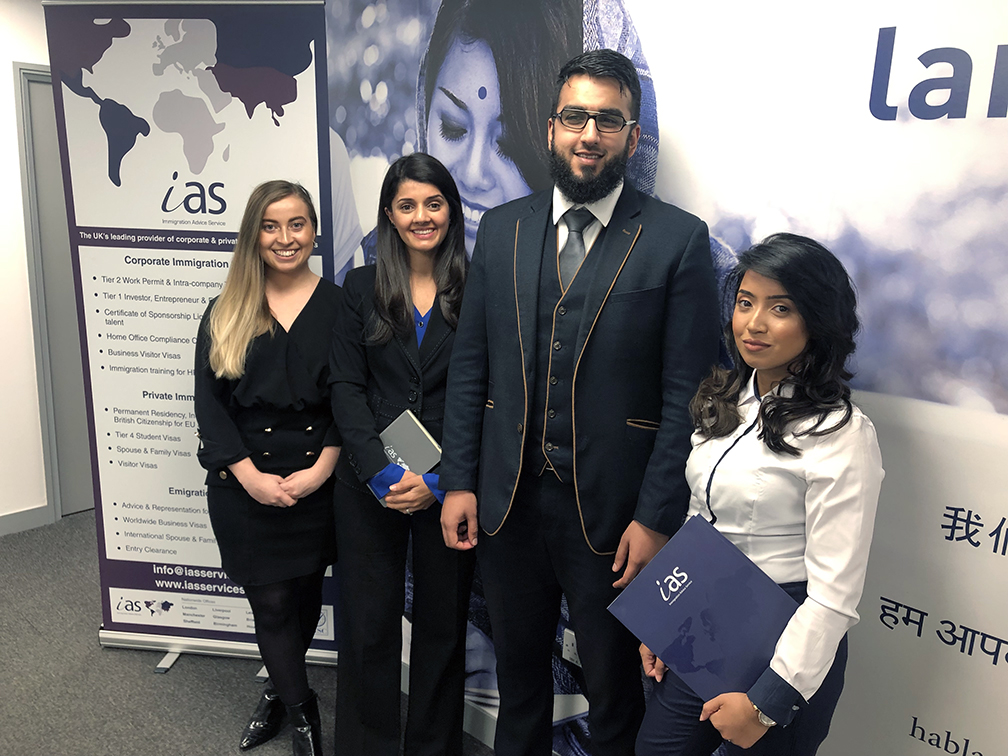 The Advice Package
During this untimed Advice Session with our professional immigration lawyers in London, you will receive our comprehensive advice, completely tailored to your needs and your situation.
Request the Advice Package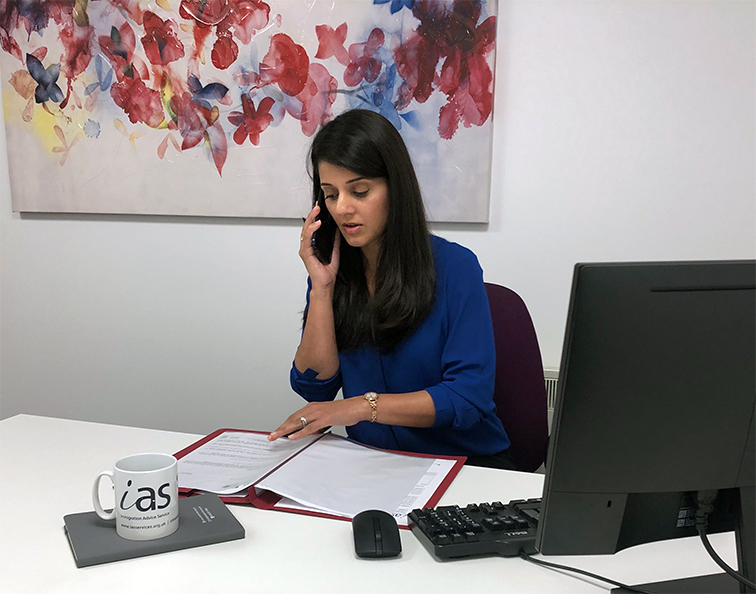 The Application Package
With our Application Package, your dedicated immigration lawyer will advise you on your application process and eligibility. Your caseworker will then complete and submit your forms to the Home Office on your behalf.
Request the Application Package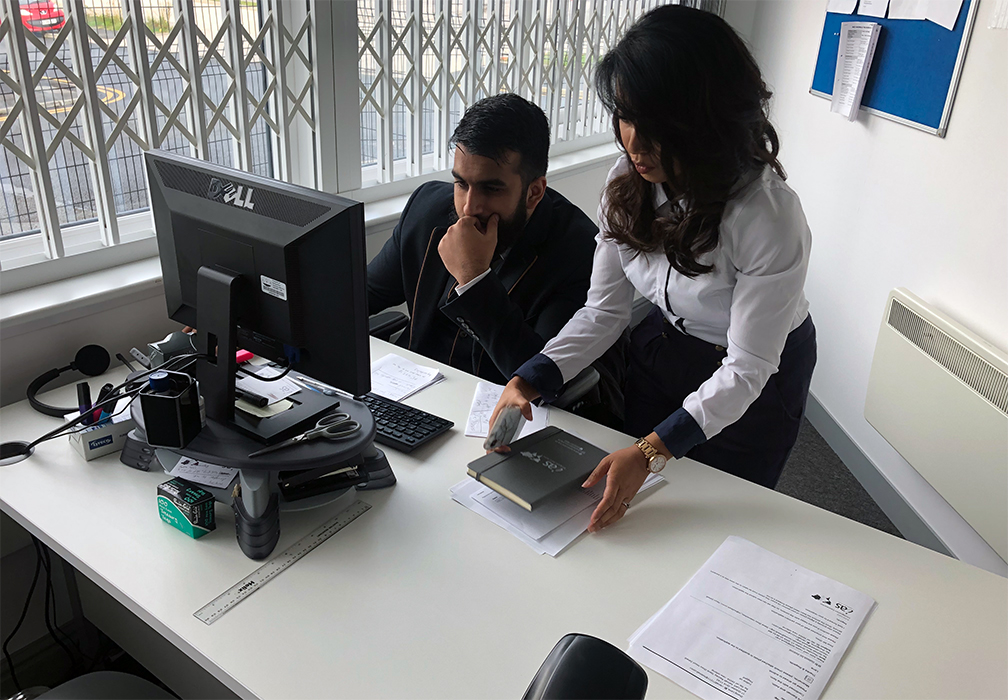 The Fast Track Package
Our Fast-Track Application Package is a premium service for those who need to submit their application in time with their deadlines. Your case will become a top priority for our lawyers and you will benefit from our highest-quality services.
Request the Fast Track Package
The Appeal Package
By choosing our Appeal Package, you can rely on our lawyers' legal knowledge and experience to ensure you have the highest chance of a successful appeal. We will also fully represent you in any hearings/tribunals.
Request the Appeal Package
Related pages for your continued reading.
Frequently Asked Questions
No. A Schengen Visa cannot be switched to any other visas in Portugal. You will have to make a new application for a different type of visa in Portugal from your home country or country of residence.
Paid work in Portugal for up to 90 days is allowed only on a seasonal work visa, in previously approved fields of work. However, you cannot work in Portugal if you are visiting on a Schengen Visa for other purposes, such as tourism, medical treatment, visiting friends/family etc.