Portugal Golden Visa From Nepal
Nepalese citizens can invest in Portugal and obtain the Portugal Golden visa. This visa is a popular residency by investment programme.
In order to get more information about Golden visa Portugal, its requirements and other services we offer, reach out to one of our friendly immigration advisers at Total Law. Call us on +44 (0)333 305 9375 or contact us online.
Portugal Golden Visa Residence Programme For Citizens Of Nepal
Portugal Golden visa is a residence route designed for Nepalese citizens who want to invest in Portugal. These investments could be made through the creation of employment opportunities by setting up businesses in Portugal.
Portugal Golden visa is also called Residence Permit Programme. When it has been proven that you invested in Portugal for 5 years, you will be granted residency in return provided you have met all the requirements.
To qualify for Portuguese citizenship through the Golden visa programme route, you must have held the Golden visa for at least 5 years. And when you get citizenship, you will enjoy the rights that Portuguese have including the right to vote during elections.
This visa can allow your family members who meet the eligibility criteria to come and stay with you in Portugal. Additionally, you and your family members will not only have the right to live, study or work in Portugal, you will also be allowed to enter any country in the Schengen region and the EU as you will obtain an EU passport.
"I'm very happy with the standard of training received on the OISC Level 1 course, i passed my exam. Thank you!"
"My application was approved and a huge weight has been lifted from our shoulders this year "
"We used this service for the spouse visa extension application to assure that all the information was valid and correct."
Eligibility Criteria for Portugal Golden Visa Programme
You must meet the Portugal Golden visa requirements to qualify for this visa. They include:
Be 18 years or above.
Have no criminal record.
Invest in Portugal.
Maintain the investment for 5 years.
Own the money for the investment.
Benefits of Obtaining a Portugal Golden Visa
Nepalese citizens and their family members will enjoy some benefits when they obtain a Portugal Golden visa. They include:
Low Cost of Living
Portugal has a high quality of life having one of the most affordable costs of living in Western Europe as well as affordable food, healthcare, education, social activities, etc
Portugal is the favourite destination for expats as statistics show that there has been a steady increase of immigrants into the country recently.
Visa-Free Travel in the EU
The Portuguese Golden visa grants you the freedom to enter all member countries of the European Union and the Schengen region without restrictions. There are still many other countries excluded from the EU or Schengen region that may grant you visa-free entry provided you have a Portugal Golden visa or residency permit.
When you have stayed for 35 days within 5 years (7 days yearly) in Portugal, met all requirements and have gotten your Portuguese passport, you will have the freedom to visit more than 180 countries of the world visa-free.
Work and Study in Portugal
This visa grants you the right to live, work and study in Portugal. Living permanently in Portugal with your Golden visa entails that you must obtain medical insurance.
Also, you will have the right to access Portuguese public services such as healthcare and education. Education in Portugal follows the Portuguese curriculum. However, you may enrol on one of the private British and American international schools in Portugal if you want to study in the country.
A Portuguese work permit allows its holders to work, start and do their businesses anywhere in Portugal. Free movement of labour, goods and services are other benefits businesses enjoy in the EU.
Business Opportunities
Portugal has one of the most stable business environments in Europe. Additionally, you will have access to free flow of labour force and capital across the Schengen region. You can open a new business or buy an existing one in Portugal if you do not want to start from scratch.
Access to Healthcare
Another benefit Nepalese citizens who have a Portugal Golden visa and residence permit can enjoy is the healthcare system which is also known as the Serviço Nacional de Saúde (SNS).
You can only access it if you have stayed for more than 183 days yearly in Portugal. Additionally, the family members of the Golden visa holders also qualify to access this healthcare system.
You will not be eligible to access Portugal's free healthcare system if you have not lived in the country more than half a year because you will be considered as a temporary resident. In this case, you and your family members will have to subscribe to private health insurance in Portugal until you become eligible for public free healthcare.
Tax Benefits
You may only become a tax resident of Portugal if you stay in Portugal for about 183 days. However, Portugal has a way to welcome foreign nationals into Portugal without placing any tax burden on them.
The Portugal Golden visa programme offers foreign investors Non-Habitual Residency (NHR) status which lasts for a period of 10 years. During this period, with your NHR status, you will not be taxed on the income you earn outside Portugal.
You may only be taxed 20% of the income you earn within Portugal, unlike the income tax rate which is up to 48% given to Portuguese residents without NHR.
Citizenship and Passport Route
If you spend 5 years in Portugal with the Golden visa, you will qualify to obtain a Portuguese passport and citizenship. This passport and citizenship will allow you to enjoy all benefits available to Portuguese nationals which include, the right to vote during elections, free healthcare, etc.
Additionally, becoming a Portuguese citizen will also make it easier for your family members to get citizenship or permanent residency in Portugal.
Low Crime Rate
Portugal is well known for having little criminal cases and this is one of the reasons the country continues to attract tourists worldwide. Although Portugal has one of the most relaxed gun ownership laws in Europe, there are typically low gun cases in the country. Portuguese cities such as, Lisbon, Porto, Madeira and more are known for having low crime rates yearly.
Warm Weather
Portugal is one of the countries with the mildest weather in Europe as it has about 300 days of sunshine yearly. The weather in the southern part of Portugal is warm while the northern part of the country is cold.
Portugal has so many beaches and pleasant environments that have gotten the attention of tourists all over the world. You may not have any problem in moving to Portugal from Nepal because of the weather, as you may choose to live in the southern part that is warm.
Expat community
Recently, Portugal has become a sought-after destination for expats who have chosen to reside permanently in the country.
As a result, you may find a few Nepalese citizens who speak Nepali in Portugal. Algarve, Porto and Lisbon are some of the most common large expat communities.
There are so many retirees who have chosen to enjoy their last years in pleasant and sunny environment. Other expats in Portugal are families who come to Portugual to seek a better future and quality of life for their children.
Portugal Golden Visa Investment Options
There are types of investment options available for you to make to qualify for the Portugal Golden visa. Here are the investment options:
Company
To get the Golden visa, you may invest to establish a business in Portugal which will create at least 10 new full-time jobs. Besides that, you may create a business that has at least 8 new full-time jobs in a less populated area in Portugal. In these two scenarios, you must be the owner of such a business.
Another option could be to invest at least €500,000 in an already established business in Portugal which must create at least 5 new full-time jobs for a minimum of 3 years.
Donation
You can also invest in Portugal through donations. You could donate to public or private research organisations that deal in science and technology.
The amount of money you may invest depends on the location of the research organisation. If they are located in rural areas you will donate €400,000 but if they are located in urban areas you will donate €500,000.
You could also donate to the national or cultural heritage of Portugal that needs to recover or to be maintained. For donations towards artistic production, you may donate €200,000 if the project is taking place in a rural area. Or you will donate €250,000 if the project is going on in urban areas.
You may be required to invest at least €500,000 in development and research activity or invest €250,000 in preserving Portugal's natural heritage.
Fund Subscription
The Portuguese Securities Market Commission (CMVM) regulates this investment option and it often includes start-up tech companies or venture capital investment.
Here, you must invest 60% of your money in a business within Portugal with at least €500,000. This investment must be made in a business that has nothing to do with real estate and must last for at least 5 years.
Portuguese government has scrapped the real estate option due to housing crisis, but Total law lawyers can advise on what golden visa options are suitable for you.
If you need more information regarding the Golden visa routes that are still available for foreign nationals, get in touch with one of our immigration advisers at Total Law. Call us on +44 (0)333 305 9375 or contact us online.
The Required Documents for Portugal Golden Visa Application
To apply for the Portuguese Golden visa, Nepalese nationals are required to meet certain requirements, they include:
Minimum Residence Requirement
Unlike other permanent residence routes, the Portugal Golden visa just needs you to have a little presence in Portugal to qualify for your residency status. You are just required to spend 7 days yearly for 5 years in Portugal.
For the first 2 years, you are required to spend 14 days (7 days yearly) in Portugal. And for the renewal of your residence permit for a second 2 year residence you will have to spend another 14 days in Portugal.
Invest and Maintain It for Five Years
Foreign nationals must present proof that they have invested the minimum amount of money required. As long as you and your dependents have a residency status from your Golden visa, you are required to maintain that investment for 5 years.
However, when you get your permanent resident status in Portugal, you may liquidate any investment you made in the country if you wish to do so.
Appropriate Documentation
In order to apply for the Portugal Golden visa programme, you need to assemble all the required documents. They include:
Get a copy of your government-issued travel document or your passport.
Evidence of the investment you made in Portugal. You must provide evidence of fund subscription (from the manager) if you invested in an investment fund. But if it's in real estate, you must provide a deed or deposit payment along with a promissory sale agreement.
Acknowledgement of the transfer of funds from a Portuguese financial institution.
Evidence of healthcare insurance in Portugal. But if outside the country, you must get it from an international insurance company
Criminal record certificate from Nepal if you're there currently. The criminal record certificate must be given to you within the 3 months of submitting your form.
Provide a document authorising SEF to go through your criminal record.
A sworn affidavit that you will invest and maintain your investment in Portugal for the required 5 years period.
Documents showing that you have no issues with the Customs Authority, Social Security system or the Portuguese Tax. You must get this document within 45 days of submitting your form.
Proof of your ARI application payment. It is advised to have this document about 3 months after your application submission.
Translating Documents
If all or any of your documents are not in Portuguese, they must be translated into it. These documents also need to be certified by a notary.
Legalising Documents
By default, your documents are not sent by a Portuguese body, therefore, your documents need to be legalised.
NIF Number and Bank Account
Nepalese citizens are required to obtain a NIF number which is Portugal's tax identification number. With this NIF, you will be able to open a bank account in Portugal.
Opening a bank account in Portugal is essential because you have to make an investment from it. Moreover, having a bank account as an investor in Portugal is mandatory.
The process involved in getting a NIF number and opening a bank account is hassle-free as you can do both within 24 hours.
How to Get a NIF Number
To get a NIF, you will have to visit the Portuguese Finanças office and give them proof of your proof of address and government-issued ID. When you do so, you will get your NIF number within 1 hour.
How to Open a Portuguese Bank Account
Opening a Portuguese bank account is also as stress-free as getting a NIF number. The process of getting a bank account in Portugal is unlike what is obtainable in other countries.
You must provide the following to open a Portuguese bank account:
NIF number.
Passport or travel document issued by your government.
Proof of your income.
Portuguese Phone number.
Proof of address from Nepal.
Once you have gathered these documents, proceed to any Portuguese bank of your choice to open a bank account. Some Portuguese banks may require you to deposit about €250 into the new bank account.
It is advised that you speak with your lawyer because law firms already have arrangements with banks to make the bank account opening very much comfortable and stress-free for you.
But if you do not want to get the NIF number or open the bank account in person, you can grant power of attorney to your representative or lawyer to do that for you without you being in Portugal.
Contact one of our immigration lawyers at Total Law for assistance in getting the NIF number and bank account in Portugal on your behalf. Call us on +44 (0)333 305 9375 or contact us online.
Bringing Family Members On a Portugal Golden Visa
You may bring your family members (dependents) through the Portugal Golden visa to come and stay with you in the country. However, these family members need to be eligible. They include:
Your spouse or partner.
Your children above 18 years who depend on you financially. They must be unmarried and enrolled in full-time education.
Your underage children (below 18 years).
Your siblings or that of your spouse/partner under 18 years old. You or your partner must possess legal custody of your siblings for them to qualify.
Your dependent parents or that of your spouse/partner who are above 55 years old. You must provide a document to prove that they depend on you, except they are above 65 years old.
A Portuguese residence permit card will be issued to any dependent you added to your Golden visa application. The residence permit card will allow them to enjoy similar privileges and rights just as you will in Portugal.
Portugal Golden Visa Costs
Nepalese citizens need to make financial commitments throughout the process of getting their Portugal Golden visa and bringing their family members to come and stay with them in the country.
Apart from investing between €280,000 to €500,000 in Portugal, you must know that there are other costs involved in getting the Golden visa.
Here are the costs that are associated with obtaining a Portugal Golden visa:
At the beginning of your application you will pay about €533 for your processing fee and pay €83 for each of your family members (dependents). You will pay these fees once at your initial application and on each renewal.
At your initial application, you will make a one-time payment of €5,325 for yourself and for each of your dependents. You will pay €2,663 for each of the renewals (yours and your dependents').
Note that you will pay taxes if you invest in real estate but the tax will depend on the kind of investment you made. Additionally, you will be required to pay legal fees, just like the tax, the amount of legal fee you will pay depends on the law firm or the legal representative you chose.
Therefore, we recommend that you get in touch with one of our friendly immigration lawyers who are well-versed with years of experience in all matters related to Portugal Golden visa.
We will advise you on the latest modifications of the Golden visa programme and the best investment option that suits your specific needs. Reach out to us on +44 (0)333 305 9375 or contact us online.
How to Apply for a Portugal Golden Visa From Nepal
In order to apply for the Portugal Golden visa, you need to follow a simple step-by-step guide:
Step 1. Select Your Investment Type
First, analyse the investment opportunity you want to venture into. You may want to get in touch with Total Law for assistance at this early stage of your investment option decision-making.
We will help you analyse the investment options that will suit you best considering your current situation or financial capability.
Step 2. Assemble All Necessary Documents
All the required documents must be made available for verification purposes. You must be ready to bring all supporting documents including that of your dependents (if any).
Your documents must all be in Portuguese or English, adequately notarised and certified. You must translate any document that is not in the above-mentioned languages as you risk a refusal if you fail to do so.
Step 3. Obtain NIF number and Bank Account
You can get your NIF number in a few hours and even have your Portuguese bank account on the same day. You may even delegate this stage to your lawyer to do that for you without your presence in Portugal.
Step 4. Finish the Investment
Go ahead and invest once you have decided on the investment option that best suits you, and have also gotten your NIF and bank account.
Step 5. File Your Pre-Application
Submit your pre-application online at the SEF website once you get the documents for your investment. Your lawyer may do this for you if you wish. Thereafter, you will receive your appointment date in 2 months.
Step 6. Attend the SEF Appointment
For your biometric appointment, you will be given a set of dates to choose from. You and your dependents must come to the SEF office for your fingerprints and photographs to be taken and also make your application official.
Step 7. Collect Your Golden Visa and Renew When Due
After 4 months of attending your biometrics appointment, you should receive your Golden visa residence card. You must renew your Golden visa residence card when it expires after an initial 1 year validity (and typically 2 years validity after renewal).
Step 8. Become a Portuguese Citizen
After two times of your Golden visa renewal, you may become eligible to apply for Portuguese permanent residency or citizenship. Portuguese citizenship application typically takes about 6 months to 1 year. You will not be required to maintain your investment if you're issued permanent residence or citizenship.
The Validity Period of Portugal Golden Visa
The initial validity for a Portugal Golden visa is 1 year, thereafter, your renewals will be valid for up to 2 years. Upon your second renewal, you would have a total of 5 years which will make you eligible for citizenship or permanent residence in Portugal.
Applying for Permanent Residency or Citizenship After The Golden Visa Is Granted
After your 5 years investment in Portugal, you should become eligible to apply for Portuguese permanent residency or citizenship. At this stage, you must prove that you passed an A2 level (conversational) Portuguese language test. You must also prove that you have ties to Portugal but you will not be required to show proof of residency.
Taxes in Portugal for Golden Visa Investors
The Portuguese Non-Habitual Residence programme for foreign nationals from Nepal and all over the world has encouraged many investors to consider relocating to Portugal.
Pay little attention to the name Non-Habitual Residence programme as it does not imply that Nepalese citizens who have lived in Portugal for 183 days are not considered tax residents.
This programme grants Nepalese citizens 10-year tax-free treatment unlike other Portuguese that have been tax residents in the past 5 years. Upon your tax resident registration, you must apply for the NHR status. Due to you being a Nepalese citizen, you may be exempted from sourced income, salary, real estate gains, and capital gains on properties.
If you earn from one of the approved professions, NHR status will give you a 20% flat tax rate on most of your Portuguese-sourced income.
How Can Total Law Help
Portugal is one of the Golden visa countries that offer Nepalese citizens routes to become permanent residents or citizens of their countries. Obtaining the Golden visa involves so many rigorous processes that you may not want to go through alone.
You must assemble all required documents and that of your dependents. Note that you are expected to make a flawless application within a deadline. Besides that, you must ensure that you make your payments appropriately as refunds are not made even if you made a wrong payment.
This is why it will be beneficial to you to seek expert guidance from Total Law. We have helped so many Nepalese citizens to relocate to various countries with specific visa types that meet their individual needs.
We are here to help you throughout your immigration process. We can help you prepare for interviews and give you tips that have worked for years under our watch. All you just need to do is to call us on +44 (0)333 305 9375 or contact us online.
Advice Package
Comprehensive immigration advice tailored to your circumstances and goals.
Application Package
Designed to make your visa application as smooth and stress-free as possible.

Fast Track Package
Premium application service that ensures your visa application is submitted to meet your deadline.
Appeal Package
Ensure you have the greatest chance of a successful appeal. We will represent you in any case.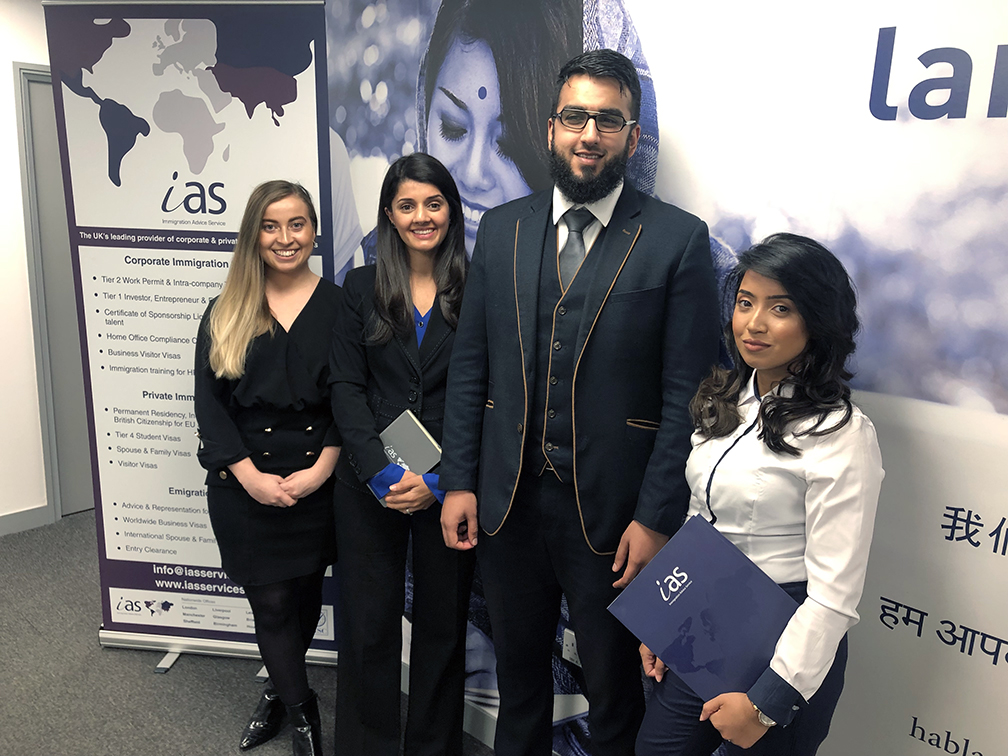 The Advice Package
During this untimed Advice Session with our professional immigration lawyers in London, you will receive our comprehensive advice, completely tailored to your needs and your situation.
Request the Advice Package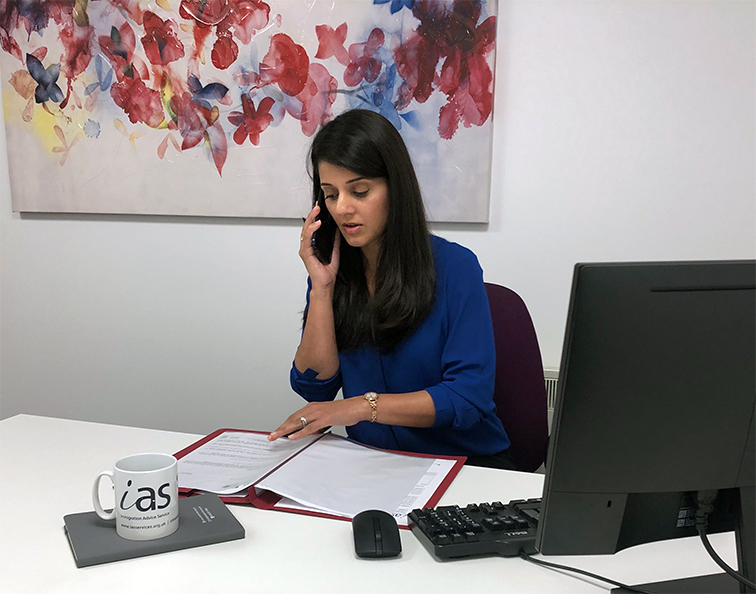 The Application Package
With our Application Package, your dedicated immigration lawyer will advise you on your application process and eligibility. Your caseworker will then complete and submit your forms to the Home Office on your behalf.
Request the Application Package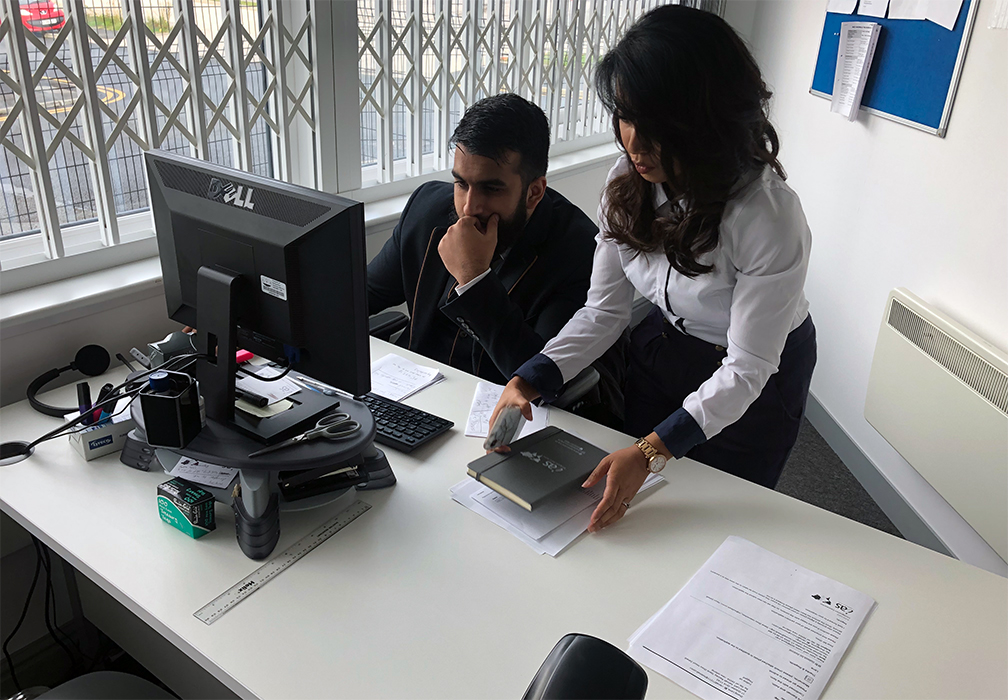 The Fast Track Package
Our Fast-Track Application Package is a premium service for those who need to submit their application in time with their deadlines. Your case will become a top priority for our lawyers and you will benefit from our highest-quality services.
Request the Fast Track Package
The Appeal Package
By choosing our Appeal Package, you can rely on our lawyers' legal knowledge and experience to ensure you have the highest chance of a successful appeal. We will also fully represent you in any hearings/tribunals.
Request the Appeal Package
Related pages for your continued reading.
Frequently Asked Questions
No, you will not get Portugal citizenship just by investment. Instead, you can make an investment in Portugal through Portugal Golden visa which gives you a residence permit in the country.
So, when you renew this residence permit for about 2 times making up 5 years (of which you must spend 7 days yearly) in Portugal. You will now be eligible to apply for Portugal citizenship.
One of the greatest disadvantages of Portugal's Golden visa is the overwhelming rise in house prices. This inflation in house prices has made the Portuguese local residents struggle to find adequate homes in big cities like Porto and Lisbon.
This is one of the reasons the Portuguese government is about to scrape that route to permanent residence in Portugal.
Another disadvantage is that there is a rising fear of money laundering through the capital transfer of Golden visa and more.
No, the Portugal Golden visa program is not about to be shut down. An appeal has just been made for it to be modified and scrape some routes to permanent residence or citizenship in Portugal.
Yes, it is better to get a Portugal Golden visa than a Spain Golden visa. Portugal Golden visa offers the fastest route to gain European Union citizenship. Additionally, it will only take you 5 years in Portugal with just 7 days of presence in Portugal yearly to qualify for Portuguese citizenship or permanent residence status. Whereas you must stay up to 10 years in Spain to qualify for Spanish citizenship.
Yes, it is a good idea to get Portugal Golden visa. The Portuguese NHR programme for foreign investors is a great advantage.
Nepalese citizens are granted tax exemptions for up to 10 years and this implies they will have more money to cater for their needs and that of their dependents whether they are together in Portugal or in Nepal.