Portugal D7 Visa From Nepal
Nepalese citizens who earn passive income can qualify to obtain the Portugal D7 visa. You will be issued a residency card that is valid for 2 years, once your visa application is approved.
Contact us at Total Law today for expert guidance in applying for a Portugal D7 visa from Nepal or if you have any other concerns about the eligibility criteria and the supporting documents. Call us today on +44 (0)333 305 9375 or message us online.
What Is the Portugal D7 Visa?
The Portugal D7 visa is the type of visa designed for Nepalese passive income earners. This visa is also called the Passive Income visa, and Retirement visa.
Your income must be earned from a company in another country other than Portugal. When you obtain the Non-Habitual Resident (NHR) status upon your entry into the country, you will only be taxed 10% on the income earned from outside Portugal.
The Portuguese government created this visa to encourage financially independent non-EU citizens to enter Portugal and help bolster the nation's economy. This visa offers its holder a route to Portuguese permanent residency or citizenship.
Before you qualify for a D7 visa, you must first show that you earn at least €760 per month. You must also meet other D7 Portugal visa eligibility criteria to stand a chance of having a successful application.
"I'm very happy with the standard of training received on the OISC Level 1 course, i passed my exam. Thank you!"
"My application was approved and a huge weight has been lifted from our shoulders this year "
"We used this service for the spouse visa extension application to assure that all the information was valid and correct."
Benefits of the D7 Visa in Portugal For Citizens Of Nepal
Nepalese nationals who hold a Portugal D7 visa have several incentives to gain. They include:
Portugal Citizenship
Nepalese citizens who have the Portugal D7 visa have the opportunity to become Portuguese citizens. When you obtain a Portuguese residence permit, and have stayed in Portugal for up to 5 years you may qualify for Portugal citizenship, provided you have met all requirements.
Family Reunification
After obtaining your Portugal visa, your Nepalese family members can join you in Portugal. For this to happen, you must request for family reunification at the SEF in Portugal.
To bring any of your family members to come and join you in Portugal, you must first prove that you are related to them. When your family members join you in Portugal, they will have the same rights as you do in the country including being entitled to enter any country in the Schengen zone.
Affordable Life
As a Nepalese citizen in Portugal on a D7 visa, you will spend a smaller amount of money in the country than you are likely to spend in other EU nations due to the country's comparatively cheap cost of living.
In most of Portugal's major cities, living costs are lower than in similar cities in other EU nations. However, Portugal's rural districts offer a more economical lifestyle. However, your cost of living in Portugal is mostly determined by where you live and how you spend your money.
Portugal's low transport costs make getting around the nation simple. Additionally, pensioners, independent income earners, and business owners continue to be drawn to Portugal because of the country's affordable way of life. With a Portugal D7 visa, you can live in great luxury while only spending a small amount of money. For example, you can go out for coffee, dinner, or grocery shopping for a fair price.
Who Can Apply for the D7 Visa: Eligibility Criteria
As a Nepalese citizen, you must be eligible to apply for a Portugal D7 visa before your application will be considered. The eligibility criteria include:
You are a non-EU national.
You must be 18 years old or above.
You must earn at least €760 monthly.
You have no criminal record.
You have accommodation in Portugal.
You have a Portuguese NIF number.
You have a Portuguese bank account.
Eligible Dependents for the D7 Visa For Citizens Of Nepal
After you have obtained a D7 visa, you will be permitted to bring your family to Portugal. At the SEF in Portugal, you must apply for a family reunion. You will need to submit legal proof of your relationship with any family members you would like to join you in Portugal.
If your dependents wish to travel with you to Portugal on a D7 visa, they must fulfil the requirements listed below. They should:
Have no job and must be unmarried (for 18 to 21 years old) dependents.
Have a clean criminal record.
Be lawfully married or in civil partnership with you (if you are married).
Be minor siblings of yours.
Be dependent on you because they are your parents or your partner's/spouse's parents.
Be dependent on the financial support you provide as the main applicant.
You are not allowed to add other relatives of yours to your application. Therefore, they must submit their D7 visa application individually. If your long-term spouse or partner has a passive income spouse, it is best to apply for two separate D7 visa applications
This will minimise the processing time needed to approve your application at the embassy. Unlike having an additional person as your dependent in the application.
Bear in mind that when your dependents enter Portugal, they will have similar rights as you, a resident of Portugal. Also, their time in Portugal will be consistent with yours in terms of duration. In other words, if your stay expires, so will theirs.
The Submission Requirements for the D7 Visa From Nepal
Nepalese nationals applying for the Portuguese D7 visa must meet the following eligibility criteria:
Bring your 2 valid passport-size photographs that meet the requirements of Portugal visa photos.
Present your Nepalese international passport that has an additional 6 months' validity after the expiration of your visa.
Bring your cover letter. It must explain the motive behind your intended trip to Portugal. It must also explain to the Portuguese authorities your plans for taking care of yourself in Portugal and the places you intend to visit in the Schengen zone during your time in Portugal.
Provide your bank statement showing you have a minimum of €36,480 in your bank account.
Show that you have about €30,000 in health insurance to pay for any unplanned medical expenses while you are in Portugal.
Get your NIF registration certificate.
Show evidence of your refund voucher or tax payment.
Prove that you are related to your family member if you want to bring a family member to Portugal.
Show that you have accommodation in Portugal. You are required to provide a hotel reservation, a rental contract, or a letter of invitation from a friend or family member asking you to come and stay with them in Portugal.
Provide your evidence of no criminal record. It is also known as the Police Clearance Certificate of No Criminal Convictions Certificate in Nepal, which proves that you have no criminal charges against you. It is issued by Police Headquarters, (CID) Criminal Investigation Department, Kathmandu, Nepal.
Keep in mind that all the mentioned documents must be translated from Nepali into Portuguese or English for them to be accepted. You must ensure that an authorised translator translates them and also ensure that your documents are notarised.
Note that during your Portugal D7 visa application, you may be required to provide additional documents depending on your unique situation. This is why it could become tricky for you if you have not applied for a Portugal visa by yourself in the past.
Our immigration lawyers at Total Law are always ready to assist you in gathering essential documents for your visa application depending on your situation. We are experienced and already know our way around Portugal's immigration laws. Call us today on +44 (0)333 305 9375 or message us online for a quick response.
Passive Income Requirements for the D7 Visa
To be considered for the Portugal D7 visa, you must prove that you are capable of fending for yourself and your family members (if any) when you enter Portugal. This is one of the most important requirements you must meet to obtain your D7 visa.
As a Nepalese citizen seeking a D7 visa, you must prove to the Portuguese authorities that you have earned about €3,040 for the past 4 months when you are applying for a temporary stay visa, which is four times the Portuguese monthly minimum wage of €760.
You must prove this by providing your bank statements showing how much income or savings you have. The exact amount of funds you have is largely determined by the category of passive income you are applying for, as the income requirement is checked per year.
Nepalese D7 visa applicants can meet the passive income requirements in the following ways:
You can show your bank statements of your savings and payslips for the past 3 months as a freelancer.
You can present a certificate proving your business is registered in Nepal and your bank statement as a self-employed applicant.
Nepalese citizens seeking a Passive Income visa can combine any of the following to meet the passive income requirements:
Royalties.
Income from real estate.
Pension.
Income from investments
Income from selling intellectual property
Transferable equity.
Accrued and payable interest from savings, or fixed deposits.
Profits from companies you are not working for.
The Application for the D7 visa: Step-By-Step Process
Nepalese citizens who want to enter Portugal on a D7 visa must apply by following this step-by-step guide:
Fill Your D7 Visa Form
All Nepalese applicants applying for the D7 visa must visit the official website of the Portuguese Ministry of Foreign Affairs, to access and complete the visa application form. The form is specifically designed for all National visa applications including the D7 visa. Ensure your details, such as phone number, email address, or mailing address are filled out error-free.
Fix an Appointment
Once your application is complete, you must schedule an appointment and prepare for an interview. For your Portugal D7 visa, you must make an appointment at the closest Portuguese embassy in New Delhi, India as there are no Portuguese diplomatic representations in Nepal at the moment.
You will need to bring your biometric data, such as your fingerprints and photos, to the appointment. You must bring all of the necessary supporting documentation to the interview so that the immigration authorities can review it.
Make sure all of your documentation is there; a missing vital document can slow down the application process or, in the worst-case scenario, result in the rejection of your visa application. Ensure you answer questions honestly during the interview.
Also, make sure the information in your responses matches what is in the documents you provided. This is due to the possibility of an unsuccessful assessment if the immigration officer determines that your responses or submitted documents include inaccuracies.
Pay Your Visa Fee
Nepalese applicants must pay for their Portugal D7 visa application. Ensure that you make this payment through the preferred payment method of the Portuguese embassy in Delhi. Some of the payment methods include credit cards, debit cards, or money orders.
Enter Portugal
A meeting between you and the SEF will be scheduled in Portugal once your D7 visa application is granted by the Portuguese embassy in Delhi. As soon as you arrive in Portugal, proceed to the SEF office and file for a residence permit by bringing all essential documents and paying a processing fee of €320.
Bring Your Residency Card
After applying for the residence permit, it will take the SEF about 2 to 12 weeks to process your application. You should get your residence permit by mail as soon as the SEF is done processing it.
Renewal and Minimum Stay Requirements for the Portugal D7 Visa
To keep track of how long passive income earners are permitted to stay abroad, the Portuguese government has established a minimum stay requirement. Your residence permit may be revoked if you fail to meet the minimum stay criteria without providing valid justifications for your absence from Portugal.
To maintain your temporary residence permit, you must not be outside Portugal for a continuous 6 months or non-continuous 8 months throughout the validity of your residency in Portugal. Additionally, if you want to keep your permanent residence permit, you must not be outside Portugal for consecutive 24 months or non-consecutive 30 months in 3 years.
This rule may be altered in specific instances where particular restrictions are in effect. The aforementioned times of absence might be extended in some cases for reasons including professional obligations and cases of force majeure.
Permanent Residency & Citizenship Under The Portugal D7 Visa
Overview
The Portugal D7 visa is one of the National visas that offer a route to permanent residency or citizenship in Portugal. Therefore, Nepalese nationals who qualify for the Portugal D7 visa can obtain it and enter the country. They can also remain indefinitely in Portugal by becoming permanent residents or citizens of the country.
Here is how Nepalese citizens can become permanent residents or citizens of Portugal:
Obtain a D7 Visa Portugal
Before you are allowed to enter Portugal, you must be a Portugal residency visa holder. You must obtain a Portugal D7 visa as an independent income earner because you want to enter Portugal and work for your overseas employer.
With this visa, you will be permitted to enter Portugal. It typically has a 4-month validity period and it takes the embassy about 2 to 3 months to process your Portugal D7 visa.
Obtain a Residence Permit
When the embassy is through with processing your D7 visa, you must collect it and travel to Portugal. After entering Portugal, you must proceed to the SEF office where you will have your D7 visa switched to a residence permit.
You must present all required documents, especially those you presented during your appointment in Delhi. You will be given a social security number at a registration office. Note that you are required to visit the SEF within the validity of your D7 visa which is 4 months, otherwise, your visa will expire and you will be required to leave Portugal immediately.
If your application is successful, the SEF will issue you a temporary residence permit that will be valid for 2 years. When the 2-year validity elapses, you will be able to renew it for an additional 3 years.
When you have lived in Portugal for a total of 5 years, you may qualify to obtain Portuguese permanent residency or citizenship, provided you have met other requirements under the Portuguese nationality law.
How Can Total Law Help
Nepalese citizens who want to enjoy their stay and remain indefinitely in the renowned beautiful cities of Portugal can obtain the D7 visa. Retirees can also get this visa to enjoy their golden years in Portugal.
The Portugal D7 visa application process will be stress-free for you if you consult an immigration adviser at Total Law. The reason is that there are several documents you must gather for your application. And there are set deadlines for every stage of your application process that must be considered.
Our immigration advisers at Total Law are experienced in the Portugal visa application process, we will help you gather your documents, assemble them, and assist you in making a compelling application. The D7 visa rejection rate has been low because our immigration advisers support applicants with their applications.
We already know how to navigate the D7 visa application process to get a favourable decision. This is what we have done for several Nepalese Portugal visa applicants that have resulted in a positive outcome. Let us help you at this stage to actualise your dream move to Portugal.
If you need further clarifications about the Portugal D7 visa experience, the required documents, the fees involved, or other services we offer, Total Law can help. Call us today on +44 (0)333 305 9375 or contact us online.
Advice Package
Comprehensive immigration advice tailored to your circumstances and goals.
Application Package
Designed to make your visa application as smooth and stress-free as possible.

Fast Track Package
Premium application service that ensures your visa application is submitted to meet your deadline.
Appeal Package
Ensure you have the greatest chance of a successful appeal. We will represent you in any case.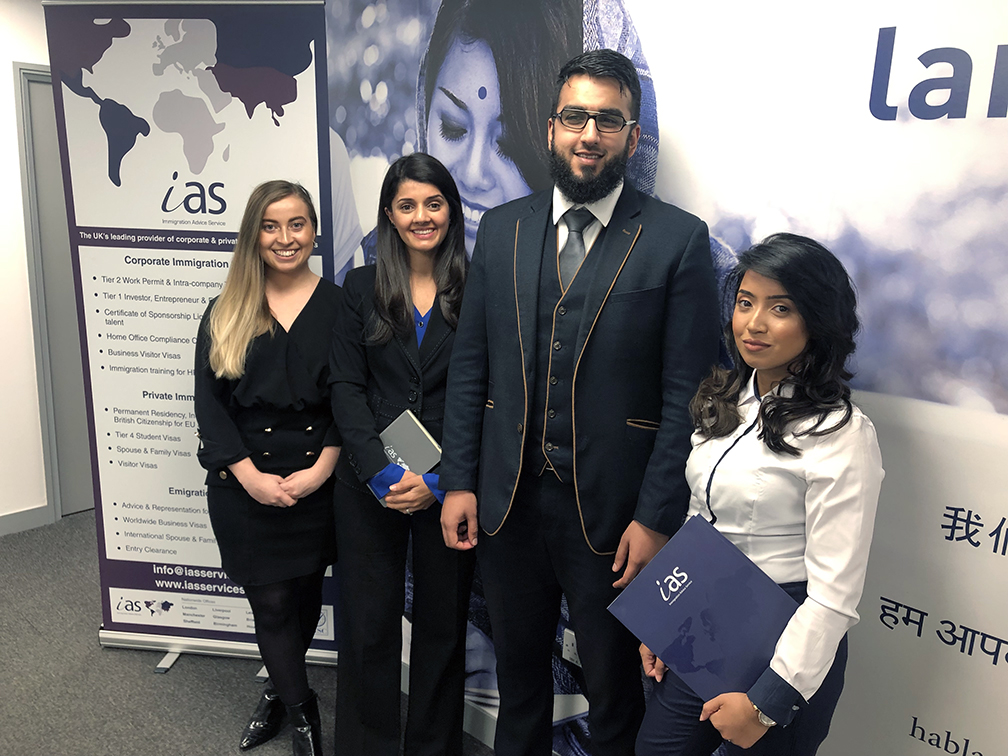 The Advice Package
During this untimed Advice Session with our professional immigration lawyers in London, you will receive our comprehensive advice, completely tailored to your needs and your situation.
Request the Advice Package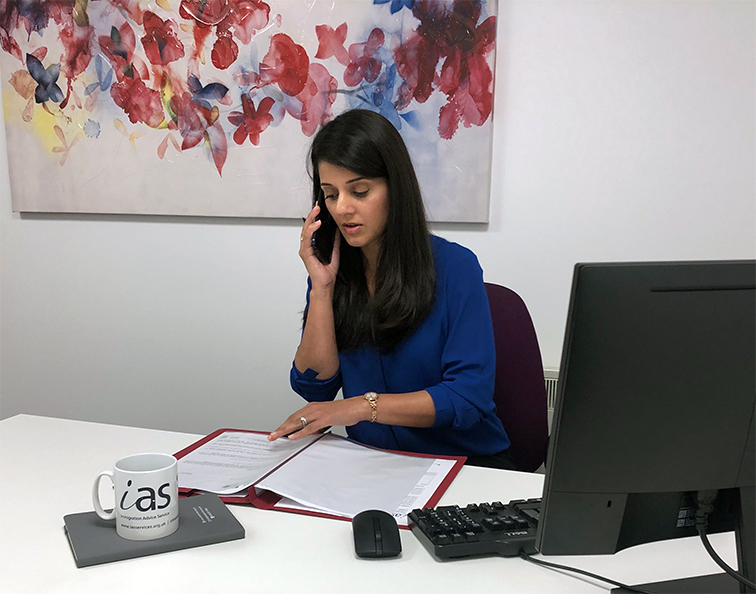 The Application Package
With our Application Package, your dedicated immigration lawyer will advise you on your application process and eligibility. Your caseworker will then complete and submit your forms to the Home Office on your behalf.
Request the Application Package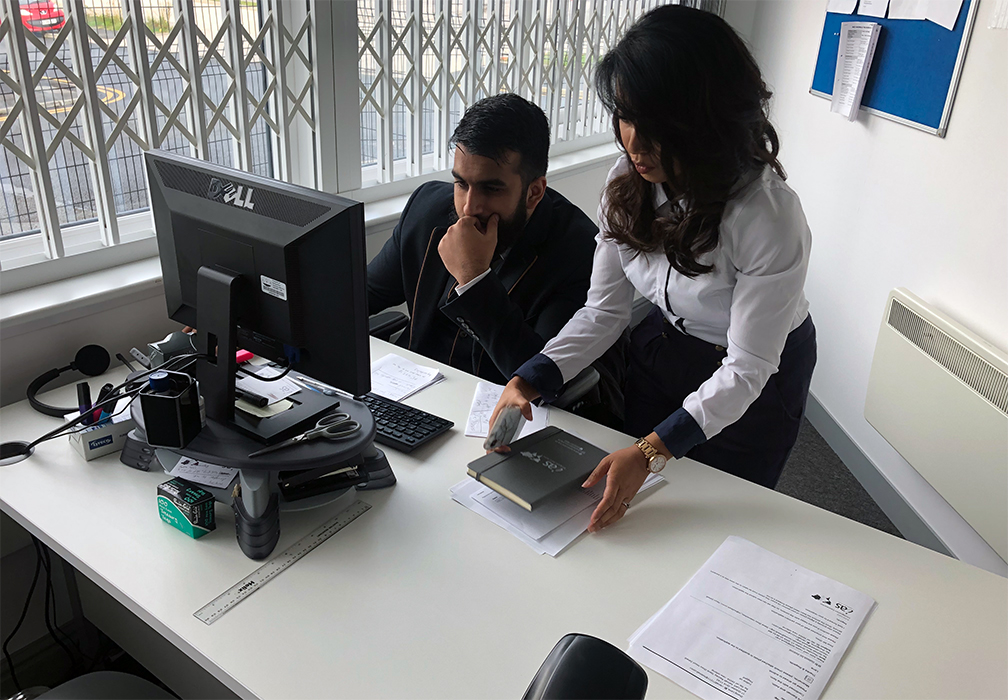 The Fast Track Package
Our Fast-Track Application Package is a premium service for those who need to submit their application in time with their deadlines. Your case will become a top priority for our lawyers and you will benefit from our highest-quality services.
Request the Fast Track Package
The Appeal Package
By choosing our Appeal Package, you can rely on our lawyers' legal knowledge and experience to ensure you have the highest chance of a successful appeal. We will also fully represent you in any hearings/tribunals.
Request the Appeal Package
Related pages for your continued reading.
Frequently Asked Questions
As a retiree, you are required to earn about €760 each month in passive income. Or you must show that you have about €9,120 of 12 months' savings. You must prove that you have accommodation in Portugal and be willing to stay in Portugal for more than 183 consecutive days yearly in the country.
You can stay in Portugal for up to 4 months on a D7 visa. But if you wish to stay longer than that, you must switch your D7 visa to a residence permit.
It typically takes the Portuguese embassy about 2 months to process your D7 visa and issue it to you. Upon your entry into Portugal, it could take the SEF about 4 months to process and issue you a residence permit.