Portugal D1 Visa From Nepal
Nepali citizens with a contract to work for a Portuguese employer for at least 12 months can apply for the Portugal D1 visa. However, they need to meet the eligibility requirements.
Do you have a job offer from a Portuguese employer, or are you wondering what is D1 visa? We can advise you on the next steps to take. Contact Total Law at +44 (0)333 305 9375 or message us online. An immigration advisor will help assess your eligibility, gather your supporting documents and assist you in making a smooth application.
Portugal D1 Visa (Subordinate Worker Visa): An Introduction
The D1 visa is for non-EU nationals with a job offer from a Portuguese employer. The visa is also known as the Subordinate Worker visa because professionals and subordinate workers can apply for the visa.
For you to apply for this visa, the contract offered by the Portuguese employer must last for at least 12 months.
Like other Portugal work visas, the employer has to get authorisation from the IEFP ( Institute of Employment and Vocational Training). For the IEFP to give your employer approval to hire you, they must show they have advertised for that role. They must also prove that no Portuguese or EU national has taken the position.
You must submit your application for the visa to the Portuguese Embassy or Consulate nearest to you. In some cases, you can also apply for the visa if you have been in Portugal on a Schengen or tourist visa.
"I'm very happy with the standard of training received on the OISC Level 1 course, i passed my exam. Thank you!"
"My application was approved and a huge weight has been lifted from our shoulders this year "
"We used this service for the spouse visa extension application to assure that all the information was valid and correct."
The Requirements for The D1 Subordinate Worker Visa
Before applying for the visa, you must submit documents proving you meet some D1 visa Portugal requirements.
Job Contract
When applying for the D1 visa, you must show the Embassy that you have a valid job contract from a Portuguese employer. You and your employer must sign the contract which must specify the kind of work you'll be doing and how much you'll be paid for it. It must also specify how long the employment is going to last.
Endorsement by the IEFP
Your job contract must be endorsed and validated by the IEFP. The IEFP can only endorse the job contract after the employer has proven that no EU national was willing or able to do the job after it was advertised for 30 days.
Letter from the Portuguese Employer
Your employer must issue a letter stating why they are hiring you.
Medical Requirement
One of the most important requirements you must meet when applying for a D1 visa is the medical requirement. You must have medical travel insurance that covers you for the time you'll spend in Portugal.
The medical insurance covers you in case of any medical emergencies. It also covers repatriation costs in case of death. To prove you have medical insurance, you must provide a medical insurance policy certificate valid throughout the EU.
You will also need to provide a medical certificate proving you do not have any communicable illness that could jeopardise the health of the residents in Portugal.
Resume
You must submit your resume, showcasing your qualifications and education relevant to the job you will do in Portugal.
Professional Card
If you are a professional, like a doctor, nurse, accountant or lawyer, you must submit a document that proves your qualifications.
Application Form
The D1 visa Portugal application form can be obtained from the website of the Portuguese Ministry of Foreign Affairs. The form must be completed and signed for it to be valid.
Cover Letter
You'll also need to submit a cover letter that outlines your reason for going to Portugal, how long you'll stay and your accommodation plans.
Proof of Accommodation
You must show proof that you have somewhere to stay. This could be a rental agreement between you and a Portuguese landlord, an invitation letter from someone in Portugal, proof of property purchase, or a hotel or Airbnb booking.
If your employer offers you accommodation, then you automatically meet this requirement.
Criminal Record Certificate
You have to obtain a criminal record certificate from the Police in Nepal. The document must not have been issued earlier than 90 days before your visa application date. You must also get a criminal record certificate from every country you have spent at least 3 months in the past 5 years.
Nepali Passport
Your Nepali passport is proof of your identity and nationality. There must be at least 2 blank pages for the attachment of your visa.
Tax Return
You must also show that you diligently pay your taxes in Nepal. To do this, you have to present your last tax return.
Means of Subsistence
You must show you can take care of yourself for at least a month before your employer pays you a salary.
Passport Photograph
You'll need to submit 2 passport photographs no older than 6 months.
Signed Consent Form
You must sign a consent form authorising the SEF to verify the criminal record certificate you submitted.
Receipt of Visa Fee Payment
You have to prove that you have paid the visa fee. Applications sent in without evidence of paying the visa fee will not be processed.
Marriage and Birth Certificates
If you have a family in Nepal and want them to join you, then you have to submit your marriage certificate and your children's birth certificates.
Every document not in English or Portuguese must be translated and legalised. You can get translation and legalisation services at the Portuguese Embassy or Consulate, where you will submit your application.
The Interview Process For The Portugal D1 Visa
Unlike many Portuguese visas, you must attend an in-person interview when applying for a D1 visa. This interview will be held at the Portuguese Consulate or Embassy you sent your application to.
The reason for this interview is to verify if your travel to Portugal is a genuine one. You will be asked questions about the job you intend to do. You may also need to explain your profession.
The Consulate officer may also want to know if you have ties to Portugal, like relatives or friends staying in the country. You may also need to explain how you intend to care for your family in Nepal while you are in Portugal if you are married.
These are some of the possible questions that the officer could ask you at the interview. Note that the questions you'll be asked are at the officer's discretion and will be peculiar to your circumstance.
Costs Involved In The Process Of Obtaining a Portugal D1 Visa
The cost for applying for a D1 visa is €90. However, this will not be your only fee during the application process.
If you need translation and legalisation services, you will have to pay for those. Again, you will also need to purchase medical insurance if you don't have one. You will also need to rent a house in Portugal to prove you have a place to stay.
Finally, you may need to pay a processing fee for the Nepali Police to issue you a criminal record certificate.
Step By Step Process For Obtaining The Portugal D1 Visa From Nepal
There are 3 stages of the D1 visa application from Nepal. In the first stage, your employer gets authorisation to employ you from the IEFP. In the second stage, you submit your application for the visa. For the final stage, you submit a residence permit application in Portugal.
Here are the steps below:
Step 1- Get Hired
If you scale through the hiring process of an employer in Portugal, you will be required to forward your documents to them. The employer must send an application to the IEFP seeking permission to employ you. Your employer must prove that they found no EU national able or willing to do the job after 30 days.
Step 2 – Gather Your Supporting Documents
If the IEFP approves your employer's application, you must gather your supporting documents. You can use the documents required section as a D1 visa Portugal checklist. If you still have any questions about the documents you need to get, call us at +44 (0)333 305 9375 or message us online.
Step 3 – Download the Application Form
Visit the website of the Portuguese Ministry of Foreign Affairs to apply for a visa. You have to download a national visa application form. The form will be hand-filled and signed. Ensure that the information on the form aligns with your supporting documents. Keep the form safe, as you'll submit it to the Consulate officer.
Step 4 – Pay the Visa Fee
Pay the €90 application fee. You must attach a receipt of this fee payment to your documents. You can pay the fee online or at the Embassy on the day of your interview. If the processing officer does not see the proof of payment, they will not attend to your application.
Step 5 – Schedule an Interview
Nepali citizens must attend an in-person interview at the Embassy or Consulate when applying for the D1 visa. You'll have to schedule an interview because the Embassy does not accept walk-in interviews. It is also at the interview that you'll submit your supporting documents.
To schedule a D1 visa Portugal appointment, visit the website of the Portuguese Ministry of Foreign Affairs.
Step 6 – Attend the Interview
On your appointment date, go with the original and translated copies of your supporting documents. The officer there will interview you to find out if the reason for your travel is genuine. After that, your biometrics will be collected and documents reviewed. You may need to submit additional documents if the officer thinks it would help them make a decision.
Nepali citizens must attend the in-person interview at the Portuguese Embassy in India as this is the closest Portuguese Embassy to Nepal. The Embassy is at No.4 Panchsheel Marg Chanakyapuri, New Delhi, India.
If you cannot visit the Embassy in India, you can use the VFS visa application centre in Nepal.
Step 7 – Pick up Your Visa
Should your visa application be successful, the Embassy or Consulate will send you an email. The email will tell you how to get your passport and visa.
Upon getting the visa, you can then make travel plans to Portugal.
Application Processing Time
Your employer may have to wait for 2 months before the IEFP responds to their application.
It takes 60 to 90 days to decide on your visa application.
You will also have to take cognisance of the time it will take to get an appointment date on the website.
Sometimes, due to the workload of the Embassy or Consulate, it may take a while to get scheduled for an interview. It is always advisable to start your application early enough so you can make a decision and plan for your travel before your employment start date.
The Next Steps Once The Application Is Approved
Upon entering Portugal, you must apply for a residence permit at the SEF. You must do this within 4 months of getting into the country. Failure to do this after 4 months will make you an illegal resident in Portugal. This could lead to you being forced out of the country.
However, if you have scheduled an interview with the SEF, you can still stay in Portugal even if the date given to you exceeds 4 months.
On the date of your interview, you must visit the local SEF office where you are scheduled with all the documents you used in applying for a visa. You will also need to pay an application fee of €83. If your application is successful, you'll pay €72 for the permit to be issued.
After your interview with the SEF, you may need to wait up to 14 days to get your residence permit.
You can apply for a social security number and tax ID with your residence permit. You can then go to the bank and open a Portuguese bank account.
D1 Visa To Residency: What Are The Rules And Steps?
One of the advantages of the D1 visa is that it is a route towards permanent residency. You can get permanent residency after working for 5 years in Portugal. If you become a permanent resident, you are no longer constrained by the rules of the D1 visa.
You can work or live anywhere in Portugal. You no longer need an employer to sponsor your work visa applications. Lastly, you can leave and re-enter Portugal anytime you want to.
To apply for permanent residency, you must apply online with the SEF. The SEF will inform you of the documents to submit when applying.
You can also apply for Portuguese citizenship. If your application is approved, you can get a Portuguese passport. With the passport, you can live anywhere in the EU, visit over 180 countries visa-free and have every right as other Portuguese citizens.
You must send your application to the Ministry of Justice to obtain Portuguese citizenship. After paying the application fee, you can send in your application by post to the Ministry:
By post to Conservatória dos Registos Centrais, Rua Rodrigo da Fonseca, 202, 1099-033 Lisbon.
Online using the help of an attorney in Portugal.
In person at the Embassy, nationality desk, citizen's shop or registry offices in Portugal.
How Can Total Law Help?
Getting a D1 visa involves a rigorous process involving gathering and submitting numerous documents. The process can be overwhelming for employees and employers who may want to hire foreign talents without proper guidance; this guidance is what we can provide if you choose to employ our services.
At Total Law, we have a team of immigration lawyers well-versed in Portuguese immigration and employment laws. They are available to answer your questions, guide you through the process, and even make the application for you. Our team has assisted many Nepali citizens in getting a Portuguese visa, and we can help you, too.
If you want more details about what we do or are looking for an alternative visa that suits your circumstance, call us at +44 (0)333 305 9375 or message us online.
Advice Package
Comprehensive immigration advice tailored to your circumstances and goals.
Application Package
Designed to make your visa application as smooth and stress-free as possible.

Fast Track Package
Premium application service that ensures your visa application is submitted to meet your deadline.
Appeal Package
Ensure you have the greatest chance of a successful appeal. We will represent you in any case.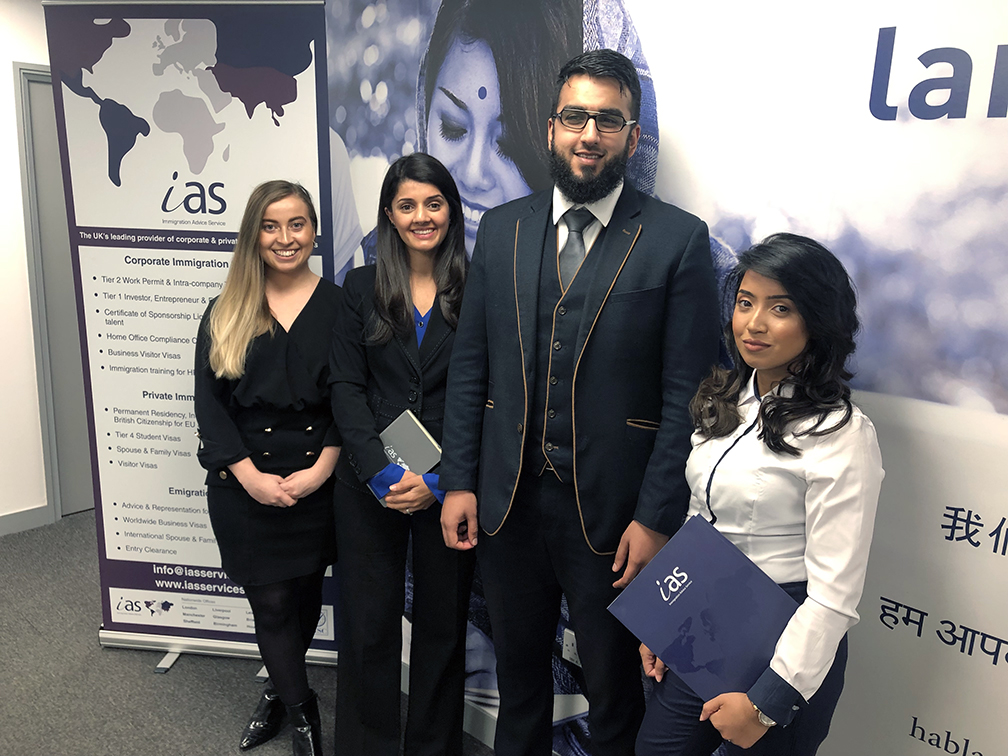 The Advice Package
During this untimed Advice Session with our professional immigration lawyers in London, you will receive our comprehensive advice, completely tailored to your needs and your situation.
Request the Advice Package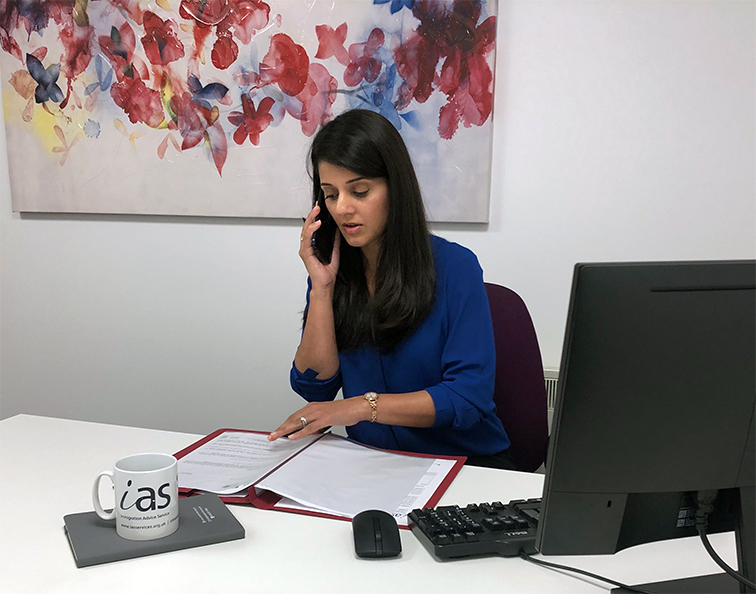 The Application Package
With our Application Package, your dedicated immigration lawyer will advise you on your application process and eligibility. Your caseworker will then complete and submit your forms to the Home Office on your behalf.
Request the Application Package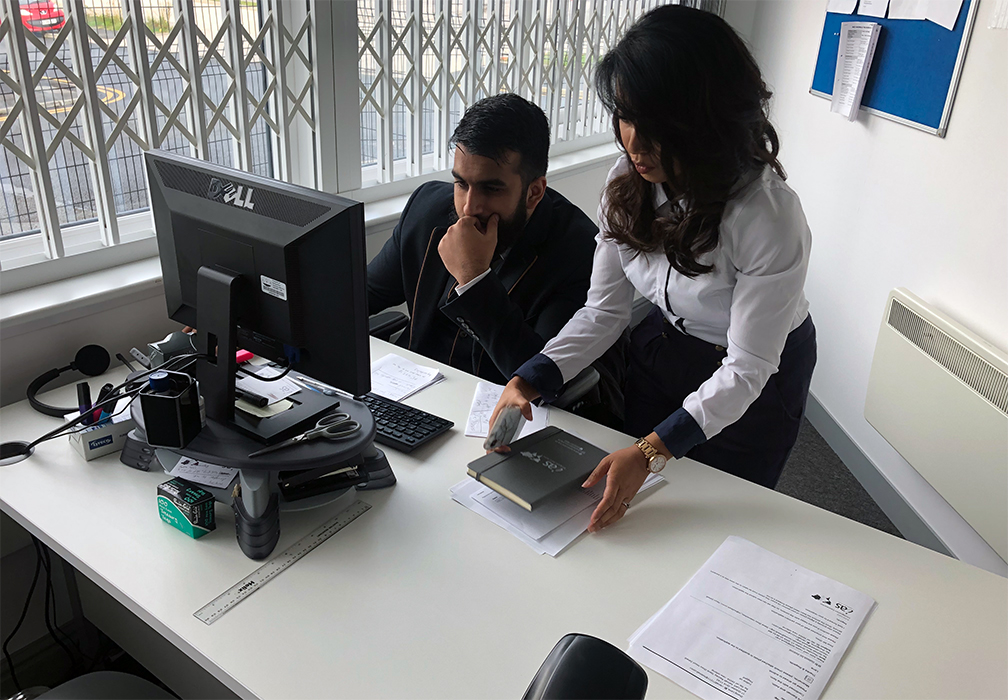 The Fast Track Package
Our Fast-Track Application Package is a premium service for those who need to submit their application in time with their deadlines. Your case will become a top priority for our lawyers and you will benefit from our highest-quality services.
Request the Fast Track Package
The Appeal Package
By choosing our Appeal Package, you can rely on our lawyers' legal knowledge and experience to ensure you have the highest chance of a successful appeal. We will also fully represent you in any hearings/tribunals.
Request the Appeal Package
Related pages for your continued reading.
Frequently Asked Questions
The significant difference between the D1 and D3 visas in Portugal is that the D1 visa requires you to have a job offer in Portugal that lasts at least 1 year. In contrast, the D3 does not necessarily require you to have a job offer. Again, there is no benchmark on the validity.
The D1 visa is also available for subordinates and professionals alike. On the other hand, the D3 visa is only for highly specialised professionals with technical skills.
You can extend a Portuguese D1 visa if the employer wants you. After spending 5 years on the D1 visa, you can get permanent residency or citizenship, eliminating the need to apply for any visa in Portugal.
You cannot bring your family on a D1 visa. However, if you want your family to join you, there is a way around it. First, you have to enter Portugal alone and get a residence permit. After that, your family members can apply for a family reunification visa, enabling them to join you. Their visa will be valid as long as yours is.
You cannot search for a job on a D1 visa. To apply for the visa, you must already have a job contract from a Portuguese employer. If you want to go to Portugal in search of a job, you can look at the Portuguese Job Seeker Visa.