Portugal Student Visa From Nepal
If you wish to research or study in Portugal from Nepal, you'll need to apply for a Student visa.
Do you want more details about the student visa, including the eligibility requirements, application process and the documents needed? Call Total Law at +44 (0)333 305 9375 or message us online.
Student Visa Requirements For Portugal For Citizens of Nepal
Before the Embassy of Portugal grants you a student visa, you'll need to prove you are eligible for it.
Below are the criteria you must meet before a student visa is issued. Note that these criteria apply regardless of the type of Portugal student visa you wish to apply for:
"I'm very happy with the standard of training received on the OISC Level 1 course, i passed my exam. Thank you!"
"My application was approved and a huge weight has been lifted from our shoulders this year "
"We used this service for the spouse visa extension application to assure that all the information was valid and correct."
Letter of Acceptance from the School
You must prove to the Embassy that your reason for moving to Portugal is for studies. The one thing that does this is the acceptance letter to a school in Portugal. The acceptance letter is issued to you by the school in Portugal, and you cannot apply for a student visa without it.
Nepali Passport
The passport is one document that shows your identity and nationality. It is one of the most important documents when applying for any visa.
When submitting your passport, you must submit one issued within the past 10 years. It should also be valid for up to 3 months after the student visa has expired. Lastly, there should be an empty space in your passport where the Portuguese Embassy will place your visa.
Medical Insurance
You must prove to the Portuguese Embassy or Consulate that you have an insurance policy covering you if you fall sick and need medical assistance. The policy you'll use should be accepted throughout Europe. It should also have a minimum coverage of €30,000.
Passport Photograph
On your application, you must attach 2 digital passport photographs. The format of your photo should comply with the picture criteria of the Embassy.
You are to keep a straight face while focusing on the camera. The passport should capture your head to your shoulders. The Embassy does not accept edited or blurry pictures. If you wear glasses, ensure they don't reflect the light off the camera. Lastly, the quality of your photo should be at least 600 dpi.
Evidence of Accommodation
You must show the Embassy you have a place to stay when moving to Portugal.
You prove this by showing you have:
Space in the school's dormitory.
Sponsorship or invitation letter from a friend or relative in Portugal who has agreed to house you.
Bought property in Portugal.
Booked an Airbnb or a hotel room for the duration of your stay.
Paid the rent for an apartment in Portugal.
Payment of Visa Fees
You must show that you have paid the relevant visa fees to the Embassy of Portugal. The receipt of your payment must be attached to your other supporting documents. You can either pay the fees online, at the Embassy or via a money order in favour of the Embassy.
Proof of Funds
If you are applying for a Portuguese visa, you must show that you have enough money to take care of your living expenses for the duration of your stay. This is a serious requirement because the government of Portugal would not want you to be a burden to them.
The Portuguese government does not precisely specify how much you need for this. But it is always advised to budget showing between €45-75 per day. If you apply for a short-term student visa, you must show this for 90 days. If you want to get a long-term student visa, then you have to show this for at least 1 year.
Proof of Paying the Tuition Fee
You must show the Embassy that you have paid all or some part of your tuition as your institution demands. When you pay, your school will send you a receipt that you must use to apply for a visa.
You can present the certificate instead of the tuition fee receipt if you have funding or any scholarship.
Birth and Marriage Certificates
The student visa allows for family reunification. This means that you can go to Portugal with your spouse and children. They can go at the same time as you or join you later. So, if you intend to go with your family or have them join you, you must submit the birth and marriage certificates to show you have a family.
Ties to Nepal
Overstaying is an international immigration offence and is frowned upon by the Portuguese government. Due to this, you will have to prove you intend to return to Nepal once your studies are over.
You show ties to Nepal by presenting the following:
Flight itinerary showing you have booked a flight to and from Portugal.
Employment letter indicating you are on sabbatical and will resume work once you finish your studies.
Evidence: you have properties in Nepal that you must return to care for.
Marriage and birth certificates to show you have a family in Nepal waiting for your return.
Business licence that shows you have a business to run in Nepal.
Visa Application Form
Another vital requirement is your visa application form. To get the form, you'll need to visit the website of Portugal's Ministry of Foreign Affairs. You must complete a Portugal Schengen visa form if you want the short-term visa. You will complete the national visa form if you want the long-term visa.
Criminal History Certificate
You must present a criminal history certificate from Nepal and any other country where you have spent at least 3 months in the last 5 years. Note that the certificate must not be issued to you more than 90 days before you apply for a visa.
Consent Form
After submitting the criminal certificate, you must also sign a consent form authorising the SEF to confirm if you have any criminal history.
Note that if your documents are not in English or Portuguese, you'll need to translate them and certify the translation. You can submit your documents for translation and certification to the Portuguese Embassy for a small fee.
How Much Does the Portugal Student Visa Cost?
Below is a breakdown of the cost of the Portugal student visa:
If you want the short-term student visa, you'll pay €80 as an application fee, which is 11,259.2 NPR.
If you are paying for a child between the ages of 6 and 12 to get the short-term student visa, the application fee is €40, which is 5,629.6 NPR.
If you wish to apply for a long-term student visa, you'll pay €90, which is 12,666.6 NPR.
If you get to Portugal, you'll need to apply for a resident permit at the SEF, which will cost you €83.
If the SEF issues you the residence permit, you'll have to pay €72 to collect it.
You may need to pay other fees, such as translating your documents. You will also pay fees for the criminal history certificate, the medical insurance certificate and costs to get residence in Portugal. You may also need to pay a biometric collection fee if you are not using the Embassy.
How to Apply for a Portugal Student Visa From Nepal
Before you proceed to apply for a student visa, it is necessary that you have an offer to study in a Portuguese school. The offer should accompany the acceptance letter, which you must tender to the Embassy.
Upon getting the acceptance letter, you can now do the following:
Gather Your Supporting Documents
You must be meticulous when gathering your documents to avoid wasting time and resources and getting a refusal from the Embassy. It is essential to collect your documents before you kick-start the application process.
The above documents can be used as a checklist of all necessary documents. If you are still confused about the documents you have to tender, contact us at Total Law by calling +44 (0)333 305 9375 or messaging us online.
Fill Out the Visa Application Form
After getting your documents ready, the next thing is to fill out the application form. So, log onto the website of Portugal's Ministry of Foreign Affairs. Complete the form that applies to you.
You are supposed to print out the form, hand-fill and sign it before going to the Embassy to submit your documents.
Pay the Application Fee
The next step is to pay the visa fees as stipulated above. You can pay this fee using your card online, via a money order made in favour of the Embassy, a cheque or in cash at the Portuguese Embassy.
Whichever method you use, ensure you attach the evidence of payment to your other supporting documents before submitting to the Embassy.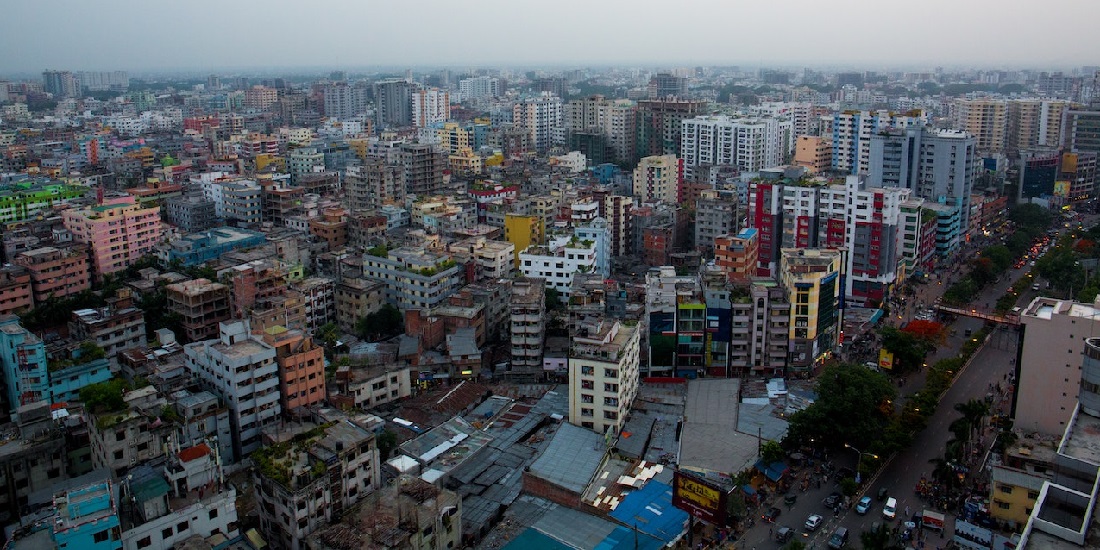 Schedule an Appointment with the Embassy
Citizens of Nepal may have to visit the Portuguese Embassy in India for their visa applications. The Portuguese Embassy in India is at No.4 Panchsheel Marg Chanakyapuri, New Delhi, India.
Alternatively, you can also use the VFS visa application centre in Nepal.
You must note that neither the VFS Global application centre nor the Portuguese Embassy handles walk-in submissions. You have to make an appointment and go to them on the date.
If you intend to travel with your family, you must go to the Embassy with them so their prints can also be collected.
When you get to the Embassy or visa application centre, the officials will review your documents. If satisfied with what they see, they can now collect your biometrics.
Pick Your Visa
The Embassy or application centre will mail you if your application is successful. They will also tell you when and where to come pick it up. If you applied for a short-term
Portugal student visa, you will get a Schengen visa.
If you applied for the long-term visa, you will get a residency visa valid for 3 months.
Get the Student Residence Permit
If you get the residency visa, you must schedule an appointment with the SEF to switch to a residence permit before the end of 3 months. Usually, the Portuguese Embassy also handles scheduling students with the SEF for the residence permit. But if this does not happen, you must schedule the interview with SEF.
When you set a date, you must go to the interview with the documents you used to apply for a Nepal visa.
Settling in the Country
After getting your residence permit, you can walk into any tax office in Portugal and get your NIF number. Use the NIF and open a bank account in Portugal.
What Is The Processing Time for a Portugal Student Visa?
It may take 4 to 12 weeks for the Embassy ro decide on your application. Sometimes, it can take longer than the stipulated time because the Embassy or application centre is handling many applications.
The SEF usually takes 14 days to issue a residence permit if they are satisfied with your documents. However, that can also take longer due to workload.
To ensure you do not miss your resumption time due to delays in the Embassy or visa application centre, apply for your student visa on time. You can apply for a study visa 3 months before your course starts. Once you get your acceptance letter, waste no time applying for your visa.
While applying for a visa, ensure your documents are complete and without errors. Sometimes, the delay is because the Embassy is trying to verify the wrong information you supplied on your documents.
Due to this same workload, it is advised that you apply for your residence permit immediately when you get to Portugal so you can at least get an appointment with the SEF before the 3 months elapse. Once you have successfully scheduled a meeting with the SEF, you can relax, even if your appointment date is later than 3 months.
The Duration of a Study Visa in Portugal
The short-term student visa lasts for as long as you need within the 90-day time frame. It is also not extendable.
The long-term student visa lasts for 1 year. But you can keep applying for renewals until your study is completed.
Extending Your Study Visa In Portugal: What Are The Options & Steps?
If your course has not ended yet, you should apply for an extension of your study visa at least 1 month before the current residence permit expires. It is permissible and even advisable to apply earlier in case of delays.
You make your renewal applications to the SEF. When applying for a visa extension, you need to submit all the documents you submitted in Nepal when applying for the student visa initially.
You'll also need proof that you have enrolled in a Portuguese school. The SEF could ask you to provide more information or documents, and you must be available.
It is important to note that your current residence permit does not give you automatic rights to a visa extension. If there are problems with your application, the SEF may reject your extension request
What Happens After My Studies Are Completed? Can I Stay In Portugal?
You can stay in Portugal after your studies for 30 days. But after 30 days, you must apply for a work visa to stay in Portugal. You must have gotten a job offer and applied for a work visa before your studies ended. If you exhaust the 30 days after the end of your studies without a job offer, you will have to leave the country.
Sometimes, students who have not gotten a job apply for another student visa to stay in Portugal.
Can I Work With a Portugal Student Visa as a Citizen Of Nepal?
Citizens of Nepal cannot work when they are on a short-term student visa. It is against the law.
If you have a long-term student visa, you can work in Portugal. But you must notify the SEF that you'll start working.
International students have 20 hours to work in a week if the school is in session. If the school is on vacation, you can work full-time.
Note that students are not required to pay taxes. But if you are working as a student,
then you'll have to pay taxes and contribute to social security.
Also, note that you are not allowed to work if you are with a scholarship or some funding.
It is important to note that the government demands that all international students comply with the rules surrounding the student visa. If you fail to abide by the student visa rules, you can be removed from Portugal. Getting into any other Schengen/EU country may be difficult if you are deported from Portugal.
How Can Total Law Help?
We have a team of experienced lawyers who are experts in Portuguese immigration laws. You can contact us if you need any help concerning your student visa application.
Our services at Total Law include assessing your eligibility for a visa, assisting you in gathering your supporting documents and estimating how much you need to prove means of subsistence.
If you need further information about what we do, including other Portuguese visas, call us at +44 (0)333 305 9375 or message us online.
Advice Package
Comprehensive immigration advice tailored to your circumstances and goals.
Application Package
Designed to make your visa application as smooth and stress-free as possible.

Fast Track Package
Premium application service that ensures your visa application is submitted to meet your deadline.
Appeal Package
Ensure you have the greatest chance of a successful appeal. We will represent you in any case.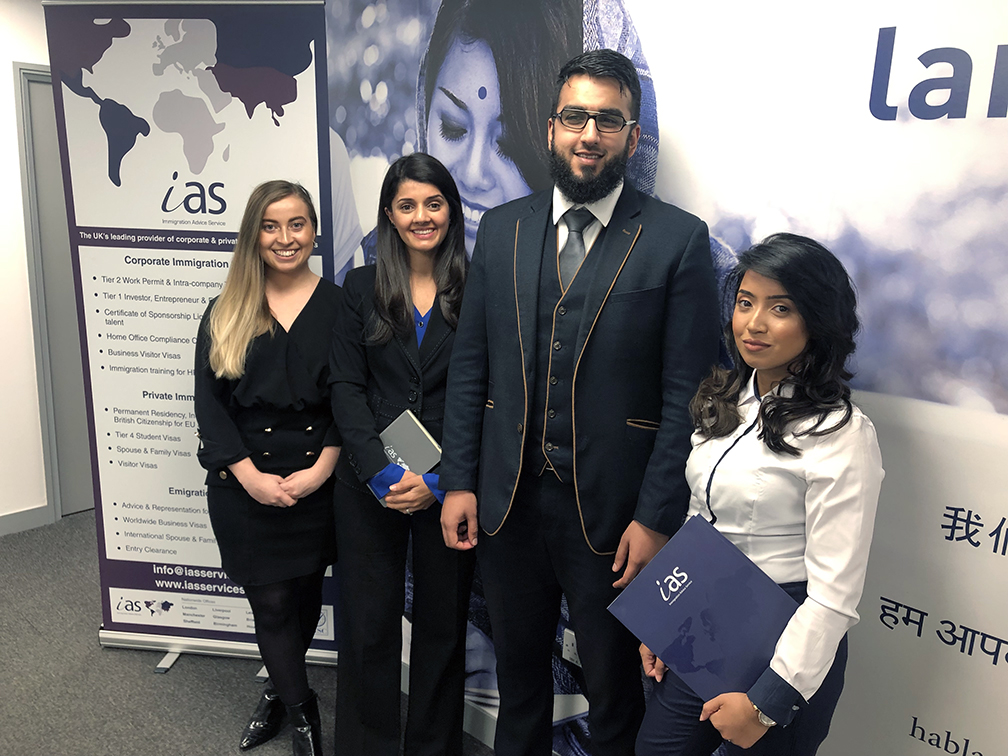 The Advice Package
During this untimed Advice Session with our professional immigration lawyers in London, you will receive our comprehensive advice, completely tailored to your needs and your situation.
Request the Advice Package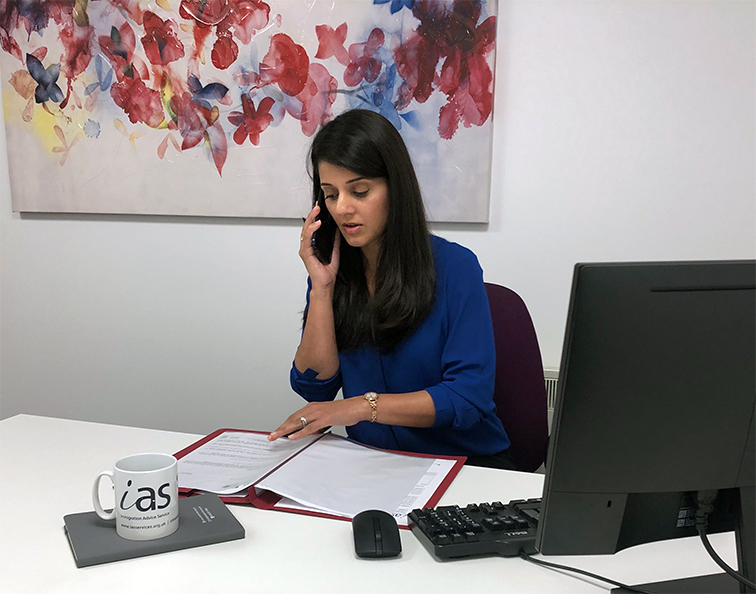 The Application Package
With our Application Package, your dedicated immigration lawyer will advise you on your application process and eligibility. Your caseworker will then complete and submit your forms to the Home Office on your behalf.
Request the Application Package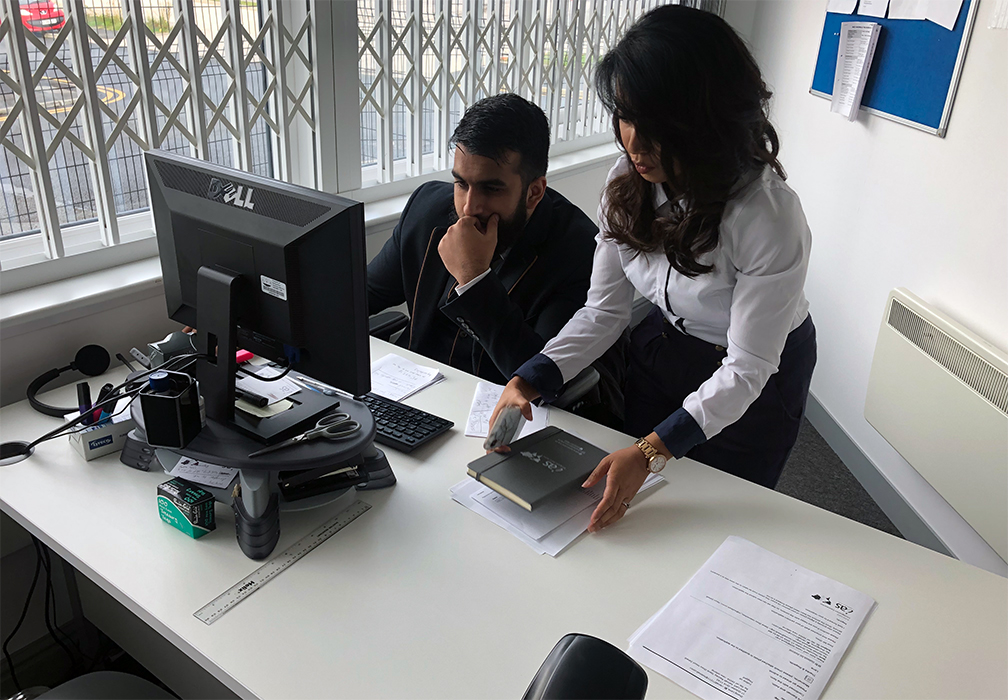 The Fast Track Package
Our Fast-Track Application Package is a premium service for those who need to submit their application in time with their deadlines. Your case will become a top priority for our lawyers and you will benefit from our highest-quality services.
Request the Fast Track Package
The Appeal Package
By choosing our Appeal Package, you can rely on our lawyers' legal knowledge and experience to ensure you have the highest chance of a successful appeal. We will also fully represent you in any hearings/tribunals.
Request the Appeal Package
Related pages for your continued reading.
Frequently Asked Questions
You can apply for a Portugal study visa without IELTS. An English language proficiency test is not needed for a study visa. It is only required by schools, depending on the course you intend to study.
The Portugal student visa success rate is over 70%. This means that the student visa is relatively easy to get. You have to ensure you meet all of the eligibility criteria.
Portugal study visa gap is acceptable for a student visa from Nepal. You only need to show the Embassy what you did (work, internship, business or certifications)during those times.