Portugal Work Visa From Qatar
Portugal is one Europe's most appealing countries to live in and is becoming a popular destination among foreigners who dream of migrating and working in Europe.
Please feel free to contact our legal specialists at Total Law using the online chat feature or call to talk to a representative directly on  +44 (0)333 305 9375  for further information on which visa path would be ideal for your scenario and circumstances.
Overview Of Portugal Work Visa From Qatar
Non-EU residents including Qatari Nationals do require a valid residency visa to remain and work in Portugal legally. There are multiple visa options that Qataris can apply for that allows them to live and work in Portugal.
However, deciding which visa route is most suitable can be difficult. Each visa pathway has different criteria covering education, skills, job experience, type of job and their financial circumstances.
If you are confused about which Work Visa is the best pathway for you then reach out to an immigration specialist to ensure you are applying for the correct visa, otherwise you could risk your ability to move to Portugal from Qatar.
"I'm very happy with the standard of training received on the OISC Level 1 course, i passed my exam. Thank you!"
"My application was approved and a huge weight has been lifted from our shoulders this year "
"We used this service for the spouse visa extension application to assure that all the information was valid and correct."
Work Visas in Portugal Available For Citizens Of Qatar
The Portuguese government offers a number of different kinds of long and short-term visas that can be converted to residence permits after entering the country, with many allowing for the holder to work during their time in the country.
Popular options for those applying from Qatar include:
Long-Term Schengen Visas
Qatari nationals can apply for a Long-Term Schengen Visa, also known as Type-D Visa, to come to Portugal and begin working. All non-EEA/EU residents must apply for this visa from their home country and come to Portugal. Upon arrival, they can apply for a residence permit, which will allow them to live and work in Portugal. This visa allows holders to stay in the country for up to one year.
Applicants must submit an application for a resident permit with the Portuguese Immigration and Borders Service (SEF) in order to apply for this visa. Applicants will need to provide evidence that they can sustain themselves financially throughout their stay.
Jobseeker Visa
For Qatari nationals who do not have an official job offer from Portugal, there is an option of getting a Job Seeker Visa. This type of visa allows non-EU or non-EEA individuals to travel to Portugal and search for a job.
It is a temporary visa that allows its holders to remain and search for a job for up to 120 days. If they are unable to find a job in this time then they must return to Qatar.
Previous holders of the Jobseeker Visa can only reapply for the same visa one year after the expiry of the initial visa.
Subordinate Seasonal Work Visa
The Seasonal Work Visa is aimed at those who are coming to work temporarily in Portugal. There are limits to the type of work that can be undertaken with this visa and the role must be seasonal employment in an approved industry. Qualifying industries include cattle, hunting, restaurants and hospitality, forestry and fishing.
Under the Seasonal Work Visa, the duration of stay in Portugal cannot exceed beyond 90 days, although the holder can reapply for a visa extension of a further three months. Overall, the validity period of the visa can not extend nine months in one calendar year.
Independent Work Visa or Digital Nomad Visa
Applying for a Temporary Stay or Residency Visa is possible if you want to work on your own or independently in Portugal. You can work in Portugal for up to one year on a temporary stay visa.
You should be aware that you cannot work in Portugal for a firm or an organisation with this visa and must be employed or freelancing for an overseas employer.
Portugal Startup Visa
The Startup Visa is designed to encourage investment, talent and innovation-related capability to Portugal.
International entrepreneurs must fulfil the following requirements in order to be eligible for the Startup Visa to live and work in Portugal.
Expand commercial ventures that will generate cutting-edge products and services;
Establish or move technology- and knowledge-focused businesses and/or initiatives with the aim of creating ground-breaking goods;
Aim to generate a set level of skilled jobs;
Have the potential to achieve, five years after the incubation duration, an annual turnover or asset worth of more than 325,000 euros.
Highly Qualified Activity Visa
You can also live and work in Portugal under the Highly Qualified Activity Visa. This visa is granted to individuals who already have a confirmed job offer from a Portuguese employer.
In order to qualify for this visa, Qatari nationals must be highly skilled, specifically in areas where there is a labour shortage in Portugal, including scientists, healthcare professionals, managers, and engineers. The employer is required to prove that no other Portuguese national or EU citizen was suitable for the role and therefore it was offered to an overseas worker.
Individuals are able to remain in Portugal for up to 2 years with a Highly Qualified Activity Visa and it can be extended if required.
Volunteer Work Visa
Qatari citizens who wish to pursue volunteer work in Portugal can apply for the Volunteer Work Visa.This type of visa will only allow holders to perform volunteer work in Portugal for up to one year or until the end of the volunteer work.
During this time, the applicant cannot indulge in any other professional activity in the country and the Volunteer Work Visa is not extendable.
Professional Training Visa
A Professional Training Visa is suitable for those wanting to undertake vocational training in Portugal. For this visa, applicants will need a contract from the training institute or organisation that clearly states the purpose and duration of the training. Based on this information, the Professional Training Visa will either be viable for one year or until the end of the training. In case the visa holder wants to pursue a full-time job after completion of their training, they will need to apply for a Skilled Worker Visa as the Training Visa cannot be extended.
The EU Blue Card
Highly qualified non-EU professionals can also apply for a EU Blue Card, which is another type of visa that will allow Qatari nationals to live and work in Europe, including Portugal.
If you possess in-demand skills and certifications, such as an advanced degree, then you can obtain an EU Blue Card, which is a resident visa. Its validity ranges from one to four years (depending entirely on the individual work contract).
To qualify for the visa, the applicant must meet a range of criteria including having a monthly income 1.5 times more that the average salary of a Portuguese citizen.
We understand that identifying which visa would be best suitable for your needs can be very confusing and challenging. For more information on which visa route would be best for your situation and circumstances, feel free to get in touch with our legal experts at Total Law through the online chat option or by calling us at  +44 (0)333 305 9375 .
General Portugal Work Visa Requirements From Qatar
General requirements to get a visa to enable you to come to Portugal include the following:
A filled and signed visa application form
A Qatari passport with at least two empty pages
If you have a job contract, the a copy of it must also be submitted
Health insurance
Passport photographs and biometric fingerprint data
Flight reservation
Proof of accommodation
In case you do not have a job offer letter, then you must also provide proof of sufficient funds to support your stay in Portugal. This can be done by submitting bank statements.
Proof of clear criminal record
How Much Does A Portugal Work Visa Cost?
The fees associated with each type of work visa pathway might differ slightly. The most recent rates updated by the Portuguese government are:
| Visa Type | Cost |
| --- | --- |
| Long-term Schengen Visa | 90 Euros |
| Jobseeker Visa | 90 Euros |
| Start-up Visa | 90 Euros |
| Subordinate Seasonal Work Visa | 75 Euros |
| Digital Nomad Visa | 75 Euros |
| Independent Work Visa | 75 Euros |
| Highly Qualified Activity Visa | 75 Euros |
| Volunteer Visa | 75 Euros |
| Professional Training Visa | 75 Euros |
| The EU Blue Card | 140 Euros |
It is important to note that these are just the visa costs, additional charges may apply for verification and attestation or translation of documents (if applicable).
Applying for a Portugal work visa From Qatar
Applicants must apply for a visa through the Portuguese Consulate in their nation or through the VFS Global office in Qatar. All forms must be submitted correctly and with the right supporting documentation, otherwise the application could be delayed or rejected.
The application may involve an interview with an official to assess the suitability of the applicant and clarify any outstanding details. The Portuguese Immigration and Borders Service (SEF) will also need your employer to submit an application for a work permit on your behalf.
It is important not to make any travel arrangements until your visa has been approved by the Portuguese authorities.
Portugal Work Visa Processing Time
The visa processing time for each individual can vary significantly based on their previous travel history to any of the Schengen regions, financial background, criminal background, and many other factors.
Most visas are approved within two to three months but waiting times for appointments and interviews (if requested) might cause an unforeseen delay. To avoid any unwanted delays you should ensure you submit your application well in advance.
Can A Portugal Work Visa Or Permit Lead To Permanent Residency?
Yes, the time you work in Portugal on a Work Visa can be counted among the total time you need to spend in Portugal before you can apply for a Permanent Residency status.
You may apply for a Permanent Resident permit if you have used a temporary resident permission to remain in Portugal for at least five years. It is important to note that Qatar does not recognise dual-citizenship so you would have to relinquish your Qatar passport if you wanted to become a Portuguese citizen.
How Can Total Law Help?
Total Law has experience in supporting Qatari nationals and citizens in making visa applications, as well as in-depth knowledge of the Portuguese immigration requirements.
We ensure that everything is handled for you. We make sure you are ready for everything, from the paperwork needed for each type of visa to their appropriate filing, from double-checking all the documents and giving advice ahead of your interview with a consulate officer.
Our team is always willing to assist. You may phone us at  +44 (0)333 305 9375   or use the online chat to get in touch with us.
Advice Package
Comprehensive immigration advice tailored to your circumstances and goals.
Application Package
Designed to make your visa application as smooth and stress-free as possible.

Fast Track Package
Premium application service that ensures your visa application is submitted to meet your deadline.
Appeal Package
Ensure you have the greatest chance of a successful appeal. We will represent you in any case.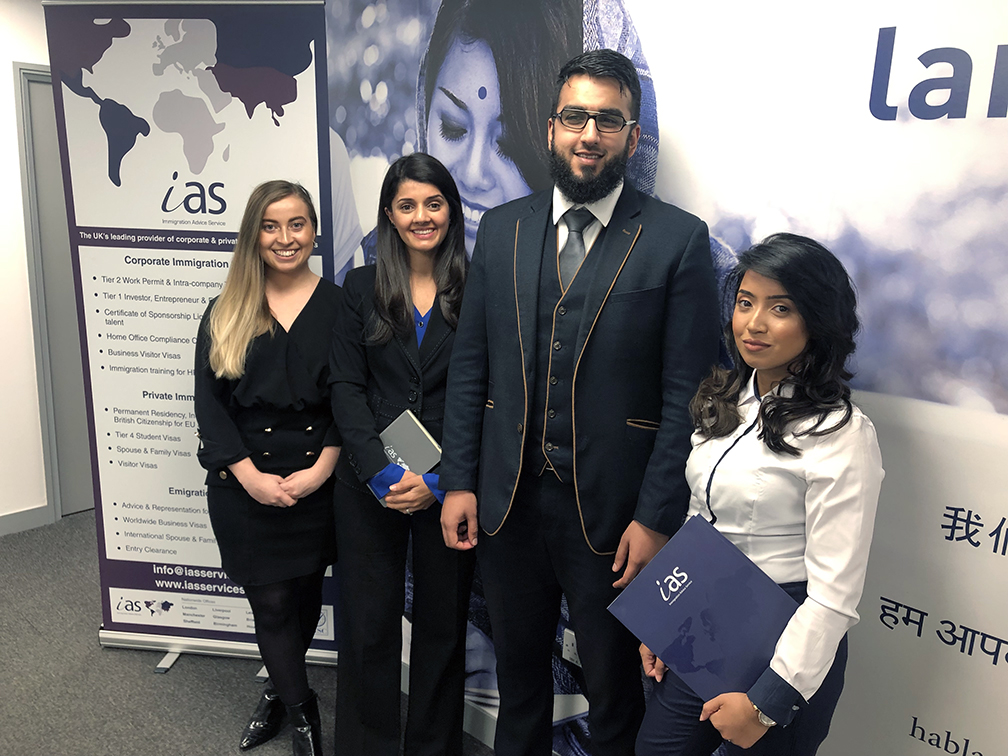 The Advice Package
During this untimed Advice Session with our professional immigration lawyers in London, you will receive our comprehensive advice, completely tailored to your needs and your situation.
Request the Advice Package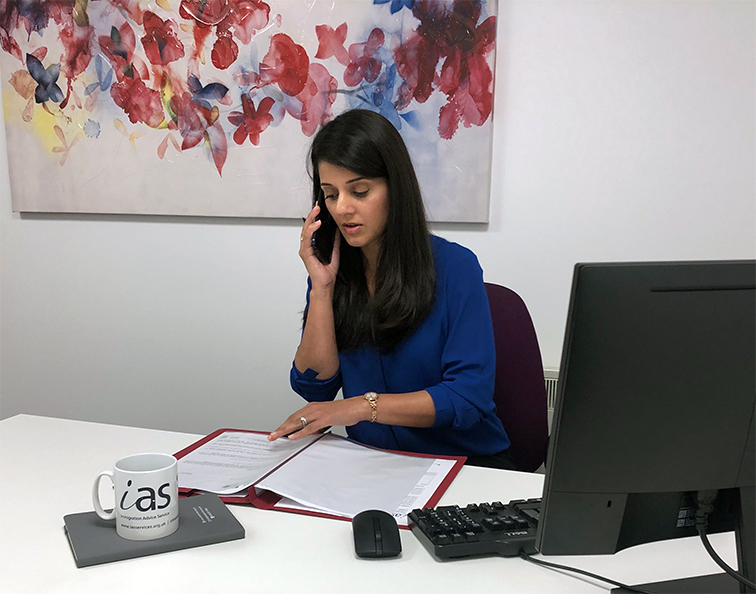 The Application Package
With our Application Package, your dedicated immigration lawyer will advise you on your application process and eligibility. Your caseworker will then complete and submit your forms to the Home Office on your behalf.
Request the Application Package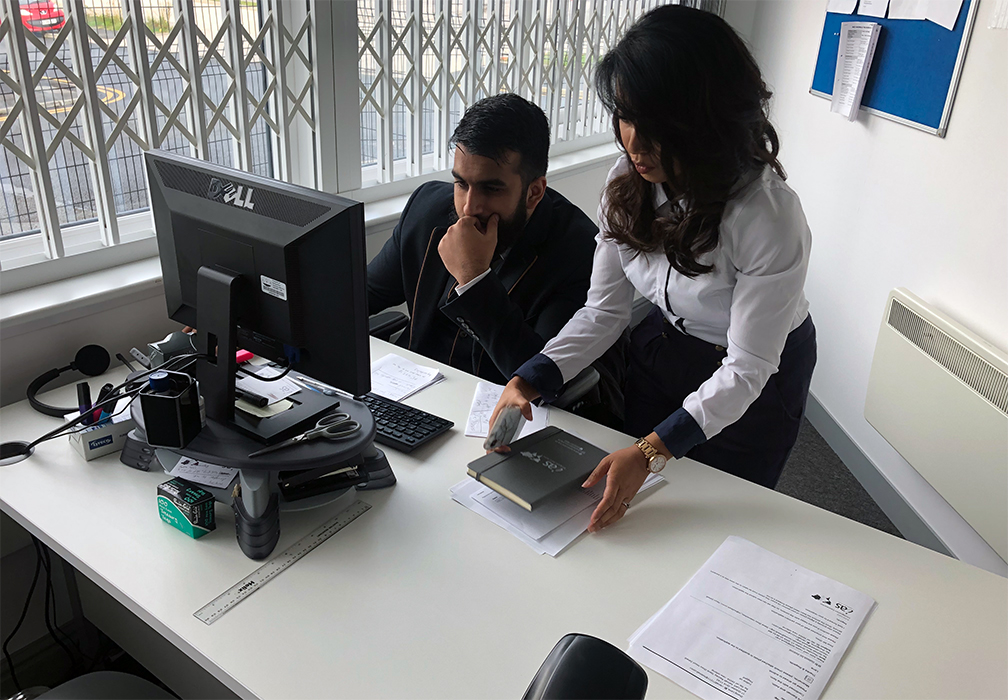 The Fast Track Package
Our Fast-Track Application Package is a premium service for those who need to submit their application in time with their deadlines. Your case will become a top priority for our lawyers and you will benefit from our highest-quality services.
Request the Fast Track Package
The Appeal Package
By choosing our Appeal Package, you can rely on our lawyers' legal knowledge and experience to ensure you have the highest chance of a successful appeal. We will also fully represent you in any hearings/tribunals.
Request the Appeal Package
Related pages for your continued reading.
Frequently Asked Questions
Job opportunities for Qatari citizens in Portugal are very good provided they have a good educational background, professional experience, and are able to communicate in Portuguese.
There is no specific language-related requirement for a Portugal Work Visa, but having some knowledge of the language helps in finding a job relatively quickly.
Yes, even if you have an offer from a Portuguese employer you will need to apply for a Residence Visa and a Work Permit to be able to go to Portugal, live, and work there. However, the offer might expedite your visa application and reduce the processing time if all documents are submitted properly.