Portugal Visit Visa From Qatar
Are you a citizen of Qatar planning to visit Portugal for tourism or family reunions purposes? The Portugal Visit Visa could be your initial step in making your visit to Portugal.
For more information, contact Total Law immigration lawyers at +1 844 290 6312 for visa-related inquiries. Alternatively, you can connect with us online to access professional immigration assistance regarding the Portugal Visit Visa process for Qatar citizens.
Overview of Portugal Visit Visa
The Portugal Visit Visa is a travel document that allows citizens of Qatar to visit Portugal for various purposes, such as tourism.
Portugal, located on the Iberian Peninsula, offers a rich cultural experience and is a popular destination for those looking to discover more about the history and landscape of the country.
To obtain a Portugal Visit Visa from Qatar, applicants need to follow a specific application process, meet eligibility criteria, and provide the necessary documentation.
"I'm very happy with the standard of training received on the OISC Level 1 course, i passed my exam. Thank you!"
"My application was approved and a huge weight has been lifted from our shoulders this year "
"We used this service for the spouse visa extension application to assure that all the information was valid and correct."
Types of Visit Visas
Portugal offers different Visit Visas to cater to different purposes of travel. Understanding the specific type that suits your needs is the first step in the application process:
Tourist Visa – designed for those planning to explore Portugal's vibrant culture, picturesque landscapes, and historic landmarks. It's ideal for individuals looking to enjoy a leisurely holiday in the country. Tourist visas typically have a shorter validity period, ranging from a few weeks to a few months.
Family Visit Visa – permits visits to immediate family members, such as spouses, parents, children, and siblings. You will need to provide proof of your relationship and an invitation letter from your family in Portugal.
Schengen Visa – a short-stay visa enables holders to enter, freely travel within, and leave the Schengen zone from any of the Schengen member countries. However, if you wish to stay for more than 90 days you will need to apply for a different visa.
Business Visa – if your visit to Portugal is for business-related purposes.
Student Visa – for those planning to study short-term in Portugal.
Medical Visa – suitable for individuals seeking medical treatment in Portugal.
Visa for cultural/sports/film crew/religious purposes – covers specific reasons for visiting Portugal such as attending cultural events or sports competitions.
Airport Transit Visa –  for some travellers transiting through a Portuguese airport on their way to a final destination.
If you're unsure about the specific type of visiting visa you need when travelling from Qatar to Portugal, seek our expert legal advice for help. Visiting visas can vary based on your purpose of travel, and understanding the right one for your situation is crucial to a smooth and successful application process.
When you're ready to apply for a Portugal Schengen Visa from Qatar, it's essential to meet the requirements to ensure a smooth and successful application.
Passport and Photo Requirements
A valid passport with at least three months beyond your intended departure date from Portugal.
At least two blank pages remaining in your passport.
Blank pages: Make sure your passport has at least two blank pages for visa stamps.
Two up-to-date passport-sized photographs
Proof of Financial Means
To ensure that you can support yourself during your stay in Portugal, you'll need to provide proof of financial means. Typically, you'll need to provide bank statements for the last three to six months, showing sufficient funds to cover your expenses in Portugal. If someone is sponsoring your trip, they should provide a sponsorship letter along with their financial documents.
Travel Itinerary and Accommodation
Your travel itinerary plays a vital role in demonstrating the purpose and duration of your stay in Portugal. Provide a detailed itinerary of your trip, including your intended dates of arrival and departure from Portugal, as well as planned activities and destinations. You will be required to provide evidence such as accommodation booking emails etc
Travel Insurance
Travel insurance for the length of your stay is a mandatory requirement for a Portugal Visit Visa. Ensure your travel insurance covers medical emergencies, trip cancellations, and repatriation. The minimum coverage amount may vary, so verify the specific requirements.
Invitation Letter (if applicable)
If you're applying for a Family Visit Visa and plan to visit relatives in Portugal, you'll need an invitation letter from your family member. This letter should include your host's details, your relationship, the purpose and duration of your visit, and a statement of their responsibility for your stay.
Before you begin your visa application, you need to register on the official Portugal Visa Portal. You can then begin to complete the visa application form and submit your information/supporting documents. To avoid possible refusal or delays make sure you check your submission for any errors.
Visa Interview
Depending on the type of visa and your specific circumstances, you may be required to attend a visa interview. The interview aims to assess the legitimacy of your application and your intentions in Portugal.
Dress professionally and arrive at the consulate or application centre on time.
Bring all the required documents, including your visa application form, passport, and supporting documents.
Be prepared to answer questions about your trip, the purpose of the visit, and ties to Qatar.
The consular officer will review your documents and may ask additional questions.
Documents to Bring to the Interview Session
To ensure a smooth interview, have all the necessary supporting documents ready:
Completed visa application form
Passport
Photographs
All supporting documents such as bank statements, travel insurance, accommodation reservations, and invitation letters.
Portugal Visit Visa from Qatar Processing Time
The visa processing time varies, so it's essential to apply well in advance of your intended travel dates and do not book travel until you have had your visa confirmed
Typically, Visit Visa processing times range from a few weeks to a couple of months. It's advisable to check the current processing times on the Portugal Visa Portal or reach out to an immigration expert for advice.
Once your visa application is approved, you'll be notified by the consulate or application centre. Your passport will be stamped with a visa stamp and you can now arrange your travel to Portugal from Qatar.
Understand that visa approval is not guaranteed, so it's crucial to provide accurate and complete information throughout the application process. Contact our Total Law immigration lawyers and you can increase your chances of securing a Portugal Schengen Visa from Qatar.
Visit Visa Fees
Visa application fees for Portugal Visit Visas may vary depending on the type of visa and the duration of your stay.
Airport Transit (Type A): This visa is exclusively for those transiting through airports in the Schengen area, making it ideal for travellers who have layovers but don't intend to leave the airport premises. The fee for Portugal Airport Transit Visa is usually €80.
Short-Stay Visas (Type C): These are typically for tourist purposes and are valid for stays of up to 90 days. The fee for a short-stay visa can range from approximately €80 to €90. the Type C visa offers flexibility, as it comes in three forms:
Single entry, which allows for a one-time visit.
Double entry, permitting two separate entries.
Multiple entry, providing the convenience of multiple visits during its validity.
Children under a certain age (often under 6 years old) may be exempt from visa fees or pay reduced fees.
Fees are generally paid online using a debit or credit card, although exceptions may be granted for applicants to use cash or bank transfer. Visa fees are not refundable even if you are denied a visa so it's crucial to ensure that your application is complete and accurate before making the payment.
If you are unclear how much a Visit Visa to Portugal from Qatar will cost then reach out to us at Total Law for up-to-date information on the costs of applying for a visa.
Visa Denial and Appeal Process
While obtaining a Portugal Visit Visa from Qatar is a goal for many travellers, it's crucial to be aware of the possibility of visa denial and understand the steps for appealing such decisions.
Common Reasons for Visa Denial
Visa denials can be disheartening, but understanding the common reasons for refusal can help you avoid them in your initial application:
Submitting incomplete or inaccurate documentation
Failing to demonstrate enough funds to cover your expenses during your stay
Not providing a detailed travel itinerary
Having inadequate ties to Qatar which could raise doubts about plans to leave Portugal.
Criminal record or previous immigration violations
Giving false information during the application process
Appealing a Visa Denial
If your Portugal Visit Visa application is denied, you can appeal the decision in certain circumstances. The appeal process can be lengthy and costly so you may wish to seek legal support before appealing.
When a visa is denied you will be given a letter explaining why your application was refused. It is possible to write a formal appeal letter explaining why you believe the decision was incorrect. Address the specific reasons cited in the denial letter and provide any additional information or documentation that supports your case.
The processing time for visa appeals can vary, so be patient while waiting for a response.
Total Law can provide you with information on how to appeal and the next step in looking to get the decision overturned as well as support throughout the process.
Extending Your Portugal Visit Visa
Visiting Portugal can be an enthralling experience, with so much to explore and discover. However, sometimes, the duration of your stay might need to be longer than initially planned. If you're in such a situation and are considering extending your visit, this is the process of extending your Portugal Visa if you're visiting from Qatar.
Eligibility for Visa Extension
Before you start the the extension process, it's essential to ascertain if you're eligible for a visa extension:
Extensions are usually granted for serious personal reasons or unforeseen circumstances beyond your control, such as medical emergencies or global situations like a pandemic.
If you have been granted a visa for a shorter duration than the usual 90 days in 180 days, you may request an extension up to that limit.
You will still need to meet all the requirements of the original visa and you will be required to prove to Portugal immigration authorities that you can support yourself financially for an extended period without resorting to public funds or unauthorised employment.
Visa Extension Application Process
The process for extending your visa depends on which visa you travelled to Portugal on. You may have to attend an appointment to submit your application for an extension.
It is important to allow sufficient time for the processing of your extension otherwise you could be forced to return to Qatar if your current visa expires. In most cases, extension applications can take around three weeks for a decision to be made
There are costs associated with extending your Visit Visa. Although the exact extension fees vary from visa to visa, you should expect to pay around €30.38.
If you wish to extend your stay in Portugal or explore options for long-term residency or other visa types, Total Law immigration lawyers can guide the necessary steps and requirements.
Documents Needed for Visa Extension
You will need to provide copies of your visa paperwork with your application. This will include:
Current visa and passport
Proof of financial means
A letter explaining the reasons why the extension is needed. This can include medical records etc
Proof of accommodation in Portugal
Travel insurance details
Know that extending your visa is at the discretion of the Portuguese immigration authorities. It's not a guaranteed right, so ensure your application is as strong and genuine as possible.
How Can Total Law Help?
Total Law immigration lawyers can provide personalised advice based on an individual's specific circumstances. They can help applicants understand the visa options available to them, whether it's for tourism, business, or other purposes, and guide them towards the most suitable visa category.
Our legal advisers ensure that all visa applicants comply with Portuguese immigration laws and regulations. This helps prevent any legal issues or complications during the visa application process or while staying in Portugal.
If a visa interview is required, immigration lawyers can prepare applicants for the interview, helping them understand the types of questions they may be asked and how to provide satisfactory responses.
For more information about Visit Visas for your family or a group of individuals from Qatar planning a visit to Portugal, contact our Total Law immigration lawyers on +1 844 290 6312 or online. Our legal advisers can help streamline your application process, ensuring that all members meet the requirements.
Advice Package
Comprehensive immigration advice tailored to your circumstances and goals.
Application Package
Designed to make your visa application as smooth and stress-free as possible.

Fast Track Package
Premium application service that ensures your visa application is submitted to meet your deadline.
Appeal Package
Ensure you have the greatest chance of a successful appeal. We will represent you in any case.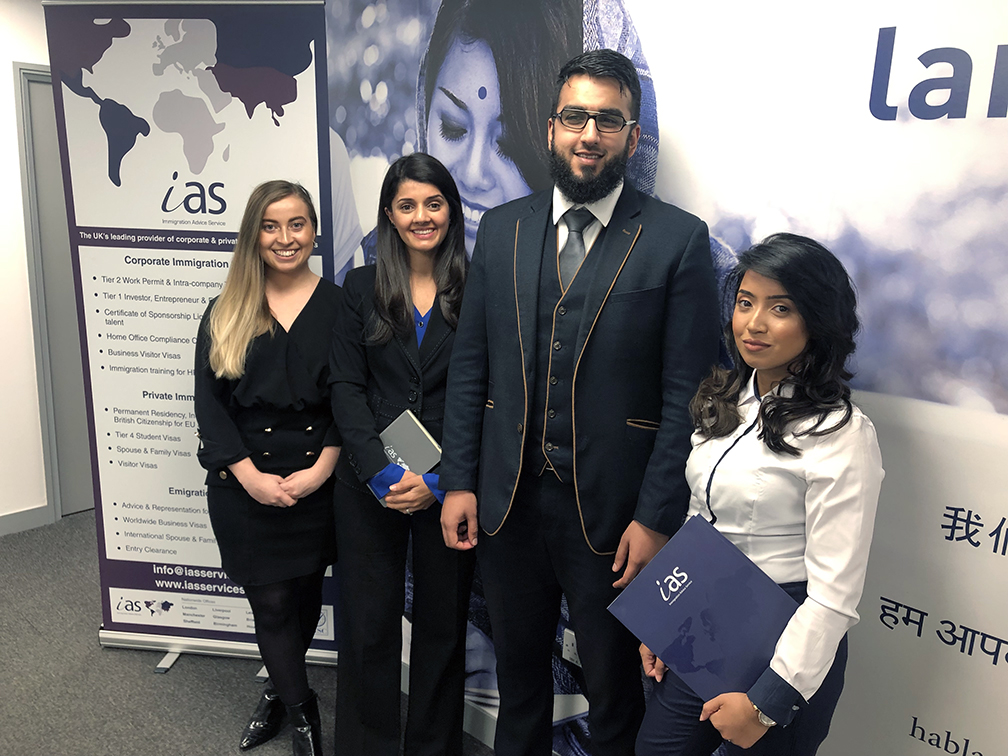 The Advice Package
During this untimed Advice Session with our professional immigration lawyers in London, you will receive our comprehensive advice, completely tailored to your needs and your situation.
Request the Advice Package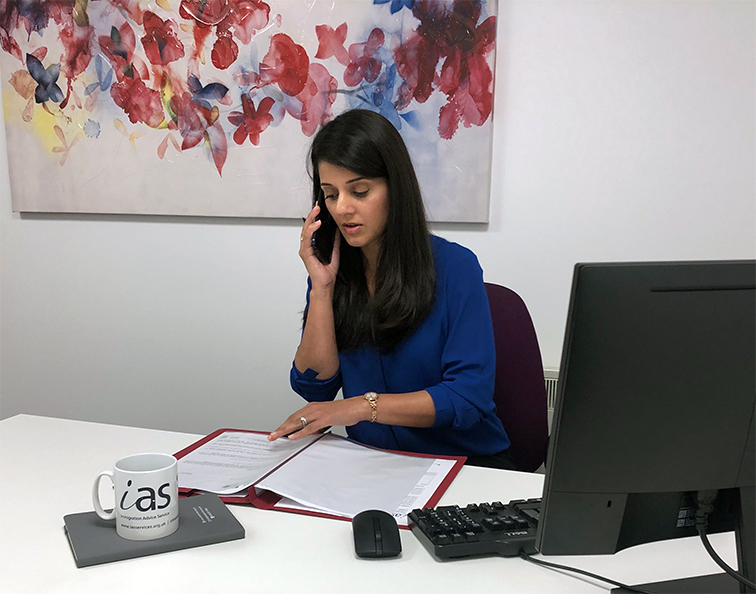 The Application Package
With our Application Package, your dedicated immigration lawyer will advise you on your application process and eligibility. Your caseworker will then complete and submit your forms to the Home Office on your behalf.
Request the Application Package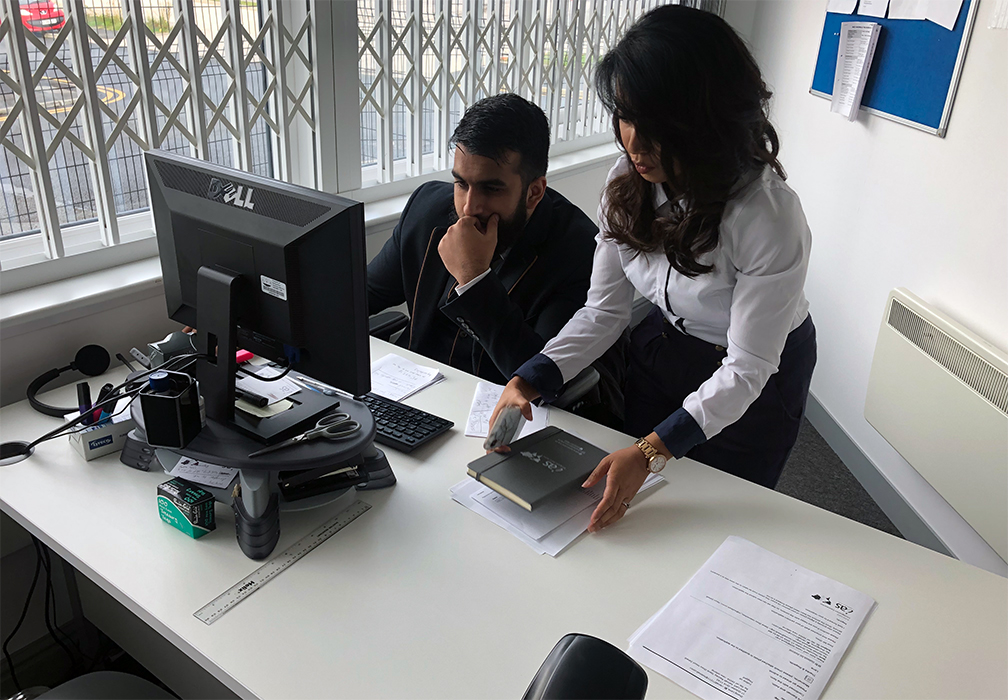 The Fast Track Package
Our Fast-Track Application Package is a premium service for those who need to submit their application in time with their deadlines. Your case will become a top priority for our lawyers and you will benefit from our highest-quality services.
Request the Fast Track Package
The Appeal Package
By choosing our Appeal Package, you can rely on our lawyers' legal knowledge and experience to ensure you have the highest chance of a successful appeal. We will also fully represent you in any hearings/tribunals.
Request the Appeal Package
Related pages for your continued reading.
If your primary purpose is tourism, you will need to apply for a Portugal Tourist Visa (Schengen Visa). This visa allows you to explore Portugal and other Schengen countries for up to 90 days within 180 days.
No, a Portugal Tourist Visit Visa does not allow you to work in the country. If you plan to work or study, you need to apply for the appropriate work or study visa before travelling to Portugal.
You can typically check the status of your visa application on the Portugal Visa Portal using the reference number provided during your application submission. The portal will provide updates on the processing of your application.