Portugal Residence Permit For Citizens Of Qatar
If you are a citizen of Qatar and wish to settle in Portugal you can apply for a Residence Permit. This will allow you to live and work in the country on a long-term basis.
To learn more about the Residence Permit including who can apply, the required documentation and the benefits of residency in Portugal contact one of Total Law's legal advisers today. Call us on +1 844 290 6312 or get in touch via our online form.
What Is the Portugal Residence Permit?
The Portugal Residence Permit gives non-EU citizens the right to live, study or work in Portugal for a period of one year. This temporary Residence Permit can be renewed annually for up to five years. After five years you can apply for permanent residence.
A temporary Residence Permit is useful if you don't know how long your stay in Portugal will be. If you know you want to live and work permanently in Portugal you can then apply for a permanent Residence Permit.
To apply for a Residence Permit in Portugal you will initially need a Residence Visa. This is valid for four months during which time you must apply for your Residence Permit.
Qatari citizens who wish to obtain a Residence Permit in Portugal will need to meet the eligibility criteria and follow a step-by-step process.
"I'm very happy with the standard of training received on the OISC Level 1 course, i passed my exam. Thank you!"
"My application was approved and a huge weight has been lifted from our shoulders this year "
"We used this service for the spouse visa extension application to assure that all the information was valid and correct."
Portugal Residence Permit Requirements and Documentation
Depending on the type of Residence Permit that you are applying for you will have to provide certain documents and evidence.
For instance, if you are coming to Portugal to study you'll need to show an offer from a Portuguese educational institution. Or if you are coming for work you'll need to provide a contract from a Portuguese employer.
Regardless of the particular Residence Permit you want there are a number of general documents that everyone needs to provide including:
Valid Residence Visa
2 recent and identical passport-type photos in colour
Valid passport or other valid travel document
Health insurance or proof of cover by the Portuguese national health service
Evidence of income above the minimum of €760 euros per month
Proof of accommodation
Permission to check your criminal record
Evidence of registration with tax authority
Documentary evidence of family relationship, where applicable
Proof of registration with Social Security, where applicable
These and any other documents relevant to the particular Residence Permit you're applying for must be in English or Portuguese.
For those coming from Qatar with documents written in Arabic, it will be necessary to have them translated into English or Portuguese. The documents will also need to be legalised or apostilled. There are many translation companies who can do this and fees will apply.
To ensure that you submit all the correct documents and meet all the criteria use Total Law's document checking service. Our knowledgeable immigration lawyers can make the process smoother and less stressful for you.
Call our professional team on +1 844 290 6312 for support on applying for a Portugal Residence Permit from Qatar and advice on submitting the correct paperwork.
How to Get Residency in Portugal for Qatari Citizens
Non-EU citizens including those from Qatar will need a Residence Permit in order to move to Portugal for work, study or to retire, this is compared to EU residents who do not need a Residence Permit to live in the country.
The kind of Residence Permit that you apply for will depend on why you are coming to live in Portugal and for how long you wish to stay.
Types of Portugal Residence Permits
There are different types of Residence Permits and the one that you apply for will depend on the reason for your entry into Portugal. You should ensure you are applying for the correct pathway in order to avoid lengthy delays or possible refusal.
Portugal Temporary Residence Permit
You can apply for a temporary Residence Permit through work, study, investment or for the purpose of family reunification.
These permits are typically valid for one year and can be renewed for another two-year period up to a maximum of five years. There are exceptions such as with the student permit which expires once your study program ends.
Residency by Work
In order to be eligible for the work Residence Permit, your job role must have been advertised for at least one month before your appointment.
Your new employer will need to apply for a work visa on your behalf, then you can apply for your Residence Visa through the Portuguese embassy in Doha.
When you arrive in Portugal you will need to apply to Serviço de Estrangeiros e Fronteiras (SEF), the Immigration and Borders Service for your Residence Permit. This must be done within four months as after this time the Residence Visa will expire.
Depending on the type of work that you will be doing there are several different work permits available including:
Work Visa for Highly Skilled Workers
Work Visa for Skilled Workers
Work Visa for Self-employment
Work Visa for Teaching
Work Visa for Cultural Activities
Tech Visa
Portuguese Golden Visa – Residency by Investment 
Portugal has always been an attractive option for those looking for EU residency. The Portuguese Golden Visa means that by investing in certain areas leads to a Residence Permit and permits visa-free access to Europe's Schengen Area. a
Following investment you can spend just seven days in the country in the first year and 14 days for every two-year period thereafter – crucially, this counts towards citizenship eligibility.  There is no requirement to live in Portugal and the relaxed residency rules, being some of the most lenient in the EU, appeal to a lot of people.
Investment is permitted in the following areas:
Capital transfer
Residential or commercial real estate
Scientific research
Job creation for at least 10 people
Fund subscription
Donating to Portuguese national heritage or the arts
There are various levels of investment which allow you to be eligible for a Portugal Residence Permit including:
Transfer a minimum of €1 million into a Portuguese bank account.
Invest at least €1 million in a Portuguese business or buy a minimum of €1 million worth of shares in a Portuguese company.
Invest a minimum of €500,000 in a qualifying Investment Fund
Buy residential property worth at least €500,000 or €400,000 if it is a low-density area. Be aware that it is no longer possible to buy property for investment in some larger cities or built-up areas such as Lisbon, Porto and the Algarve coast.
Buy property in an urban regeneration area worth at least €350,000 or €280,000 in low-density areas.
Make an investment of €350,000 in scientific or technological research in the country.
Invest a minimum of €250,000 investment in Portugal's heritage or art culture.
Residency Through Study
International students from outside the EU, including Qatari citizens can obtain a Residence Permit if they are offered a place on a recognised course at an approved Portuguese university.
As a student you need to provide proof of your offer to study in Portugal. You will also need evidence that your tuition fees have been paid and that you can support yourself financially while studying.
The Residence Permit through study is valid for a year and can be renewed annually. However, it will cease to be valid when the study period ends. If you intend to stay on and work in Portugal you then have to apply for a work permit.
However, any years of residency accumulated via a study permit cannot be applied to the five-year minimum required for permanent residency. This will only begin if and when you apply for another type of Residence Permit.
Residency by Retirement
As with residency through investment, applying for residence in Portugal through retirement is an attractive option for many people. The warm climate and excellent healthcare system are not the only draw for older people.
A major financial incentive is the full tax exemption for 10 years on foreign-sourced interest income, pensions and dividends. Direct dependents can also be included in this Residence Permit.
Retirees to Portugal will need to provide a variety of documents to fullfil the requirements  such as private health insurance, proof of income and accommodation.
Portugal Residence Permit for Family Reunification
Immediate family members or dependents of Portuguese residents or citizens can apply to live in Portugal. These Residence Permits are typically known as family visas.
The applicant must already hold a Residence Permit and apply to SEF for members of their family to come to Portugal. To apply for the family reunification Residence Permit you will need to supply supporting documents proving the family relationship.
Authenticated identity documents for those family members will be required as well as proof of accommodation and financial subsistence.
Eligible family members for this type of Residence Permit include:
Married or civil partners
Any children under the applicant's care
First-degree ascendents such as parents or grandparents
Siblings younger than 18 years of age under the applicant's care
How to Apply for a Portuguese Residence Permit
Portugal Residence Visa
The first step in the process is to apply for a Residence Visa. This allows you to enter Portugal and is obtained through the Portuguese embassy in Doha.
You will need to contact them to make an appointment to submit your application. Ask what supporting documents you need to provide and what the application procedure involves as this can vary from country to country.
It is a good idea to apply for your Residence Visa well in advance of your anticipated travel to Portugal as the processing times can be up to 60 days.
If you are applying for a work Residence Permit or a family visa your employer or family member will need to submit an application to SEF on your behalf prior to you applying for a Residence Visa in Qatar.
A Residence Visa is valid for four months and you need to apply for your Residence Permit within that period. Remaining in Portugal after your Residence Visa expires and failing to apply for a Residence Permit is punishable by a fine of between €400 and €1500.
Apply for the Residence Permit
With your Residence Visa, you can enter Portugal and begin your application for a Portugal temporary Residence Permit. This is done through SEF.
Depending on the type of Residence Permit you are applying for, gather all the required documents.
Include your completed and signed Residence Permit application form.
Make an appointment at SEF to submit your application.
Present your application in person at SEF.
Cost and Processing Time of a Portuguese Residence Permit
The initial Residence Visa that you require will cost €90. Fees for the Residence Permit are €72 with a €83 fee for processing.
You will need to pay a fee each time that you renew. The amount of the renewal fee will depend on the type of Residence Permit you have.
Applications are typically processed within a few weeks. If you have supplied all the correct documents and met the required criteria you will then receive your Residence Permit.
Benefits of the Portugal Residence Permit
There are many benefits to having a Portuguese Residence Permit including:
Visa-free travel in the Schengen zone and wider EU/EEA
Access to the workforce or education system
Ability to bring family members to Portugal
Good quality of life, healthcare and education
Opportunity to eventually gain citizenship
How Long Is a Residence Permit for Portugal Valid?
Your initial Residence Permit is valid for one year. If you renew it after this time the new permit will be valid for a further two years. You can renew your Residence Permit for a total of five years.
After you have lived in Portugal for an additional year under permanent residence you have the right to apply for citizenship and eventually a Portuguese passport. As a Qatar citizen, it is not possible to dual citizenship so you would have to relinquish your Qatar citizenship first.
Residence Permit to Portuguese Citizenship
When you have satisfied the requirements for permanent residence in Portugal you can apply to SEF for citizenship through naturalisation.
The eligibility criteria for Portuguese citizenship include:
Proof of sufficient working knowledge of the Portuguese language
No conviction for crimes with a jail sentence of three years or more
You will also have to produce supporting documents as part of your application. These include a document from SEF to prove you have lived in Portugal for six years or more.
It is also possible to become a citizen of Portugal if you have been married to or living with a Portuguese citizen for three years.
How Can Total Law Help?
There are many routes Qatari citizens can take to secure a Residence Permit. Whether through employment, study, investment or retirement there is a suitable Residence Permit for most people. However, the process can seem confusing with a lot of information to take in and documents to collate.
Total Law is here to help you navigate the process so that you can fulfil your dream of living in Portugal. With our experienced and knowledgeable immigration lawyers, we can assist you with every aspect of your application.
Increase your chances of getting your application right the first time and save yourself and your family time, stress and money by taking advantage of our expertise.
Get in touch today by calling +1 844 290 6312 or contact us via our online form. We are always happy to guide and advise you on every facet of your application journey.
Advice Package
Comprehensive immigration advice tailored to your circumstances and goals.
Application Package
Designed to make your visa application as smooth and stress-free as possible.

Fast Track Package
Premium application service that ensures your visa application is submitted to meet your deadline.
Appeal Package
Ensure you have the greatest chance of a successful appeal. We will represent you in any case.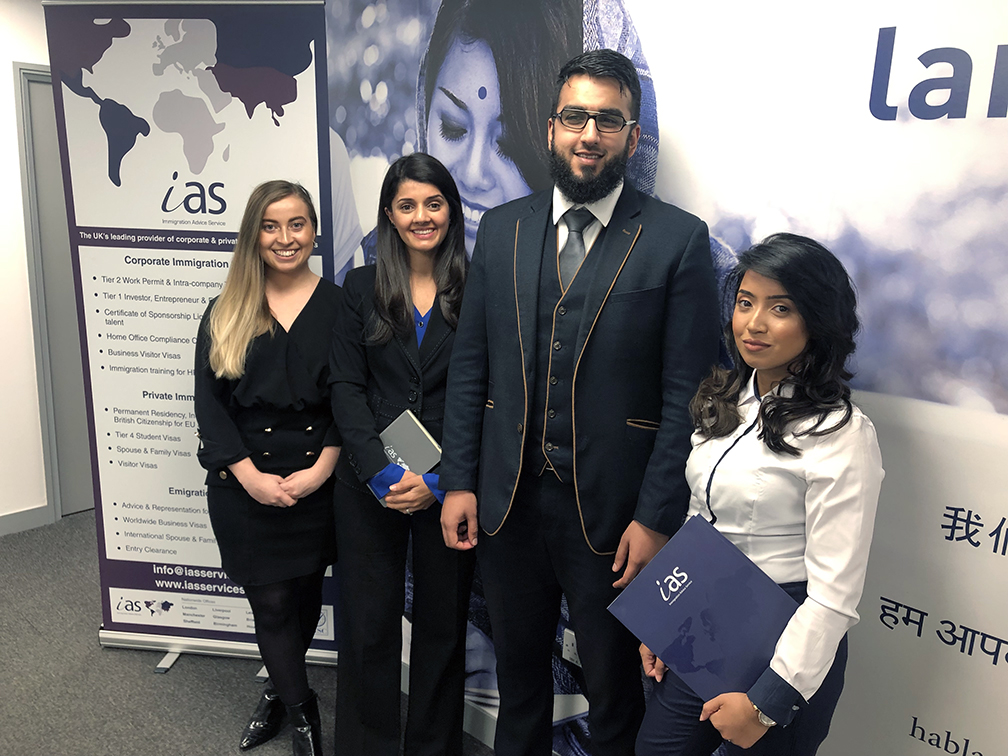 The Advice Package
During this untimed Advice Session with our professional immigration lawyers in London, you will receive our comprehensive advice, completely tailored to your needs and your situation.
Request the Advice Package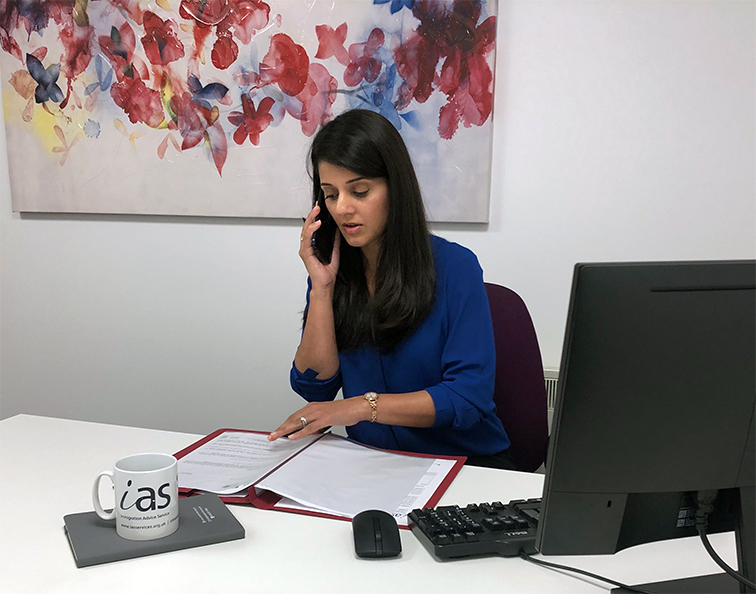 The Application Package
With our Application Package, your dedicated immigration lawyer will advise you on your application process and eligibility. Your caseworker will then complete and submit your forms to the Home Office on your behalf.
Request the Application Package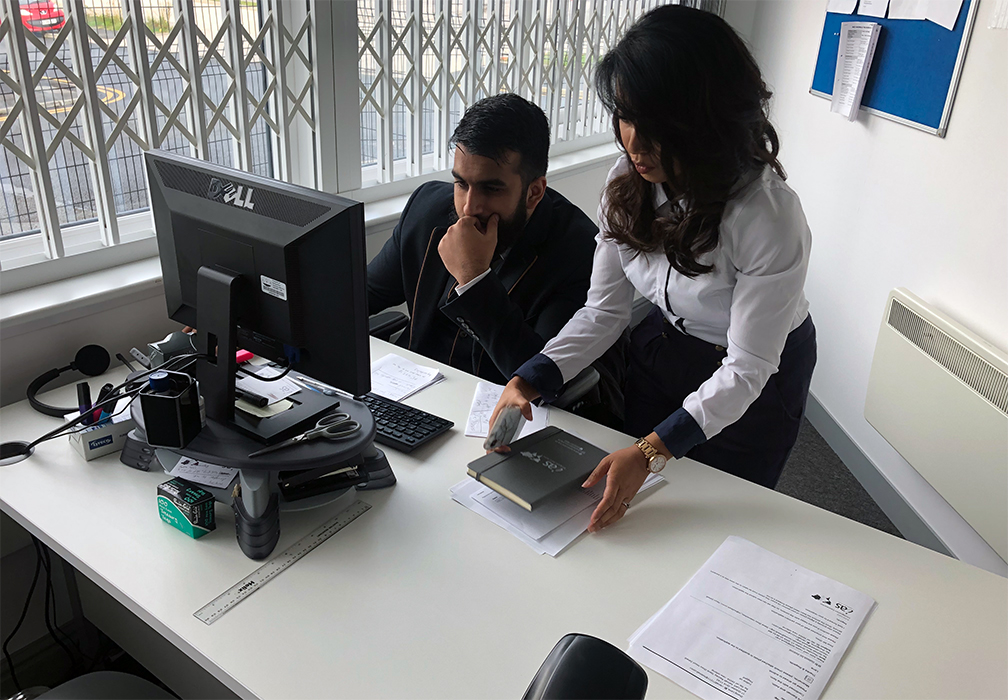 The Fast Track Package
Our Fast-Track Application Package is a premium service for those who need to submit their application in time with their deadlines. Your case will become a top priority for our lawyers and you will benefit from our highest-quality services.
Request the Fast Track Package
The Appeal Package
By choosing our Appeal Package, you can rely on our lawyers' legal knowledge and experience to ensure you have the highest chance of a successful appeal. We will also fully represent you in any hearings/tribunals.
Request the Appeal Package
Related pages for your continued reading.
Buying a residential property is a form of investing in Portugal and you can apply for a Residence Permit this way. However, the minimum investment option via this route is €280,000.
If you are eligible for a Residence Permit through investment in Portugal there is no requirement to live permanently in the country but you can if you wish.
You don't need to speak Portuguese to obtain a temporary Residence Permit. However, if you want to apply for permanent residency or citizenship then you will need to take a language test.