Portugal Citizenship By Investment For Citizens Of Qatar
Qatari citizens who want to settle permanently in Portugal can apply for Portugal citizenship by investment if they meet the eligibility requirements.
For more information on how to get Portugal citizenship by investment, you can contact our team, Total Law, by calling  +44 (0)333 305 9375 or messaging us online. We are always ready to answer your questions, assess your eligibility and even help you apply for a visa.
Your Guide to Portuguese Citizenship by Investment
In 2012, the government of Portugal created an immigration route known as the Golden Visa. The Golden visa has since then risen to become the most popular citizenship by investment program in any European country.
Portuguese citizenship by investment has done and is doing exactly what the government of Portugal wanted it to do: to attract investors to Portugal. So, if you are thinking of naturalising in Portugal and becoming an EU citizen, Portuguese citizenship by investment may be the way to get it.
The Golden visa issued to Qatari citizens who apply for Portuguese citizenship by investment is a residence permit that lets non-EU nationals live in Portugal for 5 years. At the end of the 5 years, you become eligible for permanent residence or citizenship.
Before you get this visa, you'd have invested in Portugal any sum between €200,000 and €500,000. You are also expected to maintain whatever investment you make. You'll swear an affidavit in that regard.
To make Portugal citizenship by investment more attractive, the government of Portugal has attached many incentives for those who apply for the Portugal Golden visa program.
Some benefits are low minimum stay requirement, reduced taxation, and access to the Schengen zone visa-free. The most attractive incentive, however, remains to get Portuguese citizenship.
"I'm very happy with the standard of training received on the OISC Level 1 course, i passed my exam. Thank you!"
"My application was approved and a huge weight has been lifted from our shoulders this year "
"We used this service for the spouse visa extension application to assure that all the information was valid and correct."
Benefits of Portugal Citizenship by Investment
Here are the benefits of applying for Portugal citizenship by investment:
Route to Permanent Residence and Citizenship
The main benefit attracting many Qatari citizens to apply for a Golden visa is that it is a route towards getting permanent residency or citizenship in Europe. If you spend 5 years on the Golden visa resident permit, you can apply for permanent residence or citizenship.
With a permanent residence visa, you can live, study and work freely in Portugal. Immigration rules no longer apply to you. The Portuguese border is always open to you, even when it is shut off from other foreign nationals.
If you eventually become a Portuguese citizen, you can apply for a passport. The Portuguese passport allows you to travel visa-free to over 180 countries.
You also become eligible to vote and be voted for during elections. Not just that, you also have access to affordable education, healthcare and social security.
Family Reunification
When you are applying for Portugal citizenship by investment, you have the option of going with your family. You can apply to travel with them or have them join you later.
When considering travelling to Portugal with your family, you have to keep in mind that the visa permits you to bring the following family members only:
Your spouse.
Your children who are not over 18.
Your children who are not over 26 but are dependent on you. They must also be enrolled full-time to study in Portugal.
Your siblings who are not over 18. You must also show you're their legal guardian.
Your spouse's siblings who are not over 18. You or your spouse must also have been their legal guardian.
Your parents, if they are up to 65 years of age, are dependent on you.
Your spouse's parents, if they are up to 65 years of age and are dependent on you.
Visa-free Entry into the Schengen Zone
As a Qatari citizen, you can enter other countries in the Schengen zone without applying for a visa if you have a Golden visa. You can go for vacation, medical treatment or a short-term study in any of these countries and stay for 90 days maximum.
Special Tax Arrangement 
The Portuguese government has a special tax arrangement with Qatari citizens who apply for Portugal citizenship by investment. As a Golden visa residence permit holder, you can be a non-habitual resident (NHR).
As an NHR, you don't spend up to 183 days in Portugal yearly. As a result, the income you earn from other countries will not be taxed, even if they are paid into a Portuguese bank account.
The government, however, will tax your investment in Portugal, but at a reduced rate of 20%. This is instead of the 48% others pay.
Unlimited Access to Portuguese Borders
Most Portuguese visas have a rule regarding how often you'll be allowed entry into Portugal. Some visas permit a one-time entry, and some others double. But the Golden visa offers you multiple entries into Portugal. You can leave and re-enter the country any time you wish.
This has proved immensely helpful to business people and globe trotters who have the need or urgency to move in and out of Portugal.
Pleasant Weather
Many people fear the harsh weather in Europe, especially during the winter. But Portugal is different. Winters in Portugal are not as severe and hard-biting as in other countries. This means you can settle in nicely without worrying about the warmth of home. In the Summer, Portugal is the place to be, with clear skies and beautiful beaches.
Live, Study and Work Freely
A Golden visa holder lives freely in Portugal. While your investment is running and making a profit, you can decide to enrol in a school and study a course while you wait for the 5 years to elapse. Your family members can also live, work and study for the duration you are expected to live in Portugal.
Variety of Investment Methods
There are different types of investment methods you can employ to get Portuguese citizenship by investment.
Here are the investment methods available:
Investment in Portuguese Heritage
Qatari citizens who want the golden visa can decide to fund the repair or production of an artistic project that reflects the culture of the Portuguese people. You can also provide the amount needed to protect or reconstruct a historical site relevant to the Portuguese people. In this category, you can opt to fund the preservation of artefacts of Portuguese origin in museums.
If you want to invest in this category, you'll need €200,000 if the site or artistic project is in a low-density area. If the project is in a high-density area, you'll invest €250,000.
Creating a New Business or Company
If you want Portuguese citizenship by investment as a Qatari, you can start a business or company on Portuguese soil. There is no specific amount of money that you need to do this. However, you must follow all the rules regarding business incorporation in Portugal.
If you hope to open the business in a high-density area, it must have the potential of giving 10 people permanent employment. But if it is in a low-density area, you must commit to giving 8 people permanent employment.
Funding an Existing Business
If you do not want to go through the stress of starting up a new company, you can fund a company already running in Portugal. This investment method will cost you a minimum of €500,000. You can support the business by either transferring the sum to them or choosing to become a shareholder in the business. You can buy shares worth €500,000.
Note that it is required that your funding empowers the business enough to employ 5 people and keep them on the payroll for at least 3 consecutive years.
Investing in Science and Tech Research
If you are a fan of science and tech and in awe of what they can do, you can support research institutions by funding their research or study. Note that the research must be in science and technology.
Should you consider this option, you'll have to invest a minimum of €500,000 if the research will be carried out in a high-density area. If the research is conducted in a low-density area, you'll have to invest €400,000.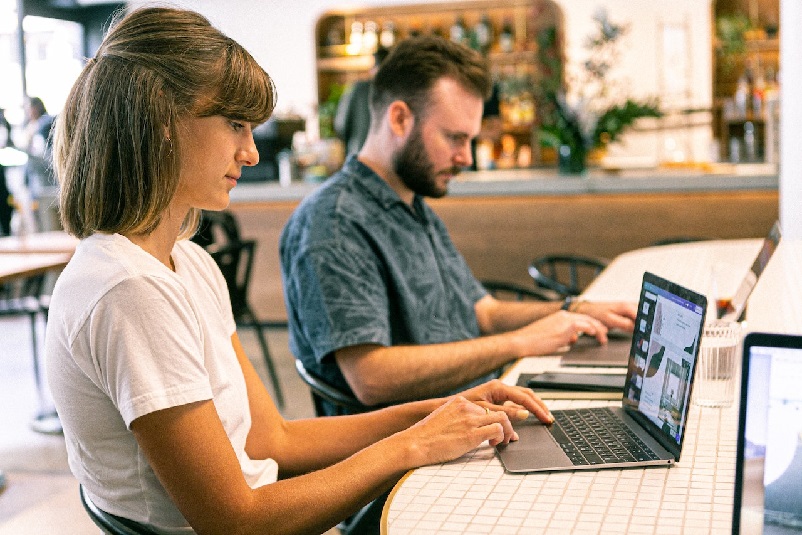 Venture Capital Fund
You can do a fund subscription with a company in Portugal. And before you go on with that, you must ensure that the business you are funding has at least 60% of its assets on Portuguese soil. You must again ensure that your funds will not be used to buy real estate, directly or indirectly.
To go through this route, you'll have to use at least €500,000 to buy capital funds in the company.
Capital Transfer
Another route you can take is the capital transfer route. To do this, move €1 500,000 into a Portuguese bank account. Note, though, that the Portuguese government has moved to close this route.
Portugal Citizenship by Investment Real Estate
Lastly, you can get a Golden visa by investment if you buy real estate in Portugal. The real estate route is the most patronised of all of the routes. It has attracted the most investors to Portugal.
You can invest in Portuguese real estate between €280,000 to €500,000.
The exact amount you need to spend in buying real estate depends on the location of the property you want to purchase. For properties in low-density areas, you'd have to buy a property worth €400,000. If you choose properties in high-density areas, you'll need to purchase property worth €500,000.
If the property you want is over 30 years old, located in a high-density area and needs reconstruction, you can invest €350,000 in the building.
If the dilapidated property is in a low-density area, you must invest €280,000.
You have to note that you can only purchase commercial real estate in the coastal cities of Portugal, like Lisbon and Porto. If you buy a residential property in any of those areas, you will not be eligible for the Golden visa.
Again, you must not spend all the minimum requirements on one property. You can buy multiple properties if the total value meets or exceeds the minimum requirement.
For example, if there are no properties worth €500,000 in the area you want to buy real estate, you can still buy 2 properties worth €250,000 each, which sums up to €500,000.
You can also combine resources with someone else to get a Golden visa. For example, if a property costs €1,000,000, you and a friend or relative can invest €500,000 each to get the property. By doing this, you have met the requirements and are eligible for a Golden visa each.
You must know that the real estate and capital transfer route to real estate are currently under review. The Portuguese Parliament has moved to stop the two routes, but the President has yet to give a final verdict.
Note that if the President signs the proposition into law, it will apply the next day. All applications not yet processed by the Embassy will be moved to the Entrepreneur Visa (D2) route.
The real estate and capital transfer routes are still open for applications and renewal. But this can change anytime soon.
Portugal Golden Visa Program Requirements
To get the Portugal citizenship by investment requirements, you must show you meet the following requirements:
Age
Qatari citizens who want to apply for the Golden visa must prove they are at least 18.
Nationality
The Golden visa is for non-EU nationals, so you are eligible to apply as a Qatari citizen.
Minimum Stay Requirement
If you hold a Golden visa, you must spend at least 7 consecutive days in Portugal yearly.
Investment in Portugal
Before your visa is approved, you have to show the Portuguese Embassy that you have an eligible investment. The amount to invest is dependent on the kind of investment you choose.
Maintaining the Investment
You must also show that you agree to maintain your investment in Portugal for 5 years. You will swear an affidavit for this.
Medical Insurance
When applying for a Golden visa, you have to ensure you have medical insurance. The insurance you will use for the application must be valid in every country in the European Union. Again, the value of the medical insurance must be a minimum of €30000.
Criminal History
The government of Portugal is serious about this requirement. This is a testament to the government's commitment to keeping Portugal's citizens and residents safe. You show the Embassy that you have never been convicted of a criminal offence. To this effect, you have to submit a criminal history certificate.
You must get this from the Qatari Police. You'll also need to get it from every country you've spent at least 3 months in the previous 5 years.
Fund from Abroad
You cannot borrow funds from a Portuguese institution and then use the money to invest in Portugal. That defeats the purpose of the Golden visa. So, the money you'll use for your investment must be income you earned abroad.
Documents Needed for the Portugal Citizenship by Investment Application
Qatari passport. You should present a passport issued no more than 10 years ago. It should also be valid for 3 months after your permit expires.
Passport photograph taken no earlier than 6 months before you applied for a visa. You'll have to submit two passport photographs that meet the Embassy's photo requirement.
Receipt that proves you have paid the application fees.
Criminal history certificate(s).
Medical insurance policy certificate.
Completed Golden visa application form.
Affidavit that shows you agree to maintain the investment in Portugal.
Signed consent form that shows you authorise the SEF to look into your history.
NIF number showing you will be tax-compliant in Portugal.
Portuguese bank account number. This requirement can be waived if you have an account with a bank with an affiliate in Portugal.
Birth and marriage certificates of your family members.
Property deed of real estate investment.
Adoption certificate or proof of legal custody for siblings and adopted children.
Employment offers given out to Portuguese residents or citizens from your company.
Official statement from a bank showing you transferred funds to your account.
Official press release showing you have funded a research work in Portugal.
Official press release from the Office of Strategy, Planning and Cultural Assessment proving you have invested in the culture and arts of the Portuguese people.
Statement from a business proving you have acquired shares from them.
How Much Does The Portugal Golden Visa Application Cost?
After investing in Portugal, other fees are payable to the Portuguese Embassy:
The processing fee for the main applicant's application will cost €533. You'll pay this for renewals, too.
The processing fee for your dependents' application will cost €83 each.
The application fee for the main applicant will cost €5325.
Application fees for your dependents will cost €2662 each.
You'll have to pay the lawyers assisting you in preparing the documents for your investments. Our lawyers at Total Law can help you with this. Call  +44 (0)333 305 9375 or message us online.
You'll also pay taxes on the property you bought.
How to Get Portuguese Citizenship Through Investment
To get Portuguese citizenship through investment, take the following steps:
Talk to us at Total Law
If you want us to handle your application, call us at +1 844 290 6312 or message us online. You stand a higher chance of getting a visa approval if we handle your application. This is because we have experts who can take care of your application and ensure a positive outcome.
Obtain an NIF Number and Open a Bank Account
Walk into any tax office in Portugal and request an NIF number. If you are not in Portugal, you can request this online. Our team can also help get this number for you.
Upon getting your NIF number, open a bank account.
You can also get this online or contact us to handle the process.
Gather Your Documents
Be thorough when gathering your documents. Incomplete or erroneous documentation will lead to your application being rejected. You can use the documents needed section to guide the documents you need to get.
Invest in Portugal
Once your documents are sorted, the next thing to do is to invest in Portugal. Are you still confused about which investment option to take? Our team is available to talk it over with you.
Pay the Application Fees
Before submitting your application, you must ensure you attach the proof of application fee payment. You can pay the application fees by money order, bank wire, online or at the Portuguese Embassy. Note that your application won't be processed if the officials can't see evidence of payment.
Make Pre-application
Go to the ARI website and fill out the application form. You have to attach your supporting documents to the form before you submit. Ensure that your documents are complete and are in PDF format. Your files must not be larger than 4 MB each.
After applying online, you may have to wait up to 6 months to get a response from the SEF.
If your application is successful, you can then schedule biometrics and document submission online at the website of the Portuguese Ministry of Foreign Affairs.
Appointment at the Embassy
You'll have to visit the Embassy at Aljamie Street, Street: 803, Zone: 67, Building: 31, PO Box 24854, Al Dafna, Doha, Qatar. You will only go to the Embassy on the day you were scheduled for the interview. Go with your family members if you applied with them.
After the review of your documents, your biometrics will be collected.
Pick Your Visa
After a successful application, you'll be told where to pick up your visa. Note that you're getting an entry visa valid for 4 months. You must change the entry visa to a residence permit within 4 months at the SEF Office in Portugal.
Dual Citizenship in Portugal
Portugal started allowing dual and multiple citizenship in 1981, so you can acquire Portuguese citizenship without renouncing your nationality. However, Qatar does not allow dual citizenship. You'll lose Qatari citizenship if you get Portuguese citizenship without the permission of the Qatari government.
How Long Does It Take to Obtain Portuguese Citizenship Through Portugal Golden Visa Program?
It can take up to 6 months to get a response from the SEF for your online application.
After collecting your biometrics, it will take another 2 to 6 months to get a response from the Embassy.
How Can Total Law Help?
Are you considering making applications for Portuguese citizenship by investment? Let us at Total Law help with your application. Our team comprises experienced immigration lawyers and experts who have handled applications for other Qatari citizens.
We can assist from start to finish, ensuring you have a seamless application. We can advise you on the best investment option, assess your eligibility, and help you prepare your supporting documents.
To know more about what we can do for you, call us at  +44 (0)333 305 9375 or message us online.
Advice Package
Comprehensive immigration advice tailored to your circumstances and goals.
Application Package
Designed to make your visa application as smooth and stress-free as possible.

Fast Track Package
Premium application service that ensures your visa application is submitted to meet your deadline.
Appeal Package
Ensure you have the greatest chance of a successful appeal. We will represent you in any case.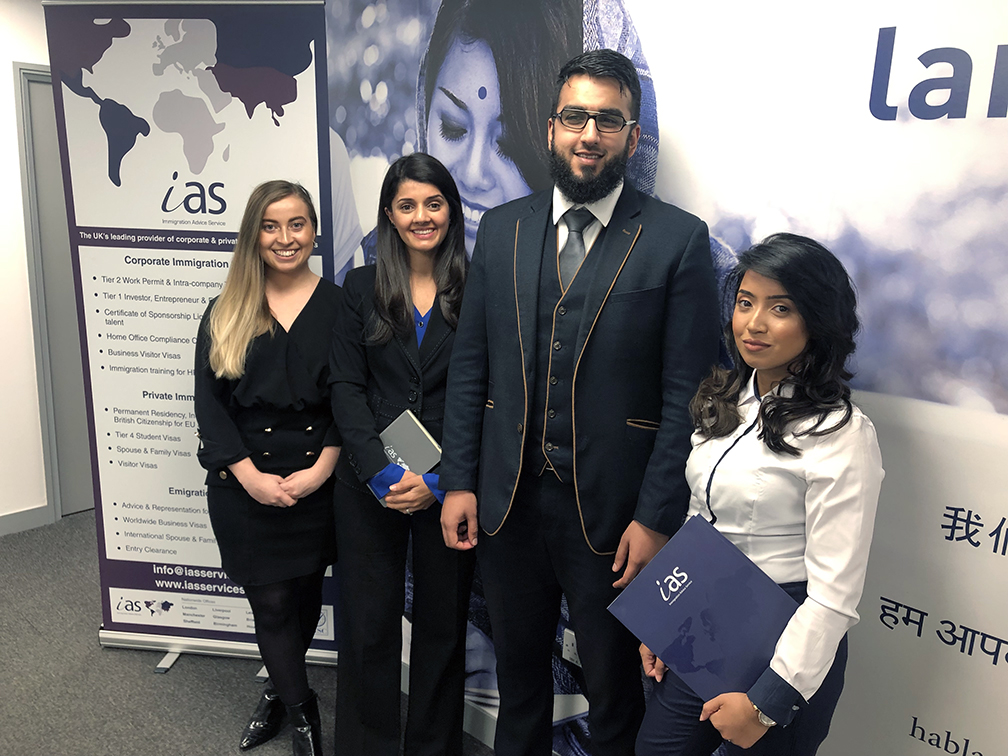 The Advice Package
During this untimed Advice Session with our professional immigration lawyers in London, you will receive our comprehensive advice, completely tailored to your needs and your situation.
Request the Advice Package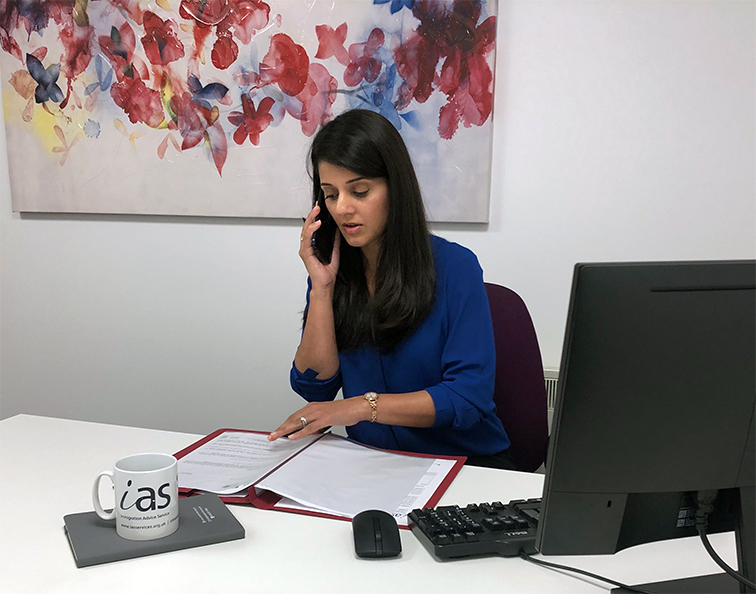 The Application Package
With our Application Package, your dedicated immigration lawyer will advise you on your application process and eligibility. Your caseworker will then complete and submit your forms to the Home Office on your behalf.
Request the Application Package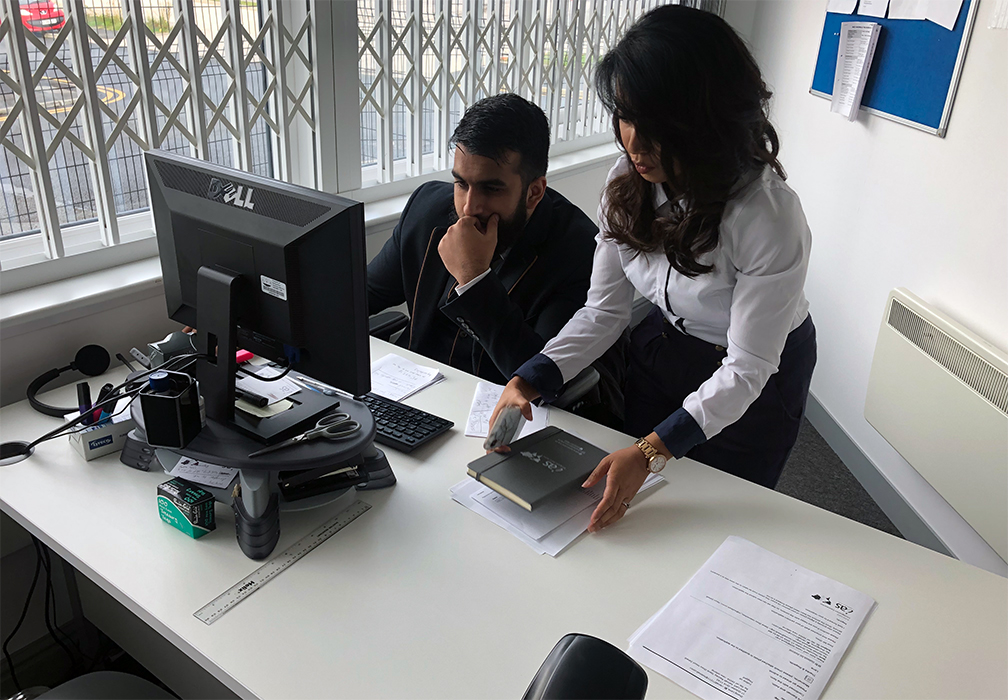 The Fast Track Package
Our Fast-Track Application Package is a premium service for those who need to submit their application in time with their deadlines. Your case will become a top priority for our lawyers and you will benefit from our highest-quality services.
Request the Fast Track Package
The Appeal Package
By choosing our Appeal Package, you can rely on our lawyers' legal knowledge and experience to ensure you have the highest chance of a successful appeal. We will also fully represent you in any hearings/tribunals.
Request the Appeal Package
Related pages for your continued reading.
Frequently Asked Questions
There are 2 disadvantages of the Golden visa. One, the processing time is long. And two, the financial requirement is not affordable for everyone. It is for the wealthy.
You can stay in Portugal with a Golden visa for 5 years. However, you are not required to stay in Portugal throughout the 5 years. You have to spend at least 7 days consecutively each year in Portugal.
The fastest way to get Portuguese citizenship is via the Golden visa. If you spend 5 years on the Golden visa, you can apply for citizenship.