Portugal Citizenship For Citizens of Qatar
Qatari citizens who meet the eligibility criteria for citizenship can obtain Portuguese citizenship status in Portugal and be allowed to enter any EU country of their choice. You may also invest in Portugal to qualify for Portuguese citizenship.
Talk to one of our immigration lawyers today at Total Law to get more insights on Portugal citizenship for Qatar nationals and how we can help you move to Portugal hassle-free. Call us on +1 844 290 6312 or contact us online.
An Overview Of Portugal Citizenship For Citizens of Qatar
Portugal is one of the European countries that has attracted many people worldwide. Among the reasons for this is that Portugal allows dual citizenship and life in Portugal is much more affordable than life in most countries of the European Union.
Additionally, it is a lot easier to get Portuguese citizenship or a passport through your investment in the country. You just need to invest and maintain your investment for a minimum of 5 years.
Apart from investments, there are several routes to Portuguese citizenship, such as by birth, adoption, marriage, naturalisation, etc. When you obtain Portuguese citizenship you will be allowed to enter all the EU countries visa-free.
You will be entitled to all the rights Portuguese locals have in the country, especially having the right to vote and to be voted for. Also, you will access Portuguese public healthcare services that are valid throughout the Schengen region.
Qatari citizens who wish to obtain Portuguese citizenship must be eligible and meet all requirements to apply. You will also need to follow a step-by-step guide to apply correctly.
"I'm very happy with the standard of training received on the OISC Level 1 course, i passed my exam. Thank you!"
"My application was approved and a huge weight has been lifted from our shoulders this year "
"We used this service for the spouse visa extension application to assure that all the information was valid and correct."
Requirements And Documents For Portuguese Citizenship By Naturalisation
Qatari citizens who want to obtain Portuguese citizenship must meet the following eligibility requirements. They include:
Overview
Stay in Portugal for a minimum of 5 years.
Be at least 18 years old.
Prove that you have integrated into the Portuguese community.
Have no criminal record.
Have no tax obligation in the country.
Pass the Portuguese language test.
Documents Required for Portugal Citizenship
After you have met the above eligibility criteria, you are required to provide some supporting documents for your Portuguese citizenship application. The documents include:
Criminal Record Certificate
The criminal record certificate also called the Police Clearance Certificate, is issued to Qatari residents who have stayed in the State of Qatar for a minimum of 6 months.
You must obtain the criminal certificate from the Criminal Evidence and Information Department (CEID) attesting that you do not have any criminal charges against you.
Before you receive this certificate, relevant authorities will conduct a background check to know if you have been involved in any criminal activity in Qatar. Once you receive the criminal record certificate, ensure that it is translated into Portuguese.
Proof of Exceptional Service to Qatar
Your request for Portuguese citizenship may be granted if you can provide evidence of your service to Portugal if you served the country or a community there.
Evidence of Your Ties to Portugal
You must provide proof that you have a connection to Portugal if you want to apply for Portuguese citizenship. You may not be required to provide this if you are taking the birth route to Portuguese citizenship.
To show ties to Portugal, Qatari nationals may need to provide the following:
Letter of admission to an educational institution in Portugal.
Your address in Portugal.
Evidence of Portuguese proficiency (A2 level in CIPLE test).
Your deed of agreement (proof of purchase of property).
Letter of Request for Portuguese Citizenship
You need to write a letter requesting to be conferred Portuguese citizenship status. The letter must be addressed to the Portuguese Justice Minister.
Include the following in the letter:
Date of Birth.
Nationality
Full Name.
Parents' Names
Residence Address.
Occupation.
Residence History.
Civil Status.
Lawyer's Name and Address.
The letter has to be written in Portuguese and must be notarised before you send it by post. Also, ensure that the letter is signed at the Registry and provide additional documents if you are required to do so.
Birth Certificate
Children born in Portugal must be registered and obtain a birth certificate regardless of whether all the parents are Portuguese nationals. You need to provide your birth certificate to apply for Portuguese citizenship. It is important for the Portuguese authorities to know where you were born and the names of your parents.
Your Qatari Passport
You must present your valid Qatari passport as it is one of the important identification documents needed for your Portuguese citizenship application. Your Qatari passport has to be valid for 6 months beyond the day you intend to leave Portugal.
Proof of Lawful Residence in Portugal
You must prove that you have met the 5 years stay requirement and that you are a legal resident in Portugal. Also, provide the address of your residence where you have lived for that period in Portugal.
The Portuguese authorities need to know the current visa you hold. You must also show them the previous visas you have held in Portugal that have helped you meet the minimum 5-year stay in Portugal to qualify for citizenship.
Proof You Have Paid Visa Fees
To have your application considered and to avoid refusal, you must include a receipt as evidence for all the visa fees you paid.
Birth Certificates of Parents and Grandparents
When applying for citizenship by descent, you may need to include the birth certificates of your parents or even your grandparents to solidify your claim of being their descendant.
Marriage Certificate
You may need to prove that you are legally married to your spouse by presenting your marriage certificate. You must have lived together for at least 3 years without separation.
Fees For Applying For Portugal Citizenship By Naturalisation
To apply for Portugal citizenship by naturalisation you will pay €250. You can pay this fee with your debit card at the place you applied.
Alternatively, you may pay by cheque or postal order if you wish to apply by post. Also, Qatari citizens who are up to 18 years and above may need to pay €65 for their Portuguese passport. However, during your Portuguese citizenship application process, there may be additional costs that may be involved.
For more clarification regarding Portugal nationality for citizens of Qatar and the fees you must pay, reach out to us at Total Law. Call us on +1 844 290 6312 or contact us online.
Applying For A Portugal Citizenship As a Citizen Of Qatar
Qatari citizens must apply for Portuguese citizenship in three ways. They include:
Online
You are not allowed to apply for citizenship online by yourself. Your immigration lawyer will take care of this application on your behalf.
Our immigration lawyers can help you apply for your Portuguese citizenship through the online platform the government of Portugal created for this purpose. Let us make your Portuguese citizenship application hassle-free. This is what we have done for so many Qatari nationals over the years with a massive success rate.
We know that you want to be a part of this journey and leverage our years of experience in handling Portuguese citizenship applications. All you need to do is get in touch with us at Total Law by calling us on +1 844 290 6312 or contacting us online for immediate assistance.
At the Counter
Visit your nearest Visa Application Centre (VAC) to apply for your Portuguese citizenship in person. Ensure you go with all the documents required of you and present them to be assessed.
The following are the visa application centres in Portugal you may visit. At the:
Registry Spaces in Lisbon, on the Campus da Justiça, on Avenida Fontes Pereira de Melo, and in Benfica.
Lisbon's Central Registry Office.
Nationality Desk.
Civil Registry Offices.
Odivelas Citizens' Shop.
Consulate of Portugal in your locality.
Institute of Registration and Notary Affairs' counter at the National Support Centre for the Integration of Migrants (CNAIM) located at Oporto or Lisbon.
By Mail
This is the third alternative for Portugal citizenship application submission. Before you mail your citizenship application, ensure you complete your application form and attach all supporting documents.
Follow the instructions provided by the Central Registry Office to complete your application form correctly. Your individual situation and the route to citizenship will determine the type of citizenship form that will be issued to you. Mail your application to Conservatória dos Registos Centrais, Rua Rodrigo da Fonseca, 202,1099-033 Lisbon.
Processing Time of The Application
Portuguese nationality processing time takes about a few months and up to 2 years from the day you applied.
Generally, your citizenship application processing time varies due to some factors, such as peak travel seasons, holidays, festive periods, incomplete documentation, and other complications during your application.
The Steps After The Citizenship is Granted
Once your Portuguese citizenship is successful, the next thing you must do is apply for a Portuguese passport. The Portuguese passport will help you to enter more than 180 countries without hindrance.
If you want to apply for your Portuguese passport, you can visit the following places:
Autonomous Regional Governments of Madeira and Azores.
Institute of Registration and Notary Affairs (IRN).
Passport shops in Porto and Lisbon airports.
Portuguese embassy or consulate if you are not in Portugal at the time.
Qatari applicants who are 18 years and above may pay about €65 for their passport. But if you are not in Portugal, you may pay a higher amount of fee.
Other Ways Of Obtaining a Portugal Citizenship
There are several other ways Qatari citizens can obtain Portuguese citizenship. Some of them include:
By Marriage
If you want to apply for citizenship by marriage, you must have lived with your spouse for 3 years. Remember that you will be disqualified if you break up or are separated from your spouse.
You must prove that both of you live together by presenting utility bills paid by both of you if you are in a relationship. Alternatively, you may be required to provide a government-issued marriage certificate as proof of your union if you are married.
Show that you have a connection to the Portuguese community such as the property you own, the time you have spent in the country, your proficiency in Portuguese, etc.
By Descent
If you have Portuguese parents or grandparents you may automatically become eligible for Portuguese citizenship without living in Portugal or proving any ties to the country.
Sometimes, this route is also taken as Portugal citizenship by birth because you may also qualify for Portuguese citizenship even if you were born outside Portugal but still have a Portuguese parent or grandparent.
Generally, you would only need to prove your ancestry connection to your parents through your birth certificate and those of your parents. But the only problem you may face is if you cannot contact your parents, or if their birth certificates can no longer be found.
By Investment
Qatari citizens who want to enter Portugal for investment purposes can choose this route. This route is also called the Portugal Golden visa programme.
This citizenship by investment allows you to invest in Portugal and maintain the investment for a minimum of 5 years. You are expected to stay in Portugal for at least 35 days (7 days yearly), within the 5-year period of your investment.
You may invest €500,000 to purchase an already existing business in Portugal to create about 5 full-time jobs and other employment opportunities to boost the Portuguese economy. You may also choose to donate to both private and government research organisations.
You must prove that you have invested in Portugal for 5 years to qualify for Portuguese citizenship. After the 5 years, you may liquidate the investment if you wish to do so.
By Sephardic Jewish Ancestry
As a reparation to the Jewish people who vacated the Iberian Peninsula during the Inquisition era, Portugal offers citizenship to the Jewish people of Sephardic ancestry.
The Inquisition era took place in the 15th century; it does not mean that you must trace your ancestry down to that century to be granted Portuguese citizenship. You just have to trace it down enough to prove your Sephardic Jewish heritage.
By Exceptional Service
As a Qatari citizen, if you have served the country of Portugal in the military or have made a mark in contributing immensely to the national security and well-being of the country, you may be granted citizenship. You just need to prove that you have carried out exceptional services in the country for you to be issued citizenship.
By Adoption 
The only people qualified for this route to Portuguese citizenship are Qatari citizens who are below the age of 18 years. If you were legally adopted by Portuguese parents, then you may apply for citizenship through this route.
You must prove your ties to Portugal by providing proof of your admission into an educational institution in Portugal, your ties to the Portuguese community, or your proficiency in Portuguese.
Benefits Of Portuguese Citizenship
There are several benefits of obtaining Portuguese citizenship. They include:
Pleasant Weather
The weather in Portugal is more pleasant than those of many European countries. Many expats continue to come to Portugal yearly, mostly because of the weather and beautiful environments in Portugal.
The northern part of Portugal is colder whereas the southern part of Portugal is warm and soothing for people who come from a country that has warm weather.
Good Healthcare Services
Qatari citizens who hold Portuguese citizenship are entitled to all the public services in Portugal, including Public healthcare services.
You can rely on the National Health System (NHS) of Portugal, if you wish, rather than obtaining private health insurance. Some of the health services in Portugal are totally free, while others are affordable.
For example, the medical examinations conducted by doctors at public healthcare centres are free of charge and the Portuguese government reduces the cost of prescribed medications.
Live in Other European Countries
With your Portuguese citizenship, you may live in any of the other 26 countries in the European Union without being restricted. You will be allowed to carry out your activities in those countries for the first 3 months without any hindrance.
Thereafter, you will be required to obtain a Certificate of Registration if you wish to stay in any of the EU countries beyond the 3 months in order to live, work, or study. The process of getting the certificate of registration is simple.
While holding your Portuguese passport and other valid identification documents, you may be required to present the following to obtain your certificate of registration:
Your employment contract (if you are employed).
Your documents proving that you are self-employed (if you are self-employed).
Certificate of enrollment into a Portuguese educational institution (if you are a student).
Proof of sufficient funds.
Right to Pass on Nationality to Descendants
When you obtain Portuguese citizenship, you will be able to confer your nationality on your children. If you intend to have children in Portugal, they will become Portuguese citizens automatically when they are born because their parent is already a Portuguese citizen.
Citizens Rights in Portugal
You will be entitled to several rights Portuguese and European Union locals have. You will have the right to pensions, social security benefits, the right to vote and be voted for, etc.
You will be entitled to all the rights that the European Convention on Human Rights set out for its citizens, such as employment rights, security, freedom of thought, etc. Ultimately, Portugal citizenship will let you enjoy several human rights that you may not fully access in Qatar.
Affordable Education
Some of the world's renowned Universities are located in Portugal and this has lured numerous international students into the country yearly. When you become a Portuguese citizen, you and your family will have to pay lower fees compared to what foreign nationals must pay for the same education.
Tax Exemption
As a foreign national who just obtained Portuguese citizenship, you will not be taxed twice by Portugal and your home country on the same income and at the same time. In Portugal, you will not be taxed on income you make abroad. Whereas, you will be taxed on income you make in Portugal but not as much as tax residents in the country.
How Can Total Law Help
Qatari citizens can choose the route to Portuguese citizenship that best suits them. Additionally, all applications for citizenship must be made correctly and up to the standard set by the Portuguese authorities.
You may not know the correct steps to take to apply for Portuguese citizenship as you must first, understand the route to Portuguese citizenship that suits your individual case. Our immigration lawyers at Total Law are always available to assist you with your Portuguese citizenship application.
We will help you understand the best route to Portuguese citizenship you must take and the specific required documents you must provide. We will assist you through the Portugal citizenship for Qatari citizen application process.
We will assist you throughout your citizenship application process, always keep you updated on your application status, and alert you when you are required to provide additional requirements. We are experienced with all citizenship matters, so let us take the hassle out of your Portuguese citizenship application process.
For personal assistance with your Portuguese citizenship application, contact Total Law today on +1 844 290 6312. We are always available to guide you through this process, and we are always here for you.
Advice Package
Comprehensive immigration advice tailored to your circumstances and goals.
Application Package
Designed to make your visa application as smooth and stress-free as possible.

Fast Track Package
Premium application service that ensures your visa application is submitted to meet your deadline.
Appeal Package
Ensure you have the greatest chance of a successful appeal. We will represent you in any case.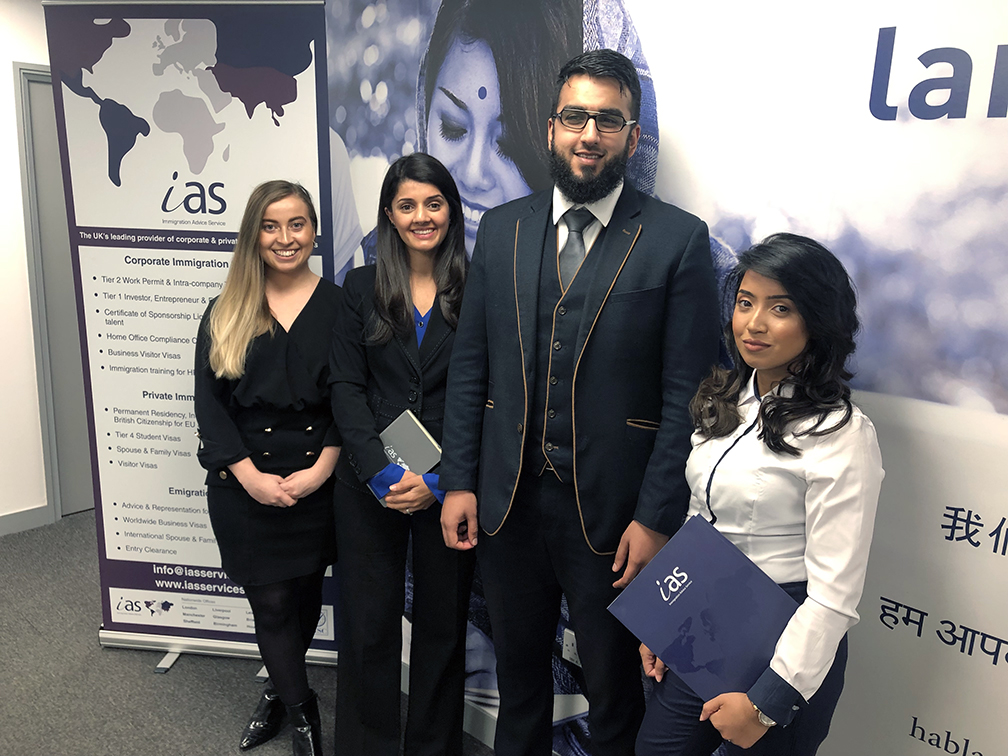 The Advice Package
During this untimed Advice Session with our professional immigration lawyers in London, you will receive our comprehensive advice, completely tailored to your needs and your situation.
Request the Advice Package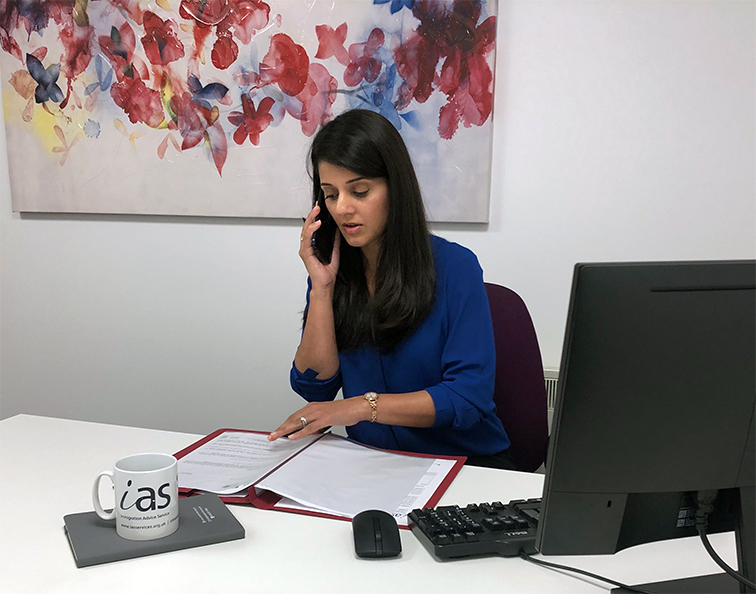 The Application Package
With our Application Package, your dedicated immigration lawyer will advise you on your application process and eligibility. Your caseworker will then complete and submit your forms to the Home Office on your behalf.
Request the Application Package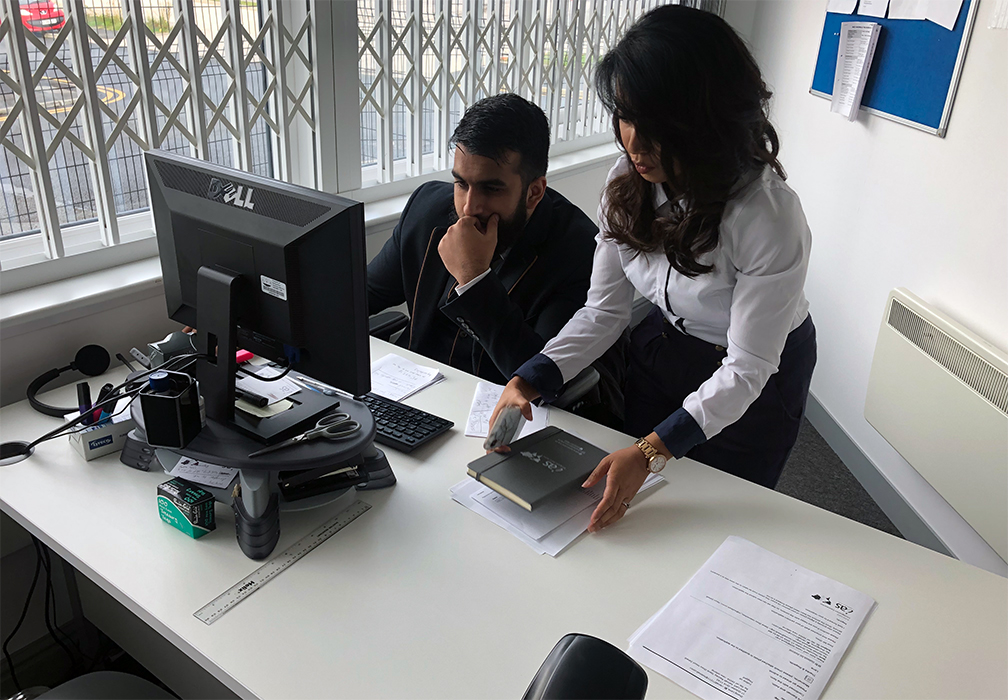 The Fast Track Package
Our Fast-Track Application Package is a premium service for those who need to submit their application in time with their deadlines. Your case will become a top priority for our lawyers and you will benefit from our highest-quality services.
Request the Fast Track Package
The Appeal Package
By choosing our Appeal Package, you can rely on our lawyers' legal knowledge and experience to ensure you have the highest chance of a successful appeal. We will also fully represent you in any hearings/tribunals.
Request the Appeal Package
Related pages for your continued reading.
Frequently Asked Questions
Yes, foreigners can obtain Portuguese citizenship, provided they meet eligibility criteria and all the requirements to qualify for Portuguese citizenship.
Portugal is the easiest country to obtain citizenship among all the countries in the European Union. This is partly because the investment option in Portugal is one of the most affordable.
Additionally, you only have to stay in Portugal for five years to gain your EU passport, unlike Spain, which would require you to stay for 10 years before you qualify for citizenship.
Some of the easiest ways of obtaining Portuguese citizenship are by birth or marriage. However, there are other options available for Qatari nationals whose birth and ancestry options do not fit.
Yes, students can get citizenship in Portugal as student visas count towards citizenship. However, students must obtain another visa if their course duration will not last for up to the 5 years minimum stay requirement needed to qualify them for Portuguese citizenship.