Portugal Digital Nomad D8 Visa
Qatari nationals and other non-EU citizens who hold a Portugal D8 visa have the privilege to enter Portugal and work for their employers anywhere in the world.
If you need more information about the Portugal D8 visa process, its types, eligibility requirements, or other services we offer, get in touch with us at Total Law. Call us today on +44 (0)333 305 9375  or message us online.
Portugal D8 Visa For Qatari Citizens
Qatari citizens who hold the Portugal D8 visa, otherwise known as the Portugal Digital Nomad visa or Passive Income visa, can enter Portugal to work remotely for their overseas employers. This visa is also suitable for Qatari nationals who can prove they are independent income earners.
Note that when applying for a Portugal D8 visa, your job, employer or business must not be in Portugal. You must meet a particular financial criteria to qualify for the Portugal D8 visa which is to prove that you earn at least €3,040 monthly.
The Portugal D8 visa is valid for 1 year, after which you are allowed to apply for a renewal at least 4 times. The fourth renewal of the visa now makes the duration of your stay in Portugal to be 5 years in total.
Upon your 5-year stay in Portugal with your Portugal D8 visa, you may qualify to apply for Portuguese permanent residency or citizenship. If you are granted Portuguese citizenship or permanent residency, you will enjoy all the rights and privileges of Portuguese citizens.
There are a few benefits Qatari nationals can enjoy by obtaining a Portugal D8 visa. First, for the first 4 years rather than paying 25% in taxes, the visa holder just pays 15%. Secondly, you can enter other countries in the Schengen zone with the Portugal D8 visa because Portugal is a member of the Schengen region.
"I'm very happy with the standard of training received on the OISC Level 1 course, i passed my exam. Thank you!"
"My application was approved and a huge weight has been lifted from our shoulders this year "
"We used this service for the spouse visa extension application to assure that all the information was valid and correct."
Portugal Digital Nomad D8 Visa Types
The Portugal Digital Nomad D8 visa comes in two forms, namely, a Temporary Stay visa and a Long-Term Residency visa.
Temporary Stay Visa 
This type of Digital Nomad visa is designed to allow holders to stay in Portugal for 1 year. This visa also allows its holder to make multiple entries into Portugal during the 1 year validity period.
This Temporary Stay visa is easy to apply for, but it does not offer a route to residency. This visa also permits its holder to enter other countries in the Schengen zone without obtaining another visa.
Long-Term Residency Visa 
The Long-Term visa initially comes with 4 months of validity. Upon entry into Portugal, the visa holder can apply for a residence permit within 4 months.
This visa permits the holder to stay more than 1 year. When you apply for this category of Digital Nomad visa, you will get a permit that will last for 4 months. During these 4 months, you are expected to apply for a residence permit that typically has 2 years validity.
You can apply to renew your residence permit for more than 3 years, after which you can qualify for Portuguese citizenship or permanent residency. Besides that, your dependents can join you in Portugal, provided you meet the requirements.
Portugal D8 Visa Eligibility Requirements
As a Qatari citizen, you must meet the eligibility requirements for a D8 Portugal visa before you can apply. You must:
Be a non-EU/EEA Citizen. Qatar is neither an EU country nor a country that has a visa-free agreement with Portugal. In light of this, you must obtain a Digital Nomad visa if you want to work remotely in Portugal.
Be 18 years or above.
Earn at least €3,040 per month.
Have accommodation in Portugal.
Have no criminal record.
Have a work contract for freelance or remote work.
Portugal D8 Program Documents & Paperwork Requirements
You must provide some documents as part of the D8 visa Portugal requirements to enter Portugal for remote work from Qatar. They include:
A valid Qatari international passport.
Your 2 passport photos.
Your bank statement shows that you earn €3,040 monthly.
Your bank statement shows that you have at least €36,480.
A cover letter explaining why you need to relocate to Portugal.
Your partnership or work contract to prove that you have remote work.
Proof of having valid health insurance in Portugal.
Your Police Clearance Certificate (PCC) showing that you have no criminal charges against you and that you are of good conduct in Qatar.
You must provide your NIF registration certificate.
Proof of your tax payment or refund voucher.
Proof of the relationship you have with your dependents, if you are coming with them.
Your proof of accommodation. This could be through property ownership or lease agreements in Portugal.
The Financial Requirement For The D8 Visa
Qatari citizens are required to prove that they will not become a burden to the Portuguese government when they enter Portugal. In light of this, you need to show that you can fend for yourself and your dependents.
You must show this by providing bank statements that detail your income or savings. Your earnings have to be four times higher than the minimum wage in Portugal (currently €760 each month).
You must meet the Portugal Digital Nomad visa income requirements that are calculated per year for your visa to be approved. The Portugal Digital Nomad visa category you are applying for determines how much you need to show.
You must show that you have earned at least €3,040 for the last 3 months before you apply for a Temporary Stay visa. You need to prove that your monthly income as a remote worker will keep being about the stated amount throughout your stay in Portugal.
You must demonstrate that you have a business, job, or investment paying you at least €8,460 per year if you want to obtain a residency or passive income digital nomad visa. If you want to bring your family to Portugal, you must present evidence that you have the resources to look after them.
To prove that, you must:
Show that you have €4,230 for your spouse or partner.
Prove that you have €2,538 for each of your children (if applicable).
Show that you have about €8,460 for a year.
Here are some of the ways you can meet the financial requirements:
Qatari nationals who are self-employed applicants may present a bank statement and documentation demonstrating that their company is legally registered in Qatar.
Candidates who work remotely may present their most recent 3 months' worth of payslips and bank statements.
Freelancer applicants must provide bank statements showing their savings as well as the last 3 months' payslips.
To meet the financial requirements as a Passive Income Digital Nomad, you can combine any of the following:
Income from investments.
Income from real estate.
Transferable equity.
Royalties.
Pension.
Income from selling intellectual property.
Interest from savings or fixed deposits that has accrued and is due.
Profits from companies that you don't work for.
Proof of Accommodation Requirement
You must prove that you have where to stay when you enter Portugal to work as a remote worker or freelancer. This is in a bid to convince the Portuguese embassy that you will not be stranded when you enter Portugal.
Therefore, you must show them your rental agreement between you and a property owner in Portugal or a house of your own. Or a booked hotel and Airbnb may be sufficient to solidify your claim. It must also show that you have a minimum of 1 year covered.
You may present a letter of invitation from your family member or a friend based in Portugal. This letter must show that your family member or friend who is a Portuguese resident will provide you with accommodation when you enter Portugal.
If all of these options to prove that you have a place to stay when you enter Portugal fail, you must submit your application alongside a letter. This letter must explain how difficult it has been for you to find accommodation but reassures the Portuguese embassy that you will get one once you enter Portugal. The embassy will now decide whether to give you positive feedback or not.
Health Insurance Requirement
Portugal is one of the European countries that is serious about medical healthcare services rendered to its citizens and residents. You may not access Portuguese public healthcare if you neither pay taxes nor contribute to the social security setup.
In light of this, you must obtain full health insurance that meets the standards of the European Union. You must also get health insurance for each dependent coming to stay with you in Portugal as it's not for you alone (the main applicant).
Therefore, you must show that you and your dependents are covered by the health insurance policy for a minimum of 4 months. The health insurance policy is worth €30,000 per individual.
Clean Criminal Record Requirement
All Qatari nationals applying for a Portugal Digital Nomad visa must present a Police Clearance Certificate (PCC). This certificate is issued to Qatari nationals who have been in Qatar for the last 6 months.
This certificate assures that you have undergone a background check by the Criminal Evidence and Information Department (CEID) affiliated with the Ministry of Interior in Qatar. It simply shows that you have no criminal record.
You must present a PCC because the Portuguese authorities want to know if you have a criminal record and to ensure that you will not become a threat to public safety when you enter Portugal.
Unfortunately, applicants who have a criminal record may have their applications denied. Note that it depends on the offense.
If you have a criminal background, you should speak with one of our immigration lawyers at Total Law who can advise you on your options. Reach out to us on +44 (0)333 305 9375 or contact us online.
As a Qatari national, you are required to obtain a criminal record check (PCC):
From Qatar.
From the country you have resided in for the past 3 months before your application.
From any other country you have lived in for the past 5 years.
Upon receiving your PCC, ensure that it is duly translated from Arabic into Portuguese or English and notarised by a translator recognised by the Portuguese authorities.
Minimum Stay Requirement For The D8 Visa
To keep track of how long digital nomads are permitted to stay abroad, the Portuguese government has established a minimum stay requirement. The minimum stay for digital nomads who are only staying temporarily is 6 months or 183 days. Portugal must be your home for 6 straight months in 1 calendar year.
Digital nomads with passive income must spend at least 16 of the permitted 24 months in Portugal. You must stay in Portugal for at least 28 continuous months out of a possible 36 months if you are lucky to have your visa extended as a digital nomad earning passive income for up to 3 years.
You must remain in Portugal for a minimum of 30 continuous months out of an estimated 60 months after receiving your permanent resident permit. If you don't adhere to these minimum stay criteria, your visa will be revoked.
Paying Taxes in Portugal
You are required to pay taxes as a digital nomad in Portugal. Because of this, you must obtain a NIF (Numero de Identification Fiscal) number.
The NIF number will help you to carry out various forms of financial transactions in Portugal, such as to purchase goods, or even to make online payments. Besides that, you will be required to present a NIF number to open a Portuguese bank account.
You can obtain a NIF number in two ways. First, you can walk into a tax office and obtain the number after undergoing the registration process. Secondly, you may apply for the NIF number online. During your online application for a NIF number, you must provide some details, such as your visa, means of identification, and your home address in Portugal or Qatar.
How To Apply For Portugal D8 Digital Nomad Visa
You must follow a step-by-step guide for a Portugal D8 visa application. Adhere to the guide below:
Complete the Application Form
Qatari applicants are required to fill out the Digital Nomad visa application form. You can access the form on the Portuguese Ministry of Foreign Affairs official website.
Fix an Appointment
After filling out the online application form for the Digital Nomad visa, you must then schedule an appointment with the Portuguese embassy in Doha. At the appointment, you are required to come with your required supporting documents for the Digital Nomad visa.
You may be interviewed at the appointment, and have your biometric information (fingerprints and photographs) taken. For the D8 visa Portugal Digital nomad, and expert guidance in your application process, you can reach out to our team at Total Law.
We can help you gather and assemble all the documents you are required to provide and give you tips on the best ways to pass the Portuguese visa interviews. Call our office on +44 (0)333 305 9375 or contact us online.
Pay Your Visa Fee
You are required to pay for the specific Digital Nomad visa you apply for. You must pay your Long-Term and Temporary-Stay visa fees.
Travel to Portugal 
After you have applied for a long-term and have your Digital Nomad visa approved, the Portuguese embassy will organise an appointment with the Immigration and Borders Service (SEF) in Portugal. You must attend the appointment and submit your documents, just as you did at the Portuguese embassy in Doha, along with a €320 fee.
Obtain the Residency Card
Your card will be sent to you by postal mail immediately after your application has been completely processed.
Portugal D8 Visa Processing Time
The approval process for the digital nomad visa may take some time. You will wait for about 2 to 3 months for the Portuguese embassy to respond to your initial visa request. You can anticipate a decision on your application to take 2 weeks after being interviewed by SEF in Portugal.
Costs Associated With The Application
You should be prepared to make payments as required during your Digital Nomad visa application process. You need to plan for the following Portugal Digital Nomad visa costs:
€180 visa application fee.
€320 residence permit fee.
Note that there are expenses, such as courier fees, and expenses involved in translating your documents from Arabic into Portuguese or English.
What To Do If The D8 Visa Application Is Rejected
Several reasons could cause your Portugal D8 visa application to be rejected, such as having no medical health insurance, criminal record certificate, failing to add other required documents, including false travel documents in your application, and so on.
You will be notified once your Portugal D8 visa has been denied. You have 15 days from the time you learn about the visa application denial to appeal the decision. If you are certain that the decision was incorrect, you must appeal it.
In a letter for Portugal D8 Visa Refusal, explain why you think the decision is incorrect and why it needs to be changed. If you do not know how to prepare a letter of appeal against the unfortunate decision you received, an immigration lawyer may be able to assist you.
This letter must be crafted professionally and highlight various reasons the Portuguese authorities should reconsider the decision they made regarding your Portugal D8 visa application. Our immigration lawyers at Total Law can be of help to you in this trying time.
We are experienced and expert immigration lawyers who have helped Portuguese visa applicants file Portuguese visa rejection appeals. We already know how to navigate Portuguese immigration-related cases and the best approach to take depending on the applicants' unique situations.
We have helped Qatari citizens appeal rejections of Portugal visa applications with a high turnout of positive outcomes and helped them get their Portugal D8 visa approved. Most importantly, if you let us assist you from the very first stage of your application, you would not have to worry about having your visa rejected.
The reason is that our lawyers already know their way around Portugal visas and the best practices involved in getting a positive outcome from visa application. Get in touch with us today at Total Law, call us on +44 (0)333 305 9375, or message us online.
What Are The Benefits Of The D8 Visa Program
Many incentives come with the Portugal D8 visa. The following D8 visa Portugal benefits can make your time working in the country enjoyable. They include:
Low Cost of Living
The cost of living in Portugal will delight you as an expat. Portugal's cost of living is relatively low when compared to other nations in Western Europe.
It is regarded as one of the main attractions for many retirees, independent contractors, and business owners. It is quite affordable to go out to eat, grab a coffee, or conduct your weekly grocery shopping. Additionally reasonably priced, public transportation makes it simple to move around the nation.
It is crucial to keep in mind that Lisbon has different price ranges from the rest of the nation. The city is still quite affordable, though, especially in comparison to other cities like London, Paris, and the like in Europe. Portugal's rural areas are extremely affordable. Your lifestyle and where you reside will determine how much you spend.
Easy Access to Other EU Countries
As a Qatari national who holds a Portugal D8 visa, you will be free to enter all the countries in the Schengen zone and Europe during the validity period of your visa. You will not be restricted from entering any country in the EU for pleasure, to carry out your business activities, or for any other purpose.
Welcoming Culture and History
Portugal has a well-known reputation for providing a warm residence for expats because of its nice people and hospitable culture. The Portuguese are known for their tolerance and friendliness.
Therefore, embracing, and connecting with Portuguese will be made much simpler if you acquire a bit of the native tongue. You will get the chance to meet new people and discover more about Portugal's history.
Perfect Weather Conditions
The great weather condition in Portugal is also another incentive you get from the Portugal D8 programme. The temperature is warmer as you move south and suitable for citizens from warm countries like Qatar. While the northern part of the country is colder, however, the weather is generally mild compared to the weather in most European countries.
Good Internet Connection
Working remotely requires a strong internet connection to work for your employers and meet deadlines. Portugal has good internet and is well-rated as one of the countries that have the fastest internet connection in the world.
You have to first reside in Portugal before you can subscribe to the internet package. It is also advised that you have a Portuguese bank account to avoid high charges in some deals when you want to subscribe to the internet packages.
Besides that, there are spots equipped with extensive networks of WiFi hotspots, such as at football stadiums, airports, hotels, public spaces, etc. This implies that you will relatively access the internet at any place you may be in and work remotely for your employer.
Great Co-Working Spaces
In Portugal, particularly in big cities like Lisbon and Porto, there are a lot of co-working centres to be found. Portugal is a desirable location for remote workers due to its good climate, beautiful environment, and welcoming locals.
One of Portugal's many co-working spaces is guaranteed to have what you need, whether you're searching for a focused work atmosphere, a lively community of like-minded people, or just a comfy spot to get some work done.
Naturalisation and Citizenship
Through naturalisation, you can apply for Portuguese citizenship if you are a permanent resident. To complete this process, you normally need to have lived in Portugal legally for at least 5 years.
When you become a citizen of Portugal, you are granted full citizenship, which entitles you to social benefits, the right to vote and be voted for, and the freedom to live and work anywhere in the European Union countries. The D8 Visa is a first step towards establishing a long-term future in Portugal, taking advantage of permanent residency, and perhaps even obtaining Portuguese citizenship.
Access to Health System and Resident Rights
The D8 visa holders can enrol in Portugal's national health system and have access to high-quality and affordable healthcare. They also have the right to education, social security, and other rights Portuguese residents have.
Tax Benefits
When you enter Portugal with a D8 visa, you can apply for the Non-Habitual Resident (NHR) status that lets foreign residents enjoy reduced taxes of over 10 years. Once you obtain the NHR status as a digital nomad, you will only be required to pay a fixed 20% tax rate for the income you earn in Portugal instead of paying the standard 48%.
How Can Total Law Help
As a Qatari national, you may qualify for a Portugal D8 visa if you can prove that you are an independent income earner. Additionally, you must meet various requirements to qualify for this visa.
With how affordable living in Portugal is, it is worth trying out to experience the renowned benefits of entering Portugal as a digital nomad. If you want to enter Portugal from Qatar as a digital nomad, you may not know everything involved to make a compelling application as it could be your first time applying for a Portugal visa.
Therefore we recommend that you seek expert guidance from our immigration lawyers at Total Law. We are experienced immigration lawyers who understand Portuguese immigration matters.
We have helped several applicants enter Portugal from Qatar and have successfully assisted applicants to appeal their visa rejections. Let us help in bringing you to Portugal hassle-free. Call us today on +44 (0)333 305 9375 or message us online for immediate assistance.
Advice Package
Comprehensive immigration advice tailored to your circumstances and goals.
Application Package
Designed to make your visa application as smooth and stress-free as possible.

Fast Track Package
Premium application service that ensures your visa application is submitted to meet your deadline.
Appeal Package
Ensure you have the greatest chance of a successful appeal. We will represent you in any case.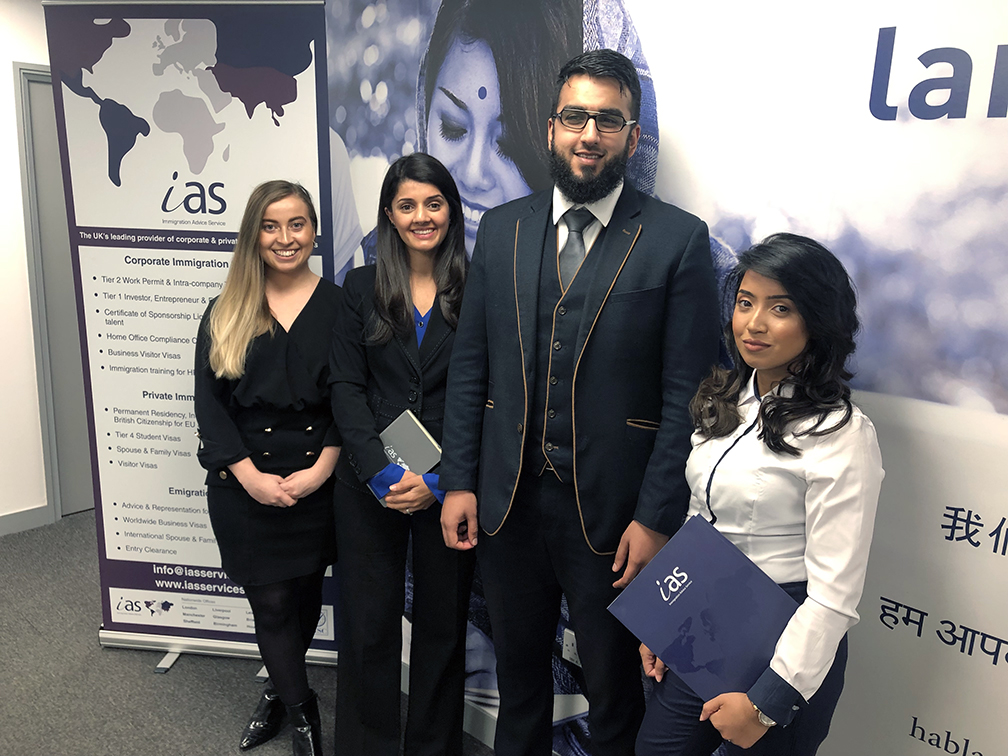 The Advice Package
During this untimed Advice Session with our professional immigration lawyers in London, you will receive our comprehensive advice, completely tailored to your needs and your situation.
Request the Advice Package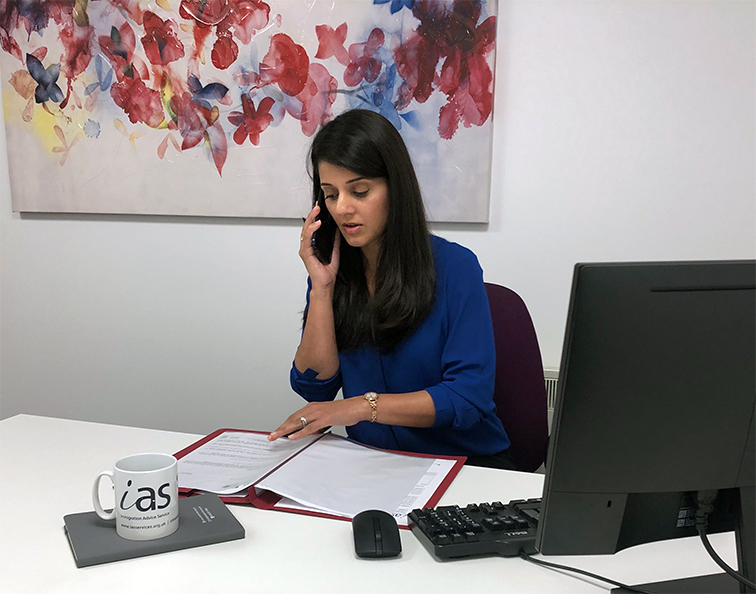 The Application Package
With our Application Package, your dedicated immigration lawyer will advise you on your application process and eligibility. Your caseworker will then complete and submit your forms to the Home Office on your behalf.
Request the Application Package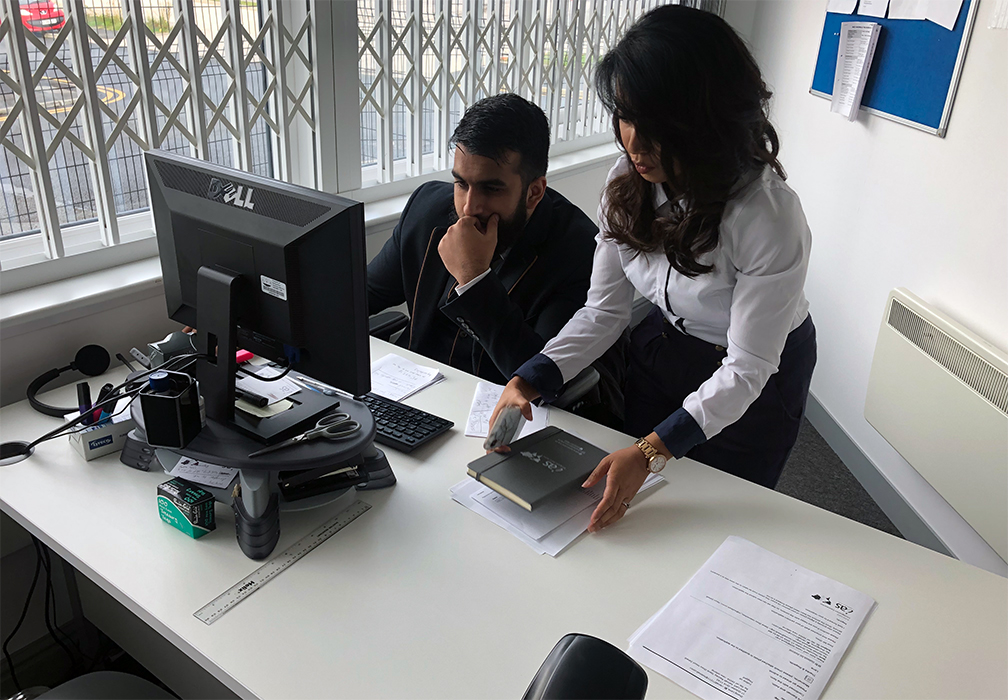 The Fast Track Package
Our Fast-Track Application Package is a premium service for those who need to submit their application in time with their deadlines. Your case will become a top priority for our lawyers and you will benefit from our highest-quality services.
Request the Fast Track Package
The Appeal Package
By choosing our Appeal Package, you can rely on our lawyers' legal knowledge and experience to ensure you have the highest chance of a successful appeal. We will also fully represent you in any hearings/tribunals.
Request the Appeal Package
Related pages for your continued reading.
Frequently Asked Questions
The remote working visa that Portugal offers is the Portugal D 8 Digital Nomad visa. This visa allows its holder to enter and stay in Portugal for about 1 year.
Remote workers, freelancers, and all applicants for the Portugal Digital Nomad visa are required to earn about €3,040 monthly to qualify for the visa.
Obtaining the Portugal Digital Nomad visa does not require much effort. The only requirements for the Digital Nomad Visa, unlike the majority of national visas to Portugal, are the capacity to work remotely and a reasonable level of income. The applicant is not required to establish a business, enrol in school, or obtain employment in Portugal.