Portugal Golden Visa For Citizens Of Qatar
Qatari citizens ready to invest in Portugal can move to Portugal and gain permanent residence or citizenship.
Looking for more details concerning the golden visa or any other visa type? Contact Total Law by calling +44 (0)333 305 9375 or sending us a message online. We can offer application guidance and advise you on meeting the eligibility requirements.
An Overview Of The Portugal Golden Visa For Citizens Of Qatar
The Portuguese government created an immigration pathway called the golden visa in 2012. This visa allows non-EU nationals to invest a certain sum in Portugal and maintain it for at least 5 years. In return for the investment, the golden visa holder gets certain privileges.
In addition, after 5 years, the visa holder can apply for permanent residence in Portugal or citizenship. Qatari citizens eligible to apply for the golden visa also have access to other EU countries.
If you are a Qatari citizen, you can invest between €200,000 to €500,000 in any eligible investment options the Portuguese government rolled out. You can take back your funds or sell the business after 5 years.
One of the selling points of the golden visa program is that the visa holder is not required to spend much time in the country. They must stay for a minimum of 7 days straight per year to meet the minimum stay requirement.
This is just one of the benefits of the program. Below are some other attractive benefits of the golden visa.
"I'm very happy with the standard of training received on the OISC Level 1 course, i passed my exam. Thank you!"
"My application was approved and a huge weight has been lifted from our shoulders this year "
"We used this service for the spouse visa extension application to assure that all the information was valid and correct."
The Portugal Golden Visa Benefits
After the Portuguese government started the golden visa program, thousands have taken advantage of the opportunity to move to one of the most beautiful countries in Europe. It is not surprising that many people are going to Portugal via the golden visa route.
Route to Portuguese Permanent Residency and Citizenship
One major reason you should consider applying for this visa is that it is one of the fastest means of getting permanent residency and citizenship in Portugal. In 5 years, you can settle permanently in Portugal or get a Portuguese passport.
As a Portuguese permanent resident, you can study, live and work in Portugal and other EU countries. You are also no longer subject to immigration constraints. You can leave and return to the country any time you wish.
If you become a citizen, you get an EU passport, which is one of the most coveted passports in the world. With that, you can vote and be voted for during elections and get public healthcare with social security. You and your family can also access education in Portugal at the rate offered to other citizens.
In addition to these, you can live and study freely in any country in the EU. The Portuguese passport can also give you visa-free access to over 180 countries.
Exemption from Paying Taxes
As a golden visa holder, you can opt to be a non-habitual resident. This means you do not spend up to 183 days in the country yearly. Consequently, any income you get outside Portugal will not be taxed.
But since you have an investment running in Portugal, the income from that investment will be taxed, albeit at a lower-than-usual rate. As a non-habitual resident, your income is taxed at 20% instead of the standard 48%.
Family Reunification
You can move to Portugal from Qatar with your family. There are 2 options for family reunification: you can either apply to move at once with your family, or you can move alone and get them to join you later.
Your family members can study, live or work in Portugal for as long as your golden visa lasts.
Note that not all family members can move to Portugal with you as dependants. Below are the family members who can move with or join you in Portugal if you hold a golden visa:
Your spouse or partner.
Your children who are less than 18 years of age.
Your children who are less than 26 but unmarried and are enrolled in a Portuguese institution to study full-time.
Your siblings who are below 18. But you must prove you are their legal guardian.
Your partner's siblings who are below 18. However, you or your partner must prove you are their legal guardian.
Your parents but they must be above 64.
Your spouse or partner's parents, but they must be above 64.
Visa-free Access to the Schengen Area
If you have a golden visa, you and your family can visit the Schengen area for 90 days without applying for a visa.
Low Cost of Living
You can make Portugal your home in the 5 years you will have your investment running. This is an excellent idea because the cost of living in Portugal is low compared to other parts of Europe. Portugal is cheaper than Qatar by 39%.
Pleasant Climate
The weather in Portugal is usually warm. Winter is not as hard as it is in some other European countries. As a Qatar citizen, you will adapt quickly to the weather.
Living in Portugal Freely
You can study in Portugal while your investment is running. The same goes for your family members. You can also decide to take up employment without restrictions.
Access to Quality Healthcare 
You and your family members can access quality healthcare in Portugal.
Access to Portuguese Borders
Unlike other immigrants with limited access to the Portuguese borders, you can access the borders at will. There are no limits on how many times you can pass through the borders.
Investment Types for The Portugal Golden Visa Program
Before the Portuguese Embassy grants you the golden visa, you must show them proof that you have invested in Portugal. But you do not invest in just about anything. There are specific investments that count towards the approval of your golden visa application. Failure to invest correctly will lead to a visa denial.
Below are the investment types that you can fund if you want to apply for a golden visa:
Investments in Cultural Heritage and the Arts
As a Qatari citizen, you can invest your money in Portugal's arts and cultural heritage. You can seek to rehabilitate or reconstruct culturally significant sites in Portugal.
These sites could be museums housing artistic artefacts, historical sites or buildings relevant to the Portuguese people. You can invest no less than €250,000 in this category if the heritage is in the urban region and €200,000 in the remote area.
Investments in Tech or Scientific Research
You can also choose to invest in tech or scientific research. You can donate money for research, which a public or private research organisation will do. The study must be in a science or tech field.
For this category, you must invest no less than €400,000 if the research is in a rural area and €500,000 in an urban area.
Investment in a Business
You can invest at least €500,000 in a business or company already running in Portugal. You can make a transfer in this regard, or you can buy company shares. In addition, your investment must reinforce the company or business to create at least 5 new jobs that will remain available for at least 3 years.
Incorporation of a New Company or Business
Another alternative is to create a new business and company in Portugal. This business must have the capacity to provide employment permanently to at least 10 people. If the business or company is located in a rural area, this requirement drops to 8 permanent jobs.
You have to ensure that you follow Portuguese procedures for business incorporation.
Fund Subscription
You can invest €500,000 via the Venture Capital Fund Investment route. However, you need to be sure that your funds will not be used to purchase real estate. Again, 60% of your funds must be invested in a business in Portuguese national territory.
It is important to note that you can pool resources with your friends and family to get a golden visa.
For example, if you intend to refurbish a cultural heritage or a work of art of historical importance that would cost €500,000, you and your friend or relative can combine to get this amount.
You two can get €250,000 each, which would meet the minimum requirement for that investment option.
Alternatively, if research would cost €1,500,000 in Portugal, you and 2 other friends or relatives can each contribute €500,000 for the golden visa. If the application is approved, the golden visa will be issued to the 3 of you.
Eligibility For The Golden Visa In Portugal For Qatari Citizens
The golden visa program is open to non-EU nationals. Hence, Qatari citizens are eligible for the golden visa program in Portugal.
All The General Requirements For The Golden Visa
Here are the Portugal golden visa requirements:
Age
To apply for a golden visa, you must prove that you are at least 18.
Income From Abroad
You must note that you cannot take a loan in Portugal to apply for a golden visa. The funds you will use for your application must originate outside of Portugal.
Clean Criminal Record
If you are applying for a golden visa, the Portuguese Embassy will have you submit a criminal record certificate to prove that you have not been convicted of any criminal offence. The Portuguese government is interested in keeping those who threaten the safety and well-being of Portuguese residents and citizens out of the country. You must get this certificate from Qatar and any other country you have lived in for at least 3 months in the past 5 years.
Medical Insurance Certificate
Another requirement you must meet if you intend to apply for a golden visa is acquiring a medical insurance certificate. This insurance must be valid throughout all of the EU. The value of the medical insurance must not be less than €30000. You must purchase medical insurance for each family member coming to Portugal with you.
Investment in Portugal
Before your Portugal golden visa is approved, you must show the Portuguese Embassy that you have made necessary investments in Portugal. You must invest between €200,000 and €500,000 in an eligible investment in Portugal.
Maintaining Your Investment 
You must sign an affidavit to maintain your investment in Portugal for 5 years. This affidavit is no longer binding once you complete the mandatory 5 years and become a permanent resident or citizen.
Minimum Stay Requirement
All golden visa holders must stay in Portugal for a minimum of 7 days straight per year. So, by the end of the 5 years, you must have stayed in Portugal for at least 35 days.
Documentation
Like any other visa application, you have to submit certain documents when submitting your application. These supporting documents are necessary to prove your eligibility for the golden visa program. Here are the documents below:
Valid Qatari passport. The passport must have been issued within the past 10 years and is valid 3 months after the golden visa expires.
Filled and signed Portugal golden visa application form. If you submit your form without signing it, your application will be rejected.
Recent passport photograph that meets the photo requirements standards of the EU. Every detail of your face must show clearly, and medicated glasses must not reflect the camera light.
Medical insurance policy certificate with a minimum value of €30,000. This certificate must be purchased for every family.
Signed affidavit showing you agree to maintain your investment in Portugal for at least 5 years.
Criminal record certificate obtained from the Qatari Police. The certificate must not have been acquired more than 3 months before you submit your application. Also note that if you don't live in Qatar, you will have to get a report from the country's Police force.
Evidence that you have paid the visa fees.
Portuguese bank account number.
NIF number that shows you will not evade tax payment as long as the visa runs.
Completed from showing that you have authorised the SEF to conduct a background check on your criminal history.
Official statement from the Office of Strategy, Planning and Cultural Assessment that shows that you have transferred funds needed to refurbish a cultural heritage in Portugal.
Official statement from the public or private research institution confirming that you have invested in their research.
Certificate of incorporation that shows you have set up a business or company in Portugal.
Official statement from the bank showing you have transferred the required sum for investment into a company.
Official statement from a business or company showing that you have bought shares in the company.
Job contracts between your company or the company you started and the employees showing that you have created new and permanent jobs.
Birth certificates of your children
Birth certificate that shows the older adults you are travelling with are your parents or your spouse's parents.
Marriage certificate when travelling with your spouse.
Adoption certificate that shows you are the guardian of your siblings or partner's siblings by law.
It is vital to note that all the documents you submit must be written in Portuguese or English. If your documents are in Arabic, you must translate and certify them. An authorised translator must do your translation and legalisation.
Documents showing your civil status must also be legalised. When submitting these documents, you must do so with the certified translations.
You can get certified translations through the following media:
Qatar Embassy or Consulate in Portugal.
Embassy of Portugal in Qatar.
Portuguese lawyer.
The Portugal NIF Number And Bank Account Requirements
One of the eligibility requirements you need to meet when applying for a Portugal golden visa is obtaining an NIF number and opening a bank account in Portugal.
Before opening a bank account, you must obtain an NIF number. This is the tax identification number in Portugal.
You can get the NIF number by simply walking into any tax office in Portugal and submitting the needed documents. These documents are your address within Portugal or outside of Portugal and your Qatari passport. Once you submit these, you get a tax identification number.
Since you are not in Portugal, you can give our lawyers at Total Law to get the NIF number for you. Contact us by calling +1 844 290 6312 or messaging us online.
Upon receiving your NIF number, you can open a Portuguese bank account. Note that if you already have an account with a bank in Qatar with a branch in Portugal, you don't need to open a fresh one.
It is also acceptable if you use online banks.
Below are the documents you must submit to the bank before an account is opened for you:
Valid Qatari passport.
NIF number.
Proof of income.
Portuguese phone number.
Address in Portugal or Qatar.
Again, if you are not in Portugal, call us at +1 844 290 6312 or message us online. We can help you open a Portuguese bank account.
The Costs of Portugal Golden Visa Application
Even after investing in Portugal with a lump sum, you still have to pay other visa processing fees to the Portuguese Embassy. Below is a breakdown of the fees you have to pay:
€533 is the processing fee for the main golden visa applicant. You are required to pay this fee again when applying for a renewal.
€83 for every dependent you intend to travel with. This fee will also be paid upon the renewal of the visa.
€5325 as a one-time payment for each family member's golden visa application fee.
€2663 is the fee for the golden visa renewal for each family member.
There are other fees you must consider when applying for a golden visa. If you go that route, you must pay for your business to be incorporated. You will have to pay lawyers to draw up papers for you if you are investing in a company or starting a new one. Our immigration lawyers at Total Law can help you with this.
How to Apply for The Golden Visa in Portugal From Qatar
Here are the steps you can take if you want to apply for the golden visa:
Speak with the Lawyers at Total Law
To apply for the golden visa, contact our team to help you. We can give you advice on the best investment option to take. Call +1 844 290 6312 or send us a message online. We can also represent you during the application process.
Obtain an NIF Number and Open a Portuguese Account
You should get into any tax office in Portugal and request an NIF number. This is relatively easy if you are in Portugal already with a different visa.
You can still contact us if you are not; we will help you get your NIF number. After we get your NIF, we can also help you open a bank account. If you already have an account in Qatar with a bank with a branch in Portugal, you don't need to open a new one.
Gather Your Documents
You must always take time to gather all the documents you need before you start the application. Your supporting document is a vital component of your application. If there are mistakes or discrepancies, your application will be denied. You can use the checklist above to know the documents you need and where to get them.
Invest in Portugal
Now that you know your investment options, pick a category and take the required steps. If you are confused about how to start, our team at Total Law can help you decide based on your circumstances and get you an investment option best suited for you.
Pay Application Fees
Note that if your application reaches the Portuguese Embassy without paying the relevant application fees, your application will not be processed. So, ensure you add your receipt to the other supporting documents.
Make Application Online
Once you have gotten the investment part out of the way, go to the ARI website (a portal created by the Portuguese government to manage visas by investment) and create an account. Fill out the form on the website and upload all of your documents.
Remember also to upload the proof that you have paid the visa fees.
The documents uploaded on the site must be in PDF format. Their sizes should also be not more than 4MB.
You can also contact us to make this application for you.
After you apply online, getting a response from the Embassy will take 60 to 180 days. If your application is successful, you will get an invite to schedule an interview with the SEF.
Biometric Collection with the Embassy
Book an appointment with the Portuguese Embassy in Qatar. You can do the scheduling on-call or online. On the agreed date, go to the Portuguese Embassy at Aljamie Street: 803, Zone: 67, Building: 31, PO Box 24854 Al Dafna, Doha, Qatar.
Give the officials your fingerprints. It is important to note that your family members travelling with you must also submit their prints that same day.
Pick Your Visa
After waiting for the Portugal golden visa processing time and your application is successful, the Embassy will tell you how to collect your visa. The Embassy will issue you an entry permit into Portugal.
Interview with the SEF in Portugal
Upon getting to Portugal, you must schedule a meeting with the SEF and pay a residence permit fee to get your residence visa.
Portugal Golden Visa Validity And Renewals
The Portugal golden visa validity is 1 year. You can apply for the renewal, which would last for 2 years. Upon the expiration of the 2 years, you can renew again for 2 years, making it 5 years.
Can Portugal Golden Visa Application Be Rejected?
Your application for a golden visa can be rejected for many reasons. Here are some of them:
Incomplete documentation.
Not meeting the investment requirement.
Not filling and signing the visa application form properly.
Failure to pay the application fee or attach proof that you paid the application fee.
Permanent Residency and Citizenship in Portugal Via The Golden Visa Route
One of the benefits of the golden visa is that after 5 years, the holders can apply for permanent residence or Portuguese citizenship.
Apply for permanent residence at the website of the SEF. Note that you must schedule your application with the SEF. They will direct you on where to submit your documents.
Here are the documents you must submit:
Evidence you have an appointment with the SEF.
Proof you hold a temporary residence permit.
Valid Qatari passport.
Two passport photographs.
Evidence you have paid the application fee of €15.
Portuguese Citizenship & Passport
Alternative to applying for permanent residence, you can apply for citizenship. It is the Ministry of Justice that processes applications for citizenship. The application has to be submitted in 3 ways:
In Person
Submit your application for citizenship at the following places:
Nationality desk.
Civic registry offices.
Registry spaces in Lisbon.
Odivelas' citizens' shop.
Portuguese Embassy or Consulate.
Institute of Registration and Notary Affairs (IRN)
By Post
You can apply for citizenship by post. You can mail your application form and documents to Conservatória dos Registos Centrais, Rua Rodrigo da Fonseca, 202, 1099-033 Lisbon.
Online
You need a lawyer to apply for citizenship online. If you wish to take this pathway, contact us at Total Law. We have expert lawyers who can help you do this.
You can now apply for your Portuguese passport if your citizenship request is approved. The Portuguese passport gives you visa-free access to over 180 countries.
How Can Total Law Help
At Total Law, we are dedicated to making your immigration dreams come true. We can help you gather the documents you need to apply for a visa, advise you on the best investment option, and draw and review the legal contract of your investment in Portugal.
If you are not in Portugal, we can legally represent you. With this, we can help you get your NIF number, open a bank account, and apply for a golden visa.
We have a passionate team of experienced lawyers who have assisted many Qatari citizens in moving to Portugal.
Are you interested in knowing more about the services we offer? Call us by dialling +44 (0)333 305 9375 or send us a message online.
Advice Package
Comprehensive immigration advice tailored to your circumstances and goals.
Application Package
Designed to make your visa application as smooth and stress-free as possible.

Fast Track Package
Premium application service that ensures your visa application is submitted to meet your deadline.
Appeal Package
Ensure you have the greatest chance of a successful appeal. We will represent you in any case.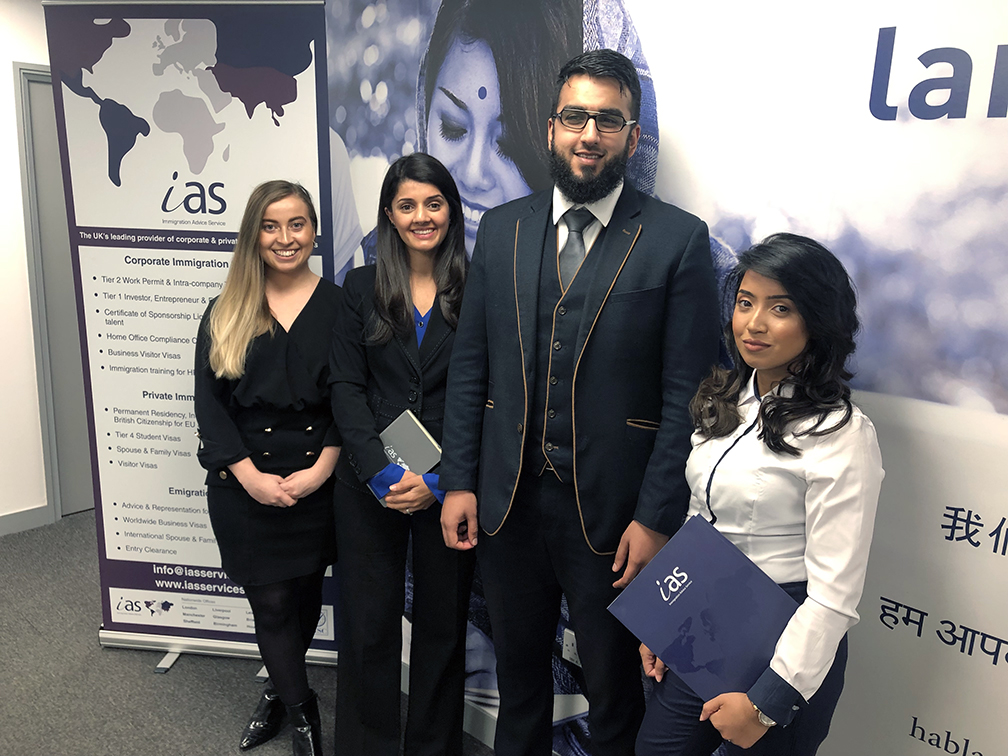 The Advice Package
During this untimed Advice Session with our professional immigration lawyers in London, you will receive our comprehensive advice, completely tailored to your needs and your situation.
Request the Advice Package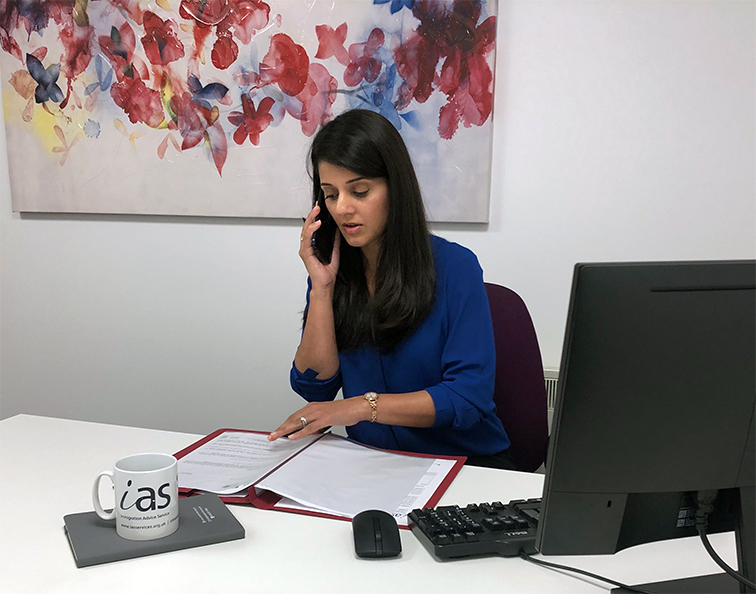 The Application Package
With our Application Package, your dedicated immigration lawyer will advise you on your application process and eligibility. Your caseworker will then complete and submit your forms to the Home Office on your behalf.
Request the Application Package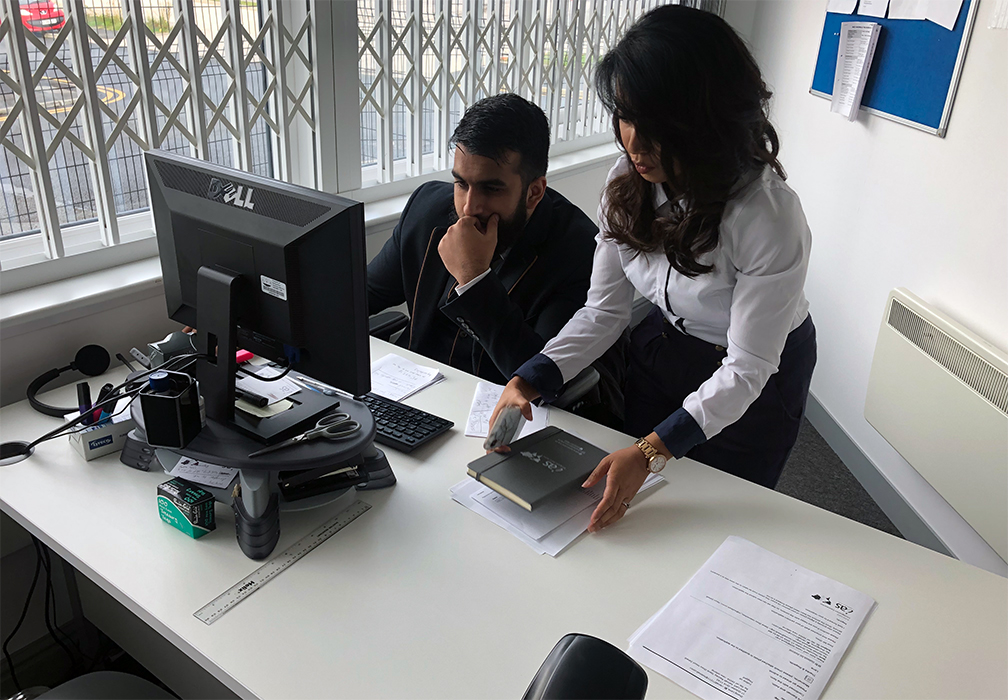 The Fast Track Package
Our Fast-Track Application Package is a premium service for those who need to submit their application in time with their deadlines. Your case will become a top priority for our lawyers and you will benefit from our highest-quality services.
Request the Fast Track Package
The Appeal Package
By choosing our Appeal Package, you can rely on our lawyers' legal knowledge and experience to ensure you have the highest chance of a successful appeal. We will also fully represent you in any hearings/tribunals.
Request the Appeal Package
Related pages for your continued reading.
Frequently Asked Questions
There are some disadvantages of the golden visa. First is the long processing time, and second is the cost.
The golden visa is not going away yet. However, the government of Portugal made some changes to the program. They closed down two investment options: the capital transfer option and the real estate option.
You do not need to take a Portuguese language test to apply for the golden visa. However, you need to learn the language to blend well with residents and citizens. You also need to know Portuguese to apply for permanent residence or citizenship after spending 5 years on the golden visa.