Portugal Retirement Visa for South African Citizens
For South African citizens, the Portugal Retirement Visa presents an opportunity to enjoy retirement in a beautiful and budget-friendly country.
At Total Law, we have successfully assisted many South Africans in realising their Portuguese retirement plans. Let us help with a smooth transition from South Africa to Portugal. Call us at +44 (0)333 305 9375 to get started.
Overview of Portugal Retirement Visa
The Portugal Retirement Visa, also known as the D7 Visa, is a popular option for South African citizens who are looking to retire in Portugal. The visa offers a number of benefits, including access to Portugal's excellent healthcare system and a low cost of living.
To qualify for the visa, you must be over the age of 18 and have a regular monthly income of at least €760 or an annual income of at least €8,460 plus health insurance cover that is valid in Portugal.
You can apply online or through the Portuguese embassy or consulate in South Africa and most visas are processed within four months.
Once you have been granted the Portugal Retirement Visa, you will be able to live in Portugal as long as you continue meeting the visa requirements. You can also apply for Portuguese citizenship after five years of residency.
"I'm very happy with the standard of training received on the OISC Level 1 course, i passed my exam. Thank you!"
"My application was approved and a huge weight has been lifted from our shoulders this year "
"We used this service for the spouse visa extension application to assure that all the information was valid and correct."
Benefits of the Portugal Retirement Visa
The benefits of the Portugal Retirement Visa for South African citizens include:
Holders can bring their spouses and children with them to Portugal
Retirees who become tax residents of Portugal through the Non-Habitual Resident (NHR) programme can benefit from a flat tax rate of 10% on their pensions and other foreign-sourced income. This can be a significant tax benefit for retirees coming from countries with higher tax rates.
Portugal has a public healthcare system that is available to all residents, including retirees.
Retirees who hold the Portugal Retirement Visa for five years can apply for permanent residency and eventually Portuguese citizenship.
A Portugal Retirement Visa holder can travel freely within the Schengen Area of 27 European countries.
If you are considering retiring to Portugal, the D7 Visa is an excellent option to consider. Contact us to assist you and boost your chances of success. Call +44 (0)333 305 9375 for immediate assistance.
Eligibility Criteria for the Portugal Retirement Visa
To be eligible for the Portugal Retirement Visa as a South African citizen, you must meet the following criteria:
Be over 18
Have a regular monthly income of at least €705
Hold a approved health insurance policy
Have a valid passport
Clean criminal record
Required Documents for the Portugal Retirement Visa For South Africans
To apply for the visa you must provide a range of documents to support your application. These include:
Valid passport with two blank pages and a validity that exceeds your intended stay by at least three months.
Completed D7 Visa application form.
Two recent passport-sized photos.
Evidence of a regular source of income such as pension statements, bank statements showing savings, or other evidence of passive income.
Health insurance policy covering treatment in Portugal and the Schengen area.
Police clearance or criminal record certificate from South Africa. If you have lived in other countries for extended periods in the last five years, you may need certificates from those places as well.
Evidence of a residential address in Portugal such as rental contract, property deed, or hotel reservations.
Statement explaining your reason for relocation to Portugal is required.
Statement declaring that you are not suffering from any contagious diseases as per international health regulations.
All documents must be in Portuguese or accompanied by an official translation.
Portugal Retirement Visa Passive Income Requirement
The Portugal Retirement Visa income requirement is €760 per month for a single applicant. For dependents, you will need to add an additional 50% of the minimum monthly salary for each adult dependent and 30% for each minor dependent. For example, a couple applying for the Portugal Retirement Visa would need to have a combined passive income of €1,140 per month.
You are not required to demonstrate that your passive income is sufficient to support your lifestyle in Portugal but you will need to show you have enough income to cover your basic living expenses, such as food, housing and transportation.
Passive income in Portugal includes pension earnings, investment returns, rental revenue, intellectual property proceeds, annuity and trust incomes, and gains from specific investments like real estate investment trusts.
Some examples of documentation that you may be able to use to show that you meet the minimum passive income requirements include:
Bank statements showing regular deposits from passive income sources.
Tax returns
Investment statements
Lease agreements
Royalty agreements proving royalty income
A letter from your accountant or other financial advisor stating that you have a reliable source of passive income
If you are unsure whether your income qualifies as passive income for the Portugal Retirement Visa, it is advisable to consult with an immigration lawyer or consultant.
At Total Law, we can help you assess your eligibility and ensure that you meet all of the requirements for the visa. Call +44 (0)333 305 9375 for immediate assistance.
Application Costs For the Portugal Retirement Visa
The application costs for the Portugal Retirement Visa total €246 and are made up of:
Visa fee: €90
Residence permit fee: €73
Portuguese Immigration and Borders Service (SEF) processing fee: €83
How To Apply for a Portugal Retirement Visa From South Africa
Once you have checked you are eligible for the Retirement Visa from South Africa and gathered your documents, you can schedule an appointment with the Portuguese embassy or consulate in Pretoria, South Africa.
You will need to bring your paperwork and completed application form to this appointment and pay the required visa processing fee. Your application will then be assessed and you will be contacted if any extra information is needed.
If your visa is approved, you can travel to Portugal and apply for a Residence Permit. You must do this within four months of your arrival in Portugal.
Portugal Retirement Visa Validity Period
The Portugal Retirement Visa is initially valid for one year. However, it can be renewed twice, each time for two years, for a total of five years.
After five years of living in Portugal on the D7 Visa, you can apply for Permanent Residency. If you are granted permanent residency, you will be able to live in Portugal and eventually citizenship.
Switching from Retirement Visa to Permanent Residency in Portugal
Before considering permanent residency, holders of the Portugal Retirement Visa typically need to maintain their temporary residency status for five consecutive years. To apply for Permanent Residency you will need to apply via your local SEF branch with proof of residency.
If your application is approved, you'll receive a Permanent Residence card, which is usually valid for ten years but can be renewed indefinitely. As a permanent resident, you won't need to continue meeting the income requirements that were necessary for the Retirement Visa.
After obtaining permanent residency you can consider applying for Portuguese citizenship. This step is optional but can be pursued after six years of legal residence (including the years under the D7 Visa), subject to meeting certain criteria and passing a basic Portuguese language test.
South Africa also allows dual citizenship so you can apply to retain your South African passport when applying for Portuguese citizenship.
Bringing Your Family on a Portugal Retirement Visa
If you are granted the Portugal Retirement Visa, you can bring your spouse and dependent children to live with you in Portugal. Your spouse and children can apply for a Family Reunification Visa, which allows them to live in Portugal for as long as you have a valid Residence Permit.
To apply for a Family Reunification Visa, your dependents will need to meet the following:
Prove they are spouse or dependent children
Possess a valid passport
Have health insurance recognised in Portugal
Provide evidence of financial support from you
The processing time for the Family Reunification Visa is around 3-4 months. Once your spouse and children have been granted the visa, they will be able to live in Portugal for as long as you have a valid Residence Permit. They will also be able to apply for Permanent Residency after five years of living in Portugal.
How Can Total Law Help?
At Total Law, we specialise in immigration law, and as a South African seeking to retire in Portugal, we offer services to ensure a stress-free process. We will assess your eligibility for the Portugal Retirement Visa and advise you on the best way to meet the requirements.
Our team of experienced lawyers will check your visa application form, increasing your chances of approval. We have an expert understanding of Portuguese immigration law and regulations and have a proven track record of success in helping South Africans immigrate to Portugal.
If you are considering retiring in Portugal, reach out to us today. Call us at +44 (0)333 305 9375 to book a consultation.
Advice Package
Comprehensive immigration advice tailored to your circumstances and goals.
Application Package
Designed to make your visa application as smooth and stress-free as possible.

Fast Track Package
Premium application service that ensures your visa application is submitted to meet your deadline.
Appeal Package
Ensure you have the greatest chance of a successful appeal. We will represent you in any case.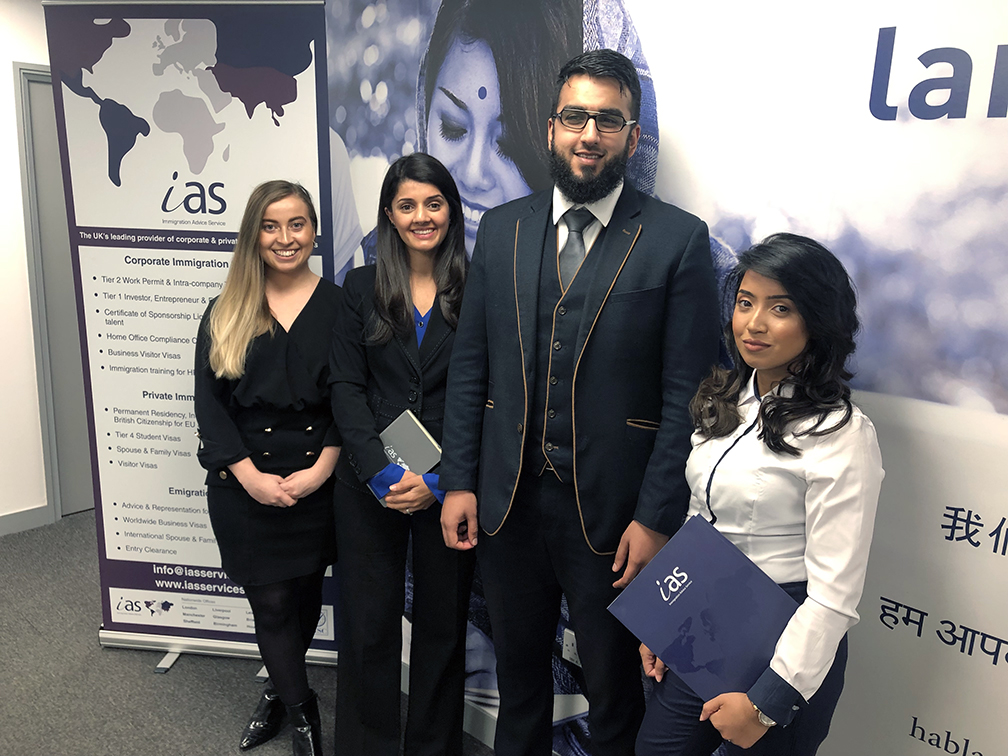 The Advice Package
During this untimed Advice Session with our professional immigration lawyers in London, you will receive our comprehensive advice, completely tailored to your needs and your situation.
Request the Advice Package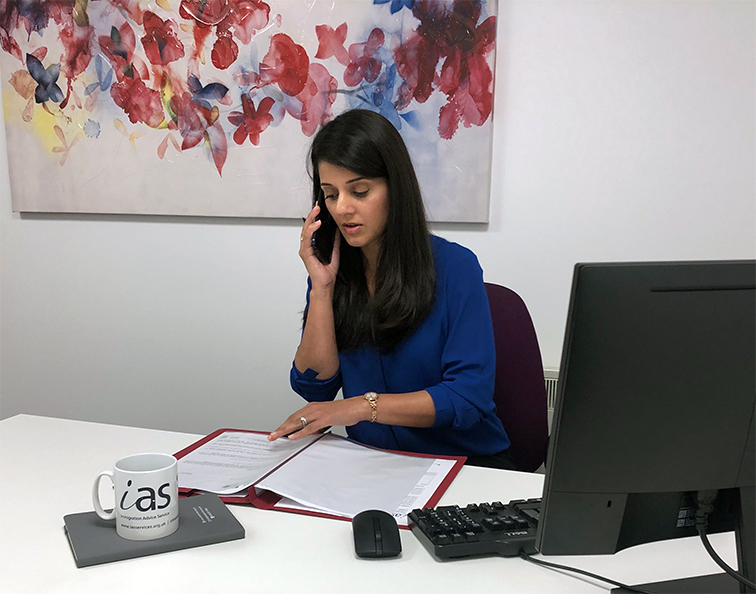 The Application Package
With our Application Package, your dedicated immigration lawyer will advise you on your application process and eligibility. Your caseworker will then complete and submit your forms to the Home Office on your behalf.
Request the Application Package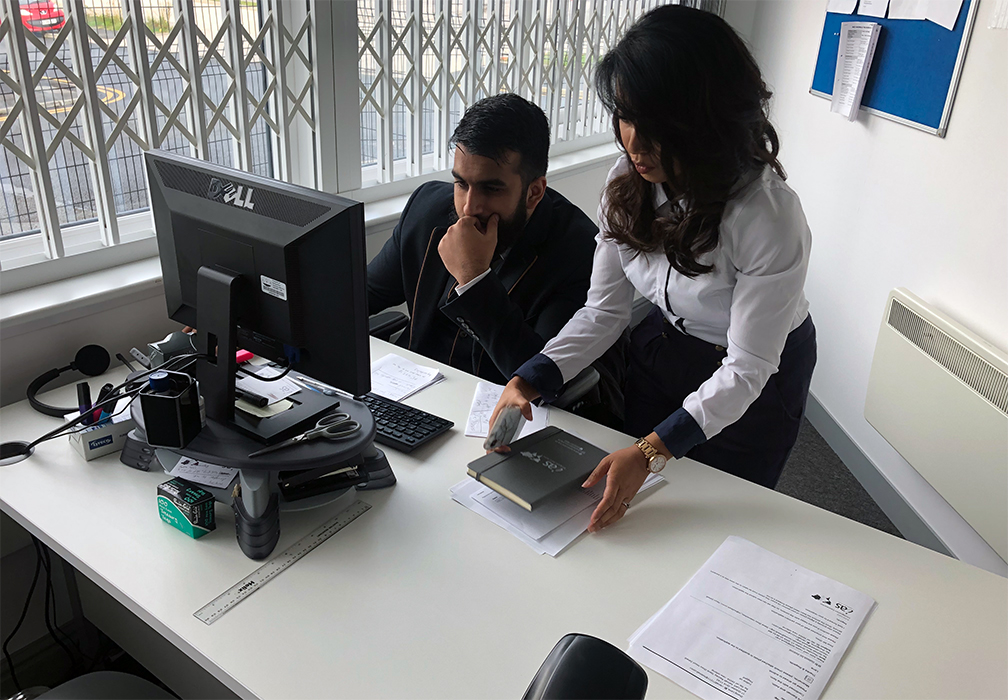 The Fast Track Package
Our Fast-Track Application Package is a premium service for those who need to submit their application in time with their deadlines. Your case will become a top priority for our lawyers and you will benefit from our highest-quality services.
Request the Fast Track Package
The Appeal Package
By choosing our Appeal Package, you can rely on our lawyers' legal knowledge and experience to ensure you have the highest chance of a successful appeal. We will also fully represent you in any hearings/tribunals.
Request the Appeal Package
Related pages for your continued reading.
You cannot retire to Portugal completely tax-free, but there are some tax benefits available to retirees, including the NHR program.
The NHR program allows foreign citizens who have not been tax residents of Portugal in the previous five years to benefit from a 10-year tax exemption on certain types of income, including pension income, investment income, and rental income.
Yes, you can work part-time while on a Portugal Retirement Visa but there are some restrictions on the type of work you can do. You are not allowed to work for a Portuguese employer. However, you can work remotely for a non-Portuguese employer, or you can start your own business.
Portugal's national healthcare system, the Serviço Nacional de Saúde (SNS), is free to all residents of Portugal. However, holders of Portugal's Retirement Visa are not entitled to the SNS immediately upon arrival. To access the SNS, you must first validate your D7 Visa. This activates your Portuguese residency status, which allows you to register for SNS coverage.
Until you validate your visa, you will need to have private health insurance. This is required by the Portuguese government to ensure that you are covered for any medical expenses you may incur during the interim period.