Portugal D2 Visa For Citizens Of South Africa
South African citizens who want to obtain a Portugal D2 visa do not have a specific amount of investment to make in Portugal. To obtain this visa, you must be a business entrepreneur, freelancer, or an independent professional.
For more details regarding obtaining a Portugal visa from South Africa, the Portugal D2 visa documents, the fees involved or other services we offer, Total Law can help. Reach out to us today on +44 (0)333 305 9375 or message us online.
Portugal D2 Visa: An Overview
The Portuguese government designed the D2 visa for South African citizens and other non-EU nationals who want to invest in a business, buy an already existing business, or set up a branch of their businesses in Portugal.
The Portugal D2 visa, otherwise known as the Independent Entrepreneur visa and Immigrant Entrepreneur visa gives residence authorisation to entrepreneurs in Portugal. Before being granted a D2 visa, as a South African applicant, you must provide a solid business plan that shows how your enterprise will succeed and advance Portugal's economy.
You must also show that you have the money necessary to launch and maintain the business. However, you are not given a specific threshold of the investment amount before you are allowed to invest in Portugal.
The D2 visa was developed by the Portuguese government to enable independent professionals or service providers from outside the EU to enter Portugal. This ultimately fosters an environment that allows businesses to flourish and generates job opportunities. Therefore, these employment prospects draw highly qualified experts to support the nation's economy.
Your Portugal D2 visa can only be valid for 4 months after it is issued. To establish your business and work in Portugal, you must convert it to a resident permit once you arrive.
You will be able to stay in Portugal indefinitely with your D2 visa if you naturalise after 5 years of residency. Additionally, with a D2 visa, your family or dependents are eligible to come and stay with you in Portugal.
"I'm very happy with the standard of training received on the OISC Level 1 course, i passed my exam. Thank you!"
"My application was approved and a huge weight has been lifted from our shoulders this year "
"We used this service for the spouse visa extension application to assure that all the information was valid and correct."
Who Can Get a Portugal D2 Visa: Eligibility Criteria
South African entrepreneurs who want to obtain the Portugal D2 visa must first meet the eligibility criteria. You must:
Be 18 years old or above.
Have an already existing business abroad and want to set up a branch in Portugal.
Have no criminal record.
Have rented or owned a house in Portugal.
Have health insurance.
Wish to purchase a business or its share.
Have a detailed business plan for a new business in Portugal.
Prove that you have sufficient funds to live in Portugal for a minimum of 1 year.
You must prove that your business venture will be beneficial to Portuguese society and economy. Also, you must show that you have enough funds to invest in and cater for your business through the business plan you will submit.
Note that you are free to choose any sector of business venture you prefer as the Portugal D2 visa requirements are flexible. Additionally, you are not given any threshold of jobs to create, profit to generate, or even a specific amount of money to invest in your business.
Portugal D2 Visa Requirements & Documents
South African entrepreneurs who want to obtain a Portugal D2 visa must provide certain documents. They include:
Business Establishment
This document proves that you are eligible to create a business in Portugal. If you have already established a business in Portugal, it must prove it. It must also show that you have enough financial capacity as a company in Portugal.
Solid Business Plan
The D2 visa is granted by the Portuguese government with the sole aim of generating funds from other countries to bolster the country's economy. Therefore, as an applicant for the D2 visa, you must have a comprehensive business plan and financial commitment.
The business plan will be used to demonstrate the potential of your business venture. Additionally, you must explain how your company contributes to the science, economy, society, technology, or culture of Portugal. Since there are no limitations on the type of business you can start in Portugal, this visa is perfect for South African entrepreneurs who want to relocate there.
Service Contract
If you are a South African independent service provider, you must submit a proposal or documented contract that explains the scope of your service together with your application.
Investment Declaration
The type, timing, and quantity, of any investments you recently made or intend to make in Portugal must be disclosed in a declaration. When assessing your visa application, the technological, social, scientific, economic, or cultural significance of your investment will be taken into account. Additionally, promoting job openings in Portugal will significantly improve your application.
Share Capital
The share capital constitutes the very minimum capital outlay necessary to guarantee that the business operates effectively, even when it isn't possibly turning a profit. Note that small businesses in Portugal typically require a share capital of around €5,000 while applying.
Financial Power
You must show that you will have the means to look after and handle your business for the duration of your expected stay in the country. While you are living in Portugal, it is imperative to demonstrate the viability of your business and capacity for growth.
You are also required to bring the following personal documents after providing the above-mentioned business documents for the D2 visa:
Travel Health Insurance
Health insurance that is valid throughout the EU and covers any unexpected medical costs is a requirement for South African applicants. You must also obtain individual health insurance for every one of your dependents (if you want to bring them to Portugal).
You will be granted access to the public healthcare system of Portugal after you are issued a residency card in Portugal. However, if the issuance of your residency permit is delayed, your travel health insurance will be required to cover any emergencies.
Passport and Photographs
You are required to get your South African international passport which must have an additional 6 months validity after the expiration of your D2 visa. You must also get your 2 recent passport-size photographs.
Designation of a Tax Representative
South African citizens and other non-EU nationals are required to choose a Portuguese tax representative.
NIF and Portuguese Bank Account
To apply for the D2 visa, you are required to obtain a Tax Identification Number (Número de Identificação Fiscal or NIF) issued by the Portuguese tax authorities.
You are required to open a Portuguese bank account as an important step in your application process. Your bank account will be used to carry out your business financial transactions. Your NIF number will be used to set up your bank account.
Proof of Accommodation
South African entrepreneurs applying for the Portugal D2 visa must prove that they have accommodation in Portugal. You need to prove to the Portuguese authorities that you will not be stranded when you enter Portugal.
To prove that you have a place to stay, you need to present a hotel reservation, rental contract or even deeds to the property you own in Portugal. Additionally, you may present a letter of invitation from a family member or friend resident in Portugal inviting you to come and stay in their residence.
Proof of Sufficient Funds
In your application for a D2 visa as a South African entrepreneur, you should prove to the Portuguese immigration officers that you have enough funds to cater for your needs when you enter Portugal.
The minimum amount of funds you should have must cover the expenses of your business for at least 1 year. To confirm that you have enough funds, you must present your bank statements that show you have a minimum of 1 year's savings that is equivalent to the Portuguese 12 months' minimum wage.
Criminal Record Certificate
The Police Clearance Certificate (PCC), often known as your criminal record certificate, is needed. For long-term trips outside of South Africa both South African citizens and other foreign nationals who reside in South Africa must obtain the PCC.
The PCC is issued by the SAPS's Criminal Record Centre in Pretoria. The PCC must prove that you have never partaken in any criminal activity and do not have any criminal charges against you.
In essence, the PCC convinces the Portuguese authorities that you will not become a threat to public safety when you enter Portugal. Having a good knowledge of your criminal history also helps the Portuguese authorities to know whether to accept your application or reject it.
You must get a criminal history certificate, which cannot be older than 3 months. Additionally, it must be awarded to you by the appropriate authorities of any nation in which you have lived for more than 1 year (if you are currently not in South Africa).
How to Get a D2 Visa From South Africa
As a South African entrepreneur who wants to obtain a D2 visa, you must follow the below step-by-step guide:
Get all Required Documents
To proceed with your D2 visa application, you must provide all the needed documents, including a comprehensive business plan. Fill out your Portugal D2 visa application form with the correct information error-free.
To ensure you gather all the required documents for your application, you may need the assistance of our immigration advisers at Total Law. For more information about how to apply for the Portugal D2 visa, the required supporting documents, and other services we offer, call us today on +44 (0)333 305 9375 or contact us online.
Get a NIF and Bank Account
Entrepreneurs are required to obtain a Portuguese NIF number and bank account. You must obtain the NIF number as it will be used to open your bank account. You will use your bank account to invest, make purchases and do other financial transactions, such as rental payments, payment for shares, funding of your business, etc.
File Your Documents
After getting a NIF and opening a Portuguese bank account, you may then rent or buy an apartment wherever you wish to stay in Portugal. After that, you must submit your documents and receive your D2 visa at the VFS Global Visa Application Centre office in Johannesburg, Cape Town, Pretoria, and Durban (whichever is closest to you). You are required to pay a consular fee of €90 on the day of your appointment.
Await Visa Decision
You must then wait for a decision after you have submitted your documents. Your application might take up to 60 days to be processed. The immigration officials will review your documents, and determine whether you are eligible for the visa. You will be asked to come for an interview if your application is successful.
Get Your Visa
If the immigration officers believe that you have presented authentic documents and are qualified, you will be given a Portugal D2 visa. Your D2 visa typically has a 120-day validity period, therefore, you are required to travel to Portugal within the stated validity period and book an appointment with the SEF to change your D2 visa to a temporary residence permit.
Fix an Appointment
Remember that you must schedule your appointment with the SEF even if the available dates are beyond the 120-day period for which your D2 visa is valid. The most crucial thing is that since you have already made an appointment with the SEF, your presence in Portugal will still be regarded as legitimate even if your D2 visa has expired.
If you are entering Portugal with your dependents, you are required to pay the SEF €155.50 for each individual to process the temporary residence permit. You will be issued a card valid for 2 years, once your residence permit is approved. You will also have an option to extend that same card when it expires.
If you need any assistance in meeting all the D2 visa Portugal requirements to make a compelling application, feel free to get in touch with one of our immigration advisers at Total Law. We are always ready to help applicants with their Portugal visa applications. Call us today on +44 (0)333 305 9375 or message us online.
The Benefits Associated With the Portugal D2 Visa
South African entrepreneurs have several benefits to enjoy after obtaining a Portugal D2 visa. They include:
Visa-Free Movement in the Schengen Area
The D2 visa is suitable for entrepreneurs who want to travel throughout Europe and establish a network of connections. You would have unrestricted movement inside the Schengen area as a South African entrepreneur with a D2 visa. You will be permitted to live, study, and conduct business in any of the other 26 Schengen member nations without obtaining another visa.
Easy to Get
When compared to the D7 and Startup visas, the Portugal D2 visa is simpler to get. The D2 visa does not require you to select your industry and receive clearance from a company incubator, contrary to the Portugal Startup visa.
Additionally, D2 visa applicants are not required to show proof of passive income from a different nation that will be required to support their stay in Portugal, in contrast to Portugal D7 visa applicants.
Ideal Business Environment
Because of Portugal's commercial environment, South African entrepreneurs can prosper there. One of the many aspects that make Portugal the finest place for business and investment is the vibrant, innovative, and competitive market it offers.
Due to its numerous advantageous conditions, Portugal has recently developed a track record of ongoing large extra-value investments in the domains of manufacturing and tourism, as well as in services and tech industries.
From a business standpoint, the country boasts a young, highly skilled workforce, which adds to its high value. The economy is also growing consistently and quickly each year, according to research.
Non-Habitual Tax Regime (NHR) Incentives
South African citizens who have obtained the Portugal D2 visa may qualify to apply for the Non-Habitual Resident (NHR) tax benefits. The applicants eligible to apply for this tax programme are South African entrepreneurs who stay in Portugal legally and have not paid taxes in the country for the past 5 years.
This programme grants South African entrepreneurs and other foreign nationals preferential tax treatment for their pension income, income tax, rental income, etc. In light of this, you are granted tax breaks on income you earn from abroad and not taxed at regular rates once you establish tax residency in Portugal.
As a Non-habitual resident, you are required to present your documentation of housing such as property acquisition or a rental agreement of your permanent resident. Also, you must stay in Portugal for up to 183 days yearly to maintain your residency.
Does the Portugal D2 Visa Lead to Residency?
As a South African entrepreneur, when you arrive in Portugal, you must go to the SEF office to convert your D2 visa to a temporary residence permit. Ensure you change it within the 120-day validity period slated for your D2 resident visa. Failure to convert your Portugal D2 visa to a temporary residence permit will cause you to be deported once your D2 visa expires.
If you want to stay in Portugal for another 3 years, you must renew your temporary residence status after the first one expires. If you intend to stay in Portugal permanently and your total stay is up to 5 years, you may apply for permanent resident status.
Citizenship: Does the Portugal D2 Visa Lead to Citizenship?
You can apply for Portuguese citizenship with your Portugal D2 visa after staying in the nation for up to 5 years. You must meet several requirements to become a citizen of Portugal, such as speaking the language fluently at an A2 level, having ties to the nation, not having a criminal record, etc.
After becoming a citizen of Portugal, you will enjoy all the rights and privileges accorded to native Portuguese people, most notably the right to vote and to be elected to office. You will be allowed to use the public healthcare services offered to Portuguese citizens and have access to the same rights in all Schengen member states.
How Can Total Law Help
South African entrepreneurs, independent professionals and freelancers who wish to establish, buy or invest in businesses in Portugal can obtain a Portugal D2 visa. You are required to meet the eligibility criteria for the visa even before you start your application.
It is advised that you gather all required supporting documents for your application to avoid delays in your D2 visa Portugal processing time. You must ensure that your documents are in English or Portuguese.
Additionally, you must pay all the fees involved in your application process. These include your visa application fee, courier fee, translation fee (if your documents need to be translated into Portuguese or English), etc. For this reason, you need expert guidance in applying for your Portugal D2 visa.
Our immigration advisers at Total Law are always available to assist you in making a compelling application to help you extend your innovative business in Portugal. We are experienced in Portuguese immigration laws, and we know how to navigate the application process to get a favourable decision on your application.
For more information about the D2 visa Portugal cost, the requirements, and how to remain indefinitely in Portugal, reach out to us at Total Law. Call us today on +44 (0)333 305 9375 or message us online.
Advice Package
Comprehensive immigration advice tailored to your circumstances and goals.
Application Package
Designed to make your visa application as smooth and stress-free as possible.

Fast Track Package
Premium application service that ensures your visa application is submitted to meet your deadline.
Appeal Package
Ensure you have the greatest chance of a successful appeal. We will represent you in any case.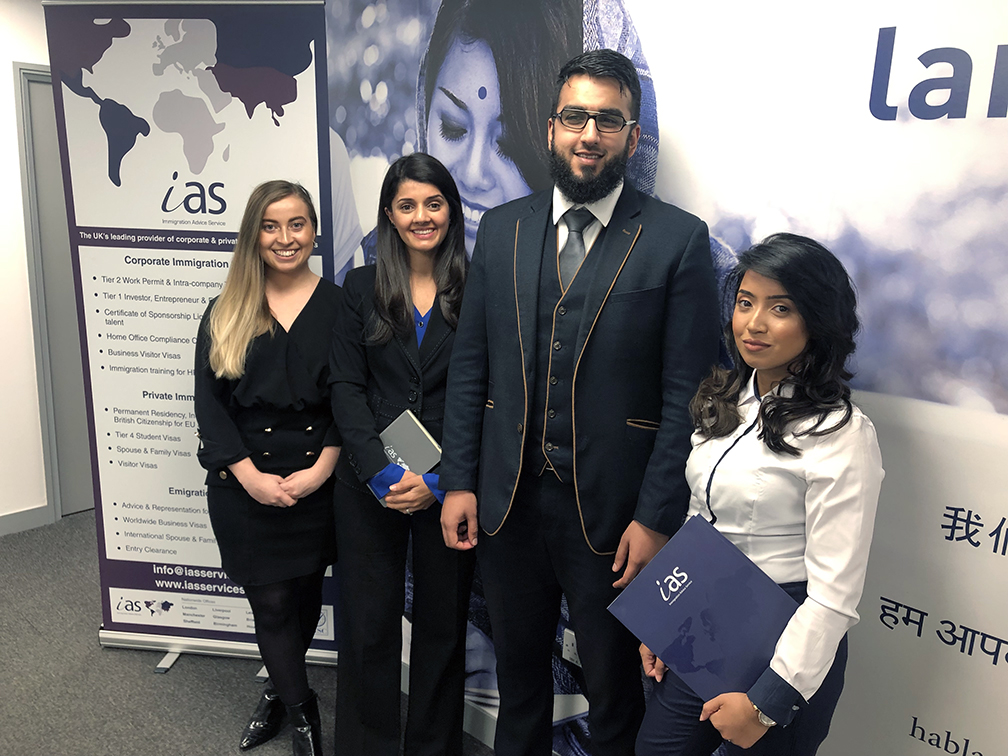 The Advice Package
During this untimed Advice Session with our professional immigration lawyers in London, you will receive our comprehensive advice, completely tailored to your needs and your situation.
Request the Advice Package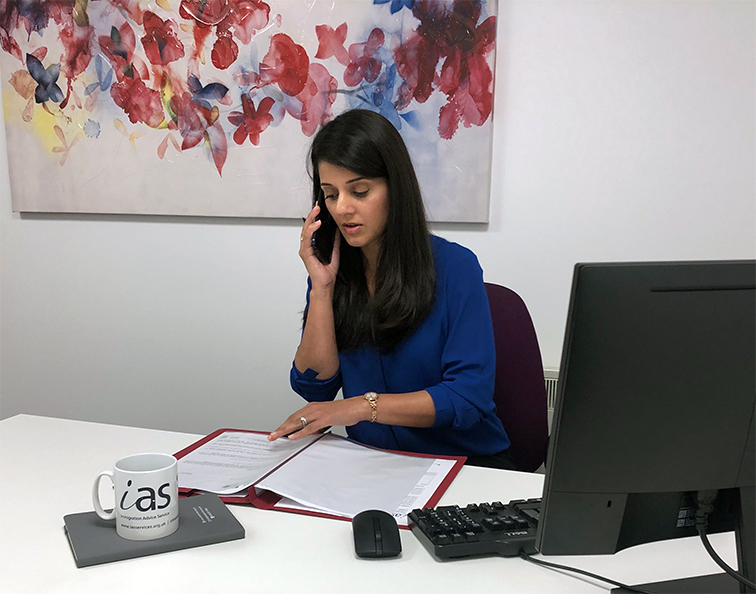 The Application Package
With our Application Package, your dedicated immigration lawyer will advise you on your application process and eligibility. Your caseworker will then complete and submit your forms to the Home Office on your behalf.
Request the Application Package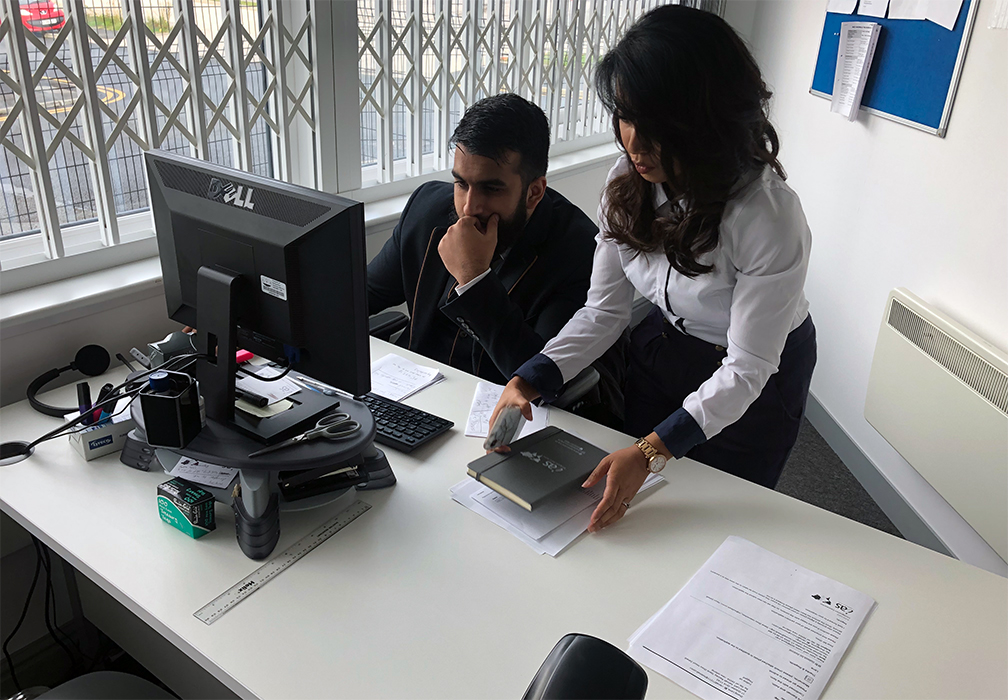 The Fast Track Package
Our Fast-Track Application Package is a premium service for those who need to submit their application in time with their deadlines. Your case will become a top priority for our lawyers and you will benefit from our highest-quality services.
Request the Fast Track Package
The Appeal Package
By choosing our Appeal Package, you can rely on our lawyers' legal knowledge and experience to ensure you have the highest chance of a successful appeal. We will also fully represent you in any hearings/tribunals.
Request the Appeal Package
Related pages for your continued reading.
Frequently Asked Questions
To get residency in Portugal through the Golden visa route, you are required to invest a minimum of €250,000. However, for the D2 visa, you are not given a specific amount of funds to invest in the programme.
You may be eligible for the Portugal D2 visa if you are a non-EU citizen. Furthermore, you must wish to operate or relocate your business to Portugal. You can do so by investing in a current Portuguese business, extending a branch of your South African business, or starting a new business in Portugal.
The Portugal D2 visa is specifically designed for foreigners who want to invest in a Portuguese business. With the D2 visa, the applicant can invest in a new business or buy an existing one wholly or in part. Whereas the D7 visa permits non-EU who have enough passive income to obtain residency in Portugal.