Portugal Residence Permit For Citizens Of South Africa
Are you a South African citizen contemplating a move to Portugal? Understanding your residency options is crucial for a smooth transition.
Ready to take the first step towards your Portuguese dream? Call us at Total Law at +44 (0)333 305 9375, and let's explore your best residency options.
Introduction to The Portugal Residency For Citizens Of South Africa
Whether you're dreaming of picturesque coastal living, an enriching cultural experience, or exciting economic opportunities, Portugal has increasingly become a preferred destination for South Africans looking to expand their horizons. Economically, as a member of the European Union, it offers various professional opportunities and advantages, especially for those in the technology, tourism, and renewable energy sectors.
Residency in Portugal can be achieved through various routes. Portugal offers various options to suit different needs and circumstances, from temporary study or work permits to investment-based visas and even permanent residency. Each type of residency comes with its own set of conditions, eligibility criteria, and benefits—which this guide aims to break down for you.
For many, living in Portugal is not merely about a change of scenery but also about its tangible benefits. From excellent healthcare and social services to freedom of movement within the Schengen Area, the perks of being a Portuguese resident are many.
At Total Law, we specialise in making this intricate process as straightforward as possible. Whether you're seeking a work permit, study permit, entrepreneur visa, Golden Visa, or you're progressing towards permanent residency, we have the expertise to guide you every step of the way. Our professionals are well-versed in the different residency permit types, and we can help tailor your application to meet specific requirements and boost your chances of approval.
Don't navigate this complex journey alone. Give us a call at +44 (0)333 305 9375 to schedule your consultation today. Let Total Law help you in assisting the types of Portuguese residency permits, simplifying the process and maximising your chances for success.
"I'm very happy with the standard of training received on the OISC Level 1 course, i passed my exam. Thank you!"
"My application was approved and a huge weight has been lifted from our shoulders this year "
"We used this service for the spouse visa extension application to assure that all the information was valid and correct."
How Can I Get Portuguese Residency?
Residency Visa
The Residency Visa serves as an entry ticket to Portugal and is the most basic form of legal stay for South Africans in the country. This visa allows you to enter Portugal to apply for a more stable form of residency within the country. It's important to note that the Residency Visa is temporary and usually valid for four months, with the possibility of extension under certain conditions.
Once you're in Portugal, the Residency Visa allows you to apply for a Residence Permit, which can offer longer stability and other benefits. During the period of this visa, you are expected to fulfil specific requirements related to the type of permanent residency you aim to secure, whether it's based on work, study, family reunification, or investment.
Do keep in mind that the Residency Visa does not grant long-term stay benefits or rights; rather, it acts as a stepping stone for you to apply for various residence permits that lead to more permanent forms of residency.
Study Permit
The Study Permit, a Student Visa, is specifically designed for South Africans wishing to pursue educational opportunities in Portugal. This permit is usually granted for the duration of the study course, often with a maximum limit of one year. However, it can typically be renewed if you remain enrolled in a qualifying educational institution.
To be eligible for this permit, you must show proof of admission into a recognised Portuguese educational institution, whether a university, college, or vocational training school. Additionally, you must provide evidence of sufficient funds to support yourself during your stay and health insurance coverage.
The Study Permit not only grants you the ability to study in Portugal but also allows for some level of part-time employment, subject to specific conditions. This flexibility can be attractive for those seeking professional experience while pursuing their education.
It's worth noting that time spent in Portugal on a Study Permit could potentially contribute to the years required for permanent residency, depending on various conditions. Therefore, it can act as an introductory step towards longer-term residency goals, making it a valuable option for students aiming for a more extended stay in Portugal.
Work Permit
The Work Permit is often the most straightforward pathway for South Africans looking to take advantage of Portugal's burgeoning job market. This permit enables you to work legally in Portugal and is generally tied to a specific job offer or employment contract.
The validity period for a Work Permit can vary, but is commonly issued for an initial period of one year. Renewal is usually possible, and the permit can be extended for successive periods of two years until you reach five years of legal residence. At this point, you may apply for permanent residency.
To obtain a Work Permit, you'll need a confirmed job offer from a Portuguese employer registered and in good standing with the Portuguese social security system. The employer often initiates the application process, which involves submitting various documents such as a contract of employment, evidence of qualifications, and sometimes even proof of a clean criminal record.
The Work Permit allows you to be gainfully employed in Portugal and extends a range of social benefits, including healthcare and pension contributions. After securing your permit, your immediate family may also be eligible to join you through family reunification procedures.
One significant advantage of the Work Permit is that it counts towards your eligibility for permanent residency and, eventually, Portuguese citizenship, making it an attractive option for those considering long-term settlement in the country.
Family Permit
The Family Permit is an ideal choice for South Africans who are looking to join a family member already legally residing in Portugal. This permit is typically granted to spouses, children under 18, and sometimes to dependent parents or adult children under certain conditions.
The validity of the Family Permit generally aligns with the validity of the sponsoring family member's own residence permit. For example, if the sponsoring family member has a Work Permit valid for one year, the Family Permit will also typically be valid for that same period. Renewal of this permit is possible and is usually subject to the status of the primary permit holder.
To qualify, the sponsoring family member in Portugal must have a stable income and accommodation. Proof of familial relationship, such as marriage or birth certificates, will also be required during the application process.
This permit allows you to live and, in some cases, work in Portugal. Like other residency permits, it provides access to healthcare and education in Portugal. Importantly, time spent under a Family Permit also contributes towards the eligibility for applying for permanent residency, provided other conditions are met.
Thus, the Family Permit serves as a valuable pathway for family unification and can be an integral step toward establishing long-term residency for the entire family in Portugal.
Investment Residency
Investment Residency, often called the Golden Visa, is a popular choice for South Africans looking to make a significant financial investment in Portugal. This type of permit is particularly attractive for individuals interested in securing residency and seeking potential returns on investment.
The initial validity of the Investment Residency permit is for two years, with the possibility of renewal for additional two-year periods. After five years of continuous legal residence, holders may be eligible to apply for permanent residency.
To qualify for this permit, you must meet one of several investment criteria. These can range from investing a specific amount in real estate to creating certain jobs within Portugal or investing capital in Portuguese companies. Each type of investment has its own set of requirements and minimum thresholds, which can range widely in financial commitment.
The Golden Visa offers many benefits, including not just the right to live in Portugal and free movement within the Schengen Area. This makes it a powerful option for business or leisure travellers around Europe. Additionally, the time spent in Portugal under this permit counts toward the residency requirement for eventually applying for Portuguese citizenship.
If you are an investor seeking financial gains and a gateway to European living, the Investment Residency permit is well worth considering.
Permanent Residency
Permanent residency is the ultimate goal for many South Africans looking for long-term stability in Portugal. Unlike temporary permits, which have specific validity periods and need to be renewed, a Permanent Residency permit offers indefinite residence in the country. It is typically available to individuals who have legally resided in Portugal for at least five continuous years.
The permanent residence permit has no fixed expiration date, although the physical residency card may need to be renewed for administrative reasons every 10 years. It affords you similar rights to Portuguese citizens, including access to healthcare, education, and the job market.
To qualify for Permanent Residency, you'll need to meet several requirements. These usually include, but may not be limited to, evidence of stable income, a clean criminal record, and proof of accommodation in Portugal. Additionally, a basic knowledge of the Portuguese language is often a prerequisite and must be demonstrated through a language proficiency test.
One of the most significant advantages of securing a Permanent Residency is that it allows you to apply for Portuguese citizenship after a stipulated period. Usually, one more year (making it a total of six years of legal residence), provided you meet additional citizenship requirements.
Suppose you're seeking a long-term commitment to living in Portugal with all the privileges that come with it. In that case, Permanent Residency is the most comprehensive form of legal residency available to South Africans.
General Eligibility Requirements For Portugal Permanent Residency
Achieving permanent residency status in Portugal is a significant milestone that opens the door to long-term stability in the country. However, obtaining this privilege involves meeting specific criteria demonstrating your commitment to residing in Portugal. Below are the general conditions South Africans must meet to apply for permanent residency.
Duration of Residence
You must have legally lived in Portugal for at least five consecutive years. This duration must be verified by documentation like residence permits or visa records.
Financial Stability
Applicants must provide proof of stable income to support themselves and their dependents adequately. The income threshold may vary, but it should generally be above Portugal's minimum wage.
Accommodation
Proof of stable and consistent housing is required through a rental agreement, property deed, or other official documents.
Criminal Record
A clean criminal record in Portugal and your home country is generally a prerequisite. In most cases, the record should be clean for the five years preceding the application.
Health Insurance
A comprehensive health insurance policy is usually required unless you're contributing to the Portuguese social security system, which would entitle you to state healthcare.
Language Proficiency
Basic proficiency in the Portuguese language is commonly required and must usually be demonstrated through a certified language test. The level may vary, but the A2 level is often considered adequate.
Integration Requirement
Some jurisdictions may require evidence of integration into Portuguese society, which can be demonstrated through community involvement, employment history, or other means.
Family Reunification
If you are applying based on family reunification, the family member residing in Portugal must meet similar requirements concerning income and accommodation.
General Application Requirements For Portugal Residency
Whether you're interested in studying, working, or settling down in Portugal, there are some universal requirements that South Africans must meet when applying for any type of Portuguese residency. Below is an overview of the essential documentation and additional conditions or criteria that are commonly applicable across all residency types.
Passport: At least six months' validity.
Proof of Income: Bank statements or employment contracts.
Proof of Accommodation: Lease agreement or letter of invitation.
Criminal Background Check: From Portugal and South Africa.
Application Forms: Specific to the type of residency.
Biometric Data: Fingerprints and photographs.
Medical Certificate: Sometimes required, depending on the residency type.
Portugal Residency Fees Associated With The Application
Overview
Applying for a Portuguese residency permit is a significant step, and being aware of the associated costs is crucial. These can vary widely depending on the type of residency you're applying for and whether additional services are used. Below, you'll find a breakdown of the general application fees and the additional costs specific to certain types of visas or permits.
General Application Fees
Application Fee
Every residency permit or visa type comes with a basic application fee, ranging from €60 to €100 or more, depending on the category.
Biometric Data Collection Fee
Fees for fingerprinting and other biometric data collection are typically separate and can cost around €20.
Document Verification Fees
If your documents require authentication or notarisation, expect to pay additional fees, the costs of which can vary.
Postal Fees
If applications or permits need to be mailed, you might incur some postal charges.
Additional Fees for Specific Types of Visas or Permits
Study Permit
Some educational institutions may charge a letter of acceptance fee that can add to the total cost.
Work Permit
An additional fee could be levied if a Labour Market Impact Assessment is needed.
Family Permit
Additional fees for dependents or family members may apply and can range from €30 to €50 per person.
Investment Residency (Golden Visa)
This permit typically has a significantly higher application fee, which can go up to €500 or more. Plus, there are often additional fees for investment advice and legal services.
Permanent Residency
The application fee for permanent residency can be higher than that for temporary permits and is generally around €100 to €200.
Language Test
If a Portuguese language proficiency test is required, you may have to pay for the test, and costs can vary.
Legal Assistance
While not a mandatory fee, legal advice is often recommended, especially for more complicated visa types like investment or family reunification visas. Legal fees can vary widely.
Budgeting for these costs and preparing for additional charges is essential when planning your move to Portugal. Prices can change, so always consult the most recent and official information for the most accurate fee structure. Being financially prepared can significantly ease your application process and allow you to focus on the more exciting aspects of your journey to becoming a resident of Portugal.
How To Apply For Permanent Residency In Portugal As a South African Citizen
Applying for permanent residency in Portugal may seem like a daunting task, especially when you're navigating the process from South Africa. However, you can streamline the application with the right information and preparation. Below is a detailed walk-through designed to guide you through each stage.
Step 1: Check Eligibility Criteria
Ensure you meet all the general eligibility criteria for permanent residency in Portugal. This will include aspects like duration of stay, financial stability, and language proficiency.
Step 2: Gather Documentation
Compile all the required documents, such as your valid passport, proof of income, criminal record certificates, and health insurance. Make sure all papers are up-to-date and translated into Portuguese if needed.
Step 3: Pre-Application Online (Optional but Recommended)
Some platforms allow you to pre-apply online. While optional, this step can fast-track your application process and offer a preliminary eligibility check.
Step 4: Schedule an Appointment
Book an appointment with the Portuguese Immigration and Borders Service (SEF) or your nearest Portuguese consulate in South Africa to submit your application.
Step 5: Pay Application Fee
If applicable, pay the relevant application fees, including the cost of biometric data collection. Make sure to keep all payment receipts.
Step 6: Attend the Appointment
Attend your scheduled appointment with all required documents, payment receipts, and additional materials supporting your application.
Step 7: Interview and Biometric Data
During your appointment, you may be interviewed to assess your eligibility. You'll also have your biometric data (fingerprints and photographs) taken.
Step 8: Await Decision
Your application will be reviewed once the application is submitted and fees are paid. This can take anywhere from a few weeks to several months.
Step 9: Receive Notification
You'll be notified by mail or email about the decision on your application. You will receive information about when and where to collect your residency card if approved.
Step 10: Collect Residency Card
Go to the specified location to collect your permanent residency card. You may be asked to provide additional identification at this point.
Step 11: Register with Local Authorities
After receiving your permanent residency card, it's recommended to register your new status with local authorities and update your records with institutions like banks and healthcare providers.
Step 12: Enjoy Your New Status
With your permanent residency card in hand, you are now entitled to all the benefits of permanent residency in Portugal, from healthcare access to freedom of movement within the Schengen Area.
Permanent Residency To Citizenship
Obtaining permanent residency in Portugal is an excellent achievement, especially for South Africans looking to settle in this vibrant European country. However, for many, the journey doesn't end here.
Permanent residency can serve as a vital stepping stone towards acquiring Portuguese citizenship, unlocking an array of additional benefits and opportunities. Here's how you can transition from being a permanent resident to becoming a full-fledged Portuguese citizen.
Duration of Residency: Usually five to six years of permanent residency.
Language Proficiency: Advanced proficiency in Portuguese, usually verified by a higher-level language test.
Cultural Integration: Employment history, community involvement, etc.
Criminal Record: Clean for the past six years.
It's essential to remember that each transition—from temporary residency to permanent residency and then to citizenship—requires meticulous planning, adherence to legal requirements, and a demonstrated commitment to integrating into Portuguese life. The journey may be long, but the rewards are monumental. With citizenship, you don't just acquire a legal status; you gain a national identity.
So, as you prepare to make this life-changing transition, equip yourself with all the necessary information, consult with legal experts, and ensure you meet every criterion of the letter. Your ultimate goal is within reach, and every effort you make brings you one step closer to becoming a Portuguese citizen.
How Can Total Law Help
Navigating the labyrinthine path to Portuguese residency and, eventually, citizenship can be a complex and stressful process. This is especially true if you're managing everything from South Africa. Thankfully, you don't have to go it alone. Total Law is here to provide specialised guidance and services that can help make your journey to becoming a resident or citizen of Portugal as seamless as possible.
Whether you're in the initial stages of applying for residency or you're already a permanent resident contemplating that final leap towards citizenship, Total Law has got you covered. Our team can guide you through every legal formality, ensuring that you meet all the necessary requirements while avoiding common pitfalls that can hinder your application.
Contact us today to start your journey toward Portuguese residency or citizenship. Our phone number is +44 (0)333 305 9375, and you can also visit our website for more information and to set up a consultation.
Advice Package
Comprehensive immigration advice tailored to your circumstances and goals.
Application Package
Designed to make your visa application as smooth and stress-free as possible.

Fast Track Package
Premium application service that ensures your visa application is submitted to meet your deadline.
Appeal Package
Ensure you have the greatest chance of a successful appeal. We will represent you in any case.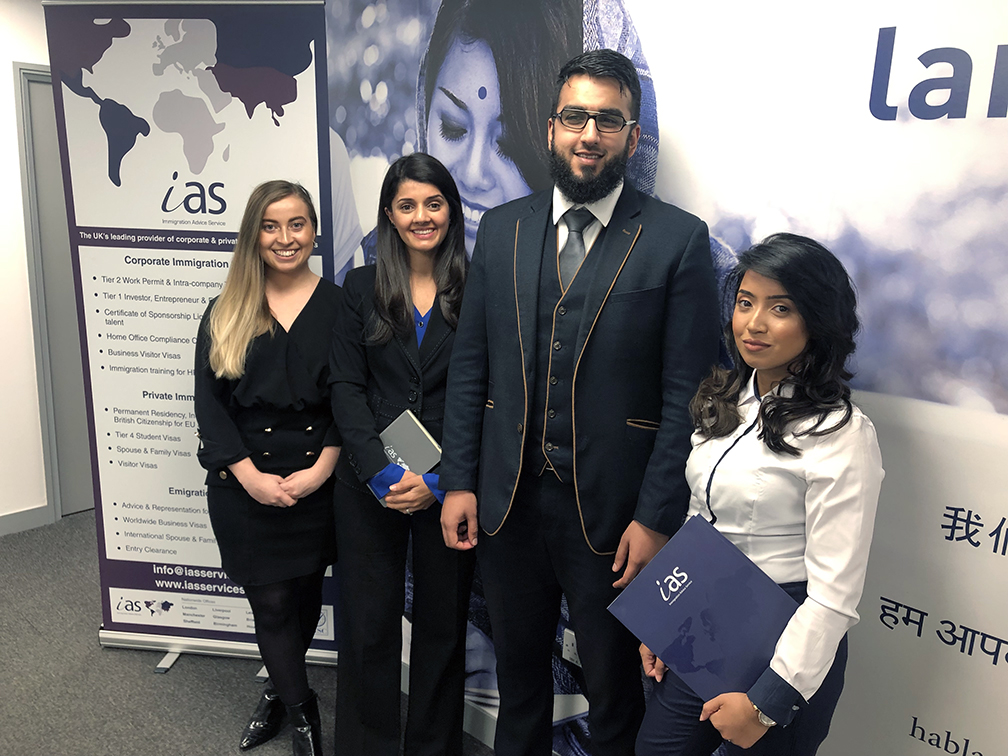 The Advice Package
During this untimed Advice Session with our professional immigration lawyers in London, you will receive our comprehensive advice, completely tailored to your needs and your situation.
Request the Advice Package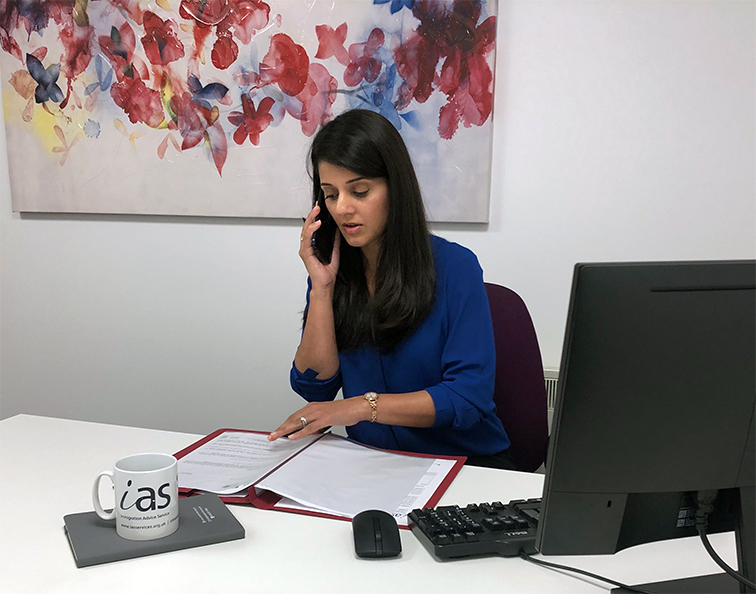 The Application Package
With our Application Package, your dedicated immigration lawyer will advise you on your application process and eligibility. Your caseworker will then complete and submit your forms to the Home Office on your behalf.
Request the Application Package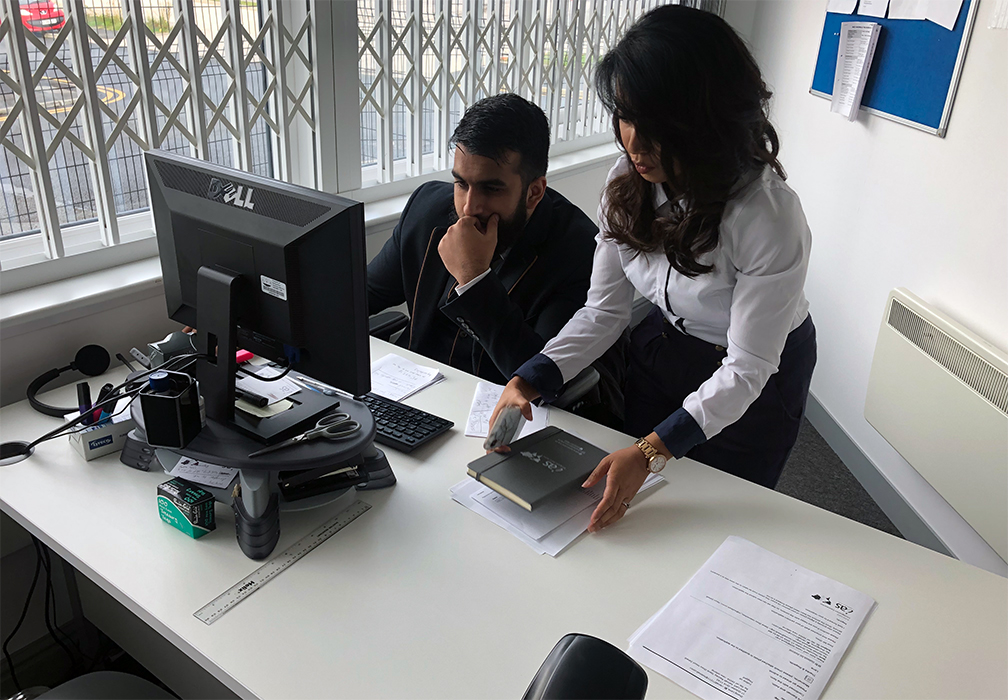 The Fast Track Package
Our Fast-Track Application Package is a premium service for those who need to submit their application in time with their deadlines. Your case will become a top priority for our lawyers and you will benefit from our highest-quality services.
Request the Fast Track Package
The Appeal Package
By choosing our Appeal Package, you can rely on our lawyers' legal knowledge and experience to ensure you have the highest chance of a successful appeal. We will also fully represent you in any hearings/tribunals.
Request the Appeal Package
Related pages for your continued reading.
Frequently Asked Questions
Yes, but this depends on the type of residence permit you have. Some permits, like the study permit, may limit the number of hours you can work per week.
Family reunification is generally possible for those with a valid Portuguese residence permit. However, specific requirements and conditions apply.
If your application is denied, you can appeal within a specified period. Legal guidance may be particularly useful in such cases.
Yes, there are no restrictions on property ownership for individuals with a valid residence permit.