D9 Visa (Portuguese Golden Visa)
The Portuguese Golden visa offers an internationally famous residence-by-investment program available to South Africans. In 2012, over 15,000 people successfully migrated to Portugal, the thriving heart of Southwestern Europe.
If you want to get a Portugal D9 visa, you might want to get in touch with an immigration specialist to make the process seamless. Our team of specialist immigration lawyers is here to help you in person, via the phone, or online. You can contact our immigration lawyers on +44 (0)333 305 9375 for immediate help and assistance with your situation.
What is Portugal's Golden Visa?
The Portugal Golden Residence Permit Program (often referred to as the Golden Visa Portugal or ARI Portugal Program) is a five-year residence by investment scheme available to South Africans and other non-EU nationals. This is a component of Portugal's welcoming immigration policy for South African investors. The residency permit provides for free movement within the Schengen Area of Europe.
South African families and investors that meet certain requirements can live, work, and study in Portugal with the help of the gold visa. Additionally, the program only calls for an average of seven days per year spent in Portugal during this time, which can also be used to qualify for citizenship after five years.
For the most part, it has only been available to those from treaty-eligible countries who are also citizens of another country with a reciprocal treaty. However, on the 19th of July, 2017, the Portuguese government announced changes that will make it possible for anyone who is not yet a resident of Portugal to obtain this visa if they have specific job qualifications and are willing to invest money in the country.
"I'm very happy with the standard of training received on the OISC Level 1 course, i passed my exam. Thank you!"
"My application was approved and a huge weight has been lifted from our shoulders this year "
"We used this service for the spouse visa extension application to assure that all the information was valid and correct."
Benefits of Portugal's golden visa scheme for South Africans
According to the Quality Of Life Index, Portugal offers applicants a beautiful environment to live in and a dynamic and expanding economy with competitive markets. Other benefits also include the following:
Visa-free access to travel to any country in the European Union without a visa.
Freedom to maintain another residence (if desired) in another country while living or working in Portugal (you are not required to relocate to Portugal. It will be sufficient to stay in the nation for seven days on average per year).
Possibility of opting out of paying taxes for ten years by designating oneself as a "non-habitual resident" in Portugal.
Option to gain permanent residence permit five years after the original investment.
Option to obtain Portuguese citizenship five years after the original investment, which is one of the fastest processes in Europe.
Flexible and inexpensive investment alternatives.
A secure, stable country in which to invest and live.
The ability to include your South African dependent family in the application is also an attractive benefit of the Portuguese golden visa. In other words, your family can benefit from the same freedom of opportunities and a second home in a secure nation. The applicant's family may include any of the following:
Spouse or legal partner
Children under the age of 18
The children of the dependent under the age of 26 who are single, enrolled in full-time education, or who can show that they remain financially reliant on their parents
Siblings from either spouse or partner who are under the age of 18 if they are their legal guardians, as recognised by the courts
Financially dependent parents of either spouse if they are older than 55
Portugal Golden Visa Investment Options
Before applying, you must make an investment to become eligible to obtain the residency permit. Here are some simple investment options for the Portugal Golden Visa:
Real Estate Investment
You can buy residential real estate in the country's designated interior regions for at least €500,000. If you choose to invest in a renovation, you should be willing to invest at least €350,000. Purchasing Portuguese Golden Visa properties is arguably the most common method of obtaining Portuguese citizenship.
This is due to Portugal's reputation as a top destination for real estate investors, who value the country's thriving real estate market, strong rental yields, and thriving tourism sector. Many foreigners purchase real estate in Portugal for vacation homes, second homes, or retirement residences.
For the golden visa, you can acquire freshly constructed residential properties in Portugal's interior starting at €500k or buy a used home. A 20% discount applies if the residential property is situated in a designated "low-density" region. Low-density regions are areas with less than 100 people per square kilometer or per capita GDPs less than 75% of the national average.
The purchase of real estate need not be limited to a single property. The arrangement may involve acquiring more than one property as long as the minimum total is achieved.
On the other hand, applicants may combine their assets if they buy a single home for a higher purchase price. This means that two siblings can pool their funds together to purchase a property worth €1 million which qualifies each of them to apply for the Portugal Golden Visa.
Note: The program's investment requirements have been significantly altered by the Portugal Golden Visa modifications that went into effect in late 2021. As a result, several investment options have been changed or withdrawn.
For instance, investors no longer qualify for a Portuguese Golden Visa if they own residential properties in Lisbon, Porto, or other seaside towns on the mainland. However, you are still eligible if you purchase a commercial property in these areas.
Scientific Research Activities
You can contribute a minimum of €350,000 to the country's scientific or technological research activities.
Capital Transfer
You can invest at least €1.5 million in Portugal as a capital transfer.
Fund Subscription
You can also contribute at least €500,000 to a qualified investment fund. A good method of obtaining residency in Portugal is investing in private equity or venture capital fund from Portugal. The CMVM, Portugal's regulatory authority, has accredited investment fund managers who manage the investments.
Thanks to your dedicated fund manager, the Portuguese Golden Visa investment funds are properly handled in start-ups or medium-sized ventures with the greatest growth potential.
For the Portuguese Golden Visa Qualified Investment Funds, you can select from energy, technology, and real estate industries.
Job Creation
You can create at least ten new full-time jobs in a Portuguese company you own as the principal applicant. Another option is for you to create a minimum of eight new full-time jobs in a Portuguese company you started as the main applicant in a low-density region of Portugal.
You can also invest a minimum of €350,000 in an existing Portuguese company. The company's incorporation must generate a minimum of five new full-time jobs over three years.
Donation
You can invest at least €250,000 towards promoting the arts or safeguarding one of Portugal's national heritage. You can also invest at least €500,000 in development and research activities in the country.
Eligibility: Who Can Qualify for the Portugal D9 Visa
South Africans and anyone who is not of Swiss national heritage or a citizen of the European Union and the European Economic Area are eligible to apply for the Portuguese Golden Visa program. You must be at least 18 years with no criminal records in South Africa or Portugal. The investment's funding should also come from outside Portugal.
The main applicant may extend the golden visa to the rest of the family members under family reunification. Listed above is a complete list of qualifying dependents.
The Portuguese Golden Visa is available to South African applicants. The real estate investment option is particularly intriguing because foreign-owned real estate offers many benefits to tax residents of South Africa.
Using the Golden Visa scheme, South African business owners may decide to extend their operations to Portugal. The Portuguese tax incentives make the country a desirable place to relocate.
Requirements for the Portugal Golden Visa Application
The length of stay requirement for Portugal's Golden Visa program is relatively short. On average, residents of the Golden Visa must stay in Portugal for a minimum period of seven days per year. In April 2020, the initial residency permit validity period was extended to a two-year duration (instead of a single year), while subsequent permits were given a three-year validity period. This resulted from an amendment in Portuguese immigration law legislation.
Overview
The initial Golden Visa residency permit has a minimum stay requirement of 14 days during a 2-year period. And a minimum period of twenty-one days throughout a three-year interval is the least length of stay required for the subsequent golden visa residency permit.
You must provide proof that you personally made the minimum investment amount required in order to obtain a residency visa in Portugal. For as long as you and your dependents are residents under the Golden Visa program, you, as the primary applicant, are required to keep up the investment.
When you become a Portuguese citizen or obtain a permanent residence visa, the investment is no longer required and can then be liquidated.
Documents Required
The golden visa applicants must provide the following paperwork for both the initial application and each renewal. Additionally, the Portuguese government reserves the right to alter the required documentation for the Portugal Golden Visa application.
Application form for the Portuguese Golden Visa
A copy of your travel documents and valid passport
A signed promissory note with evidence of the deposit payment or a deed or contract for the purchased property
A statement from your Portuguese bank attesting to the investment fund transfer
Proof of health insurance coverage in Portugal (only required if the investor resides in Portugal). If outside of Portugal, from a health insurance company with global coverage
A police clearance letter or a certified copy of your country of origin's criminal record
A signed form allowing SEF to obtain information from your criminal records in Portugal
A statement from you attesting to your adherence to the investment criteria
Documents attesting to good standing with the Portuguese Tax and Customs Authority & Social Security system. They can be granted 45 days before your online application
Confirmation of payment for the application processing cost on a receipt
Keep in mind that the police clearance letters or criminal history certificate must be issued no more than 90 days before your application is submitted. 180 days apply to all other certificate
Legalising the Portuguese Golden Visa Documents
The aforementioned paperwork for the Golden visa must all be legalised and translated into Portuguese by a qualified translator.
The Portuguese Consulate or the Apostille of The Hague Convention are the two options for legalising documents.
Translating Documents
All original documents that are not in Portuguese must be authenticated and translated into Portuguese. A notary public normally performs the certification.
Applicable Fees
The Portuguese golden visa cost varies depending on the investment routes chosen and the number of dependents involved. Aside from the investment fee, you would be required to pay an application fee of €533 as the principal applicant and an additional €533 for each dependent less than 18 years of age. Once the application is approved, you will also pay the visa issuance fee of €5,325 per applicant.
How to Apply for the Portuguese Golden Visa: Step by Step Application Process
Choose Your Investment Strategy
First, you must evaluate the list of possible investment types and choose which investment best suits you. Real estate investment has been chosen as the course of action by more than 90% of all Portugal Golden Visa applicants. However, in recent years, the investment fund alternative has also begun to gain popularity.
Assemble All Necessary Paperwork
You must gather all required documentation for yourself, the main applicant, and any dependents you may have. This process could get a little taxing with all the translations, notarisations, apostilles, and certifications. However, a qualified counsellor will assist in reducing the tedium.
Total Law is a group of specialist immigration lawyers based in the UK, and we are prepared to assist you with any immigration-related concerns.
Call +44 (0)333 305 9375 to speak with one of our immigration attorneys about your situation right away. You can contact us in person, over the phone, or online for assistance.
Get a NIF and Open a Portuguese Bank Account
Having a Portuguese bank account is necessary since the Portuguese government requires golden visa applicants to fund their investments from a bank account in Portugal. You also need a NIF, Portugal's tax identification number, to open the account.
Opening a bank account and obtaining a NIF in Portugal can be accomplished in a single day. You can assign your lawyers to accomplish this task without being physically present in the country.
Getting Your NIF
You must obtain proof of address from your country of residence and visit a Finanças office in Portugal with your proof of address and government-issued identification. You will have your NIF number within the hour.
As mentioned above, you don't need to be in Portugal if you give your lawyer power of attorney to accomplish this stage.
Opening a Portuguese Bank Account
In contrast to many other nations, Portuguese banks make it quite simple for foreigners and non-residents to open a bank account. The banking and maintenance expenses are relatively reasonable compared to the rest of Europe.
Only your passport or other official travel documents, a Portuguese phone number, your NIF number, proof of address from your residence country, and evidence of income are required. When you have all the required paperwork, visit your bank branch to open an account. In most cases, law firms have good relationships with one or more banks. It is best to ask them for guidance to speed the process up.
Make the Investment
Once you've decided on the investment plan to go with, you can then make the payment to secure your investment.
Submit Your Pre-Application
After you have made the qualifying investment and gathered all relevant paperwork, you can proceed to submit your pre-application online. Often, your lawyers will handle this on your behalf and let you know if there is anything you are missing out.
It typically takes two months from submitting your documents until the appointment date.
Attend Your SEF Appointment
After reviewing your pre-application, SEF will give you a list of dates for your biometrics appointment. On the scheduled appointment date, you and your dependents must be physically present at the relevant SEF office for your fingerprint capturing and to complete your application.
Get Your Golden Visa
When your golden visa applications are approved, you and your dependents will be given your residency cards which serve as your temporary residence permit. The cards will be gathered by your law office or your professional advisor and sent your way.
The card has a validity period of two years, after which you will be required to renew your Golden Visa card to get a new one. Typically, it takes four months or more from the time of your biometrics appointment to get your cards.
How Can Total Law Help?
We are here to ease the stress and hassles of applying for the D9 Golden Visa. Our immigration lawyers are trained and ready to help you every step along the way. Whether you are just looking to submit a new application or need more clarification on the requirements, we can help you get the required documents and complete your application.
Perhaps, you are stuck and don't know what to do next, or you need some advice as regards your visa application; you can always count on us to help you get clarity regarding your Portugal visa application.
Get in touch with us today on +44 (0)333 305 9375 to learn more about our services and the unique way we can be of help to you in South Africa.
Advice Package
Comprehensive immigration advice tailored to your circumstances and goals.
Application Package
Designed to make your visa application as smooth and stress-free as possible.

Fast Track Package
Premium application service that ensures your visa application is submitted to meet your deadline.
Appeal Package
Ensure you have the greatest chance of a successful appeal. We will represent you in any case.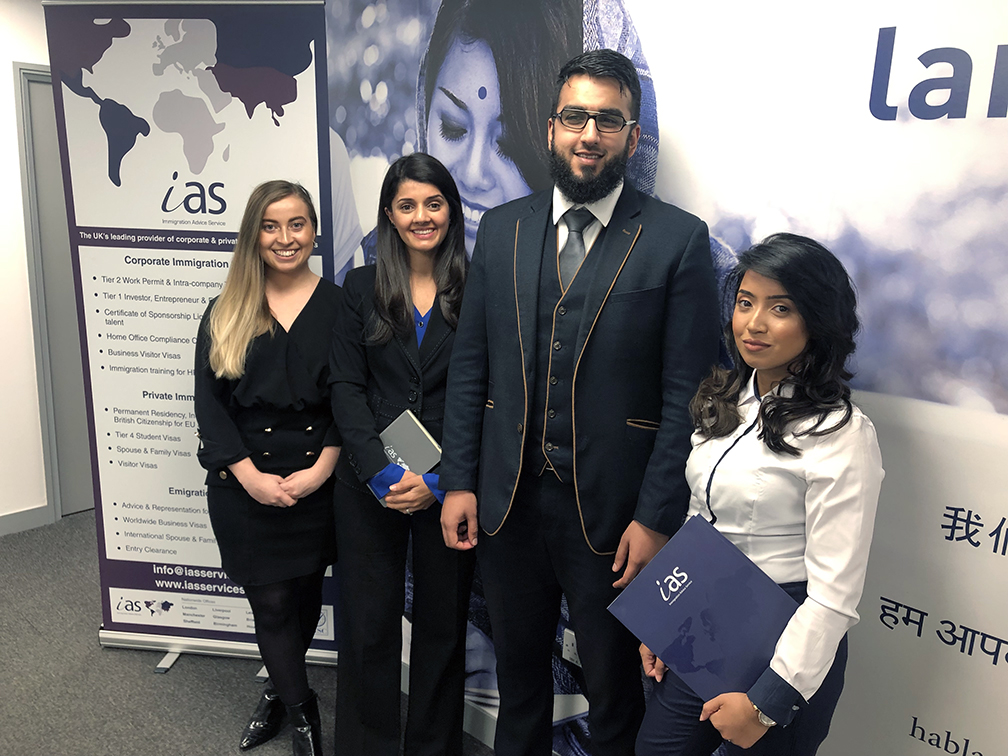 The Advice Package
During this untimed Advice Session with our professional immigration lawyers in London, you will receive our comprehensive advice, completely tailored to your needs and your situation.
Request the Advice Package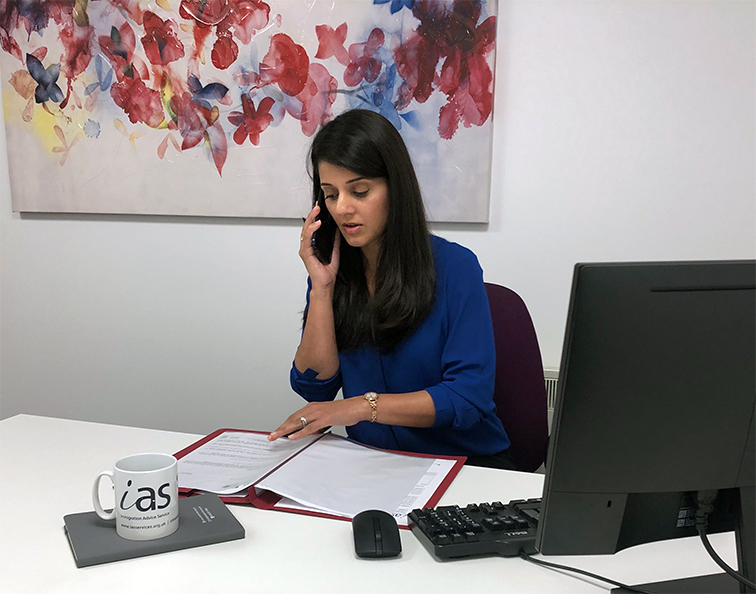 The Application Package
With our Application Package, your dedicated immigration lawyer will advise you on your application process and eligibility. Your caseworker will then complete and submit your forms to the Home Office on your behalf.
Request the Application Package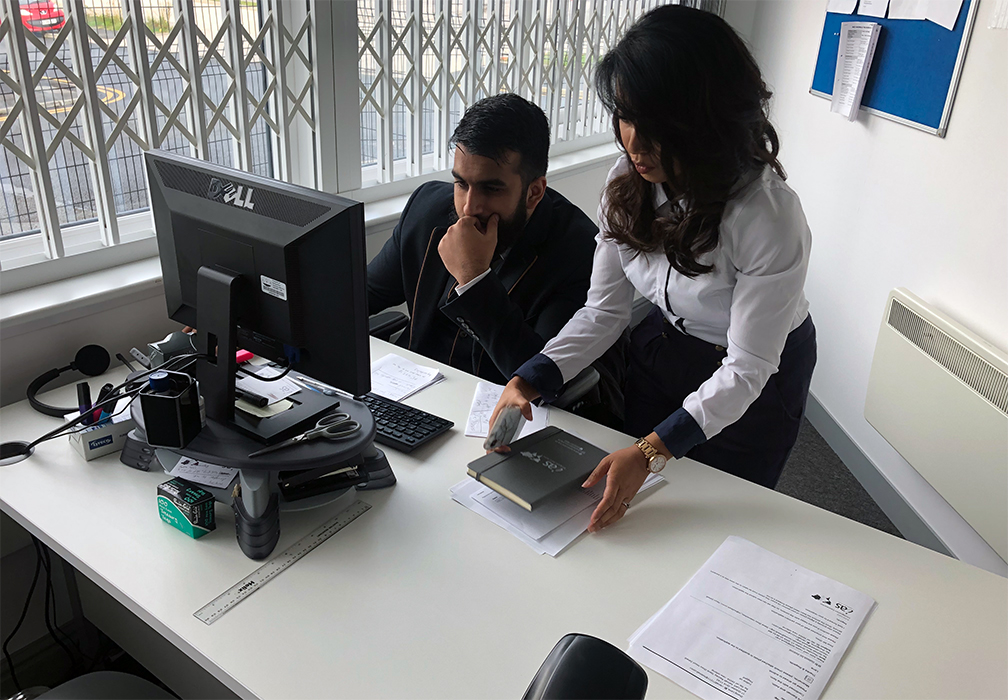 The Fast Track Package
Our Fast-Track Application Package is a premium service for those who need to submit their application in time with their deadlines. Your case will become a top priority for our lawyers and you will benefit from our highest-quality services.
Request the Fast Track Package
The Appeal Package
By choosing our Appeal Package, you can rely on our lawyers' legal knowledge and experience to ensure you have the highest chance of a successful appeal. We will also fully represent you in any hearings/tribunals.
Request the Appeal Package
Related pages for your continued reading.