Study Visa For Portugal From South Africa
If you are a South African citizen who wants to study in Portugal, you may apply for a Portugal Student visa.
We can help you get your Study visa from South Africa. Talk to one of our immigration advisers at Total Law for assistance if you need us to help you throughout your application process. Call us on +44 (0)333 305 9375 or contact us online.
Study Visa For Portugal: An Overview of Pursuing Higher Education in Portugal
Portugal has renowned universities and polytechnics that offer subjects that are recognised internationally. The cost of living and tuition fees in Portugal are more affordable when compared to what is obtainable in most European countries.
One of the reasons non-EU nationals, including South Africans, obtain a Study visa to study in Portugal is because Portugal is acknowledged as the centre of academic excellence, in teaching, learning, and practice.
Additionally, the certificates South African citizens will be issued in accredited Portuguese educational institutions are recognised all over the European Union countries and beyond.
Although, knowing Portuguese is important for a degree programme as most courses are taught in the native language, you must not learn Portuguese for Post-graduate studies in the country. This is because most post-graduate studies are taught in English language for international students, including South African citizens.
You can obtain a Short-Stay (Type C), Temporary-Stay, or Long-Stay (Type D) Portugal Schengen Study visa to pursue your academic career in Portugal. However, you must meet the requirements for the Portugal Study visa before you can qualify to enter the country for educational purposes.
"I'm very happy with the standard of training received on the OISC Level 1 course, i passed my exam. Thank you!"
"My application was approved and a huge weight has been lifted from our shoulders this year "
"We used this service for the spouse visa extension application to assure that all the information was valid and correct."
Requirements For Portugal Student Visa From South Africa
Overview
You must meet some requirements to be eligible for a Portugal Student visa from South Africa. The following are the general requirements for a Portugal Student visa from South Africa. They include:
Letter of Acceptance from your Portuguese University, proving that you have been accepted into the university and your expected date of resumption.
Valid passport or travel document. Your passport must be issued to you within the last 10 years. It should have at least 2 blank pages and a minimum of 3 months validity period beyond the day you will return to South Africa.
Two passport-sized photographs that must have been recently taken and meet the required standard for the Schengen visa photographs.
Student visa application form. The embassy typically provides this for applicants. Short-Stay Student visa application form costs €75, whereas Long-Stay Student visa costs €90.
Evidence of paid tuition. Get a receipt of your tuition fee payments, or provide documents of scholarship from your university if you are being sponsored.
Proof of enough funds to cover your expenses in Portugal. Prove this by providing a scholarship, proof of sponsorship, proof of financial aid, or bank statements.
Evidence of travel health insurance which is €30,000, to cover any unforeseen medical expenses during your stay in Portugal or in other countries in the Schengen region.
Certificates that prove the completion of your secondary or university education.
Transcripts revealing all the courses you had and their grades.
Resume or CV. Some Portuguese universities do not require it, but it is better if you add it to your file.
Personal statement, explaining why you want to study in the university of your choice.
Evidence of accommodation. You must prove that you have where to stay when you enter Portugal. Prove this by presenting your rental contract, dormitory, or a letter from a friend or family member that you will stay with in Portugal.
Criminal record certificate, proving that you are not involved in any crimes and do not have any criminal charges against you in South Africa.
Having seen the general requirements, there are other requirements applicants must provide which are specific to the type of programme they want to take in Portugal.
Bachelor Programme Requirements
Your senior or upper secondary school education transcript.
You may be required to take an entrance examination by the Portuguese University. These entrance examinations might be taken at the Portuguese embassy in South Africa.
Postgraduate (Masters, PhD) Requirements
Transcripts from Bachelor's and/or Master's programme you have completed.
You must have a relevant Bachelor's degree for the course you want to study if you are a Masters applicant.
You must have a relevant Master's degree if you are a PhD applicant.
Note that several universities in Portugal would require that your documents be converted to suit the Portuguese standard.
Language Requirements
South African citizens who want to take Bachelor's degree programmes in Portugal are required to know Portuguese. This is because several degree educational institutions in Portugal teach in Portuguese.
Therefore you must prove your Portuguese knowledge by taking a Portuguese proficiency test and have a result of at least B1/B2.
Meanwhile, postgraduate studies are mostly designed for international students because several programmes are taught in English language. You must provide evidence of your English language knowledge if you are a non-native English speaker.
You must prove this by taking English language proficiency tests, such as the IELTS and TOEFL or CPE/CAE and PTE that the Portuguese educational institutions also accept.
However, due to personal circumstances, and the specific Portuguese university of your choice, you may be required to bring more supporting documents to apply for a Portuguese Study visa. It gets tricky at this point, because you may not have applied for a visa before.
Let us help you out with your Portugal Student visa application. Our immigration lawyers at Total Law are experienced and know their way around all immigration-related matters about applying for and obtaining a Portugal Student visa. We will help you assemble your supporting documents depending on your personal situation and choice of university. Call us today on +44 (0)333 305 9375 or contact us online.
Step By Step How to Apply for a Portugal Student Visa From South Africa
You must already have your letter of acceptance into a Portuguese university before you apply for the Portuguese Student visa. Therefore, follow this step-by-step guide to apply for a Portugal Student visa:
Provide your Letter of Acceptance into a Portuguese university.
Know where you are required to submit your application.
Fix an interview/appointment with the Portuguese embassy.
Fill out the Portugal Student visa application form.
Bring all the required documents for your application.
Complete the payments for your Student visa according to the directives of the Portuguese embassy which could be by bank transfer, online, or cash.
Submit all the required documents at your nearest Portuguese embassy in South Africa.
Await the processing of your application.
You can travel to Portugal once you receive your Student visa.
You must obtain a residence permit once you arrive in Portugal. Therefore, fix an appointment with the Portuguese Immigration Borders Service (SEF) to get your residence permit.
Your residence permit will allow you to live and study in Portugal for the duration of your Student visa. It usually has a 1 year validity period, but you can renew it for up to 5 years.
You will be required to pay €83 to request a residence permit at the SEF. Besides that, you will also pay €72 to receive your residence permit from the SEF.
For your residence permit, you must provide the following documents:
Your filled out application form.
Two recent passport-sized photographs (in colour).
Evidence of paid required study cost in Portugal.
Proof of enough funds to cater for your needs in Portugal.
Evidence of medical insurance.
A proof that you have been registered at a higher institution in Portugal.
Evidence of accommodation in the country.
You must make inquiries regarding the exact amount of fee to pay at any stage of your application process, ranging from your Student visa application fee to the residence permit fees. This is because payments could change with time and are not refunded even if you overpay during your application.
Therefore, reach out to one of our immigration advisers at Total Law today. We can help you take care of all these Portuguese Student visa application processes and assist you to make the correct amount of payments required of you.
We have helped South African nationals to obtain their Portugal Student visas successfully. We already know our way around all immigration-related issues regarding helping you to enter Portugal for study purposes. Call us today on +44 (0)333 305 9375 or contact us online.
Processing Time Once The Application Is Submitted
Typically the processing time of your Student visa varies from several weeks to 3 months. Some factors could either hasten or delay your visa processing time.
If you gather and arrange all the required documents in your application correctly, it will make things faster both for you and the embassy that is processing your application. If you submit an incomplete or incorrect document, the processing of your application may be paused so that you can bring other remaining documents, or result in a refusal.
Also, how fast the embassy in your country processes visa applications also contributes to how long it takes for applications to get decisions. Some embassies process applications way faster than others. There are several other factors that may delay your processing time, such as the correctness of your application, peak travel seasons, your nationality, etc.
However, you need to play your own part to hasten the process. You need to start your application process immediately after receiving your letter of acceptance from a Portuguese university to avoid unnecessary delays. Ensure that all your documents are ready and assembled properly to reduce the processing time so that you will enter Portugal to begin your studies on time.
Validity of The Student Visa
The type of Portugal Student visa you have determines its validity period. The Short-Stay Student visa is created for courses that could last for up to 3 months, such as work training courses, or short language courses.
A Temporary-Stay Student visa is designed for vocational training, student exchanges, internships, student volunteering, or study programmes that last from 3 to 12 months. Whereas, the Long-Stay Student visa is typically designed for studies that last for more than 1 year.
The length of your course largely determines the validity of your Portuguese Student visa. Your Long-Stay Student visa typically has a 1 year validity period initially, but you can renew it for up to 5 years, provided you continue to meet the eligibility requirements.
Bringing Your Family On a Student Visa: The Rules
South African citizens who hold a Portuguese Student visa are allowed to bring their family members to Portugal. However, you must prove that you can cater for your financial needs and that of your family members when they come to Portugal.
Additionally, your family members must meet certain eligibility criteria to qualify to enter Portugal and stay with you. Here are the eligibility criteria:
Minor children (including adopted ones).
Adult children who are unmarried, and dependent on you due to disability or illness.
Spouse or domestic/registered partner.
Note that you and your family members can apply to enter Portugal together. Or they may apply to join you via a Reunification visa after you have entered and settled in Portugal.
Your family members must make a separate application and pay different fees. They must provide all the required documents for their application separately.
When they come over to Portugal, they will have equal rights with you, such as the right to live and work in Portugal. Additionally, the validity period of their visas will be the same as yours.
Staying In Portugal After The Studies Have Wrapped
South African students who have completed their studies in Portugal are allowed to stay back in the country, provided they already have an employment offer. You and your employer must have met the requirements for a Portugal work visa so that you can switch from your current Student work visa to a Working residence permit.
You must also meet the requirements for a Portuguese Work visa and request to switch to a Work visa before the last 30 days of your Student visa's validity. This is because if your request falls within the last 30 days, it will be denied by the SEF. If you are unlucky and your visa terminates, you must return to South Africa and apply for a Work visa to enter Portugal for work purposes.
Can a Student Visa Lead to Permanent Residency in Portugal?
No, your Portuguese Student visa does not add up towards a permanent residency in Portugal. If you want to become a permanent resident in Portugal, you must have an employment offer as a skilled worker.
Thereafter, you must switch from your student permit to a temporary residence permit for work (Work visa) which will allow you to work in Portugal. This residence work permit has a 1 year validity period that you can renew for up to 5 years.
When you have worked in Portugal for 5 years on your temporary residence permit, you can now apply for Portuguese permanent residency. And after you have spent about 1 to 2 years in Portugal on the permanent residence permit you can now apply for Portuguese citizenship.
Working On a Student Visa In Portugal: What Are The Laws?
Portugal Student visa applicants who have a residence permit are not required to obtain additional permits to be allowed to work. You can work for a minimum of 20 hours weekly only when the semester is in progress, and work full-time on semester holidays or breaks. Depending on the amount of money you make during your studies in Portugal, you may be required to pay income tax.
The reverse is the case of EU/EEA citizens who enter Portugal for study purposes. They are allowed to work without restrictions. This implies that they can choose the type of work to do and the number of hours to work without obtaining a Work permit.
However, applicants are not allowed to work in Portugal if they only have a Schengen visa and are taking a short course designed to last about 3 months.
How Can Total Law Help?
South African nationals can obtain a Portugal Student visa to enter the country for educational purposes. Studying in Portugal comes with several benefits such as affordable cost of living for students, access to tuition-free universities in Portugal (for scholarship candidates), job opportunities, and so on.
You must meet the eligibility criteria and have all required documents to apply for the Portugal Student visa. During the Portugal Student visa application process, there are stages involved that need to be followed up immediately in order to meet deadlines. Applications must be submitted promptly to avoid delays in the processing time.
Additionally, to apply for the visa, you will be required to pay your visa application fee. It becomes complicated here as you may not know the specific Portugal Student visa type to pay for, whether you should pay for a Short-Term, Temporary-Stay, or Long-Stay visa fee.
This is one of the most crucial reasons to seek expert guidance from an immigration adviser to guide you from the beginning of your visa application process. Our immigration advisers at Total Law can help you gather and assemble your documents in a manner that conforms with the standard of the SEF.
We will help you pay your fees correctly so that you do not lose your money as wrong payments are nonrefundable. For more information about the Study visa from South Africa to Portugal or other services we offer, call us today on +44 (0)333 305 9375 or contact us online.
Advice Package
Comprehensive immigration advice tailored to your circumstances and goals.
Application Package
Designed to make your visa application as smooth and stress-free as possible.

Fast Track Package
Premium application service that ensures your visa application is submitted to meet your deadline.
Appeal Package
Ensure you have the greatest chance of a successful appeal. We will represent you in any case.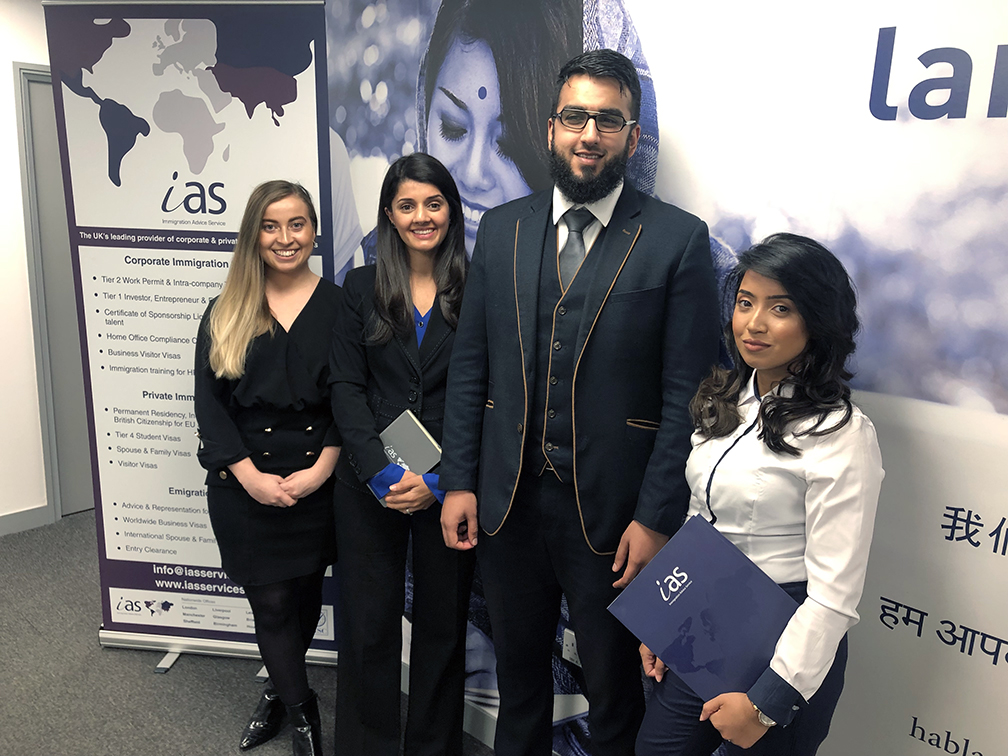 The Advice Package
During this untimed Advice Session with our professional immigration lawyers in London, you will receive our comprehensive advice, completely tailored to your needs and your situation.
Request the Advice Package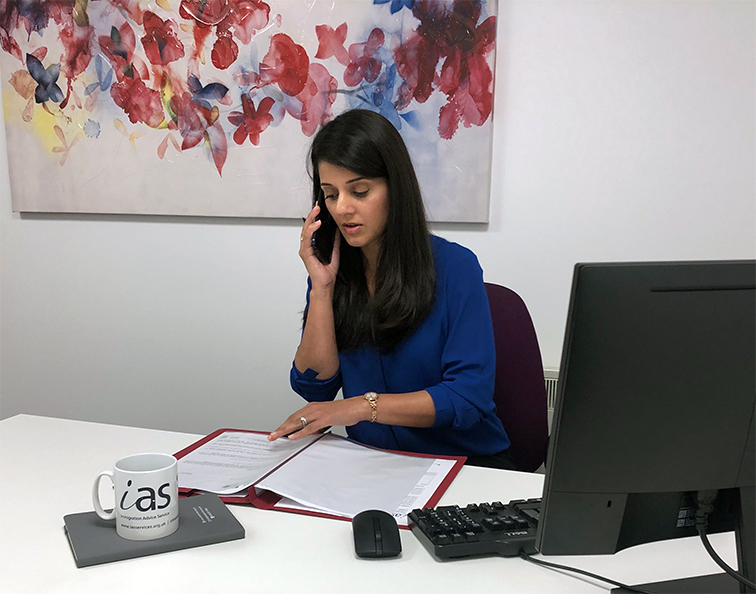 The Application Package
With our Application Package, your dedicated immigration lawyer will advise you on your application process and eligibility. Your caseworker will then complete and submit your forms to the Home Office on your behalf.
Request the Application Package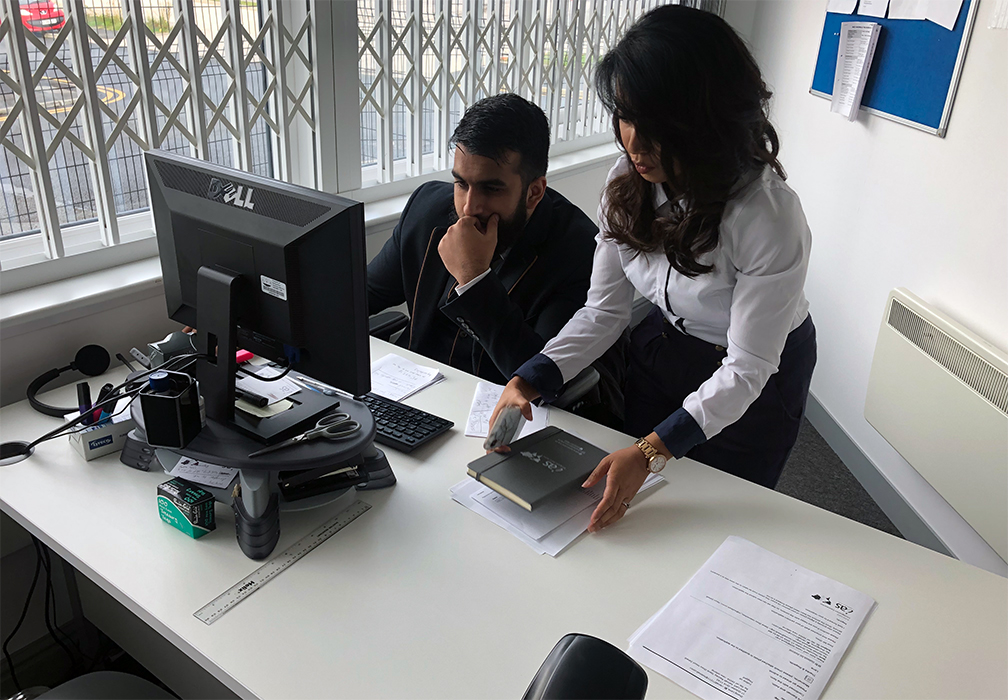 The Fast Track Package
Our Fast-Track Application Package is a premium service for those who need to submit their application in time with their deadlines. Your case will become a top priority for our lawyers and you will benefit from our highest-quality services.
Request the Fast Track Package
The Appeal Package
By choosing our Appeal Package, you can rely on our lawyers' legal knowledge and experience to ensure you have the highest chance of a successful appeal. We will also fully represent you in any hearings/tribunals.
Request the Appeal Package
Related pages for your continued reading.
The cheapest college in Portugal for international students is the University of Evora. International students will only have to pay a yearly tuition fee of €2,500. Because of its affordability, the institution now has about 10,500 students with about 1,000 foreign nationals from more than 70 countries.
In Portugal, South African citizens and other non-EU nationals would typically spend about €3,000 to €5000 in each academic year for Bachelor's and Master's programmes. Whereas EU/EEA nationals would spend about €1,000 to €1,500 in each academic year.
Yes, education is free in public schools for foreign nationals in Portugal, excluding universities. Whereas you are required to pay tuition fees in private schools. Portugal's Ministry of Education funds the public educational institution. They also extend this support to subsidise upper secondary and cooperative basic education, in line with the stated terms of the Private and Cooperative Education Statute.
Portugal is a great choice for South African nationals and other non-EU citizens because of its affordability. Additionally, you will enjoy the pleasant weather, welcoming culture, beautiful cities, and low crime rates unlike what is obtainable in other European Union countries.