Portugal Seasonal Work Visa From Saudi Arabia
Do you want a work visa that can bring you to Portugal to work temporarily for a particular season and type of job? Then consider applying for the seasonal work visa Portugal.
For more information about the Portuguese seasonal work visa, contact us at Total Law by calling  +44 (0)333 305 9375 or message us online. We are available to answer your questions about the application process, eligibility criteria and documents needed to apply. We will also advise you on any other kind of Portuguese visa that you may be interested in and eligible for.
Overview of Seasonal Work Visas in Portugal
The Portugal seasonal work visa allows Saudi citizens to enter Portugal and work temporarily during specific seasons and for particular industries.
The seasonal work visa has 2 types: the short-stay visa, which permits you to work in Portugal for 3 months. And the temporary stay visa, which allows you to work in Portugal for up to 9 months.
It is vital to note that the maximum time you can spend on a seasonal work visa is 9 months out of 12. And this includes an extension of stay.
Before you apply for the seasonal work visa, you must have a valid job offer from an employer in Portugal in an eligible industry.
You can work for multiple employers on a seasonal work visa, but you must ensure that the employment is only for seasonal work.
Like the Portuguese work visa, the employer kick-starts your application process. They can only do so if they prove to the Portuguese labour authorities that they cannot find any citizen or resident willing and capable of doing the said job.
"I'm very happy with the standard of training received on the OISC Level 1 course, i passed my exam. Thank you!"
"My application was approved and a huge weight has been lifted from our shoulders this year "
"We used this service for the spouse visa extension application to assure that all the information was valid and correct."
Benefits of The Seasonal Work Visa in Portugal
The seasonal work visa is not a route to permanent residency or citizenship but has some benefits.
Here are some of them:
Helps Employees Gain Valuable Experience
If you want to work in Europe as a Saudi, getting a job may be challenging because you do not have European experience. The seasonal work visa offers a valuable experience that can land you a permanent job in Portugal and any other country in the EU.
Means of Earning Money
The seasonal work visa allows you to earn money while you search for permanent employment. In 2023, employees in Portugal earned over €800 as minimum wage per month.
Quality of Life
Employees in Portugal get to enjoy the quality of life and healthcare in Portugal for the duration of their stay. The cost of living in Portugal is affordable, and the healthcare is one of the best in Western Europe.
Job Opportunities
It is often easier to find job opportunities when you are already in the country than when you are outside. If you want a permanent job in Portugal, starting with a seasonal work visa may be a good idea. You can now be on the lookout for other permanent roles that come with work visa sponsorship.
Again, since Portugal is part of the Schengen, you could stand a chance to meet an employer from another country willing to help you apply for a work visa in their home country.
Immersion in Portuguese Culture
The seasonal work visa allows you to experience the beautiful culture of the Portuguese people. You also get to enjoy the pleasant weather, picturesque beaches and the friendliness of the people.
Work Opportunities and Industries Covered by The Seasonal Work Visas
The seasonal work visa is available for only specific industries. You must ensure your employment is from an eligible industry before applying. The Portuguese Embassy will refuse applications for seasonal work for an ineligible industry.
The seasonal work visa is only available for those interested in working in any of the industries listed below:
Food, tobacco and liquor industries.
Construction industry.
Restaurant, hospitality and tourism industries.
Fishing, forestry, livestock, hunting and agricultural industries.
Land transport industry.
Gross and retail industries.
Eligibilities for a Seasonal Work Visa in Portugal From Saudi Arabia
You must meet the Portugal seasonal work visa requirements to apply for the seasonal work visa.
Here they are below:
Age
As a Saudi looking to get a seasonal work visa, you must prove that you are at least 18 years old at the time of application.
Nationality
Only non-EU citizens are eligible for the seasonal work visa, so as a Saudi, you can apply.
Clear Criminal Record
It is a mandatory requirement for anyone applying for any Portuguese visa to prove they have not been convicted of any criminal offence. The Portuguese government takes this seriously as it is invested in the well-being and safety of the citizens and residents of Portugal.
When applying for a seasonal work visa, you must show a criminal record certificate from Saudi Arabia and any other country where you have spent at least 3 months in the past 5 years.
Valid Job Offer
The first thing you need to secure in applying for a seasonal work visa is an employment offer. You cannot apply for the visa if you do not have a job offer from an employer in Portugal.
Your offer must show your job details, including location, salary and roles. Your employer will issue you a job offer after getting permission from the labour authorities to employ you from Saudi Arabia.
Skill, Education or Experience
You must prove to the Embassy that you have the needed skills, education or experience for the job you are coming to do. This is necessary to checkmate bogus employment offers.
Medical Insurance
Medical insurance is another requirement when applying for any Portuguese visa. The value of the medical insurance must be up to €30,000 and has to be valid in every European country.
Proof of Funds
When applying for any Portuguese visa, you must show the Embassy that you have enough money to care for yourself during your stay. This ensures that you can survive in the country without burdening the government. The Embassy does not specify the exact amount you need to show. But it is advised that you show you have between €45 to €75 to spend daily in Portugal.
Evidence of Accommodation
Portugal's government wants to ensure you have a place to stay before you move to the country. You can show the Embassy that you have rented an apartment or house, bought a property, or booked a hotel or Airbnb where you will stay while working.
Ties to Home Country
Overstaying your visa is an immigration breach that can make the Portuguese government respond with punitive measures. These measures include deportation, imprisonment and a ban on entry into the country. Note that EU countries sometimes share information. So, if you break an immigration rule in one country, you may find it hard to get into another.
To ensure that you will leave once your visa expires, you must show the Embassy that you have something to take you back home to Saudi Arabia. This can be a booked flight ticket to Saudi or marriage and birth certificates showing you have a family to return to.
Documents Needed for a Seasonal Work Visa Application
You must submit some documents when applying for the seasonal work visa. These documents prove that you meet the eligibility requirements for the visa.
Below are the documents that you have to present to the Embassy when making your application:
Saudi Passport
Your passport is one of the most important documents you must present at the point of application. It is both a means of identification and proof of your nationality. Your submitted passport must have been issued within the last 10 years.
It must also be valid for up to 3 months after your seasonal work visa expires. Note that you must have a blank page where your visa will be attached.
Passport Photograph
You have to present two recent digital passport photographs when making your application. The photographs must not have been taken earlier than 6 months from the date you submitted your application.
Note that your photograph must comply with the EU standards. It must show only your face and shoulders, with every part of your face being visible. If you wear medicated glasses, you must ensure the lens does not reflect the light from the camera.
Job Contract
This is another vital document you must submit. You and your employer must sign the contract. It must show details of your location, job duration and terms. It must also spell out how much you will be paid.
Bank Statement
You have to present an official statement from the bank showing you have enough money for your stay in Portugal. The bank must sign and stamp the statement.
Visa Application Form
The visa application form is on the Portuguese Ministry of Foreign Affairs website. Download the form from the site, complete the form and sign at the end. Note that if your visa application is not signed, your application will not be processed.
Birth Certificate
This is a document that proves that you are at least 18 years old at the time of applying.
Criminal Record Certificate
You must contact the Saudi Police to issue a criminal record certificate to prove you have never committed a criminal offence. You must also get this from any country you have lived in for 3 months in the past 5 years.
Signed Consent Form
Aside from submitting the criminal record certificate, you have to give the SEF permission to do a background check on you and confirm the certificate you sent to them.
Receipt of Visa Fees
Another necessary document you must submit is the receipt showing you have paid the visa fees. Note that your visa application will not be processed if you do not show this.
Flight Itinerary
This proves you are ready to return to Saudi once your visa expires.
Marriage and Birth Certificates
This shows you have a family to return to when you finish your work.
Medical Insurance Policy Certificate
You present this to prove that you have EU-wide valid medical insurance. The value of the insurance must be at least €30,000.
Property Deed/Rental Contract/Hotel Booking
These show that you have your accommodation sorted before you enter Portugal.

The Application Process for a Portugal Seasonal Work Visa From Saudi Arabia
If you want to apply for the Portuguese seasonal work visa from Saudi Arabia, do the following:
Talk to us at Total Law
Our lawyers can help make a quick application for you. We are experts in Portuguese immigration and employment laws and can help you apply for a visa without hitches.
Find a Job
Since you must show the Embassy a job offer, you must look for seasonal work. Once the work is secured, you can proceed to the next step.
If you want to go to Portugal to look for work, consider getting a Job Seeker visa.
Get Your Employer to Liaise with the Labour Authorities
After securing the job offer, the next step is for your prospective employer to get a work permit for you. The work permit here means getting approval from the Ministry of Labour to employ you. They can only do this after they prove they could not find any EU resident or citizen capable and willing to do the job.
Apply for Visa
If the Labour authorities give your employer approval, you can then apply online with the job contract. You must complete the form online and then schedule your document submission with the Embassy or any visa application centre near you.
Pay Visa Fees
The next step would be for you to pay the visa fees. You can pay the fees via bank transfer, cheque or money order in favour of the Embassy. You can also pay this fee at the Embassy or application centre. But you must ensure you pay and attach the receipt to your other supporting documents.
Submit Documents
You'll have to go to the Embassy or visa application centre close to you to submit your documents. Note that the Embassy does not accept walk-in submissions. Hence, you must book your document submission in advance. After the officials look into your documents and are satisfied, they will collect your biometrics.
You can visit the Portuguese Embassy at Bldg 56 – 6323 Prince Faisal Ibn Saad Ibn Abdulrahman, Al Woroud District, Riyadh 12251 – 3061, Kingdom of Saudi Arabia.
Pick up Your Visa
If the Portuguese Embassy approves your application, you will be notified by mail where and where to pick up your visa. You can then travel to Portugal after that.
Get a Residence Permit
When you apply for a seasonal work visa from Saudi Arabia, you get a residency visa that allows you to enter Portugal and stay for 120 days. Upon getting to Portugal, you must schedule a meeting with the SEF and obtain your residence permit. After getting the residence permit, you can get a bank account and an NIF number.
Validity of The Portugal Seasonal Work Visa
The validity of the seasonal work visa depends on the type you applied for.
The short-stay visa can last up to 3 months.
The temporary stay visa can last more than 3 months till the end date of your job contract.
You must note that neither of the visas can exceed 9 months out of a possible 12.
Renewing a Seasonal Work Visa in Portugal
You can renew both the short-stay and the temporary-stay seasonal work visa. If you have a valid contract, you can apply for renewal.
But you must note that the total time you'll spend on the initial application and its renewal is 9 months. After that, you'll have to leave the country.
Rights and Protections for Seasonal Workers in Portugal
Overview
As a seasonal worker in Portugal, certain rules confer rights on and protect you from being maltreated.
Your employer(s) are required by law to abide by these rules.
Below are some of your rights as a seasonal worker in Portugal:
Rights to Fair Compensation
Your employer must pay you at least the minimum wage in Portugal. You must also be compensated fairly when you work beyond agreed work hours.
Right to Safe Working Environment
As a seasonal worker in Portugal, your place of work must be conducive. Your employer must make it a duty to provide a healthy and safe working environment for you. They must also provide safety wear and equipment to ensure you are not harmed while working for them.
This rule does not just protect you from physical harm; it also protects you from emotional abuse and maltreatment. Your employer or colleagues of Portuguese origin must not also discriminate or exploit you in any way.
Comprehensive Work Contract
The work contract must be comprehensive. There must be no bogus terms and unclear references. The employer must spell out every term of the contract. This is to ensure that the process is fair and transparent. The details that must be clarified are wage, working hours, job roles and responsibilities.
It is important to note these things before applying for a visa. This is so you can request an adjustment on any term that does not sit well with you.
Offering Accommodation
Often, people who want to apply for a seasonal worker visa cannot find accommodation while they are outside Portugal. Some employers undertake the responsibility of getting accommodation for their employees.
When this happens, the accommodation is expected to be sound and comply with every safety and health law. If the employer gives you accommodation and wants to deduct the cost from your salary, they must not deduct more than 20% of your salary.
Again, it is advisable that whatever agreement you and your employer reach concerning your work be written down and signed. This will be important in the case of any breach of agreement.
Travel Rights
As a seasonal work visa holder, you can travel within Portugal as much as your job(s) allow. But, if you move into a new city, you must notify the local authorities about where you live.
Travelling out of Portugal while your visa is still valid may be a challenge. This would affect the validity of your visa and the possibility of a renewal.
Right to Different Employers
The seasonal work visa does not tie you to a particular employer. You can work with as many employers as you want. But you have to ensure that the jobs are temporal and seasonal.
Transitioning from a Seasonal Work Visa to a Different Visa Type in Portugal
You cannot switch to another visa while on a seasonal work visa in Portugal. You'll have to leave the country before you can reapply for any other kind of visa.
How Can Total Law Help?
At Total Law, we are dedicated to making your dreams of working in Portugal come true. We do this by helping you apply for a visa, gather your documents and check your eligibility requirements.
We know that often, applying for a visa can be overwhelming. It requires a lot of meticulous process and documentation. This usually scares people away from applying for a visa. But you have nothing to fear if we are handling your application. We are experts in Portuguese immigration and employment laws.
Even if you are not interested in this particular visa, there is a wide range of Portuguese visas that we can help you apply for. Consult us so we can help you make the best decision for you.
If you need more clarification on what we do and how we can help you, kindly call  +44 (0)333 305 9375 or message us online.
Advice Package
Comprehensive immigration advice tailored to your circumstances and goals.
Application Package
Designed to make your visa application as smooth and stress-free as possible.

Fast Track Package
Premium application service that ensures your visa application is submitted to meet your deadline.
Appeal Package
Ensure you have the greatest chance of a successful appeal. We will represent you in any case.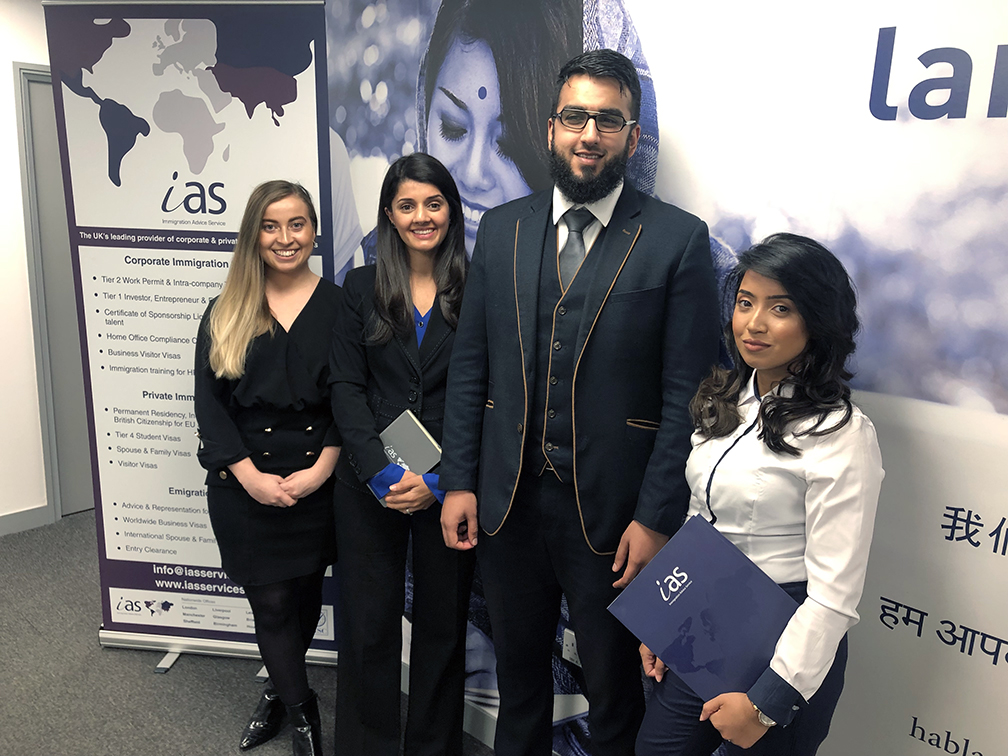 The Advice Package
During this untimed Advice Session with our professional immigration lawyers in London, you will receive our comprehensive advice, completely tailored to your needs and your situation.
Request the Advice Package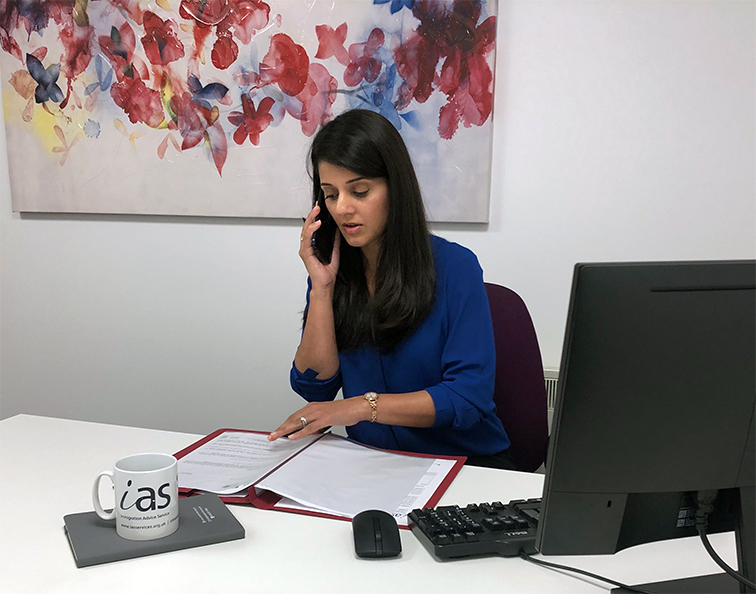 The Application Package
With our Application Package, your dedicated immigration lawyer will advise you on your application process and eligibility. Your caseworker will then complete and submit your forms to the Home Office on your behalf.
Request the Application Package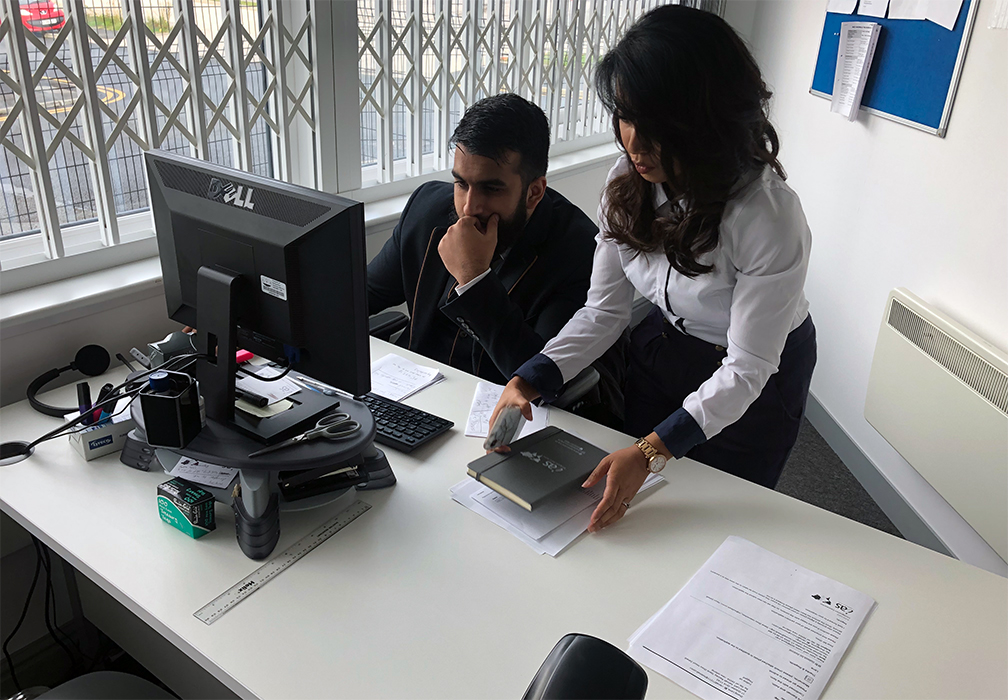 The Fast Track Package
Our Fast-Track Application Package is a premium service for those who need to submit their application in time with their deadlines. Your case will become a top priority for our lawyers and you will benefit from our highest-quality services.
Request the Fast Track Package
The Appeal Package
By choosing our Appeal Package, you can rely on our lawyers' legal knowledge and experience to ensure you have the highest chance of a successful appeal. We will also fully represent you in any hearings/tribunals.
Request the Appeal Package
Related pages for your continued reading.
Frequently Asked Questions
Your seasonal work visa can be renewed. However, you must note that the renewal must not exceed 9 months.
The Job Seeker visa is open in Portugal. The visa is available for non-EU nationals looking for work in Portugal.
There is no specific time as to when your application will be ready. But you should plan for anywhere between 2 and 6 months.