Portugal Golden Visa For Citizens Of Saudi Arabia
Foreign investors from Saudi Arabia can apply for the Portugal Golden Visa and obtain residency permits to live in the country if they meet the eligibility requirements.
For more information about the Portugal Golden Visa for Saudi Arabia citizens, speak to one of our immigration lawyers at  +44 (0)333 305 9375 or reach us through the online contact form. We'll be glad to help.
Portugal Golden Visa From Saudi Arabia
The Portugal Golden Visa Program or Residence Permit for Investment (ARI) allows non-EU nationals to get a residency visa by making a significant investment in Portugal. These investment options cut across job creation, scientific research, and investment fund contributions.
The Portuguese Government launched the Golden Visa program in 2012, and its main aim was to attract international investments after the 2008 economic crisis. Since then, the visa program has attracted over 27,000 applicants and gained over €6 billion in investment.
As of July 2023, the Portuguese government announced significant changes to the Golden Visa program, eliminating certain investment options, such as direct real estate purchases and indirect real estate-related funds.
If you are Saudi Arabian seeking residency options in Portugal through the Golden Visa program, it's important to understand these changes and act promptly. Consider discussing this with one of our lawyers at Total Law, that is an expert in Portuguese immigration law.
You can reach us through a phone call at +44 (0)333 305 9375 or request a call back through the online contact form.
"I'm very happy with the standard of training received on the OISC Level 1 course, i passed my exam. Thank you!"
"My application was approved and a huge weight has been lifted from our shoulders this year "
"We used this service for the spouse visa extension application to assure that all the information was valid and correct."
What Are The Benefits Of The Portugal Golden Visa?
Affordable Investment Options
The Golden Visa program is one of the most accessible investment visas in the EU. It offers a range of investment options that are relatively affordable compared to similar programs in other countries. You can invest as low as €250,000 in a cultural heritage or artistic production to qualify for this visa.
Lenient Residency Requirement
Another one of the program's significant benefits is its lenient residency requirement. Unlike other residency programs that demand extended stays, the Portugal Golden Visa requires you to stay at least seven days during the first year and 14 days in subsequent two-year periods.
This flexibility allows you to maintain your global lifestyle while reaping the benefits of Portuguese residency.
Quick Path to Citizenship
You can apply for Portuguese permanent residency and citizenship after five years of holding the Golden Visa, which is relatively short compared to many other EU countries, especially with the lenient residency requirement.
Travel Privileges
The Portugal Golden Visa allows you to travel visa-free within the 27 countries in the Schengen area. This opens the door to exploring diverse cultures, landscapes, and experiences across Europe without the hassle of separate visa applications for each country.
Once you have Portuguese citizenship, you will get a Portuguese passport and enjoy the full benefits of being a European citizen. You can live, work, and travel anywhere in the EU. Additionally, the Portuguese passport allows you to travel to over 150 countries without a visa.
Inclusion of Dependents
The Portugal Golden Visa extends its benefits to your family members. You can include your spouse, dependent children, and dependent parents under your application. This family-friendly approach ensures that your loved ones can enjoy the advantages of EU residency.
Optimised Taxes
Portugal offers a favourable tax environment, especially for individuals benefiting from the Golden Visa program. You won't have tax obligations unless you stay in Portugal for over 183 days a year.
If you become a tax resident, you can take advantage of the Non-Habitual Residency (NHR) program that grants foreign income tax exemptions for the initial 10 years of residence. Under this program, all income sourced outside Portugal will not be taxed, and self-employment and qualifying employment incomes will be taxed at a 20% rate.
Specific types of income that will qualify under the NHR program include the following:
Royalties
Dividends
Rental income
Investment income
In 2020, the program underwent changes that now exclude foreign pensioners from receiving tax benefits on their pension income.
Access to Quality Healthcare and Education
As a Golden Visa holder, you will gain access to Portugal's high-quality healthcare system, which is known as the Serviço Nacional de Saúde (SNS).
You can also access the country's public educational system, which is available from elementary school to university levels. Portugal also has numerous private internationals if you prefer that.
Affordable Cost of Living
Portugal boasts one of the most affordable living costs compared to numerous other European nations. Coupled with its delectable cuisine, relaxed way of life, and picturesque beaches, it is an appealing choice for numerous expatriates seeking an enriching experience.
Portugal Golden Visa Investment Opportunities
There are different investment options that you can make to qualify for a Portugal Golden Visa, and they include the following:
Job Creation
To obtain a Golden Visa through this investment avenue, you'll need to set up a business in Portugal that's mainly under your ownership and generates at least 10 new full-time jobs with a value of at least €500,000.
This requirement is reduced to eight jobs if your business is established in a low-density area, defined as fewer than 100 residents per square kilometre or a GDP per capita under 75% of the national average.
Commercial Company Investment
On the other hand, you can invest a minimum of €500,000 for the incorporation of a commercial company with headquarters in the national territory or to increase the share capital of an existing Portuguese business.
In this case, the business needs to create or maintain a minimum of five new full-time jobs for a duration of at least three years.
Venture Capital Investment
For this investment option, you must invest at least €500,000 through capital transfers to qualified private equity, venture capital funds, or government bonds to provide capital to companies that meet certain requirements. These funds must not be connected to real estate investments.
Cultural Heritage/Artistic Production Investment
Another way to qualify for the Golden Visa is to make a non-refundable charitable contribution of €250,000 or more towards preserving the nation's rich cultural heritage and supporting artistic production.
Scientific Research Contribution
Investing €500,000 or more in research activities conducted by a public or private scientific research institution that is a part of Portugal's national scientific or technological system is another pathway to qualifying for a Golden Visa in Portugal.
Recent Changes to The Golden Visa Investment Options
The Portuguese parliament made some recent changes to the Golden Visa investment requirements. Proposed changes to the program will render some investment avenues no longer viable.
The new adjustments entail the following modifications:
Capital transfers of €1,500,000 or above will cease to be accepted as a qualifying investment.
The option to procure real estate valued at €500,000 or higher will be prohibited.
The opportunity to invest in restoring real estate properties aged 30 years or older, involving a total investment of €350,000 or higher, will no longer be available.
The choice to invest in real estate situated in low-density regions, with either a value of €400,000 or €280,000, will also be discontinued.
The possibility of investing in funds with direct or indirect real estate involvement will no longer remain open.
The new law will be enacted as soon as it's published in Portugal's official gazette. Until then, new applications and renewals under real estate investments will continue to be processed according to the existing regulations.
Eligibility For The Portugal Golden Visa From Saudi Arabia
Overview
To qualify for the Portugal Golden Visa program, you need to fulfil the following criteria:
Be 18 years old or above.
Plan to make a substantial investment that contributes positively to the Portuguese economy.
Have a clean criminal record from your home country and Portugal
Have health insurance either through Portugal's national health service, the Servico Nacional de Saude (SNS) or a private healthcare plan.
Investment Requirement
As part of the Portuguese Golden Visa requirements, the funds you invest must be rightfully owned by you and must come from outside Portugal. You must be willing to show that you have made the minimum investment for the specific category you choose before you can submit an application.
Furthermore, you must commit to keeping the investment for at least five additional years or as long as you hold national residency status in Portugal.
When you become a permanent resident or citizen, you will have no obligation to maintain your investment, and you can liquidate, sell, or part with it according to your preferences.
Residency Requirement
To maintain the validity of your Portugal Golden Visa, you need to meet minimum residency rules by spending a specific number of days in Portugal annually. Within the first year, you must spend at least 7 days in Portugal, and subsequently, you must spend 14 days every two years.
Requirement for Dependents
As a main applicant for the Portuguese Golden Visa, you can also include your family members in your application. The following family members are eligible as dependents:
Your spouse or partner.
Children under 18 years old.
Children over 18 who depend on you financially and are full-time students, unmarried.
Siblings of either yourself or your spouse/partner under 18 years old who require legal custody.
Dependent parents over 55 of either you or your spouse/partner, with dependency proof unless over 65.
The application process happens simultaneously for both you and your dependents, and they will get residence permits and the same privileges as you.
NIF Number And Bank Account Requirements
Overview
As part of the requirements to obtain the Golden Visa, you must open a bank account and get a Portuguese tax identification number (NIF number), also known as "Número de Identificação Fiscal".
The NIF number is essential for any legal or fiscal activities in Portugal, applicable to residents, non-residents, and citizens alike. You'll need a NIF number to open a Portuguese bank account, which is necessary for making your Golden Visa investment.
Other areas where you'll need a tax number include:
Receiving an income for business or work
Inheriting Portuguese assets in a will or testament
Attending a university
Receiving social security payments
Paying taxes in Portugal
Signing a mobile phone contract
Setting up utilities
Applying for a drivers' licence
Purchasing a car
The NIF number is issued by the Portuguese tax authorities and it consists of nine digits, which is unique for each individual. There are two ways you can get the NIF number and they depend on if you are a resident or a non-resident.
If you're not yet a legal resident in Portugal, you can apply for a NIF number remotely. An immigration lawyer can act as your proxy to secure a temporary NIF number on your behalf. This temporary NIF number will later be replaced by a permanent one once you acquire a permanent residence permit in Portugal.
If you are already a resident in Portugal, you can visit a local Portuguese tax office branch ("Finanças") to apply for a NIF number or delegate the task to a legal representative also. Obtaining the tax identification number is free, but you'll need to pay an amount of €6.80 to get the Portugal tax card.
Documents Required to Apply for the NIF Number
You must provide the following documents as part of your application for the tax identification number:
A valid identification card or passport
Birth certificate for children under the age of 10 without a passport
Proof of residence, such as a utility bill or rental agreement, if you already reside in Portugal
A bank statement of not more than three months old and stating your non-Portuguese address, if you are a non-resident
A document assigning power of attorney to your lawyer, who will act on your behalf
How to Get the NIF Number 
After gathering the necessary documents, you or your legal representative should visit the local Finanças office and apply for your NIF number. The process is fairly quick; you should get your NIF in just a few minutes.
Once your permanent NIF is issued, you might also receive a Portuguese tax card with your NIF printed on it. Note that your NIF doesn't expire.
How to Open a Bank Account in Portugal.
Having your own bank account in Portugal is crucial for the Portugal Golden Visa investment, as the funds must originate from a Portuguese account. Once you obtain your NIF, you can open your bank account.
First, you must decide which bank you want to open an account with, as there are different banks in Portugal. You'll also need to decide what type of account you want to open.
The specific documents needed to open a Portuguese bank account can vary depending on the bank but generally include the following:
Proof of identification with a valid passport or government-issued travel document.
Proof of address with the rental agreement or utility bills.
Portuguese tax identification number.
Proof of income or employment with recent payslip or employment contract.
Registration with the Portuguese employment centre (Centro de Emprego) or a work contract assurance if not employed.
A Portuguese phone number for account activation via text message.
Starting deposit which is typically around €250 to €300.
Opening a bank account usually requires visiting a physical branch in Portugal. However, some banks may allow you to open an account online. Otherwise, a lawyer can help you with the process.
Documents Required for the Portuguese Golden Visa
To apply for the Portuguese Golden Visa, you must submit the following documents:
The official visa application form
A copy of a valid passport or other government-issued travel documents
Two passport-sized photographs, in line with Portuguese photo requirements
Proof of healthcare coverage either from the Servico Nacional de Saude (SNS) or a private insurance company
Proof of clean criminal records with a certificate from any country where you have lived longer than one year. The certificate must be issued by the relevant authorities within the past three months.
A completed form allowing the Portuguese Immigration and Border Service (SEF) to access criminal records within the country.
A declaration affirming your commitment to meeting the investment criteria for the five-year period.
Proof of payment of the application processing fee.
Documents proving your favourable status with the Portuguese Tax and Customs Authority and the Social Security system and issued no more than 45 days before your application date.
Additionally, you must provide documents from a Portuguese financial institution proving that you have made the required investment and other documents as detailed below:
Creation of 10 jobs: If you hold shares in a company, include an extract from the company register. Also, individual employment contracts between the employer and the employees.
Investment in research activities: A declaration from a public or private scientific research institution certifying your investment commitment.
Investment in arts: A declaration from the Portuguese Strategy, Planning and Cultural Assessment Office that confirms your investment aligns with arts or cultural heritage initiatives.
Ensuring your documents are dated within three months of the application date is advisable. Documents issued outside Portugal will require legalisation. This involves verifying the authenticity of signatures, stamps, or seals on official documents with a stamped certificate, known as an apostille.
Costs Associated With the Portugal Golden Visa
Besides the initial investment you will make, you must pay government fees as part of your application. These fees are detailed below:
| | | |
| --- | --- | --- |
| Type | Frequency | Amount |
| Initial application fee | Once | €5,325 per applicant |
| Processing fee | Once at initial application and subsequently at each renewal | €533 per applicant and €83  per dependent |
| Residence permit renewal | At each renewal | €2,663 per applicant |
You may also need to pay legal fees depending on if you use a legal representative. An experienced immigration lawyer can help you with the application process, including advising you on what investment to make, preparing your documents, and submitting an application on your behalf.
You may also need to pay for other services, including translation of documents and legalisation with an apostille stamp.
Applying For The Portugal Golden Visa From Saudi Arabia
Here is a step-by-step guide on applying for the Portugal Golden Visa:
Choose your investment: Select your preferred investment option, whether investment funds, job creation, or research activities.
Gather your documents: Collect all necessary documents, including proof of identification, proof of address, criminal record certificates, and any other required paperwork.
Obtain your NIF number: Open a bank account in Portugal to make the required investment.
Finalise your investment: Complete your chosen investment, ensuring it meets the minimum requirements set by the program.
Submit an application: Fill out the online application form and provide all supporting documents.
Schedule and make a visa Interview appointment: You may need to schedule and attend a visa interview. Be prepared to answer questions about your application and submit your biometrics.
Get your visa: If your application is approved, you'll receive your Portugal Golden Visa. This visa allows you to travel to Portugal and is valid for four months.
Apply for a residence permit: Upon arriving in Portugal, apply for a residence permit at the local Foreigners and Borders Service (SEF) office. Your Golden Visa will be converted into a residence permit.
Processing Time Once The Application Is Submitted
The time it takes to process the Portuguese Golden Visa once you have submitted an application is between 6 to 12 months.
Be aware that the different stages in the application process, including opening a bank account, making an investment, and preparing your documents, also have timelines. They can make the entire process take up to 18 months.
What To Do If Your Golden Visa Is Rejected
There are various reasons why a Golden Visa application might be declined, including the following:
Incomplete application
Submitting documents that are not apostilled or translated to Portuguese
Mistakes or contradictions in your application
Insufficient evidence of financial capability
A history of criminal activities
If your visa application is rejected, the local Portuguese consulate or embassy will send you an official notice detailing the reasons behind the denial. Depending on your situation, the immigration authorities may give you some days to submit relevant documents proving that you meet the requirement; otherwise, your application will be rejected.
If it's determined that you did not meet the eligibility requirement, you can reapply by addressing the issues that caused the rejection. Ensure to provide all necessary documents and fix any errors in the new application.
However, if you believe the rejection was unfair or a misunderstanding, you can take the following actions:
Lodge a complaint within 15 days of refusal to the issuing authority (Article 191, Administrative Process Code).
Appeal the refusal decision within three months of notification to the Minister of Foreign Affairs (Article 59, Administrative Court Process Code).
File a legal action in a competent court, such as the Administrative Court in Lisbon, within three months of refusal notification (Articles 69 and 59, Administrative Court Process Code) requesting the overruling of the refusal and the awarding of the required lawful act.
It's recommended to consult an immigration lawyer for professional advice. An immigration lawyer can help you understand the reasons behind the rejection and guide you on the best steps for reapplication or appeal.
Portugal Golden Visa Program Validity And Renewal Opportunities
Once you get your Golden Visa and travel to Portugal, you'll be granted an initial residence permit valid for one year. Following this, you can apply for a renewal, granting you a two-year residence permit. You can continue renewing your permit every two years.
Permanent Residency and Citizenship in Portugal Through The Golden Visa
Overview
After residing in Portugal as a Golden Visa recipient for five years, you will become eligible to apply for a permanent residence permit. To apply for permanent residency, you'll need to submit the following documents:
Standard application form
Valid passport
Valid temporary residence permit
Two identical coloured photographs with a white background
Proof of sufficient financial means
Evidence of proper accommodation
SEF permission for a criminal record check in Portugal
Confirmation of basic Portuguese language skills
For the Portuguese language requirement, you can provide acceptable evidence, including certificates from recognized teaching establishments, such as:
A certificate issued by the Institute for Employment and Professional Training (IEFP) showing that you've completed elementary Portuguese studies.
Certificate of education in essential Portuguese such as Teaching Portuguese as a Foreign Language (CAPLE), as recognized by the Ministry of Education and Science
Having permanent residency allows you to stay in Portugal indefinitely, eliminating the need for visa renewals or stay limitations. You can freely travel within the other 26 countries in the Schengen area without visa restrictions.
As a permanent resident, you can access social benefits such as healthcare, social security, and public education. Your immediate family members can also benefit from your permanent residency status and live and work in Portugal with you.
Portuguese Citizenship Through Golden Visa
You can also choose to apply for Portuguese citizenship after five years on a Golden Visa. Portuguese citizenship comes with further benefits than permanent residency. You will be given a Portuguese passport that allows you to live and work in the EU nations and travel visa-free to over 150 more countries worldwide.
With Portuguese citizenship, you can also vote in elections. To apply for Portuguese citizenship through naturalisation, you need to submit your application to the SEF (Serviço de Estrangeiros e Fronteiras) along with supporting documents that demonstrate the following:
You have maintained your investment for the last five years.
You have spent at least 35 days in Portugal over the past five years.
You have passed the Portuguese language test to showcase your language skills.
The absence of any criminal records.
It's important to note that Saudi Arabia does not generally recognize dual citizenship. That means you might lose your Saudi citizenship after obtaining Portuguese citizenship.
However, according to Saudi law, you can obtain a second nationality with permission from the Interior Ministry or Council of Ministers. You must obtain this permission before applying for Portuguese citizenship. Otherwise, the Saudi government might revoke your Saudi citizenship in accordance with Article 13 of the nationality system.
How Can Total Law Help?
Embarking on the Portugal Golden Visa journey can be intricate, with numerous legal and administrative steps to navigate. However, Total Law can guide and support you through every step of the process, ensuring a seamless and successful application.
Our legal team are experts in Portuguese immigration law and have a deep understanding of the Golden Visa program. From providing expert advice on investment options that best suit your needs to assisting in gathering the necessary documents and ensuring they meet the requirements, we ensure that your application is meticulously prepared for submission.
Additionally, we will help you navigate potential challenges, such as legalising documents and addressing any issues that may arise during the application process. With Total Law, you gain a trusted partner who will work diligently to maximise your chances of obtaining the Portugal Golden Visa.
Whether you're seeking temporary or permanent residency, or eventually citizenship, our legal experts are committed to delivering personalised guidance and support. To get started, call us at  +44 (0)333 305 9375 or reach us by filling out the online contact form.
Advice Package
Comprehensive immigration advice tailored to your circumstances and goals.
Application Package
Designed to make your visa application as smooth and stress-free as possible.

Fast Track Package
Premium application service that ensures your visa application is submitted to meet your deadline.
Appeal Package
Ensure you have the greatest chance of a successful appeal. We will represent you in any case.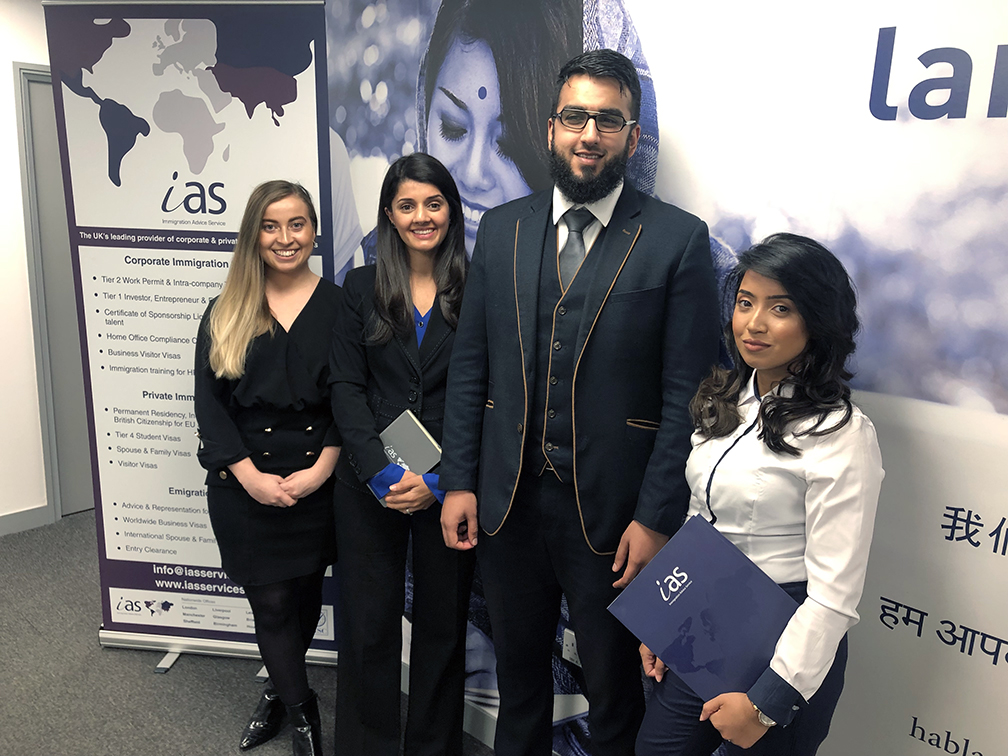 The Advice Package
During this untimed Advice Session with our professional immigration lawyers in London, you will receive our comprehensive advice, completely tailored to your needs and your situation.
Request the Advice Package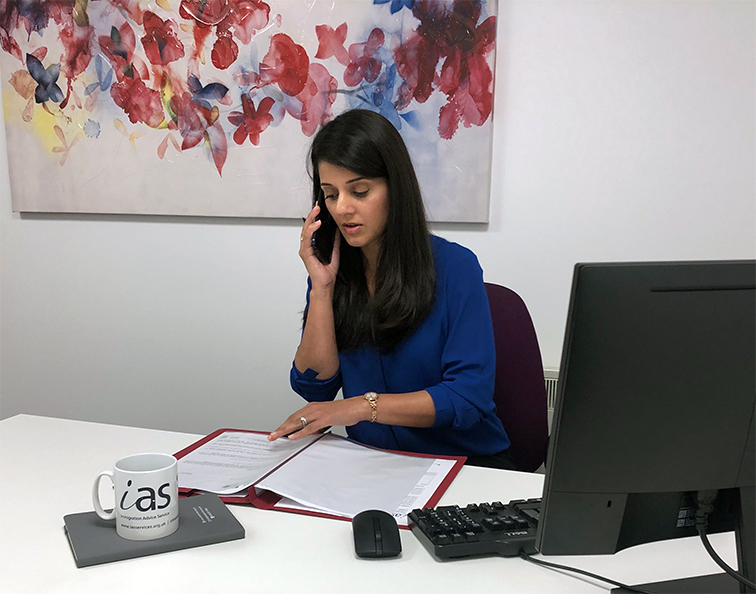 The Application Package
With our Application Package, your dedicated immigration lawyer will advise you on your application process and eligibility. Your caseworker will then complete and submit your forms to the Home Office on your behalf.
Request the Application Package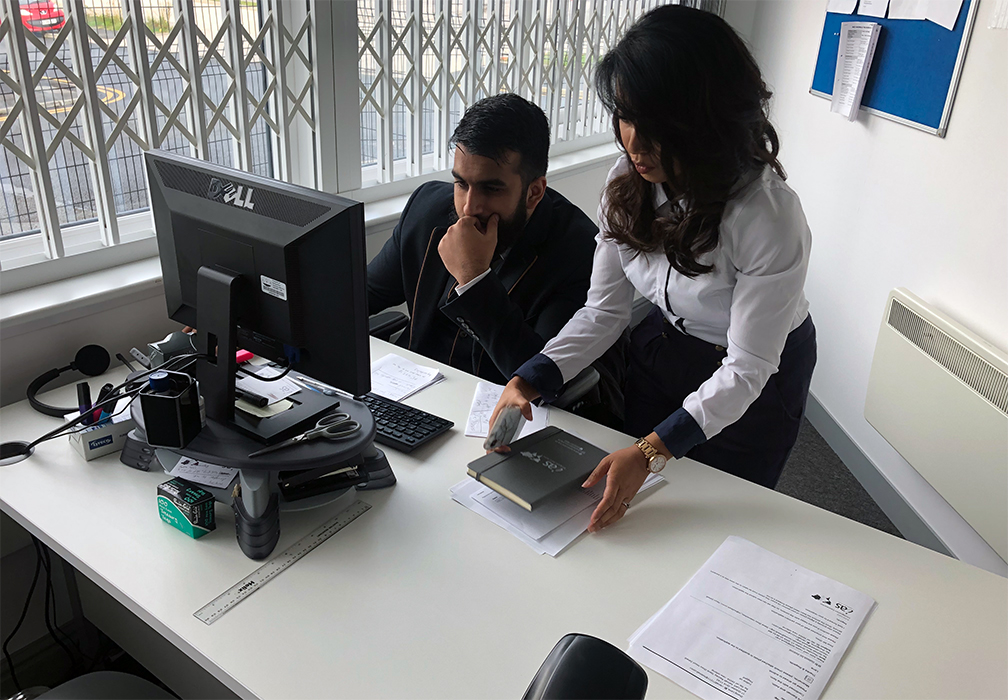 The Fast Track Package
Our Fast-Track Application Package is a premium service for those who need to submit their application in time with their deadlines. Your case will become a top priority for our lawyers and you will benefit from our highest-quality services.
Request the Fast Track Package
The Appeal Package
By choosing our Appeal Package, you can rely on our lawyers' legal knowledge and experience to ensure you have the highest chance of a successful appeal. We will also fully represent you in any hearings/tribunals.
Request the Appeal Package
Related pages for your continued reading.
Frequently Asked Questions
The Portugal Golden Visa has not been cancelled. However, it has undergone some significant changes in 2023 that eliminate certain investment options.
You can certainly attempt the Portugal Visa application process on your own. However, it's important to note that the process can be complex and involves various requirements, documents, and legal procedures.
It's advisable to hire a legal representative as it can increase your chances of a successful application and save you time and stress in the long run.
Portugal offers an affordable cost of living compared to most European countries. This makes it a delight for many foreign nationals who want to relocate to Europe.