Portugal Visit Visa From Saudi Arabia
Saudi Arabian citizens looking to explore Portugal can do so with the right visit visa. Whether it's for tourism, business, or family visits, understanding the visa process is essential to your visit.
If you're seeking expert guidance on immigration-related queries, our dedicated team at Total Law is here to assist. Contact our immigration advisers today at +1 844 290 6312 or contact us online for a seamless visa application journey.
Portugal Visit Visa From Saudi Arabia Overview
Situated in southwestern Europe, Portugal offers a delightful blend of historic cities, stunning coastlines, and delicious cuisine. Saudi Arabian residents wishing to visit this beautiful country must first secure a visa.
Being a part of the Schengen Area, Portugal follows the Schengen visa guidelines. This is particularly advantageous for travellers, as a Schengen visa acts as a golden ticket, granting access to 26 European countries without the hassle of obtaining individual visas for each.
Thus, when Saudi Arabian citizens embark on the journey to secure a Portugal visit visa, they are, in essence, unlocking the doors to a multitude of European destinations, with Portugal as their primary gateway or the first point of entry.
"I'm very happy with the standard of training received on the OISC Level 1 course, i passed my exam. Thank you!"
"My application was approved and a huge weight has been lifted from our shoulders this year "
"We used this service for the spouse visa extension application to assure that all the information was valid and correct."
Visa Types To Enter Portugal From Saudi Arabia
There are several types of visas available for Saudi Arabian citizens based on the purpose of the visit. Understanding the various visa types Portugal offers is crucial to ensure a successful application. Each visa type is tailored to the specific purpose of the visit:
Short Stay Visa (Type C): This visa is the go-to for most travellers. It allows a stay of up to 90 days within a 180-day period in the Schengen Area. If you are a Saudi tourist in Portugal wanting to explore the streets of Lisbon, a business professional attending a conference, or someone visiting friends and family, this visa is the most suitable. Once granted, this visa allows travel across the entire Schengen Area, not just Portugal.
Long Stay Visa (Type D): If Portugal's allure has you considering a more extended stay, the Type D visa is your best bet. This visa is versatile, catering to a range of long-term purposes, from employment and academic pursuits to family reunification. Given its extended duration, the application process is more exhaustive, requiring a comprehensive set of documents and justifications.
Transit Visa: For travellers who are merely passing through Portuguese airports en route to non-Schengen countries, the transit visa is a necessity. Extremely short-term, typically valid for a few hours to facilitate smooth transit. Holders of this visa cannot exit the airport. It's purely for transit purposes. It is essential for those with layovers in Portugal but whose final destination lies outside the Schengen Area.
Each visa type has its unique set of requirements, duration, and restrictions. It's essential to be well-informed and choose the visa type that aligns perfectly with your travel purpose. This not only ensures a smoother application process but also guarantees a hassle-free stay in Portugal.
Tourism / Other Private Visits
For Saudi Arabian citizens wishing to explore this European haven for tourism or private visits, there are specific visa guidelines and nuances to be aware of.
The Tourist/visit visa is primarily for those wishing to explore Portugal's tourist attractions, from the historic Belem Tower in Lisbon to the serene vineyards of the Douro Valley. It's also suitable for those visiting friends or family in Portugal.
The tourist visa, a type of Schengen short-stay visa, allows visitors to stay in Portugal for up to 90 days within a 180-day period.
Documentation Specific to Tourism
Travel Itinerary: While a detailed day-by-day itinerary isn't mandatory, it's beneficial to have a rough plan showcasing the places you intend to visit. This not only helps in visa approval but also aids in planning your trip better.
Proof of Accommodation: This could be hotel bookings, rental agreements, or a letter of invitation if staying with friends or family. The documentation should cover the entire duration of your stay.
Activities and Bookings: Any pre-booked activities, tours, or experiences can be beneficial to include. This could be tickets to a Fado show in Lisbon, a wine-tasting tour in Porto, or a boat trip in the Algarve.
While the general financial requirements will be covered later, tourists might need to show evidence of paid bookings, such as hotel reservations, tour packages, or flight tickets. This serves as an assurance that the traveller has the means to sustain their stay.
A crucial aspect for tourists is having valid travel insurance that covers any potential medical emergencies, accidents, or unforeseen events during the trip.
Business/Conference/Training
For professionals and entrepreneurs, Portugal offers a plethora of opportunities. Whether you're attending a business meeting, a conference, or a training program, understanding the visa requirements is essential.
This visa type is tailored for individuals visiting Portugal for professional reasons. It allows them to engage in business activities and attend conferences, seminars, or training sessions without taking up employment in Portugal.
Like the tourist visa, the business visa is a type of Schengen short-stay visa, allowing a stay of up to 90 days within a 180-day period.
Documentation Specific to Business/Conference/Training
Invitation Letter: A formal invitation from a Portuguese company or organisation is mandatory. This letter should detail the purpose of the visit, the duration, and the nature of the business or event.
Business Itinerary: A schedule of the business activities or events you'll be attending. This could include meetings, workshops, training sessions, or any other professional engagements.
Proof of Previous Business Relations: If you've had prior business dealings or partnerships with Portuguese entities, providing evidence of such relationships can bolster your application.
Company Documents: If you're representing a Saudi Arabian company, it's advisable to include company registration documents, annual reports, and any other relevant documentation that provides context to your visit.
While the general financial sustenance requirements apply, business travellers might also need to provide evidence of the company's financial health, such as bank statements or balance sheets.
Even for business visits, proof of accommodation for the entire duration of the stay is required. This could be hotel bookings or a confirmation from the inviting company about arranged accommodation.
Close Relatives/Family Member Visits
Family ties and close relationships often transcend borders. For Saudi Arabian citizens with family or close relatives in Portugal, visiting them requires a specific visa type. This visa is designed for individuals who wish to visit close relatives or family members residing in Portugal, whether they are permanent residents or on a long-term visa.
The family visit visa, like other short-stay Schengen visas, permits a stay of up to 90 days within a 180-day period.
Documentation Specific to Family Visits
Invitation Letter: A formal letter from a family member or relative residing in Portugal is essential. This letter should detail the relationship between the applicant and the inviter, the purpose and duration of the visit, and a commitment to support, if applicable.
Proof of Relationship: Documents that establish the relationship between the applicant and the Portugal-based family member are crucial. This could be birth certificates, marriage certificates, or any other official documents.
Residency Proof of the Inviter: Copies of the family member's or relative's residence permit, passport, or any other identification that proves their legal status in Portugal.
Accommodation: If staying with a family or relative, the invitation letter should clearly mention this. If not, proof of alternative accommodation, like hotel bookings, is required.
Overview
For travellers who are merely passing through Portugal en route to other destinations, a transit visa is essential. This visa is especially relevant for those whose final destination is outside the Schengen Area. Here's what you need to know:
This visa is for travellers who have a layover in Portugal and are en route to a non-Schengen country. It's essential to note that this visa doesn't permit one to leave the airport's international transit area.
The transit visa is typically valid for a very short duration, usually just enough to cover the layover until the next connecting flight.
Documentation Specific to Transit
Onward Flight Ticket: Proof of an onward journey to the final destination outside the Schengen Area is mandatory.
Visa for the Next Destination: If the next destination requires a visa, a valid visa for that country should be presented during the application process.
Exceptions: Not all travellers passing through Portugal require a transit visa. It's crucial to check the specific requirements based on nationality and the final destination.
Ready to embark on your Portuguese adventure? Don't let visa complexities hold you back. Reach out to experts, seek guidance, and ensure you're on the right track. Every great journey begins with a single step, and yours could be just a visa application away. Reach out to Total Law at +1 844 290 6312, and let's make your Portuguese dream a reality!
Alternative Ways to Enter Portugal
Overview
While the Schengen visa is the most common route for short-term visits, there are several other pathways that Saudi Arabian citizens can explore, especially if they have specific goals or longer-term aspirations in mind. Let's delve deeper into these alternative avenues:
Golden Visa Programme
The Golden Visa Programme is a strategic initiative by countries, including Portugal, to attract foreign investments. Portugal's Golden Visa Programme has gained significant traction among non-EU nationals. It's an attractive option for those looking to invest in Portugal and, in return, gain residency rights.
The programme is open to non-EU nationals who make qualifying investments in Portugal. These investments can range from real estate purchases to capital transfers or even job creation.
Key Features:
From capital transfers to job creation, there are multiple avenues to invest
Successful applicants can live, work, and study in Portugal. Plus, they get visa-free access to the Schengen zone
After five years, Golden Visa holders can apply for permanent residency or even Portuguese citizenship, subject to certain conditions.
Startup and Entrepreneur Visa
Recognising the global shift towards innovation and entrepreneurship, many countries have introduced the Startup and Entrepreneur Visa. This visa aims to attract budding entrepreneurs, startup founders, and innovators with promising business ideas.
Successful applicants gain residency rights, but more importantly, they often get access to a thriving startup ecosystem, mentorship, potential funding opportunities, and business resources. This visa not only fosters innovation in the host country but also creates job opportunities and boosts the economy.
Key Features:
Access to a thriving startup ecosystem, incubators, and a network of investors
Like the Golden Visa, this visa grants the right to live, work, and study in Portugal
Potential access to startup grants and funding opportunities provided by the Portuguese government and private investors.
Student and Research Visas
Education and research are pillars of global development. The Student and Research Visa category is tailored for individuals eager to dive into academic pursuits or groundbreaking research in a foreign country.
Beyond just studying, this visa often offers perks like part-time work rights, internships, and post-study work opportunities. It's a bridge for cultural exchange, global networking, and academic excellence, benefiting both the student and the host country.
Key Features:
From undergraduate to postgraduate and research programs
After graduation, there's potential to transition to a work visa, allowing graduates to explore job opportunities in Portugal
Studying in Portugal offers a unique blend of academic rigour and cultural experiences.
Employment-based Residency
Talent knows no boundaries, and the Employment-based Residency visa acknowledges this. Foreign nationals with specific skills, expertise, or job offers in the host country can obtain this visa. It's typically sponsored by the employer and allows the individual to live, work, and sometimes even settle in the host country. Over time, consistent employment and contribution to the host country might also pave the way for permanent residency.
Key Features:
Typically aligns with the employment contract
Possibility to transition to a permanent residency visa after a certain period
In some cases, immediate family members can also join the primary visa holder.
Event-specific Entry
Global events, be they cultural, sports-centric, academic, or business-related, are melting pots of diversity and collaboration. The Event-specific Entry visa facilitates this global congregation.
Whether you're an athlete participating in an international tournament, a delegate at a global conference, or an artist performing overseas, this visa ensures you can attend, participate, and contribute without residency hitches. The visa's duration is typically aligned with the event, ensuring participants can make the most of their stay.
Key Features:
Streamlined visa processes or even visa waivers might be in place for participants or attendees
Typically, for the event's duration, with a little buffer before and after.
Portugal's diverse visa offerings ensure that individuals from various walks of life can explore, contribute to, and benefit from what the country has to offer. Whether you're an investor eyeing European markets, a researcher pushing the boundaries of knowledge, or an artist mesmerised by Portugal's cultural richness, there's a pathway tailored for you at Total Law. It's all about finding the right fit and going through the process with clarity and confidence.
General Requirements For Applying For a Visit Visa (Schengen) To Portugal
Understanding the visa application process can be daunting, especially when one is unfamiliar with the intricacies involved. However, with a clear understanding of the general requirements, the journey to obtaining a Schengen visa for Portugal becomes more manageable.
This section aims to provide Saudi Arabian citizens with a comprehensive guide on the essential documents and prerequisites they need to prepare before application submission.
Essential Documentation
Valid Passport: Your passport should be valid for at least three months beyond your intended stay in the Schengen Area. It should also have at least two blank pages for visa stamps.
Completed Application Form: The Schengen visa application form should be filled out with accurate details, ensuring consistency with other supporting documents.
Recent Photographs: Typically, two recent passport-sized photos are required, adhering to the Schengen visa photo specifications.
Travel Itinerary: This should include confirmed flight bookings showcasing your entry and exit from the Schengen Area. While not always mandatory, it's beneficial also to provide a detailed travel plan, highlighting places you intend to visit.
Proof of Accommodation: This can range from hotel reservations to rental agreements or even a letter of invitation if you're staying with friends or family in Portugal.
Travel Insurance: A crucial requirement, your travel insurance should cover potential medical emergencies and repatriation, with a minimum coverage of €30,000 within the Schengen Area.
Proof of Financial Sustenance: This is to ensure you have the means to support yourself during your stay. It can be demonstrated through bank statements, payslips, or even a letter of sponsorship. The exact amount may vary, but it's generally expected that you have around €40-€100 for each day of your stay.
Purpose of Visit: Depending on your visa type, you might need additional documents like an invitation letter for business visits, enrolment proof for student visas, or event details for cultural or sports visas.
Additional Considerations
Minors: If a minor is travelling, additional documentation might be required, such as a birth certificate, consent letters from both parents and copies of parents' passports or IDs.
Previous Visa Refusals: If you've had a Schengen visa application refused in the past, it's advisable to provide documentation explaining the refusal and any changes in circumstances since then.
Multiple Entries: If you're planning to enter and exit the Schengen Area multiple times during your visa's validity, ensure you need to apply for a multiple-entry visa and provide justifications for the same.
Fees Associated With The Application
Understanding the fee structure is vital to ensure a smooth application process:
Visa Application Fee: As of the last update, the standard fee for a Schengen short-stay visa application is €80 for adults and €40 for children aged 6 to 12. Children under six are exempted from visa fees. However, these fees are subject to change, and it's essential to check the latest from the Portuguese consulate or embassy in Saudi Arabia.
Special Categories: Some categories of applicants might benefit from reduced fees or even exemptions. This includes students on study trips, researchers, and representatives of non-profit organisations (under certain conditions).
Service Charges: If you're applying through external service providers or visa application centres, they might charge service fees. These charges can vary based on the service provider but typically range from €20 to €50.
Additional Fees:
For those in a hurry, express processing can expedite the visa application process. This service usually costs an additional €30 to €50
First-time applicants might incur a fee for biometric data collection, typically around €20
If your documents are not in English or Portuguese, you might need to pay for professional translation services, which can range from €20 to €50 per page, depending on the complexity
It's worth noting that fees are typically non-refundable, even if the visa application is declined.
Keep in mind that while this checklist covers the general requirements, depending on the specific purpose of your visit, there might be additional documents required. Hence, always refer to the official 'e-visa Portugal' portal or consult with the Portugal Visa Application Centre in Saudi Arabia.
Navigating the visa process can be intricate and overwhelming. But you don't have to do it alone. With Total Law by your side, you gain access to seasoned experts who can guide you step-by-step, ensuring a smooth and hassle-free visa application experience.
Whether you have queries about documentation and fees or simply need advice on the best visa type for your needs, our team is here to assist. Reach out to us at +1 844 290 6312.
How To Apply For The Portugal Visit Visa (Schengen) From Saudi Arabia
The culmination of your visa application journey involves understanding the application process's nuances. This section provides a step-by-step guide for Saudi Arabian citizens on how to apply for a Portugal visit visa, ensuring clarity and precision.
Step-by-Step Application Process
Determine Visa Type: Before diving into the application process, ascertain the type of visa you require based on your visit's purpose, be it tourism, business, family visit, or any other.
Gather Necessary Documents: Using the guidelines provided in the previous sections, compile all the required documents. Ensure each document is current, valid, and in the prescribed format.
Complete the Application Form: The Schengen visa application form is available online. Fill it out diligently, ensuring all details are accurate and consistent with your supporting documents.
Book an Appointment: Schedule an appointment at the Portuguese consulate or embassy in Saudi Arabia or at a Visa Application Centre if one is operational in your region. This appointment is crucial for document submission and, in some cases, a mandatory interview.
Attend the Interview: If required, attend the visa interview on the scheduled date. Be punctual, dress appropriately, and carry all your original documents. The interview is an opportunity for the consulate to verify your information and intentions.
Pay the Visa Fee: At the time of your appointment or interview, you will be required to pay the visa application fee. Ensure you have the exact amount and in the accepted payment mode, which is usually cash or card.
Biometric Data Collection: First-time Schengen visa applicants will have their biometric data (fingerprints and photographs) collected. If you've applied for a Schengen visa in the last five years, this step might be skipped.
Track Your Application: Some Visa Application Centres offer tracking services, allowing you to monitor your application's status online.
Receive the Decision: Once your application is processed, you'll be notified about the decision. This usually takes around 15 calendar days but can vary depending on the season, the volume of applications, or any additional documentation requests.
Collect Your Passport: Upon receiving the notification, visit the consulate, embassy, or Visa Application Centre to collect your passport. If your visa is granted, it will be affixed to one of the passport pages. If it's denied, you'll usually receive a letter explaining the reasons for the refusal.
Processing Time Once The Application Is Submitted
The general processing time for a Schengen visa is around 15 calendar days from the day of your application's submission. During peak travel seasons or due to a high volume of applications, the processing time might extend to 30 days or, in exceptional cases, up to 60 days. In certain circumstances, such as urgent business trips, you might be eligible for expedited processing. However, this is at the discretion of the consulate and might involve additional fees.
How Can Total Law Help?
The path to securing a Portugal visit visa, while promising, is filled with intricate procedures and meticulous documentation. This is where Total Law steps in, turning potential complexities into a streamlined process. With a dedicated team of seasoned immigration lawyers and consultants, Total Law offers a suite of services for Saudi Arabian citizens:
Personalised Consultation:
Dive deep into the visa process with our experts, understanding every nuance, requirement, and eligibility criterion specific to your individual circumstances. We ensure you're not just informed but also well-prepared.
Thorough Document Review:
It's all about the details, and visa applications are no exception. Our team meticulously reviews each document, ensuring they align with the consulate's stringent standards. This rigorous approach significantly enhances the likelihood of a successful application.
Interview Mastery:
The visa interview can be a nerve-wracking experience, but with Total Law's mock interview sessions and invaluable tips, you'll walk into the consulate with confidence and clarity.
Real-time Application Tracking:
The waiting game can be anxiety-inducing. With our real-time application tracking service, you're always in the loop, ensuring complete transparency and peace of mind throughout the process.
Guidance Beyond the Decision:
The journey doesn't end with the visa decision. Whether you're celebrating an approval or grappling with a denial, Total Law stands by your side. We'll guide you through post-approval preparations or help you understand and address the reasons behind a visa denial.
Embarking on the Portugal visa journey is not just about paperwork; it's about realising dreams, be it exploring Portugal's rich heritage, sealing a business deal, or embracing loved ones. And with every step you take, Total Law ensures it's in the right direction, bringing you closer to your European aspirations.
Why take on this journey alone when expert guidance is just a call away? Connect with Total Law at +1 844 290 6312 or message us online, and let's turn your Portuguese dream into reality.
Advice Package
Comprehensive immigration advice tailored to your circumstances and goals.
Application Package
Designed to make your visa application as smooth and stress-free as possible.

Fast Track Package
Premium application service that ensures your visa application is submitted to meet your deadline.
Appeal Package
Ensure you have the greatest chance of a successful appeal. We will represent you in any case.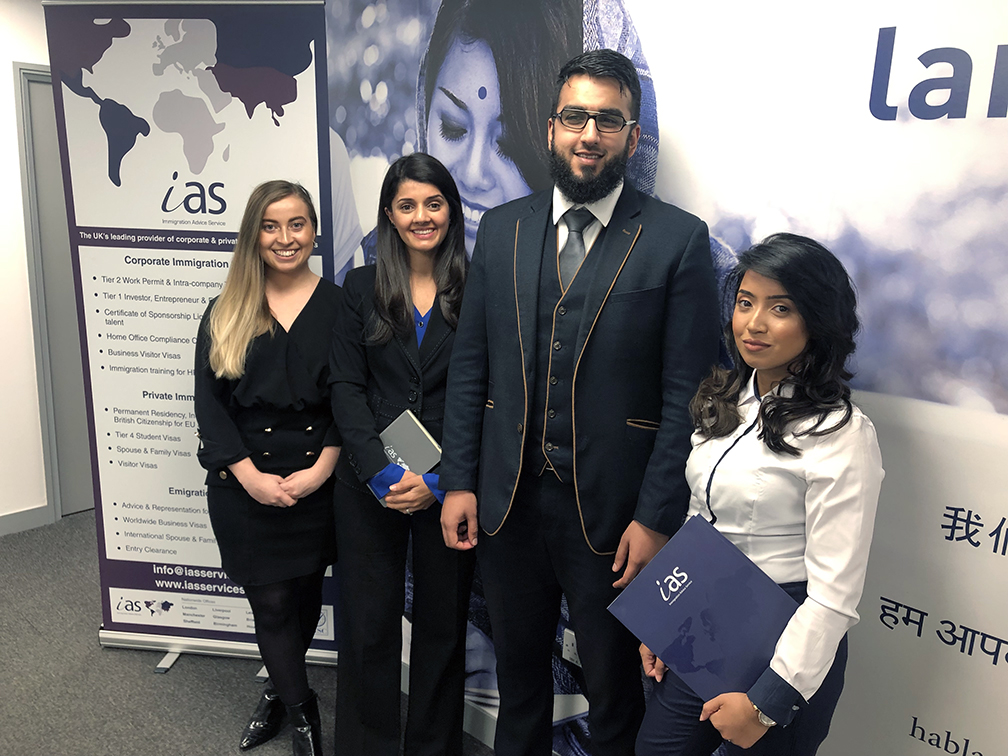 The Advice Package
During this untimed Advice Session with our professional immigration lawyers in London, you will receive our comprehensive advice, completely tailored to your needs and your situation.
Request the Advice Package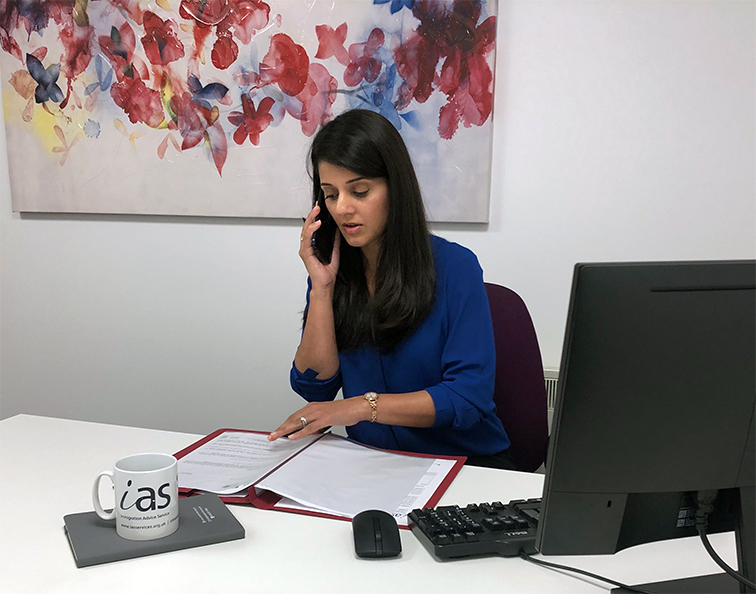 The Application Package
With our Application Package, your dedicated immigration lawyer will advise you on your application process and eligibility. Your caseworker will then complete and submit your forms to the Home Office on your behalf.
Request the Application Package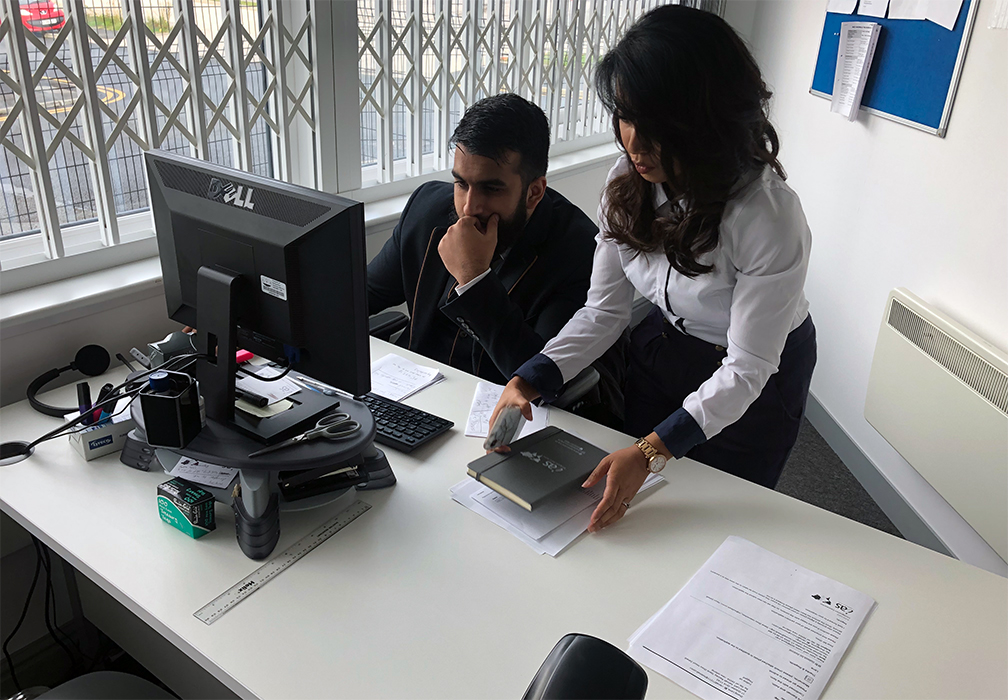 The Fast Track Package
Our Fast-Track Application Package is a premium service for those who need to submit their application in time with their deadlines. Your case will become a top priority for our lawyers and you will benefit from our highest-quality services.
Request the Fast Track Package
The Appeal Package
By choosing our Appeal Package, you can rely on our lawyers' legal knowledge and experience to ensure you have the highest chance of a successful appeal. We will also fully represent you in any hearings/tribunals.
Request the Appeal Package
Related pages for your continued reading.
Frequently Asked Questions
While the Schengen visa, by design, is for short stays, there are circumstances where an extension might be granted. If you find yourself faced with unexpected situations like a medical emergency, significant personal reasons, or unforeseen events of force majeure, you can apply for an extension. Remember, it's crucial to initiate this process well before your current visa's expiration and to provide substantial evidence supporting your request.
The visa application process is thorough, ensuring the safety and authenticity of all travellers. For children aged 12 and above, attending the visa interview is usually mandatory. For those younger, while it might not always be a strict requirement, it's always a good practice to confirm with the respective consulate or visa application centre to avoid any last-minute surprises.
Demonstrating financial stability is a cornerstone of the visa application process. While there isn't a one-size-fits-all number, the key is to show that you have ample funds to cover your entire stay in Portugal without becoming a burden on the state. This amount can fluctuate based on the duration of your visit, your planned activities, and current guidelines. Always refer to the latest guidelines from the Portuguese consulate or embassy in Saudi Arabia.
The visa application's success isn't necessarily hinged on the visa type but more on the authenticity and completeness of your application. Whether you're applying for tourism, business, or any other category, ensuring that your documentation is accurate, complete, and genuine is paramount.
Visa rejections can stem from various reasons. Some of the frequent culprits include incomplete documentation, discrepancies in the application, insufficient financial proof, a vague or unclear travel purpose, or past visa violations in any Schengen country. To mitigate these risks, always double-check your application and consider seeking expert guidance.
A visa rejection, while disheartening, is not the end of the road. Upon rejection, you'll receive an official notice detailing the reasons behind the decision. Armed with this information, you have the right to appeal within a stipulated time frame, typically 15 days from the notification date. During this appeal, presenting additional documentation or clarifications can sometimes overturn the initial decision.