Portugal Residence Permit For Citizens Of Saudi Arabia
If you are currently a Saudi Arabian citizen and wish to work and live in Portugal for up to one to three years, you will need to apply for a Portugal Residence Permit.
For advice regarding Portuguese Residence Permits and your application, our expert immigration lawyers at Total Law can help you make the process seamless. Call us at  +44 (0)333 305 9375 or contact us online.
Overview Of Portugal Residence Permit For Citizens Of Saudi Arabia
UAE nationals must possess a Portuguese residence permit to reside and work in the country. The initial step for applicants is to apply for a temporary stay visa, which is normally valid for four months.
The Residence Permit normally has a one-year validity duration and can be renewed annually. After residing in Portugal for at least five years, you may apply for permanent residence if you intend to stay there permanently. You can decide to maintain renewing your temporary Residence permit if you don't plan on relocating permanently.
It is important to note that although Portugal allows dual citizenship, it is not allowed for Saudi Arabia citizens without permission from the Saudi government.
"I'm very happy with the standard of training received on the OISC Level 1 course, i passed my exam. Thank you!"
"My application was approved and a huge weight has been lifted from our shoulders this year "
"We used this service for the spouse visa extension application to assure that all the information was valid and correct."
How To Obtain Residency For Portugal
Before obtaining a Residence Permit, you will first need a Residency Visa. These will allow UAE citizens to work and reside in Portugal.
Residency Visas
As a UAE national, you must first apply for a Residency Visa before submitting an application for a Portugal residence permit.
These usually last three to four months. After obtaining a Residency Visa, you will then need to apply for a Residence Permit.
Residence Permits
Saudi nationals can live and work in Portugal with the aid of Residence permits. The Permit normally has a one-year validity duration and can be renewed annually.
Holders of temporary Residence permits may change to a permanent Residence Permit after living in Portugal for at least five years.
If you want to stay in the country permanently, you can apply for a permanent visa; if not, you can keep renewing your temporary permits.
The various forms of Residency Permits available to Saudi citizens include:
Residence Permits for Work
Permissions to study there
Permission to travel overseas to see family
Permission to live there for a fee
Residence Permits for Retirees
Permits for Special Residence
Overview
If you have a job secured in Portugal, you can apply for a work-related Residence Permit. To be eligible, the job you applied for must not have been filled by an EU national within the previous month.
The company employing you will be required to apply for your Work Visa once you have accepted the job offer.
Following the issuance of the Permit, you will need to apply for a Residence Visa at the Portuguese Embassy in Saudi Arabia, which is used to enter the country. Afterward, you can apply for a resident Permit with SEF after being issued a Residence Visa.
The various types of work permits, based on the work you'll be doing, that you can apply for are:
Work Visa for Highly-Skilled Workers
Saudi Arabian citizens entering Portugal to engage in highly professional work are qualified to apply for this Residence Permit.
The Permit is valid for professionals in science, medicine, engineering, higher education, performing and entertainment, and Tech industries.
Work Visa for Self-Employment
This visa is suitable for self-employed Saudi Arabians. If you intend on working in Portugal as self-employed for less than a year, you will need a valid temporary stay visa. For longer stays, a resident visa is required, which you can apply for once you are in the country.
Work Visa for Skilled Worker
This is the typical Residency Permit for Saudi Arabian nationals arriving in Portugal to seek employment.
Also referred to as a Residency Permit for subordinate activity, the work visa for skilled workers typically has a one-year validity and may be extended for a maximum of five years. If you wish to stay in the country after five years of working, you will need to apply for permanent residence.
To be eligible, you will need a job offer from a Portuguese employer with a salary that is 1.5 times higher than the Portuguese national average gross annual wage. You will also need a recognized university degree, an adequate amount of experience and skills required for the position, a clean criminal record, and the financial resources necessary to support yourself in the country.
Residence Permit for Cultural Activities
Saudi Arabian citizens looking to participate in cultural activity in Portugal can be granted a Residence Permit. The project will need to be acknowledged and approved by the government official in charge of the field of culture or, by law, as being of national interest.
Tech Visa
The Tech Visa allows businesses in Portugal to bring highly skilled employees to reside and work in the country. Saudi Arabian nationals involved in the technology and innovation fields of work can apply for a Tech Visa.
Work Visa for Teaching
Those with a teaching position from a Portuguese research or educational institute can apply for this Visa. Employers can apply for a work permit on the employee's behalf, and the SEF will also need to issue teachers with the Visa.
D7 Passive Income Visa
Saudi Arabian Nationals who are financially self-sufficient may be eligible for a D7 Visa, sometimes also known as a Retirement Visa or a Passive Income Visa.
Portugal Golden Visa Residence Program
These Residence Permits can be given to Saudi Arabian Nationals who have invested significantly in Portugal, such as by buying property, making a large capital investment, or establishing new employment opportunities. Note this visa is currently being reviewed and major changes to qualifying investments are expected. Reach out to Total Law for more information.
Portugal Residence Permit for Academic Purposes
Students from Saudi Arabia admitted to a Portuguese educational institute are issued a Residency Permit. Throughout your academic program, the Permit can be renewed annually and has a one-year validity period.
To apply, you will first need to show evidence of your admission into a Portuguese educational institution, as well as evidence that you have paid your tuition and that you have the financial means to support yourself.
After your studies, you can move to a work permit if you receive a job offer. It should be noted that the time spent studying does not count towards the minimum permanent residency requirement of five years. After finishing your education, you will need to change to a Portuguese Work Permit.
Residence Permit for Family Reunification in Portugal
If you have a family member who is either a current Portuguese citizen or resident and you are looking to relocate to Portugal, you can do so by applying for this. The criterion for a family member include:
A registered partner or spouse
Minor children
Dependents
The Permit is valid for the same period as the Portuguese Residence Permit holder. If a couple has been married for five years, the Permit is valid for two years and can be extended after every three years.
Special Residence Permit for Portugal
A Portugal Residency Permit may be given under certain circumstances. Some of the typical special conditions where a Residency Permit can be granted are as follows:
Those with medical issues that require ongoing care
Those who have served in the Portuguese Armed Forces
Minors with foreign-born parents who are also residents of the country
Children of resident Permit holders who have lived in the country since the age of 10
Residence Permit Document Requirements For Portugal From Saudi Arabia
When applying for a Portugal Residence Permit, these are the documents you will need as a Saudi Arabian citizen:
Valid Passport
Application form
Valid Residency Visa
Proof of financial resources to support yourself
Two recent passport-style photos
Evidence of accommodation in Portugal
Health insurance
Family certificate (if applicable)
Contract of employment
Paid tuition fee (if applying for a Student Visa)
Criminal record check
Fees Associated With The Portuguese Residence Permit
If you need to apply for a Residency Visa, you will be required to pay a €90 embassy fee. Additionally, the typical cost of a Portuguese Residency Permit is €72 plus an additional €83 for processing. A renewal of your Residency Permit will also incur additional prices, depending on the type of permit.
Additional charges may also apply to other Residency Permits, including:
Golden Visa: €2,500 application charge, €83 processing fee, €2,500 residency card fee for each family member in addition to a price of €5,000 for the main applicant, €83 processing fee, and a €5,000 residency card fee.
D7 Visa: €250 application fee and a €75 processing fee.
Additional fees, such as translation fees, medical exam fees and criminal record check fees, may also be incurred during your application.
Process of Applying for a Portuguese Residence Permit
To apply for a Resident Visa to visit the country before you start your application for a Residency Permit you will need to schedule an appointment with the embassy or consulate in Saudi Arabia.
You will need to provide the embassy with an application form and the necessary supporting documentation and you may be required to attend a face-to-face interview.
You can then travel to Portugal and apply at the SEF for a Residency Permit when your application for a Residency Visa has been given.
For those applying for a Family Reunion or Work Visa, there is an additional stage. Before you apply for your Work Visa and Residence Permit, your employer will need to secure a Work Permit.
It's also worth knowing about Portugal's Residency e-visa program, which provides an alternative way to acquire the required travel authorization when applying for residence in Portugal.
For further help in applying for a Residence Permit from Saudi Arabia, then reach out to an immigration specialist for advice on how to avoid potential delays or rejection.
Processing Time for Residence Permit
The processing time for a Residency Visa is typically 60 days, but this can depend on the business of your embassy and whether your application is experiencing any delays.
To begin with, you should submit your application after scheduling a meeting with a Portuguese Embassy in Saudi Arabia.
The embassy will then check your paperwork. If your application is accepted, you will be given a Residence Visa with a four-month validity period that Permits double entrance.
After you arrive in Portugal, you will need to obtain a temporary Residence Permit. If approved, you will be given a residency card, which is valid for one year.
Submitting the correct required documents will help speed up the processing process of your application. It can be easy to make common mistakes that can delay the process, which is why it's recommended to contact a professional immigration lawyer.
Portugal Residence Permit Validity
The first Residence Permit is valid for only one year. You may request a two-year extension to your Permit after the first year.
You can obtain Permanent Residence after five years of owning a Residence Permit. However, this is not possible if you are on a Student Permit as it does not count towards permanent residence.
A renewal application must be submitted in person at your local SEF office, who will process the application. The documents required are similar to those used when you initially applied for the Residence Permit.
Overstaying or failing to renew the Residence Permit can have serious repercussions including financial penalties, possible deportation to Saudi Arabia and have an impact on future immigration plans.
Benefits of the Portugal Residence Permit
Holding a Portugal Residency Permit allows you visa-free entry into the Schengen and EEA/EU area, as well as access to education and the country's social security system. It is also a valid pathway to Portuguese citizenship and allows you to bring dependents to the country.
A Portuguese work permit can also provide you with both employment and business opportunities. For example, access to Portugal's job market will give you wider access to a variety of jobs. This can improve your professional prospects as well as give you the benefits that working abroad can bring. Furthermore, Portugal's low cost of living means that the salaries in Portugal are often higher than in many other European nations.
Portuguese Residence Permit to Portuguese Citizenship
Foreign nationals who have lived in Portugal for at least five years legally and meet all other qualifying requirements may apply for Portuguese citizenship.
Having permanent residence as a Portuguese citizen has various benefits, including easy access to public services, dual citizenship, a Portuguese passport, and travel to other EU nations.
The process of the transition from a Residence Permit to becoming a Portuguese citizen is as follows:
Demonstrate that you have lived in Portugal legally for at least five years prior to your application. Additionally, you will need to show that you are fluent in Portuguese and are familiar with Portuguese culture and societal customs;

Provide the necessary paperwork
Proof of Portuguese residence
Marriage certificate (if applicable)
Evidence of Portuguese linguistic expertise

Pay a fee of €250 either online, a check, or a postal order. Your citizenship certificate, residence card, and the cost of processing your application are all included in the charge.
How Can Total Law Help?
As a Saudi Arabian citizen, It can be difficult to obtain a Portugal Residence Permit. Meeting the requirements of the citizenship regulations is a tough process due to the country's strict laws. Furthermore, the strong demand for Residency Permits in Portugal can make it competitive to get a permit, especially for people from nations where Portugal receives a lot of immigration.
Total Law can help you with your application process. Our expert immigration lawyers have assisted several individuals in obtaining their permits seamlessly. We will assist you with eligibility determination, the entire application procedure, and gathering your paperwork to help make the process as smooth as possible.
To ensure that your application is processed properly and within the desired time frame, we can also communicate, on your behalf, with the Portuguese government, embassy, or consulate services.
Contact us online or call us at +44 (0)333 305 9375 today for information on how we can assist you with your Portugal Residence Permit application.
Advice Package
Comprehensive immigration advice tailored to your circumstances and goals.
Application Package
Designed to make your visa application as smooth and stress-free as possible.

Fast Track Package
Premium application service that ensures your visa application is submitted to meet your deadline.
Appeal Package
Ensure you have the greatest chance of a successful appeal. We will represent you in any case.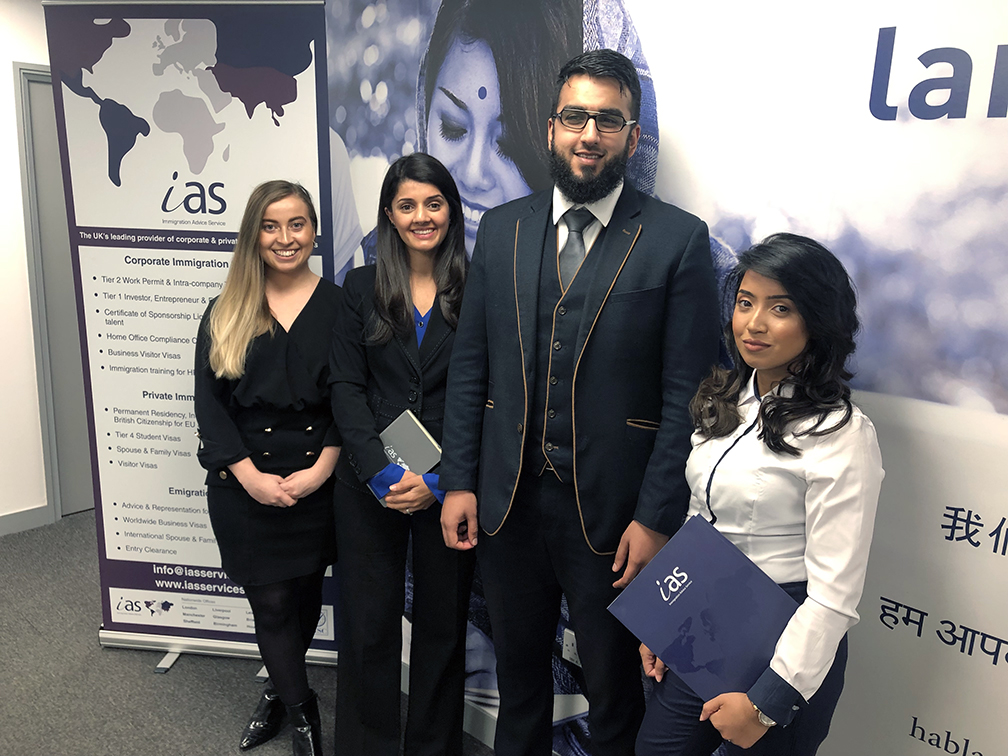 The Advice Package
During this untimed Advice Session with our professional immigration lawyers in London, you will receive our comprehensive advice, completely tailored to your needs and your situation.
Request the Advice Package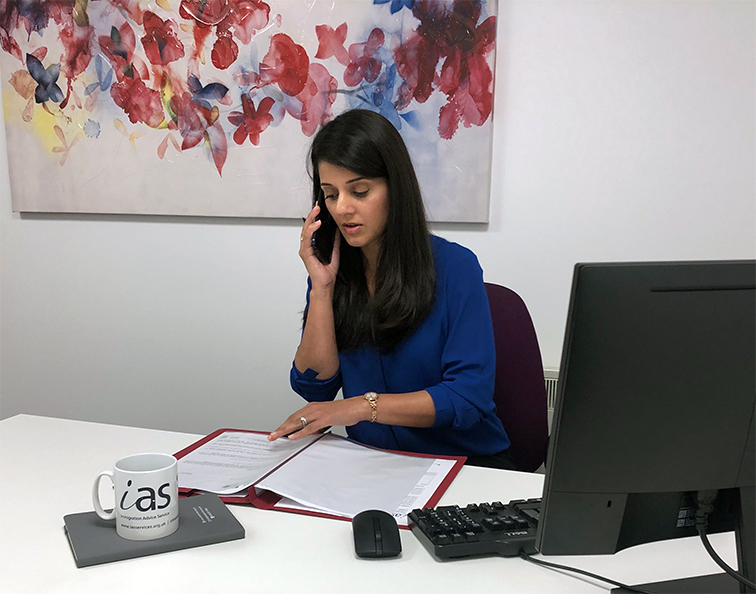 The Application Package
With our Application Package, your dedicated immigration lawyer will advise you on your application process and eligibility. Your caseworker will then complete and submit your forms to the Home Office on your behalf.
Request the Application Package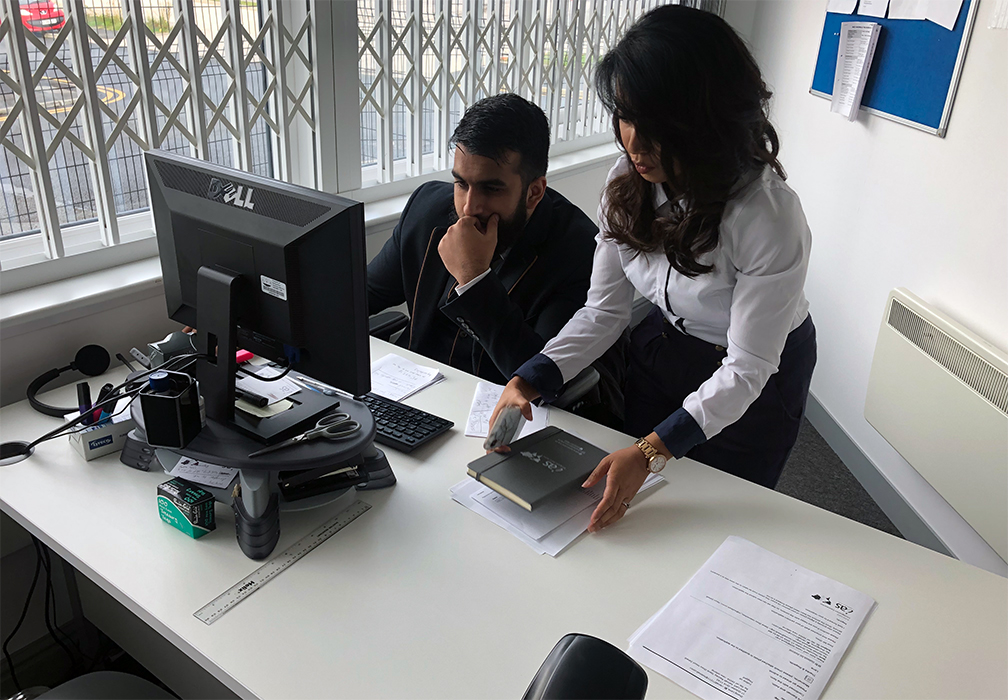 The Fast Track Package
Our Fast-Track Application Package is a premium service for those who need to submit their application in time with their deadlines. Your case will become a top priority for our lawyers and you will benefit from our highest-quality services.
Request the Fast Track Package
The Appeal Package
By choosing our Appeal Package, you can rely on our lawyers' legal knowledge and experience to ensure you have the highest chance of a successful appeal. We will also fully represent you in any hearings/tribunals.
Request the Appeal Package
Related pages for your continued reading.
Frequently Asked Questions
Basic proficiency in Portuguese is required to apply for permanent residency in Portugal. This means that you will need to speak Portuguese at least at the A2 level, which is considered as an elementary level.
The least expensive route to residency in Portugal is to get a D7 Passive Income Visa, sometimes also known as the Retirement Visa or the Passive Income Residency Permit. The application price for this visa is €83.
Depending on the type of residency you are applying for, there are different financial requirements to obtain residency in Portugal. Reach out to an immigration specialist for bespoke advice.