Portugal D7 Visa From Saudi Arabia
Saudi Arabian nationals who are financially independent can obtain the Portugal D7 visa from Saudi Arabia. This visa offers applicants a route to Portuguese citizenship or permanent residency.
If you need more information about the Portugal D7 visa process, requirements, or other services we offer, talk with one of our friendly immigration advisers at Total Law for expert guidance. Call us today on +44 (0)333 305 9375 or contact us online.
Portugal D7 Visa From Saudi Arabia Overview
The Portugal D7 visa is also known as the Passive Income visa or Retirement visa. It is specifically designed for independent income earners who want to enter Portugal to work for their overseas employers.
Many expats worldwide continue to apply to get a glimpse of the beautiful tourist spots of Portugal and enjoy the affordable lifestyle in the country. Besides that, the opportunity to remain indefinitely in Portugal through the Portugal D7 visa also attracts expats to Portugal.
The D7 visa can allow Saudi Arabian retirees to enter Portugal and enjoy their golden years in the beautiful cities of the country. Saudi Arabian freelancers and remote workers are also granted entry into Portugal through the D7 visa.
If you obtain a D7 visa as a Saudi Arabian remote worker, you will only be allowed to work for an employer who is not based in Portugal. Even the income you earn on the job must come from overseas.
Before you are issued the Portugal D7 visa and obtain Portuguese citizenship or permanent residency status, you must meet all the requirements.
"I'm very happy with the standard of training received on the OISC Level 1 course, i passed my exam. Thank you!"
"My application was approved and a huge weight has been lifted from our shoulders this year "
"We used this service for the spouse visa extension application to assure that all the information was valid and correct."
What Are the Benefits of the D7 Portugal Visa?
Benefits of the D7 visa in Portugal available for Saudi Arabian nationals who wish to enter Portugal include:
Attractive Co-Working Spaces
Portugal is a sought-after destination for remote workers due to some significant reasons, such as the welcoming culture, cuisines, good climate, etc. Several co-working centres established in big cities such as Porto and Lisbon may meet your specific need for a focused work atmosphere or just a comfortable space to work.
Tax Benefits
As a Saudi Arabian national holding a D7 visa and who has not paid taxes in Portugal like other Portuguese tax residents in the past 5 years, you will receive a 10-year tax preferential treatment under the NHR.
You can request NHR status after registering as a tax resident of Portugal. You may occasionally be excluded from paying taxes on wages, capital gains, and other income you earn from working for your overseas employer.
If you have NHR status, you are also eligible for a 20% flat tax rate (instead of 48%) on the majority of your income that comes from Portugal if it comes from one of the permitted professions. NHR is advantageous for Saudi Arabian citizens moving to Portugal to eventually become citizens of the EU.
Naturalisation and Citizenship
The Portugal D7 visa is a deal for Saudi Arabian remote workers who wish to remain in Portugal for the foreseeable future. It also offers Saudi Arabian citizens the opportunity to obtain Portuguese citizenship or permanent residency status. To do this, you must stay in Portugal for a minimum of 5 years and fulfil all other requirements.
When you obtain Portuguese citizenship, you will be issued an EU passport and be entitled to several social benefits due to Portuguese indigenes. Some of these benefits include the right to free healthcare services, the right to vote and be voted for, free movement within the Schengen zone, etc.
Health System and Resident Rights
As a Portugal D7 visa holder, you will be granted access to the Portuguese national health system which provides affordable and high-quality healthcare for both citizens and residents of Portugal. Besides that, you will have social security, the right to education, and other rights for residents of the country.
Portugal D7 Visa Requirements: Eligibility Criteria
If you want to obtain a Portugal D7 Visa, you must meet the following eligibility criteria. They include:
Be a non-EU citizen.
Earn at least €3,040 per month.
Bring your employment contract for remote or freelance work.
Prove you have no criminal record.
Show you have accommodation in Portugal.
Your dependents must:
Have no criminal record.
Be unmarried and have no job (if 18 to 21 years).
Depend on you (the applicant) financially.
Be in a civil partnership or official marriage with you (for spouses).
Portugal D7 Visa Requirements: All Other Requirements
Saudi Arabian nationals who want to obtain a Portugal D7 visa must fulfil some requirements. The D7 visa requirements in Portugal include:
Portugal D7 Visa Application Form
When requesting a D7 visa, you must simultaneously fill out an application for a Portugal National visa. You can complete this at the Portuguese embassy in Riyadh. Printing the application form and including it with your supporting documents is required if you are filling out the form online.
Additionally, you must confirm that the information on the form matches what is on your passport. One of the main reasons for visa denial is inconsistencies in the information provided. Note that either Portuguese or English must be used to fill out the application.
Your Valid Passport
To apply for a Portugal D7 visa, you must ensure that your passport is still current for at least 6 months after your visa has expired.
Only a copy of your passport that has been notarised must be sent to the Portuguese embassy at the very start of your visa application process. The original of your passport should only be provided if your visa application is granted so that a sticker can be placed on it.
Proof of Accommodation
You must prove to the Portuguese authorities that you have where to stay when you enter Portugal. To do this, you must show that you already have a rental agreement in Portugal or a hotel reservation.
You may also provide proof that you bought a property in Portugal or bring a letter of invitation from your family member or friend who resides in Portugal.
Cover Letter
You must include a cover letter in your application and sign it. Your cover letter must explain why you wish to enter Portugal on a D7 visa, your ties to the country, and how you wish to fend for yourself in the country.
It must also explain the places you would like to visit when you enter Portugal and state the location of your residence. Generally, your cover letter must tell all your travel plans to the Portuguese authorities to grant you entry into Portugal.
Proof of Income
You must prove that you have sufficient funds to cover your stay in Portugal. This helps to convince the Portuguese authorities that you will not become a financial burden to the government when you enter Portugal.
Show proof of income by presenting your:
Employment letter and earnings of about €3,040 monthly.
Credit card showing your credit limit.
Certificate of investment.
Traveller's check.
3 months' bank statements, showing earnings of at least €3,040 per month.
Bank statements showing your earnings from rents, assets, or intellectual property.
Pension certificate issued by your service provider.
Savings to show that you have about €9,120 for yourself. Also an extra €2,736 for each dependent child (if you have any), and about an additional €4,560 for your spouse (if you have any).
Previous fiscal year's tax returns.
Letter of financial assistance from a Portuguese citizen, permanent resident, or an EU national.
Letter from Social Security showing your yearly or monthly incentives.
Criminal Record Certificate
This certificate is also called the Police Clearance Certificate (PCC) issued by the Saudi Arabia Police. It must enumerate all the crimes you have committed, otherwise, it will state that you do not have any criminal charges against you.
The Portuguese authorities are very strict on the criminal record certificate requirement to ensure that you will not become a threat to public safety and order in Portugal when you enter the country. Include all the needed personal details and other requirements to obtain your PCC.
Money Order
You must attach a money order payable to the Portuguese embassy that will receive your application in Riyadh if you plan to mail your request for a Portugal D7 visa. You must use this money order to complete your application.
Other Required Documents
Besides the above-mentioned documents, you must provide the following documents:
Your 2 passport-size photographs that conform to the requirements of Portugal visa application photos.
Proof that you have a health insurance policy worth a minimum of €30,000 to cover any unplanned medical expenses during your stay in Portugal.
Your receipt of the paid Portugal D7 visa fee.
Proof of lawful stay in Portugal, such as a residence permit (if you are already in Portugal) or a visa (if you are in any other country apart from Portugal).
Your marriage certificate, if you want to enter Portugal with your spouse or partner.
Your children's birth certificates, if they are entering Portugal with you.
Your NIF number. You will need the NIF number to open a Portuguese bank account.
Evidence that you have a bank account or proof that you are sure your bank has a branch in Portugal.
The Cost of the Portuguese D7 Visa
You must make financial commitments during your D7 visa application. They include:
Payment of €180 for your visa application.
Payment of €320 for your residence permit.
Remember that stages in your visa application may require additional costs, such as fees for your documents' translation from Arabic into Portuguese or English, and courier fees, among other fees.
Applying For The Portugal D7 Visa: The Application
Before Saudi Arabian nationals obtain the D7 visa, they must file their applications appropriately. Follow this step-by-step guide on how to apply for a D7 visa in Portugal:
Complete the Application Form
Saudi Arabian citizens are required to fill out their D7 visa application form with the correct information needed. Ensure that your details, such as name, email address, phone number, mailing address, etc., are entered correctly. You can access the D7 visa application form on the Portuguese Ministry of Foreign Affairs official website.
Arrange an Appointment
After completing your D7 visa application on the Ministry of Foreign Affairs official website, you must organise an appointment with the Portuguese embassy in Riyadh. You will be required to submit your supporting documents including your biometric information in person.
You may also be interviewed at the appointment so that the immigration officers can verify if your answers align with the documents you have submitted. The interview stage is one of the most important stages of your overall Portugal D7 visa application process.
Therefore you must seek expert guidance from an immigration adviser at Total Law. Our immigration advisers are experienced and already know what it takes to help applicants progress from the interview stage.
We will help you gather all the necessary documents and prepare you for the interview by giving you tips and best practices to ensure you have a successful interview. Call us today on +44 (0)333 305 9375 or message us online for immediate assistance.
Pay for the D7 Visa
Pay your visa application fees after your appointment. You are required to pay through the accepted payment method. The payment could be made through a credit card, money order, debit card, etc.
Travel to Portugal 
If your application is successful, the Portuguese embassy in Riyadh will organise an appointment for you and the Portuguese Immigration and Borders Service (SEF) in Portugal. When you enter Portugal, you will meet the Portuguese authorities at the SEF and show them your application documents. You will be required to pay €320 to process your residence permit.
Obtain Your Residency Card
After paying the SEF to process your residence permit, the SEF will forward your residency card to you by postal mail after they have completed all the processes involved.
The Time Frame of D7 Visa Portugal and Residence Permit
D7 visa as it might be lengthy. The Portuguese embassy will take about 2 to 3 months to respond to your initial visa request. You can anticipate a decision on your application for a residence permit to take 2 weeks after your interview with SEF in Portugal (when you have entered Portugal).
Sometimes, your application may be delayed if you:
Do not include all the required documents.
Have mistakes in your application.
Need to wait for the Portuguese embassy to attend to other applicants who submitted applications before you.
Several other reasons may cause your Portugal D7 visa to be delayed. Therefore, it is advised that you apply as early as possible to avoid unnecessary delays in your D7 visa application.
Extending/Renewing The D7 Visa
The Portugal D7 visa entitles Saudi Arabian remote workers to stay in Portugal for 4 months while they apply for their Portugal residence permit. The D7 visa also allows its holder double entries into Portugal.
With a D7 visa, the holder can enter Portugal with a 1-year residence permit that can be extended for additional periods of 2 years and switched into a permanent residence permit after 5 years.
As a Saudi Arabian applicant, you must go in person to the immigration department to provide the original documents you previously exhibited at the local embassy in Riyadh, get your fingerprints taken, and apply for the final D7 visa.
You will receive your Portugal residence visa card at the address of your choice after this visit. The initial card will only be valid for 1 year.
Becoming a Portuguese Citizen With a D7 visa
Saudi Arabian retirees who want to become Portuguese citizens through the D7 visa can do so by:
Applying for a Portugal D7 Visa
First, you need to obtain a Portugal D7 visa which will allow you to work in Portugal for your overseas employer. However, you also need the D7 visa to obtain a residence permit once you enter Portugal.
Gather all documents needed to apply for the visa and ensure you meet other requirements. It is advised you seek expert guidance from immigration lawyers who have years of experience in making compelling applications for Portugal visa applicants to help you at this stage.
The visa you will be issued typically has 4 months validity and takes about 2 to 3 months to process.
Applying for a Residence Permit
After obtaining your Portugal D7 visa (residency visa), you only have 120 days to convert your residency visa to a residence permit. Therefore you need to enter Portugal and change it at the SEF and collect your residence permit. You must also obtain a social security number at a registration office.
Once you are done with your registration, you will be issued a 2-year temporary residence permit which can be renewed for a further 3 years. You can apply to become a Portuguese citizen or permanent resident when you have stayed in Portugal for 5 years and have met all the requirements under the Portuguese nationality law.
How Can Total Law Help
Saudi Arabian applicants must fulfil the Portugal D7 visa application checklist to obtain the visa. You must prove that you have met all the requirements needed to secure the visa.
If this is your first time applying for a Portugal visa, the whole process may be challenging for you. Because of this, you may not know what to do at different stages of your Portugal D7 visa application.
First, you must meet the eligibility criteria, provide all required documents, have enough income stream to show you can cover your expenses in Portugal, and so on. You must also prove to the Portuguese authorities that you will not become a threat to law and order in Portugal.
We advise that you seek expert guidance from our immigration advisers at Total Law. We are professional and experienced immigration advisers with a track record of successful outcomes of Portugal visa applications.
We have helped several Saudi Arabian applicants apply for specific visas that meet their travel purposes. We will help you organise your D7 visa application documents, and even give you tips on how to have a successful interview at the Portuguese embassy in Riyadh.
For more information about Portugal D7 visa from Saudi Arabia, or other services we offer, reach out to us at Total Law. Call us today on +1 844 290 6312 or contact us online.
Advice Package
Comprehensive immigration advice tailored to your circumstances and goals.
Application Package
Designed to make your visa application as smooth and stress-free as possible.

Fast Track Package
Premium application service that ensures your visa application is submitted to meet your deadline.
Appeal Package
Ensure you have the greatest chance of a successful appeal. We will represent you in any case.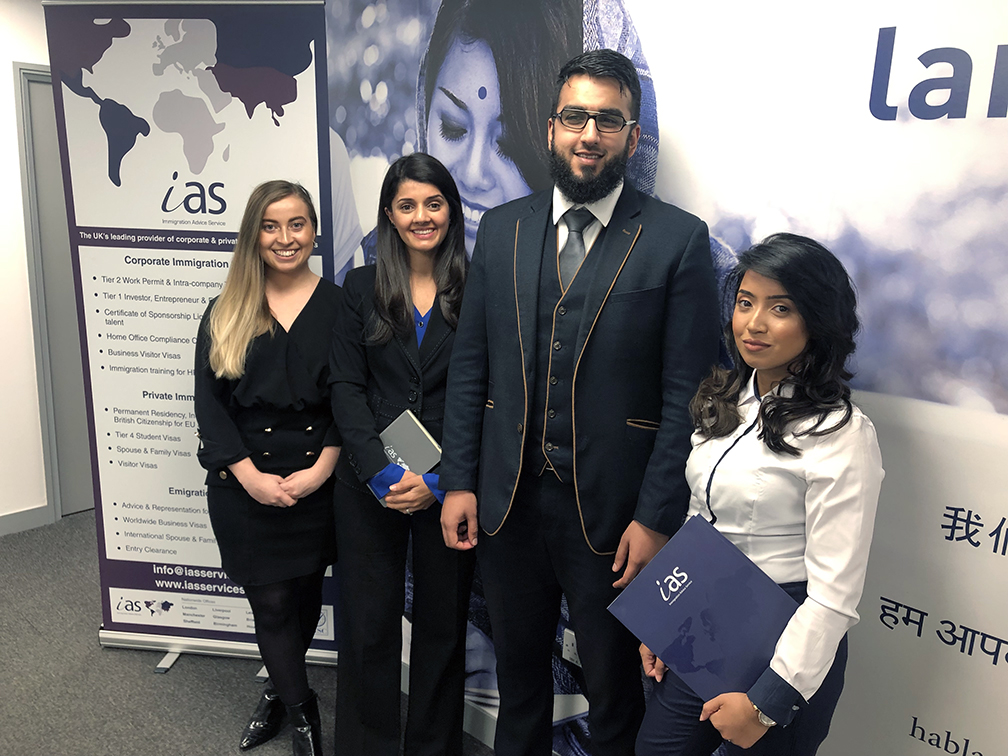 The Advice Package
During this untimed Advice Session with our professional immigration lawyers in London, you will receive our comprehensive advice, completely tailored to your needs and your situation.
Request the Advice Package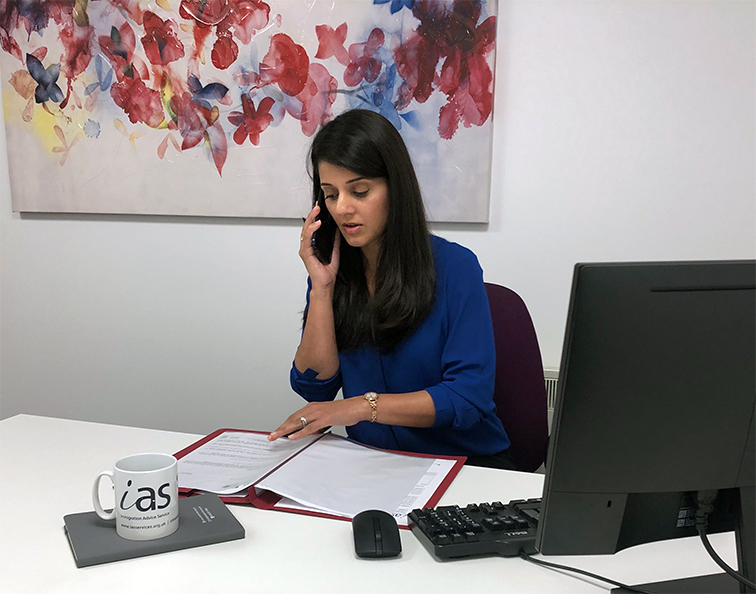 The Application Package
With our Application Package, your dedicated immigration lawyer will advise you on your application process and eligibility. Your caseworker will then complete and submit your forms to the Home Office on your behalf.
Request the Application Package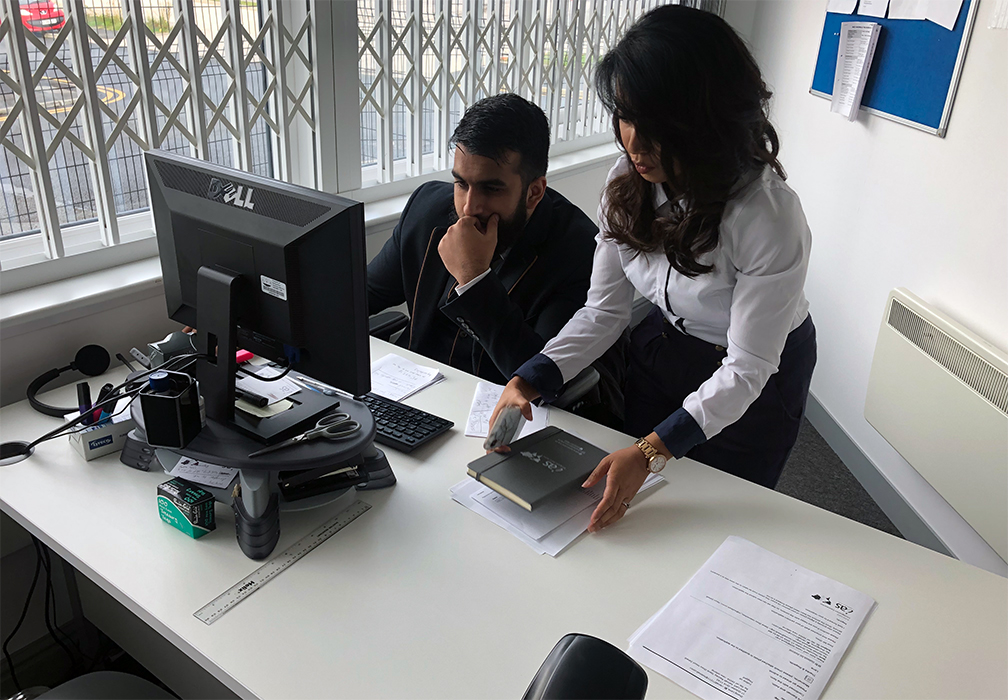 The Fast Track Package
Our Fast-Track Application Package is a premium service for those who need to submit their application in time with their deadlines. Your case will become a top priority for our lawyers and you will benefit from our highest-quality services.
Request the Fast Track Package
The Appeal Package
By choosing our Appeal Package, you can rely on our lawyers' legal knowledge and experience to ensure you have the highest chance of a successful appeal. We will also fully represent you in any hearings/tribunals.
Request the Appeal Package
Related pages for your continued reading.
Frequently Asked Questions
A Retirement visa in Portugal is typically known as the Portugal D7 visa. To qualify for this visa as a retiree, you must provide proof that you earn at least €760 per month. Your income stream may come from rental income, or pension.
Your proof of sufficient funds in Portugal could be your credit card, bank statements, or cash. Also, you must have valid health insurance of at least €30,000 to cover any unforeseen medical expenses during your stay in Portugal.
Saudi Arabian applicants for the D7 visa are required to open a Portuguese bank account and have enough money to sustain them at least for a year. As the main applicant, you must have at least €760 per month and €9,120 per year.
If your children and spouse/parent are entering Portugal with you, therefore, you must add 30% per child and 50% per spouse/parent respectively.