Fishing Deckhands Recruitment Eased Under Skilled Worker Route Rule Changes
Earlier this month, the Home Office announced that deckhands on large fishing vessels (bigger than nine meters), who have at least three years of relevant experience, will be included in the list of occupations that qualify for Skilled Worker visas.
For more information about Skilled Worker Visas and other services, contact us at 0333 305 9375. Our expert immigration lawyers would be happy to assist you.
Overview
The decision was made based on the recommendation from the Migration Advisory Committee (MAC). In the Review of the Shortage Occupation List: 2020 from last September, it advised making deckhands eligible for the Skilled Worker route and including them on the shortage occupation list (SOL).
As Kevin Foster, Minister for Future Borders and Immigration wrote in the letter to the Committee, published on the 10th of March, 'Although these jobs will not be included on the SOL, they will become eligible for Skilled Worker visas where a sponsoring employer is offering a salary of at least £25,600, in line with other non-shortage occupations.'
The changes will enter into force on 6 April 2021.
UK's fleet dependant on migrant fishermen
Non-UK workers represent around 30% of all deckhands operating on British vessels, revealed Seafish, a public body sponsored by the UK Department for Environment, Food and Rural Affairs, in its 2018 Employment in the UK Fishing Fleet report.
As a result of British workers pursuing careers in other sectors, migrants frequently serve as crew on boats and often have to teach domestic workers how to fish, explains the MAC in its review. That shows that migrants are crucial to the prospering of the fishing industry.
Mr Alistair Carmichael, who serves as the Member of Parliament for Orkney, said that 'The industry has been telling them [the government] for years that they need foreign crew'. In Orkney, skippers have been employing foreign nationals as deckhands for many years now.
The MP further addressed the issue in a letter to the prime minister, saying 'The industry expects to expand further after Brexit so this demand for skilled workers is not going away.'
Good news for the Scottish fishing industry
Currently, migrant crew members cannot obtain visas to work in the Scottish fishing zone. This accounts for over 60% of Britain's waters; a big part of the UK's fishing fleet operates in the north-east. Scotland has around 2,000 active fishing vessels, and 75% of them operate within 12 nautical miles from the coast.
Visas are being granted only to foreign workers who work outside this area as that's where the UK's territorial waters end. Therefore many skippers struggle with finding crews for their boats. In turn, they either have to fish in inshore waters or embark on a more remote journey with fewer people on board.
"Non-UK workers represent around 30% of all deckhands operating on British vessels"
In Scotland, one in five of the total number of 8000 crewmembers comes from a non-EEA country. Without the possibility to recruit migrant fishermen and deckhands, the Scottish industry could lose £80 million a year.
Following the announcement of the Home Office's decision to include deckhands in Skilled Worker Visas, the UK Government Minister for Scotland David Duguid said: 'We have listened to concerns that crewing problems have been particularly acute here with some boats unable to fish within 12 miles of the shore because of visa restrictions on their vital deckhands. The new arrangements should quickly ease these difficulties.'
"Without the possibility to recruit migrant fishermen and deckhands, the Scottish industry could lose £80 million a year"
Deckhands 'not skilled enough' for visa
According to the new points-based system, these workers were not considered skilled enough to be eligible for the new Skilled Worker Visa.
Last year a government policy statement said the British economy needed to stop relying on cheap labour and welcome primarily 'those with the highest skills and the greatest talents: scientists, engineers, academics and other highly-skilled workers.'
Nevertheless, in its review, the MAC argued that some of the occupations deemed as 'lower skilled' require extensive training and a great level of responsibility.
With reference to working at sea, the MAC said that 'Fishing is the most dangerous peacetime occupation in the UK.' Not only does the crew need to operate complex machinery, but also the fishermen working far away from land have to solve all the problems on their own. Moreover, in case of severe weather, the environment they work in can be extremely dangerous.
The work of deckhands encompasses many responsibilities like maintaining equipment and the exterior of the vessel. If skippers cannot recruit deckhands from abroad, they need to not only navigate the ship but also fulfil duties on the deck. That can lead to them getting distracted and putting their lives at risk.
"Although deckhand jobs will not be included on the SOL, they will become eligible for Skilled Worker visas"
Despite the Home Office trying to reduce migration at all costs, it seems like the government is finally realising that 'highly skilled' needs a broader application to actually serve different industries. Deckhands and crewmembers on ships are vital to the functioning of the fishing industry and they make a big contribution to the UK's economy.
You may be interested in reading about.
Advice Package
Comprehensive immigration advice tailored to your circumstances and goals.
Application Package
Designed to make your visa application as smooth and stress-free as possible.
Appeal Package
Ensure you have the greatest chance of a successful appeal. We will represent you in any case.

Fast Track Package
Premium application service that ensures your visa application is submitted to meet your deadline.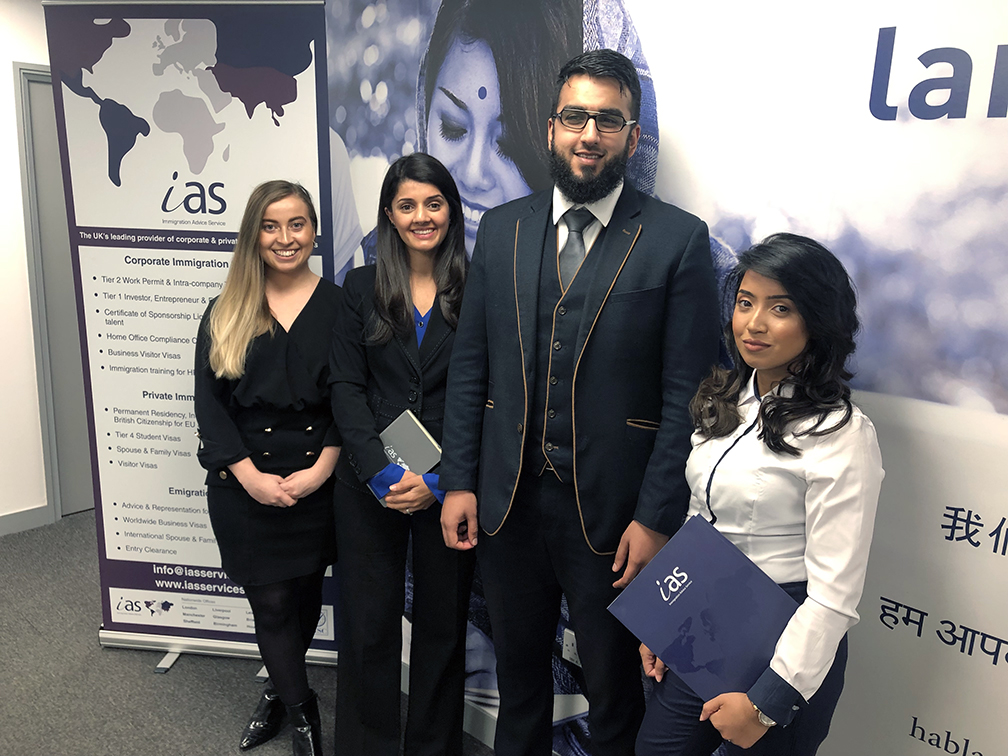 The Advice Package
During this untimed Advice Session with our professional immigration lawyers in London, you will receive our comprehensive advice, completely tailored to your needs and your situation.
Request the Advice Package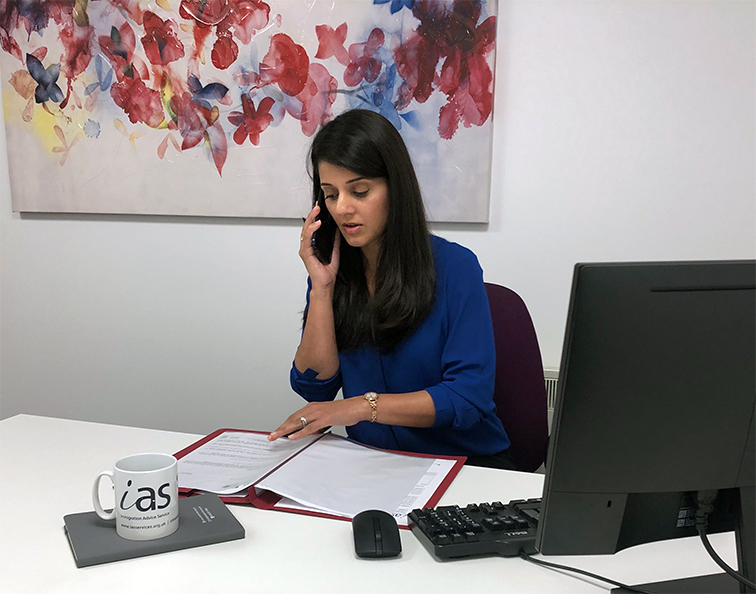 The Application Package
With our Application Package, your dedicated immigration lawyer will advise you on your application process and eligibility. Your caseworker will then complete and submit your forms to the Home Office on your behalf.
Request the Application Package
The Appeal Package
By choosing our Appeal Package, you can rely on our lawyers' legal knowledge and experience to ensure you have the highest chance of a successful appeal. We will also fully represent you in any hearings/tribunals.
Request the Appeal Package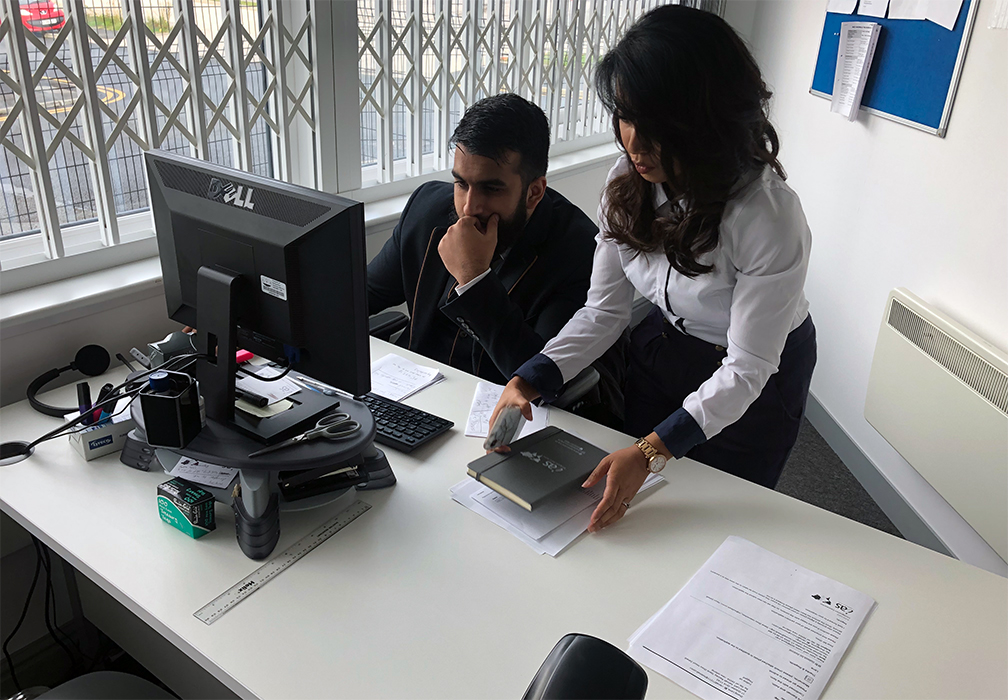 The Fast Track Package
Our Fast-Track Application Package is a premium service for those who need to submit their application in time with their deadlines. Your case will become a top priority for our lawyers and you will benefit from our highest-quality services.
Request the Fast Track Package