Easiest Countries to Get Citizenship for Canadians
As a Canadian, it's possible to hold dual or even multiple citizenships. However, there are some countries that will allow you to acquire citizenship faster and easier than others.
For more information about citizenship laws around the world, or any other issue or question you might have about international immigration, speak to one of our legal advisers today. Call us on +1 844 290 6312, or contact us online.
Overview of Dual Citizenship for Canadians
Holding dual or multiple citizenship has a number of benefits that many people around the world take advantage of.
These include the rights to work, reside and travel to more than one country without any restrictions, as well as access to visa-free travel to a number of international destinations, if you also hold a valid passport.
Holding dual citizenship also opens up many pathways in regards to economic, educational and quality of life opportunities, as well as significant personal and financial freedom.
As a result, many Canadian citizens who don't already hold dual citizenship may be curious as to what the easiest or quickest routes are to obtaining a secondary citizenship.
However, it's important to note that "easy" ways of obtaining citizenship may be heavily subjective depending on your own situation or circumstances. For this reason, it's recommended to research all of the potential routes to dual citizenship available to you before committing to one.
What Are the Different Paths to Dual Citizenship?
Broadly speaking, there are four main ways in which you may be able to gain dual citizenship. These are as follows:
By naturalization
By descent
By investment
Through family ties
Citizenship by naturalization is perhaps the most common way that you can obtain citizenship for a foreign country. This process will normally involve becoming a resident of a specific country, spending a minimum amount of time there (normally several years) and fulfilling other various eligibility criteria to become a citizen.
Citizenship by descent allows individuals to claim citizenship by way of family ancestry. For example, many people with Irish grandparents or grand-parents may be eligible for citizenship through this route.
Citizenship by investment programs allows individuals to obtain citizenship by making significant monetary investments or donations to a specific country. These are also sometimes known as "Golden Visa" schemes.
Citizenship through family ties allows individuals to obtain citizenship through their existing family ties, such as a spouse, partner, or child.
There is also a fifth way to obtain citizenship, which is by way of exception, virtue or extraordinary circumstances. However, these are often given on a case-by-case basis and are not usually accessible to general applicants.
Easiest Countries to Obtain Citizenship by Naturalization
Argentina
Argentina is notable for having the quickest route to citizenship by naturalization of any country in the world (alongside Peru), with only a two year residency requirement.
If you wish to become a citizen of Argentina, you will also benefit from not having to take any specific exams or tests, or satisfy any language requirements.
However, note that the actual application process for Argentine citizenship may take a year or longer, and obtaining an initial residency visa may prove to be difficult if you don't satisfy all of the requirements.
Peru
Peru is the only other country alongside Argentina that also has a minimum two-year residency requirement for citizenship, which means that you could potentially obtain citizenship there faster than any other country in the world.
To obtain Peruvian citizenship, you will need to prove that you have ties to the country, as well as pass tests regarding your knowledge of the country's culture, history, and the Spanish language.
Paraguay
Paraguay has relatively lenient requirements for foreign nationals to obtain citizenship. The minimum residency requirement is three years, although applicants only need to be residing in Paraguay for 183 days a year for each year to fulfil the requirements.
You must also learn Spanish to a minimum standard, pay certain taxes during your residency, and also learn a requisite amount of Paraguayan history and culture.
Portugal
Many countries in Europe offer a minimum five-year residency requirement in order to obtain citizenship, though Portugal's citizenship scheme stands out as one of the most accessible.
As well as needing to reside in Portugal for at least five years, you must prove that you have sufficiently integrated into the Portuguese community and also learn Portuguese to at least A2 level, which is equivalent to basic knowledge of the language.
Additionally, a significant benefit of obtaining Portuguese citizenship is the right to live and work in any EU member state by default, which makes Portugal a particularly attractive citizenship option for many Canadians.
Poland
Poland is a popular choice for citizenship for many Canadians as it is the fastest route to obtaining an EU passport out of any of the EU member states.
To obtain a citizenship, you must have been resident in Poland for a minimum of three years as a permanent resident, have knowledge of the Polish language, have a stable and regular source of income, and also own or rent a dwelling in Poland.
Sweden
Sweden's citizenship requirements are perhaps even more lenient than Portugal's, with very few actual requirements for applicants to satisfy.
In order to be eligible for Swedish citizenship, you must have been resident in Sweden for at least five years and have lived an "orderly life" in Sweden, which normally means that you must not have a criminal record or any unpaid debts.
Obtaining Swedish citizenship also grants the holder the same EU travel and residency rights as any other citizen of EU member states.
Easiest Countries to Obtain Citizenship by Descent
Ireland
Due to significant levels of migration from Europe to the Americas in the 19th and 20th centuries, many Canadians may have Irish ancestry in their family tree.
As a result, obtaining Irish citizenship by descent may well be a viable possibility for many Canadian citizens. You will be able to apply through the Irish Foreign Births Register to become an Irish citizen if you have a parent, grandparent, or great-grandparent who was also an Irish citizen.
This process is not dependent on your own place of birth, so you will be able to claim Irish citizenship regardless of your Canadian citizenship, or if you already have citizenship from another country.
Italy
Italian citizenship by descent laws are both wide-reaching and complex.
Simply put, however, you will normally have a right to Italian citizenship if you have at least one ancestor who was an Italian citizen, or who was born in Italy from 1861 onwards.
This ancestor must also have an unbroken link of lineage to you. In other words, they must have retained their Italian citizenship and not had it revoked before the next person in line was born.
As long as you conform to all of the restrictions and rules, you will normally be able to apply for Italian citizenship fairly easily. For those who don't quite meet the criteria, you may also be able to benefit from a fast-tracked application for citizenship by naturalization if you choose to apply.
Poland
The laws regarding Polish citizenship by descent are very similar to Italy's, with the requirement being that you must have a Polish ancestor in your family lineage who was born approximately after 1900.
This ancestor must also be related to you through an unbroken bloodline, so you will not be eligible if any of your ancestors had their Polish citizenship revoked before the next person in line was born.
However, Poland does not count ethnic Polish ancestors as being eligible for this consideration.
Easiest Countries to Obtain Citizenship by Investment
Saint Kitts and Nevis
Saint Kitts and Nevis is notable for having one of the fastest potential routes to citizenship through investment, with some applications being able to be approved in as little as 2-3 months.
To be eligible for this scheme, you must make a USD$150,000 contribution into the state fund and fulfil the other eligibility criteria, including a thorough background check.
Alternatively, you may also purchase a property with a minimum value of USD$200,000 in order to qualify.
Malta
Similarly to Saint Kitts and Nevis, Malta also offers a relatively quick citizenship investment program, with a fast turnaround time of less than two years. It also comes with the additional benefit of EU membership to applicants who are able to successfully apply for it.
However, the minimum investment thresholds for Maltese citizenship are relatively steep. In order to qualify, you must make three separate investments: one of at least €750,000 to Malta's National Development Fund, one of at least €10,000 to charity, and finally, one of at least €700,000 in local real estate.
These thresholds may be decreased slightly if you wish to take a longer pathway to citizenship, however.
Vanuatu
The tiny island nation of Vanuatu in the South Pacific Ocean offers a lucrative citizenship investment scheme for those wishing to access international visa-free travel and additional tax benefits.
For this scheme, you must invest a minimum of USD$130,000 into a local development fund. After this, you should receive your passport within a few months.
You will not have to fulfil any residency requirements, nor do you have to pay income tax, wealth tax or inheritance taxes as a Vanuatu citizen. In addition, you will also be able to confer citizenship onto your immediate family members.
Antigua and Barbuda
Antigua and Barbuda's citizenship by investment scheme is among the cheapest in the world, with a minimum of USD$100,000 needing to be made into the country's National Development Fund.
A passport from Antigua and Barbuda allows the holder visa-free travel to over 150 countries, in addition to the ability to add certain immediate family members to the citizenship by investment application.
Easiest Countries to Obtain Citizenship Through Family Ties
Brazil
Should you happen to be planning to marry a Brazilian, know that the process of applying to become a naturalized citizen and obtaining a passport is relatively short.
You will only need to have been married to a Brazilian national for one year in order to become eligible for citizenship, during which time you must have been a permanent resident in Brazil.
You must also go through a series of stringent checks to ensure that your relationship is genuine and that you comply with all of the requirements for Brazilian permanent residency.
Argentina
Already mentioned as one of the quickest routes to citizenship by naturalization, Argentina also offers a fast turnaround time for citizenship through marriage.
If you are planning to marry an Argentinian national, you will be able to benefit from being able to apply for citizenship almost immediately.
However, you must ensure that your marriage is legally recognized by the Argentinian courts. You may be able to ensure this by getting married in Argentina itself.
An additional benefit of Argentina's scheme is that it also allows same-sex couples to take advantage of these benefits.
Portugal
If you wish to become an EU citizen, Portugal's citizenship through marriage is one of the most accessible in the whole of Europe.
By marrying a Portuguese citizen, you will be able to apply to become a citizen yourself after three years, with the marriage needing to be officially recognized by Portugal.
You must also, of course, adhere to requirements regarding the authenticity of your marriage, in addition to proving your knowledge of the Portuguese language.
Colombia
If you're planning on marrying a Colombian national, you will be able to benefit from reasonably lenient requirements for citizenship through your family ties.
The main requirement for this is to have been residing continuously in Colombia for a minimum of two years prior to the date of application. You will also need to take some tests regarding your knowledge of Colombian politics, geography and history, and also prove your Spanish language ability.
This scheme is additionally open to those who are permanent partners of Colombian citizens, or if you already have Colombian children.
There are a myriad of different countries across the globe that offer a wide range of citizenship programs, schemes and allowances.
However, many countries offer citizenship programs that will only suit a small minority of applicants, and individuals may naturally be drawn to certain schemes more than others. As a Canadian citizen, for example, you may already have some European lineage in your family history that makes applying for citizenship by descent the most logical option.
If you're still unsure about which country or scheme is best for you to apply to to obtain second citizenship, however, Total Law can help.
We offer complete and comprehensive immigration and citizenship advice for Canadians both inside and outside of Canada. Our team of legal advisers can help work with you to determine what the strongest passport is that you could apply for, as well as which country's second passport you would be most likely to obtain with the most minimal amount of hassle possible.
Whether you're an investor looking to invest in development schemes or government bonds for a citizenship program, need additional help on researching your family tree and lineage, or need advice about applying for citizenship through your spouse or partner, we can help.
We can also help you explore options for other countries that are not listed here, such as how to pursue British, American or Israeli citizenship routes.
For more information about the services we provide, and what we can do for you, reach out to one of our immigration experts today. Call us on +1 844 290 6312, or contact us online.
You may be interested in reading about.
Advice Package
Comprehensive immigration advice tailored to your circumstances and goals.
Application Package
Designed to make your visa application as smooth and stress-free as possible.
Appeal Package
Ensure you have the greatest chance of a successful appeal. We will represent you in any case.

Fast Track Package
Premium application service that ensures your visa application is submitted to meet your deadline.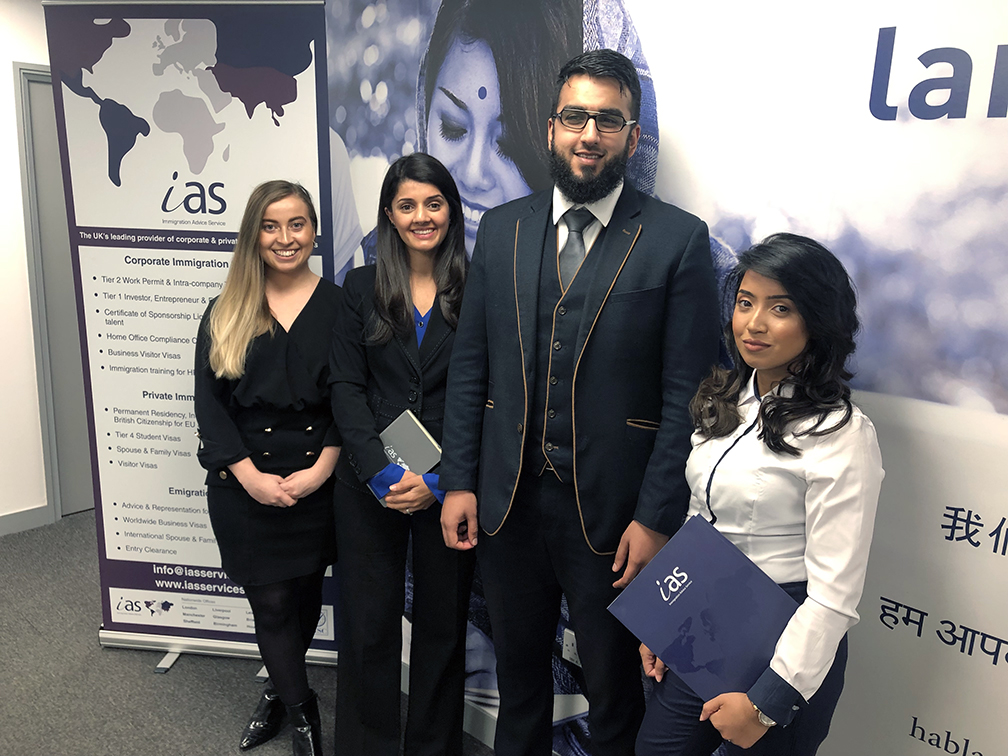 The Advice Package
During this untimed Advice Session with our professional immigration lawyers in London, you will receive our comprehensive advice, completely tailored to your needs and your situation.
Request the Advice Package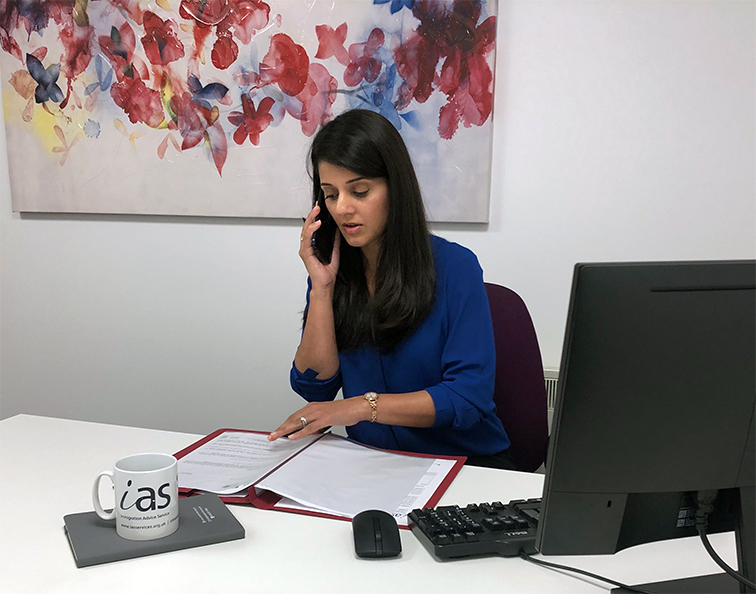 The Application Package
With our Application Package, your dedicated immigration lawyer will advise you on your application process and eligibility. Your caseworker will then complete and submit your forms to the Home Office on your behalf.
Request the Application Package
The Appeal Package
By choosing our Appeal Package, you can rely on our lawyers' legal knowledge and experience to ensure you have the highest chance of a successful appeal. We will also fully represent you in any hearings/tribunals.
Request the Appeal Package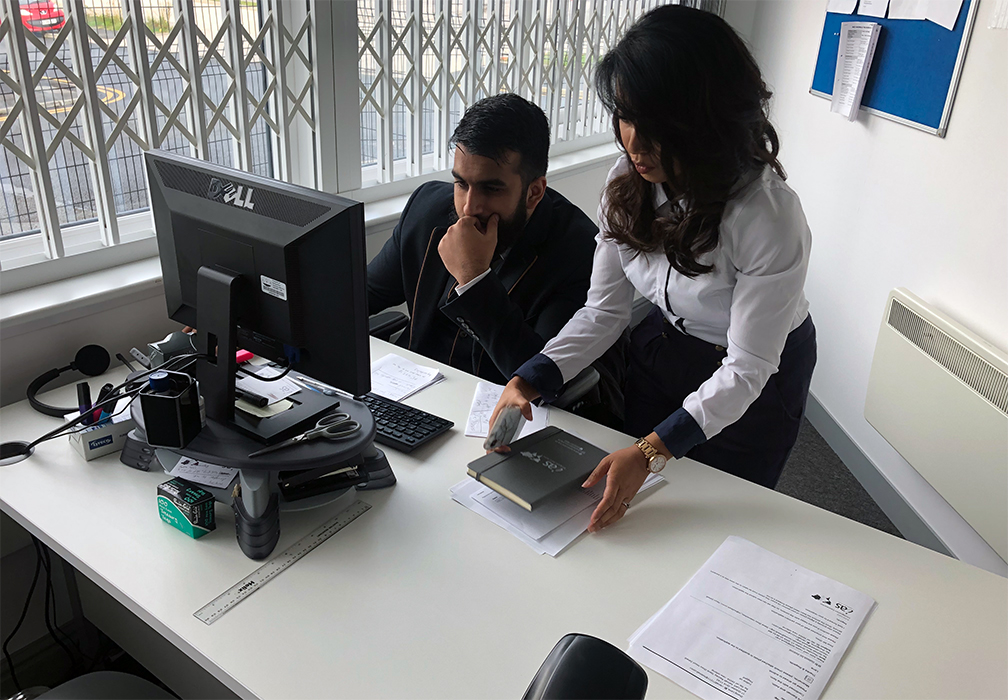 The Fast Track Package
Our Fast-Track Application Package is a premium service for those who need to submit their application in time with their deadlines. Your case will become a top priority for our lawyers and you will benefit from our highest-quality services.
Request the Fast Track Package