France Visas Available To Canadians
There are several immigration programs available to Canadians who intend to travel to France. These programs cater to various purposes, including short visits and extended stays, and it's crucial to apply for the visa that suits your needs.
For more information on the various French visas available to Canadians and immediate help in applying for a visa, our team of experienced immigration lawyers can assist you. Contact us at +1 844 123 4567 or by filling out the online form.
Do Canadians Need a Visa to Travel to France?
Canadian citizens do not need a visa to travel to France and other countries in the Schengen area for trips lasting less than 90 days within a 180-day period. These visits can be for short-term business trips or tourism.
However, starting in 2025, Canadian citizens travelling to France must pre-register their trip by applying for the online ETIAS visa waiver. The ETIAS visa waiver is not a visa but a security measure used to screen and register visitors to the Schengen zone.
Canadians who meet the France ETIAS requirement will need their valid passport, email address, and debit or credit card to apply for the ETIAS. The application process is done entirely online and applicants can get approval in a few minutes.
The ETIAS will be electronically linked to the applicant's Canadian passport. It will allow them to travel to France and other Schengen countries within a 3-year period provided they don't exceed their 90-day stay on each trip.
"I'm very happy with the standard of training received on the OISC Level 1 course, i passed my exam. Thank you!"
"My application was approved and a huge weight has been lifted from our shoulders this year "
"We used this service for the spouse visa extension application to assure that all the information was valid and correct."
Visas Canadians Need to go to France
For longer stays of more than 90 days, Canadians must get a long-stay visa through the French Embassies or Consulates in Canada.
There are different types of long-stay visas depending on the purpose of travel. These include visas that allow you to visit for more than three months, study, pursue a business opportunity, work in a French organization, perform as an artist, conduct official duties, or reunite with family.
Regardless of the purpose of travel, a long-stay visa must span between three months and one year. Individuals who wish to prolong their stay beyond the visa's validity must apply for a residence permit.
France Long-Stay Visit Visa
The long-stay visit visa is designed for individuals who want to visit France for more than three months without conducting any professional activity while in the country.
The long-stay visit visa will serve as a residence permit ​​(VLS-TS). As such, visa holders won't need to apply for a residence permit when they arrive in France. They only need to validate their VLS-TS online within three months with the French Office for Immigration and Integration (OFII).
In cases where individuals need to extend their stay beyond the duration of their visa, they must apply for a temporary long-stay visa (VLS-T).
There are different visas that allow Canadians to enter France to carry out professional work activities. The nature of the intended work activity will determine the kind of visa a person can apply for.
The two major categories of work activities are self-employed and salaried employment.
Individuals intending to partake in a self-employed, liberal, or independent activity in France can apply for a long-stay visa. These activities could be commercial, industrial, agricultural, or artisanal.
The long-stay visa issued to successful applicants will bear "entrepreneur/profession libérale" (Self-employed in regulated liberal profession). This visa is valid for one year and equivalent to a (VLS-TS) residence permit. Holders must validate their visa within 15 days of arriving in France.
Salaried Employment Activity
The salaried employment category is suitable for individuals who want to move to France to engage in paid work or labor in France. There are different categories of paid employment activities, and they include:
This visa is applicable to individuals transferred or hired by an international group of companies to conduct work activities in their branch in France.
It also applies to those transferred or hired by a foreign company to carry out a contract in a French company or provide services for a French client.
The long-stay visa issued to the applicant will bear "traveilluer temporaire" (temporary worker). It is equivalent to a residence permit and must be validated within three months of arrival to France.
This visa is designed for individuals in senior management roles or those involving a high level of expertise, posted to France to conduct an expert assessment or assignment.
If the assignment will not exceed 12 months, successful applicants will be issued a "stagiare ICT" (ICT trainee) long-stay visa. It is equivalent to a residence permit and must be validated within three months of arrival in France.
However, if the assignment is over 12 months long, individuals will be issued a "salarie detache ICT" (ICT posted employee) long-stay visa. This visa is valid for three years, and holders must apply for a multi-year residence permit within two months of arriving in France.
This visa category allows individuals to work for a private employer, a professional company, or any other type of organization operating in France for fixed-term or permanent work.
Depending on the nature of the job, the employer might be required to first get authorisation from the French authorities before the candidate can apply for the visa. Successful applicants will be issued a long-stay visa valid for 12 months and bearing the following statements:
"Salarie" (employee) for permanent employment contracts
"Travailleur temporaire" (temporary worker) for fixed-term contracts.
These visas must be validated within three months of the holders' arrival in France.
This is suitable for an individual who intends to work as a "travailleur saisonnier" (seasonal worker) in tourism, agriculture, or other seasonal-related jobs in France.
Employees under this scheme will only be allowed to work for six months within every 12-month period. They can have multiple employers during this time, but each employer must request a permit from the French authorities on their behalf.
Successful applicants must apply for a multi-year residence permit with the local police within two months of entering France.
Professional Paid Internships
This route applies to employees sent by their Canadian employers to take a professional training course in a French training organization. Successful applicants will get a long-stay visa bearing "stagiaire" (trainee), which must be validated within three months of arriving in France.
The International Talent Passport
The international talent passport is a work visa category that allows employees and self-employed people to contribute to France's economic attractiveness. This visa applies to the following individuals:
Highly qualified employee (EU Blue Card).
An employee working in research and development for a new innovative company.
A public or private researcher working in France with a hosting agreement.
A qualified or highly qualified employee transferred to a company branch in France.
An individual who has made a direct economic investment in France.
An entrepreneur who has created or acquired a stake in an exceptional commercial, artisanal, or industrial business.
An individual engaging in an innovative economic project recognized by a public body
A person of national or international reputation in science, arts, literature, academia, or sports.
A performer in a literary or artistic field.
Successful applicants will be issued a skilled residence permit valid for four years.
France Study Visa for Canadians
Canadians aspiring to pursue higher education exceeding three months in France must apply for a long-stay visa. There are two types of long-stay study visas, depending on the duration of the course.
For courses longer than three months but shorter than six months, applicants will be issued a temporary long-stay visa. While courses exceeding six months will require a long-stay visa equivalent to a resident permit.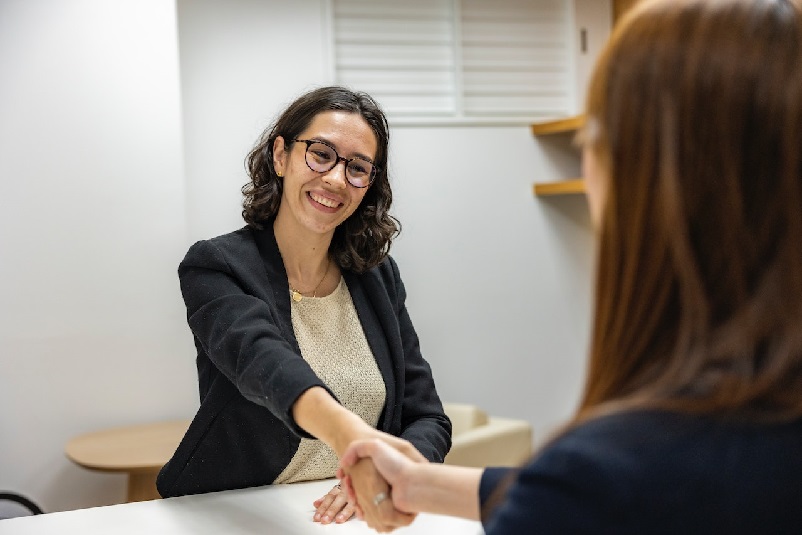 France Family Visas for Canadians
Overview
France family visas are designed for individuals intending to join their family members residing in France. The nature of the family visa a Canadian can apply for will depend on the nationality of their France-resident family member, in the following ways:
If the resident is an EU/EEA national
If the resident is a foreign national from a non-EU/EEA country
If the resident is a French national
Family Member of an EU/EEA National Residing in France
This category allows family members of EEA (other than France) and Swiss nationals to join their families or settle in France. To qualify through this route the applicant must be related to the resident in the following ways:
A spouse
A direct descendant or dependant under the age of 21
A direct descendant or dependant older relative
A direct descendant or dependent older relative of the spouse.
To apply for this visa, applicants must contact the French Embassy or Consulates in Canada.
Family Member of a Foreign National From a non-EU/EEA Country 
The spouse and dependent children under 18 of a foreign national residing in France can apply to settle in France through this route.
Family members of residents with refugee or stateless protection status can also apply via this category. If the refugee or stateless protected resident is over 18, the following family members can join them in France:
Spouses or partners joined by a civil union and aged over 18. The union must have taken place before the asylum application was submitted.
Children who were under 19 when the asylum application was submitted.
Children under 18 of the resident or the resident's spouse.
If the individual with a refugee or stateless protection status is an unmarried minor, their parent can apply for a family visa, accompanied by any unmarried minor dependent children.
Family Member of French National 
The following family members of French nationals are eligible to apply for the family visa.
Spouse.
Children of other nationalities under 21.
Dependent children, such as those studying, looking for a job, or disabled.
Parent or grandparent of the French national or the French national's spouse.
Dependent older relative of the French national or the French national's spouse.
Spouses must prove their relationship to the French national, the latter's nationality, their community life, and their intention to maintain that life after arriving in France.
Children of French nationals must prove the nationality of both parents, their age, the residence of the French parent and their intention to reside in France. Minors subject to joint parental custody must obtain consent from the other parent before applying to join their French parent.
Relatives of the French national must show evidence of the following:
Their relationship with the French national or their spouse.
Sufficient financial resources to support themselves.
Proof of accommodation.
Medical insurance that covers their duration of stay.
If the applicant does not have sufficient means to sustain their stay, they must prove they are financially dependent on and will be supported by the French national. Their medical insurance must cover their first three months of stay.
Parents of minors who are French nationals who intend to apply for a family visa to join their child must prove that they have contributed to the child's upbringing since they were born or for the last two years.
France-Canada Youth Mobility Agreement
The governments of France and Canada established the Franco-Canadian agreement that simplifies the administrative procedures applicable to young French nationals and young Canadian nationals.
This visa route allows successful applicants from both countries to increase their language knowledge of languages and learn about their respective cultures and societies.
Canadians between the ages of 18 and 35 can travel to Canada to study, work, and intern under one of the following categories:
Young professionals
 Practical internship
Interuniversity exchange
Working Holiday program
France Long-Stay Visa Requirements For Canadians
General Requirements
The general requirements to apply for a long-stay visa include the following:
A travel document, issued less than 10 years ago, containing at least two blank pages, with a validity period of at least 3 months longer than the expiry date of the visa. Scan all pages containing visas, entry and exit stamps, or any other inscription.
If you have an official travel document, a note verbale from the Ministry of Foreign Affairs or another Ministry or from a diplomatic or consular mission or international organization.
ID photograph.
Proof of your legal residency in Canada if you are not a Canadian citizen, with the following:

residence permit.
study or work permit with a valid visa.
visitor's visa with a proof of 3 months residence.

A letter detailing the purpose of travel/stay.
Proof of family links with civil status documents such as birth and marriage certificates.
Travel health insurance.
Proof of funds with documents such as bank statements, where applicable.
Proof of accommodation.
Additional Requirements for Business Visas
Applicants engaging in a self-employed activity in France must submit some of the following documents depending on their situation:
A written presentation of their project, business plan, and a multi-annual estimated budget.
A copy of the sales agreement or contract of a business buyout.
A copy of the commercial lease agreement stating the business activity and where possible, authorization from the owner of the premises.
An extract from the company's registration on the company's register dated within three months or an extract from the trade directory dated within three months.
A tax status certificate for the company (P237).
.Applicants coming to France for salaried employment must submit the following:
The employment contract, if the applicant has employee status.
Copies of diplomas and proof of qualifications.
Work permit obtained by the employer from the French government.
Proof of nomination or where possible, a letter of intent from the competent body for the nomination.
Additional Requirements for Students
To begin the study visa application process, applicants must create an electronic file and apply for placement at a higher institution through the Études en France (EEF) platform.
Once the electronic form has been validated, the applicant can begin the visa application process on the France visa website. Applicants must submit the certificate of enrollment at a French educational institution when applying for the visa.
France Short-Stay Visa Requirements for Non-Citizens Residing in Canada
While Canadian citizens do not require a short-stay visa to visit France, non-citizens residing in Canada will need to apply for a Schengen visa to enter France for a period of less than 90 days.
Permanent residents and individuals holding a student or work visa can apply from Canada. Other Canadian residents can only apply from Canada if they can prove that they couldn't apply in their home country.
Applicants must provide proof of their legal residency in Canada with documents such as a residence permit, study or work permit with a valid visa, or a visitor's visa with proof of 3 months of residence.
France Visa Application Process From Canada
Here are the steps to apply for a France visa from Canada:
Set up an online application: The visa application process begins online on the France visa website. Applicants will be required to create an account, complete the online visa application form, and pay the visa fees.
Book and attend an online appointment: Applicants must book an appointment at the French Embassy or Consulates in Canada or the VFS Global visa application center. At the appointment, they must give their biometrics, submit all required documents, and attend an interview if required.
Receive a decision: The visa application will be examined by the French Consulate in Montreal. Successful applicants will be notified to pick up their passports at the visa center they submitted the application.
Applicants are advised to begin their visa application process at least 1 month before departure but not more than 6 months before departure for a short-stay visa and 3 months for a long-stay visa.
France Visa Fees and Costs
The French visa application cost 99 euros. Certain applications may attract additional fees in accordance with applicable regulations. Applicants will also pay service fees of 31.5 euros per application to VFS.
Extending Stay on a France Visa
Visa holders who need to extend their visa beyond its validity period must do so 3 months before the expiration of their resident permit.
The renewal process involves filling out an application form at the local prefecture or police station. Applicants must submit some required documents including passports, proof of residence permits, and proof of address.
Our Immigration Lawyers Can Help You
Deciding which France visa to apply for involves a thorough understanding of each visa's requirements. Failing to meet these requirements might negatively impact your application.
At Total Law, our lawyers are versed in France immigration laws and can help you determine the right visa to apply for depending on your needs. We will help you prepare the required documents and submit your application.
We will answer any questions you have regarding the process and will be with you every step of your application.
Trust us to handle the complexities of the visa application process. Speak with one of our lawyers today at +1 844 123 4567 or fill out our online contact form and we will reach out to you.
Advice Package
Comprehensive immigration advice tailored to your circumstances and goals.
Application Package
Designed to make your visa application as smooth and stress-free as possible.

Fast Track Package
Premium application service that ensures your visa application is submitted to meet your deadline.
Appeal Package
Ensure you have the greatest chance of a successful appeal. We will represent you in any case.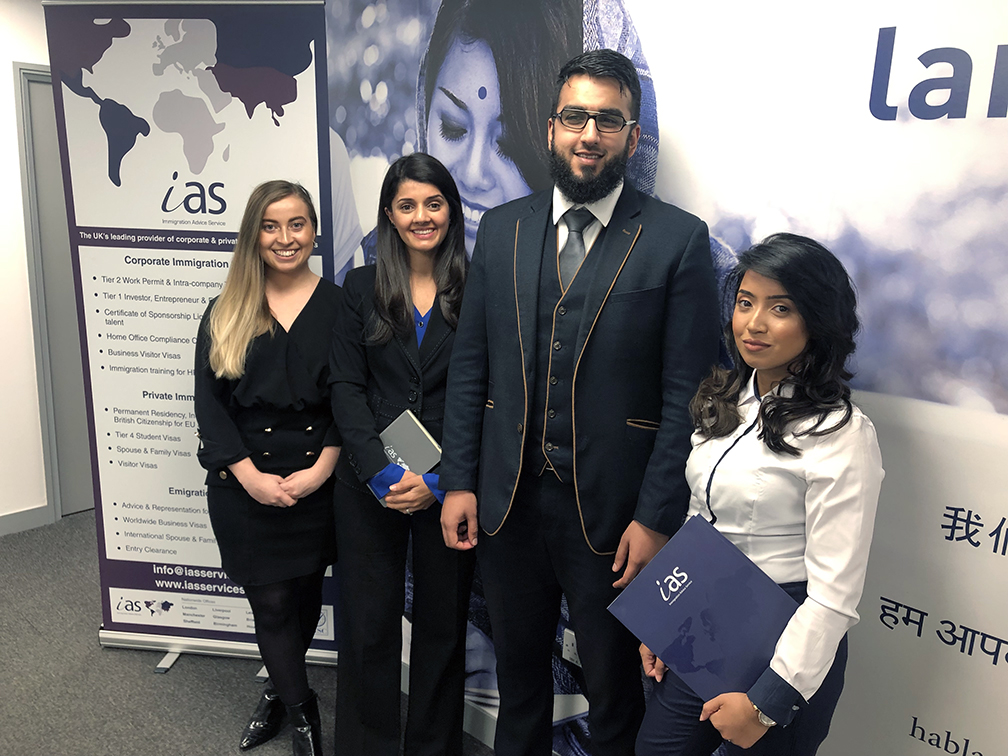 The Advice Package
During this untimed Advice Session with our professional immigration lawyers in London, you will receive our comprehensive advice, completely tailored to your needs and your situation.
Request the Advice Package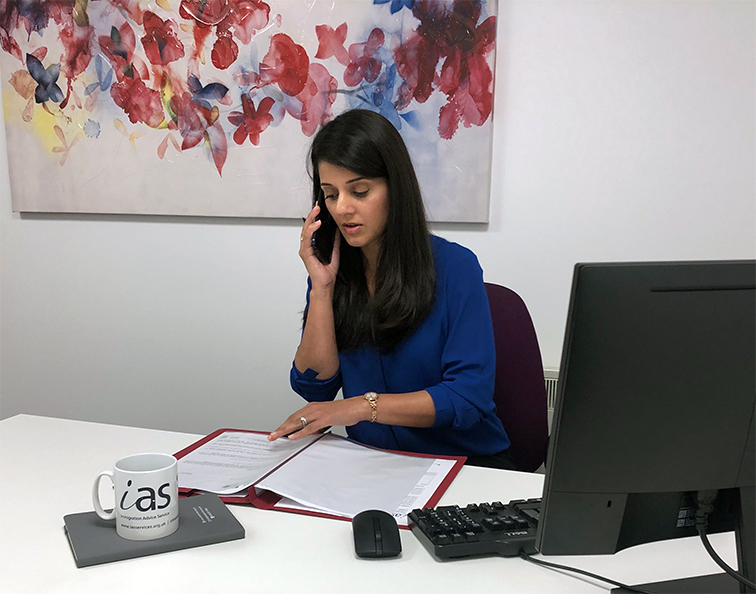 The Application Package
With our Application Package, your dedicated immigration lawyer will advise you on your application process and eligibility. Your caseworker will then complete and submit your forms to the Home Office on your behalf.
Request the Application Package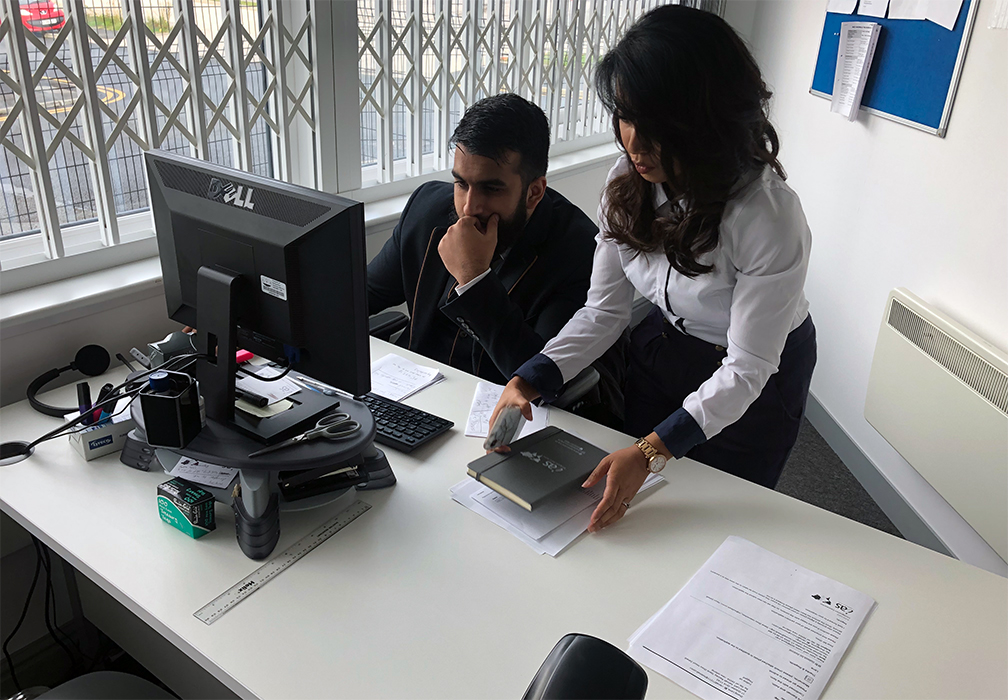 The Fast Track Package
Our Fast-Track Application Package is a premium service for those who need to submit their application in time with their deadlines. Your case will become a top priority for our lawyers and you will benefit from our highest-quality services.
Request the Fast Track Package
The Appeal Package
By choosing our Appeal Package, you can rely on our lawyers' legal knowledge and experience to ensure you have the highest chance of a successful appeal. We will also fully represent you in any hearings/tribunals.
Request the Appeal Package
Related pages for your continued reading.
Frequently Asked Questions
France visa applications are usually processed within 15 days. The processing time may extend up to 45 days depending on the individual circumstances.
Yes. You can follow the progress of your application on the France visa website using your login details. You will also find information on how and when to collect your passport on the online portal.
The process of obtaining a France visa is not difficult. While the process may seem complex due to documentation requirements, proper preparation and understanding of the specific visa category can make it easier to navigate.