How to Write an Appeal Letter for a Visa Refusal
If your application for an Irish visa has been refused, you will have to write a letter of appeal in order to have the decision overturned.
For more information about Irish citizenship and the appeals process, get in touch with our expert immigration lawyers on +353 (0) 61 518 025, or contact us online.
What is an Appeal Letter?
If your application for an Irish visa has been refused, you may have the opportunity to appeal to have the decision reconsidered.
If so, then you will be expected to write an appeal letter.
An appeal letter is a document that outlines reasons why you think the visa refusal was incorrect, and why it should be overturned. It should present strong, factual evidence to support this, as well as compelling objective reasons as to why the refusal should be reconsidered.
An appeal letter should not be written unless there are genuine grounds to appeal a visa refusal. For example, an appeal may be made if you believe the decision was made based on incorrect information, or if you believe that not all relevant evidence and factors were taken into consideration during the decision process.
If you're unsure if you have grounds to appeal, Total Law can help. We can assess the strength of your appeal case and advise you on the next steps to take. Contact us on +353 (0) 61 518 025, or contact us online.
Am I Eligible for an Irish Visa Refusal Appeal?
Before writing an appeal letter, it's important to first determine if you're legally eligible for an appeal.
Firstly, you should look at the visa rejection letter you received notifying you of your visa refusal. It will outline the reasons for your refusal and let you know if you're able to appeal.
You will be able to appeal your refusal if:
Your letter of refusal states that you can appeal
You submit your appeal within two months of receiving your letter of refusal
You are aged 18 or over
If you're aged under 18, a parent or legal guardian must submit the appeal on your behalf.
If the visa rejection letter states that you cannot appeal, your only option will be to submit a new visa application, unless the letter states that you cannot do so. This may be the case if you gave false or misleading information in your original application.
If you require any assistance with determining your eligibility for a visa appeal, or if you need help with any other part of the appeals process, contact us on +353 (0) 61 518 025, or talk to us online.
What Information Should I Include in My Appeal Letter?
Firstly, the letter of appeal must include certain essential information. These include your:
Full name
Address
Personal email address
Visa Application Transaction Number
Signature, and the current date
You may also have to include your original passport with your appeal letter, but only if your visa refusal letter says to do so.
Additionally, you should also include relevant documentation to help support your appeal.
If You're Writing a Letter on Behalf of Someone Else
If you're writing a letter of appeal on behalf someone else, you must include the following:
The original visa applicant's:

Full name
Address
Personal email address (do not include if for a child under 18)
Visa Application Transaction Number

Your:

Full name
Address
Personal email address
Relationship to the original visa applicant, such as parent, visa sponsor, family, friend, solicitor or legal representative, etc.
Signature and current date
You must also include a colour photocopy of the photograph page of your passport or national identity card with the appeal.
You may also have to include the original visa applicant's passport with the appeal letter, but only if their visa refusal letter says to do so.
How Do I Write My Appeal Letter?
It's important that your letter uses the right kind of evidence and tone of voice to present the most persuasive and compelling case for your appeal as possible.
The content of your appeal letter should:
Describe in a calm, reasonable manner why you think the refusal should be overturned
Construct a compelling argument using objective facts and evidence to support to the appeal (referring to the supporting documentation included with the letter as necessary)
Refer directly back to the original reason for the refusal and explain why the situation has changed or requires reconsidering, citing any new information that directly addresses the refusal reason if possible
The content of your appeal letter should not:
Be written in an angry, aggressive, or combative way
Be based based purely on emotion, or try to appeal to the officer's 'better nature'
Use subjective evidence, or evidence that is not rooted in fact or law
What Documents Should I Include With My Appeal Letter?
Overview of Supporting Documents
The specific type of documents you include with your appeal letter should be informed by the original reason for your visa refusal.
This means that any and all documents you include should directly address, or relate to, the refusal reason.
This will help to create a strong case for your appeal and convince the visa appeals officer that there is good reason to overturn the original decision.
For example, if the original reason for refusal was doubt that you will return to your home country after your visit to Ireland, you should provide documents that demonstrate your ties to your home country. These may include:
Evidence of enrolment in a school, college or educational institute, or a letter from the institute confirming your attendance
Employment contract, or a letter from your employer that shows your required return to work date after your visit
Tenancy agreements, mortgage documents or any document relating to your place of abode in your home country
Documents demonstrating links to your family in your home country, such as a marriage or birth certificate
Documents demonstrating any other commitments, ties or associations with your home country
Similarly, if the reason for refusal was because of an unclear reason for your visit to Ireland, you could address this by providing:
A detailed travel itinerary, including flight and accommodation details
A cover letter outlining details of activities, events or locations you intend to cover during your visit, and why you wish to visit Ireland
A letter of invitation if you have been invited to visit Ireland by a specific person or organisation
Regardless of the reason for refusal, the documents included with your appeal should effectively convince the appeals officer that the original decision should be overturned.
Rules and Restrictions For Supporting Documents
The supporting documents you submit as part of your appeal must adhere to certain rules and restrictions in order to be taken as valid evidence.
Firstly, all documents and letters you submit must be original. Photocopies will not be accepted, except if you're submitting a photocopy of a passport or valid travel document.
In addition, any letters from an official institution such as a school, college, company or organisation must include the organisation's:
Full name
Full address
Telephone number
Website address
Email address (Yahoo and Hotmail addresses are not accepted)
The name and title/position of a contact person from the organisation
A handwritten signature of an authorised representative from the organisation
In addition, any supporting documents that are not written in English or Irish must be translated into either of these languages by a certified translator. Certified translators may be:
Solicitors
Notary Publics
Commissioners of Oaths
Peace Commissioners
You must also indicate which documents you wish to be returned to you. You must:
Write a list of the documents you wish to be returned and include this list with your appeal letter
Include the original copy of each document with your list
Include a photocopy of each document you want returned

The Irish Immigration Service Delivery will keep the photocopies for their record
What Does a Letter of Appeal Look Like?
Sample Letter Overview
This is an example template of what a letter of appeal for a visa refusal may look like. The example used here is for a Short Stay 'C' Visa, with the refusal reason being that there was not enough evidence that the applicant would return to their home country at the end of their stay.
It's important to note that not every appeal letter will be formatted or written in the same way, and that this should be taken as a rough guide only. Sections of this letter should be edited, added, or taken away to suit your own personal circumstances.
Sample Letter of Appeal
<Your Name>
<Your Address>
<Your email address>
<Your Visa Application Transaction Number>
Visa appeal letter for <your name>
To whom it may concern,
My name is <name>. I am writing this letter to appeal my Short Stay 'C' Visa refusal decision, which I received on <date>. I believe that my visa application was wrongly refused, and I wish to submit an appeal to have my visa application reconsidered.
I acknowledge that the original refusal for my visa was made because of doubts that I would return to my home country of <country>. However, I have many ties to my home country and I do not intend to settle in Ireland, or stay for more than 90 days in Ireland.
To demonstrate this, I have included some documents showing my links to my home country.
I have included my contract of employment with my employer, <name of employer>, where I have been working for <number of years and months>. I have also included a letter from my manager requesting me to be back at work on <date>, which means that I cannot stay in Ireland for more than <number of days>. I fully intend on being back at my place of work at this date as I need to earn a living, which means that I would not overstay my Short Stay 'C' visa if I am granted one.
I have also included my tenancy agreement for my flat, located at <full address>. I plan to live full-time at this new address for the foreseeable future, as it is close to my family and friends and my place of work. For this reason, I believe that my refusal for a Short Stay 'C' visa should be overturned as I have no intention of settling in Ireland.
Furthermore, I believe that my visa refusal should be reconsidered because of my ties and links to my local community back in <hometown>. I am a member of the local football team, as you can see from the membership documents I have provided. I also volunteer at the local community garden twice a week, as my supervisor explains in their cover letter that I have included with my appeal.
I strongly believe that all of these reasons mean that my visa refusal should be overturned. I fully intend on returning to my home country because of my work, home and community ties, and will not stay in Ireland longer than the 90 days allocated to me.
Thank you for your consideration.
Yours faithfully,
<your signature>
<your name>
<date>
If you're looking to write an appeal letter as part of a visa appeal process, it's important to know exactly what to include in it, how to write it, and what visa appeal documents to include to help support your appeals case.
If you require any additional assistance with visa appeals, or writing an appeal letter, Total Law can help.
We are expert immigration professionals with years' worth of experience in Irish immigration law. We can help you with every step of the appeals process, from determining eligibility, building your case, and writing a compelling and persuasive letter to try and get your visa refusal overturned.
We can also help with Schengen visa refusal and writing a Schengen visa appeal letter if you've received a refusal elsewhere in Europe.
For more information about how we can assist you, and to speak to one of our trusted legal advisers, get in touch with us today on +353 (0) 61 518 025, or contact us online.
You may be interested in reading about.
Advice Package
Comprehensive immigration advice tailored to your circumstances and goals.

Fast Track Package
Premium application service that ensures your visa application is submitted to meet your deadline.
Appeal Package
Ensure you have the greatest chance of a successful appeal. We will represent you in any case.
Application Package
Designed to make your visa application as smooth and stress-free as possible.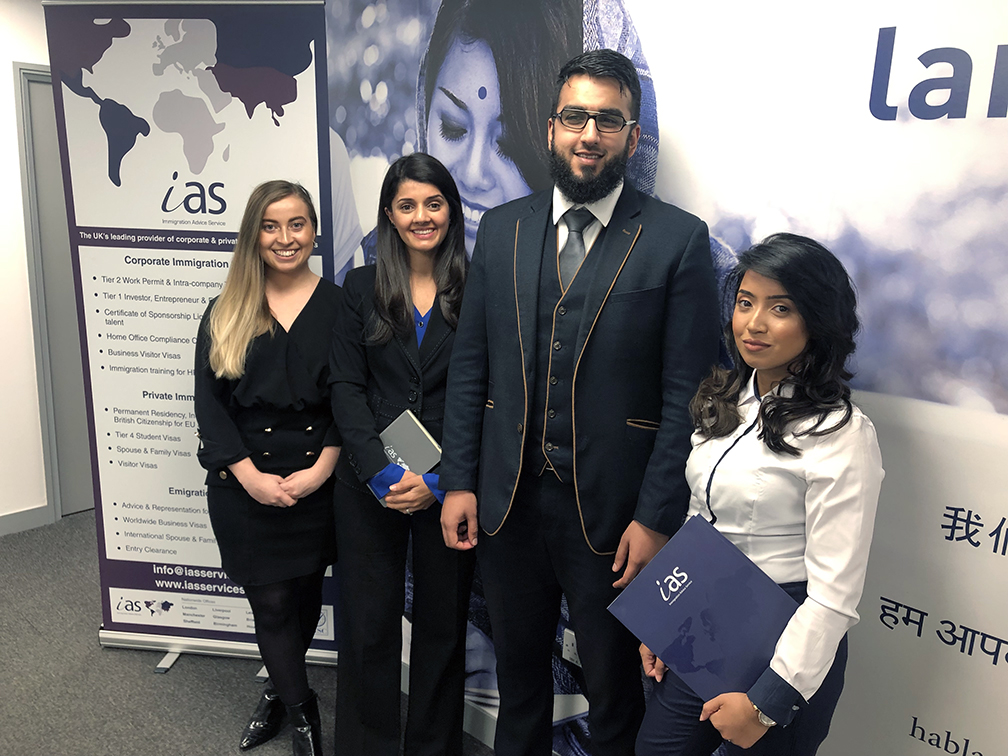 The Advice Package
During this untimed Advice Session with our professional immigration lawyers in London, you will receive our comprehensive advice, completely tailored to your needs and your situation.
Request the Advice Package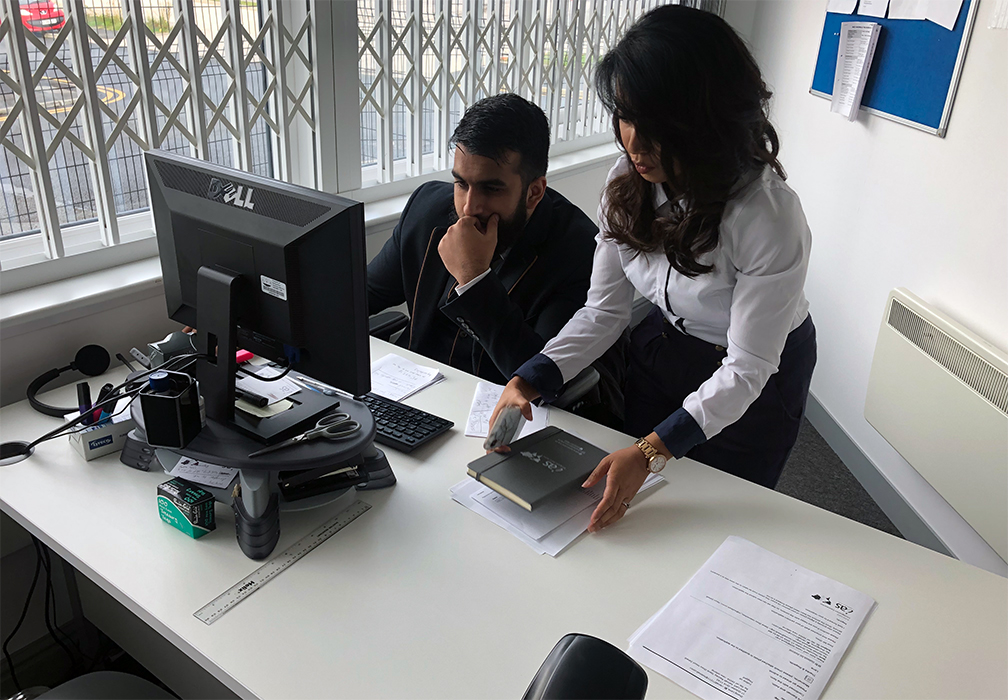 The Fast Track Package
Our Fast-Track Application Package is a premium service for those who need to submit their application in time with their deadlines. Your case will become a top priority for our lawyers and you will benefit from our highest-quality services.
Request the Fast Track Package
The Appeal Package
By choosing our Appeal Package, you can rely on our lawyers' legal knowledge and experience to ensure you have the highest chance of a successful appeal. We will also fully represent you in any hearings/tribunals.
Request the Appeal Package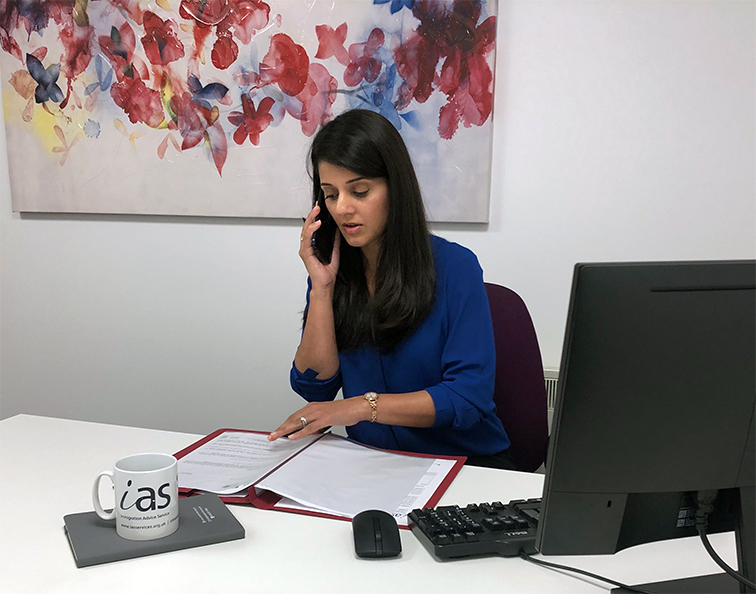 The Application Package
With our Application Package, your dedicated immigration lawyer will advise you on your application process and eligibility. Your caseworker will then complete and submit your forms to the Home Office on your behalf.
Request the Application Package