Media Bigotry: If Royals Can't Escape it, What About Migrants?
On Sunday 7th March, the memorable interview between Oprah Winfrey and the Duke and Duchess of Sussex was aired to the world. It drew attention specifically to the media bigotry in the UK, and the role this plays in current depictions of nationality and belonging.
Overview
For some, the revelations that Meghan drew attention to, did not come as a surprise. How surprising can it be that an institution historically rooted in white supremacy and colonialism still has racial biases. However, for others, the couples' discussions shed a new light on how the royal institution truly functions, and its obsession with keeping up appearances. Of course, there were also the minority who shamefully disputed every word spoken within the interview, including Meghan's expression of past struggles with suicidal thoughts (looking at you, Piers Morgan).
It is clear that throughout the interview, most condemnation was being aimed at the relationship between the royal institution and the British tabloids.
How surprising can it be that an institution historically rooted in white supremacy and colonialism still has racial biases
The interview shines a spotlight on the role of the media in the modern world, and the extent of their power. This power does not exclusively impact the royals, and the discussions of institutionalised racism can help understand the way that the media portray other discourses, such as immigration.
The 'invisible contract'
Mainstream media has shown to have its talons deep in every other institution within the country, even that of the monarchy. Prince Harry described in the interview the existence of an 'invisible contract' between the royal institution and the press. If members of the royal family offer the media good stories and insights, they will receive generally favourable coverage.
The two institutions are interdependent and rely on each other to uphold dominance. The media needs support from the elite, whilst the royal institution needs to maintain public perceptions of what the royal family should appear to be.
The media has shown to have its talons deeply gripped into every other institution within the country, even that of the monarchy
Importantly, Harry and Meghan shed a light on how many members of the royal family fear the press, and the power they hold to change public perceptions of them. Members of the family had to stay silent and not support Meghan against her barrage of racial abuse, due to fears for their own reputations.
At the very least, this insinuates that the royal institution is complicit in the issue of racism. However, it does signify that the British media play a large role in upholding racist and bigoted views, whether it be for the sake of the royal family, or by their own accord.
The impact of media bigotry
Within a bonus clip from the interview, Harry argues that the British press is 'bigoted.' This claim received overwhelming backlash, most vocally from the Society of Editors made up of members of over 400 national and regional outlets. Their counter-statement insisted on the UK media's 'proud record of calling out racism' and holding the powerful to account.
It is clear to many that the British media was racist, xenophobic and unjust in their treatment of Meghan Markle; 72 cross-party MPs said so in a letter in 2019, particularly drawing attention to the 'colonial undertones' of their coverage. However, these issues are not exclusive to royalty.
In an interview in response to the claim, Ian Murray, the Executive Director of the Society, likened finding examples of bigotry in the UK media to finding a 'needle in a haystack.'
The British press must be held accountable for this continuous and unacceptable display of bigotry and racism throughout their news
This is simply incorrect. Studies were performed investigating media coverage of immigration before and after the 2016 Brexit referendum. Such studies found that in the weeks leading up to the referendum, 64% of media articles discussing free movement were clearly anti-migrant.
This is bigotry on full display. Some argue that this is just an example of the media giving proportional representation of the wider public opinion. On first look, this would seem incorrect. A European Social Survey study has shown that in 2017, only 32% of the British public was anti-migrant.
However, as we have entered a global pandemic, it is thought that immigration has taken a backbench in people's political priorities, with only 5% of British people seeing it as the most important issue. Perhaps the correlation between media and public opinion has become disjointed.
Or, perhaps more truthfully, the UK's mainstream media aren't holding the powerful to account at all. Noam Chomsky wrote in 1988 that the mass media are 'ideological institutions that carry out a system-supportive propaganda function' to 'manufacture consent' of the governed. The racism and anti-migrant bigotry distorts reality, creating an outside enemy while the gatekeepers at the top are never questioned.
Stripping citizenship
Harry and Meghan described their move to Los Angeles throughout the interview, where they now own a home. As well as painting the picture of a narcissistic prince chasing fame in another country, in the more right-wing commentary it has been weaponised as a kind of treason, a betrayal of duty.
In a recent Talk Radio show, presenter Mike Graham argued that Prince Harry should have his British citizenship revoked due to his move.
This argument of value is often given as a scapegoat for anti-migrant views more clearly associated with racism, perpetuating stereotypes that citizenship is inextricably linked to supplying a service to the country and demonstrating worth. However, the extension of such a logic onto a white, upper class, male member of the monarchy shows a dangerous progression of society's views of what citizenship truly means.
If the US is an escape from British racism, there is obviously an illusion being cast to hide the institutionalised racism of the UK
Though Mike Graham's rant came off as fanciful, stripping of citizenship is a very real thing. Although Harry may not have his citizenship revoked, in 2017, 104 people did, nearly tenfold that of 2016. The UK has allowed an illusion to be cast that bigotry and racism is rare, and that anyone can belong in this country. However, the legacy of colonialism, the institutional racism in the monarchy and media and the injustice served to the Windrush generation suggests that in the modern world, race plays a fundamental role in British belonging.
Shining the spotlight
Throughout Harry and Meghan's interview, they clearly shine a spotlight on an array of difficult and important topics. The reign of media conglomerates, not just in the UK but globally, is clearly raging on; with not even the monarchy being fully protected from their all seeing eyes.
The discussions stemming from the interview are pivotal in deconstructing media narratives based on institutional biases, imposes them on individuals and shapes beliefs. This goes for all areas of news, including immigration.
Harry and Meghan described their feelings of peace now they have moved away and stepped back from the royal institution. Migration for all sorts of personal reasons should be normalised not as a threat, but as a part of life. Harry and Meghan will be accepted by and able to contribute fully to American society, while at least a portion of British society will still support them. However not all people who migrate are able to do so.
Alll members of society who have migrated must be given a seat at the table. Not because they have proved their worth. Not because they have shown value to those already at the table. But because they are equal, and always should have been treated that way.
You may be interested in reading about.
Advice Package
Comprehensive immigration advice tailored to your circumstances and goals.
Application Package
Designed to make your visa application as smooth and stress-free as possible.
Appeal Package
Ensure you have the greatest chance of a successful appeal. We will represent you in any case.

Fast Track Package
Premium application service that ensures your visa application is submitted to meet your deadline.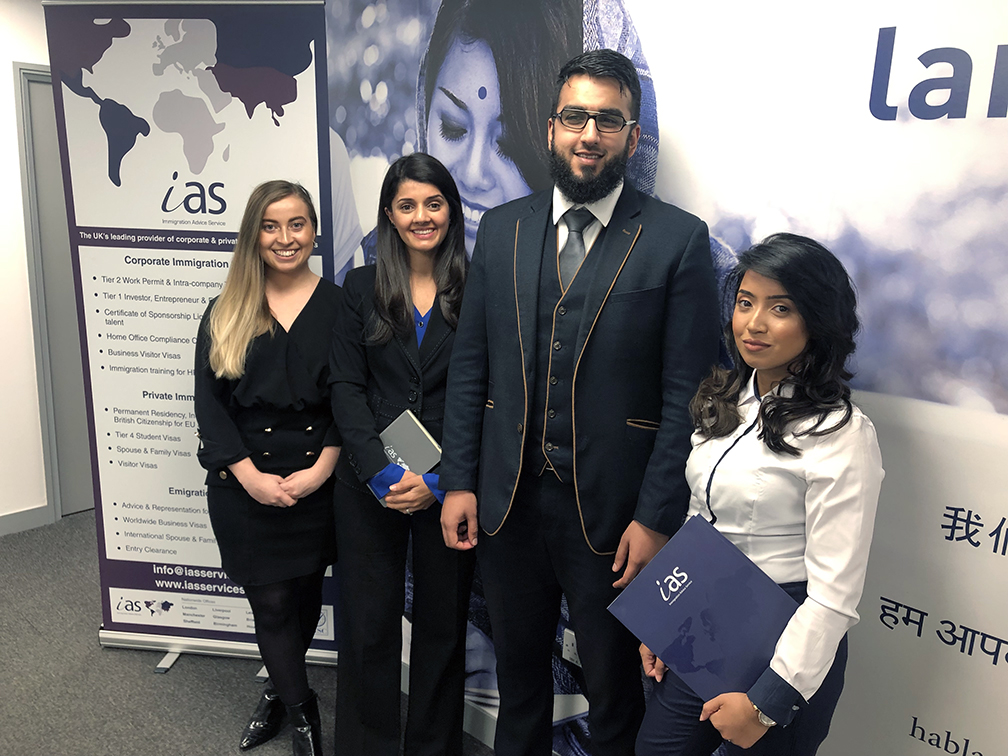 The Advice Package
During this untimed Advice Session with our professional immigration lawyers in London, you will receive our comprehensive advice, completely tailored to your needs and your situation.
Request the Advice Package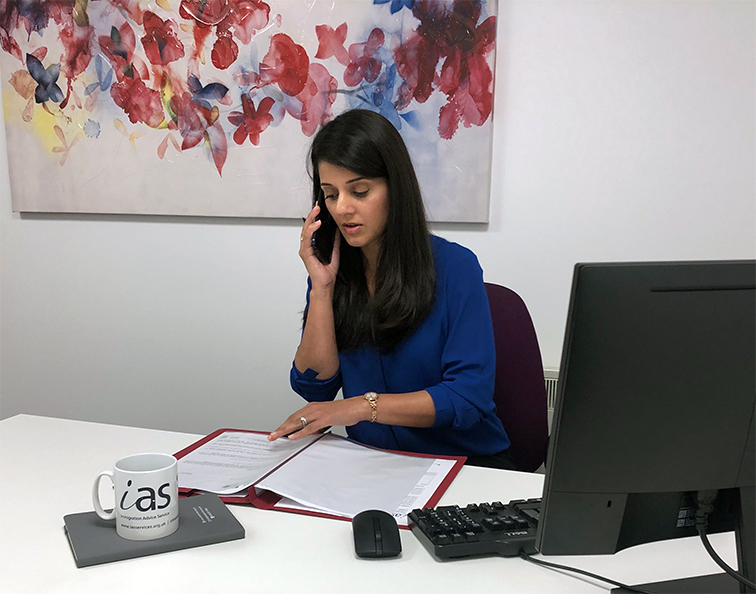 The Application Package
With our Application Package, your dedicated immigration lawyer will advise you on your application process and eligibility. Your caseworker will then complete and submit your forms to the Home Office on your behalf.
Request the Application Package
The Appeal Package
By choosing our Appeal Package, you can rely on our lawyers' legal knowledge and experience to ensure you have the highest chance of a successful appeal. We will also fully represent you in any hearings/tribunals.
Request the Appeal Package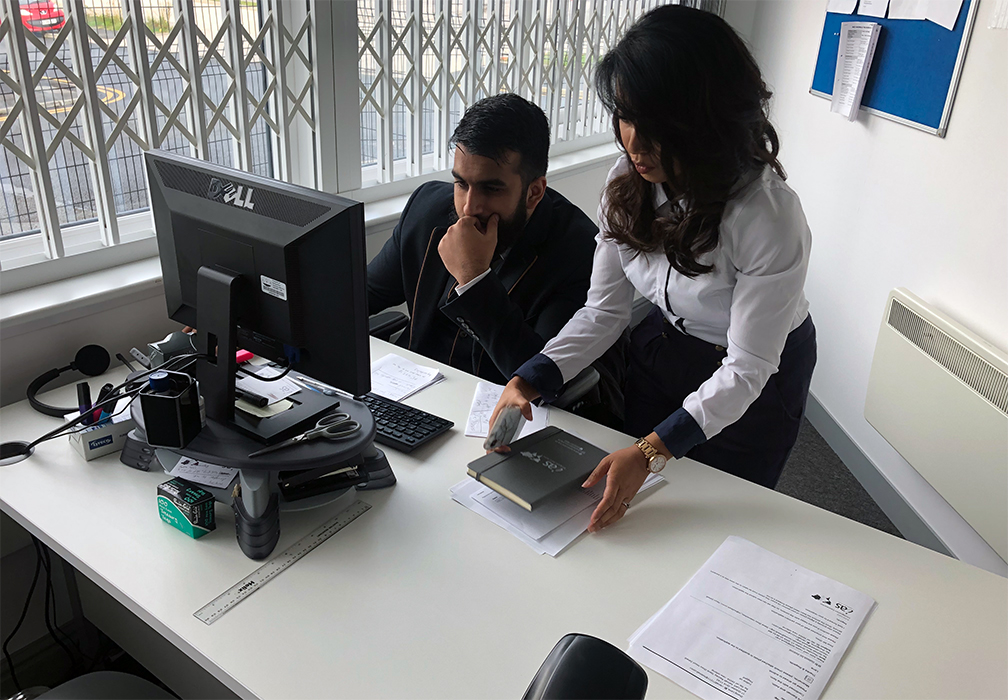 The Fast Track Package
Our Fast-Track Application Package is a premium service for those who need to submit their application in time with their deadlines. Your case will become a top priority for our lawyers and you will benefit from our highest-quality services.
Request the Fast Track Package