Emigrating to New Zealand from the UK
New Zealand is known to be a country with beautiful scenery, including magnificent mountains, beaches, and abundant fresh air. New Zealand has some of the highest quality of life in the world, a healthy way of life, and vibrant Maori culture.
If you are considering moving to New Zealand to explore and live afresh, we provide professional immigration advice that can help your application.
For advice and assistance with your visa application, contact Total Law today at 0333 305 9375 or use the online contact form to get in touch.
Moving to New Zealand
New Zealand has become a popular destination for British expats looking to relocate. The country offers plenty of career prospects for UK people, a high labour market, and a healthy work-life balance. Also, the fact that English is one of New Zealand's three official languages, along with Maori and New Zealand sign language, makes travelling abroad and settling in New Zealand easier because there is no language barrier.
Migrating to New Zealand from the UK is a thrilling and life-changing experience, but the procedure can be quite challenging. You must be informed of the country's immigration rules before moving to New Zealand to start a new life.
"I'm very happy with the standard of training received on the OISC Level 1 course, i passed my exam. Thank you!"
"My application was approved and a huge weight has been lifted from our shoulders this year "
"We used this service for the spouse visa extension application to assure that all the information was valid and correct."
Visas for New Zealand
UK nationals must obtain a New Zealand Electronic Travel Authority (NZeTA) to visit New Zealand. This travel authority allows you to travel and stay in New Zealand for six months. However, if you want to stay for an extended period of more than six months, or you want to come to New Zealand to work, you will have to apply for a visa. British nationals are eligible for New Zealand temporary and residency visas.
The following are some of the most common types:
Working Holiday Visa
Essential Skills Work Visa
Fee-Paying Student Visa
Investment Visa
Partner and Children Visa
Work Visa
If you are migrating to New Zealand to work, you must apply for a work visa to allow you to live and work in the country for more than six months. UK nationals may be eligible for a wide variety of work visas in New Zealand; the ideal one largely depends on how long you intend to stay there and the kind of work you will be doing. The following are some of the New Zealand work visas.
Working Holiday Visa: This visa is available to young citizens of the UK who wish to work or study while on holiday in New Zealand.
Essential Skills Work Visa: The essential skills work visa is a temporary visa that allows you to work in New Zealand if you have been offered a full-time job and hold the necessary skills and qualifications.
Long Term Skill Shortage List Visa: The long-term skill shortage list visa is a pathway to permanent residency, allowing you to take a job role on the long-term skill shortage list.
Skilled Migrant Category Visa: This visa offers permanent residency to immigrants from the UK who meet the qualifications, experience, and skills necessary for New Zealand to expand its economy.
Recognized Seasonal Employer Limited Visa: This short-term work visa allows those in the horticulture or viticulture industries to migrate to New Zealand.
Post-Study Work Visa: This visa allows you to work for any employer in most job roles if you completed an eligible qualification in New Zealand.
Other work visas include the Work Scheme Exchange Visa and visas for specific occupation types like entertainers, diplomats, domestic workers, religious workers, fishing crew members, and more. You must meet other requirements and follow the necessary steps before starting working in New Zealand.
If you want to work in your profession, you might need to register. To keep track of the taxes you will owe, you will also need to apply for an IRD number. You might be required to submit a criminal background check by some New Zealand companies, and the New Zealand Qualifications Authority might need to verify your UK credentials.
Family Visas
Another route to migrating to New Zealand is through a Family visa. There are different family visas you can apply for if you have family in New Zealand that you wish to join or if you wish to take family members along with you when moving to New Zealand from the UK.
Families of New Zealand residents or eligible visa holders that can travel on this visa are the children, partners, parents, and grandparents.
To live permanently in New Zealand, parents, partners, and children of citizens or permanent residents of the country may be eligible for a resident visa.
Children and partners of people on work or study visas may also be eligible for a guest visa, which allows them to live in New Zealand for the duration of their parent and partner visas. This guest visa also allows parents and grandparents of visa holders to visit for 18 months in 3 years.
Another family visa option you may be qualified for is the Parent Retirement Resident Visa if you have an adult child who is a citizen or resident of New Zealand. This provides you with permanent residency, but to apply, you must earn at least NZ $60,000 each year, have NZ $1,000,000 to invest over four years, and have an additional NZ $500,000 to live on. The Refugee Family Support Resident Visa allows family members of refugees or protected persons in New Zealand to move in with them.
If you wish to travel with your cats and dogs, the New Zealand Ministry for Primary Industries has a Step-by-step guide you must follow.
Study Visas
With a range of student visas available for international students, New Zealand is swiftly rising to the top of the list of preferred study abroad locations for UK students. The Fee-Paying Student Visa is the most popular type of visa for students; it allows you to study full-time in New Zealand for up to 4 years and earn up to 20 hours per week while there.
You must be enrolled at an accredited educational school and have paid the full cost of your course to qualify for this visa. One of the requirements of a Working Holiday Visa and Fee-Paying Student Visa is that you must be able to provide your health insurance when applying for the visa.
However, there are several different study visas available that allow you to study in New Zealand, such as the following:
Working Holiday Visa
Exchange student visa
Student and Trainee Work Visa
Vocational Trainee Student Visa
Pathway Student Visa
New Zealand's economy is open to entrepreneurs and investors, with many opportunities to harness. However, there are different business visas you can apply for if you wish to contribute to the economy of New Zealand and also live in the country.
For you to be eligible for a business visa in New Zealand, you must be able to invest in a New Zealand business or government or run your own business in New Zealand if you are an experienced businessperson. Here are the business visas you may be eligible for:
 Global Impact Work Visa
This visa allows investors and entrepreneurs selected by the Edmund Hillary Fellowship to join their 3-year program. However, applicants must be able to prove NZ$36,000 maintenance funds in their account for their first year in New Zealand.
Entrepreneur Work Visa
This visa is for experienced business people who wish to run and operate a business in New Zealand. To qualify for this visa, applicants must make a capital investment of not less than NZ$100,000, provide a business plan, and score at least 120 points on the Entrepreneur Work Visa points scale.
Entrepreneur Resident Visa
This visa is a route to permanent residence for those already in New Zealand on an Entrepreneur visa and who have been self-employed for at least six months. To qualify for the entrepreneur resident visa, applicants must apply after less than two years of self-employment, have invested at least NZ $500,000, and created three new jobs.
Global Impact Permanent Residence Visa
This visa allows permanent residency for those with a Global Impact Visa for at least 30 months and supports the Edmund Hillary Fellowship.
Aside from the Global Impact Work Visa and Global Impact Permanent Residence Visa, there are also two other visas designated for investors.
The Investor 1 Visa or Investor Plus Visa allows residency to applicants who can invest at least NZ $10 million in New Zealand for three years. Applicants must intend to spend 44 days in each of the last 2 of the three years in New Zealand.
The Investor 2 Visa gives residency to those who can invest at least NZ $3 million in the New Zealand economy for four years. You must also have at least three years of business experience and submit an expression of interest (EOI) to qualify for this visa.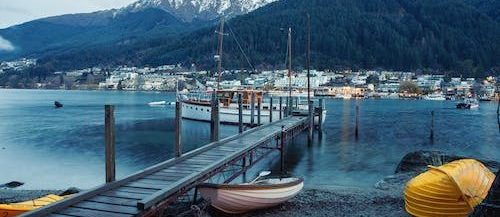 Driving in New Zealand as a UK Citizen
If you wish to drive in New Zealand as a British citizen, it is important that you observe all local laws surrounding this.
If you are planning on moving to New Zealand for less than a year, you can use your UK driving licence to drive in New Zealand.
However, if you plan to move to NZ permanently, you must apply for a New Zealand driving licence.
How Can Total Law Help?
Total Law's excellent immigration lawyers are vastly experienced in dealing with emigrating to New Zealand from the UK application and provide advice and support to make your application process smooth.
Our professional immigration lawyers will help you determine that you meet the eligibility criteria for emigrating to New Zealand from the UK application. They will advise you detailedly on which supporting documentation you should have. In addition, years of experience with this process have made us aware of the common mistakes that applicant make that causes application refusal. Therefore, we will help you avoid these errors to ensure that your application is consistent and readily accepted.
If you've had a previous refusal, Total Law can help you file an appeal or walk you through the re-application process to ensure you get accepted. So contact us today at 0333 305 9375 to start your journey towards a successful application.
Advice Package
Comprehensive immigration advice tailored to your circumstances and goals.
Application Package
Designed to make your visa application as smooth and stress-free as possible.

Fast Track Package
Premium application service that ensures your visa application is submitted to meet your deadline.
Appeal Package
Ensure you have the greatest chance of a successful appeal. We will represent you in any case.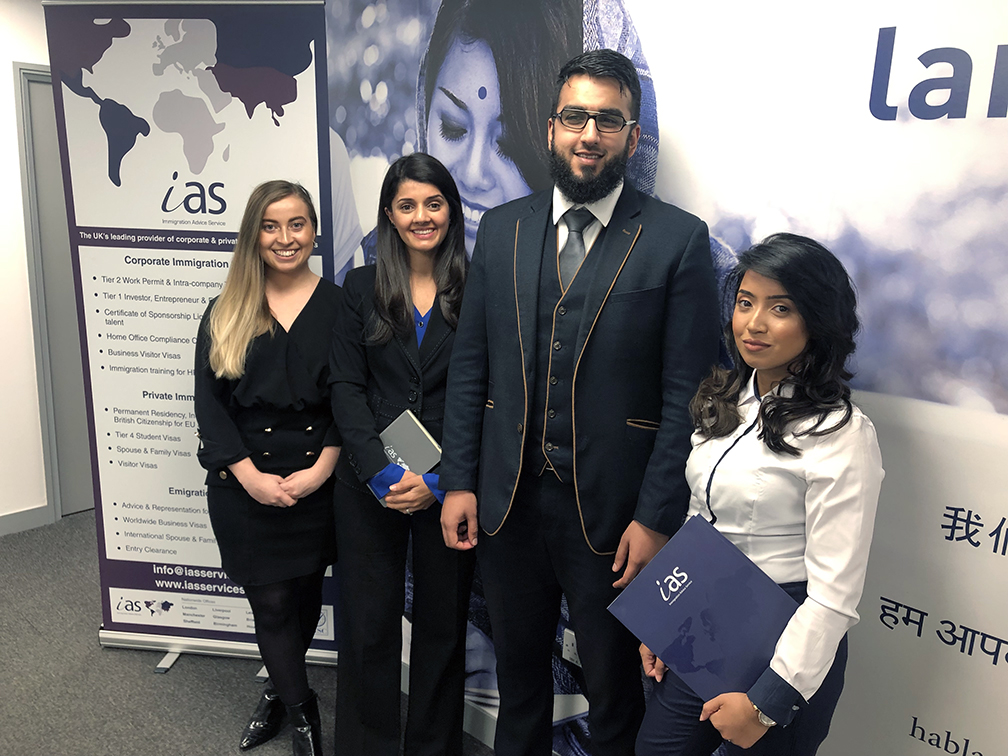 The Advice Package
During this untimed Advice Session with our professional immigration lawyers in London, you will receive our comprehensive advice, completely tailored to your needs and your situation.
Request the Advice Package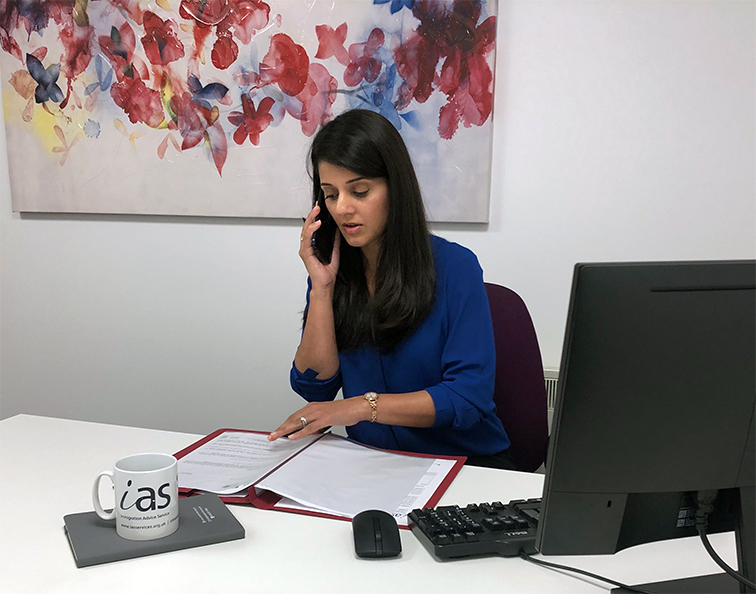 The Application Package
With our Application Package, your dedicated immigration lawyer will advise you on your application process and eligibility. Your caseworker will then complete and submit your forms to the Home Office on your behalf.
Request the Application Package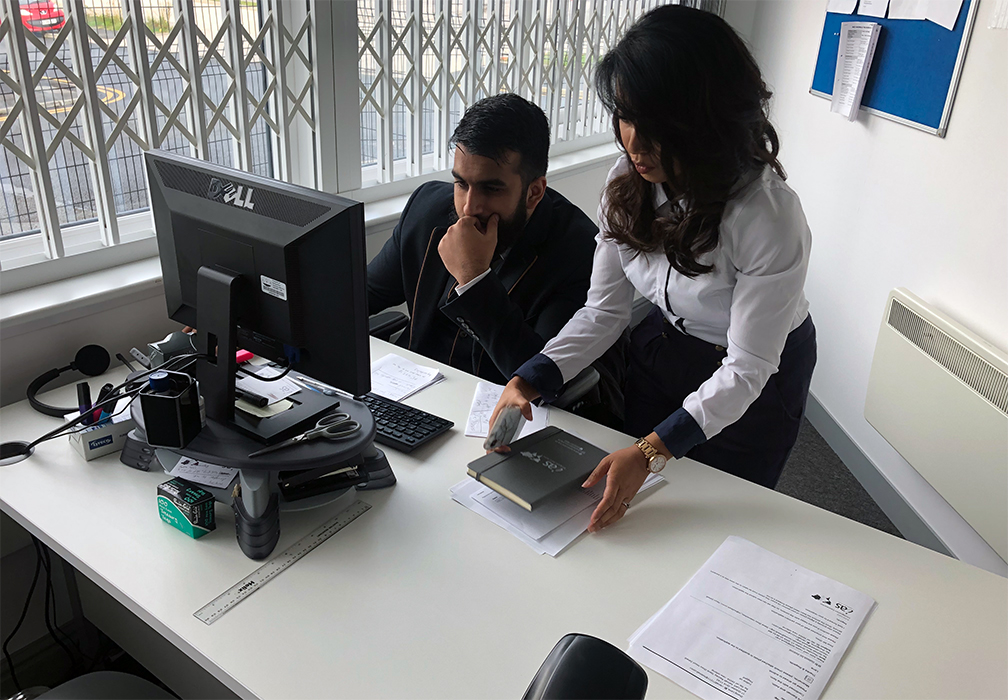 The Fast Track Package
Our Fast-Track Application Package is a premium service for those who need to submit their application in time with their deadlines. Your case will become a top priority for our lawyers and you will benefit from our highest-quality services.
Request the Fast Track Package
The Appeal Package
By choosing our Appeal Package, you can rely on our lawyers' legal knowledge and experience to ensure you have the highest chance of a successful appeal. We will also fully represent you in any hearings/tribunals.
Request the Appeal Package
Related pages for your continued reading.
Frequently Asked Questions
UK citizens must apply for a Permanent Residence Visa if they wish to make New Zealand their home. The permanent resident visa allows you to live, work and study in New Zealand indefinitely without immigration restrictions. As a permanent resident, you are allowed travel to and from New Zealand and bring your eligible dependants to New Zealand. However, you must have lived in the country for at least two years to be eligible for a permanent residence visa.
Once you become a New Zealand citizen, you have the right to live, work and study in the country permanently. As a citizen of New Zealand, you can apply for a New Zealand passport which can be used to travel to 182 countries without a visa.
Other benefits include full access to the economic rights of any other citizen and educational scholarships and awards for New Zealanders. You can become a New Zealand citizen by birth, descent, or grant. You must have lived for at least five years and meet the language and character requirements to be eligible for New Zealand citizenship by grant.