Portugal D3 Visa From Turkey
The Portugal D3 Visa is a specific visa class aimed at attracting high qualified professional talent to the country to complete roles within Portuguese businesses. Turkish residents and citizens with valid job offers from organisations within Portugal may apply for this visa type in order to live and work there along with members of their immediate family.
Total Law are a firm of specialist lawyers who support, guide and advise through visa application and appeal processes. We've helped numerous Turkish professionals and their families start new lives in Portugal under the D3 visa, with many going on to obtain permanent residency. If you'd like help with your D3 visa application or just advice on whether or not it's the right visa class for you, you can call the Total Law team directly on +44 (0)333 305 9375.
Portugal D3 Visa: An Overview
The Portugal D3 Visa is a working visa specifically designed for highly qualified individuals with a job offer or work contract valid for over a year already in place from a Portuguese employer. A D3 Visa allows both the visa holder and eligible members of their immediate family to enter the country and to apply for a Blue Card (also known as an EU residency permit) after an 18 month period.
The Blue Card portion of the visa must be renewed every 2 years, and after having lived in Portugal for a period of 5 years, the visa holder (and eligible family members) may apply for permanent residency. Provided that the applicants have remained in employment throughout the 5 year period and have not otherwise breached any visa conditions, this is usually granted automatically with no challenges.
The D3 Visa was designed by the Portuguese government to help the economy through boosting the ability of Portuguese businesses to attract highly qualified talent from overseas. As the country's industries thrive, more highly qualified professionals than ever are applying for working residency.
In order to make the D3 Visa as attractive a prospect as possible, there are many benefits to visa holders: including tax benefits, health care provision, European Union (EU) travel freedoms, and priority processing.
"I'm very happy with the standard of training received on the OISC Level 1 course, i passed my exam. Thank you!"
"My application was approved and a huge weight has been lifted from our shoulders this year "
"We used this service for the spouse visa extension application to assure that all the information was valid and correct."
Portugal D3 Visa: Main Benefits
The Portugal D3 Visa is specifically designed to attract great professional talent and so comes with a competitive number of benefits in order for the country to gain advantage over others when applicants decide where to live and work. The main benefits of a D3 Visa are as follows:
Free travel within the Schengen Area
Portugal is a member of the Schengen Zone; the world's biggest visa-free travel area. Made up on 27 countries and three neighbouring states that allow free travel, D3 Visa holders are granted freedom of movement around the whole area from the day they arrive in Portugal.
As at September 2023, the Schengen states are Austria, Belgium, Czech Republic, Croatia, Denmark, Estonia, Finland, France, Germany, Greece, Hungary, Iceland, Italy, Latvia, Liechtenstein, Lithuania, Luxembourg, Malta, Netherlands, Norway, Poland, Portugal, Slovakia, Slovenia, Spain, Sweden and Switzerland. Furthermore, Monaco, San Marino and Vatican City aren't technically Schengen members, but allow visa-free travel from their bordering states – all of which are.
Family reunification options
The D3 Visa allows for the highly qualified individual to bring with them eligible immediate family members to live and work in Portugal. Eligible family members are usually legal spouses or partners and dependents, including stepchildren. Descendants are almost always accepted for family reunification, but ascendents rarely are – and so if the family situation is complex, it's recommended that the applicant seeks legal advice.
Fast-track visa processing
Because of the nature of the D3 Visa, Portugal prioritises their processing over all other visa types. Providing no further evidencing documentation is requested and no face-to-face appointments with immigration officials are required, a D3 Visa can be processed within a 30-day period – one of the quickest turnarounds of all visa classes.
Fast-track residency eligibility
Portugal D3 Visa holders are able to apply for Portuguese residency just four months after being granted their initial permission to work in the country. This allows both the visa holder and their eligible family members to reside and work in Portugal for up to a year. Residency permits can be renewed every two years to extend their validity as required.
Fast-track citizenship eligibility
After a Portuguese D3 Visa holder has lived in the country for a period of five years, they are then able to apply for permanent residency and/or citizenship. Citizenship does holds separate eligibility requirements to those stipulated for visa applicants: but providing the visa holder can pass a Portuguese language speaking test and has not breached any of their visa conditions, it will usually be granted with no issue.
Portuguese residency rights
Portugal is a member of the EU, the world's largest free trade bloc. D3 Visa holders are designated residency rights within the EU and are eligible to receive the same level of state-provided education and health care access as citizens. Furthermore, after a period of residence of 12 months or more in Portugal, any children born in the country hold an EU citizenship birthright.
Eligibility for EU Blue Card
After living in Portugal for a period of 18 months or more, D3 Visa holders will be eligible for an EU Blue Card. This scheme allows for freedom of residence and work in any EU state other than Denmark and Ireland, extending vastly the area within which the visa holder can be recruited professionally.
Tax benefits
D3 Visa holders may apply for Portugal's Non-Habitual Resident (NHR) tax scheme, which provides a variety of tax exemptions for the first 10 years of residency within the country. This can make paying tax in Portugal highly competitive compared to other European states offering working visas.
Application Eligibility Requirements for The D3 Portugal Visa As a Turkish Citizen
In order to be eligible for a Portugal D3 Visa over any other working visa class, applicants must meet the criteria of being a 'highly qualified professional'.
The European Commission defines this as those carrying out professional activity falling into primarily two groups: management positions and experts in intellectual and scientific disciplines. As such, this includes:
Professors or specialist tutors in any Portuguese education institution
Managers or those in leadership positions within a Portuguese company
IT professionals with a tech visa issued by a Portuguese company certified by IAPMEI (the Portuguese Agency for Competitiveness and Innovation)
Specialist professionals in medicine, science, IT, engineering, education or law
Those with a work contract or self-employment work contract in place to complete a 'highly qualified activity' in Portugal
Those with a work contract or self-employment work contract in place to complete a cultural activity 'with relevance to the country' and recognised by the government member responsible for national culture.
However, these definitions can be broadened, on a case-by-case basis. Applicants may be accepted for a D3 Visa provided they hold qualifications to a higher education level and work in a highly-skilled sector that is somewhat related to those qualifications.
If you're unsure whether your role and background count as 'highly qualified', it's best to seek specialist advice before applying as the time and effort may be wasted. Total Law's team of immigration lawyers are available to discuss individual circumstances and the chances of application success. Call the office now on +44 (0)333 305 9375.
Application Eligibility Requirements for The D3 Portugal Visa As a Turkish Citizen
Turkish citizens who wish to apply for the Portugal D3 Visa must meet the following eligibility criteria in order to be successful in their application:
Applicants must have an employment contract offered by a Portuguese company

The applicant's offered role must fit the 'highly qualified' definition
This contract must be valid for at least one year
The estimated annual pay for the role must be either 1.5x the gross national average salary in Portugal or 3x the Index of Social Support. Updated annually, this figure sits at €480.43 as at 2023.

Applicants must be able to demonstrate proof of their higher education qualifications
Applicants must be aged 18 or over
Applicants must have a clean criminal record in both their home country and in Portugal.
Portugal D3 Visa Application Documentation Requirements
Alongside a completed D3 Visa application form, a number of documents must be included to support the application.
While more information or documentation may be requested once the application has been received, the following documents must be included as standard:
Bank statements and tax returns showing the applicant's source of regular employment income
Term of responsibility document signed by the employing company
Declaration form stating the purpose of travel to Portugal, signed
Clear photocopies of relevant qualification certificates alongside an up-to-date CV
Copy of valid passport that expires no sooner than three months after the initial intended period of stay in Portugal
2x recent colour passport photographs
Confirmation of health insurance covering the applicant for the period of the initial intended stay in Portugal
Completed and signed from granting the Portuguese Immigration and Border Service (SEF) permission to review the applicant's criminal history
Police Verification Certificate from the country of current residence declaring a clean criminal record
Proof of intended residence in Portugal – be this a hotel confirmation or an invitation to stay from an existing resident of the country
Signed declaration of understanding that the applicant will not travel to Portugal without a visa.
If the applicant is also applying for family members to join them, they will need to include a copy of their marriage certificate and copies of each child's birth certificate.
If documents are not in Portuguese or English, they should be legalised and translated before they are included with an application.
D3 Portugal Visa Costs Breakdown
In order to apply for a Portugal D3 Visa, an application processing fee of €90 is payable. This is an administration fee and without the sum having cleared, the visa application will not be processed. This fee is non-refundable, even in the case of a visa being declined.
Once a D3 visa has been granted, a further €85 must be paid for a residence permit.
Applying for a visa is likely to incur other costs indirectly for which the applicant is responsible, including printing and copying costs, notary fees and translation fees.
How To Apply For Portugal D3 Visa From Turkey: Step-By-Step Process
Providing they meet the eligibility criteria, Turkish citizens may apply for the Portugal D3 Visa easily through an online portal – making the application process particularly swift and easy. To maximise the chances of success, the following process should be undertaken:
Step One: Collate all relevant documents
With so many supporting documents required, it is recommended that applicants collate, translate and legalise everything well in advance of their application. Once everything is accessible and in order, the applicant can consider submitting these alongside the application form.
If any specialist advice is required, it should be sought right at the beginning of the application process in order to best ensure application success.
Step Two: Apply online and pay application fee
Turkish citizens may apply for a D3 Visa online through the Portuguese government's E-Visa Portal. Supporting documents can be uploaded in PDF format. It is at this point application fees should be paid.
Step Three: Attend biometric data appointment
The applicant must attend a Portuguese Visa Application Centre to submit their personal biometric data. This includes the taking of fingerprints and photographs. All family members included on the application should also attend.
Step Four: Receive visa and travel to Portugal!
Once the applicant has been notified of a successful application, they will receive their visa and related documentation. Once received, the visa holder is free to travel to Portugal and begin their new life there.
How can Total Law Help?
Total Law is a specialist immigration law firm who work to support individuals through visa application and appeal processes, maximising their chances of success under our expert guidance. Working with even the most complex of cases, we've helped numerous Turkish families embark on new adventures both personal and professional in Portugal. Contact our office on +44 (0)333 305 9375 for a free, no-obligation chat to learn more on how we could help you.
Advice Package
Comprehensive immigration advice tailored to your circumstances and goals.
Application Package
Designed to make your visa application as smooth and stress-free as possible.

Fast Track Package
Premium application service that ensures your visa application is submitted to meet your deadline.
Appeal Package
Ensure you have the greatest chance of a successful appeal. We will represent you in any case.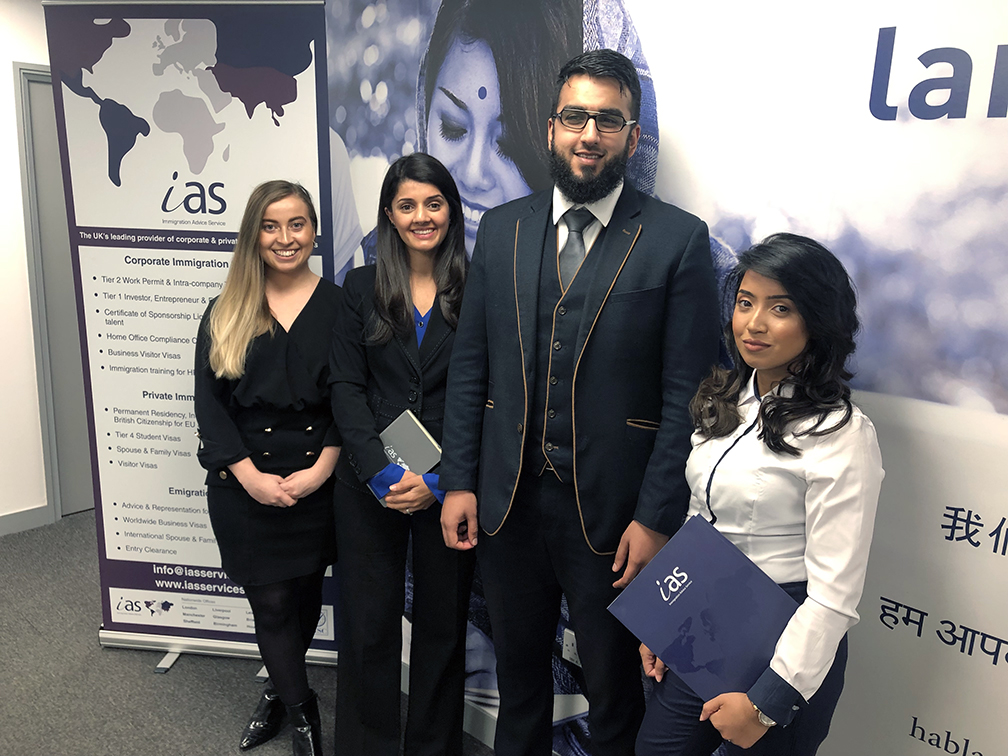 The Advice Package
During this untimed Advice Session with our professional immigration lawyers in London, you will receive our comprehensive advice, completely tailored to your needs and your situation.
Request the Advice Package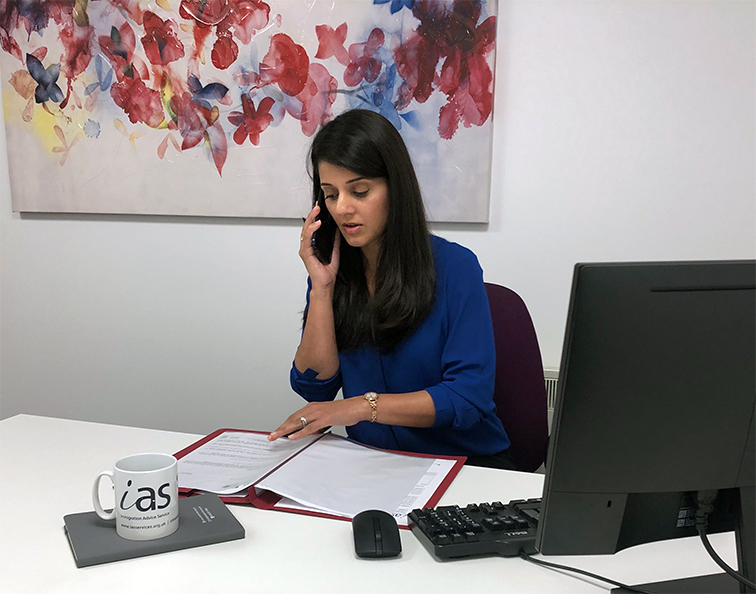 The Application Package
With our Application Package, your dedicated immigration lawyer will advise you on your application process and eligibility. Your caseworker will then complete and submit your forms to the Home Office on your behalf.
Request the Application Package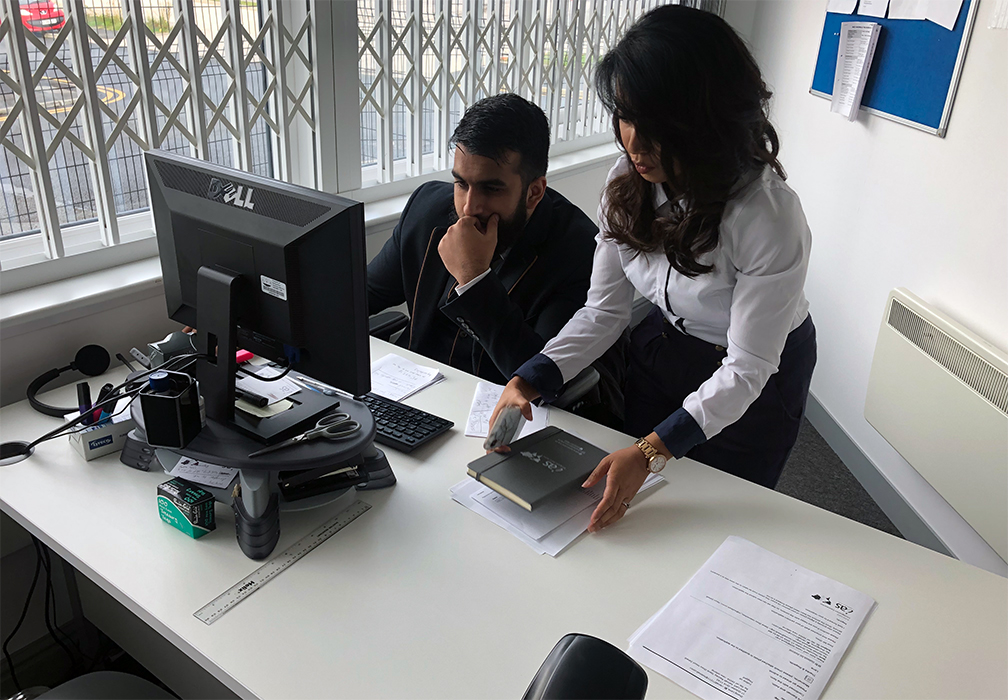 The Fast Track Package
Our Fast-Track Application Package is a premium service for those who need to submit their application in time with their deadlines. Your case will become a top priority for our lawyers and you will benefit from our highest-quality services.
Request the Fast Track Package
The Appeal Package
By choosing our Appeal Package, you can rely on our lawyers' legal knowledge and experience to ensure you have the highest chance of a successful appeal. We will also fully represent you in any hearings/tribunals.
Request the Appeal Package
Related pages for your continued reading.
As standard, family reunification terms apply to legal partners and spouses and dependants including stepchildren. While almost all descendants will be automatically accepted as eligible family members, ascendents are rarely accepted – and so in complex family situations, it is recommended that applicants seek legal advice.
Businesses with a non-Portuguese parent company may still qualify for D3 Visas to attract overseas talent providing they are operating within Portugal and the stipulated role will be based in the country.
While there are a number of definitions around the term 'highly qualified' in the context of a D3 Visa, it can be broadened and applications are judged on a case-by-case basis. If applicants are unsure of their eligibility, it is recommended that they seek specialist legal advice prior to filing any application.