Portugal Digital Nomad Visa (D8 Visa)
'Digital nomads' are those who work remotely without a set office base or site, and so are able to remain employed from wherever they are in the world with simply a suitable device and internet connection.
Portugal is one such country to offer a special Digital Nomad Visa, and as a member of the Schengen Zone with free movement, is proving very popular with freelancers and virtual workers from all around the world – and particularly Turkish citizens!
Total Law work with visa applicants from Turkey to best find them help success. No matter how complex your application or appeal, our dedicated team of specialist immigration lawyers can help you navigate the process.
Operating on an end-to-end basis, we can support you right through from considering a move to heading off to Portuguese shores. Call our team on +44 (0)333 305 9375 to discuss your situation and to start your journey toward digital nomadism abroad today.
Portugal Digital Nomad Visa Overview
The Portugal Digital Nomad Visa was introduced in late 2022 and is a visa class intended for the country to attract people who work remotely for a living. As a country with an affordable cost of living, range of landscapes and a member of the Schengen Zone,
Portugal is an increasingly attractive place to live – and with the government having invested heavily into super-fast broadband across the nation, its popularity is soaring with digital nomads.
The Digital Nomad D8 Visa allows for those working remotely to reside in Portugal while continuing their regular career for a period of up to 12 months (but can be renewed thereafter). It also allows for travel and work under the Schengen 'freedom of movement' agreement.
The Schengen Zone consists of 27 member states within which relevant passport or visa holders can enjoy border-free travel. This includes those admitted into Portugal under a Digital Nomad D8 Visa. As of September 2023, the current Schengen states include:
Australia
Belgium
Bulgaria
Croatia
Cyprus
Czech Republic
Denmark
Estonia
Finland
France
Germany
Greece
Hungary
Ireland
Italy
Latvia
Lithuania
Luxembourg
Malta
Netherlands
Poland
Portugal
Romania
Slovakia
Slovenia
Spain
Sweden.
Because of the border-free travel with their Schengen neighbours, Monaco, San Marino and Vatican City can also be entered under an appropriate passport or visa. This offers a unique opportunity for visa holders to travel extensively around Europe without lots of paperwork or other admin.
The Portuguese Digital Nomad Visa is not like a traditional working visa in that an offer of employment needs to be made in advance of the visa application being made. Instead, it allows the holder to work either as a self-employed freelancer (in any appropriate industry) or online business owner – and not under the legal employment of someone else.
Furthermore, holders of a Portugal Digital Nomad Visa can access the country's educational system to study while resident and can apply to bring immediate family members with them.
"I'm very happy with the standard of training received on the OISC Level 1 course, i passed my exam. Thank you!"
"My application was approved and a huge weight has been lifted from our shoulders this year "
"We used this service for the spouse visa extension application to assure that all the information was valid and correct."
Portugal Digital Nomad Visa Types
There are several types of visa offered by Portuguese immigration authorities that fit the ability for digital nomads to work within the country. These are:
D8 Passive Income Visa
When the Portugal Digital Nomad Visa is referred to, it is most commonly the D8 Passive Income Visa. The D8 visa is initially granted for a period of 120 days, after which the holder must attend their local SEF office to extend it and receive a residence permit that is valid for at least a period of two years.
In order to receive a D8 Visa, the applicant must be able to demonstrate that their income from outside of Portugal is enough to sustain themselves and any family members while in the country.
This should be at least the equivalent of the Portuguese minimum salary (which as of September 2023 sits at €8,460) with another 50% above that figure if bringing a spouse to the country and a further 30% for every dependent child.
Temporary Stay Visa
The Portuguese Temporary Stay Visa is specifically targeted at digital nomads and remote workers but is only valid for a stay of up to one year. However, it can be extended up to four times to result in residency in Portugal for up to five years.
The Temporary Stay Visa does require that remote work undertaken by the applicant generates an income of at least €2,800 per month. It does, however, incur a lower tax rate – just 15% compared to the country's standard of 25%.
Aside from these extension and salary stipulations, the Temporary Stay Visa has an otherwise identical process to the D8 Digital Nomad Visa.
D2 Entrepreneur Visa
The D2 Entrepreneur Visa is another Portuguese visa aimed at attracting those with regular income earned from outside of the country but is principally aimed at entrepreneurs in order to encourage them to invest locally.
Applicants must prove that they own or invest in a company that operates in Portugal in some capacity or have the resources and intention to set up such a company.
There is no minimum financial requirement set as such, but it is recommended that at least €5,000 is held. A business plan must also be submitted along with the visa application to demonstrate the impact the organisation will have on the community and economy.
D2 Visa applicants must show that they have enough money to sustain themselves and any family members while in Portugal. The initial visa is granted for up to 120 days, and like the D8 Visa, it can be extended for a period of up to five years (at which point the holder can apply for permanent residency).
Tourist Visa
For those who intend to visit Portugal and work digitally from the country in their regular role on a short-term basis may apply for a Short-Stay Tourist Visa, unless they reside in a country offering visa-free travel to Portugal. Also known as a Schengen Visa, these tourist permissions allow for travel across all Schengen states for up to 90 days in any six-month period.
More frequent travellers are able to apply for a five-year Tourist Visa that allows for up to 90 days spent in the Schengen Zone every 180 days. Proof is required of financial resources to pay for the trip, but no further income requirements are stipulated.
Portugal Golden Visa
Portugal's investment visa is known as the 'Golden Visa' and allows for those making significant investment in the country to obtain a residency permit – which, of course, provides EU and Schengen travel opportunities.
Those resident in Portugal with a valid Golden Visa only need to stay in the country for a period of seven days in the first year of residency and 14 days each year thereafter.
The minimum investment made in Portugal in order to be eligible for a Golden Visa is €250,000. This can be either through:
An investment of a minimum of €500,000 in a local business, creating at least five full-time jobs over three years
The creation of a minimum of 10 new full-time jobs in a business owned by the applicant
A donation of at least €250,000 to the preservation of Portuguese national heritage
A donation of at least €500,000 to research and development within Portugal
A capital investment of a minimum of €1.5million.
Those resident in Portugal under a valid Golden Visa are eligible to apply for their immediate family to travel with them and may transfer their tax residency to the state. No tax responsibility will be held in Portugal unless the visa holder is resident in the country for 183 days or more each year.
There was a previous Golden Visa for real estate ownership and investment. However, Portuguese parliament voted to end this visa class in July 2023 and so it is no longer feasible for overseas residents to apply for.
Portugal Digital Nomad Visa Eligibility For Turkish Citizens
Turkey is one of the European Union's main trade and industry partners but is not a member state of either the EU or EEA (European Economic Area). Instead, a European Union – Turkey Customs Union exists, which although works well for trade deals does not cover Schengen working or travel rights.
As a result, Turkish citizens must apply for the relevant visa to visit and work within Portugal or any other Schengen state. This means that all requested documents must be supplied with the visa application in order for it to be successfully processed.
While we go into further details below on the requirements that applicants need to arrange ahead of time, the following are the basic required documents to be supplied upon visa application:
A valid Turkish passport that does not expire any sooner than six months after the visa's intended expiration date
Two passport sized photos, in line with passport photo standards
The relevant visa application form, completed and signed
(For D78 Visas and D2 Visas) Evidence of passive income relevant to the required minimum salary. This may be through the submission of bank statements, a work contract or other relevant professional document
Proof of accommodation while in Portugal
A cover letter stating why the applicant wants to stay in Portugal, their financial status and any other appropriate information pertaining to their remote working position
Proof of health insurance cover valid while in Portugal
Proof of a clean criminal record.
Digital Nomad Visa Financial Requirements
Turkish residents and citizens living and working in Portugal under a valid visa must prove their income and financial self-sufficiency as part of their visa application.
This is intended to demonstrate to Portuguese authorities that no state benefits will need to be claimed or resources used in order for the individual to live and work in the country.
For the application of a D8 Digital Nomad Visa, the applicant must prove that they earn at least the equivalent of Portugal's minimum salary (€8,460 as of September 2023), with a further 50% above that if applying to bring a spouse to Portugal and another 30% for every dependent child.
The income portion of this requirement can be demonstrated through the supply of work contracts, pay slips or bank statements.
For the application of a D2 Entrepreneur Visa, there is no minimum financial requirement. However, applicants must be able to demonstrate that they hold the resources to launch or invest into a business within Portugal.
Anecdotally, previous applicants report success when presenting bank statements or investment reports totalling at least €5,000. This portion of this requirement can be demonstrated through the presentation of investment agreements and/or bank statements.
D2 Visa applicants must also demonstrate that they're able to support themselves and any appropriate family members in the same way those applying for a Portugal D8 Visa must.
When applying for a Schengen Short-Stay Tourist Visa, there is no requirement to prove income as the visa does not relate to working practices. However, the applicant will be expected to demonstrate that they can be financially self-sufficient for their stay and can do so with copies of bank statements.
There is no requirement for applicants to hold a Portuguese bank account but they may be requested to open one upon the successful grant of a visa, depending on its type.
Proof of Accommodation Requirement
Anyone applying for a Portuguese visa must be able to supply proof of the accommodation in which they intend to stay for the duration of their visa. This can be supplied via the following:
A hotel booking or reservation
An invitation from an accommodation Host who is a Portuguese resident or citizen (including a copy of their passport as "proof of sponsorship")
Evidence of a pre-paid multi-stop tour around Portugal or other Schengen states, including details of the payment made to the tour operator.
Applicants without a Portuguese sponsor are advised not to pay in full for accommodation ahead of their application being processed – in case, of course, it is not successful. It is recommended, therefore, that instead of confirming any hotel or other accommodation beforehand that they instead make a reservation that can be paid once their travel has been set. This usually incurs the payment of a deposit but is considerably cheaper than the fee for the entire stay.
Where an applicant has a sponsor offering the use of their accommodation for their stay, a formal letter must be supplied to immigration authorities. This letter must include the full name and contact details of the host as well as a copy of their Portuguese passport, and the following details:
The address of the accommodation
The dates for which the applicant is invited to stay
Any financial or other arrangement for the accommodation provision
Details of any relevant relationship between the sponsor and applicant.
Digital Nomad Health Insurance Requirement
It is a requirement of all visas valid within the Schengen Zone that visa holders are able to receive adequate medical care as necessary when travelling in a Schengen state, without impacting on the healthcare system offered by the country to its citizens. This means that a valid health/medical insurance policy must be in place before the visa is granted.
The health insurance policy must meet the following minimum requirements:
A minimum cover level of at least €30,000 in medical costs
A minimum cover area of all Schengen Area states
A repatriation clause to cover all expenses arising where repatriation to the visa holder's home country is required – be this for medical reasons, urgent or emergency medical treatment, or death.
While it is recommended that cover is purchased for the duration of the intended stay, it is possible to receive a visa for Portugal with just the 'initial' period covered by insurance: providing immigration authorities are convinced that cover will be granted and purchased for the rest of the duration thereafter.
A valid medical insurance policy is demonstrated through the submission of a medical insurance certificate, provided directly from the insurance provider. Some insurers may charge an additional admin fee for the production of such a certificate.
Clean Criminal Record Requirement For Digital Nomad Visa
Portugal only grants visas of any type to those who are able to prove they have a clean criminal record with no previous convictions.
To demonstrate this, a police clearance certificate from the applicant's home state should be submitted along with the visa application. For Turkish residents, this refers to a certificate from the Turkish Ministry of Justice, General Directorate of Criminal Records and Statistics. This can be a time-consuming process as records are checked and will require the submission of several pieces of identification.
As Portuguese immigration authorities require all evidential documents to be translated into either Portuguese or English, it is recommended that this certificate is requested in English.
The Minimum Stay Requirement
It is expected that those who have gone through the process of applying for a visa are serious about their tenure in Portugal and so will stay around to live and work there for a decent period of time without leaving.
Those granted a D2 Entrepreneurship Visa or D8 Digital Nomad Visa must stay in the country for at least 16 of the first 24 months in Portugal – but are free to travel either within or outside of the Schengen area for the rest of their time.
The lowest minimum stay requirement is for those with a Portugal Golden Visa. Such visa holders must stay in Portugal for just seven days in their first year of residency, and 14 days every year after that.
There is no minimum stay requirement for anyone in Portugal with a Short-Stay Tourist Visa.
Portugal Bank Account Requirement
While there is no requirement for visa applicants to have a Portuguese bank account at the point of application, they will need to register one if they are successful in obtaining a visa and intend to stay in the country for more than 90 days. This means that those working as digital nomads in Portugal under a Short-Stay Tourist Visa do not need to open a new bank account.
If an individual enters Portugal under a D2 Entrepreneurship Visa or D8 Digital Nomad Visa, they should complete the following steps once resident in the country:
Attend a Finance Services Centre in Portugal and apply for an NIF (Numero de Identificacao Fiscal) number. This number allows any resident to do business activities in the country and so provides the necessary reference to open a bank account
Attend a bank to open a Portuguese bank account – with proof of the NIF reference. Funds will only be considered 'valid' once this bank account has been opened.
Having an NIF allows for tax to be paid appropriately in Portugal. Those present in the country on a D2 or D8 Visa will enjoy a significantly lowered tax rate on any income made from parties outside of Portugal.A Portuguese bank account must be opened and active before any residency in Portugal can be applied for.
Portugal Digital Nomad Visa Fees Breakdown
As with all visas, there are fees to be paid upon application. The exact amount to be paid depends on the type of Portugal visa being applied for, and these are as follows:
The visa fees for a D8 Digital Nomad Visa are €180 as an application fee and a further €320 for a residence permit.
The visa fees for a D2 Entrepreneurship Visa are €90 as an application fee and a further €155.50 for a residence permit.
The visa fee for a Short-Stay Schengen Tourist Visa is a single €80 application fee.
It should be noted that there are other associated costs with applying for visas in Portugal that are not counted within these figures. These may include document request costs, printing and postage fees, and the procurement of a professional translator. These costs are all incurred by the applicant and exactly how much is spent is at the discretion of the individual.
All fees are non-refundable, even in the event of a visa application being declined.
How To Apply For Portugal Digital Nomad Visa From Turkey: Step-By-Step
The application processes for all four Portuguese visa types are similar but with varying documentation requirements (which may further differ as immigration authorities reserve the right to make further requests bespoke to an application). The following is a basic step-by-step process to be completed in applying for either the D8 Digital Nomad Visa, D2 Entrepreneur Visa, Golden Visa, or Schengen Short-Stay Tourist Visa.
Step One: Compile all necessary documents
Visa applications are made using an application submitted along with a range of evidential documentation on the individual and their circumstances. All documents issued by any non-EU agency must be translated into either Portuguese or English and officially authenticated by a notary or relevant body before submission. Copies should be kept of the application form and all supplied documents as they may required for a later residency application.
Details of the documents to be supplied with applications can be found above.
If the applicant is applying for family members to join them in Portugal at the same time as their application, a marriage certificate or birth certificate/s must be included as appropriate.
Step Two: Complete the application form and write a cover letter
At this point, it is time for the applicant to complete the relevant application form for their visa class. Everything written in the form should correlate with the information presented in the supporting documentation. Any discrepancies are likely to result in the visa being declined.
A cover letter should be written by the applicant to complement their application form. This formal letter should include:
All personal details and contact details
Passport number and confirmed country of residence
The reason for the visa application
Any personal or professional ties held to Portugal
Details of the intended accommodation for the stay
Details of how the applicant intends to financially support themselves (and any family members as appropriate) while in Portugal
A list of the documents being submitted in support of the application.
All applicants will require a cover letter, but those for any dependents will be considerably shorter. Any cover letters submitted in support of a minor must be signed and dated by the applicant and/or any legal guardian.
Step Three: Application submission
All visa applications from non-EEA residents are to be made in person at the applicant's local Portuguese Embassy or Consulate.
In Turkey, the main Embassy of Portugal is in Ankara, at Kirlangic Sokak no. 39, Gaziosmanpasa, Cankaya, 06700 Ankara. This is where visa applications are to be submitted, although assistance may be available by prior appointment at one of Portugal's Consulates in Antalya, Istanbul and Izmir. Appointments should be made in advance by phone or online.
The application appointment may include an interview with an immigration consultant, fingerprint prints taken, and photographs taken for submission as biometric details.
It is at this appointment that the visa application fee must be paid. The Embassy or Consulate will advise applicants of accepted payment methods ahead of the appointment.
Step Four: Wait!
The visa application process can take several months dependent on the complexity of the application. The status of the application can be tracked online through a bespoke link provided by immigration upon submission.
When a decision has been made, contact will be made to the applicant, usually by e-mail. The applicant's passport (and visa, where granted) will be available for collection from the location where the application unless the applicant has chosen for them to be posted back to them.
If the visa application has been declined, details on any available appeal procedure will be given.
Step Five: Go to Portugal and apply for residency
The visa holder is free to travel to Portugal any time from its start date providing they use the booked travel and accommodation as supplied at the point of application.
When in Portugal, the visa holder must visit the SEF (Servico de Estangeiros e Fronterias) within the first 120 days of their stay to register as a resident. In some cases, an appointment with the SEF may have been made by immigration authorities at the time of visa approval, but if not, a date can be set online. At the SEF appointment, proof of a NIF and Portuguese bank account must be supplied – as explained above.
The residency appointment at the SEF incurs a residency permit fee, which must be paid in order to receive one. Such permits are sent out to the visa holder's address in Portugal within two weeks.
Portugal Digital Nomad Visa Application Processing
There is no set processing time for Portuguese Digital Nomad Visas, although anecdotally it is believed that Golden Visas are processed quicker than other visa classes. D8 Digital Nomad Visa applications from non-EEA applicants are usually processed within 60 working days. The application status is viewable online at any time by the applicant.
Portugal Nomad Visa Denied: Your Options
The most common reason for visas being declined is an incorrectly filled or incomplete application form. In these instances, visas will often be immediately rejected without the request for corrected information to be supplied.
If Portuguese immigration authorities have agreed to allow an appeal to be made upon the rejection of a visa application, details of this process will be supplied when the applicant is notified of the decision.
Appeals and new applications will incur further fees and so it is always recommended that applicants seek the advice of specialist immigration services such as Total Law in order to guide them through the original application process. You can contact the Total Law team today on +44 (0)333 305 9375 to discuss your circumstances and receive expert advice and support.
Paying Taxes in Portugal As a Digital Nomad
One of the reasons that Portugal is so popular a destination for digital nomads to work from is the tax benefits its visas bring. Those in Portugal under a valid D2 or D8 Visa face a lower tax rate than the country's standard 25% – and may even find themselves exempt.
The exact rate of tax a visa holder can expect to pay is dictated by their professional circumstances and income. Full details will be provided to applicants of their fiscal responsibility to the country upon notification of a successful visa application.
How can Total Law help?
Total Law are a team of lawyers who specialise in immigration, including visa applications and appeals. Our expert team have helped numerous Turkish citizens set up a new personal and professional life in Portugal and can assist through every step of your visa application journey. Get in touch today on +44 (0)333 305 9375 to talk through your circumstances.
Advice Package
Comprehensive immigration advice tailored to your circumstances and goals.
Application Package
Designed to make your visa application as smooth and stress-free as possible.

Fast Track Package
Premium application service that ensures your visa application is submitted to meet your deadline.
Appeal Package
Ensure you have the greatest chance of a successful appeal. We will represent you in any case.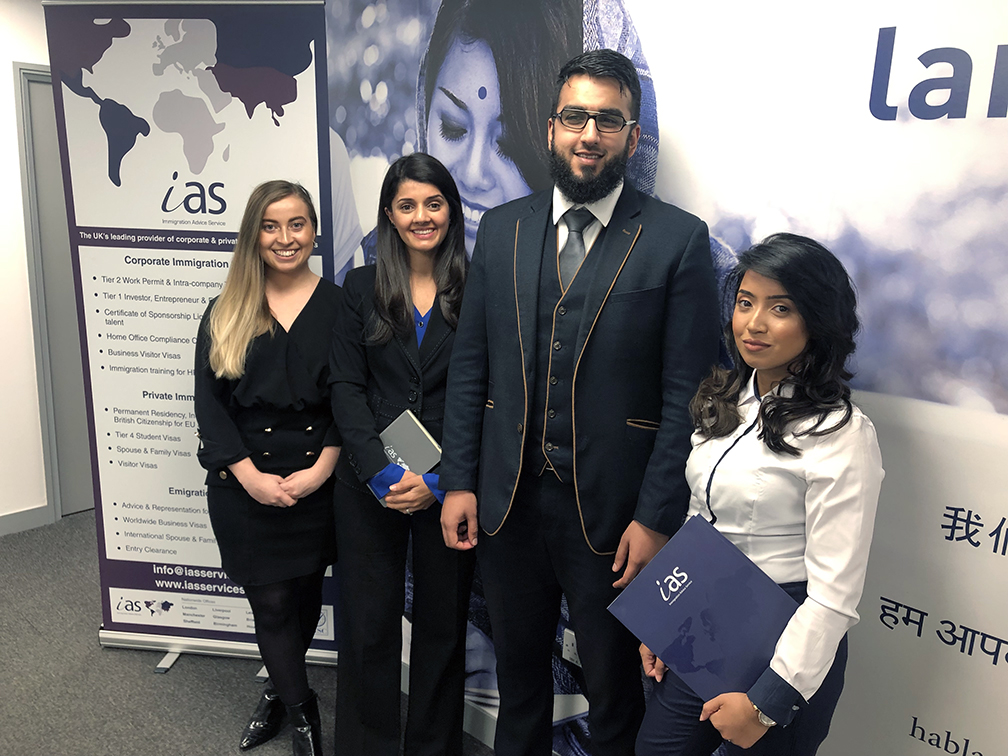 The Advice Package
During this untimed Advice Session with our professional immigration lawyers in London, you will receive our comprehensive advice, completely tailored to your needs and your situation.
Request the Advice Package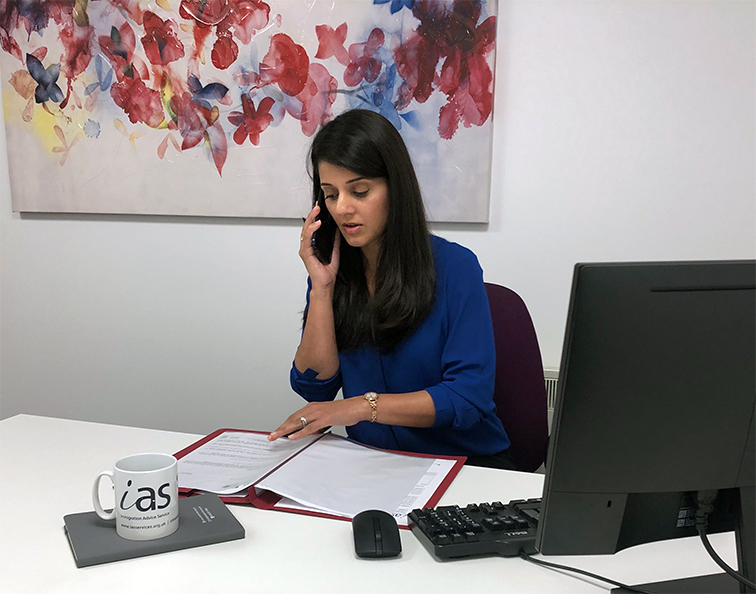 The Application Package
With our Application Package, your dedicated immigration lawyer will advise you on your application process and eligibility. Your caseworker will then complete and submit your forms to the Home Office on your behalf.
Request the Application Package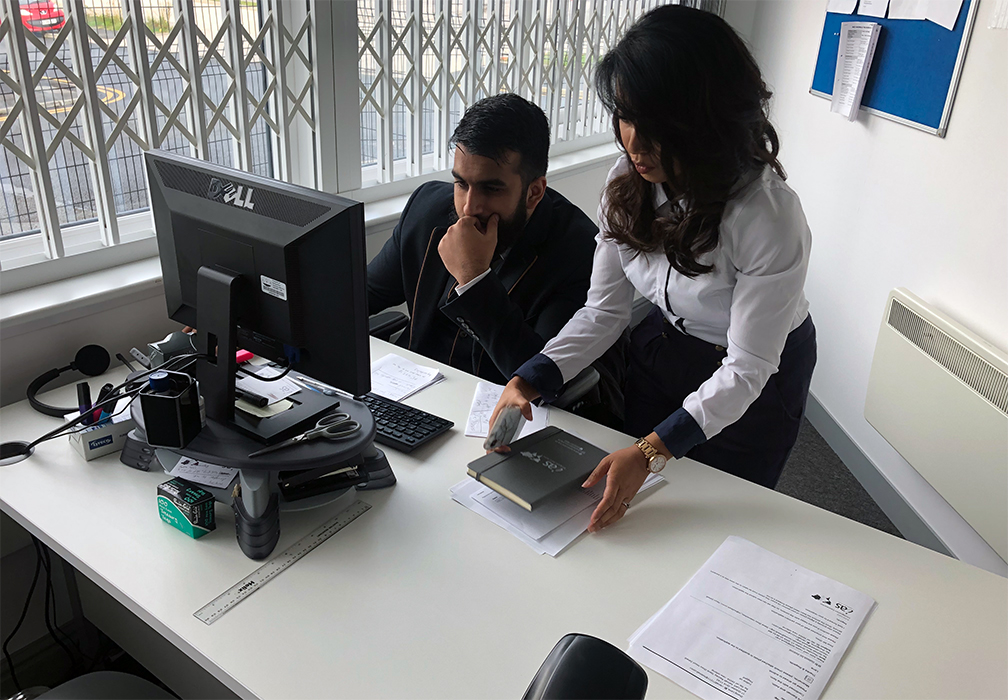 The Fast Track Package
Our Fast-Track Application Package is a premium service for those who need to submit their application in time with their deadlines. Your case will become a top priority for our lawyers and you will benefit from our highest-quality services.
Request the Fast Track Package
The Appeal Package
By choosing our Appeal Package, you can rely on our lawyers' legal knowledge and experience to ensure you have the highest chance of a successful appeal. We will also fully represent you in any hearings/tribunals.
Request the Appeal Package
Related pages for your continued reading.
Frequently Asked Questions
The Portuguese Digital Nomad Visas are aimed at those with passive or self-employed income primarily generated virtually; so that the applicants are able to work remotely from the country. Each visa type holds several different eligibility requirements.
If a professional meets the eligibility requirements for a Portuguese visa and is able to complete their job entirely remotely while financially supporting themselves during their stay, they will be able to apply for a relevant visa.
Most Digital Nomad visas allow for immediate family members to travel to and reside in Portugal with the applicant, providing the eligibility criteria is met and there will be no financial reliance on the state. Separate applications must be made for each family member.
Turkish residents must apply for all classes of Portuguese visa in person at a set appointment at the Embassy of Portugal in Ankara. This appointment should be attended with all relevant documentation compiled and ready.
Generally speaking, Portuguese visas are processed within a timeframe of 60 working days – but this is not a guarantee and the time taken can rely on the complexity of the application. Progress on an application can be monitored online.
Most visa classes in Portugal are eligible for extensions to be granted under a valid residency permit. Successful extension applications can only be made by those who have adhered to the terms of their originally issued visa.
Portugal is a member of the Schengen area and so a visa for the country also allows for freedom of movement around other Schengen states: however, it must be noted that there is a minimum stay requirement in the country itself for each type of visa.