Portugal Citizenship By Investment For Citizens Of Turkey
Most countries have a citizenship route for those who invest in its communities, and the Portugal Golden Visa provides exactly that for foreign nationals. In 2023, the Golden Visa program underwent some major changes after years of none, and here, we explain what's currently available for Turkish citizens under the Portugal Golden Visa scheme.
Total Law is an immigration law firm with teams of expert lawyers who specialise in visa applications and appeals. Our team have helped numerous Turkish families start new lives in Portugal with several visa routes into the country: including through citizenship by investment, entrepreneurship schemes and family nationalisation. Contact us today on +44 (0)333 305 9375 to talk through your situation and seek comprehensive advice and guidance in how best to succeed in your visa application!
What Is Portugal's Citizenship By Investment Program?
Portugal's citizenship by investment program is known as the 'Golden Visa', a residence permit scheme for non-EU (European Union) nationals. This scheme allows those who hold citizenship in non-EU and non-EEA (European Economic Area) states to become residents, and then citizens, of these areas and to live and work full-time within Portugal.
One of the most popular residency by investment programs in the world, Portugal's Golden Visa scheme began in 2012; paving the way for countries such as Spain and Greece to launch similar programs later on.
It requires applicants to demonstrate investment in the country's communities and economy in order to prove their commitment to the state and allows in essence for those able to 'buy' their place in Portuguese society.
While no specific figures have been publicly released, it's believed that over €6 billion has been invested into Portugal as a result of applications to its Golden Visa scheme.
"I'm very happy with the standard of training received on the OISC Level 1 course, i passed my exam. Thank you!"
"My application was approved and a huge weight has been lifted from our shoulders this year "
"We used this service for the spouse visa extension application to assure that all the information was valid and correct."
What Are The Benefits of Portugal Citizenship by Investment?
The Portugal Golden Visa program is considered one of the most popular in the world, likely due to its numerous benefits. These include all of the following:
Fast track route to Portuguese citizenship
The Golden Visa scheme allows for visa holders to apply for full Portuguese citizenship after a period of residence of just five years in the country, with it usually being granted before the six-year point is reached. This is a considerably shorter period of time than many such visa programs permit.
Visa-free access to the entire Schengen Area
Portugal is not only a member of the EU and EEA but also the Schengen Area. There are 27 Schengen Zone member states and 3 adjoining neighbours, with visa-free travel possible between them all. As well as Portugal, Schengen states that Golden Visa holders will be able to access freely are:
Austria
Belgium
Czech Republic
Croatia
Denmark
Estonia
Finland
France
Germany
Greece
Hungary
Iceland
Italy
Latvia
Liechtenstein
Lithuania
Luxembourg
Malta
Netherlands
Norway
Poland
Slovakia
Slovenia
Spain
Sweden
Switzerland.
Low minimum stay requirement
Unlike other classes of visa, the minimum stay requirement for the Portugal Golden Visa is low. Those who are successful in their application and are granted a visa are only required to spend 7 days per calendar year in Portugal – with no stipulation as to where the visa holder needs to be for the rest of the time.
For Turkish citizens, this means that they could spend the rest of the year in Turkey, or any other country in which they can legally reside, as desired.
Relatively affordable citizenship by investment options
Portugal's citizenship by investment program does hold a number of investment options for applicants, with several coming in at a minimum fee well below those of similar schemes offered by other countries.
Favourable taxation rates
The Golden Visa program does not incur any additional tax responsibility to visa holders unless they spend more than 183 days per calendar year in Portugal (in which case they will become a tax resident of the country).
Even when a visa holder does gain tax resident status, they can still enjoy favourable tax rates through the Portuguese Non-Habitual Residency (NHR) program. This offers certain exemptions from income tax for the first 10 years of residence.
Safe, secure country of residence
Portugal is a safe and secure country with a great climate, rich culture and varied landscape. As a result, it's one of the most popular places for Turkish citizens and other non-EU residents to apply to reside in.
It is critical that those considering applying to the Portuguese Golden Visa program are up to date with any changes to the scheme to ensure that they'll be receiving the benefits they expect.
The program was updated heavily in 2023 and further changes may still to come, so it's important that people know what they're applying for. It should be noted, however, that any changes are not enacted with retrospective scope and so existing visa holders will be unaffected.
Citizenship Investment Options
The citizenship by investment options offered under the Portugal Golden Visa changed in 2023. Previously, applicants had the choice to invest into real estate or real estate related funds, but the Portuguese government chose to remove this option in order to help combat the country's housing crisis.
This legislative change means that as of September 2023, the following investment options qualify for the Golden Visa scheme:
An investment of at least €500,000 into a qualifying investment fund regulated by the Portuguese Securities Market Commission (CMVM). There is a variety of such funds available, but most include venture capital (VC) investment into start-up or tech companies
A capital transfer of at least €1,000,000 into a Portuguese bank account
A purchase of at least €1,000,000 of company shares in a Portuguese business
An investment of at least €1,000,000 into a Portuguese business
An investment of at least €350,000 into the creation of a commercial business or to reinforce the share capital of a commercial business in which at least five FTE jobs are created for Portuguese nationals
A capital transfer of at least €350,000 into science or tech research activities by either a public or private scientific research institution
A capital transfer of at least €250,000 to support the Portuguese arts or a reconstruction project related to Portuguese national heritage
The creation of at least 10 jobs for Portuguese nationals.
Given the heavy financial commitments required for a Portugal Golden Visa, applicants should always seek expert advice before any investment or application is made. Total Law are on-hand to advise and guide on the latest requirements, eligibility criteria and investment options required for the Portuguese Golden Visa. Give our expert team a call today on +44 (0)333 305 9375 to discuss!
It should be noted that despite the common reference to the Golden Visa as a 'citizenship by investment' program, this is not an immediate qualification. Instead, Portuguese residency is granted with citizenship being open for application after five years of residency by the visa holder.
Portugal Golden Visa Program Requirements: Eligibility & Documents
There are some set eligibility criteria that applicants must meet in order to be able to apply for the Portugal Golden Visa program. These are:
The applicant must be resident of a non-EU/non-EEA state, or Switzerland. Turkey is a member of the EEA but not of the EU, and so Turkish nationals may apply
The applicant must be at least 18 years of age
The applicant must hold a clean criminal record in their home country and in Portugal
The applicant must have made a qualifying investment
The funds for the qualifying investment must arrive from outside of Portugal or any of its overseas territories
For applicants extending the Golden Visa to cover their family members under family reunification, all parties must be either a direct spouse or dependent of the primary applicant. Ascendent applicants may be filed for but are unlikely to be granted.
If the intended applicant meets all of the eligibility criteria, they are free to go ahead and apply for a Portugal Golden Visa. Alongside the relevant visa application form completed, the following documents must be provided in order to further demonstrate eligibility:
A copy of a valid and up-to-date passport that expires no sooner than 3 months after the initial visa expiration date
Proof of the qualifying investment being made by the main applicant. This is usually a proof of fund subscription issued by a fund manager or bank statements relating to the relevant payment/s
Declaration from a Portuguese financial institution or business confirming the receipt of transferred funds
Proof of comprehensive health insurance for the duration of the applicant's intended stay in Portugal
A certificate from the country of nationality confirming the clean criminal record of the primary applicant, dated no sooner than three months before the date of the application form submission
A completed consent form for the Portuguese SEF authority to access criminal record history for the primary applicant within Portugal itself
A sworn declaration of compliance with the minimum investment requirements spanning a time period of five years
Documents confirming 'good standing' (no debts) with the Portuguese Tax and Customs Authority and Social Security systems, dated no sooner than 45 days before the date of the application form submission
Receipt for the payment of the Golden Visa application fee.
All documents issued by a non-Portuguese entity must be legalised to demonstrate authenticity. As Turkey is a member of the Hague Convention, this means that each document must have an apostille. For guidance on what this means and how to legalise Turkish documentation correctly for the Golden Visa application process, contact the Total Law team on +44 (0)333 305 9375.
All documents not in Portuguese or English must be translated and certified, usually by a notary.
If documents are submitted either without proper legalisation or translation, the application will be rejected, and a new application or appeal must be filed with the correct information.
Portugal Golden Visa Application Fees Breakdown
While those applying for a Portuguese Golden Visa must invest a minimum amount into the country's businesses or heritage, there are also some application fees to pay. Without such fees clearing, the application will not be processed.
As of October 2023, the visa application costs for a Golden Visa are:
An initial processing fee of €533 per applicant (+ €83 per dependent added under the family reunification coverage)
An initial application fee of €5,340 per applicant
At renewal, an application fee of €2,663 per applicant to cover a residence permit renewal.
All fees are non-refundable, even in the event of a visa being declined, as they cover the administration costs of the application being processed.
There are also a number of costs that applicants can expect to pay arising indirectly from the application process. This includes legalisation fees, translation costs and copying and postage fees.
How To Apply For Portugal Golden Visa Program From Turkey
For Turkish citizens to apply to the Portuguese Golden Visa program, the following steps must be taken:
Step One: Investment Selection
The applicant must first choose what kind of appropriate investment they wish to make in Portugal. This should be done under legal guidance and may require some visits to Portugal in order to fulfil fact-finding missions and meet with appropriate parties. If the applicant is unable to travel, they can appoint a lawyer to act on their behalf in the country.
Total Law are able to advise on which investment selection may be most appropriate for you and to compile the relevant documentation required. Contact our specialist team now on +44 (0)333 305 9375 to learn more about the services we offer and the expertise we hold.
Step Two: Opening a bank account
The applicant must have a Portuguese bank account and tax number (known as a NIF number) in order to make the required investment properly. This can be done through a visit to Portugal to attend a branch of any Portuguese bank and to a local Tax and Customs Authority office.
Both parties will require basic identification documents in order to issue the relevant information.
Step Three: Fulfilment of investment program conditions
At this point, the applicant is able to make the investment and fulfil the requirements of the Golden Visa investment program.
It is advised that no payments are made to any organisation until a lawyer has looked over and agreed to any contracts in place or agreements being made, in order to avoid any issues or errors that may result in the investment not qualifying for the Golden Visa program.
Step Four: Compilation and preparation of documents
At this point, the applicant should compile and prepare all necessary supporting documentation for submission alongside the application. This includes the legalisation, translation and notarisation of documents as appropriate.
Step Five: Submission of application
Golden Visa applications from Turkish nationals are submitted through the Portuguese Border Force's (SEF's) website, on its ARI portal. This includes the submission of the completed digital application form, the upload of copies of all supporting documentation in PDF format (with no one document more than 4MB in size) and the payment of appropriate processing fees.
Step Six: Submission of biometric data
In some cases, the submission of biometric data such as fingerprints will be required. The SEF may require this to be submitted in-person at a Portuguese embassy or consulate in Turkey, or at a local SEF office once the applicant has arrived in Portugal.
Step Seven: Travel to Portugal!
Once a visa has been granted and issued, the visa holder and any family members covered by it are free to travel to Portugal and begin their life there.
Step Eight: Receive residence permit card
If a Portuguese residency card was not automatically issued with the visa documentation at the time of application acceptance, the visa holder may travel to a local SEF office to have theirs issued in-person.
Step Nine: Apply for Portuguese citizenship
After five years of residency under a Golden Visa in Portugal, the visa holder may apply for full citizenship by naturalisation (providing they meet the necessary criteria). Both Turkey and Portugal recognise dual citizenship and so for Turkish nationals there is no need to give up their existing passport.
Visa Application Processing Time
The Golden Visa scheme has a lot of variables, and so rarely constitutes a quick application process.
It can take up to six months for the SEF to issue an appointment for biometrics data collection, dependent on which local office is handling the schedule. For swifter processing, it is recommended that applicants request attendance at a smaller, local office rather than a large city's facility.
It can take up to four months after all information has been received and approved for the Golden Visa and the residence permit cards to be officially issued.
Citizenship Application Approved: The Next Steps
Portugal Golden Visa holders are able to apply for Portuguese citizenship after five years of residency in the country, providing they meet all eligibility criteria. This constitutes an indirect citizenship by investment route.
As of October 2023, the eligibility criteria for Portuguese citizenship are:
The applicant has no outstanding tax payments in Portugal
The applicant has maintained a clean criminal record in both Portugal and their country of nationality
The applicant has passed a government-mandated Portuguese language test.
It typically takes between six months to a year for a citizenship application to be processed. If citizenship is granted, the applicant is no longer required to maintain their investment in the country.
How Can Total Law Help
Total Law are a team of specialist immigration lawyers with vast experience in the Portuguese Golden Visa scheme. Staying on top of latest legislative changes and always on-hand to guide and support through the application and appeal processes, our team can manage even the most complex of cases and help ensure the best chances of success. Call our office today on +44 (0)333 305 9375 to discuss your circumstances.
Advice Package
Comprehensive immigration advice tailored to your circumstances and goals.
Application Package
Designed to make your visa application as smooth and stress-free as possible.

Fast Track Package
Premium application service that ensures your visa application is submitted to meet your deadline.
Appeal Package
Ensure you have the greatest chance of a successful appeal. We will represent you in any case.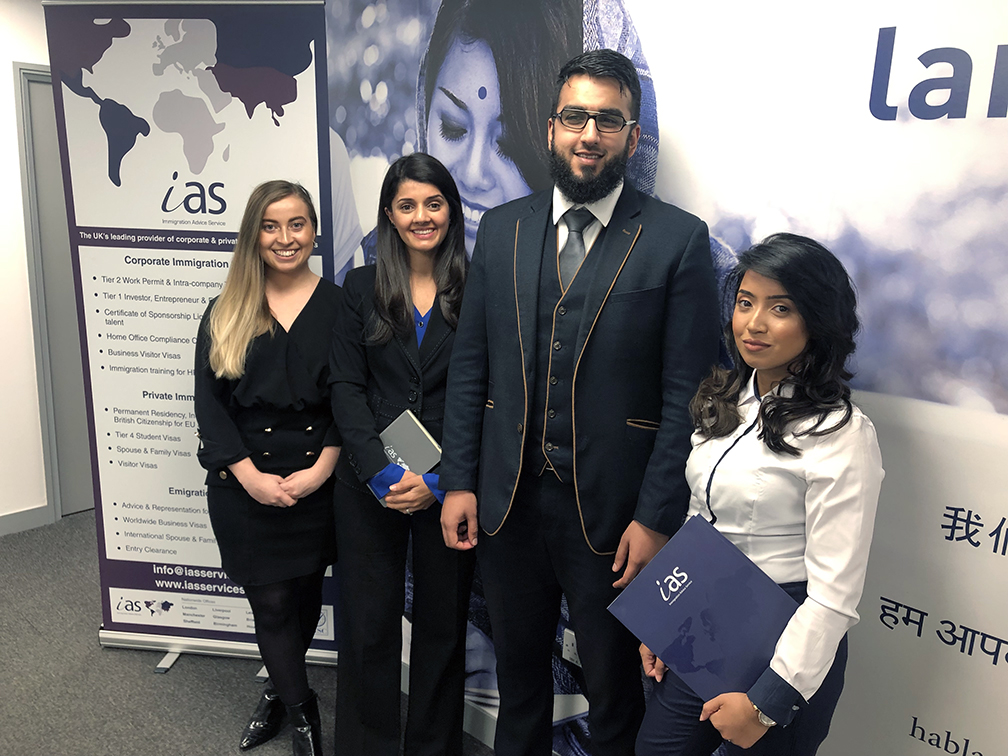 The Advice Package
During this untimed Advice Session with our professional immigration lawyers in London, you will receive our comprehensive advice, completely tailored to your needs and your situation.
Request the Advice Package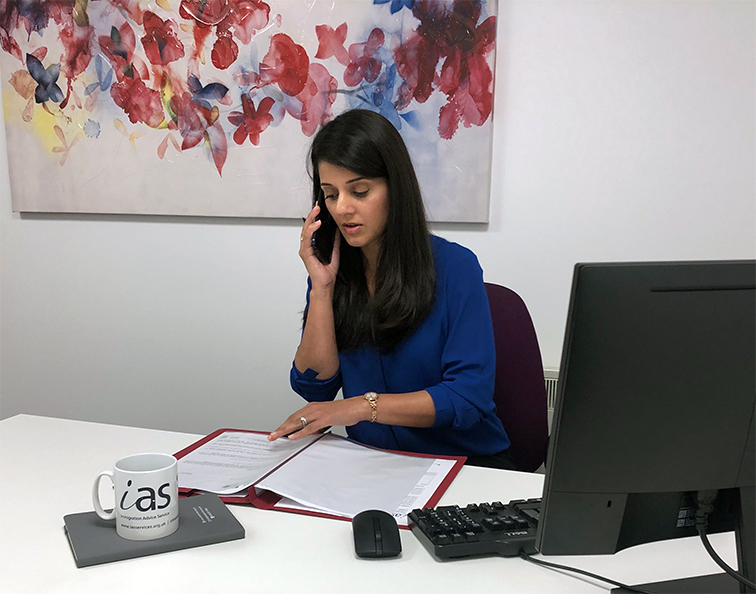 The Application Package
With our Application Package, your dedicated immigration lawyer will advise you on your application process and eligibility. Your caseworker will then complete and submit your forms to the Home Office on your behalf.
Request the Application Package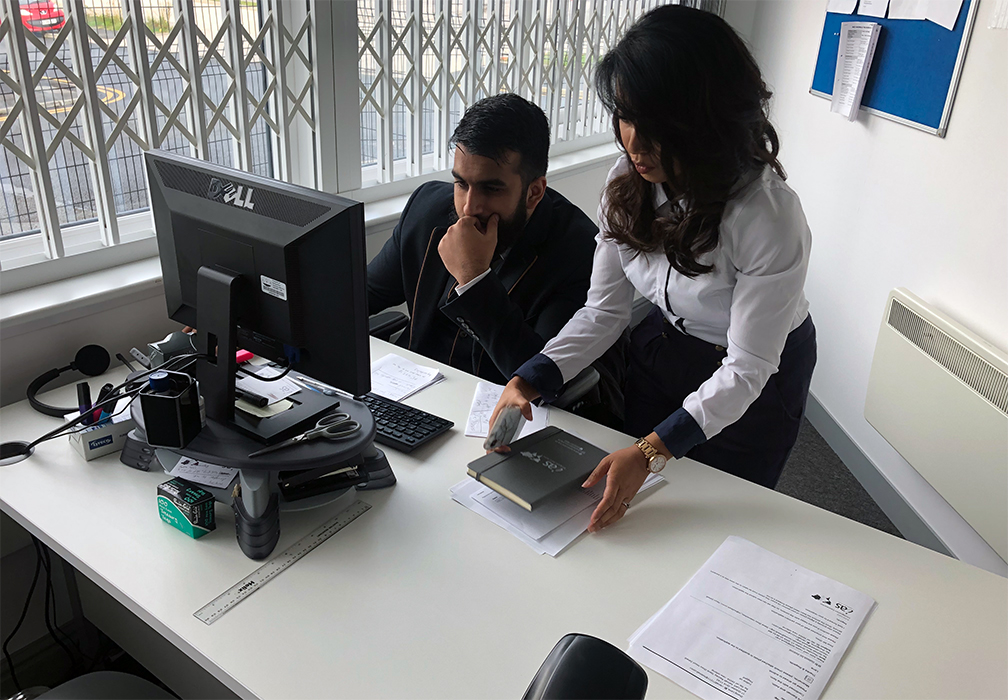 The Fast Track Package
Our Fast-Track Application Package is a premium service for those who need to submit their application in time with their deadlines. Your case will become a top priority for our lawyers and you will benefit from our highest-quality services.
Request the Fast Track Package
The Appeal Package
By choosing our Appeal Package, you can rely on our lawyers' legal knowledge and experience to ensure you have the highest chance of a successful appeal. We will also fully represent you in any hearings/tribunals.
Request the Appeal Package
Related pages for your continued reading.
Frequently Asked Questions
There used to be Golden Visa routes that involved investments in real estate, but these were withdrawn in 2023 and no longer constitute eligible investments for this visa type.
There is no direct citizenship by investment route for Portugal. Instead, the Golden Visa scheme offers an indirect route which offers the opportunity for citizenship application after a period of five years resident in the country.
While it is not possible to get Portuguese citizenship without spending time in Portugal at all, the Golden Visa scheme does offer minimal stay requirements and so there is not the need for applicants to live for long in the country.
Those who obtain a Golden Visa program are not responsible for the payment of tax within Portugal unless they spend 183 days or more per year in the country. If they do spend this much time there, they become a 'tax resident' but under the Portuguese Non-Habitual Residency program, enjoy certain exemptions from income tax for the first 10 years of residence there.
The changes to the Portuguese Golden Visa program to remove investment options into real estate were enacted in summer 2023. However, these changes hold no provision to retroactive investments, current visa holders or applications already filed and so providing that the application is already undergoing processing, the previous real estate investment options remain valid.