Portugal Golden Visa For Citizens Of Turkey
A Portugal Golden Visa allows Turkey citizens to become permanent residents of Portugal and have citizenship after five years.
Total Law can help you to obtain a Portugal Golden Visa. Call us on +44 (0)333 305 9375.
An Introduction To The Portugal Golden Visa For Citizens Of Turkey
The 5 year residency by investment scheme known as the Portugal Golden Residency Permit scheme (often referred to as the Portuguese Golden Visa) is open to Turkey citizens. The residency permit provides for unrestricted movement within the Schengen Area of Europe and grants the right to live, work, and study in Portugal. Additionally, the program only calls for a minimum of 7 days per year spent in Portugal during this time, which may also be used to qualify for citizenship after 5 years.
Citizens of Turkey who have made substantial investments in Portugal are eligible to apply for the Golden Visa Portugal, which is a resident visa. The bearer of this visa is permitted to stay while employed in Portugal permanently. These investments might be made in the form of investments or the creation of job opportunities in Portugal.
"I'm very happy with the standard of training received on the OISC Level 1 course, i passed my exam. Thank you!"
"My application was approved and a huge weight has been lifted from our shoulders this year "
"We used this service for the spouse visa extension application to assure that all the information was valid and correct."
Portugal Golden Visa Program: Investment Options
Overview
You will need to setup a program for investment in one of the following categories in order to qualify for the Portugal Golden Visa program:
Create a qualified investment fund with a minimum size of €500,000 and satisfy the prerequisites for doing so. Investments are made by venture capitalists in start-up businesses or technological companies (which do not have any connections to real estate).
Capital Transfer of funds totaling more than €500,000 that are intended to create a firm with a national headquarters or improve the share capital of an existing company in conjunction with the employment of 5 permanent workers.
Establish a minimum of 10 employment positions that have been designated only for citizens of Portugal.
Make a financial gift of at least €500,000 to support research activities in the fields of science and technology carried out by public or private organisations interested in scientific research. These activities may be carried out by either public or private organisations.
Give at least €250,000 to either the restoration of Portugal's national heritage or the country's arts program.
Recent Changes
Transfers of capital worth more than €1,500,000 will no longer be permitted after this change.
Transactions involving real properties that are at least €500,000 in value will be prohibited.
It will no longer be able to make a combined investment of more than €350,000 in the rehabilitation of real estate assets that are at least 30 years old. The minimum expenditure required will remain at €350.000.
In low-density areas, spending €400,000 or €280,000 on real estate will no longer be an option.
Documents Required for Portugal Golden Visa Application
The following documentation is required in order to apply for a Portugal Golden Visa:
The official visa application form for Portugal. This paper may be downloaded from the Portuguese visa website.
A current passport.
2 photos that satisfy the requirements for getting a visa for Portugal and are the proper size for a passport.
Documentation attesting to the presence of valid health insurance in Portugal.
Evidence indicating the person has never before been found guilty of a crime. A certificate from a country where you have lived for more than a year must be shown. The document must have been authorised within the previous three months by the relevant authorities before being translated into Portuguese. Portuguese translation is also necessary.
You must make a formal vow that you'll keep onto your money for at least 5 years.
A confirmation page for the payment has been produced by the ARI website.
Transferring funds into a bank account totaling at least €1.5 million:
The presence of the deposit is attested by a financial institution with Portuguese registration. The transfer must take place without entailing any costs or obligations of any kind.
Establishment of at least 10 new opportunities for employees:
A declaration by a financial institution that has been granted permission to do business in Portugal attesting that the required deposit has been made.
Individualised employment contracts are agreed upon by the employer and the employee.
If you are a shareholder in a company, you are subject to the following: a section of the business registry's official records.
Investing money into the arts and culture:
A declaration made by the government of Portugal confirming your investment in support of the arts or the repair and maintenance of the national cultural heritage and stating that you have consulted with the relevant authorities in the area.
It is necessary to get a declaration from a Portuguese financial institution attesting to the effective transfer of the assets.
Investing money into a variety of research projects:
A declaration from the public or private research institution confirming the investment, depending on what kind of organisation it is.
It is necessary to get a declaration from a Portuguese financial institution attesting to the efficient transfer of the assets.
Bringing Family On The Portugal Golden Visa Program: Additional Requirements
Overview
You have the option of include the following members of your family in your application for a Golden Visa to Portugal:
Your partner or spouse.
Children who are less than 18 years old.
Children who are still financially reliant on you despite having reached the age of 18. In order to be considered a dependent, an adult child must not be married and must be enrolled in an educational program that requires full-time participation.
Children less than 18 years old who are siblings of either you or your spouse or partner. If you or your partner have legal custody of your siblings, then they are eligible to be claimed as dependents by either of you.
Parents who are above the age of 55 and who are dependent on either you or your spouse or partner. Unless the individual is beyond the age of 65, you are required to produce documentation demonstrating their reliance.
Anyone in your family who is included in your application for a residence permit in Portugal will be issued a card with that permission and will be entitled to the same rights and benefits as you.
Family Reunification
By participating in the Golden Visa program, investors and their families (including spouses, children, and other dependents) have the opportunity to apply for residence permits in Portugal under the "family reunion" program.
In addition, after just five years, all members of the family will be qualified for permanent residence, and after 6 years, they will be eligible for citizenship. In order for an investor and his or her family members to be eligible for Portuguese citizenship, they will need to meet a number of additional requirements. These requirements include never having been convicted of a severe crime, being a minimum of 18 years old (as well as 16 but legally responsible or married), and passing a basic Portuguese language test.
Children who are older than 18 years old are also eligible for residence under the family reunion status of the program. Traditionally, qualified family members have been identified as a spouse, children who are less than 18 years old, and various additional dependent family members.
However, children who are older than 18 years old are also eligible for residency under this program. According to Portugal's General Immigration Law, young persons above the age of 18 who are still dependents and are enrolled in an educational program may also apply for residency provided they meet the requirements (students do not necessarily have to complete their studies in Portugal).
After the application for the Golden Visa has been filed to the Services of Foreigners and Borders (SEF) in Portugal, the processing time for the application typically ranges from 1 to 2 weeks (this is only a rough estimate).
Once the application has been completed, SEF will get in touch with the investor or their legal agents resident in Portugal in order to set up a meeting with the investor (and family members, if necessary), during which fingerprints and signatures will be collected. In addition, investors in certain situations will be granted permission by immigration services to leave their fingerprints and required signatures just before submitting the necessary paperwork and investment information.
Portugal Golden Visa Fees Breakdown?
The Golden Visa application cost must be paid by everyone who submits an application.
The costs connected with extending a Portugal Golden Visa are the applicant's responsibility and are, once again, the same regardless of who files the application.
The costs which have to be paid to the Portuguese government to submit an application for a Golden Visa are listed below.
The primary applicant is responsible for paying the application processing fee of €533.
The extra price of €84 will be applied to each applicant who has dependents.
Each potential candidate will need to pay a preliminary application fee of €5,325.
Each applicant is required to pay a renewal fee of €2,663.
Each renewal has a processing charge of €533.
The price to apply for a residence permit in Portugal
The cost of a temporary residency visa is €73.
The price of a permanent residency visa is €222.
How to Apply for a Portugal Golden Visa From Turkey
Get in Touch with Us Here at Total Law
Connect with us here at Total Law to ensure we can help you in choosing which investment opportunity will be most suited to your present position and lead you through the process of deciding what course of action to take. After you have finished setting up your account, you will be given the choice to begin the application process with or without the people who are financially reliant on you. Call us today at +44 (0)333 305 9375  for quick assistance.
Obtain Both Your Bank Account Number and Your National Identification Number (NIF).
The next step is to open a bank account in Portugal and submit an application for an NIF number at the same time. You have the option of doing this on your own, or we can help you choose a bank that can open an account for you even if you are not currently located in Portugal and we will handle all of the necessary paperwork for you. You are able to travel to Portugal to satisfy this need even if you are not currently in the country due to the fact that nationals of Turkey are allowed visa-free entry into Portugal for a duration of up to 90 days.
Collect All Of The Necessary Documents
Before commencing the application process, it is your obligation to make sure that you have all of the required papers in your possession.
Investing on Golden Visa Program
The next step is to go ahead and make the investment in consideration. You should proceed to this stage only after you have considered all of the choices for finding the greatest solution that is currently accessible there. The professionals at Total Law are able to guide you through the process of putting together the necessary paperwork so that you can protect your investment.
Make An Initial Submission For The Application
You will be needed to submit a preliminary application to SEF (the Portuguese Immigration and Border Service) after the completion of your investment has been reached. They are going to do an analysis on your investment to see whether or not it fits the criteria. In order to send in your application, you will need to make sure that you have completed the following steps:
For you to be able to utilise the ARI (Residence Permits for Investment Activities) access portal, you will need to first register an account for yourself.
Please attach any and all evidence that might be used to support your claim.
Include proof that any and all fees linked with the visa have been paid in full.
You have the choice to carry out this process on your own, or you may delegate this responsibility to us by granting us the power of a lawyer so that we can handle it on your behalf.
Collect Your Biometrics
If the pre-application was successful, the SEF will email you a message between 2 and 6 months after the initial submission asking for your biometrics. This will happen anywhere from the time you submitted it. When applying for a Golden Visa in Portugal, you will need to present your biometric information. In order to do so, you will first need to schedule an appointment with SEF. It takes around two months, on average, from the time that you arrange your biometrics appointment until the time that you are able to attend the biometrics collection session in person. This is true from the point that you schedule the appointment to the time that you can really attend the session.
Get a Passport
If your request is approved by SEF, then your application will be considered successful. You are now free to go to Portugal if you so want. When you get to the nation, you will very immediately have to sit down for an interview with SEF. This will be a must. Your application for a residence permit will be processed after the fee associated with the issuance of your visa has been paid in full.
Validity of Portugal Golden Visa & Extending Options
The Validity of a Portugal Golden Visa
When they are originally granted, Golden visas have a validity term that is initially good for a period of twelve months. After that time period has passed, provided that you have not suffered a loss of the initial investment, you will be granted permission to continue renewing it for intervals of 2 years at a time at consecutive intervals. To be eligible to submit an application for citizenship in Portugal, you must have continuously resided in the country for a period of at least 5 years.
The rights that are given to citizens of the European Union are accessible to anybody who has a passport from Portugal since Portugal is a member state of the EU. These rights include the capacity to participate in the European economy as well as the freedom to travel across Europe.
Golden Visa Extensions and Renewals
It is now possible to renew one's Portugal Golden Visa online. The method of automatic online renewal that SEF has created is straightforward and easy to use. Applicants who went through this process to renew their Golden Visas reported that they received their new residence cards in a period of less than two weeks each. Another significant advantage is that, as part of your first application, it does not seem that you will be required to produce paperwork that the SEF already has, which is a significant time saver. Because of this, you will not be required to supply any new biometric information, apostilles, or criminal backgrounds.
Even though there is still a significant backlog of applications, and even though there is still a need for a physical biometrics visit for the initial Golden Visa application, knowing that SEF is no longer in charge of renewing existing applications should assist the backlog to be  quicker.
Portugal Citizenship by Investment: The Steps To Obtaining It
Overview
If you have lived in Portugal for a cumulative total of 5 years and have successfully renewed your initial Golden Visa card for a total of 2 times, you will be eligible to submit an application for permanent residency or citizenship in Portugal once you have met these requirements. The time it takes to complete an application for citizenship may range anywhere from 1 month to an entire year on average.
You are permitted to submit an application for citizenship provided that all of the following conditions have been satisfied:
At least five years' worth of continuously documented residence in Portugal.
Free of any criminal records.
A level of proficiency in Portuguese equivalent to intermediate is necessary.
5 Years As a Permanent Resident
In order to be eligible to file an application for Portuguese citizenship, a person must first have been lawfully present in the country for at least 5 years, either as a citizen or as someone who has permanent status in the country.
It is necessary to have established permanent residence in Portugal before you may submit an application for Portuguese citizenship.
If you wish to receive a residence visa in Portugal, for example by working for a Portuguese company, you have to demonstrate that you will be residing in Portugal for a minimum of 183 days per year. This need may be met by working in Portugal for at least one year.
Those who are in possession of a golden visa are obligated to spend a minimum of seven days each year in Portugal. What counts toward the overall length of time spent residing in the country is the amount of time spent in possession of a residence permit card.
The Tax Laws in Portugal for Golden Visa Holders: Important Information
Golden Visa Taxation
There is no need to pay income tax for those who apply for a Golden Visa, as long as they do not relocate to Portugal and list the nation as their primary place of residence in the application. Those who make the decision to move to Portugal and become tax residents are eligible to apply for the Non-Habitual Residents (NHR) system, which provides a number of exemptions and other income tax advantages during the first 10 years of residency.
The NHR system offers a tax exemption for practically all income derived from outside the country, in addition to a flat rate of income tax of 20% applied to qualified income from work and self-employment. Users of the NHR may qualify for a reduced tax rate of 10% on their pension income if certain conditions are met.
Portugal Tax System
If a person has taxable net income, they are subject to progressive marginal tax rates that range from 14.5% all the way up to 48%. These rates apply to the whole amount.
In addition, there is a solidarity surcharge that must be paid, which is calculated at a rate of 2.5% on taxable earnings that are between €80,000 and €250,000 and at a rate of 5% on taxable earnings that is beyond €250,000.
There are a few circumstances in which a flat rate will apply. For example, interest and dividends are subject to taxes at a rate of 28%, and rental revenue is subject to taxation at a percentage that ranges from 10% to 28%. Other types of income may be subject to taxation at a rate that varies from country to country.
The following is a breakdown, according to the kind of income that non-residents bring in, into which the tax rate applies to them:
Employment income is subject to a single tax rate that is always 25%.
There is a special tax rate that applies to income from rentals that may range anywhere from 10% to 28%.
The interest income is taxed at a flat rate of 28% of the whole amount of interest income.
When dividends are subject to taxation, that tax is calculated at a rate that is always the same: 28%.
Due to the non-habitual tax citizen's special tax system, employment income that is derived through activities that are regarded as having a high value is taxable at a special rate of taxation that is 20% more than the standard rate of taxation. This rate is applicable in the event that the activity carried out by the individual in Portugal is deemed to be a "high-value-added" activity.
If this is not the circumstance, and the activity that the person is participating in is not considered to have a "high value-added" element, then the individual's work income will be taxable at a marginal tax rate of up to 48%, as well as to the 2.5% and 5% solidarity tax that was addressed earlier in this paragraph. These rates will apply to the individual's employment income.
A person may be eligible for a tax exemption under this system if they have money that was generated in another nation and has been brought into the country by that person. For instance, if a person receives money from a foreign source that is earned via their employment, there is a mechanism for the exemption, provided that one of the following conditions is met:
This kind of income is subject to taxes in the country or jurisdiction in which it was obtained because of the provisions of a tax treaty that prevents double taxation.
This kind of income is subject to taxes in the country since the country follows the tax standards outlined in the OECD model.
presuming that it is not connected to any action that was carried out in Portugal, the jurisdiction of its origin, if there is such a thing. This one instance is the only exception to the regulation in question.
The Benefits of Obtaining a Portugal Golden Visa
Moving to European Countries With Ease
With a Golden Visa, you may travel freely across Europe, and if you stay in Portugal for five years after acquiring a resident visa, you can apply to become a citizen of that country.
But even just having a residence card gives you some privileges, including the ability to live close to the sea and visit all of Europe without a visa, the ability to start a business in Europe and qualify for tax breaks, and the ability to build a comfortable home for your family to live in.
Obtaining Citizenship in the European Union May Be Possible
Having a Golden Visa gives you an advantage when applying for Portuguese citizenship. After residing in the country continuously for five years, an investor and his or her family are eligible to apply for citizenship or permanent residency.
Portugal citizens are permitted to live and work lawfully in any other nation that is a member of the European Union, and they do not need a visa to enter any of the 188 nations in the globe. Among the countries that don't need tourists to get visas in order to enter their country are the United Kingdom, the United States, Canada, and Australia.
The Educational System
The phrases "college" and "university" are the ones that are used the most often when referring to the several kinds of educational establishments that are grouped together and referred to together as "higher education." You may get a bachelor's degree or a certificate of completion at a community college; but, the only way to earn a master's degree is to attend an accredited institution and complete the necessary coursework.
It is possible for non-Portuguese citizens who have been granted residency in Portugal to enrol in courses at one of the country's public universities and get a general discharge. In addition, there is a possibility that these kids might have their tuition waived if they do very well academically.
Education may be gained at a price that falls anywhere between €1,500 per year at the Universidade da Beira Interior and €12,000 per year at the most famous institutions in the country. There is the opportunity to pursue business prospects at both private and public educational institutions of higher learning. When compared to the cost of academic programs that are taught in Portuguese, the cost of educational programs that are taught in English come at a much higher price.
More than 130 of Portugal's higher education institutions provide degrees that are recognized across the EU. This makes it simpler for graduates to find work in other countries that are members of the EU.
Effective Approaches of Medical Care
The Portuguese medical system is responsible for consuming up to 9% of the nation's total GDP, which is a significant portion. When compared to the expenditures made by all countries throughout the globe in the field of healthcare in the year 2020, it was ranked 36th among all nations. The whole of the nation is home to a sizable number of public, communal, and private medical facilities, all of which are designated as hospitals.
Residents and occupants of the area have access to medical care at public hospitals; nevertheless, they are forced to pay for the majority of the services provided by the hospitals. The residents of the community pay for the majority of the services provided by the hospitals. On the other hand, the costs are not expensive; for instance, a consultation with a qualified medical expert may be acquired for as little as €4 in certain cases. There is no scarcity of private clinics, and the quality of medical attention provided at these businesses is of the very finest conceivable calibre. In addition to these primary services, one may also take use of supplementary options, such as telemedicine for distant medical consultations.
How Can Total Law Help
Using Portugal Golden Visa Program, citizens of Turkey may get permanent residence in Portugal in return for financial investments made there. Before you can submit your application for a Portugal Golden Visa, you will first need to ascertain that you satisfy the prerequisites listed in the document.
Do not be hesitant to get in touch with one of our immigration lawyers if you find that you want help in comprehending the application process. They have a significant amount of experience in assisting customers who are in need of Portugal visas. We will assist you in deciding the kind of visa that is most suitable for you, we will lead you in the process of collecting all of the necessary documents for the type of visa that you choose, and we will also assist you in selecting a safe investment.
Call us today +44 333 305 9375. In addition to the various services that we provide, there is an extensive range of approaches that we may take to be of support to you.
Advice Package
Comprehensive immigration advice tailored to your circumstances and goals.
Application Package
Designed to make your visa application as smooth and stress-free as possible.

Fast Track Package
Premium application service that ensures your visa application is submitted to meet your deadline.
Appeal Package
Ensure you have the greatest chance of a successful appeal. We will represent you in any case.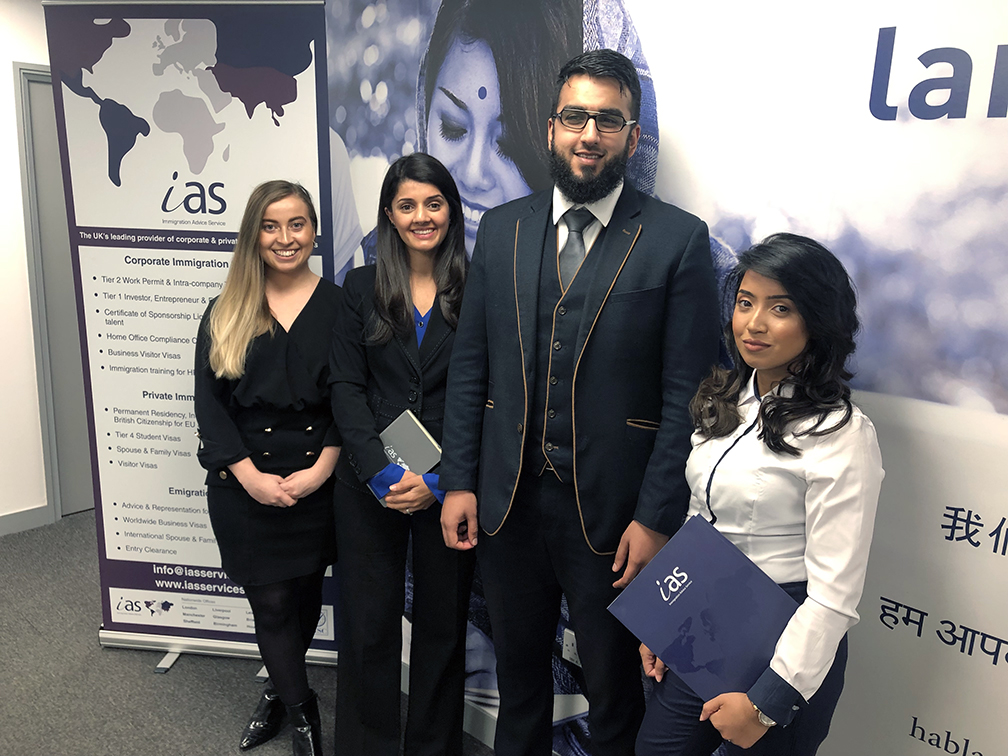 The Advice Package
During this untimed Advice Session with our professional immigration lawyers in London, you will receive our comprehensive advice, completely tailored to your needs and your situation.
Request the Advice Package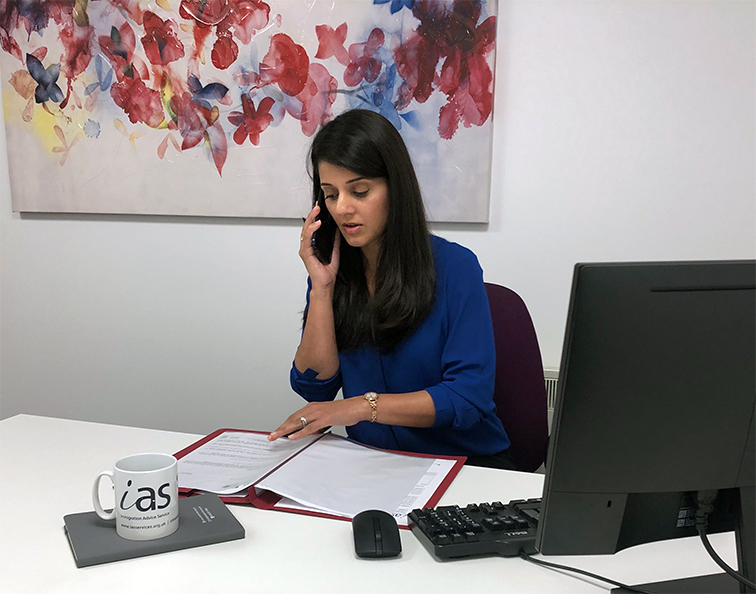 The Application Package
With our Application Package, your dedicated immigration lawyer will advise you on your application process and eligibility. Your caseworker will then complete and submit your forms to the Home Office on your behalf.
Request the Application Package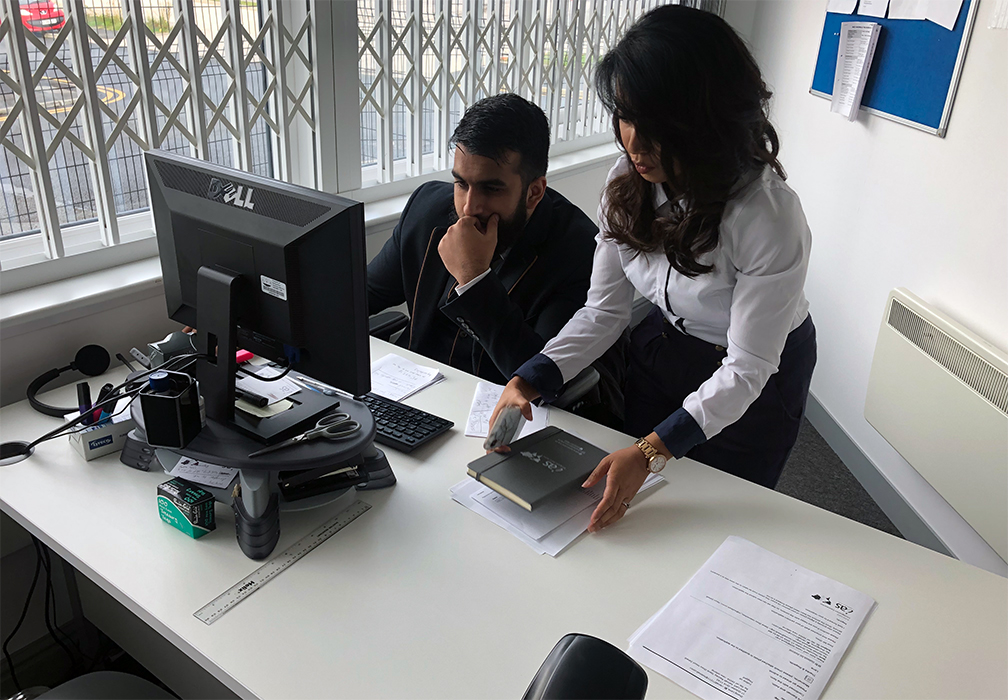 The Fast Track Package
Our Fast-Track Application Package is a premium service for those who need to submit their application in time with their deadlines. Your case will become a top priority for our lawyers and you will benefit from our highest-quality services.
Request the Fast Track Package
The Appeal Package
By choosing our Appeal Package, you can rely on our lawyers' legal knowledge and experience to ensure you have the highest chance of a successful appeal. We will also fully represent you in any hearings/tribunals.
Request the Appeal Package
Related pages for your continued reading.
Frequently Asked Questions
It costs €250 to apply for Portuguese Citizenship.
Yes, Portugal's golden visa is still available but the investment options have been reduced. Real estate investment and capital transfer has been deleted.