Portugal Residence Permit
There is a small but active population of 1,300 Turks in Portugal, most of whom will require a residence permit along with a visa to remain in the country legally. Turks planning on moving to Portugal will need to successfully get hold of a residence permit.
If you want to help understand and obtain the residence permit, please read this article and contact Total Law at +44 (0)333 305 9375. You can also visit our website to learn about the services we offer.
Portugal Residence Permit Overview
The Portuguese Residence Permit is an essential piece of documentation for Turkish nationals who want to remain in Portugal for more than 90 days. They allow you to live, work, study, invest, retire, or reunify with family in Portugal.
Each of these pathways has differing and shared requirements, and you can only obtain a residence permit by making sure that you fit all of them.
Having permanent residence in Portugal is important beyond the right to remain in the nation legally. After five years, you can apply for citizenship or permanent residence, which will give you more rights in the county.
"I'm very happy with the standard of training received on the OISC Level 1 course, i passed my exam. Thank you!"
"My application was approved and a huge weight has been lifted from our shoulders this year "
"We used this service for the spouse visa extension application to assure that all the information was valid and correct."
Rights and Responsibilities for Temporary Residence in Portugal
Having a temporary residence permit gives you access to a great range of rights, but you will also be subject to various obligations.
Responsibilities for Temporary Residents
Failure to meet the responsibilities outlined by the Portuguese Aliens Act may lead to action being taken against you, including prosecution and even deportation.
The main responsibilities you must follow relate to respecting Portuguese law and order, and staying compliant with public security and health directives in the country. However, you will also need to inform SEF if your circumstances change in the following ways:
If your civil circumstances or address change. You must inform SEF within 60 days.
If you will be absent from Portugal for six consecutive months or for a total of eight months in the year.
If you will have absences of 24 consecutive months or 30 months inside of three years.
Residence permit holders for education purposes will also need to inform SEF if they are going to be taking on paid work in the country. This applies for self-employed professionals or individuals hired by a Portuguese company.
Rights for Temporary Residents
Being a temporary resident in Portugal will give you access to a tremendous range of rights in the country. You will have access to the following benefits:
Visa-free access to the Schengen Area and nations in the EEA.
Access to Portuguese education.
Access to work.
Access to healthcare.
Unemployment benefits if you become unemployed,
You may be able to bring family members with you.
Types of Permanent Residence Permits
The route to a residence permit that you choose will drastically alter the eligibility criteria that you will need to fit. The section below explores the various routes to residency permits and the requirements for each.
Working in Portugal
A highly popular form of residency permit is through work in Portugal. The eligible types of work are the following:
Subordinate work (being employed by someone else).
Independent work (being self-employed or an entrepreneur.
Teaching work.
Volunteer work.
Remote work (this pathway is useful for digital nomads).
Note that if you will be working for a company based in Portugal, you will need a valid job offer inside the country.
In this case, the employer must apply to the Immigration and Borders Service (SEF) or the Portuguese Labour Authorities and apply for a work permit on your behalf. Once you have the work permit, you can apply for a residence permit.
Alternatively, if you are self-employed or a digital nomad, you can apply for a residence permit but must provide evidence of your employment status.
Study in Portugal
Non-EEA, non-EU, and non-Swiss students will need a residence permit to study in Portugal. Turkish students must have been offered a place to apply for the permit. The permit will last one year and can be renewed for each year that you are studying.
An exciting aspect of studying in Portugal with a residence permit is that it gives you some scope to participate in part-time work. You will be allowed to work 20 hours per week during term time, and full-time during semester breaks. This is a great opportunity to earn extra money and gain experience.
It is also important to note that the Portuguese government doesn't treat students as full residents, and as such, you won't be able to count time in Portugal as a student if you apply for permanent residency.
Therefore, once your course is over, you will have to seek a different way to remain in Portugal, such as by getting a job and a residence permit for work.
Family Reunification
Turkish people with a family member who is a resident or citizen in Portugal will usually be able to get a temporary residence permit to join them in the country. On this type of permit, you are able to live, work, or study in Portugal and can count this time towards getting a permanent residence permit.
Remember that the relative will have to be fairly close to be able to get a family reunification residence permit. The following types of familial relations are eligible:
Your spouse or civil partner.
Any of your children under 16 years of age and any children over 16 years of age who are dependent on the Portuguese citizen or permanent resident.
All dependent parents and parents-in-law.
Dependent siblings under 21 years of age, provided they will be supported by their family members while in Portugal.
Note that some temporary residence permits, such as those for international students, will permit a family member to also get a residency permit. However, this only applies to your spouse and minor children.
In all cases where the family reunification path is followed, your family member already in Portugal will need to complete an application with SEF successfully before you will be allowed to apply for a residence permit.
Investment
To encourage investment, the Portuguese government launched the Golden Visa programme in 2012. This would allow wealthy non-EEA citizens to use their capacity to invest as a way into the nation. It allows you to initially gain a temporary residence permit that can be upgraded to permanent residence or citizenship after five years.
Eligibility for this route is contingent on you making a qualifying investment in one of the following categories:
Real estate.
Subscribing to a fund.
Capital transfer.
Company formation.
Donation.
The Golden Visa programme will not just benefit the investor. It also benefits their family, who may move to Portugal via family reunification.
Please note that the Golden Visa programme may be coming to an end soon because of concerns over security risks and rising house prices.
However, this move has faced continued delays with a veto from the president in August 2023. Once the programme officially ends, you will no longer be able to use investment capacity to move to Portugal.
Special Circumstances
If none of these pathways apply to you, there is a chance you can still get a residence permit via special circumstances. You can apply for a residence permit if one of the following applies:
You have a health situation while traveling in Portugal, which requires extensive medical care.
You served in the Portuguese Armed Forces.
You are the child of a residence permit holder who has been living habitually in Portugal for the previous ten years.
The other special circumstance applies to minors born in Portugal to parents who are residence holders.
Residency Visa Application
Although you can remain in Portugal on a residence permit, you will not be able to travel to Portugal and can only apply for it from inside the country.
Instead, you must first apply for a residence visa to come to Portugal and then apply for a temporary residence permit once you have arrived.
The residency visa allows you to come to Portugal for up to four months with an allowance for double entry.
You will need to make your application to a Portuguese embassy or consulate in Turkey. You can find the Portuguese Embassy in Ankara at the following address:
Kirlangiç Sokak, No. 39
Gaziosmanpasa, Çankaya
06700 Ankara
Your application will require you to submit a range of documentation and the application form, which can be found online. This is available in a range of languages, but not Turkish. Furthermore, it is only available online in a few languages, including English, French, and Ukrainian.
Once you have submitted your application, you will usually have to wait around 60 days. After receiving your residency visa, you may travel to Portugal as soon as you are ready.
Applying for a Portuguese Residence Permit
Having arrived in Portugal, you will be able to apply for your residence permit. This will require you to visit SEF and register for a social security number at your nearest registration office. Make sure that you make your application long before the expiration of your residence visa to allow for any delays.
Required Documentation
To prove your eligibility for a residence permit, you will need to submit a range of documentation, including the following:
A valid passport with a copy of its biometric page.
Two recent photos to go on your residence permit. Check the Portuguese visa photo requirements to make sure the images are valid.
A valid residence visa.
Evidence that you have sufficient financial means for the type of residence permit you are applying for.
Proof of an address in Portugal.
Private health insurance or proof that you are covered by the Portuguese state-funded health service.
A criminal certificate or clean criminal record.
A family certificate and parental consent if it applies.
A valid and signed employment contract if applicable.
An acceptance letter from your university and evidence that you have paid tuition fees.
Proof of qualifying investments if you are following the Golden visa pathway.
Please note that only English and Portuguese documents will be permissible. If you have any documents that are still in Turkish, you will need to have them professionally translated and legalised at your expense.
Fees and Processing
The standard processing time for a residence visa is 90 days. However, this could be extended if the embassy in Turkey is particularly busy when you make your application.
You can help to shorten the processing time by making sure that your application is completed properly. Delays will occur if the embassy finds discrepancies or has to chase you for further documentation.
The standard fee for a residence visa is 90 euros. Then, when you submit your residence permit application to SEF you will need to pay an 83 euro application fee and a further 72 euros to receive the residence permit from them.
Renewal of Your Residence Permit
Depending on the type of residence permit that you have, you will be allowed to remain in Portugal for 1 to 3 years. However, you will be allowed to apply for a renewal at least as early as 30 days before it expires.
The renewal process requires you to have an appointment with SEF, which you can schedule online or by phone. In the appointment, they will confirm that you still fit the requirements of your original permit, and you will have to provide documents for the following:
A copied version of your current residence permit.
Proof you can sustain yourself without relying on welfare.
Proof you have permanent accommodation in the country (rented or owned).
Evidence that you have paid the proper taxes.
Evidence you have not been convicted of a crime.
Application Refusals
In some cases, the Portuguese government will refuse applications for a temporary resident permit.
This will usually occur when they are concerned someone will be a health or security risk to the Portuguese population or where there are serious issues with the application.
This could include falsified documents, but it may simply be that the application was not completed correctly.
If you believe that your application should have been accepted, you can take one of the following courses of action for appeal:
Lodge a formal complaint with the embassy/consulate that you applied for a residence visa from. This must be done within 15 days of being informed your visa has been refused.
Make an appeal to the Ministry of Foreign Affairs. This must occur within three months of receiving a notice of refusal.
Begin legal action against SEF at the Administrative Court of Lisbon Circle within three months.
Furthermore, you can also have your residence permit taken from you after it has been awarded if you have committed wrongdoing. This includes the following:
You have been expelled from Portugal.
You have given false documents or have made misleading declarations during the application process.
You have committed serious crimes inside the EU or EEA.
New concerns about public security have emerged.
You leave the country without properly notifying SEF.
If this occurs, you will only be able to make an appeal via the Administrative Court of Lisbon Circle.
Upgrading a Temporary Residence Permit
For most forms of temporary residence permits, you will be able to upgrade it to permanent residency. This means that you won't have to regularly renew it. However, you will have to update it every five years to make sure that it remains valid.
You will not automatically be rewarded permanent residency once you have been in Portugal for five years. Instead, you must apply for it via the Portuguese Immigration and Borders Service. This will require you to gather the following documentation:
A valid passport.
Two passport-style photographs.
Proof of your current temporary residence permit.
Proof that you have sufficient income, such as payslips and bank statements.
Proof that you have permanent accommodation in the country.
Proof of continuous residency for five years.
Evidence that you have comprehensive private health insurance.
How Can Total Law Help
There are several pathways to a temporary residence permit, and you must choose the correct one based on your specific circumstances.
After this decision has been made, you must apply for a residence visa to be allowed into the country and then a temporary residence permit once you are inside Portugal.
Having remained in Portugal continuously for five years, you may be able to upgrade your residence permit to a permanent residence permit or even citizenship.
All of these processes are complex yet must be completed to a high standard to ensure that your applications aren't rejected.
Total Law can help by pairing you with our expert immigration advisers and lawyers.
We offer a holistic service, helping you to pull documents together and working to ensure you meet all of the demands of the residence permit. Having submitted your application, we can work with SEF to keep you updated on its progress within the administrative system.
If you decide you want help from Total Law, please call us at +44 (0)333 305 9375. Alternatively, you can visit us online to find out more about the services that we offer.
Advice Package
Comprehensive immigration advice tailored to your circumstances and goals.
Application Package
Designed to make your visa application as smooth and stress-free as possible.

Fast Track Package
Premium application service that ensures your visa application is submitted to meet your deadline.
Appeal Package
Ensure you have the greatest chance of a successful appeal. We will represent you in any case.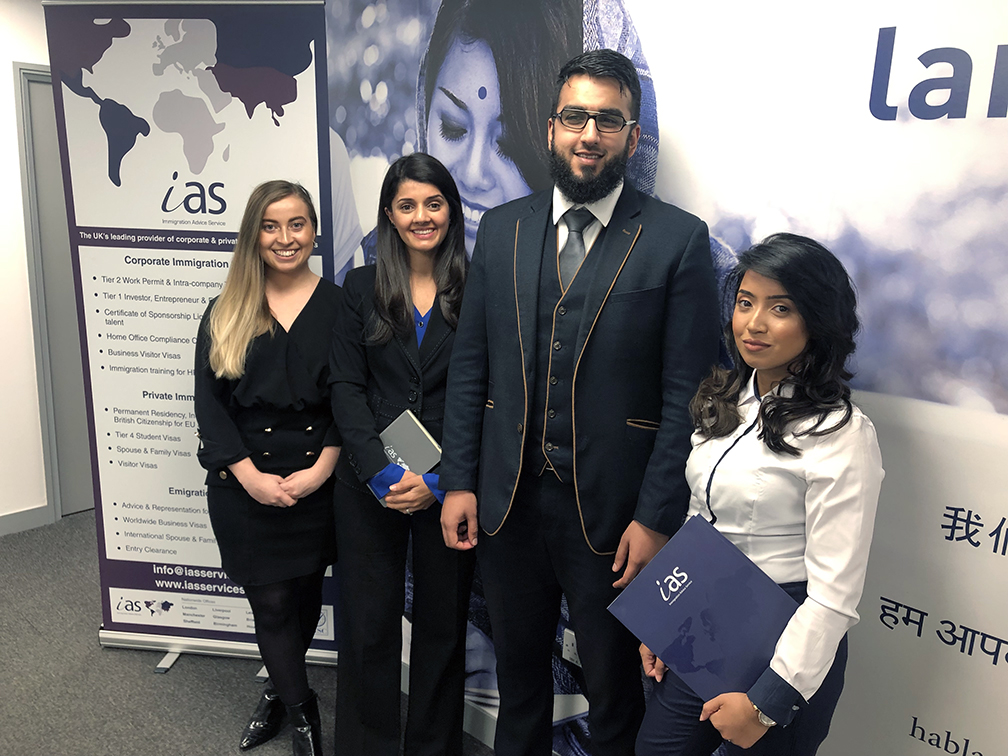 The Advice Package
During this untimed Advice Session with our professional immigration lawyers in London, you will receive our comprehensive advice, completely tailored to your needs and your situation.
Request the Advice Package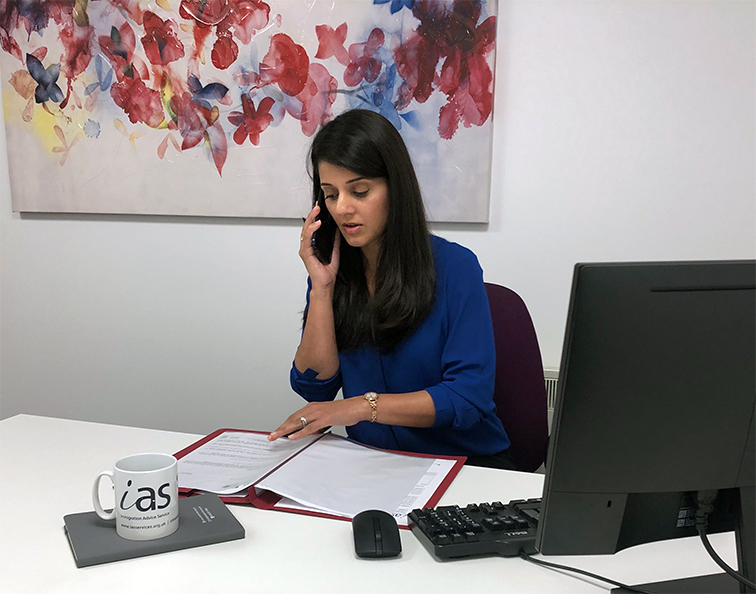 The Application Package
With our Application Package, your dedicated immigration lawyer will advise you on your application process and eligibility. Your caseworker will then complete and submit your forms to the Home Office on your behalf.
Request the Application Package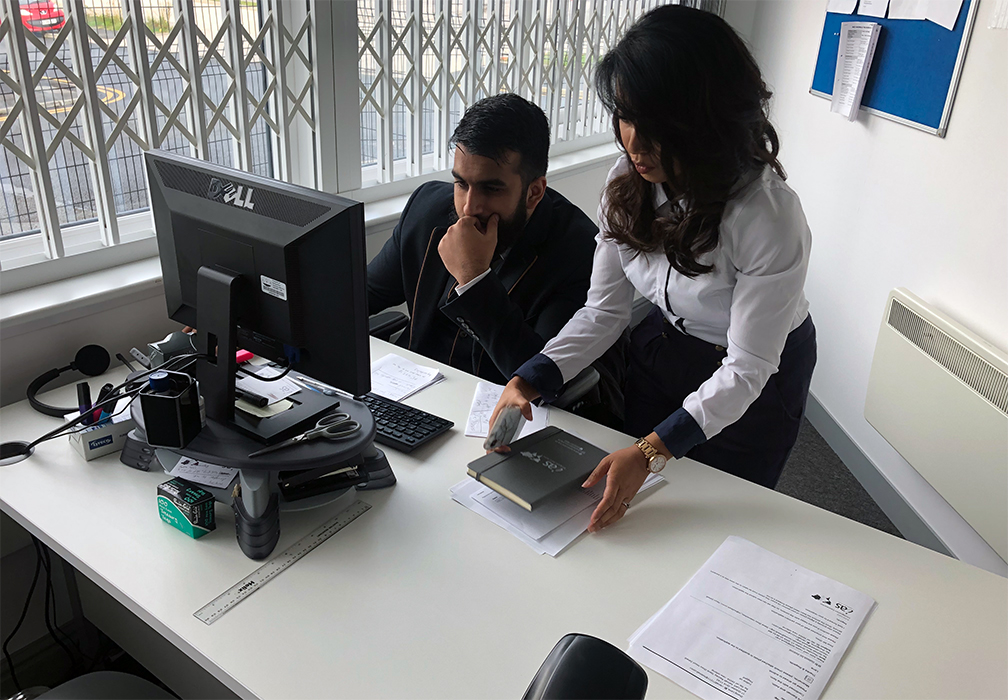 The Fast Track Package
Our Fast-Track Application Package is a premium service for those who need to submit their application in time with their deadlines. Your case will become a top priority for our lawyers and you will benefit from our highest-quality services.
Request the Fast Track Package
The Appeal Package
By choosing our Appeal Package, you can rely on our lawyers' legal knowledge and experience to ensure you have the highest chance of a successful appeal. We will also fully represent you in any hearings/tribunals.
Request the Appeal Package
Related pages for your continued reading.
In most cases, financially independent retired people will be able to live out their retirement in the Portuguese sun. You will need the D7 Retirement visa .
To be eligible, you will need to prove you can support yourself independently. This requires at least 8,460 euros of income annually from sources such as pensions, equity, investments, and real estate.
Once in Portugal for over five years, you will be allowed to apply for citizenship or permanent residence.
Yes, the Portuguese government will always conduct a criminal record check when processing your residence permit application. As part of your application, you will need to write a letter to SEF giving them permission to carry out this check.
However, minors will not be subjected to this check, and there is no need to provide a criminal record or pass on this permission to SEF if one of your children is applying for a residence permit.
Furthermore, while all adult applicants will be subjected to a criminal record check, minors will not.
There is currently no language requirement when you are applying for a temporary residence permit in Portugal.
However, it is essential that you use your time in Portugal to learn the language if you are interested in upgrading your temporary residence permit into citizenship or permanent residence. Both will require you to prove you speak the language well enough to engage fully with Portuguese life.
The benchmark that you must achieve for permanent residency is A2 or higher on the CEFR scale, which is defined as basic. If your Portuguese is A2 level, then you will be able to have basic conversations about everyday situations using everyday language.