Portugal Citizenship By Birth
If you were born in Portugal or the islands of the Azores or Madeira, you may already have been registered as a Portuguese citizen. If you are a citizen of Portugal, you will be eligible to apply for a Portuguese passport.
Total Law is here to support and advise you regarding your rights to Portuguese citizenship. Contact us online or call us today on +44 (0) 333 305 9375.
What is Citizenship by Birth?
Citizenship is the process where a person becomes allegiant to a state. When a country claims a person is their citizen, they give the person rights to settle, work, live, gain rights to property and land and generally conduct their life in that country without any forms of immigration restrictions.
Citizenship by birth, or 'attribution of nationality', is a law whereby the country or territory where a child is born automatically entitles them to citizenship in that state. In many countries around the world, this is the right of the child regardless of their parents' country of origin or legal status.
"I'm very happy with the standard of training received on the OISC Level 1 course, i passed my exam. Thank you!"
"My application was approved and a huge weight has been lifted from our shoulders this year "
"We used this service for the spouse visa extension application to assure that all the information was valid and correct."
What Are the Different Routes to Citizenship in Portugal?
There are many routes to Portuguese citizenship. Whether or not you are eligible for each route can depend on where you were born, your heritage through parents and grandparents, your marital status or whether you have spent a significant amount of time residing in Portugal that would qualify you for citizenship through naturalisation.
Citizenship routes available in Portugal are as follows:
Citizenship by birth
Citizenship by descent
Citizenship by adoption
Citizenship by marriage or civil union
Citizenship by long-term residency (naturalisation)
Citizenship by belonging to a Former Portuguese Territory
In Portugal, there are additional criteria that you may need to meet or that might make your application more favourable.
This includes:
You have a minimum of A2 international level knowledge of the Portuguese language
You have a genuine connection to and involvement with the Portuguese community, and a genuine desire to live in Portugal or represent Portugal abroad
A lack of affiliation with political parties abroad or foreign military
A clean criminal record.
Am I An Automatic Portuguese Citizen by Birth?
If you were born in Portugal or one of the Atlantic Archipelagos of The Azores or Madeira, you are likely already registered as a Portuguese citizen.
To be considered an automatic citizen of Portugal, you must have been born in Portuguese territory and your birth must be registered. If this is the case, then your circumstances must fit one of the following criteria:
At least one of your parents was a Portuguese citizen at the time of your birth
You were under 18 years old when you were adopted by at least one parent with Portuguese citizenship
You were born in a Portuguese territory and were considered stateless at that time due to your parent(s) not having citizenship status in any other nation or territory.
If you meet the above criteria but have since been living in Turkey, then you are still considered a Portuguese citizen regardless of where you have resided since the time of your birth.
Children Born in Portugal to Foreign Nationals
Automatic citizenship is also offered to babies born on Portuguese soil to foreign nationals – i.e. parents who are not Portuguese citizens, but certain criteria must be met. If you were born in Portugal and your parents were foreign at the time of your birth, you must meet the following conditions:
At least one parent had lived in Portugal for a minimum of one year before the day you were born, or for a minimum of 7 days in the country before your birth if they had the Golden visa
Neither parent was working for a foreign company or for the Portuguese state when you were born
Your birth was not registered in Portugal but you have since lived in Portugal as an adult for over 5 years
You are under 18 years old and have a serious disability, and have been living in Portugal for at least five years and your parents became citizens after you were born.
You will not be considered for citizenship by birth (but may be eligible for citizenship through a different route) in Portugal if:
You were born in Portugal but your parents were not Portuguese citizens at the time of your birth and spent less than a year in Portugal before your birth
You were born abroad to at least one Portuguese parent or have at least one Portuguese grandparent – you instead likely qualify for 'citizenship by descent'.
Other Routes to Citizenship by Birth in Portugal
There are other routes to citizenship in Portugal based on birthright and heritage. If you were born in Turkey but have Portuguese lineage through your parents or grandparents, then you may be eligible for one of the citizenship routes outlined below.
Portuguese Citizenship by Descent
Many people confuse whether they are a citizen of Portugal by birthright or through descent, i.e. through proven Portuguese family lineage.
Generally, citizenship by birth only applies if you were born in Portuguese territory. You are not required to apply for this right, though you may need to prove you were born in Portugal if for whatever reason your birth was not registered at the time of birth.
Generally, citizenship by descent applies to people who were born abroad, i.e. outside Portuguese territory, but have a clear Portuguese heritage and lineage through their parents or grandparents.
You are considered eligible for citizenship by descent if the parents or grandparents are:
Alive at the time of your application
A Portuguese citizen at the time of your application.
The Portuguese lineage in your family must be easily traceable and proven with the following documents:
Your birth certificate
The birth certificate of one of your parents or grandparents to prove they were born in Portugal, or
The citizenship certificate of one of your parents or grandparents to prove they are valid Portuguese citizens at the time of application.
In order to apply for citizenship by descent, you must register yourself on the Foreign Births Register and apply with the Portuguese Ministry of Justice.
Portuguese Citizenship by belonging to Former Portuguese Territories
Portugal has a colonial history with many countries and regions around the world and maintains a strong relationship with these territories. Many people who were born in former Portuguese colonies were considered Portuguese nationals at the time of their birth.
Since the colonies have gained independence, the children and grandchildren of those born in Portuguese colonies may be eligible for Portuguese citizenship.
Citizens of the following countries and territories may be able to apply for Portuguese citizenship:
Angola
Brazil
Cape Verde
Portuguese India

Dadrá
Damiao
Diu
Goa
Nagar-Aveli

Guinea Bissau
East Timor
Macau
Mozambique
São Tomé and Príncipe
The rules for gaining or reinstating Portuguese citizenship as a national of a former Portuguese colony vary according to the relationship Portugal has with that territory and the local immigration laws.
If you were born in a former Portuguese territory but are also Turkish or reside in Turkey, you might be quite confused as to whether citizenship in Portugal is an option for you. Citizenship through former colonies is a particularly confusing area of immigration law and it might be helpful for you to speak with a knowledgeable advisor who can discuss your circumstances with you and figure out the next steps with you.
Total Law can help. Contact us online or call us on +44 (0)333 305 9375 to discuss your rights to Portuguese citizenship today.
Portuguese Citizenship by Birth for Sephardic Jews
Specified immigration laws were established in 2015 through the Alhambra Decree in Portugal regarding citizenship rights for those who have Sephardic Jewish heritage.
The decision for this decree was based upon the historical connection of the Sephardic Jewish population with Portugal, and is an offering to repair the the country's relationship with the Sephardic Jewish population due to the historical injustice caused by the Alhambra Edict of 1492 which expelled Sephardic Jews from the country of Portugal.
Sephardic Jews who are offered Portuguese citizenship will benefit from the same rights as any Portuguese citizen, as well as free healthcare and free education in Portugal.
To be eligible for citizenship by Sephardic Jewish heritage, you must be able to prove the a connection to the Portuguese Sephardic Culture by:
Having a Portuguese surname, or
Having the ability to speak Ladino, a Judeo-Spanish language, or
Any other clear evidence of your Sephardic Jewish heritage.
You will be required to submit an application for citizenship via the Sephardic Jewish heritage route. You must apply with the Portuguese Ministry of Justice and include the following as part of your application:
Provide documented evidence of your Portuguese Sephardic ancestry, such as yours and your parents' birth certificate
Be proficient in speaking and writing in the Portuguese language.
Provide proof of residency in Portugal.
Provide proof that you follow the Jewish faith, e.g. a Rabbi's certification, or family genealogy report
Undertake a criminal background check
Pay the application fee (€250) and submit the receipt.
If your application is approved, you will receive a resolution determining your Portuguese citizenship as a Sephardic Jew. You must then register your citizenship at your local registry office in Portugal within 6 months of receiving the resolution. You will then be able to obtain a Portuguese identity card and passport.
What Are the Benefits to Portuguese Citizenship?
Many Turkish nationals choose Portugal as a place to become a citizen as it is considered one of the most peaceful nations in the world and offers a high quality of life. Portugal is also a beautiful country to explore, with a temperate climate, lots of history and a rich culture. Becoming a Portuguese citizen also means that you become a citizen of the European Union and European Economic Area.
Portuguese citizens are entitled to do the following in Portugal, Madeira, the Azores and any other EU state without restriction:
Reside
Work
Conduct or start businesses
Invest
Study.
You will also gain access to:
The right to vote in Portugal
The right to enter Portuguese politics
State benefits
Portugal's education system
Portugal's healthcare system.
Portuguese citizens are also able to apply for a Portuguese passport, which allows them the opportunity to travel visa-free or visa-on-arrival to over 185 countries worldwide.
In Portugal, you can apply for citizenship for yourself and in certain cases can also apply on behalf of someone else, for example a parent applying for citizenship on behalf of their child.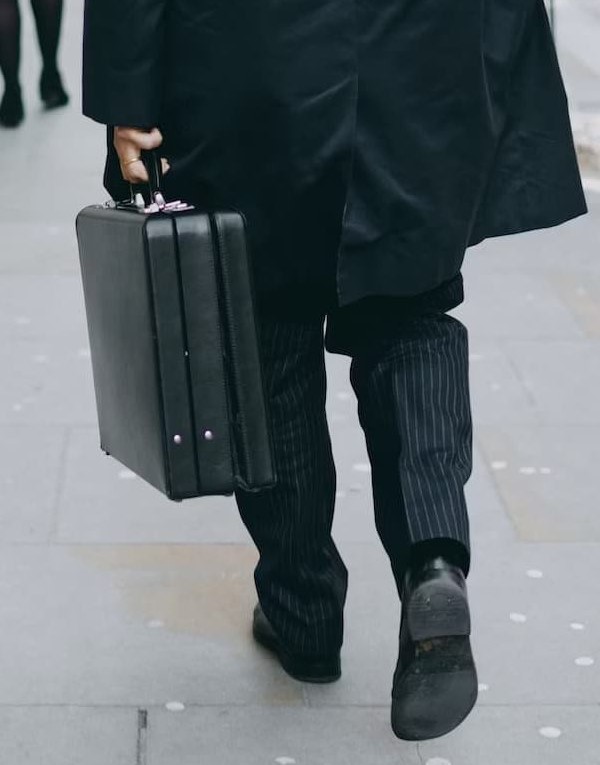 How Do I Apply for Citizenship by Birth Portugal?
Overview
If you are a Portuguese citizen by birth, then you will not need to apply for citizenship as you should already be registered as a Portuguese citizen.
Each other route to citizenship outlined on this page will have a different application process and will require different eligibility criteria and documentation. Most applications cost €250, excluding additional fees that may be incurred during the application process.
How to Apply for a Portugal Passport
If you have confirmed that you are a citizen of Portugal, you are entitled to apply for a Portuguese passport. Generally, passports cost €65 if you are applying from Portugal, the Azores or Madeira, though may cost more depending on where you are applying from.
If you wish to apply for a passport in Portugal, you can do so at one of the following locations:
Instituto dos Registos e do Notariado (IRN) offices
Passport shops in the airports of Lisbon and Porto
Regional government buildings in the Azores and Madeira.
If you are applying from abroad, you should visit your local Portuguese embassy. If you are applying from Turkey, you must book an appointment and travel to the Portuguese Consulate in Ankara:
Portekiz Büyükelçiliği,
Kırlangıç Sokak No. 39, Gaziosmanpaşa, Çankaya
06700 Ankara
Turkey.
How Can Total Law Help?
Becoming a Portuguese citizen is an exciting and important step for many, as the country has a stable economy, is regarded as one of the safest countries in the world, and has a rich culture. Gaining a Portuguese passport also gives you the right to travel all over the world with few immigration restrictions, and gives you excellent access to the wider EU and benefits of being part of the EEA and Schengen zone.
We understand however that simply being born a Portuguese citizen doesn't take away from the various other legal and immigration challenges you may be facing in your desire to obtain a Portuguese passport, or perhaps move permanently to Portugal or one of its territories. We also understand that you may still be unsure as to whether you naturally qualify as a Portuguese citizen, or think you may be eligible via a different route but aren't sure which is the best suited to you.
Applying for or determining your citizenship is an important moment, and it would be a shame to be unnecessarily refused due to errors made during the application process or misunderstanding your rights.
That's why Total Law is here. We have a team of expert immigration lawyers that can advise and guide you through the entire process so that you can feel secure knowing you are making the right decisions for you.
We are here to help. Contact Total Law today by calling +44 (0) 333 305 9375 or contact us online.
Advice Package
Comprehensive immigration advice tailored to your circumstances and goals.
Application Package
Designed to make your visa application as smooth and stress-free as possible.

Fast Track Package
Premium application service that ensures your visa application is submitted to meet your deadline.
Appeal Package
Ensure you have the greatest chance of a successful appeal. We will represent you in any case.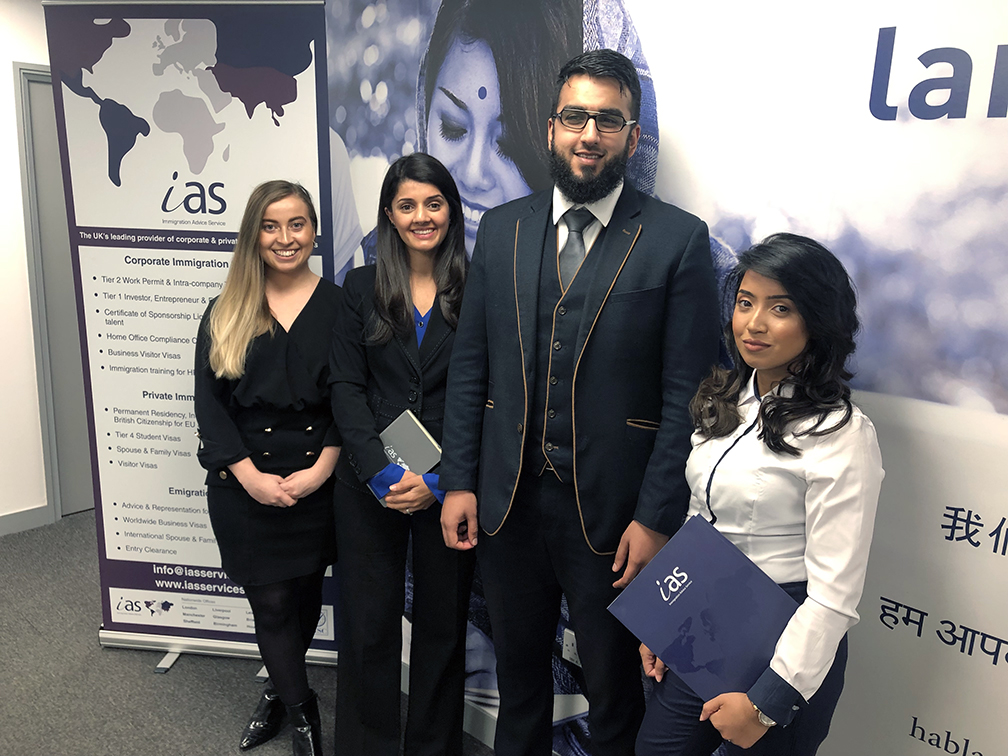 The Advice Package
During this untimed Advice Session with our professional immigration lawyers in London, you will receive our comprehensive advice, completely tailored to your needs and your situation.
Request the Advice Package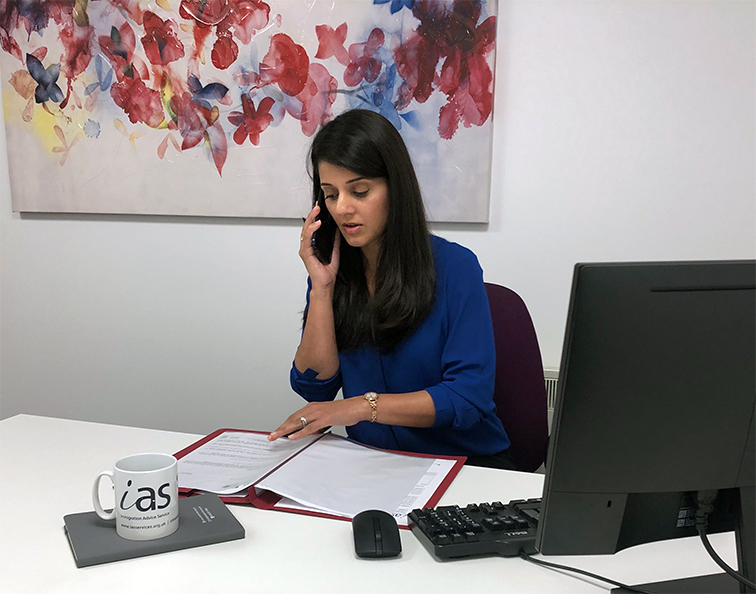 The Application Package
With our Application Package, your dedicated immigration lawyer will advise you on your application process and eligibility. Your caseworker will then complete and submit your forms to the Home Office on your behalf.
Request the Application Package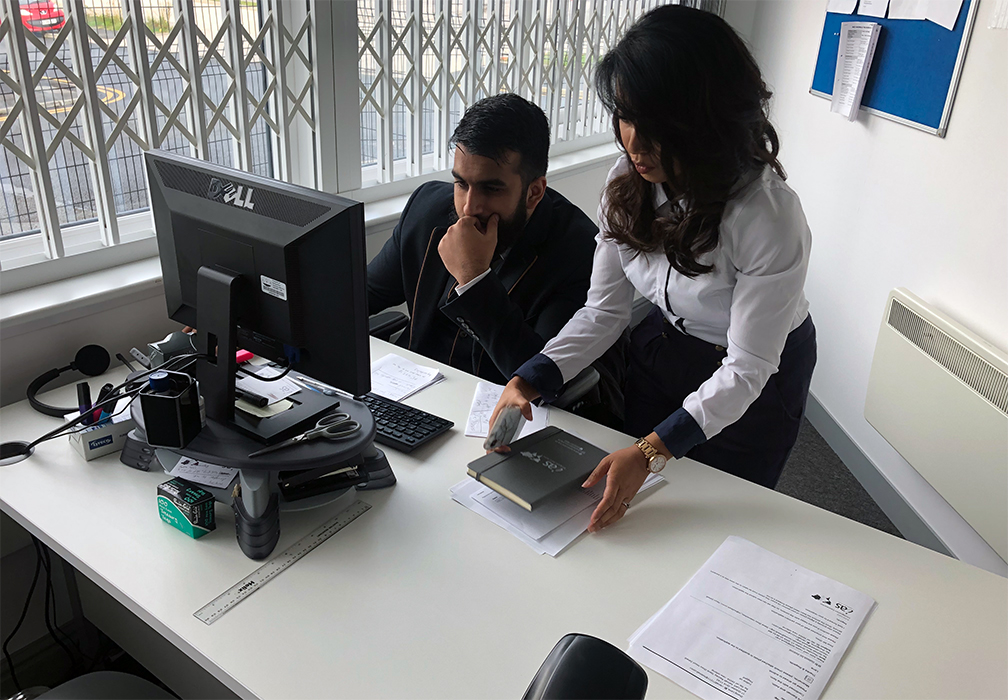 The Fast Track Package
Our Fast-Track Application Package is a premium service for those who need to submit their application in time with their deadlines. Your case will become a top priority for our lawyers and you will benefit from our highest-quality services.
Request the Fast Track Package
The Appeal Package
By choosing our Appeal Package, you can rely on our lawyers' legal knowledge and experience to ensure you have the highest chance of a successful appeal. We will also fully represent you in any hearings/tribunals.
Request the Appeal Package
Related pages for your continued reading.
Citizenship by birth is an automatic right to Portuguese citizenship if a baby is born in Portugal or on Portuguese territory, regardless of their heritage.
Citizenship by descent is where a person has the right to apply for citizenship through their parents' or grandparents' Portuguese nationality. You do not need to have been born in Portugal if you have citizenship rights through your family heritage.
Both Portugal and Turkey allow their citizens to have the right to dual citizenship, i.e. the right to be a citizen of more than one state. Therefore, if you wish to become a Portuguese citizen or apply for a Portuguese passport, you can continue to hold your Turkish citizenship and passport at the same time.
Having dual citizenship in Turkey and Portugal can be highly beneficial, as it offers you the benefits that citizenship in each country offers as well as a good link to the EU through Portuguese citizenship.