5 Reasons Why Your UK Spouse Visa Has Been Refused
Learn the common reasons for refusal and take action now to increase your chances of success. Contact us today on 0333 305 9375 for immediate advice and assistance or for more information about the services that we provide.
Why was my UK Spouse Visa application refused?
Appendix FM-SE of the UK Immigration Rules sets out the requirements you need to meet when applying for a Spouse Visa. If you fail to comply with any of these conditions, you will receive a Spouse Visa refusal letter.
There are several reasons why your Spouse Visa application can be rejected. The Home' Office's guidelines for Marriage Visa eligibility are very strict, and it is essential to provide all the required evidence to highlight the merits of your case.
Most importantly, you must prove that your relationship is genuine. Any discrepancies in your situation may lead the UKVI to believe that you are committing fraud on your application.
In many cases, after receiving a refusal, you can try to submit a new application, or even appeal the Home Office' decision. However, this will delay your case, making you wait a long time before you can join your partner in the UK.
Here you will find the 5 main reasons why may receive a UK Spouse Visa refusal letter from the Home Office.
Spouse Visa refused because you applied for the wrong permit
Section EC-P of Appendix FM of the Immigration Rules defines as a partner anyone who is:
"[…] the applicant's spouse, civil partner, fiancé(e) or proposed partner, or a person who has been living together with the applicant in a relationship akin to a marriage or civil partnership for at least two years prior to the date of application"
In other words, you can apply for a Spouse Visa only if you and your companion are married. If you are engaged and you plan to celebrate your marriage in the UK, you need to apply for a Fiancé Visa. Differently, if you are in a civil partnership, you can submit your application for a Civil Partner Visa.
If you have received a Spouse Visa refusal on such grounds, you need to apply for a different permit based on your current situation.
Insufficient genuine and subsisting relationship evidence
The majority of Spouse Visa applications if refused because couples fail to provide proof of their genuine and substantial relationship.
Although the Immigration Rules mention the marriage certificate as the mandatory document to prove the nature of your relationship, you will need further evidence to support your case.
As a general rule, you should submit to the Home Office any documents that show that you and your spouse have been living together, or spend time together as a couple before the marriage. However, for cultural or religious reasons, or even for long-distance relationships, sometimes this may be problematic.
If you do not hold any evidence of cohabitation prior to making your application, the followings are accepted as suitable proof of genuine and subsisting relationship:
Texts, emails, letters and any form of communication to prove that the couple has kept in touch whilst apart;
Records of holidays taken together;
Written statements from friends or family;
Evidence of joint financial commitments;
Certificates of birth or adoption of dependants;
Photographs of the couple while spending time together.
It must be noted that in no circumstances a Spouse Visa can be approved if you and your partner have never met in person at least once before your marriage.
If your Spouse Application has been refused because you failed to prove the authenticity of your relationship, it is advisable to submit a new request. This time, you must ensure that you attach all the necessary evidence to demonstrate that you and your partner are genuinely in love.
Spouse Visa refusal due to inadequate "immigration status of the sponsor"
To join your spouse in the UK, your partner must act as a sponsor for your application. Consequently, he must meet specific immigration status criteria. In other words, your wife or husband must either be:
A British Citizen;
A UK settled person (holding Indefinite Leave to Remain)
In the UK with refugee leave or humanitarian protection.
Failure to meet the Spouse Visa financial requirements
Every year, a significant number of Spouse Visa applications is refused because the couple fails to meet the financial conditions.
Currently, the threshold required for Spouse Visa eligibility is a gross annual income of at least £18,600. However, if you are applying with dependents, you must prove ad additional £3,800 for the first child and an increase of £2,400 for each child. In addition, you and your partner must have access to cash savings for over £16,000 for a period of at least 6 months.
There are several ways to meet the financial requirements for a Spouse Visa, such as:
Income from salaried or non-salaried employment or self-employment of you and your spouse;
Other types of incomes, such as investments, stocks, and shares;
Occupational or private pension.
Spouse Visa requirements are inflexible and mandatory. In other words, if the minimum required threshold is £18,600 while yours is only £18,000, your Spouse Visa application will be refused anyway.
If you meet these financial conditions, but you have received a Spouse Visa application refusal, you may have failed to provide adequate evidence of your eligibility. It is essential to attach to your application a strong portfolio of documents to prove the level of income and/or savings upon which and your partner are relying.
Spouse Visa refused due to English language requirements
To join your partner in the UK, you need to show your commitment to settle in the country. This means that you must meet specific English language requirements. If you fail to prove your knowledge of the written and spoken language, your Spouse Visa application will be refused.
To be eligible, you must furnish an approved English Language Test, with a minimum score of CEFR A1. In order to be classed as an approved test, it must be taken through a Home Office approved Secure English Language Testing provider. At the moment, these tests are only available through IELTS Consortium (UK and overseas) and the Trinity College London (UK only).
Nevertheless, some applicants may be exempt from the English language requirements for Spouse Visa. This applies to those who:
Are national of a majority English speaking country;
Hold a degree awarded by an educational establishment in the UK or that was taught or researched in English;
Are unable to meet this requirement due to long-term disabilities;
Are aged 65 or over.
If you have received a Spouse Visa refusal letter on such grounds, you must first sit an English language exam before you can submit a new application.
Further Spouse Visa refusal reasons
Your supporting documents were not organised in chronological order;
Your personal information was not displayed clearly;
You and your partner are believed to be in an arranged marriage;
You failed to prove that you legally ended any previous relationship;
The Home Office does not think that you and your partner are going to live together permanently in the UK.
The majority of these mistakes can be solved by sending a new application. Since this inevitably means that you are going to wait a long time for getting your Spouse Visa, you surely wish to make sure that your new application is filed correctly. By doing this, you may avoid further delays in your application process.
Spouse Visa extension refused: what to do?
Your Spouse Visa is initially valid for 33 months if you applied from abroad, or 30 months if you submit your application form within the UK. Before your Marriage Visa expires, you need to apply for a Spouse Visa extension to remain in the country.
However, to be eligible, you must prove that your relationship is ongoing. If you fail to meet any criteria, you are going to receive a Spouse Visa extension refused letter.
It is important to note that if your Spouse extension is refused, you may be required to leave the UK. If you overstay your current Spouse Visa, you will face legal consequences, and you will ruin any chance you have of any future application.
Spouse Visa Refused: can I appeal?
Your Spouse Visa refusal letter will state the reasons for the rejection. You may also receive further information about your right to appeal.
However, in the majority of cases, your case may not be strong enough to win an appeal. It is instead advisable to understand the reasons for your Spouse Visa refusal and submit a new application trying to avoid any mistake.
As a general rule, it is always advisable to seek legal advice to submit your Spouse Visa application. It may not be easy to dive into UK immigration law if you are not a professional in this field. With the help of an expert, you can save time and avoid delays in your application process.
You may be interested in reading about.
Advice Package
Comprehensive immigration advice tailored to your circumstances and goals.
Application Package
Designed to make your visa application as smooth and stress-free as possible.
Appeal Package
Ensure you have the greatest chance of a successful appeal. We will represent you in any case.

Fast Track Package
Premium application service that ensures your visa application is submitted to meet your deadline.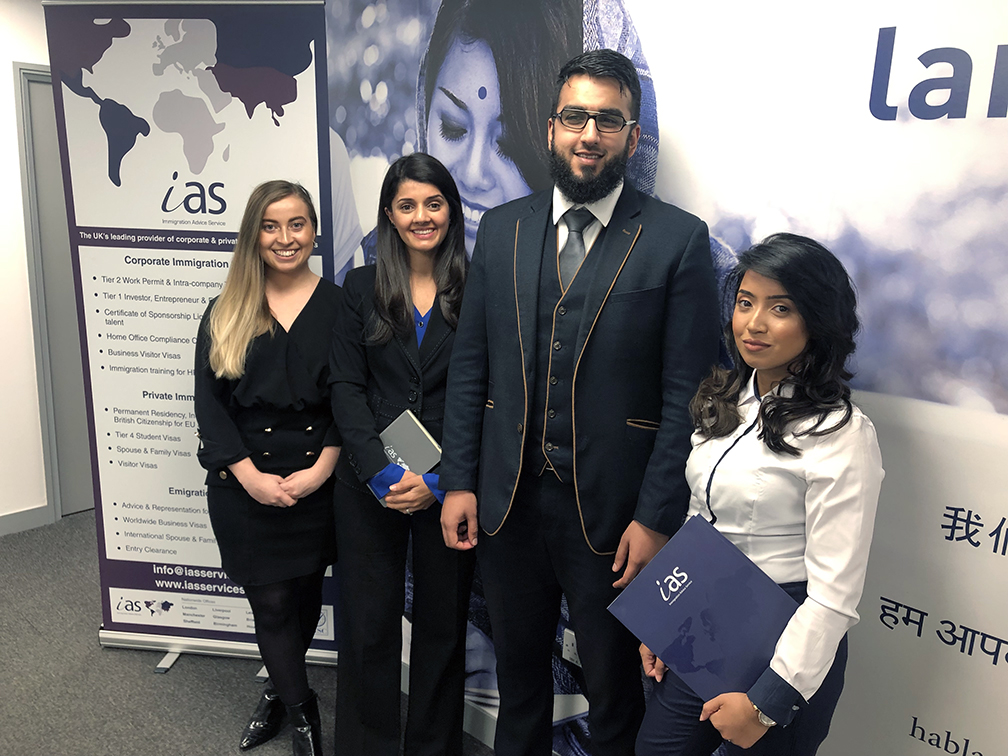 The Advice Package
During this untimed Advice Session with our professional immigration lawyers in London, you will receive our comprehensive advice, completely tailored to your needs and your situation.
Request the Advice Package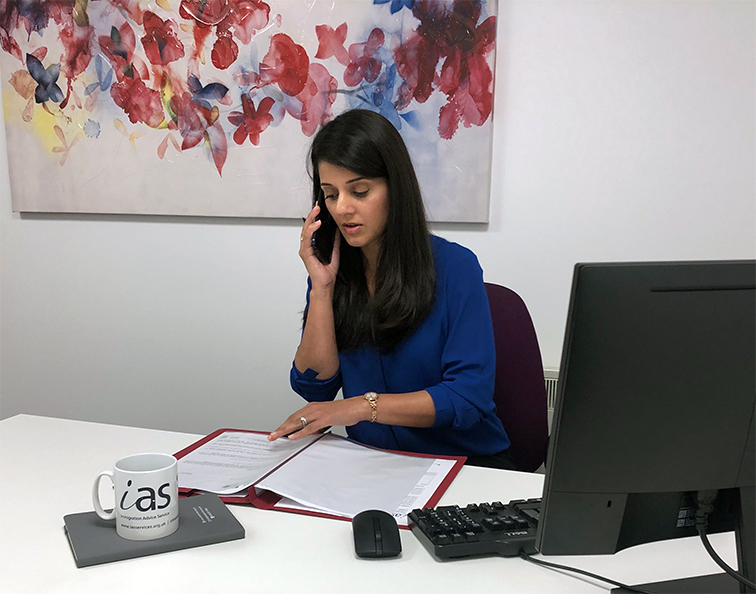 The Application Package
With our Application Package, your dedicated immigration lawyer will advise you on your application process and eligibility. Your caseworker will then complete and submit your forms to the Home Office on your behalf.
Request the Application Package
The Appeal Package
By choosing our Appeal Package, you can rely on our lawyers' legal knowledge and experience to ensure you have the highest chance of a successful appeal. We will also fully represent you in any hearings/tribunals.
Request the Appeal Package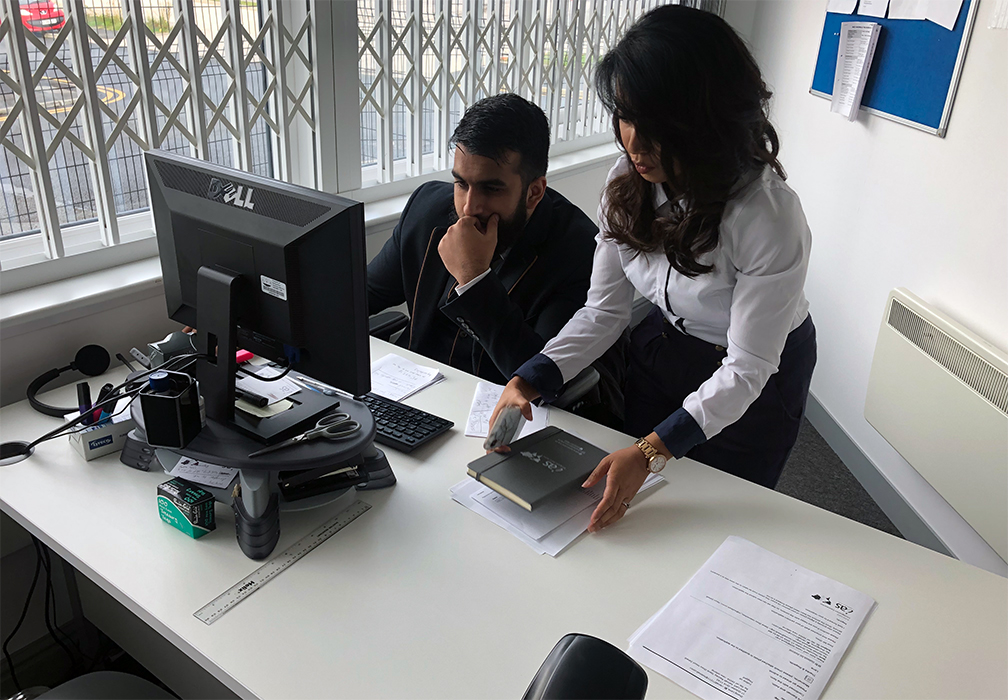 The Fast Track Package
Our Fast-Track Application Package is a premium service for those who need to submit their application in time with their deadlines. Your case will become a top priority for our lawyers and you will benefit from our highest-quality services.
Request the Fast Track Package