Genuine Temporary Entrant
Students who wish to enrol in a full-time program at an Australian university must meet the Genuine Temporary Entrant requirements.
Each applicant must make a written statement that serves as a confirmation of the intent to enter Australia to study and to leave the country at the end of the valid visa term.
If you are a student making a genuine temporary entrant statement in preparation to travel to Australia, contact Total Law for assistance from our team of qualified immigration experts. Call +1 844 290 6312 or use the online contact form to receive advice on your student visa application.
What is a Genuine Temporary Entrant?
International students who are traveling abroad for a full-time study program in Australia must meet the Genuine Temporary Entrant (GTE) requirements. When you travel to Australia to study at a university, you should plan to leave at the end of your valid visa term. If you intend on staying in Australia longer than the length of your visa, or for a purpose other than studying, speak to an advisor at Total Law regarding alternative visas that may be right for you.
In order to be granted an Australian student visa, applicants must provide evidence that their main purpose for traveling there is solely for educational or academic pursuits.
The Genuine Temporary Entrant is usually a written statement written by the applicant of the student visa confirming their intention to travel to Australia for the duration of their studies. The Department of Foreign Affairs reviews applicants' genuine temporary entrant statements to assess how likely they are to overstay their visas in Australia. The Genuine Temporary Entrant requirement ensures the student visa program is used as intended.
"I'm very happy with the standard of training received on the OISC Level 1 course, i passed my exam. Thank you!"
"My application was approved and a huge weight has been lifted from our shoulders this year "
"We used this service for the spouse visa extension application to assure that all the information was valid and correct."
What to Include in Your Genuine Temporary Entrant Statement
There are several standard topics that should be discussed in your genuine temporary entrant statement. Including all the evidence possible to support your claim for a student visa will help the case officer at the immigration office to make a favorable decision on your application.
Include as many details as you can on the following topics:
Academic Background and Specific Education Provider
Include a thorough explanation of your academic qualifications. State the reasons for any gap years you took in the course of your study. Specify your education provider and length of study. You may provide supporting documentation for your academic background. This may include:
Your academic transcripts
Certificates of attainment
Your Employment History and Current Employment Status
If a company currently employs you during the time of your student visa application, include your relevant employment information in your genuine temporary entrant statement. Include:
Details of your employer
Your position
Letters of recommendation
Period of employment or business activities
The contact details of a professional reference who can confirm the circumstances of your employment
Proof of Significant Ties to Your Home Country
Visa applicants should provide evidence of their connections to their home country or the nation where they currently reside. This includes evidence of living arrangements, family members, financial ties, and property. Use evidence from the 12 months prior to your application to demonstrate proof of financial ties. Additionally, you must provide financial documents such as bank statements that demonstrate your financial ability to return to your home country following the duration of your student visa program.
Future Prospects/Course Outcomes
You must demonstrate significant incentives for selecting Australia for your course of study over other possible locations, such as compensation you will earn once you have completed your chosen course of study.
Provide an explanation of your course selections. The visa applicant must demonstrate how time spent studying in Australia will impact their future viability in the job market.
Personal Declaration
After including all the specified details in the above topics along with supporting documentation, end your genuine temporary entrant statement with a personal declaration. This will establish the authenticity of your information and supporting documents. Generally speaking, generic statements or statements that are not backed by evidence should be eliminated as they will detract from your overall statement.
Immigration history
The immigration officer will consider:
Your previous visa applications for Australia or other countries
Prior visa refusals or cancellations
If you are a minor, the intentions of your parent, legal guardian, or spouse will be considered along with their immigration history.
Genuine Temporary Entrant Writing Guidelines
When writing your Genuine Temporary Entrant statement, there are several guidelines and tips to follow to increase your chances of approval.
Your Genuine Temporary Entrant statement may be written in your original tongue if it is a language other than English. However, keep in mind you must then include a translated copy of the form with your application. Submitting your statement in English is advised when possible.
All of the information you include in your statement must be supported by evidence. Do not make generic statements or include superfluous information.
Include your goals for your studies in Australia. Be convincing. Explain why this is the best course rather than a similar course in another location.
Project an outline for the future of your career that is easy to understand. Your application may be denied if you are unable to convince the case officer of the viability of your future in the job market.
Do not plagiarize or copy someone else's GTE statement as this is cause for immediate denial.
Do not falsify information or include information not backed by evidence. You must provide certifications for the credentials and qualifications you describe.
Scoring of the Genuine Temporary Entrant Statement
The purpose of the personal statement is to ensure international students are applying for visas to further their studies. When evaluating your statement with this in mind, the immigration office will assess:
Your background and demonstration of significant incentives to return back to your home country at the completion of your visa.
The reasons you chose to study in Australia, such as political and civil unrest in your home country.
Your academic credentials and qualifications compared to the requirements for the course you are enrolling in.
Proof of financial stability to sustain yourself both during your time in Australia and upon your return to your home country.
Your military affiliations and the economic situation in your home country.
If your course of study leads to proposed future employment in your home country or a third country.
Your projected future employment in the country expected salary and other benefits following course completion.
If you have ever violated the terms of a previous visa.
Genuine Temporary Entrant Interview
An in-person interview is not required for all international student visa candidates as a part of the genuine temporary entrant application. However, it is possible that the immigration officer reviewing your application may request an interview, so you should be prepared to attend one at this event.
Questions that may be asked in an interview will be similar to those on the genuine temporary entrant application. During the interview, an immigration officer will confirm the information you provided in your application, such as your academic qualifications, employment details, personal circumstances, and proposed course for study in Australia.
Processing Time
Once you submit your genuine temporary application, you will be sent a confirmation within ten days. You or your nominee will receive a notification regarding the next steps you must take in your visa application process.
Submit your genuine temporary entrant application as soon as possible to ensure you receive approval in a timely manner. If additional documents or information is requested, respond by the date given to avoid delays or rejection of your student visa.
How Can Total Law Help?
At Total Law, our team of qualified immigration experts can assist you in writing the best genuine temporary entrant statement to obtain your student visa in Australia.
Your Total Law advisor will provide up-to-date information on changes, delays, and guidelines for student visas that may have an impact on your application.
For additional information, contact us at +1 844 290 6312 or use our online contact form to get in touch with our team of expert immigration lawyers today.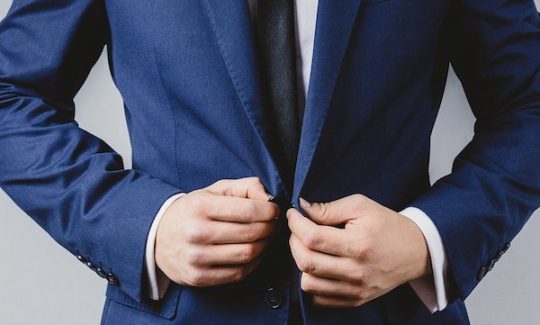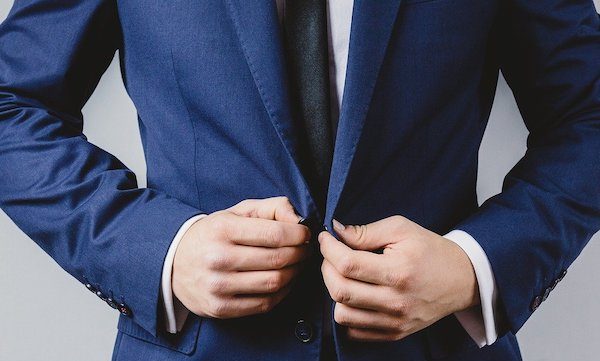 Advice Package
Comprehensive immigration advice tailored to your circumstances and goals.
Application Package
Designed to make your visa application as smooth and stress-free as possible.

Fast Track Package
Premium application service that ensures your visa application is submitted to meet your deadline.
Appeal Package
Ensure you have the greatest chance of a successful appeal. We will represent you in any case.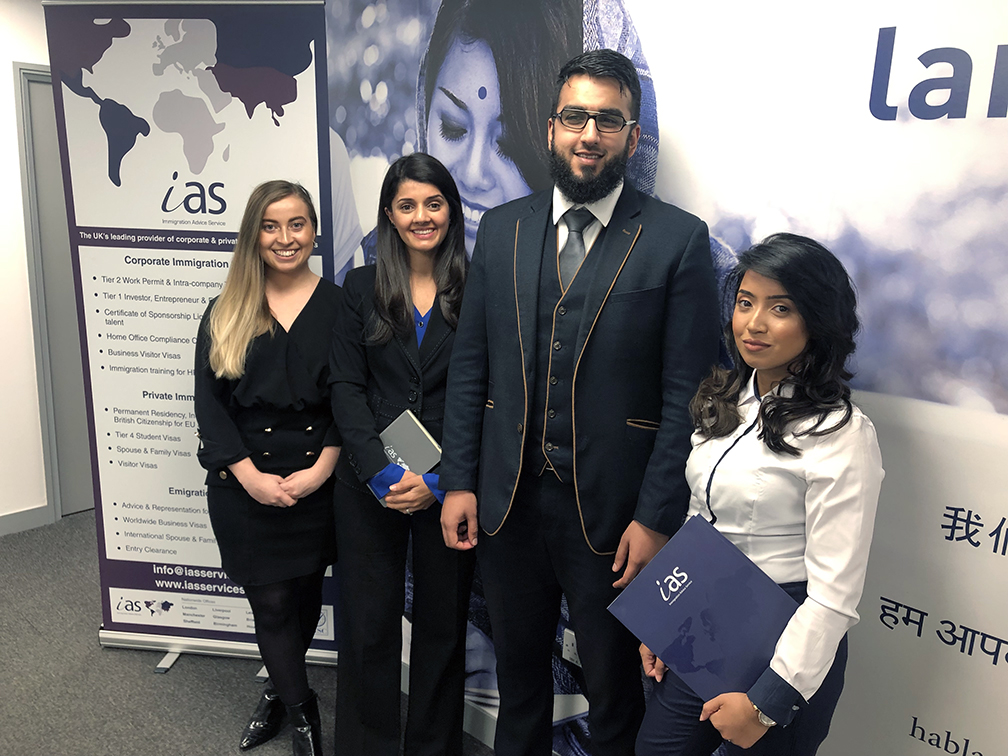 The Advice Package
During this untimed Advice Session with our professional immigration lawyers in London, you will receive our comprehensive advice, completely tailored to your needs and your situation.
Request the Advice Package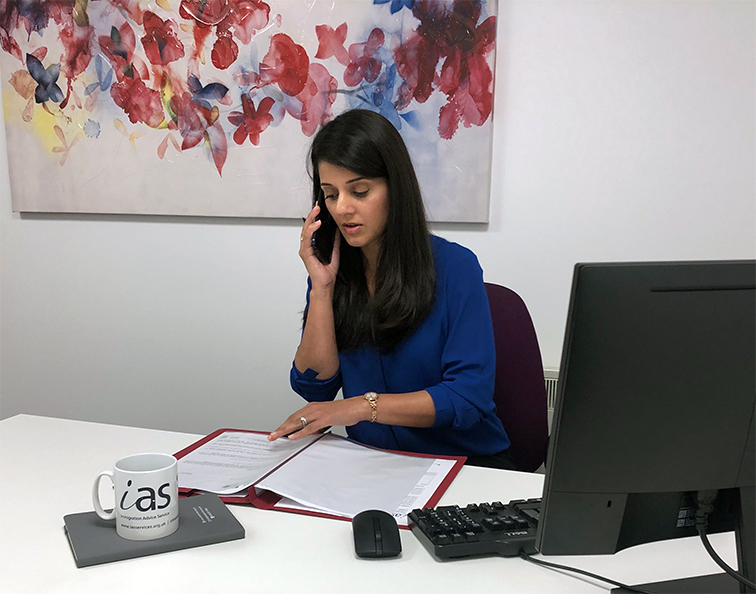 The Application Package
With our Application Package, your dedicated immigration lawyer will advise you on your application process and eligibility. Your caseworker will then complete and submit your forms to the Home Office on your behalf.
Request the Application Package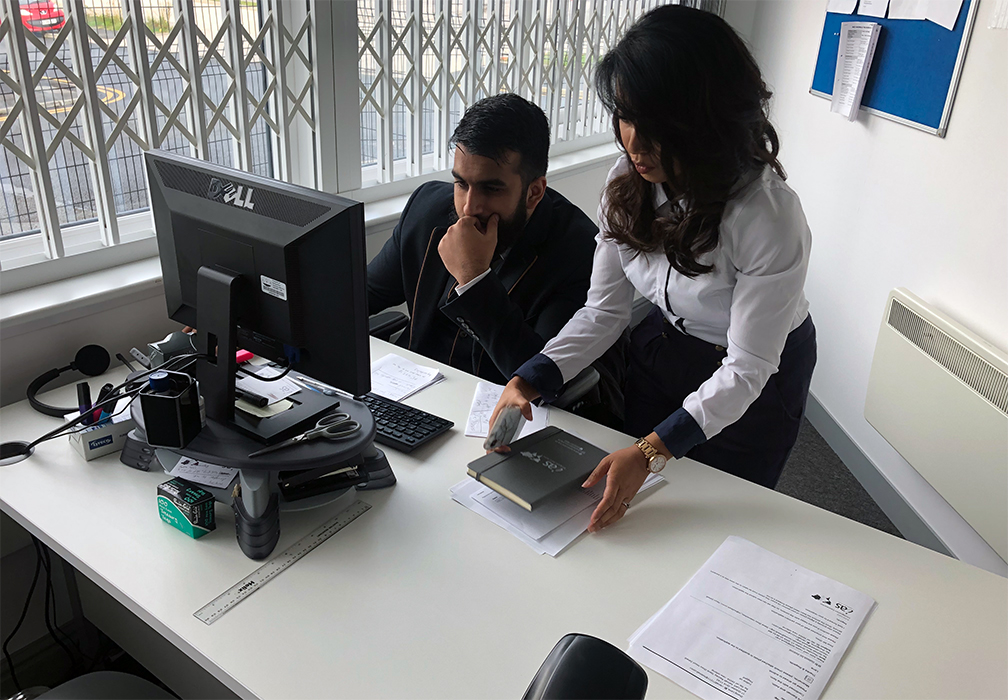 The Fast Track Package
Our Fast-Track Application Package is a premium service for those who need to submit their application in time with their deadlines. Your case will become a top priority for our lawyers and you will benefit from our highest-quality services.
Request the Fast Track Package
The Appeal Package
By choosing our Appeal Package, you can rely on our lawyers' legal knowledge and experience to ensure you have the highest chance of a successful appeal. We will also fully represent you in any hearings/tribunals.
Request the Appeal Package
Related pages for your continued reading.
Frequently Asked Questions
Yes. While you may write your statement in any language of your choosing, if you complete your statement in a language other than English, you must include a translated copy in your submission, or your application may be delayed or rejected.
Yes. Supporting documents such as academic transcripts, certificates of attainment, financial documents such as tax returns or bank statements, employment statements and documents providing evidence of business activities in the 12 months prior to your visa application are commonly included with the genuine temporary entrant statement. Consult a qualified immigration lawyer regarding the best documents to include for your situation.
The genuine temporary entrant statement should be 300 words in total, and not more than 2000 characters. The statement should address your personal circumstances and reasons for pursuing your proposed course of study in Australia.