Prospective Marriage Visa (Subclass 300)
The Prospective Marriage Visa pathway allows individuals who are in committed relationships with an Australian citizen, permanent resident, or eligible New Zealand citizen to enter Australia for the purpose of getting married.
For guidance and support with prospective marriage visa applications, please reach out to our expert immigration lawyers at Total Law today. Contact us through our phone lines at +1 844 290 6312 or use the online contact form to get in touch.
What is the Australian Prospective Marriage Visa?
The Prospective Marriage Visa is a temporary visa that allows you to enter Australia to get married to eligible persons. After the marriage, you may then apply for a permanent visa.
This is a sponsored visa, meaning that you must receive a nomination from your to-be spouse. Your spouse must be an Australian citizen, an Australian permanent resident, or an eligible New Zealand citizen. When you receive a prospective marriage visa, you will be able to stay in Australia for up to fifteen months till you get married to your spouse. After that, you may apply for a partner visa (subclass 801) that allows you to stay in Australia permanently.
While in Australia on a prospective marriage visa, you will be able to;
Work and study freely for up to 15 months from the visa grant date
Travel in and out of Australia freely while the visa is valid.
When you are granted a prospective marriage visa, you and your family members must fulfil certain visa conditions and obey Australian laws. These conditions include;
You must enter Australia before the date specified on your grant letter
You must marry your prospective spouse before your prospective marriage visa expires
Your marriage must be valid under Australian law You can get married in any country
"I'm very happy with the standard of training received on the OISC Level 1 course, i passed my exam. Thank you!"
"My application was approved and a huge weight has been lifted from our shoulders this year "
"We used this service for the spouse visa extension application to assure that all the information was valid and correct."
Eligibility Criteria for the Australian Prospective Marriage Visa
Both you and your prospective spouse must fulfil certain conditions in order to be eligible for a prospective marriage visa. For you, these conditions include:
You must be over 18.
Your prospective partner must be eligible to sponsor your application. An eligible partner must be an Australian citizen, a permanent resident, or a New Zealand citizen.
You must have met your partner in person before.
You must intend to get married within nine months of receiving the visa.
You must be of the opposite sex to your prospective partner (same-sex partners may apply for a partner visa)
You must prove that you intend to live together with your prospective spouse in Australia
You must repay all outstanding debts to the Australian government
The conditions which your fiance must fulfil include the following:
They must be over 18
They must be your fiance and must sponsor your application
They must be of good character
They should not have sponsored a previous spouse application in the last five years
They must not have sponsored more than one applicant before
They must not have been a sponsored partner in the last five years
Application Process for the Australian Prospective Marriage Visa
You must be outside Australia when you apply for a prospective marriage visa. As a visa applicant, you must have an ImmiAccount through which you will make your application. To register for an ImmiAccount you need to provide your personal details, including email address and phone number.
You will need to submit electronic copies of all supporting documents and then pay the visa application fee.
When you have completed your application and paid the fees, submit your application and note the transaction reference number (TRN) generated.
Send the TRN to your partner in Australia for them to use in applying for sponsorship.
Your partner may apply for sponsorship using their ImmiAccount or yours. They will be required to attach supporting documents for the sponsorship application before submitting it.
The Department of Home Affairs will send you a decision when they finish processing your application. You can check the status of your application through ImmiAccount.
Supporting Documents for Prospective Marriage Visa Application
When applying for a prospective marriage visa, you must submit the following documents to support your application:
Your valid passport
Your birth certificate
Two signed and dated copies of the "Statutory declaration by a supporting witness in relation to a Partner or Prospective Marriage visa application" (Form 888). The forms must be filled out by someone who is over eighteen years and knows both you and your partner.
Evidence proving you and your partner met in person while you were both adults
Evidence proving that you will marry your prospective partner within nine months. For example, you may provide a letter from the officiator of your wedding.
Evidence proving that you and your partner will live together.
Written declarations from you and your partner, including the following information:

When, where, and how you met
How you got engaged.
Any significant occurrences in your relationship.
How your connection has developed and any shared activity.
What your future plans are as a married couple.

Proof of any previous relationship, such as divorce papers.
Good character documents, such as:
Police certificates from any country you have lived in for longer than 12 months during the last 10 years.
A completed Form 80 – "Personal particulars for assessment including character assessment"
Evidence of health checks to prove you are in good health.
Prospective Marriage Visa Processing Time
Most prospective marriage visa applications are processed by the Department of Home Affairs within thirty-seven (37) months. However, your application may take longer to process if you:
Do not fill it in correctly
Do not include all the documents needed to process your application
Your application process will also take longer if it takes the Department of Home Affairs a longer time to verify your application.
What is the Cost of the Prospective Marriage Visa?
The subclass 300 visa costs AUD8,085 for the main applicant. You will also have to pay a fee for each dependent family member that applies for this visa with you. This fee includes:
AUD 3,930 for each dependent over 18.
AUD 1,965 for each dependent under 18.
You might also have to pay other costs for health checks, police certificates, and biometrics.
Prospective Marriage Visa Validity Period
The validity period for the subclass 300 visa is between 9 and 15 months. Your visa grant letter will specify the exact duration you receive. Within the visa period, you will be allowed to:
Marry your fiance inside or outside Australia.
Work in Australia.
Study in Australia.
Travel in and out of Australia.
Apply for a Permanent Partner Visa.
How to Apply for Permanent Residency
Once you have married in Australia, you may apply for a partner visa. You will first apply for a subclass 820 (temporary visa) that allows you to live in Australia for two years while your permanent visa is being processed.
After two years, you will be eligible to receive your permanent partner visa (subclass 801) which grants you permanent residence in Australia. Afterwards, you may be eligible to apply for Australian citizenship.
How can Total Law Help?
The process of applying for a partner visa can be tedious. Prospective partner visas require both you and your spouse to meet several requirements and complete several steps. Total Law's commitment is to help you scale through the entire process with ease.
Total law's team of highly skilled immigration lawyers has worked with the Australian immigration authorities for years and has facilitated many successful visa applications. We are committed to helping you through the process of applying for a partner visa from start to finish so that you get the best result.
This includes helping you determine your eligibility, gathering supporting documents, and finding ways to hasten your visa processing. So give us a call today at +1 844 290 6312 and let us walk you through your journey.
Advice Package
Comprehensive immigration advice tailored to your circumstances and goals.
Application Package
Designed to make your visa application as smooth and stress-free as possible.

Fast Track Package
Premium application service that ensures your visa application is submitted to meet your deadline.
Appeal Package
Ensure you have the greatest chance of a successful appeal. We will represent you in any case.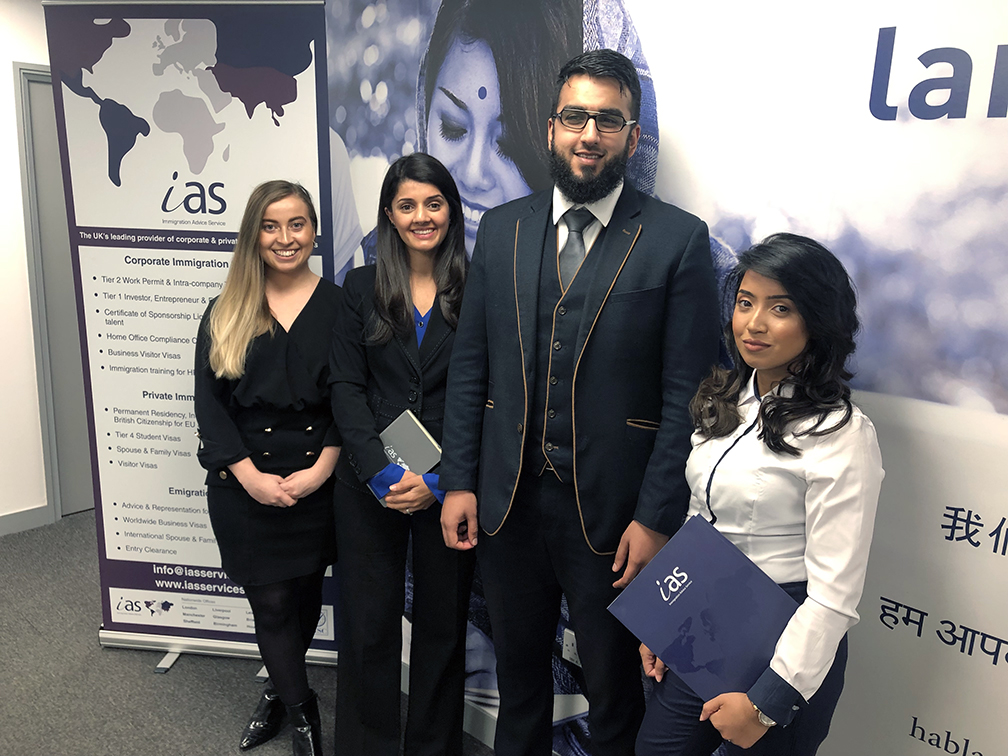 The Advice Package
During this untimed Advice Session with our professional immigration lawyers in London, you will receive our comprehensive advice, completely tailored to your needs and your situation.
Request the Advice Package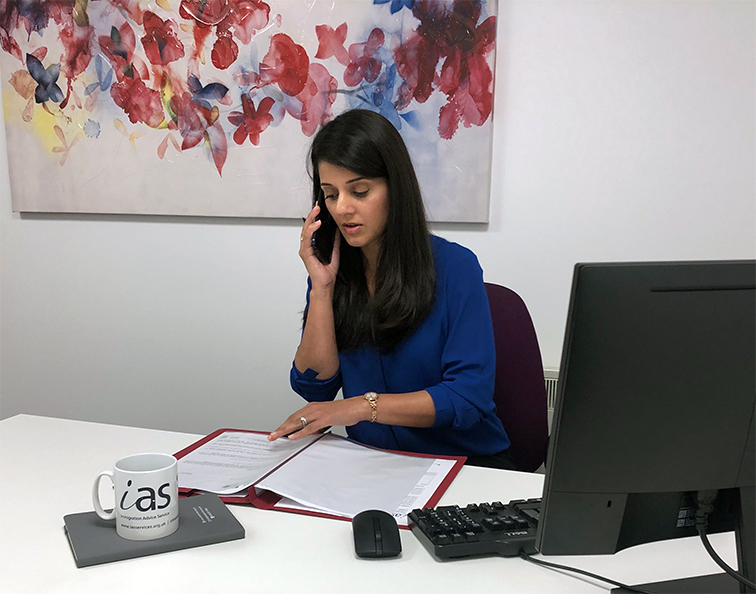 The Application Package
With our Application Package, your dedicated immigration lawyer will advise you on your application process and eligibility. Your caseworker will then complete and submit your forms to the Home Office on your behalf.
Request the Application Package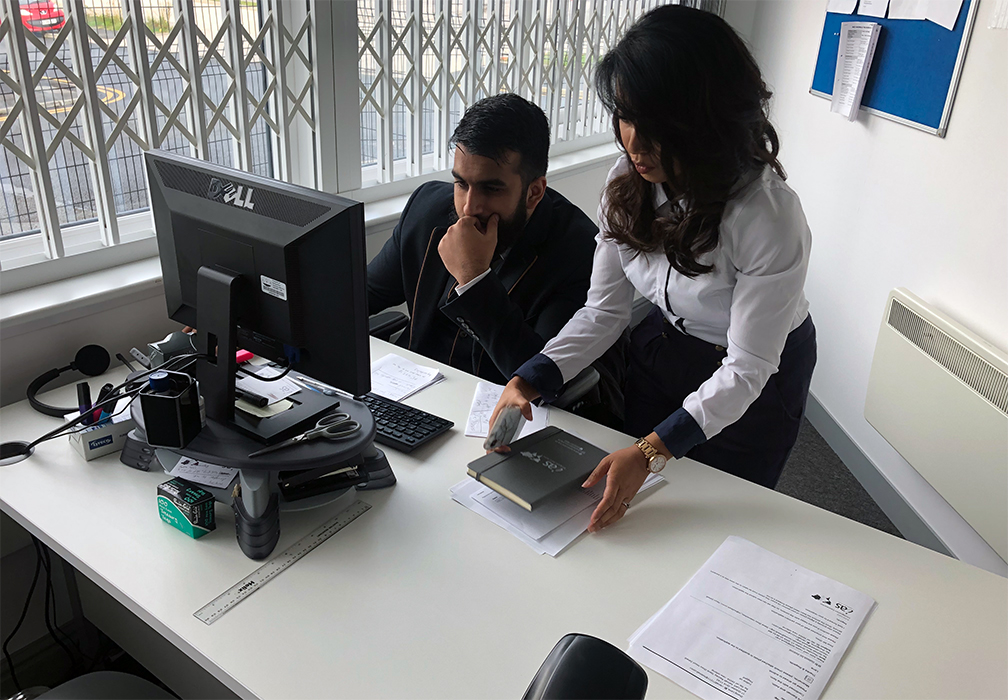 The Fast Track Package
Our Fast-Track Application Package is a premium service for those who need to submit their application in time with their deadlines. Your case will become a top priority for our lawyers and you will benefit from our highest-quality services.
Request the Fast Track Package
The Appeal Package
By choosing our Appeal Package, you can rely on our lawyers' legal knowledge and experience to ensure you have the highest chance of a successful appeal. We will also fully represent you in any hearings/tribunals.
Request the Appeal Package
Related pages for your continued reading.
Frequently Asked Questions
No. You cannot extend the subclass 300 visa under any circumstance. You must get married to your prospective partner within the visa period and apply for a partner visa.
Yes. You can apply for a tourist visa to see your prospective partner in Australia. However, you must be outside Australia when a decision on your visa subclass 300 is made.