Working Holiday Visa Conditions
There are a number of conditions that apply to working holiday visa holders. Consequences for violating these conditions range from cancellation of your visa to being placed in Immigration Detention. It is important to be aware of the working holiday visa conditions in Australia before applying for your visa so that you can ensure your application will be successful. Working holiday visa conditions are subject to temporary changes due to COVID-19.
If you are preparing to apply for a working holiday visa in Australia, contact Total Law for assistance from our team of qualified immigration experts. Call +1 844 290 6312 or use the online contact form to get personalized advice on your immigration process.
What is a Working Holiday Visa?
The working holiday scheme is a visa specifically intended for foreign nationals from other countries between the ages of 18 and 30 who plan on traveling, studying, and working in Australia for a period of up to one year.
Young people from eligible countries who meet tertiary qualifications can participate in specified work to pay for their vacation in Australia. For example, a primary candidate for the working holiday visa subclass is a high school graduate taking part in a gap year before attending college.
This visa provides a good option for young adults who wish to visit Australia while also working there to earn money to pay for their living expenses. There are several requirements and conditions applicants must meet during the planning phase and when traveling to Australia.
It is important to review the conditions for the working holiday visa prior to application. Breaching the conditions of the visa could lead to:
Cancellation of the visa
Deportation from Australia
Being held in Immigration Detention
A negative impact on future visa decisions both in Australia and elsewhere, including immediate loss of eligibility
In addition, it is recommended to wait to book your travel and accommodations until you are approved for the visa.
Australian Immigration does not require that working holiday visa holders book their accommodations prior to travel, but arranging accommodations in advance may provide more cost-efficient options than waiting until your arrival.
If you do not meet the requirements for the working holiday visa, there are other visas that will allow you to have a holiday in Australia, such as a visitor visa.
"I'm very happy with the standard of training received on the OISC Level 1 course, i passed my exam. Thank you!"
"My application was approved and a huge weight has been lifted from our shoulders this year "
"We used this service for the spouse visa extension application to assure that all the information was valid and correct."
The working holiday visa is subject to temporary changes due to COVID-19 and its impact on the economy. Due to a skills shortage, work holiday visa limitations were temporarily relaxed beginning in January 2022. Generally, students on work holiday visas in Australia are limited to working 40 hours per fortnight as a condition of the Subclass 500 visa.
The temporary change to this limitation allowed student visa holders to work additional hours. This temporary condition will be reviewed periodically. Check with a qualified immigration lawyer such as at Total Law who can advise you on the most up-to-date limitations and conditions. Other visa conditions are not flexible and will remain in place.
Work Holiday Visa - Limitations for Workers
While in Australia on a work holiday visa, you can generally stay for up to a year from the date of your arrival. The latest date by which you must arrive in Australia will be listed on your visa. Workers who complete regional or farming work that is specified by the Australian Government may be eligible to stay for 2-3 years on a work holiday visa. Foreign workers on this visa are permitted to come and go from Australia during the valid time of the visa. However, there are also limitations for workers. Work holiday visa holders are limited to a 6-month employment period by the same employer.
To apply for a second work holiday visa, you must generally work for a minimum time length of 88 days as a specified worker in a specific region of the country. The limitations of the working holiday visa schemes are intended to promote travel throughout Australia, as opposed to other types of working visas which are primarily focused on working.
Work Holiday Visa - Limitations for Students
Working holiday schemes allow visa holders to study in addition to taking part in specified work. However, in addition to the other working holiday visa conditions, students face several other limitations that may be cause for consideration during the application process.
As of 2022, requirements allow work holiday visa holders to study in Australia for a maximum of only 4 months while engaging in part-time employment. Students who plan to stay in Australia and study for longer than 4 months should apply for a different type of student visa.
Eligibility Conditions Overview
All working holiday visa applicants must meet the following conditions:
Applicants must possess a valid US passport or a passport.
Applicants must be between the ages of 18 and 30 at the time of application.
Working holiday visa applicants must have a high school diploma or equivalent qualification.
Applicants are not permitted to bring their dependent children on this visa.
Applicants may not have previously held Australian visa 462 or visa 417.
Working holiday visa applicants must have funds to support themselves for the initial term of their visa and to purchase return fares to the US.
Applicants must meet good character and health eligibility requirements.
Working holiday visa applicants must provide any additional documents requested by the Australian Immigration Department.
The working holiday visa has a one-year validity period. Applicants have a year from the date the visa was issued to enter Australia.
Age Requirements and Exemptions
Generally, applicants for Australia's 417 employment and travel visa must be between the ages of 18 and 30.
While working holiday visa holders must be 30 or younger at the time of application, they will not lose the right to remain in the event that they turn 31 while in Australia.
In some cases, individuals may be exempt from this age requirement. Consult a qualified immigration professional such as at Total Law if you have questions about age requirement exemptions.
Although this Australian work visa is intended for foreign nationals under the age of 30, the demands of older visa applicants who do not meet the age limit can be better served by alternative Australian visas including business visas or eVisitor visas.
Language Requirements
United States citizens applying for a work holiday visa in Australia are not required to provide English language proficiency test results during their application for a working holiday visa.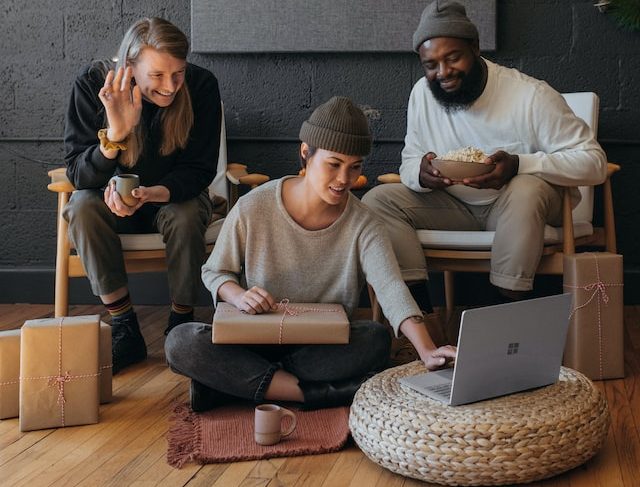 Financial Requirements
Working holiday visa holders must meet a financial requirement in order to prove that they have sufficient funds to travel and work throughout Australia. The financial requirement applies whether you are working or studying in Australia. Visa holders must have an appropriate amount of funds available to pay for travel to and from Australia as well as to support themselves and cover living expenses during the initial stage of their visa. The standard amount required is 5,000 AUD. You may need:
A copy of your flight itinerary or airline tickets
A certified copy of your bank statement or financial documents
Additional funds to purchase a return ticket if you do not have proof of one
Working holiday visa holders who can provide evidence that they arrived in Australia between January 19, 2022, and April 19, 2022, may be eligible for a refund of the visa application fee charged by the Immigration Department.
How Can Total Law Help?
At Total Law, our team of qualified immigration experts can answer all of your questions about Australian working holiday visa conditions and help guide you through the application process.
Your Total Law advisor will ensure you are up to date on all of the regulations and requirements you need to know about in order to have the best chance of being approved for your chosen visa.
For further information on Australian visas and working holiday visa conditions, contact us at +1 844 290 6312 or use our online contact form to get in touch with our team of expert immigration lawyers today.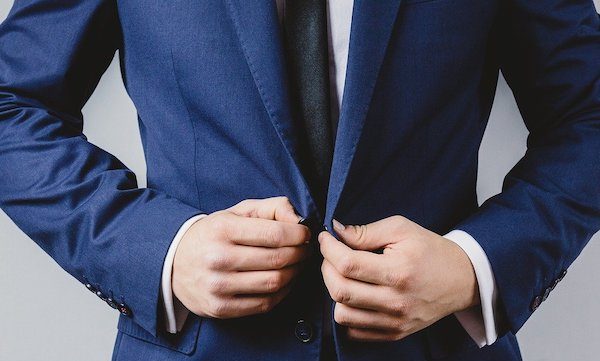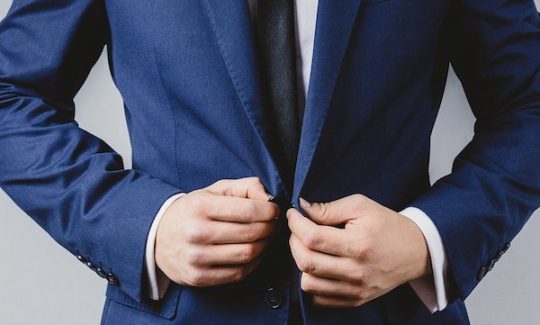 Advice Package
Comprehensive immigration advice tailored to your circumstances and goals.
Application Package
Designed to make your visa application as smooth and stress-free as possible.

Fast Track Package
Premium application service that ensures your visa application is submitted to meet your deadline.
Appeal Package
Ensure you have the greatest chance of a successful appeal. We will represent you in any case.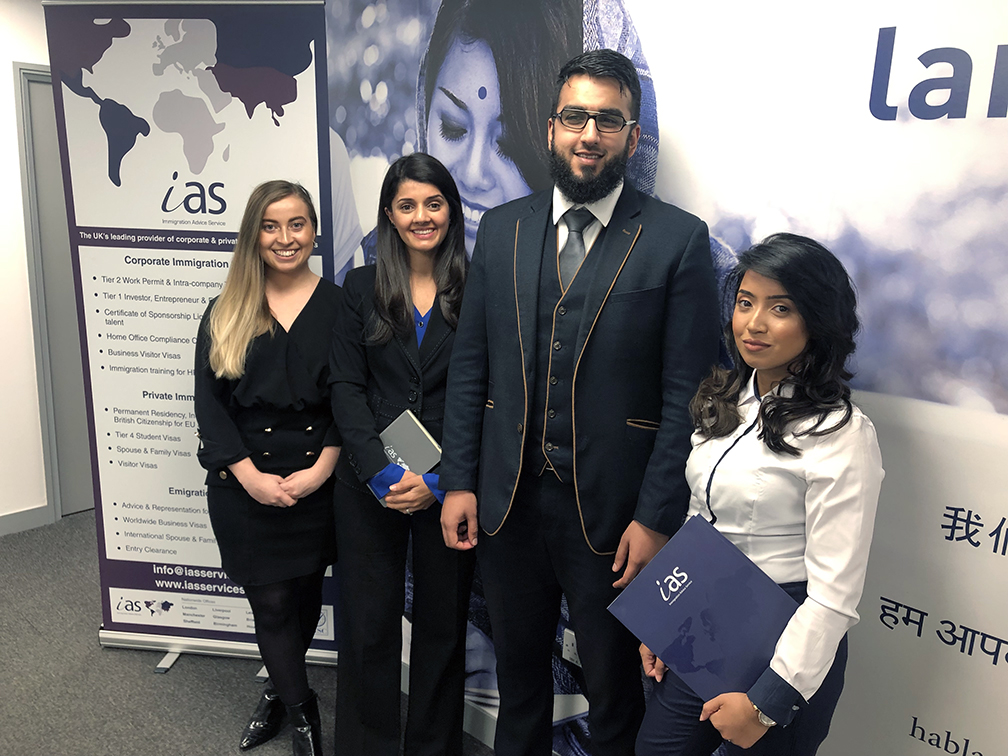 The Advice Package
During this untimed Advice Session with our professional immigration lawyers in London, you will receive our comprehensive advice, completely tailored to your needs and your situation.
Request the Advice Package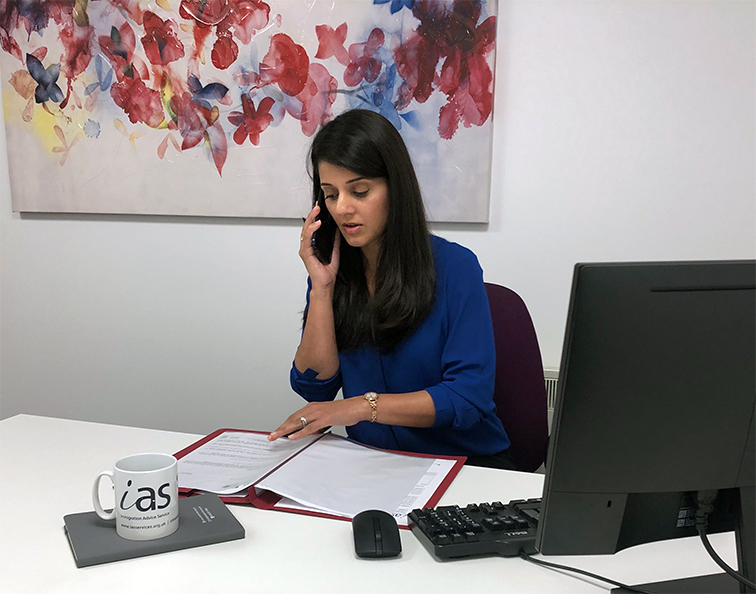 The Application Package
With our Application Package, your dedicated immigration lawyer will advise you on your application process and eligibility. Your caseworker will then complete and submit your forms to the Home Office on your behalf.
Request the Application Package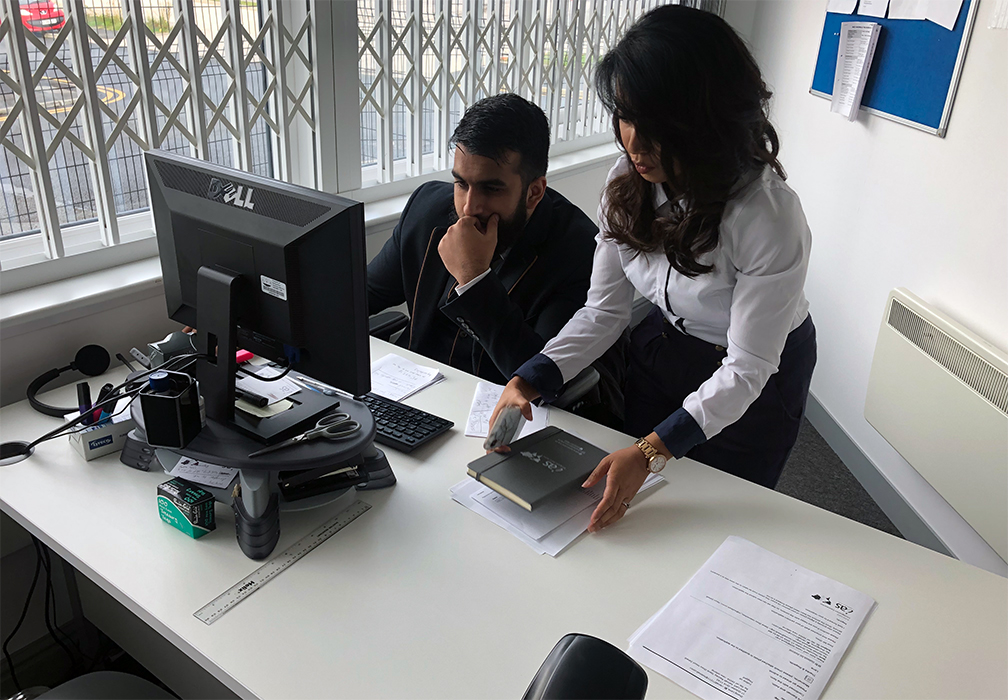 The Fast Track Package
Our Fast-Track Application Package is a premium service for those who need to submit their application in time with their deadlines. Your case will become a top priority for our lawyers and you will benefit from our highest-quality services.
Request the Fast Track Package
The Appeal Package
By choosing our Appeal Package, you can rely on our lawyers' legal knowledge and experience to ensure you have the highest chance of a successful appeal. We will also fully represent you in any hearings/tribunals.
Request the Appeal Package
Related pages for your continued reading.
Frequently Asked Questions
Yes, in some cases it is possible for a visa holder to extend the working holiday visa for up to 12 months. If you have a current working holiday visa consult a qualified immigration lawyer regarding your options for an extension for the working holiday visa subclass. Do not overstay the valid dates of your visa. You must apply for an extension prior to the expiration of your current visa or else leave Australia and apply for a new visa from outside the country.
A working holiday visa in Australia is valid for 12 months from the date you enter the country. Working holiday makers must enter Australia no later than the first entry date listed on their visa.
No. Because the working holiday visa is a multiple-entry visa, you are free to leave and re-enter Australia as often as you like during the 12-month period of your visa. However, you must ensure you meet the requirements for short-term employment in the working holiday program. A qualified immigration professional can help you to navigate working holiday agreements if you plan on traveling out of the country during your visa term.
No, working holiday visa holders are not officially required to obtain health insurance coverage. Keep in mind that if you choose not to purchase health insurance for the duration of your visa, you will be treated as a private patient and be held personally responsible for any medical expenses incurred while in Australia. Purchasing travel insurance and health insurance can protect you against unforeseen financial expenses in the case of an accident, illness, or health emergency. Visa applicants are required to show evidence that they have enough money to support themselves while in Australia.