Australian Corporate Immigration
Australian corporate immigration applies to Australian or overseas businesses that intend to hire skilled foreign workers.
Our expert immigration lawyers at Total Law can help you through the process of hiring overseas workers. Contact us at +1 844 290 6312 or use the online contact form to get in touch.
Who is Eligible to Sponsor Skilled Overseas Workers?
There are two categories of employers that can sponsor overseas workers to come to Australia;
Standard Business Sponsorship (SBS): Standard business sponsors have an agreement with the Australian Government. This agreement allows eligible Australian or overseas businesses to sponsor skilled foreign nationals to work in highly skilled occupations in Australia. There are two visa streams under which standard sponsors can sponsor skilled overseas workers.

The Temporary Skilled Shortage (TSS) visa (Subclass 482); and
The Skilled Employer Sponsored Regional visa (Subclass 494) program.

Temporary Activity Sponsorship

: Temporary activity sponsors can sponsor skilled workers for a Temporary Activity visa (Subclass 408), Temporary Work (International Relations) visa (Subclass 403), and Seasonal Worker Program stream or Pacific Labour Scheme stream visa
They can also nominate and sponsor an applicant for a training visa (Subclass 407) that allows an individual to engage in a professional development training program in Australia for a period of up to two years.
"I'm very happy with the standard of training received on the OISC Level 1 course, i passed my exam. Thank you!"
"My application was approved and a huge weight has been lifted from our shoulders this year "
"We used this service for the spouse visa extension application to assure that all the information was valid and correct."
Duties of Employer Sponsor to Foreign Nationals
Certain sponsorship obligations apply to all standard business sponsors that hire foreign nationals. These employers must also comply with the Fair Work Act, which dictates the minimum terms and conditions of employment.
The sponsorship obligations that approved SBS sponsors and former SBS-approved sponsors must stick to include the following;
To avoid biased hiring practices.
To work together with inspectors.
To provide the primary visa holder with comparable job terms and conditions (specifically, to pay the market salary rate as specified).
To cover the required costs of the visa holder's (or a previous visa holder's) departure from Australia.
To pay the Commonwealth the required costs of identifying and removing the former visa holder from Australia.
To keep records.
To supply the Department of Home Affairs with records and information.
To inform the Department of Home Affairs of any alterations in a qualified sponsor's, a former approved sponsor's, a visa holder's, or a former visa holder's conditions.
To ensure that a visa holder performs or engages in a profession, program, or activity recommended by an approved sponsor (including by preventing the hire of a visa holder).
To require an approved sponsor or former approved sponsor to refrain from recovering, transferring, or taking any step that would cause another person to pay for the required fees.
To require a qualified sponsor or a former approved sponsor to complete the necessary training requirements (before 12 August 2018).
Sponsorship obligations for approved Temporary Activity Sponsors include the following:
To work with inspectors.
To keep records.
To supply documents and information to the Minister.
To inform the Department when specific events occur.
To inform the Department of specified occurrences or modifications.
Not to recoup, charge, or transfer certain costs.
To pay a fee to identify or remove an illegal non-citizen.
Ensure that the visa holder does the employment, program, or activity stated in their visa application.
To obtain an acceptable standard of housing for temporary visa holders.
To cover the expenditures of sponsored visa holders' trips.
Local Worker Training or Upskill Commitments Requirements for Employers who Hire Foreign Nationals
The Skilling Australians Fund (SAF) levy payment must be made in full when a business appoints an overseas worker under the TSS visa and SESR program, the Employer Nomination Scheme (ENS) (Subclass 186)/Regional Sponsored Migration Scheme (RSMS) (Subclass 187) visa programs. The amount of the tax is determined by the business's annual revenue. Dependent visa applicants are exempt from the levy.
Small (annual revenue of less than $10 million) – (TSS) A$1,200 per year, or a fraction of that amount – (ENS/RSMS) One-time payment of $3,000
Other businesses – A$1,800 per year or a fraction of it – A$5,000 one-time payment
Businesses are not allowed to pass on the SAF charge fees to skilled foreign workers. However, since the implementation of the SAF, an approved or former approved sponsor is no longer required to satisfy the stipulated training requirements. There might be exceptions if the ENS nomination application was lodged before 12 August 2018.
List of Skilled Occupations which Foreign Nationals may Fill
A foreign worker must be nominated by an Australian employer to fill a vacant position in a profession on the Priority Migration Skilled Occupations List (PMSOL), the Medium and Long-term Strategic Skills List (MLTSSL), the Short-term Skilled Occupation List (STSOL), or the Regional Occupation List (ROL).
These occupation categories relate to the visa programs listed below:
ENS visa (Subclass 186).
RSMS visa (Subclass 187).
Skilled Independent (Points-tested stream) visa (Subclass 189).
Skilled Nominated visa (Subclass 190).
Training visa (Subclass 407).
TSS visa (Subclass 482).
Temporary Graduate visa (Subclass 485) – Graduate Work.
Skilled Regional (Provisional) visa (Subclass 489).
Skilled Work Regional (Provisional) visa (Subclass 491).
SESR (provisional) visa (Subclass 494).
However, the above list clarifies the following:
The Australian and New Zealand Standard Classification of Occupations (ANZSCO) code for each profession. The ANZSCO contains information about employment skill levels, credentials, and experience required to be employed in occupations.
Disclaimer that prevents the occupation from being used in certain situations (applies to the ENS and TSS visas only).
Whether or not the occupation is on the PMSOL, MLTSSL, STSOL, ROL, or RSMS ROL List.
The authority in charge of skill evaluations.
The TSS visa program is one example of how the Skilled Occupation List has been used. This visa allows Australian and international firms to sponsor skilled foreign employees to fill specified positions temporarily. There are three streams to consider:
Short-term stream – This stream is for STSOL occupations for up to 2 years (or up to four years if an ITO is added).
Medium-term stream – This stream is for up to four-year occupations on the MLTSSL.
Labour Agreement stream – This stream complies with a labor agreement if a demonstrable demand cannot be fulfilled in the Australian labour market under the TSS.
However, some applications may be eligible for priority processing to fast-track your work visa application.
Employees' Language Proficiency Requirements
The English language requirements vary depending on the visa category requested.
Employees sponsored to take a job in Australia under the TSS and SESR visa programs must prove language ability except if excluded due to the following reasons:
The person holds a valid passport provided by the United Kingdom, the United States of America, Canada, New Zealand, or the Republic of Ireland;
The person has completed a minimum of five years of full-time study in a secondary and/or a university where the means of instruction was conveyed in English.
The individual is an employee of an overseas business who travels to Australia to work for the same company or their associate company and has a nominated base salary of at least A$96,400 per year (with superannuation).
Medical Examination Requirements for Sponsored Employees
Employees sponsored to work in Australia may be subjected to medical tests depending on risk factors such as their travel and residency history and the length of their anticipated stay in Australia.
The health assessment process is determined by the visa filed for, the applicant's age, the expected duration of stay, the applicant's medical records, the activities they seek to participate in while in Australia, and the appropriate Public Interest Criteria (PIC) that must be satisfied in terms of health. Medical and X-ray tests, as well as an HIV test, hepatitis B or C test, or other testings, must be conducted.
If a Medical Officer of the Commonwealth (MOC) determines that an applicant's health is unfit, a health waiver may be provided for certain visa Subclasses.
First, the applicant must satisfy all the other visa-qualifying requirements. The Department must be satisfied that issuing the visa will not incur a significant expense to the country and/or restrict Australian citizens from obtaining limited healthcare or community services.
The Department will not provide a health waiver if the applicant does not satisfy the health criteria because of the following:
If the individual has an active TB; and/or
If the person's condition poses a potential risk to the community or a hazard to public health
How can Total Law Help?
Total Law's immigration attorneys have helped several clients complete Australian business immigration and visa applications. With our wealth of experience, we can guarantee you a seamless and successful application process. As immigration lawyers, we help to ease the difficulties involved with interpreting Australian immigration law.
Our expert immigration lawyers help determine your eligibility, advise you on how to meet deficient areas, and help you gather necessary supporting documents for your visa application. We will advise you throughout the process to ensure you have the best outcome. So reach out to us today at +1 844 290 6312 or use the online contact form to get in touch with an attorney.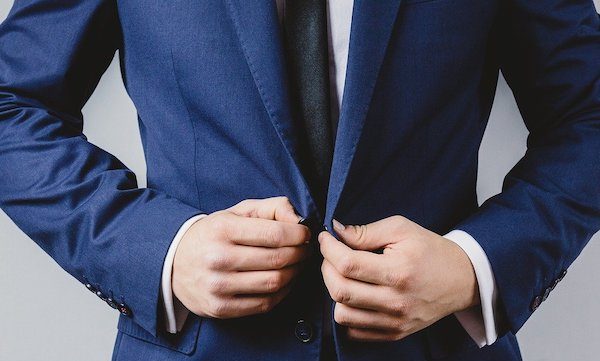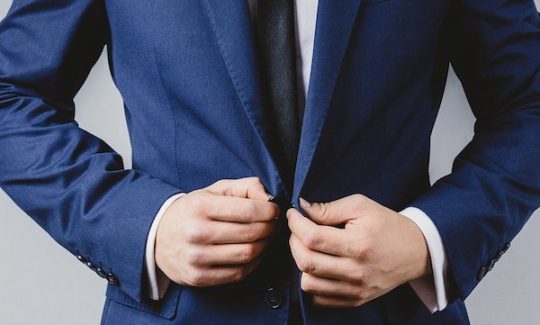 Advice Package
Comprehensive immigration advice tailored to your circumstances and goals.
Application Package
Designed to make your visa application as smooth and stress-free as possible.

Fast Track Package
Premium application service that ensures your visa application is submitted to meet your deadline.
Appeal Package
Ensure you have the greatest chance of a successful appeal. We will represent you in any case.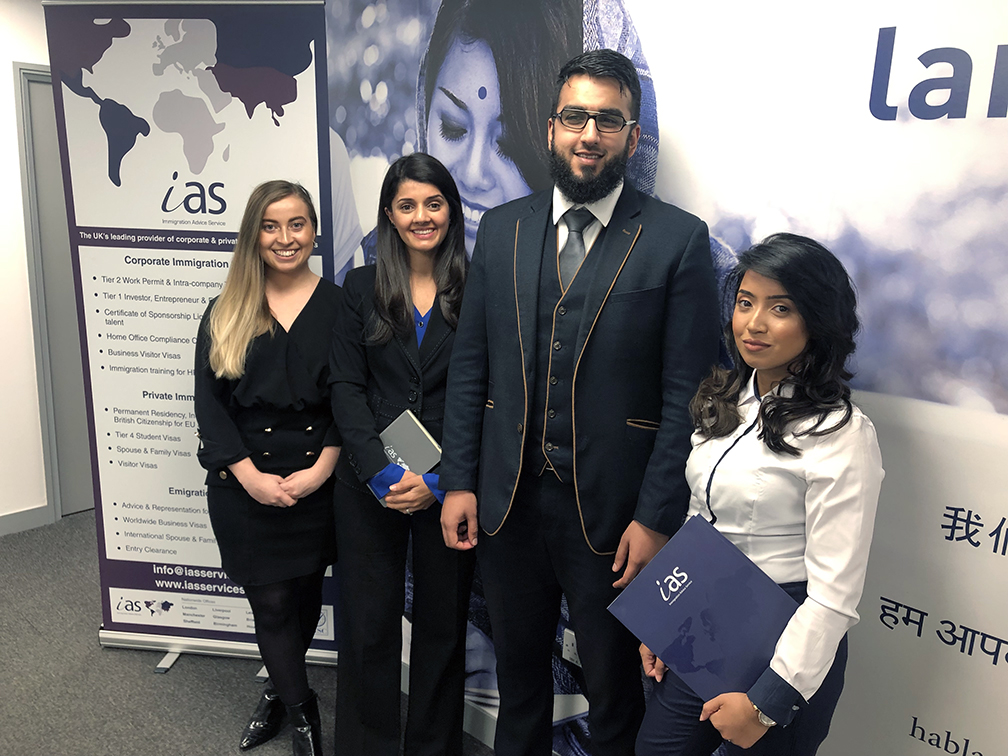 The Advice Package
During this untimed Advice Session with our professional immigration lawyers in London, you will receive our comprehensive advice, completely tailored to your needs and your situation.
Request the Advice Package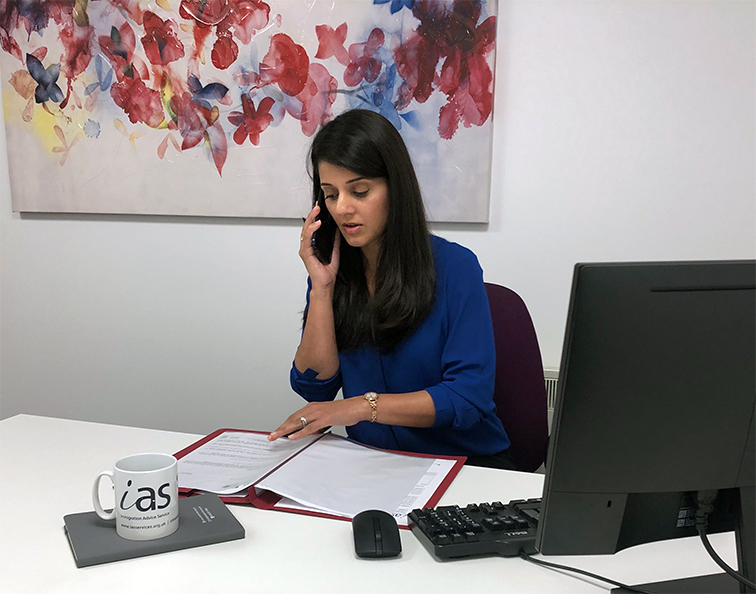 The Application Package
With our Application Package, your dedicated immigration lawyer will advise you on your application process and eligibility. Your caseworker will then complete and submit your forms to the Home Office on your behalf.
Request the Application Package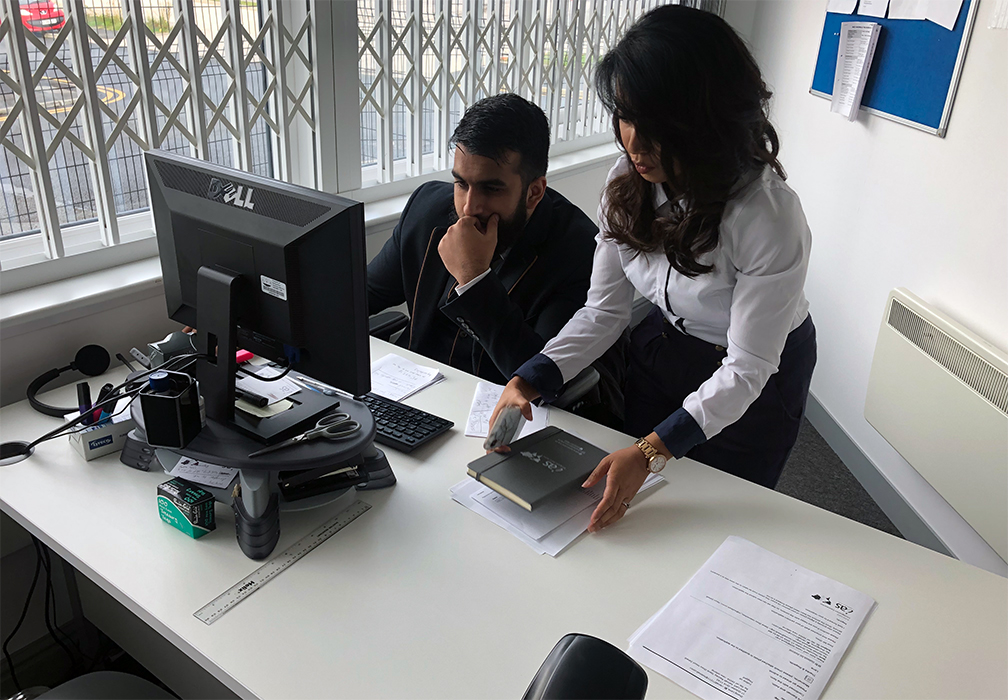 The Fast Track Package
Our Fast-Track Application Package is a premium service for those who need to submit their application in time with their deadlines. Your case will become a top priority for our lawyers and you will benefit from our highest-quality services.
Request the Fast Track Package
The Appeal Package
By choosing our Appeal Package, you can rely on our lawyers' legal knowledge and experience to ensure you have the highest chance of a successful appeal. We will also fully represent you in any hearings/tribunals.
Request the Appeal Package
Related pages for your continued reading.
Frequently Asked Questions
There are no limits to the number of foreign workers a company may sponsor, given that the sponsor satisfies the requirements for sponsorship, such as a good record of or dedication to using local labor and non-discriminatory employment policies.
On the other hand, employers requesting an advanced position as Standard Business Sponsors with Accreditation status must complete specific standards. However, labour market testing is required for employer-sponsored visas.
There are different work visas you can sponsor your foreign workers for, after which they may be eligible for permanent residency. You should consider the following:
Temporary Skill Shortage Visa (TSS Visa)
Employer Nomination Scheme (subclass 186)
Subclass 494 Skilled Employer Sponsored (Regional)
Subclass 400 Temporary Work (Short Stay Specialist) visa
Subclass 403 Temporary Work (International Relations) visa
Subclass 407 Training visa
Subclass 408 Temporary Activity visa
Labor agreements