US Work Visas for Pakistani Citizens
The U.S. offers various work visa options for individuals from around the world, including Pakistani nationals. In this comprehensive guide, we will walk you through the different types of work visas, eligibility criteria and the process for applying for a U.S. work visa.
Total Law's team will provide comprehensive support in gathering, organising, and verifying the necessary documents from Pakistan for your visa application to the United States. Call us at +1 844 290 6312 now.
How to Apply for a US work Visa
Applying for a U.S. work visa as a Pakistani citizen can be a complex process, but with the right guidance, it can be a manageable and successful journey. Here is a detailed step-by-step guide along with relevant information to help Pakistani applicants navigate the process effectively:
"I'm very happy with the standard of training received on the OISC Level 1 course, i passed my exam. Thank you!"
"My application was approved and a huge weight has been lifted from our shoulders this year "
"We used this service for the spouse visa extension application to assure that all the information was valid and correct."
1. Identify the Appropriate Visa Type 
Before starting your U.S. work visa application, you must determine the most suitable visa category for your specific situation. This involves considering your qualifications, job offer, and the nature of your prospective employment. The most common work visa options for Pakistani citizens include the H-1B, L-1, O-1, and E-2 visas.
2. Secure a U.S. Job Offer 
Most U.S. work visas require a job offer from a U.S. employer. Therefore, your first step should be to secure employment with a U.S. company willing to sponsor your visa. The employer will need to file a petition on your behalf, indicating their intent to hire you for a specific position. This process typically involves obtaining a labour condition application (LCA) and, in the case of the H-1B visa, participating in the annual lottery.
3. Gather Required Documents 
Once you have a job offer and your employer's petition is approved, you'll need to gather the necessary documentation to support your visa application.
Common documents include: Valid Passport: Ensure your passport is valid for the intended duration of your stay in the U.S.
Passport-size Photographs: Follow the U.S. visa photo requirements.
Job Offer Letter: A formal letter from your U.S. employer specifying the job details, including your salary and position.
Educational Qualifications: Copies of your educational certificates and transcripts.
Proof of Financial Ability: Depending on the visa category, you may need to demonstrate your financial capacity to support yourself and any dependents during your stay.
Visa Application Fee Receipt: Pay the applicable visa application fee and retain the receipt.
4. Pay Fees 
Pay the required visa application fee, which may vary depending on the visa category. The current fees are between $185-$315 depending on the applicant's visa type. Keep the payment receipt as proof.
5. Attend the Visa Interview 
After completing the DS-160 form and paying the fees, schedule a visa interview in the U.S. Embassy or Consulate in Pakistan. Be prepared to answer questions about your background, qualifications, and the nature of your intended employment in the U.S. Dress professionally and bring all necessary documentation to the interview.
6. Wait for Visa Approval 
After the interview, you will receive a decision on your visa application. If your visa is approved, you will be provided with further instructions on how to collect your visa and any additional requirements before entering the U.S.
The following visa types are avenues which Pakistan Citizens can explore through which working in the US might be a possibility.
1. H-1B Visa
Overview: The H-1B visa is designed for foreign workers with specialised skills in fields such as information technology, engineering, finance, and healthcare. It allows U.S. employers to hire foreign professionals for specific roles.
Eligibility Criteria: To qualify for an H-1B visa, you typically need at least a bachelor's degree or its equivalent in a relevant field. Additionally, your prospective job must be classified as a "specialty occupation."
Benefits and Limitations: H-1B visas are highly sought after due to their long validity periods (up to six years) and the opportunity for visa holders to bring their immediate family to the U.S. However, there is an annual cap on the number of H-1B visas issued, making competition fierce.
2. L-1 Visa 
Overview: The L-1 visa is ideal for intracompany transferees who work for multinational companies. It allows employees to transfer from a foreign office to a U.S. office within the same organisation.
Eligibility Criteria: To be eligible, you must be an executive, manager, or an employee with specialised knowledge within the company. The U.S. and foreign entities must have a qualifying relationship.
Benefits and Limitations: The L-1 visa permits dual intent, meaning you can pursue a Green Card while on this visa. It's also advantageous for employees of multinational corporations who want to experience working in the U.S.
3. O Visa
Overview: The O-1 visa is for individuals with extraordinary abilities or achievements in fields such as arts, sciences, business, athletics, and more. It encompasses two categories: O-1A for individuals with extraordinary abilities in the sciences, education, business, or athletics, and O-1B for those in the arts.
Eligibility Criteria: To qualify for an O visa, you must demonstrate a high level of expertise and recognition in your field. You may need to provide evidence like awards, publications, or a significant body of work.
Benefits and Limitations: O visas are known for their flexibility and the absence of a cap on the number of visas issued annually. You can bring your immediate family to the U.S. as dependents. O visas are initially granted for up to three years, with extensions available.
4. E Visa
Overview: The E visa is for treaty traders and investors from countries with trade treaties with the U.S. It includes two categories, E-1 for treaty traders and E-2 for treaty investors.
Eligibility Criteria: To qualify, you must be a national of a treaty country and be engaged in substantial trade or investment activities with the U.S. Your business must also meet specific requirements.
Benefits and Limitations: E visas offer a path for entrepreneurs, business owners, and traders to work in the U.S. for extended periods. They do not have a maximum limit on visa numbers.
The US work Visa Requirements and Application Process
Key Requirements for Obtaining a U.S. Work Visa:
Genuine Intent: One of the fundamental requirements is demonstrating a genuine intent to work in the United States for a temporary period. You must convince U.S. authorities that you intend to return to your home country once your authorised stay expires.
Job Offer from the U.S. Employer: Most U.S. work visas necessitate a valid job offer from a U.S. employer who is willing to sponsor your visa. Your prospective employer must often obtain a labour certification or similar authorisation.
Qualifications and Specialization: Depending on the visa category, you must possess the required qualifications, skills, or expertise for the specific job or field. For instance, H-1B visas typically require at least a bachelor's degree or equivalent in a relevant field.
Health and Character Assessments: You may be required to undergo medical examinations to prove that you do not pose a health risk to the U.S. Additionally, you should have a clean criminal record and not be involved in criminal activities.
Compliance with U.S. Immigration Laws: Applicants must demonstrate compliance with U.S. immigration laws and regulations. Any history of immigration violations or unlawful presence can affect your eligibility.
Special Immigrant Visas for Pakistani Citizens
Special Immigrant Visas (SIVs) for Pakistani citizens are designed to provide specific immigration opportunities to individuals who have assisted the U.S. government or military in a significant capacity, particularly in regions of conflict.
Special Immigrant Visa options available for Pakistani citizens
Special Immigrant Visas are designed to provide specific immigration opportunities to individuals who have played a vital role in supporting U.S. missions abroad. While primarily aimed at Afghan and Iraqi citizens, these visas may also be relevant to Pakistani citizens due to their proximity to these conflict zones. Eligibility is often based on the nature of the work, duration of service, and the level of risk faced by the applicant.
Eligibility Requirements for SIVs
To qualify for SIVs, applicants must provide proof of employment or service for the U.S. government or military. Security clearances may be necessary in some cases, and applicants must demonstrate the significant risk they have faced due to their association with the U.S. government.
Application Process and Benefits
The application process for SIVs can be complex and may vary depending on the specific SIV program. SIVs grant legal immigration status, offering a pathway to permanent residency and U.S. citizenship. They also provide protection to those who have supported U.S. missions and face potential retaliation, recognising their vital contributions.
How can our lawyers at Total Law help you?
Our experienced immigration attorneys will work closely with you to devise a personalised visa strategy that aligns with your career aspirations and legal needs. We will help you select the most suitable visa category, ensuring that you meet all eligibility criteria, and guide you through the application process step by step.
For a consultation and to learn how we can assist you, please don't hesitate to contact us at +1 844 290 6312. Your journey to U.S. immigration success begins with Total Law.
Advice Package
Comprehensive immigration advice tailored to your circumstances and goals.
Application Package
Designed to make your visa application as smooth and stress-free as possible.

Fast Track Package
Premium application service that ensures your visa application is submitted to meet your deadline.
Appeal Package
Ensure you have the greatest chance of a successful appeal. We will represent you in any case.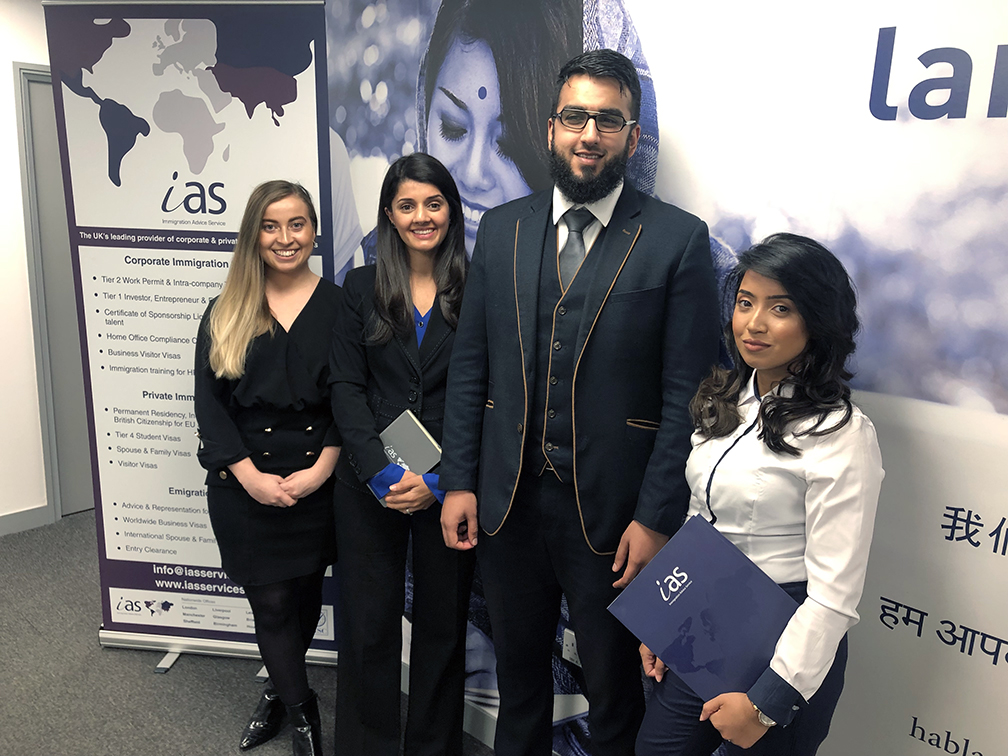 The Advice Package
During this untimed Advice Session with our professional immigration lawyers in London, you will receive our comprehensive advice, completely tailored to your needs and your situation.
Request the Advice Package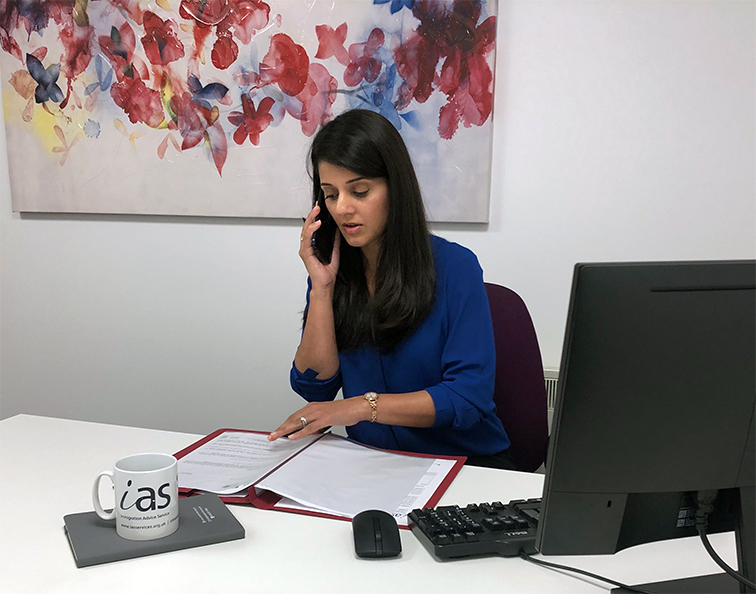 The Application Package
With our Application Package, your dedicated immigration lawyer will advise you on your application process and eligibility. Your caseworker will then complete and submit your forms to the Home Office on your behalf.
Request the Application Package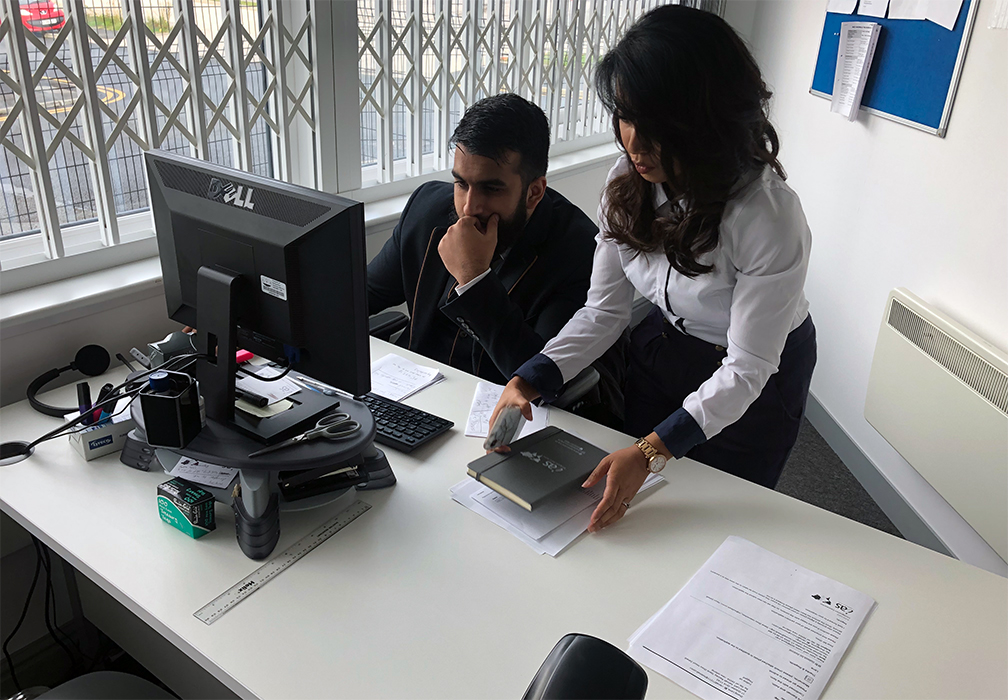 The Fast Track Package
Our Fast-Track Application Package is a premium service for those who need to submit their application in time with their deadlines. Your case will become a top priority for our lawyers and you will benefit from our highest-quality services.
Request the Fast Track Package
The Appeal Package
By choosing our Appeal Package, you can rely on our lawyers' legal knowledge and experience to ensure you have the highest chance of a successful appeal. We will also fully represent you in any hearings/tribunals.
Request the Appeal Package
Related pages for your continued reading.
Frequently Answered Questions
The amount of money needed for a work visa in the USA depends on the specific visa category, application fees, and associated costs.
Pakistani citizens can apply for a U.S. visa, including work visas, by completing the required application forms, scheduling a visa interview, and providing necessary documentation to support their application.
Qualifications for obtaining a work visa for the USA vary by visa category but often include educational requirements, job offers, and skills relevant to the specific visa type.
Pakistani citizens can obtain a work permit visa for the USA by securing a job offer from a U.S. employer, who will typically initiate the visa application process.
Obtaining a work visa in the USA can be challenging due to competition, varying eligibility requirements, and limitations on the number of visas issued for certain categories.