K1 Visa for Pakistani Citizens
The K1 non-immigrant visa is for the foreign-citizen fiancé(e) of a U.S. citizen. If you are a Pakistani citizen engaged to a U.S. citizen, this visa permits you to enter the United States and marry your partner within 3 months of arrival.
For more information on the K1 Visa or support with your visa application, call +1 844 290 6312 or contact Total Law advisers online.
K1 Visa: Introduction and Overview
The K1 Visa, also known as the U.S. Fiancé(e) Visa, is a popular visa introduced for U.S. citizens and their foreign-citizen partners looking to get married in the United States. This allows the foreign citizen to join their partner in the U.S. to live, work, and study.
After obtaining the K1 Visa and getting married within the required time frame, the U.S. citizen can sponsor their partner and file the adequate form to allow their partner to apply for a Green Card. Once they become a lawful permanent resident in the United States, they can apply for U.S. citizenship.
"I'm very happy with the standard of training received on the OISC Level 1 course, i passed my exam. Thank you!"
"My application was approved and a huge weight has been lifted from our shoulders this year "
"We used this service for the spouse visa extension application to assure that all the information was valid and correct."
Eligibility Requirement for the K1 Visa Application for Pakistani Citizens
If you are from Pakistan you must meet the eligibility requirements and provide adequate documents to prove your eligibility for the K1 Visa. You must fulfil the following eligibility criteria:
Both you (the Pakistani citizen) and your fiancé(e) must be 18 or older.
If you have been previously married to someone else, you must show that getting married to your fiancé(e) is legal – you can submit documents such as any previous divorce decrees or the death certificate of the previous spouse.
You must prove that your relationship is valid – documents such as photographs and communication (emails, text messages, chats) between you and your partner can be used to demonstrate a valid relationship.
Your sponsor must be a U.S. citizen; a green card holder cannot sponsor you for a K1 Visa.
As a couple, you must show evidence that you met in person at least once within two years of applying for the visa, except for religious, cultural, or social norms that in-person meetings would violate. In this case, you may still qualify if you file a waiver and documents or explain your circumstances and why you could not meet your fiancé(e) in person.
You and your sponsoring partner must each submit a document stating your intent to get married within 90 days after you arrive in the United States. If information such as wedding venues and invitations are available, you should include them as additional evidence.
Your sponsor must meet the income requirements to show they can support you during your stay in the U.S.
Financial Requirements for the K1 Visa to the United States
When you apply for the K1 Visa, your sponsoring partner will be required to submit Form I-134 (Affidavit of Support) to the USCIS, which will determine if the income requirements are met.
To meet the financial criteria, the K1 Visa requires a minimum of 125% of the Federal Poverty Guidelines. The 2023 minimum income requirement for a couple without dependents is $24,650.
What is a K1 Joint Sponsor?
If your sponsoring fiancé(e) cannot meet the income requirement on their own, they may then use a joint sponsor to fulfil the financial criteria.
Therefore, a joint sponsor is a person who willingly joins the U.S. sponsor and accepts the legal responsibility to support a foreign citizen immigrant financially.
Eligibility Requirements for a K1 Joint Sponsor
A joint sponsor can be unrelated to you. Thus, it can be an individual who lives outside your and your partner's household. To fulfil the eligibility requirements, the joint sponsor must be:
A U.S. citizen or a U.S. green card holder,
At least 18 years old,
Currently residing in the United States.
The K1 Visa Application Process for Pakistani Citizens: Form I-129F
Overview
To apply for a K1 Visa, the U.S. citizen must first file Form I-129F (Petition for Alien Fiancé(e)) with USCIS. The following documents are required to be submitted along with Form I-129F:
Proof that the sponsor is a U.S. citizen – copies of passport, certificate of naturalisation, or birth certificate
A copy of the Pakistani fiancé(e)'s passport
Documents proving the relationship between the U.S. sponsor and their Pakistani fiancé(e) is valid – photographs together, copies of the communication, and travel itineraries for any trips taken together.
Evidence to prove that the couple has met in person at least once within the two years before submitting the form – copies of flight bookings, hotel itineraries, and pictures.
A document that states the intent to get married within 90 days after the Pakistani-citizen partner comes to the United States. The sponsor and the foreign-citizen applicant must sign the document.
The Pakistani-citizen fiancé(e) must include a copy of all previously issued Travel Record Form I-94 used to keep track of non-citizens lawfully entering and leaving the United States.
The Pakistani-citizen fiancé(e) and the sponsoring U.S. citizen must submit one passport-style photo each.
What Happens After the Petition for Alien Fiancé(e) is Submitted?
If the USCIS requires more information, they will ask the sponsor to send a Request for Evidence (RFE).
Once the Petition for Alien Fiancé(e) is approved, the USCIS will send the case to the U.S. Department of State and notify the petitioner by sending an approval notice. The U.S. embassy in Pakistan will contact and inform the Pakistani fiancé(e).
Form DS-160: Online Nonimmigrant Visa Application
Overview
The next step in the K1 Visa application process is the online DS-160 form, which should be completed by you (the sponsored Pakistani-citizen fiancé(e)). This form is the actual K1 Visa application.
The U.S. Embassy in Pakistan will request you to file Form DS-160, which asks you about your personal, educational, and professional background, reasons for your immigration to the U.S., and personal details such as your passport number, date of birth, address, etc.
The U.S. Department of State will use the information you provide in this form to determine whether you are eligible for the K1 Visa. Therefore, you must ensure you submit all the required documents and information and complete the form correctly.
Supporting Documents for the Form DS-160
Along with the form, you (the sponsored fiancé(e)) will be asked to provide the following supporting documents:
Two passport-style photographs
Birth certificate
Valid passport
Police clearance
Criminal record – issued by your local police authority in Pakistan or any country where you have lived in the past
Sealed medical report – documents demonstrating that you have completed your medical examination and have been vaccinated in Pakistan, according to the requirements. This must be signed by physicians accredited by the U.S. Embassy in Pakistan.
Other Supporting Documents Required for the Form DS-160
Additionally, your sponsoring fiancé(e) will be required to submit the following documents:
Affidavit of support (Form I-134) – to declare financial support for you as their sponsored fiancé(e)
Copies of documents demonstrating most recent tax returns (from the last three years)
Proof of relationship – This is the copy of Form I-129F that the USCIS approved.
Please note that any documents not in English must have a certified English translation.
Gathering all the necessary documentation for the visa application can be complicated and stressful for anyone wanting to join their fiancé(e) in the U.S. Total Law is a team of experienced immigration lawyers who have helped many Pakistani citizens during their K1 Visa application process by assisting them in assembling the required supporting documentation and offering additional advice to make the process less stressful.
The K1 Visa Interview
Once your application is submitted, the U.S. embassy in Pakistan will contact you and invite you for a visa interview. The interview will usually take place in the next 4-6 weeks in your nearest U.S. embassy or consulate.
The U.S. Embassy is located in Islamabad, and U.S. Consulates are in Karachi, Lahore, and Peshawar.
You should bring all the required documentation with you for your visa interview. This ensures the interviewing officer has all the information they need to make a faster decision on your application.
The interviewing officer will ask you about your background and your trip to the United States. They will consider all the supporting documents you bring with you and your answers to determine whether your K1 Visa should be approved.
K1 Visa Processing Times
The decision will be made either on the same day of your visa interview or shortly afterwards. You might be asked to submit additional documents or information directly to the U.S. consulate. However, the time taken to get to this stage can vary greatly depending on individual circumstances and visa processing backlogs. You can expect the whole process to take up to 18 months.
Once granted a K1 Visa, holders have six months to travel to the United States from Pakistan.
Common Reasons for K1 Visa Denial
Overview
Due to the strict guidelines you must consider and requirements you must meet to apply for the K1 Visa, some visa applications are unsuccessful.
In 2022, the USCIS received 48,118 Petitions for Alien Fiancé(e) and denied 9,492.
There are various reasons why a K1 Visa might be denied. The most common ones are due to not meeting the required criteria, such as the following:
Inadequate proof of a valid relationship
Not meeting the K1 Visa financial requirement
Failure to show the intent to get married within 90 days
Being legally married to someone else and failing to present any evidence of divorce, annulment, or death of the previous spouse.
Having a criminal record
Inaccurate claims in your visa application or interview
What to Do if Your K1 Visa is Denied?
If your K1 Visa application is denied, you can appeal the decision (the appeal form is $630 to submit) or re-apply for the K1 Visa, ensuring you address the stated reason for the previous visa denial.
If you do not wish to do any of the above, you have the option of getting married in Pakistan or any other foreign country and applying for a CR1 Visa, which will permit you to enter the United States as a permanent resident.
Getting married in the United States is a common desire of many foreign nationals engaged to U.S. citizens. However, the strict criteria that have to be met to obtain a U.S. visa successfully can prevent many applicants from joining their partners.
Total Law advisers offer guidance during the visa application process to ensure that all the strict requirements are satisfied and guarantee the highest visa approval chances.
Contact Total Law today for more information about the services offered. Call +1 844 290 6312 or contact one of our advisers online.
Advice Package
Comprehensive immigration advice tailored to your circumstances and goals.
Application Package
Designed to make your visa application as smooth and stress-free as possible.

Fast Track Package
Premium application service that ensures your visa application is submitted to meet your deadline.
Appeal Package
Ensure you have the greatest chance of a successful appeal. We will represent you in any case.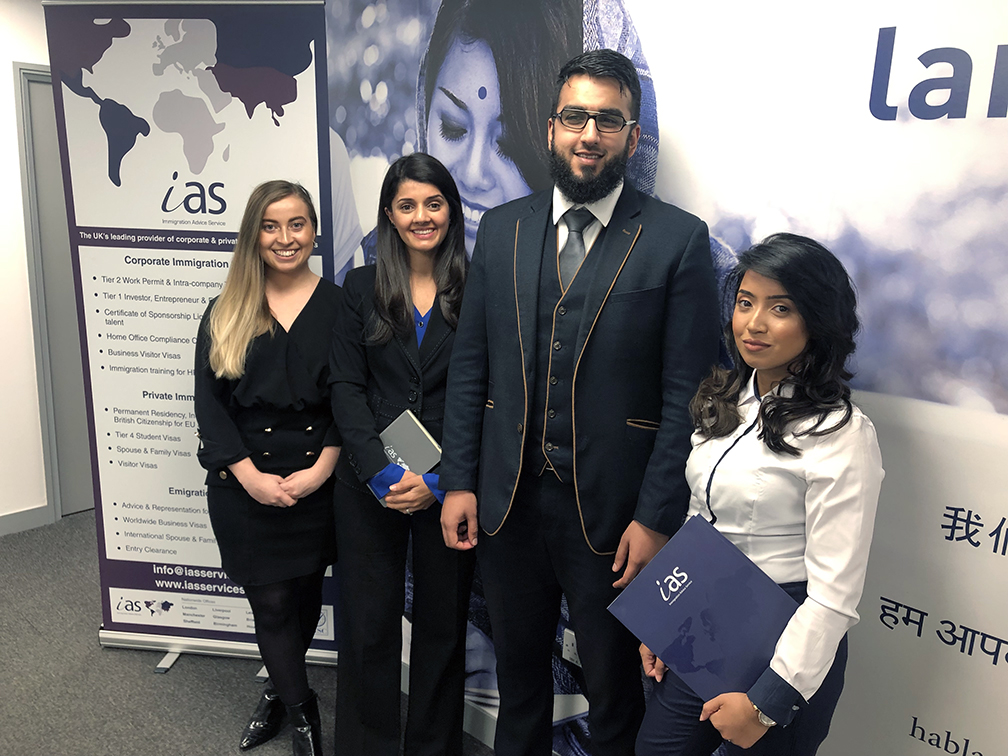 The Advice Package
During this untimed Advice Session with our professional immigration lawyers in London, you will receive our comprehensive advice, completely tailored to your needs and your situation.
Request the Advice Package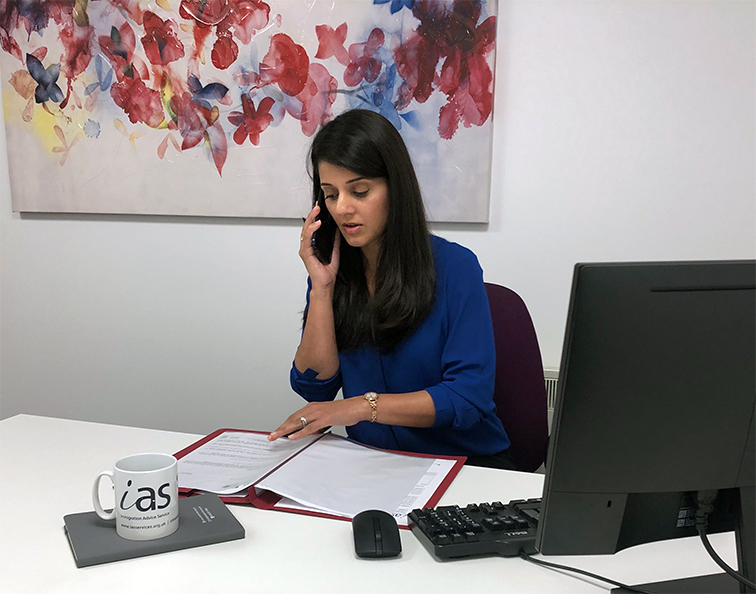 The Application Package
With our Application Package, your dedicated immigration lawyer will advise you on your application process and eligibility. Your caseworker will then complete and submit your forms to the Home Office on your behalf.
Request the Application Package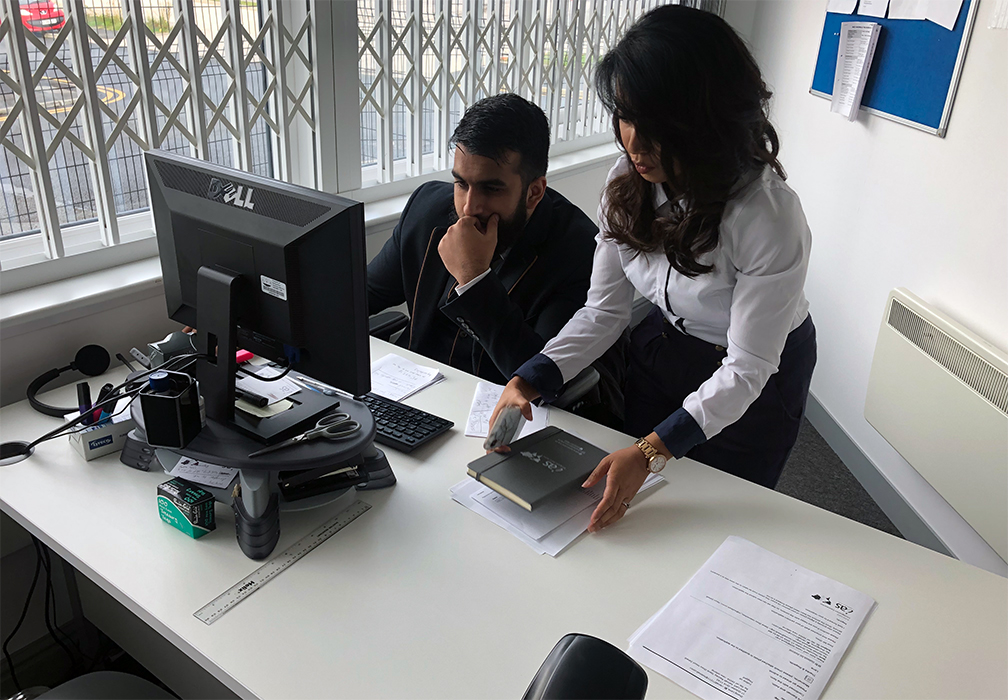 The Fast Track Package
Our Fast-Track Application Package is a premium service for those who need to submit their application in time with their deadlines. Your case will become a top priority for our lawyers and you will benefit from our highest-quality services.
Request the Fast Track Package
The Appeal Package
By choosing our Appeal Package, you can rely on our lawyers' legal knowledge and experience to ensure you have the highest chance of a successful appeal. We will also fully represent you in any hearings/tribunals.
Request the Appeal Package
Related pages for your continued reading.
Frequently Asked Questions
No. After 90 days from your arrival, the K1 Visa will automatically expire. However, it is possible to get an extension in exceptional circumstances. You should reach out to an immigration specialist for advice on extending your K1 Visa if you have failed to get married within the correct timeframe.
You can work with a K1 Visa if you apply for work authorisation (Form I-765). Your work authorisation will expire at the same time as your K1 Visa.
Once you come to the U.S. on a K1 Visa and marry your partner, you can file Form I-485 to become a permanent resident (Green Card holder) and eventually a US citizen.