US Work Visas for Indian Citizens
Indian citizens wanting to work in the US need to apply for a Work Visa and it can be challenging to know which visa is the most suitable.
Let our lawyers at Total Law help secure your US Work Visa by guiding you through this complex process. Call today on +1 844 290 6312 and speak to one of our experienced professional advisers or contact us through our online form.
Overview of US Work Visas
Several nonimmigrant visas allow Indians from many professions to work in the US. Before you can apply for one of the US Work Visas your employer has to file a petition with the United States Citizenship and Immigration Services (USCIS). Only if this petition is successful can you then apply for a Work Visa.
The type of visa you apply for will depend on the nature of your profession, the duration of stay and whether dependants are to accompany you to the US.
Having the right Work Visa is essential in order to work legally in the US so it is important to understand your options and the requirements for each visa. Some visas also offer a pathway to a Green Card.
Working and living in America is attractive for many Indian citizens and with the right visa, it is possible for those who fulfil the criteria.
"I'm very happy with the standard of training received on the OISC Level 1 course, i passed my exam. Thank you!"
"My application was approved and a huge weight has been lifted from our shoulders this year "
"We used this service for the spouse visa extension application to assure that all the information was valid and correct."
There are a number of Work Visas suitable for citizens of India.
H-1B Workers in Speciality Occupations
The H-1B Work Visa is one of the most sought-after visas as it is valid for three years with the option to extend for a maximum of six years and is also a route towards a US Green Card.
Applicants usually require a Bachelor's or Higher degree equivalent and typically work in specialized occupations or industries.
Once the H-1B Visa expires you will have to apply for another visa or leave the country. If you wish to apply for a Green Card you should do this well in advance of the expiry date of your H-1B Visa as the application process is very lengthy.
I Representative of Foreign Media
An I Visa is available for representatives of foreign media and allows holders to work in the US if their activities are essential to the functioning of their Indian-based organisation.
The visa is only valid while the activities are being carried out. However, it is possible to switch to from an I Visa to another visa as long as you meet the requirements for the new permit.
L-1 Intracompany Transferee Visa
The L-1 Intracompany Transferee Visa allows a US employer to move an executive or manager from its Indian office to work in its US office for an initial period of three years.
An L-1 Visa also permits an Indian company that doesn't have an affiliated US office to send a manager or executive to the United States to establish one within 12 months.
However, it is possible to apply to request an extension of an L-1 Visa in increments of two years up to a maximum of seven years.
L-2 Dependants
Recipients of an L-1 Intracompany Transferee Visa can apply for a visa for their spouse and unmarried children under the age of 21. Entry is considered under the L-2 nonimmigrant classification and if approved the granted period of stay is generally the same as that for the employee.
O Extraordinary Ability
An O-1A Visa is available for individuals possessing extraordinary abilities in fields including science, art, athletics, business or education. The O-1B Visa is available for those who demonstrate a record of extraordinary achievement in film or television with those achievements being recognised nationally or internationally.
O-2 Visas are for individuals who will accompany an athlete or artist as part of a specific event. An O-3 Visa is for the spouse or children of O-1 or O-2 Visa applicants.
The initial period of stay for the O nonimmigrant visa is up to three years with extensions available in increments of up to one year.
Holders of an O-1 Work Visa can change employers while in the US, with the new employer required to act as their sponsor.
P Athletes or Entertainers
The P categorisation of US Work Visas is aimed at athletes and entertainers as well as those who come to the US under an exchange program.
Eligibility criteria include participating in a specific athletic competition or performance and being internationally recognised in your field.
The initial period of stay is the time required to complete the event but should not exceed one year. It is possible to change employers with the P Work Visa.
Q Cultural Exchange
A Q nonimmigrant visa is for people who participate in international cultural exchange programs in the US. These programs are designated by the US Department of Homeland Security.
You must be at least 18 and qualified to communicate effectively about your country's cultural attributes to the US public.
The initial period of stay is 15 months and you must spend a year outside the US before participating in another Q cultural exchange program.
There is no provision for dependents to accompany a Q Visa holder.
How to Apply for a US Work Visa for Indians
Prior to applying for a Work Visa, your employer must file a petition via Form I-129 and this has to be approved by the USCIS.
You have to pay your application fee of $205. This fee is non-refundable, non-transferable and payable whether or not a visa is issued.
After paying the visa fee you can schedule your appointment at the US Embassy in New Dehli or at the Consulates located in Chennai, Hyderabad, Kolkata and Mumbai.
You must complete the DS-160 form online and bring the receipt to your interview, along with Form I-79 and the petition receipt number from Form I-129.
You must have a passport valid for six months beyond your stay in the US and a recent passport photo.
If you are applying for a H or L Work Visa you must provide the original or copy of your position confirmation letter from your employer or petitioner. Spouses of the applicant of H, L, O and P Visas should provide a copy of their marriage certificate.
To improve your chances of a successful application for a US Work Visa contact us today to get guidance and advice from the experienced lawyers at Total Law. We can ensure that you have all the required supporting documentation and can help you fill in your application correctly to reduce the possibility of your visa being rejected.
There are many options when it comes to applying for a US Work Visa and the process can be challenging. Let the experienced immigration lawyers at Total Law guide you through this complicated process to increase your chances of a successful outcome for your application.
Not getting the application right or failing to submit all the required documentation is likely to result in rejection which is both costly and emotionally stressful. Therefore it's imperative that Indian citizens get their US Work Visa application right the first time.
Reduce the risk of having your visa rejected by calling Total Law today on +1 844 290 6312 or contacting us online to enlist the expert help and advice of our immigration lawyers.
Advice Package
Comprehensive immigration advice tailored to your circumstances and goals.
Application Package
Designed to make your visa application as smooth and stress-free as possible.

Fast Track Package
Premium application service that ensures your visa application is submitted to meet your deadline.
Appeal Package
Ensure you have the greatest chance of a successful appeal. We will represent you in any case.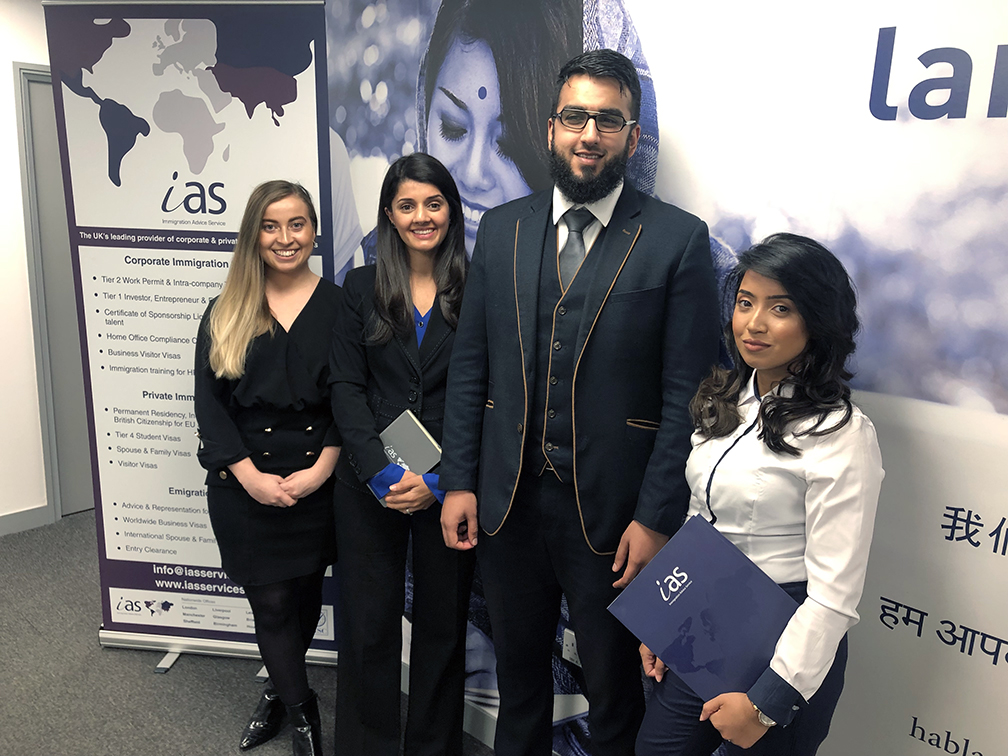 The Advice Package
During this untimed Advice Session with our professional immigration lawyers in London, you will receive our comprehensive advice, completely tailored to your needs and your situation.
Request the Advice Package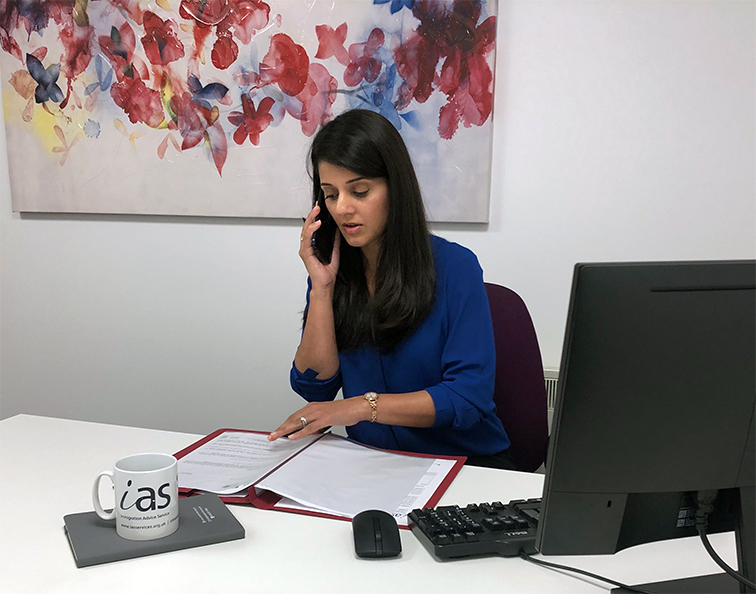 The Application Package
With our Application Package, your dedicated immigration lawyer will advise you on your application process and eligibility. Your caseworker will then complete and submit your forms to the Home Office on your behalf.
Request the Application Package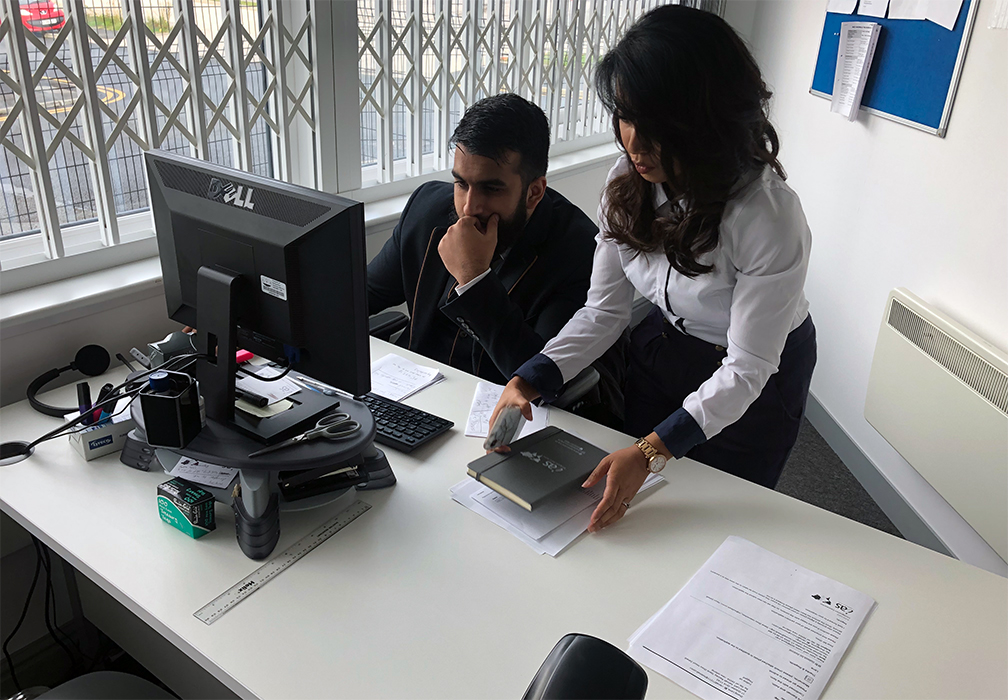 The Fast Track Package
Our Fast-Track Application Package is a premium service for those who need to submit their application in time with their deadlines. Your case will become a top priority for our lawyers and you will benefit from our highest-quality services.
Request the Fast Track Package
The Appeal Package
By choosing our Appeal Package, you can rely on our lawyers' legal knowledge and experience to ensure you have the highest chance of a successful appeal. We will also fully represent you in any hearings/tribunals.
Request the Appeal Package
Related pages for your continued reading.
Frequently Asked Questions
An Indian with a valid Work Visa who is working for a company in the US can work remotely. However, the US does not currently offer a specific Digital Nomad Visa.
The Immigration Act of 1990 put a cap of 65,000 visas available under the H-1B category, the most popular Work Visa route. In 2004 this was increased by 20,000 H-1B Visas for foreigners holding a Masters or Higher degree from US universities.
The competition for Work Visas particularly the H-1B Speciality Occupation Visa is high and as such, many who wish to work in the US on this visa may fail to secure one.