US Work Visas for Ghanaian Citizens
Whilst the US is a great choice for advancing your career, its visa process is lengthy and there are many different types or 'preferences' of US Work visas for Ghanaian citizens to choose from.
Here at Total Law, our team of immigration experts are on hand to help with any of your queries. We have a global reach and we have expertise in many areas. If you have any further questions about the five US Work visas discussed in this guide or any of our other services then simply contact us online today or call 0333 305 9375.
The USA Work Visa Types
Each year the US makes 140,000 immigrant visas available for those wanting to move to the US for employment reasons. However, there are five different types of visas called 'preferences,' each relating to a different field or type of worker. It is important to take the time to understand the differences to make sure you apply for the most appropriate one.
"I'm very happy with the standard of training received on the OISC Level 1 course, i passed my exam. Thank you!"
"My application was approved and a huge weight has been lifted from our shoulders this year "
"We used this service for the spouse visa extension application to assure that all the information was valid and correct."
1st Preference (E1) Priority Worker and Persons of Extraordinary Ability
The first preference visa is reserved for those who have exceptional abilities or are particularly important in their field and it has three sub-categories, which are as follows:
People who have an extraordinary ability in a variety of fields including science, art, education, and athletics. This category requires a lot of specific documentation showing recognition and acclaim in the relevant field. These immigrants file their own I-140 Petition Form with the USCIS.
Anybody who is an outstanding researcher or professional with at least three years worth of teaching experience or is recognised on an international basis. These immigrants must be taking up a position at an educational institution, so the employer must provide both a job offer and an I-140 Petition Form with the USCIS.
People who are classed as 'multinational managers or executives' and who have been employed in at least one of the previous three years by the overseas parent company. The applicant must be of a managerial or executive level and the work they seek to do must be of this nature. The employer will need to file an I-140 Petition Form with the USCIS.
2nd Preference (E2) Professionals Holding Advanced Degrees and Persons of Extraordinary Ability
Second Preference visas are for applicants who fall under the following two criteria:
A professional with an advanced degree that is higher than baccalaureate level or, alternatively, at baccalaureate level with at least 5 years of experience in the given field
A person of exceptionable ability in business, arts, or the sciences, that is above the level normally encountered in their field.
These applicants will need a labour certification that has been approved by the US Department of Labour and a job offer from a US employer who has filed an I-140 Petition Form with the USCIS.
The only exception is if the job offer is 'in the national interest' in which case the applicant will need to file their own I-140 Petition Form as well as evidence of fulfilling that national interest criteria. Another caveat is that any professionals holding advanced degrees or of exceptional ability may receive 28.6% of the visa quota, as well as any unused 1st preference category visas.
3rd Preference (E3) Skilled Workers, Professionals, and Unskilled Workers
The 3rd preference Work visa section covers more areas than the first two preference categories but it is still split into three types, which are:
Members of the professions who are applying for jobs that require at least a baccalaureate degree from a US university, or its foreign equivalent degree
Unskilled workers who are applying to fill a position that requires under two years' worth of training or experience that is not temporary or seasonal work
Skilled workers applying for positions that require at least 2 years of training or work experience that are not temporary or seasonal roles.
Similar to the second preference caveat, applicants under the 3rd preference category will receive 28.6% of the visa quote plus any unused 1st or 2nd preference visas that are still available for that year. As with the first two preference categories, the applicant must have an I-140 Petition Form from a prospective employer.
4th Preference (E4) Certain Special Immigrants
4th preference Work visas cover many areas so it is important to read through the different types to make sure you identify the most appropriate one.
Broadcasters in the US who are either employed or guaranteed by the International Broadcasting Bureau of the Broadcasting Board of Governors
Ministers of Religion and other religious workers
People who are beneficiaries of petitions or labour certificate applications made before 2001
Certain employees of the US Government abroad (this type requires various additional documentation)
Retired International Organisation Employees and their surviving spouses and unmarried children
Foreign medical graduates
Special immigrant juveniles
People recruited from outside of the US who have served or who previously enlisted to serve in the US Armed Forces
Retired NATO-6 civilians and their surviving spouses and unmarried children
Several types relating to specific countries and nationals that do not include Ghana or Ghanaian citizens
In contrast to the first 3 preference types, 4th preference Work visa applicants must be the beneficiary of an approved I-360 Form Petition which is for 'Special Immigrants, Widowers, and Amerasians.' A Labour Certificate is not required and this category makes up 7.1% of the visa quota for employment-based visas.
5th Preference (E5) Immigrant Investors
The last category relates to anybody who is making capital investments in the US. The investment must be into new commercial enterprises that provide job creation for at least 10 full-time positions. The minimum investment is either $1,000,000 or $500,000 in a high-unemployment or rural area.
5th preference visas require a lot of documentation and have a particularly long and thorough process. It is best to get in touch with our lawyers and your Embassy or Consulate to help go through the process with you.
How to Apply for a USA Work Visa
If you are applying for a US Work visa from Ghana then you will need to have a full medical examination and you may need to take vaccinations before travelling. After your medical examination, you will be invited to an interview where you should bring any documents that might be necessary, including those listed in the requirements section below.
The embassy or consulate will then make a decision as to whether your application can proceed, in which case you will need to complete security screening procedures.
There are various fees that will need to be made when you apply for a US Work visa, including:
Filing an I-140 or I-360 Petition Form
Processing a DS-260 Form (immigrant visa application)
Medical examinations and necessary vaccinations
Additional costs that could include translation, photocopying, and fees for obtaining documents like police certificates, birth certificates, marriage certificates, etc.
The USA Work Visa Requirements and Application Process
When you apply for a US Work visa they will need various documentation to process your application. This is to ensure you are who you say you are, that you have a valid reason to come to the US, and to ensure that visas go to the right applicants.
You will need:
A passport that is valid for at least the next six months
Two 2" x 2" photographs that have been taken within the last six months
Any civil; documents that might be required
Financial support documents
Completed medical examination forms
Each of the five preference visa types listed above will have its own requirements and, in some cases, the subcategories within each will have their own documentary requirements. It is best to speak to one of our expert lawyers or Embassy or Consulate staff to figure out exactly what documents and eligibility criteria you will need to meet to make an application.
How can our lawyers at Total Law help you?
Applying for a US Work visa is a long and complex process. There are many types to choose from and there are often a lot of documents, forms, and petitions to fill out. Here at Total Law, our team of immigration lawyers are used to the process and we can help with each stage of your application, regardless of where you want to immigrate from.
Our lawyers have a global reach, including the US, the UK, Canada, Ireland, Portugal, Ghana and elsewhere, and we can help with many types of immigration issues including resettlement, work visas, and claiming asylum. If you have any questions about Work visas or any of our other services just call 0333 305 9375 or get in touch online and we will be here to assist you in every way we can.
Advice Package
Comprehensive immigration advice tailored to your circumstances and goals.
Application Package
Designed to make your visa application as smooth and stress-free as possible.

Fast Track Package
Premium application service that ensures your visa application is submitted to meet your deadline.
Appeal Package
Ensure you have the greatest chance of a successful appeal. We will represent you in any case.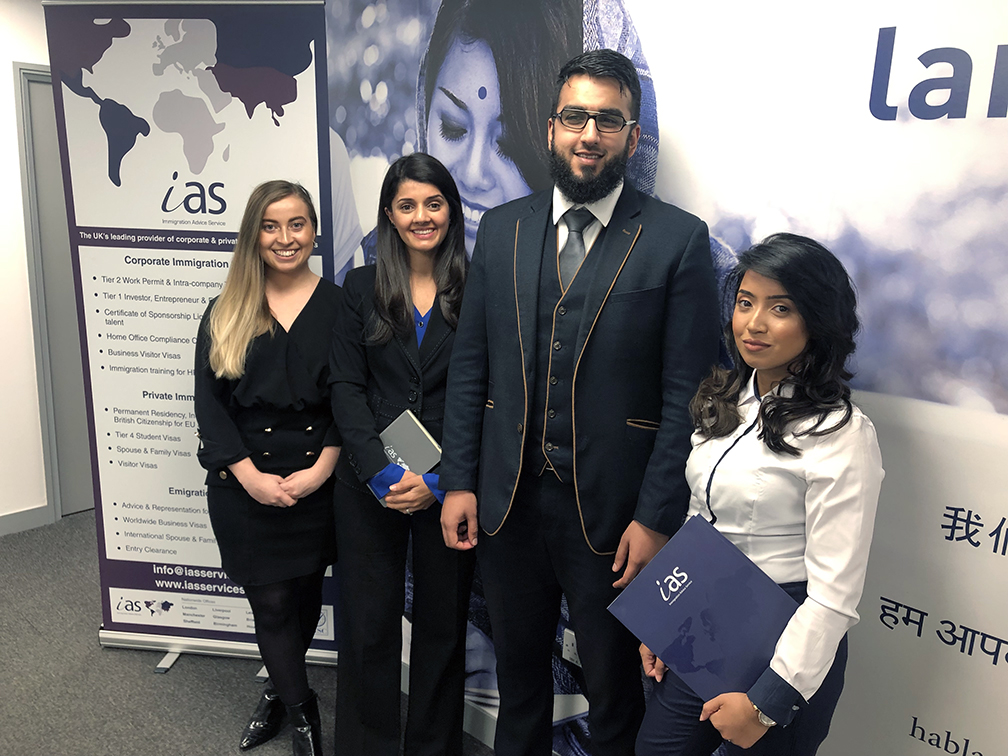 The Advice Package
During this untimed Advice Session with our professional immigration lawyers in London, you will receive our comprehensive advice, completely tailored to your needs and your situation.
Request the Advice Package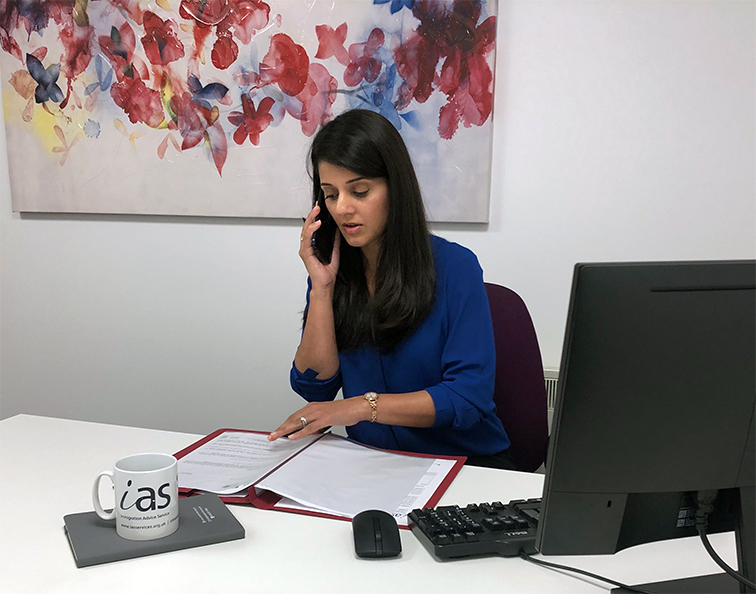 The Application Package
With our Application Package, your dedicated immigration lawyer will advise you on your application process and eligibility. Your caseworker will then complete and submit your forms to the Home Office on your behalf.
Request the Application Package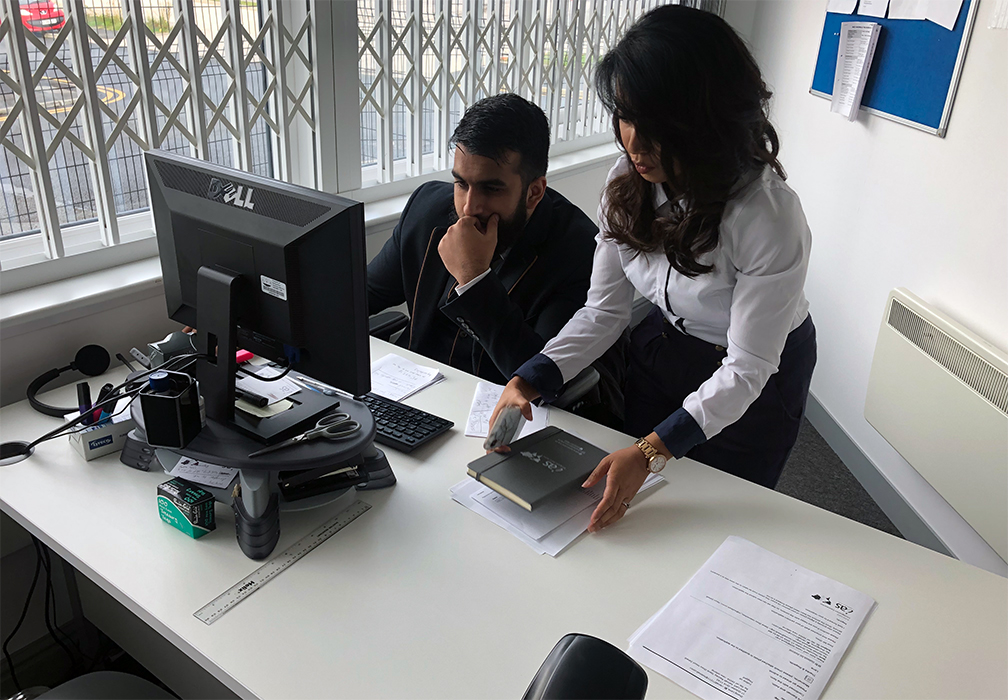 The Fast Track Package
Our Fast-Track Application Package is a premium service for those who need to submit their application in time with their deadlines. Your case will become a top priority for our lawyers and you will benefit from our highest-quality services.
Request the Fast Track Package
The Appeal Package
By choosing our Appeal Package, you can rely on our lawyers' legal knowledge and experience to ensure you have the highest chance of a successful appeal. We will also fully represent you in any hearings/tribunals.
Request the Appeal Package
Related pages for your continued reading.
Frequently Asked Questions
The costs of Work visas to the US from Ghana depend on the length of stay and visa classification. R-1 and R-2 visas cost $155 whereas S-5 7 and S-6 7 visas have no fee.
US Work visas are available for a broad range of jobs including agricultural and seasonal work, those possessing exceptional skill in the arts, sciences, business, and athletics, and those in managerial or executive positions.
US Work visas can take from 2 to 7 months to process. The length of time largely depends on the type of visa you are applying for and any additional documents and interviews that are required.