US Work Visas for German Citizens
The US is a very popular destination for people to look for work and advance their careers. However, the US visa system is notoriously rigorous and it can quickly become a complex process. This guide on work visas for German citizens: ultimate guide to US Work visas will help you understand which visa you should apply for, whether or not you are eligible, and the documents you will need.
Here at Total Law, we provide our services on a global basis, including business and work visas, citizenship processes, and settlement issues. If you have any questions about US Work visas for German citizens then simply call 0333 305 9375 or contact us online today to speak to our team of immigration experts.
Overview on US Work Visas for German Citizens
There are various types of US Work visas and they are all tailored to specific types of applicants so it is important to understand the differences between them to help you choose the right one for your circumstances.
"I'm very happy with the standard of training received on the OISC Level 1 course, i passed my exam. Thank you!"
"My application was approved and a huge weight has been lifted from our shoulders this year "
"We used this service for the spouse visa extension application to assure that all the information was valid and correct."
H-1B – Specialty Occupation
If you are coming to the US to complete services that are part of a pre-arranged professional job then you will need to apply for a H-1B visa. You must have a bachelor's degree in a relevant discipline, your employer will likely file a labour condition with the Department of Labour, and the United States Citizen and Immigration Services (USCIS) will then determine whether your occupation can be classed as a 'specialty' one.
H-1B1 – Treaty-based Temporary Work Visas
This visa applies to Chilean and Singaporean citizens, allowing them to temporarily work in the US in certain circumstances and does not apply to German citizens.
H-2A – Seasonal Agricultural Workers
The H-2A visa is specifically for temporary agricultural jobs and seasonal workers and it allows US employers to bring in foreign nationals to fill these roles. To allow you to apply for this visa, your US employer will need to file an I-129 form and a 'Petition for Nonimmigrant Worker' on your behalf.
H-2B – Skilled and Unskilled Workers
Similar to the H-2A visa, the H-2B visa allows you to come to the US to undertake temporary agricultural or seasonal work. The key difference is that your US employer will need to obtain a certificate from the Department of Labour confirming that there is a shortage of qualified US workers to fulfil this role.
H-3 – Trainees
If you want to receive training from an employer in the US (apart from graduate education or training) then this is the correct visa to apply for. It allows you to be paid for your training and 'hands-on' work is permitted, and it lasts for up to 2 years. However, this training must not be a substitute for productive employment and the training must be unavailable in Germany.
H-4 – Dependents
If you hold a H-status visa then your spouse and/or children under the age of 21 will be able to apply for a H-4 visa to accompany you to the US but they will not be permitted to work whilst they are there.
L-1 – Intra-Company Transferees
If your employer wishes to transfer you to another branch or area in the company then you will need to apply for an L-1 visa. The company may be a US or foreign organisation but, to be eligible, you must be at a managerial or executive level or you must have specialised knowledge in a particular area. Your employer will need an approved petition from USCIS for you to apply for this visa and you must have been employed by the organisation outside of the US for at least one year within the previous three years.
L-2 – Dependents
Similar to the H-4 dependents visa, the L-2 dependents visa allows your spouse and/or unmarried children under the age of 21 to accompany you to the US if you are granted an L-1 visa. Unlike the H-4 visa, however, your spouse will be allowed to undertake employment in the US but they must submit an I-765 form from the USCIS to do so.
O – Extraordinary Ability
If you have 'extraordinary ability' in the sciences, art, business, athletics, or education, as well as film and TV production, then you and your essential personnel will be able to apply for an O status visa.
P – Artists and Entertainers
If you are an artist or athlete, or their essential personnel, then you can apply for a P-status visa to perform in the US.
Q – Exchanges and Education
To be eligible for a Q status visa, you must be going to the US to participate in an international exchange programme in order to provide employment, training, and the sharing of history, traditions, and culture from your home country, such as religious work. You will need a petition filled in by the sponsor of the programme and this must be approved by the US.
How to Apply for a USA Work Visa
If you are looking to obtain a US Work visa then you will need to fill out a Nonimmigrant Visa Electronic Application Form (DS-160) which can be found on the German Embassy website. After this, you will need to pay the application fee and make a note of the receipt number.
The next step is to schedule an appointment with the US Embassy in Germany. To do this, you will need to know your passport number, the CGI reference number from your application fee receipt, and the 10-digit code on your DS-160 form.
You will be given an interview date and time and there is a variety of documents you will need to bring, which are listed below.
The USA Work Visa Requirements and Application Process
Before you apply for a US Work visa, we advise that you know where your local embassy or consulate is situated. There are three in Germany and they are as follows:
U.S. Embassy Berlin
U.S. Consulate General Frankfurt
U.S. Consulate General Munich
When you apply for the various types of US Work visas, you will need to submit a number of documents, including:
The receipt number on your approved I-129 petition
A receipt that shows you have paid the application fee
A Nonimmigrant Visa Electronic Application Form (DS-160)
A passport that allows you to travel to the US with at least six months of validity left
One 2" by 2" photograph taken within the past 6 months
L-1 applicants must pay a fraud prevention and detection fee
Your Embassy or Consulate will then carefully consider your case and decide whether you are eligible for a US Work visa. Before they do this, they may ask for a number of supporting documents to support your application. These are usually on a case-by-case basis and depend on a number of factors including the type of visa you are applying for, your employment history, and specific personal circumstances.
Here are some examples of supporting documents you may be asked to provide:
Letters from your current and past employers detailing information about your employment history
Your CV
The names and numbers of personnel at your current place of employment
Evidence to demonstrate your qualifications and diplomas, if you have any
For those already holding a H-1B status, you may need to submit payslips and federal tax return statements
How Can Our Lawyers At Total Law Help You?
Given that there are many types of US Work visas for German citizens, it can be overwhelming trying to pick the right one. Here at Total Law, our team of expert immigration lawyers understand the process inside out and we have a truly global reach. Our services include asylum claims and appeals, detained casework, business and Work visas, and permissions to work in the UK, US, and other countries.
If you have any questions about any of our services or if you want to find out more about applying for a US Work visa as a German citizen then simply call 0333 305 9375 or get in touch online to speak to one of our experienced immigration lawyers.
Advice Package
Comprehensive immigration advice tailored to your circumstances and goals.
Application Package
Designed to make your visa application as smooth and stress-free as possible.

Fast Track Package
Premium application service that ensures your visa application is submitted to meet your deadline.
Appeal Package
Ensure you have the greatest chance of a successful appeal. We will represent you in any case.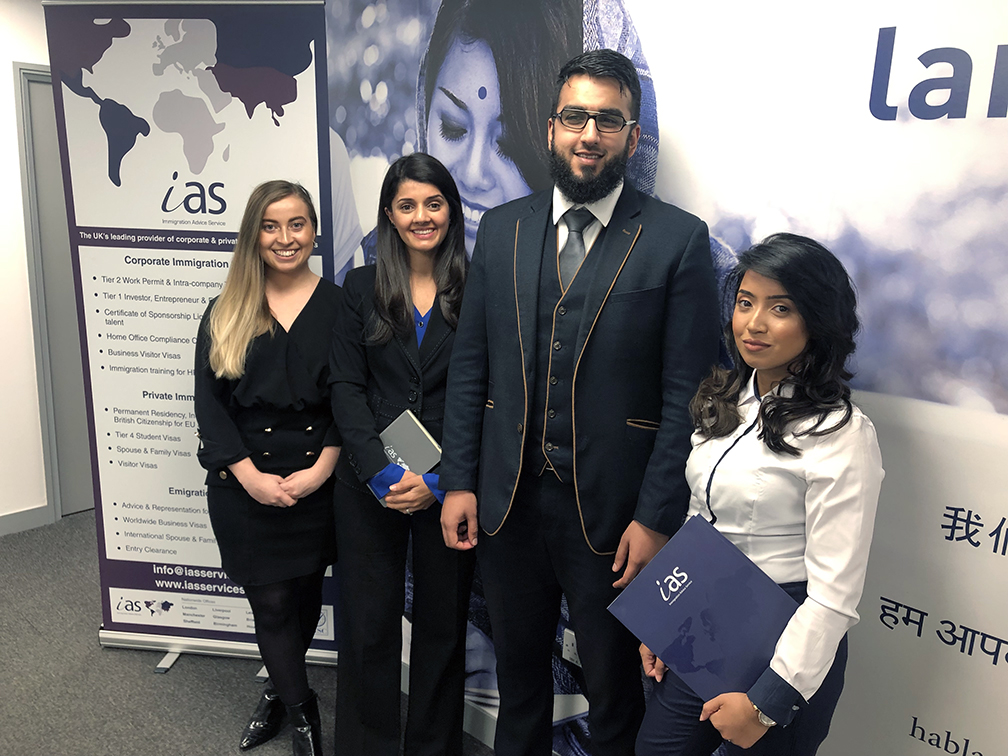 The Advice Package
During this untimed Advice Session with our professional immigration lawyers in London, you will receive our comprehensive advice, completely tailored to your needs and your situation.
Request the Advice Package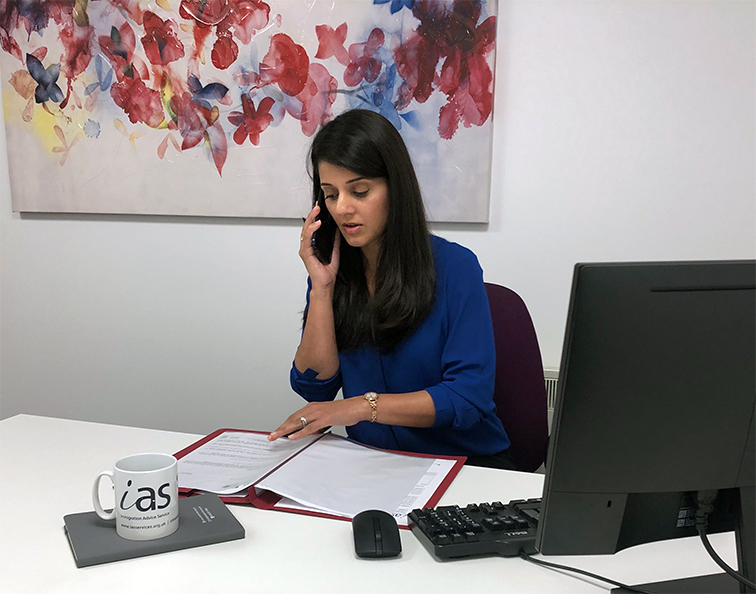 The Application Package
With our Application Package, your dedicated immigration lawyer will advise you on your application process and eligibility. Your caseworker will then complete and submit your forms to the Home Office on your behalf.
Request the Application Package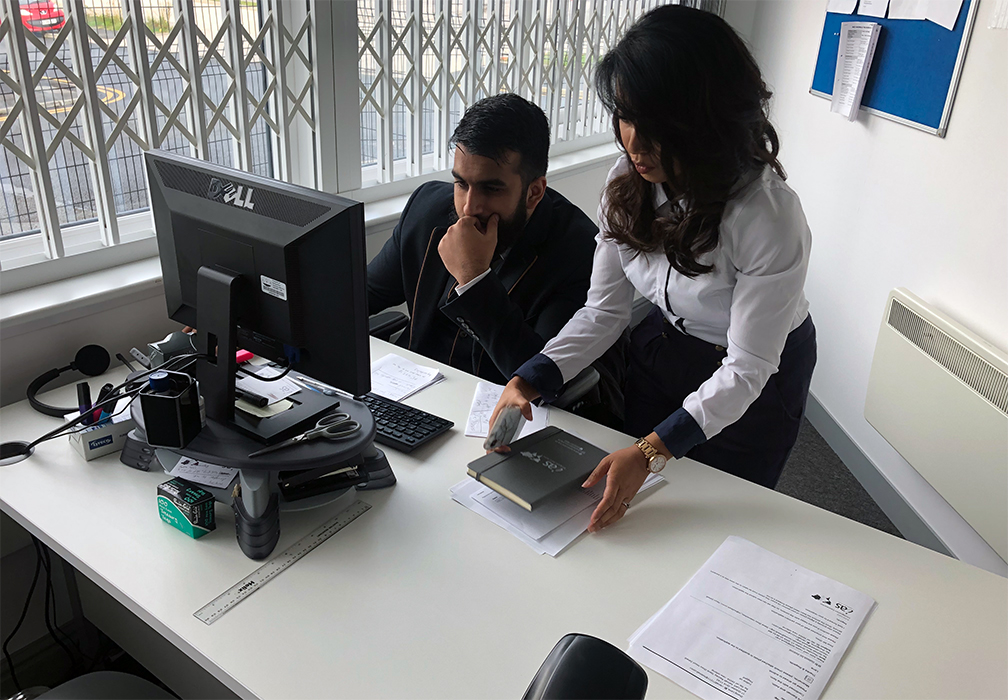 The Fast Track Package
Our Fast-Track Application Package is a premium service for those who need to submit their application in time with their deadlines. Your case will become a top priority for our lawyers and you will benefit from our highest-quality services.
Request the Fast Track Package
The Appeal Package
By choosing our Appeal Package, you can rely on our lawyers' legal knowledge and experience to ensure you have the highest chance of a successful appeal. We will also fully represent you in any hearings/tribunals.
Request the Appeal Package
Related pages for your continued reading.
Frequently Asked Questions
Yes, and the Green Card Lottery is a great way for German citizens to try and obtain a Green Card to move to the US.
There are many types of US Work visas and they are tailored to specific areas and types of workers which is why eligibility requirements depend on a number of factors. Read our guide to find out whether you might be eligible for one of these visas.
The process can take between 2 and 7 months and the length of time will depend on the type of visa you are applying for, the Embassy or Consulate at which you applied, any interviews that took place, and any supporting documents you submitted.
If you are applying for a H-3 or L-1 visa then your spouse and/or children under the age of 21 will also be able to apply for a visa to accompany you.